I'm getting very close to revealing 2 of my 4 Christmas trees but until then, I'm sharing my cozy glam hot cocoa bar cart area in my living room. This will give you an idea, just like my diy ornament post the other day, of the colors I'm using in this space and on this tree.
This post contains affiliate links for your shopping convenience. Click here to read my
full disclosure policy and here for my privacy & cookies policy. All opinions are my own.
WAIT!
Before I show you this year's hot cocoa bar cart, let's take….
A Look Back At Christmas Bar Carts Past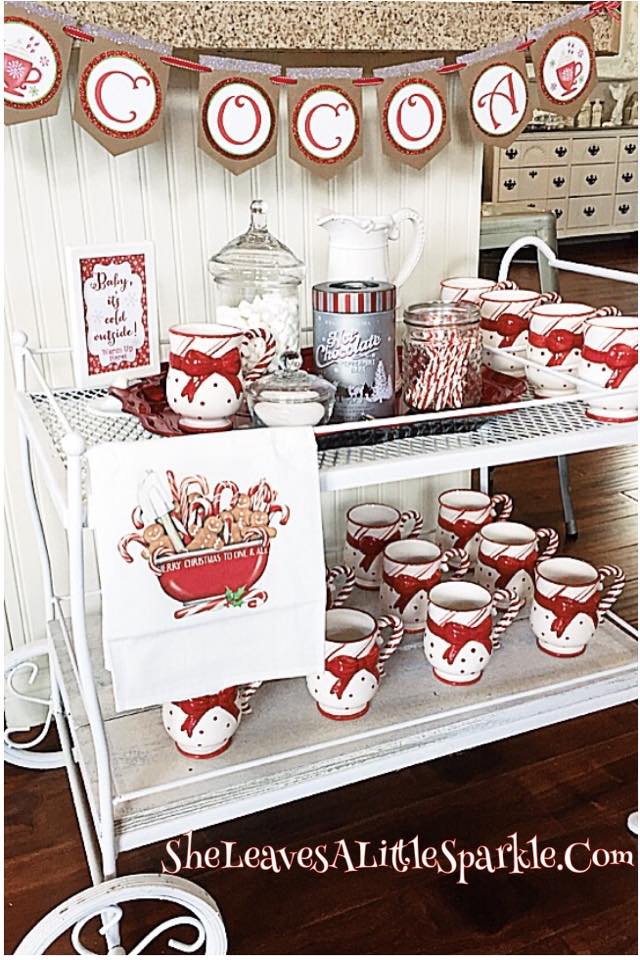 Christmas 2015 Hot Cocoa Bar Cart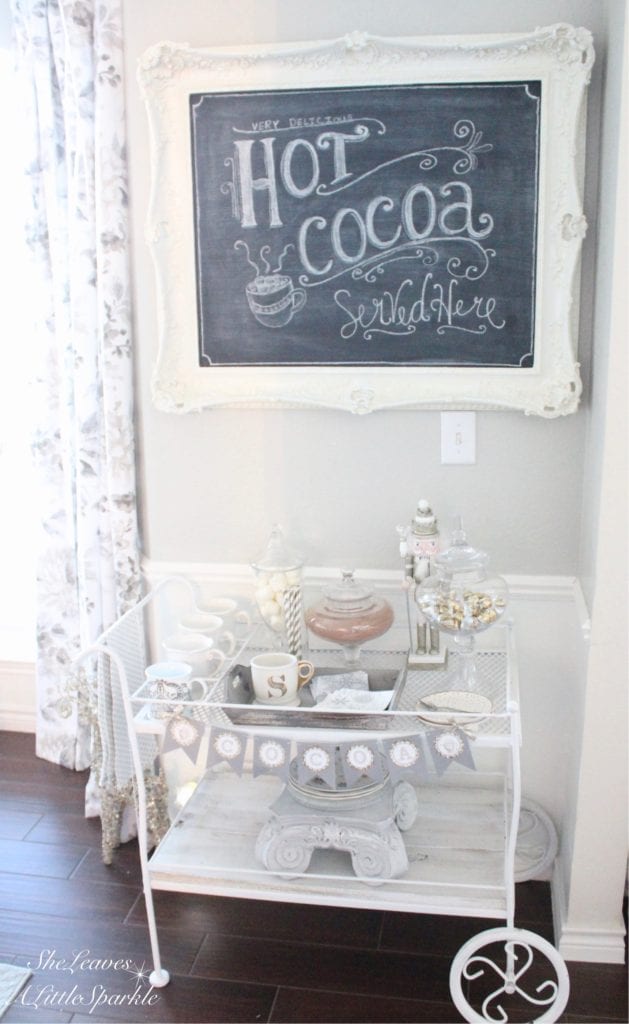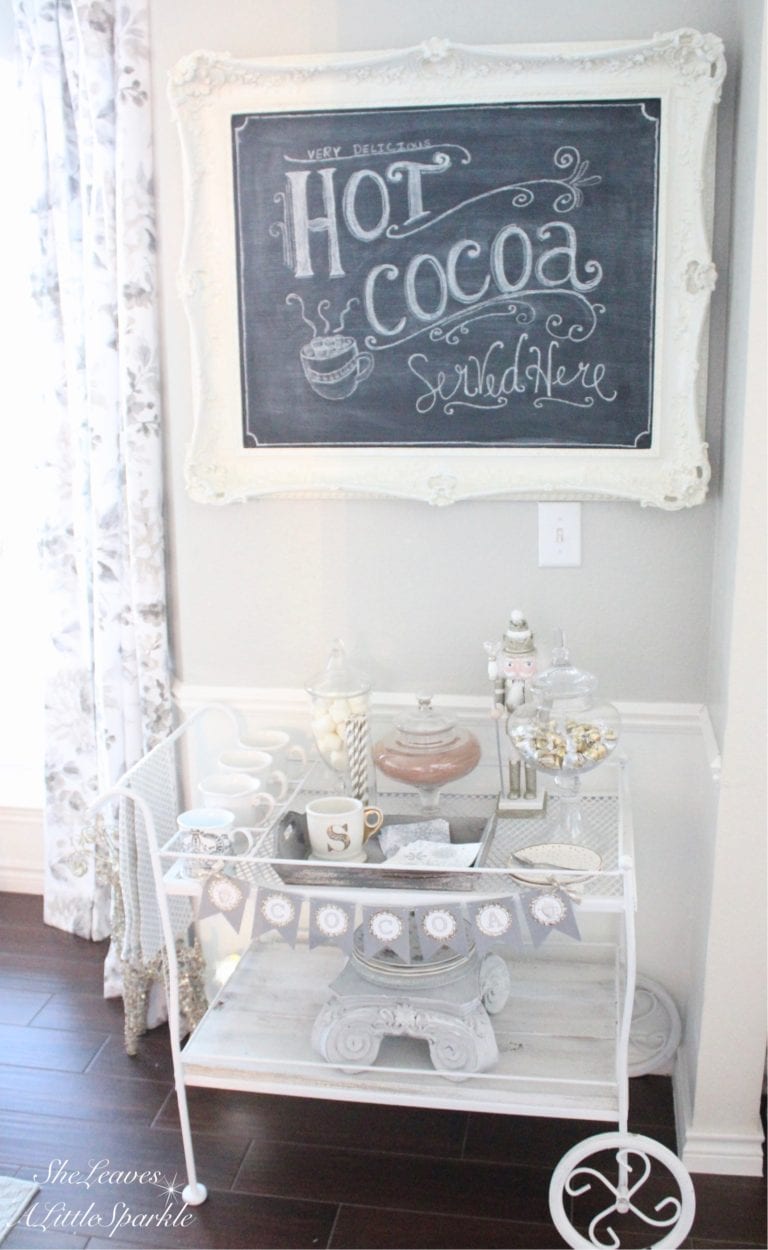 Christmas 2016 Hot Cocoa Bar Cart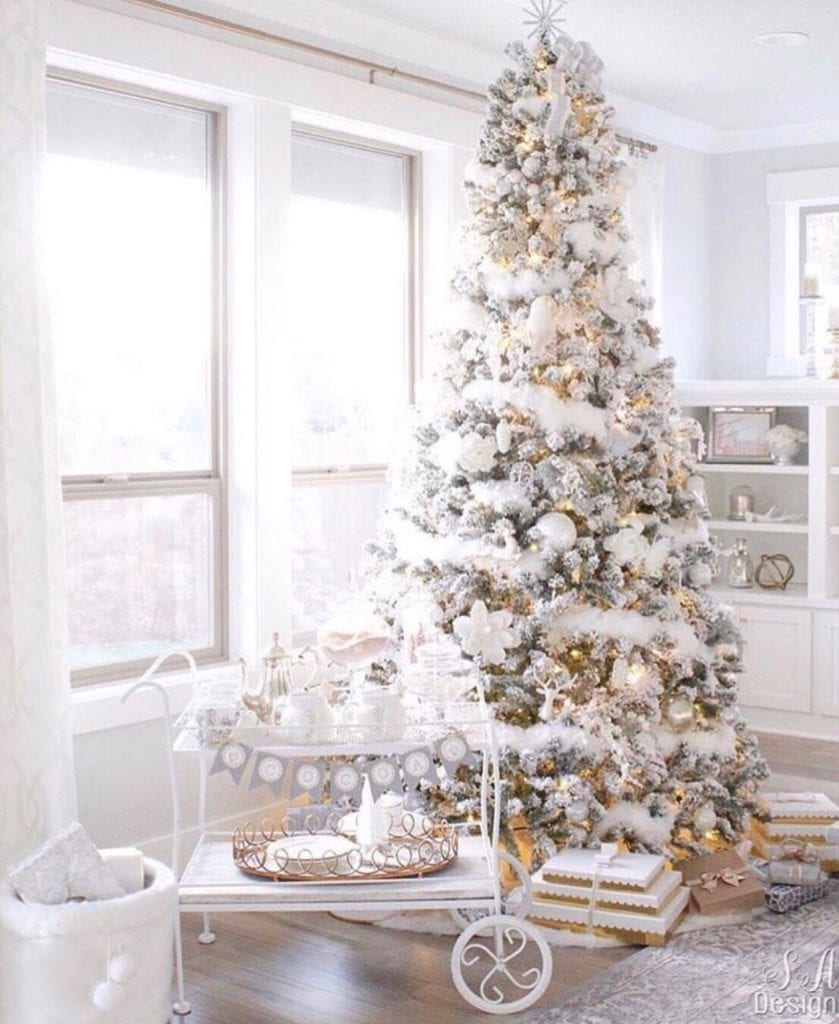 Christmas 2017 Hot Cocoa Bar Cart
(No blog post on this one)
So funny….our company had us moving around before we built this house and settled down so those Christmases were in Las Vegas, Dallas, and here in Vancouver Washington. Christmas decorating and entertaining has never looked the same haha! But boy, am I grateful to finally be settled and to spend our 2nd Christmas in our new home!!
Cozy Glam Bar Cart in Pastels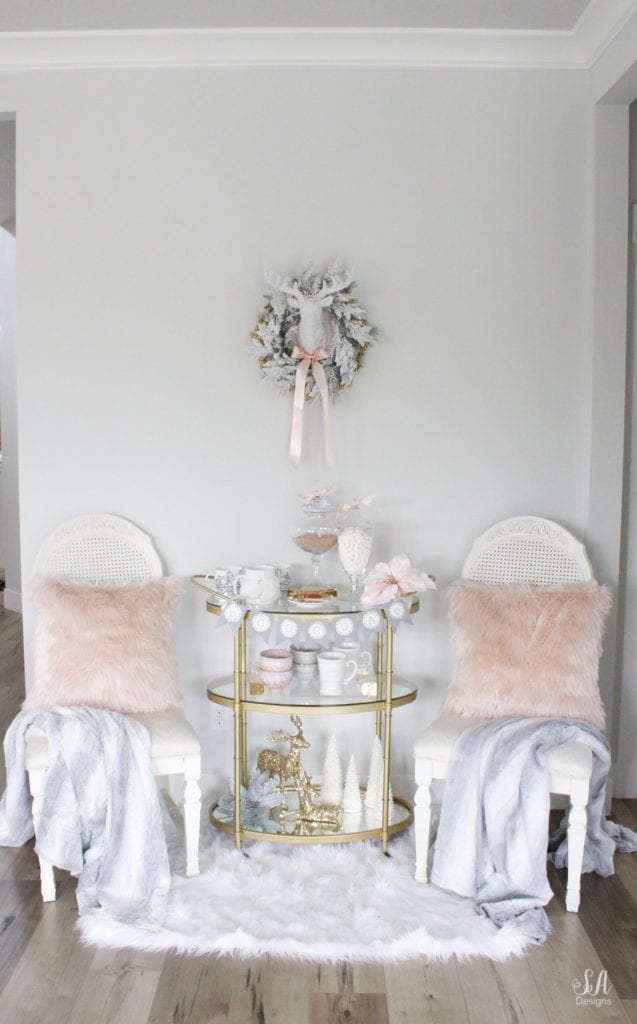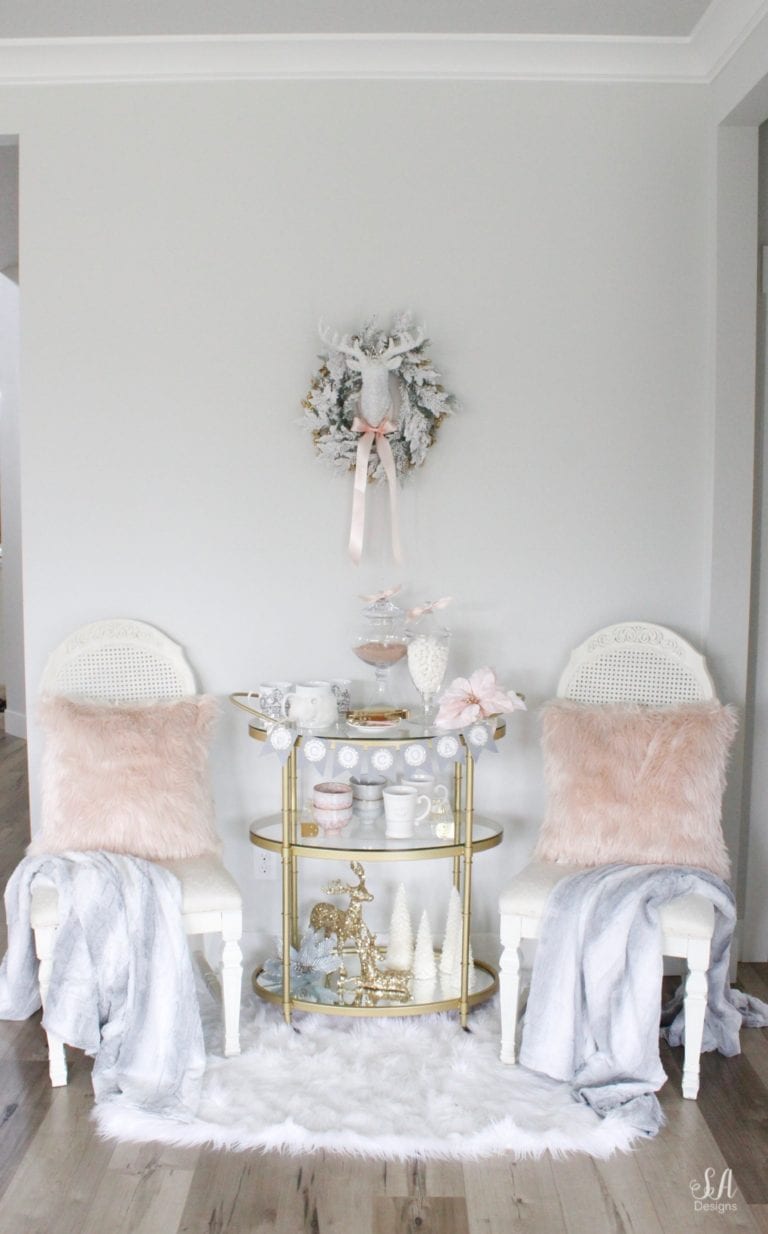 I wanted to create a cozy little bar cart area for people to sit and drink their hot cocoa so I brought over a faux fur rug and a couple extra dining chairs.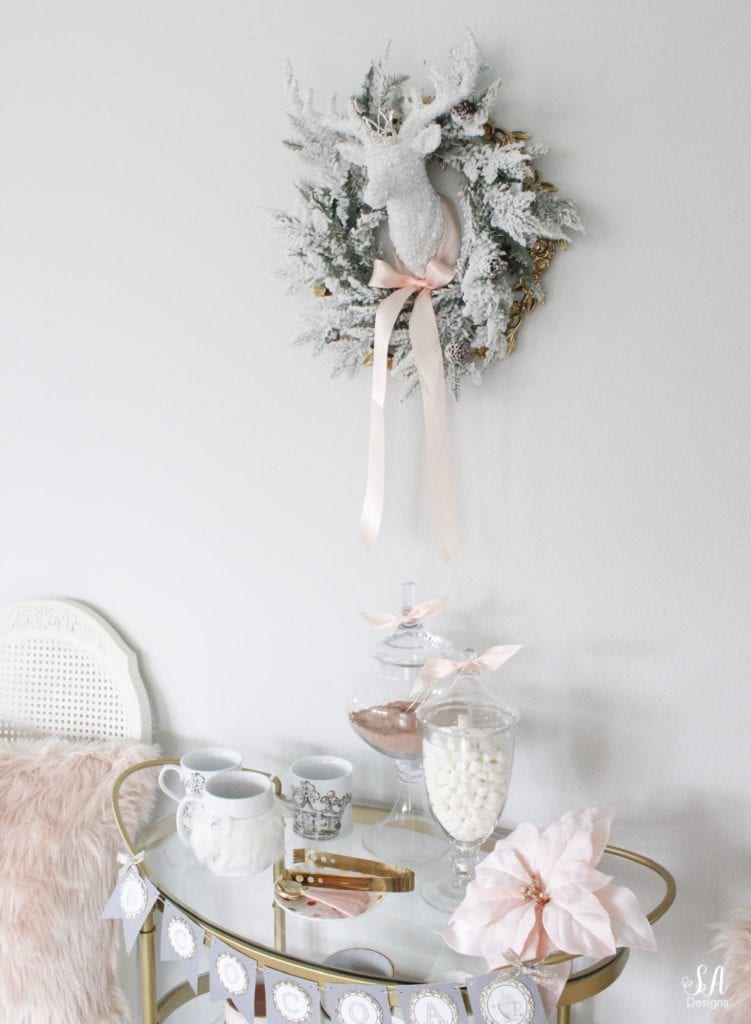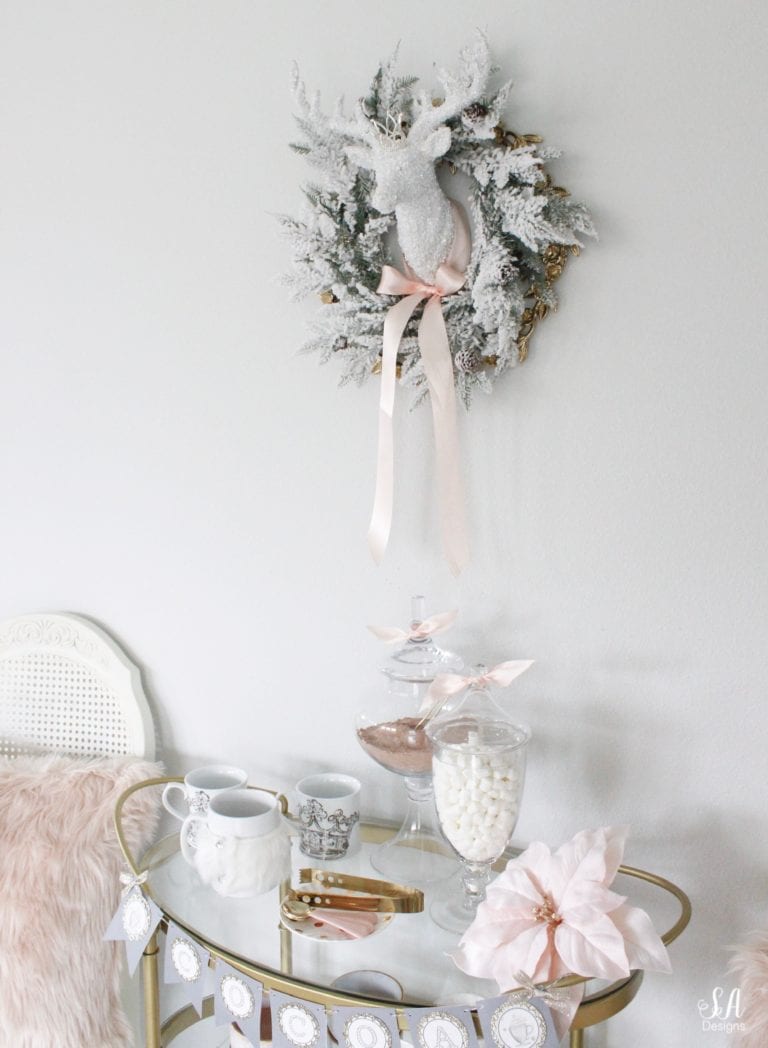 The "crowning piece" (no pun intended) to this bar cart was this darling white sequin deer head. I bought it years ago at a fun antique show. It was a large ornament but also made with hooks on the back to hang on the wall, as I always have.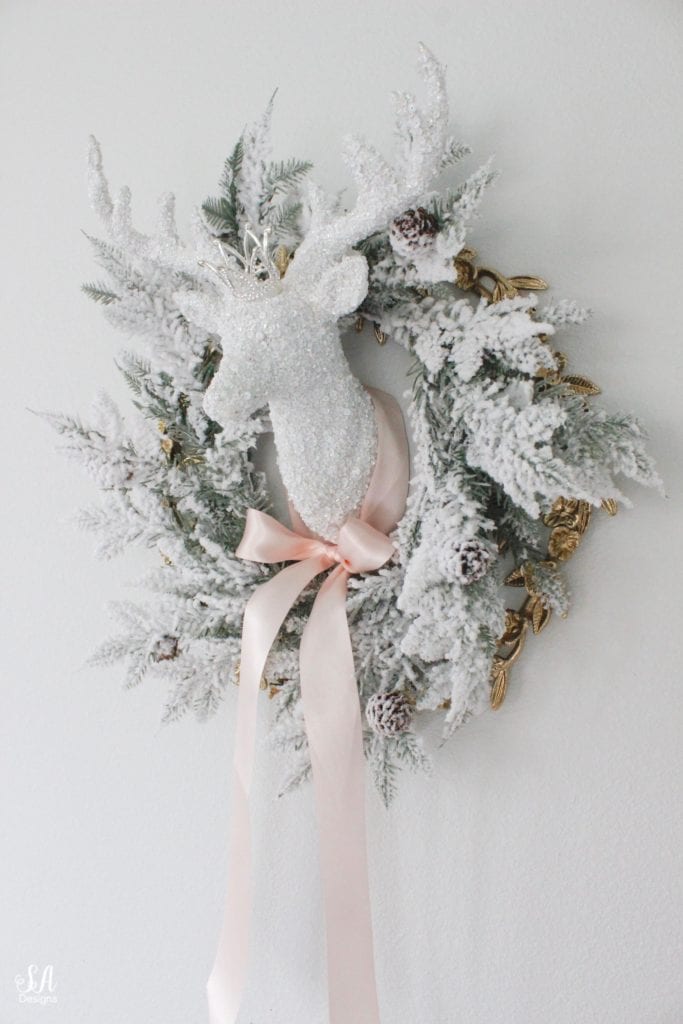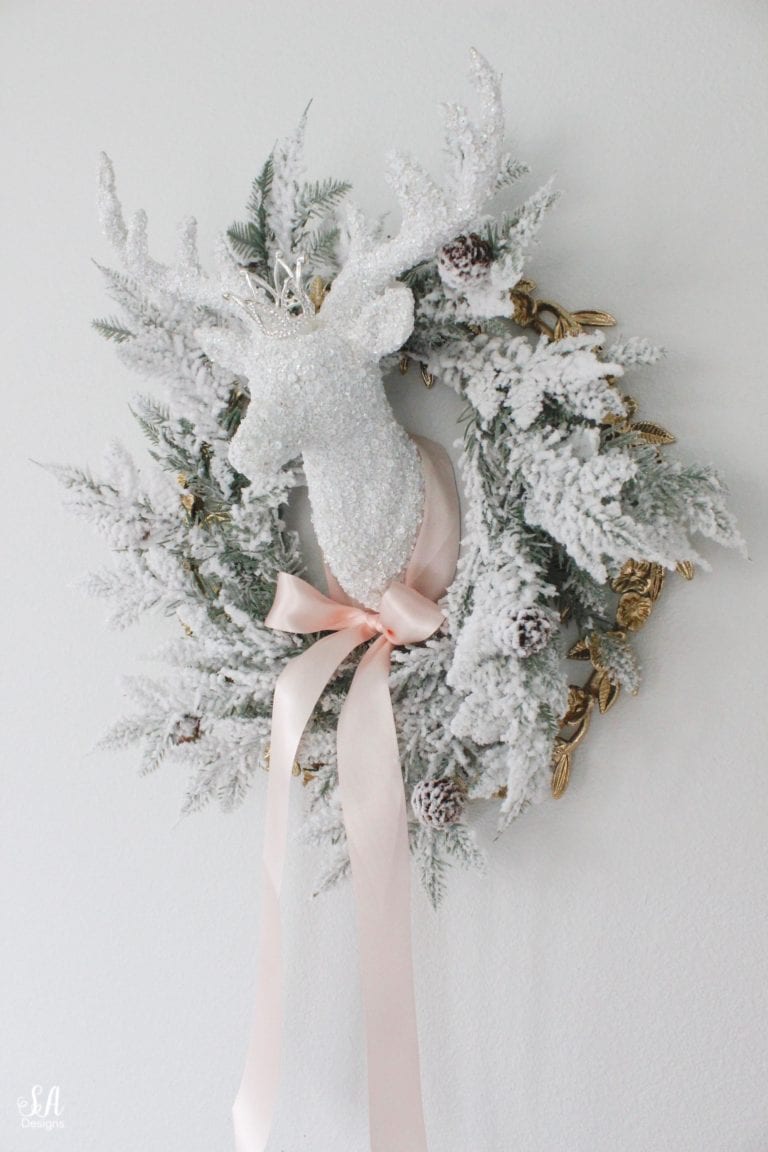 I recently purchased this darling brass wreath and hung it on the wall with the deer head coming through. I added this little rhinestone crown from my stash of craft stuff in my office and also added this double-sided satin blush ribbon and bow to dress her up.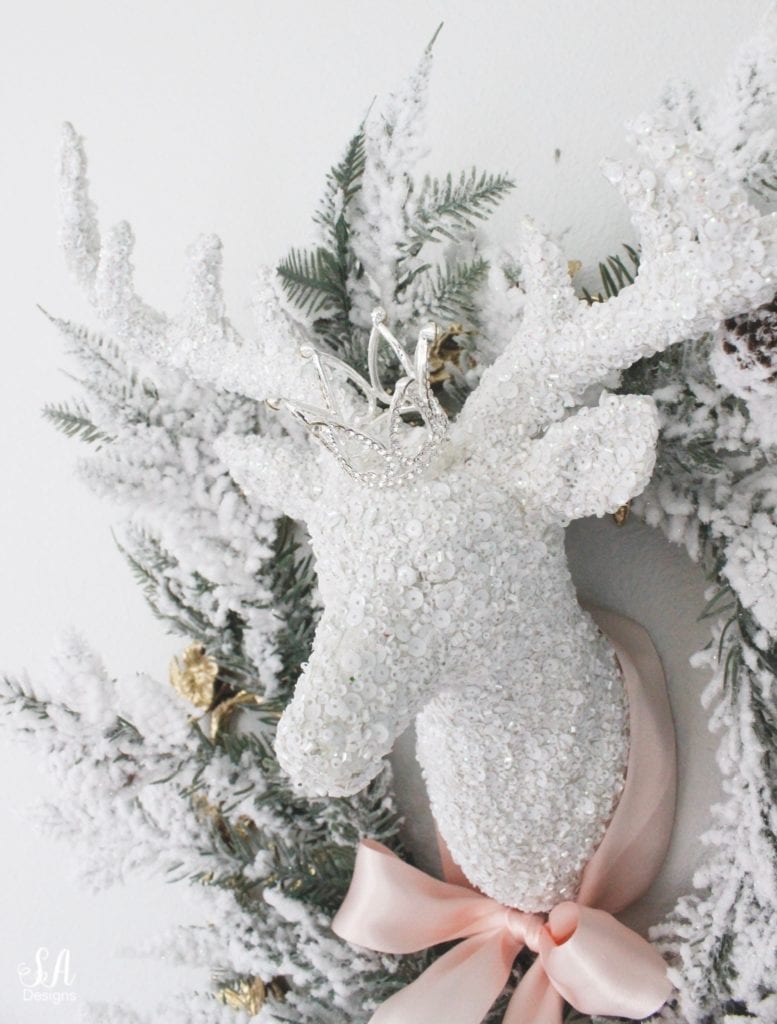 I still wanted a flocked wreath around her head though so I added it and it looks even prettier than before, based with that brass wreath. I always love layering pieces when it comes to decor.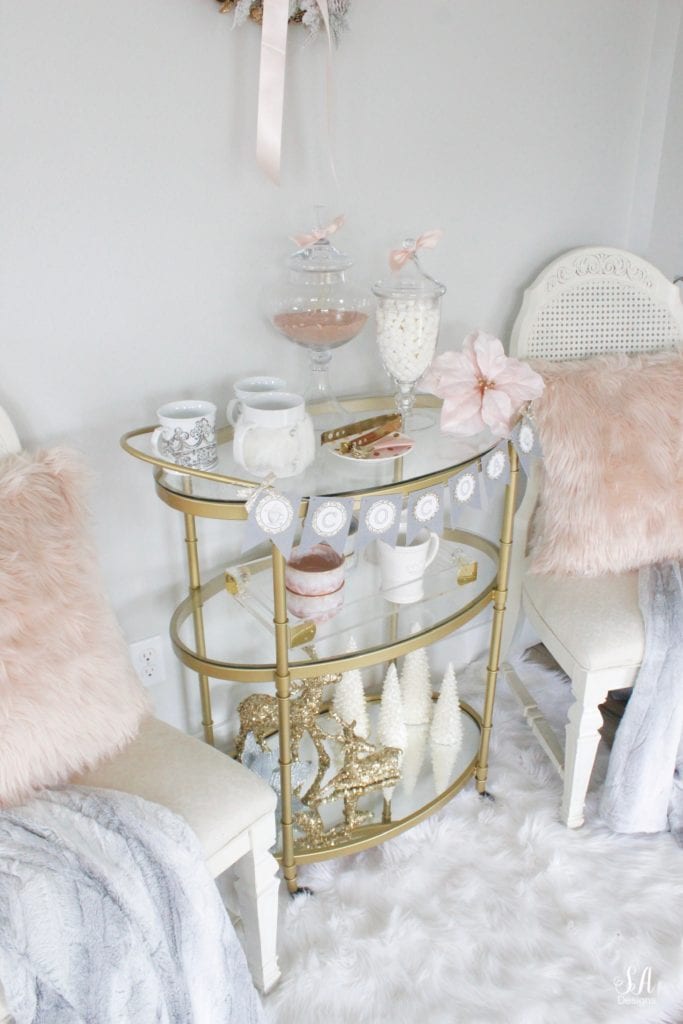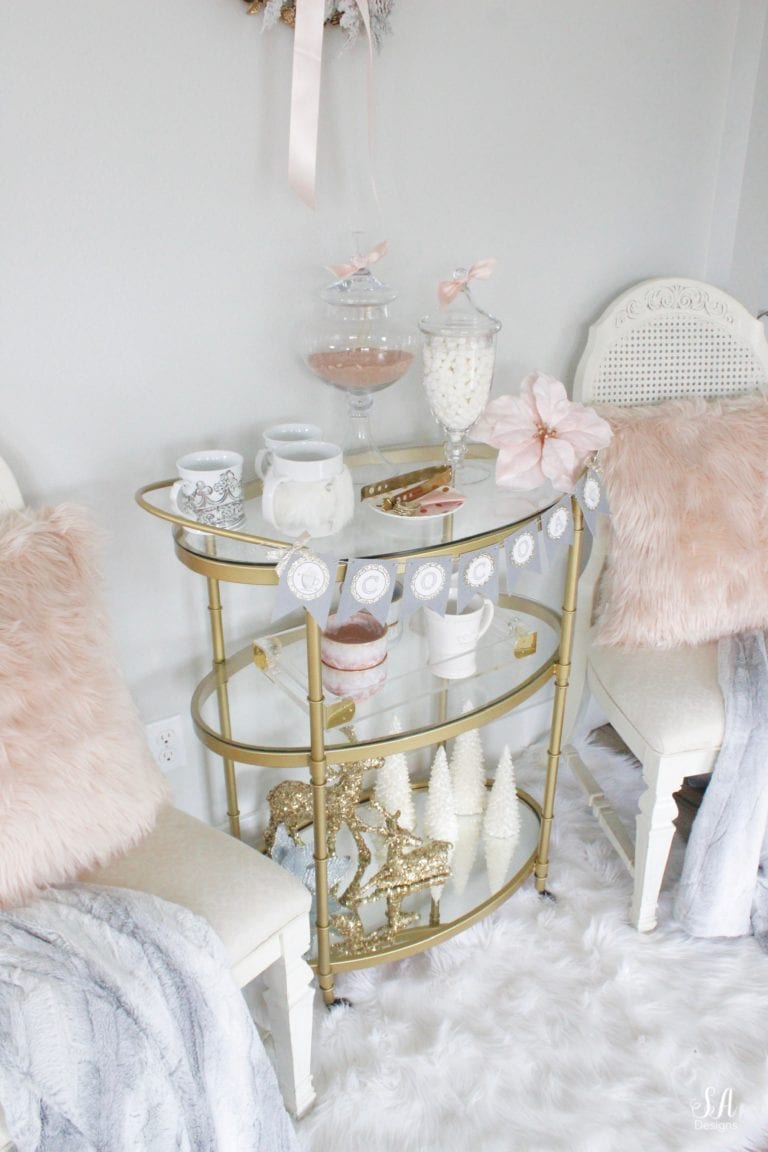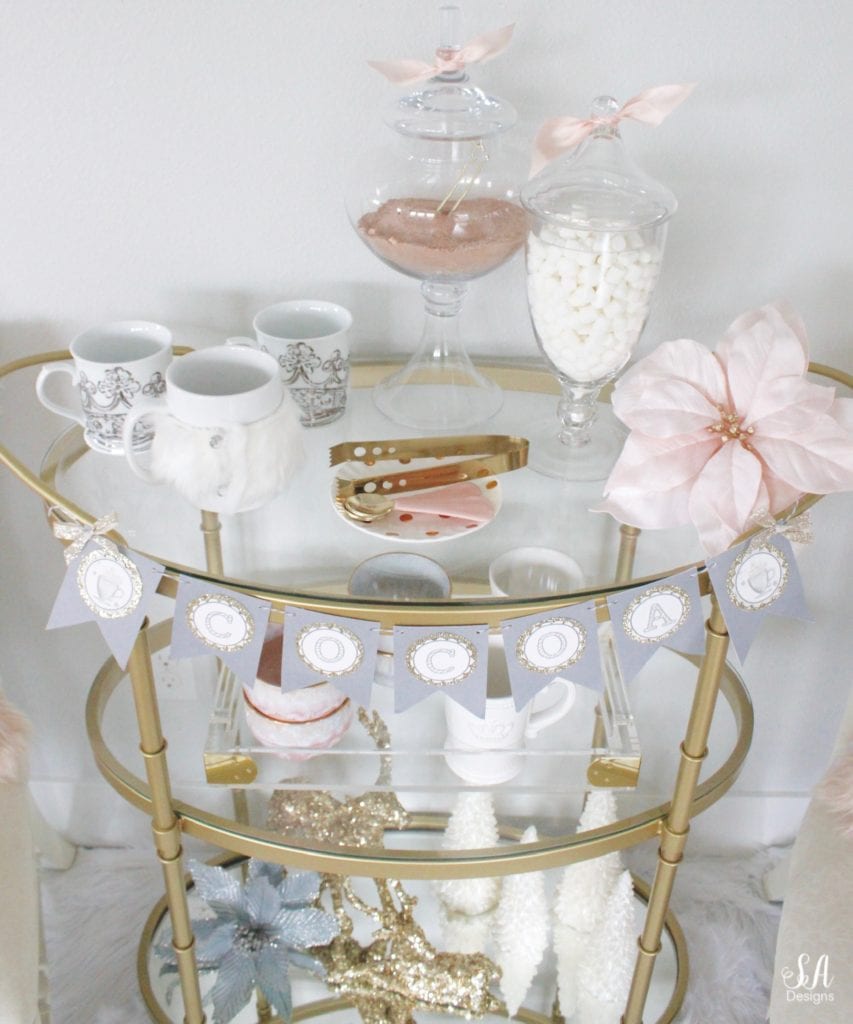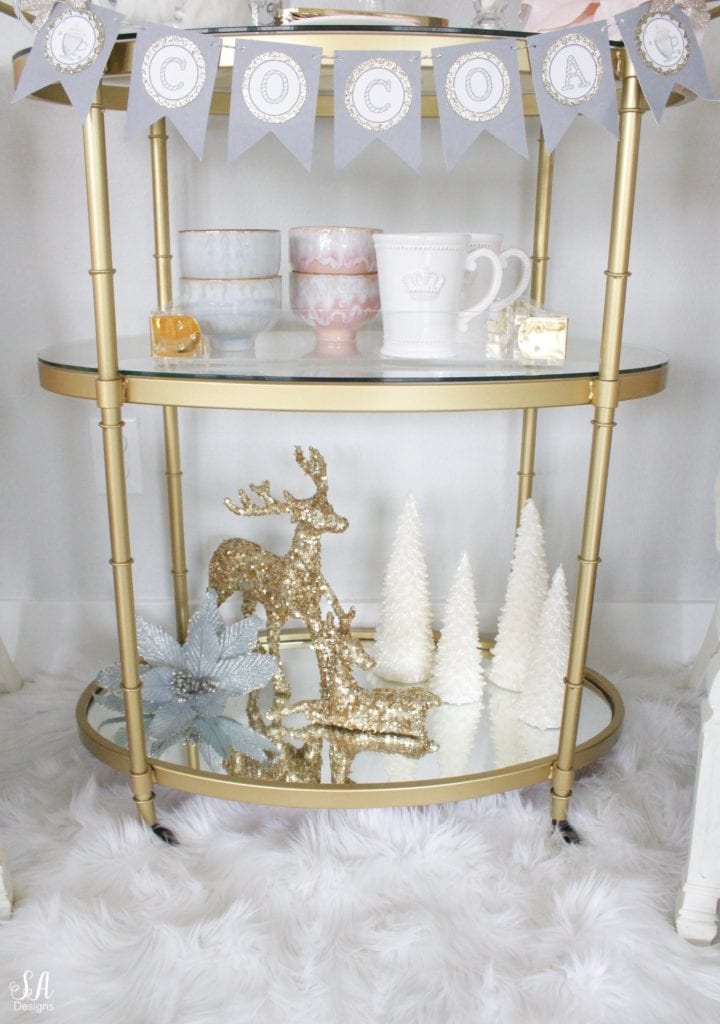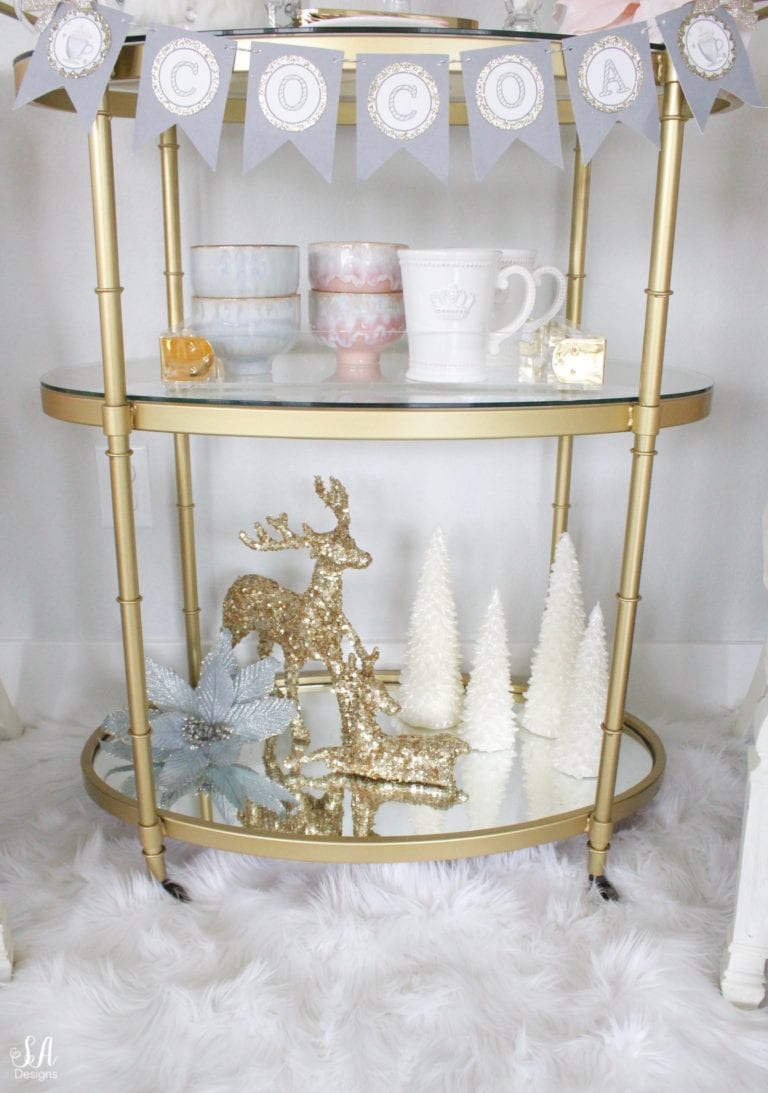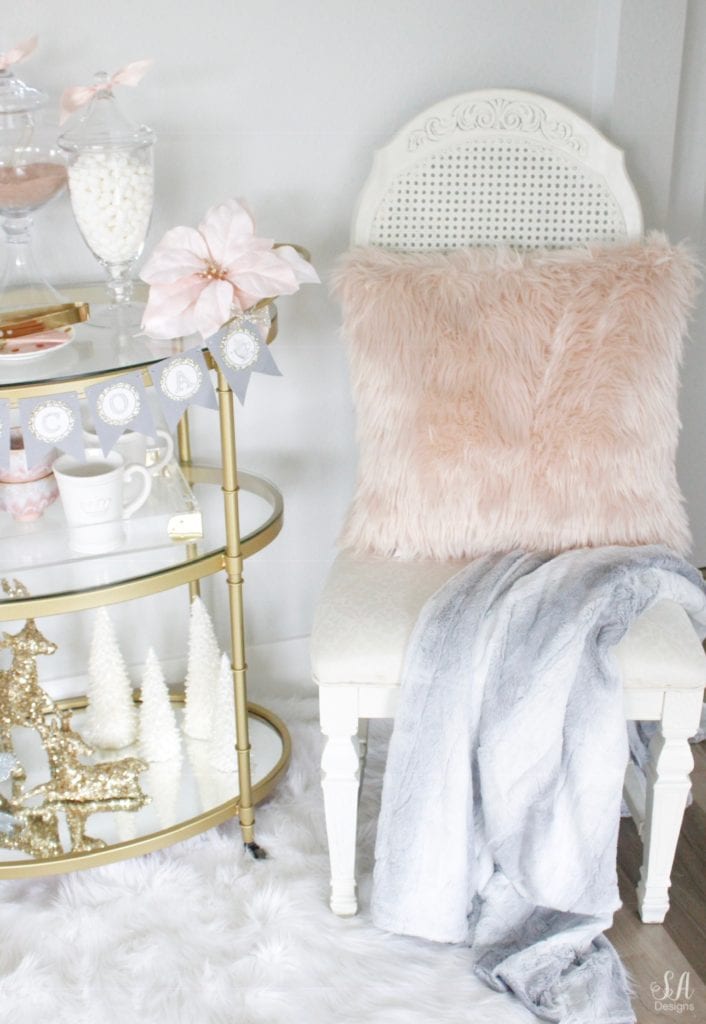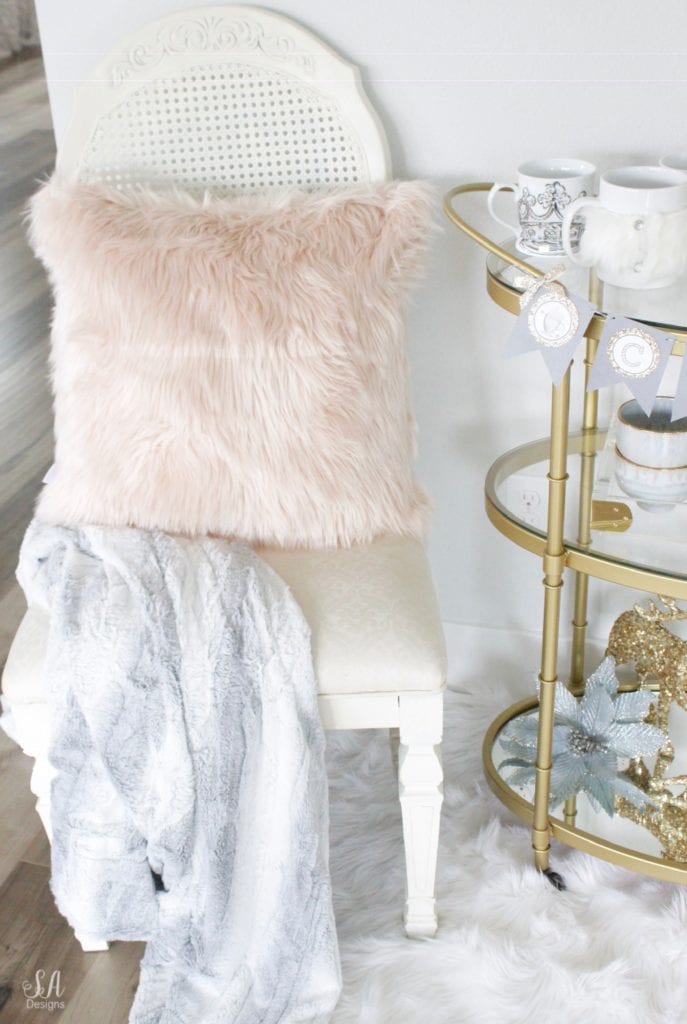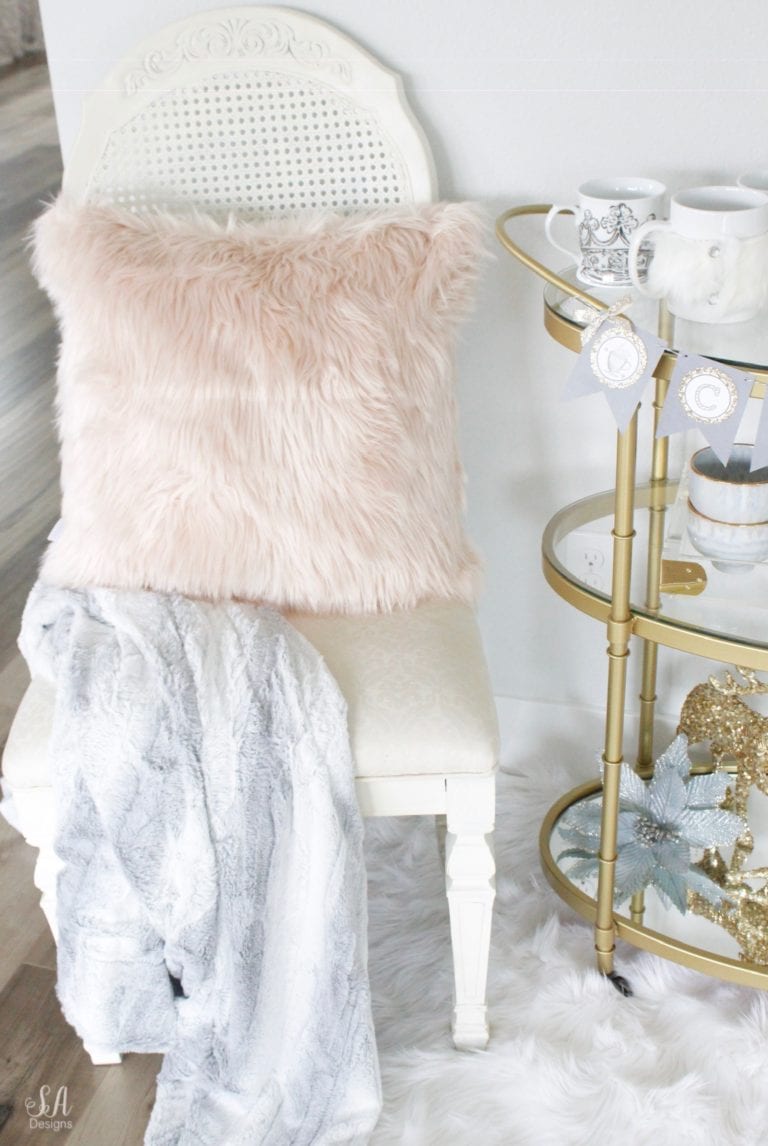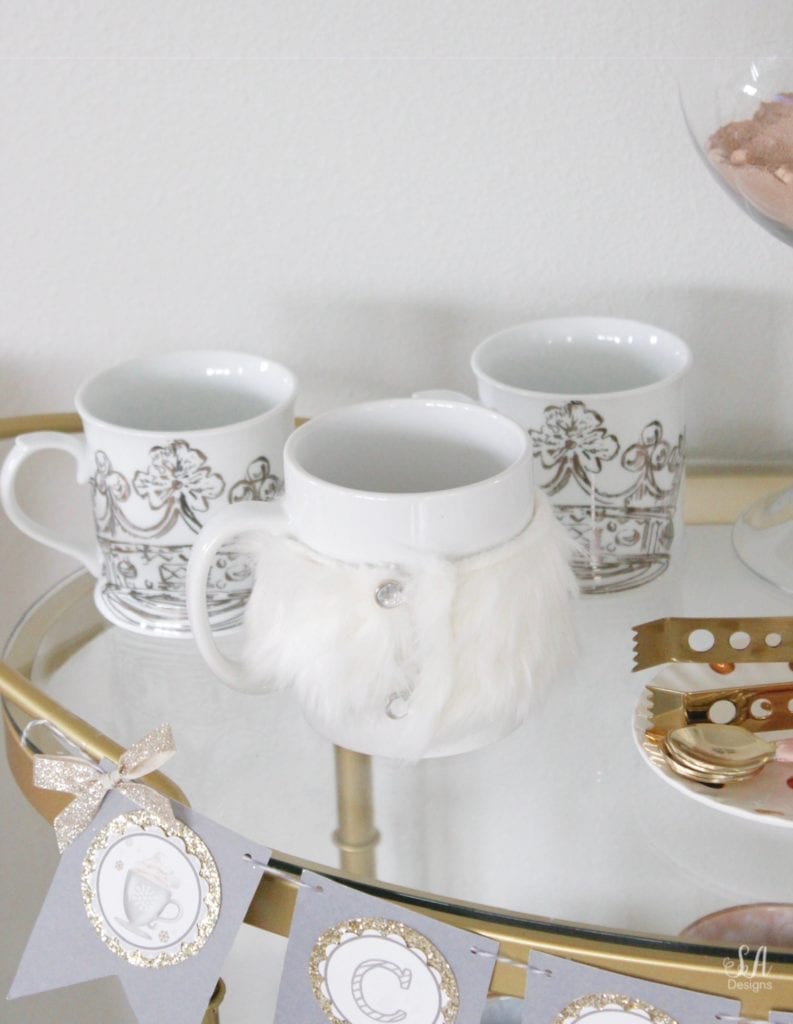 I made my own hot cocoa banner a couple of years ago. I love using apothecary jars for the cocoa mix and marshmallows. A tray with extra mugs and bowls for snacks is essential and on the bottom you only need some decor. I made sure to add a few spoons for stirring and something to grab the marshmallows so that no little hands were reaching inside and spreading Christmas-season germ. Ick! I also made sure to coordinate my throw pillows and blankets with the rest of the room (stay tuned as I'm revealing the living room tree and mantel this week).
I wish you could all come over for a hot cup of cocoa and extra marshmallows!

Thanks so much for stopping by today! I would love it if you could subscribe at the top of the page in order to receive my weekly emails of all my latest blog posts and see everything I'm working on! You can also follow me on Instagram, Pinterest, and Facebook to see what I'm up to in creating a home and lifestyle of inspiration!
xoxo,