Raise your hand if you're guilty of singing Christmas tunes in your head already?  (I'm raising my hand!)  I'm soooo excited for the holidays, I can hardly wait!  Anyways, I was singing "My Favorite Things" which is on a few of my favorite Christmas albums (and of course, The Sound of Music).  I got to thinking….wouldn't it be fun to share a few of my favorite things on a monthly basis?  Here are my favorites for October!
How fun is this Betsey Johnson "Oh Bow" Satchel for the holidays?!!  It's a gorgeous "stone" color with a metallic look of the gold/silver mix of sequins.  It may not be your "every day" bag, but definitely fun for nights out. I put it on my arm at Dillard's tonight.  Sleeping on it because I've got to choose between that one and one other fun one but I need to see the other in person first.  I'll have to let you know what I decide on!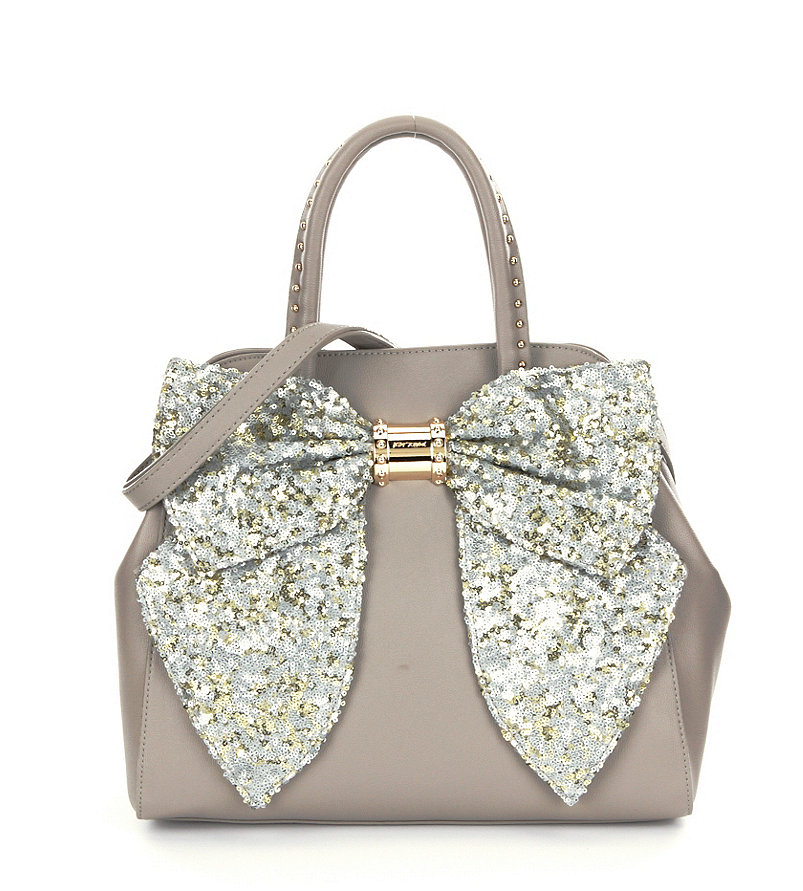 As fas as an "every day" bag is concerned….I've fallen in love with this one from Michael Kors. It's the Hamilton in Ecru/DarkTaupe and such a perfect bag for this fall/winter season.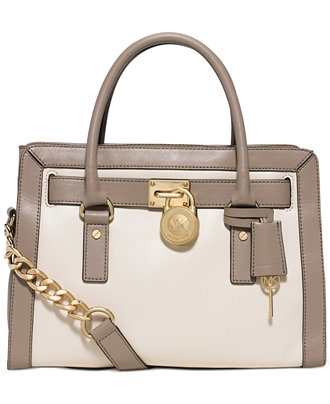 After going home to California and helping with my BFF's baby shower last weekend, she gave me 2 fun gifts that I just LOVE!  First, she knows I either make my own herbal tea in the mornings or nights (or both) or else I'm driving through Starbucks.  AND we love Kate Spade so this Kate Spade thermal mug was the perfect gift.  It's so fun to be stylish while drinking my tea 😉  Now….if I could figure out a way to make drinking my Diet Coke just as stylish!  Any ideas out there???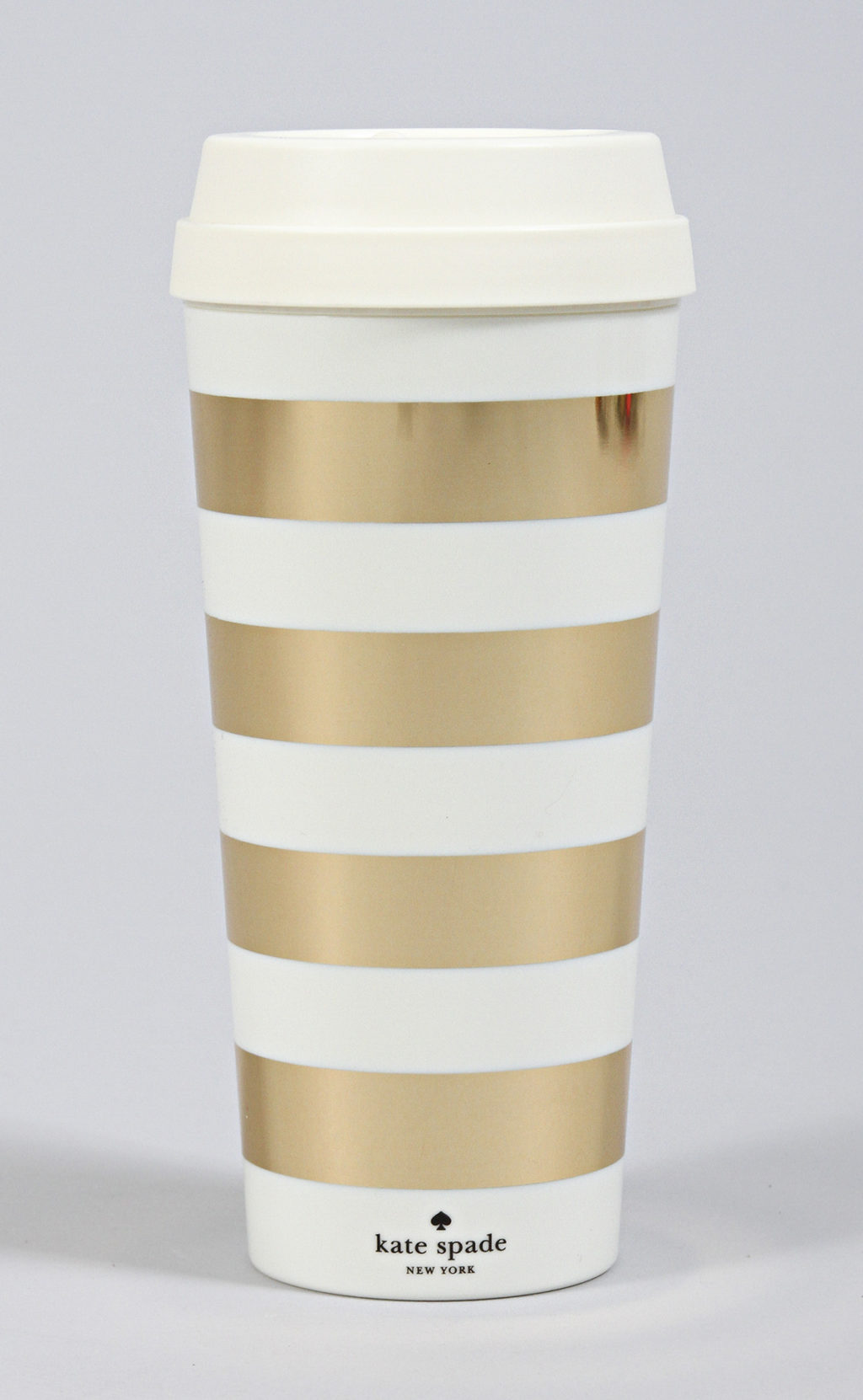 She also gave me this Alex & Ani "Key To My Heart" gold bracelet which was soooo sweet and sentimental!  I'll keep it forever and ever.  We've known each other since we were 12, were roommates in college, and we're nearing 40 so it's been many good years of friendship with lots of memories and milestones.  It makes that bracelet even that more special 🙂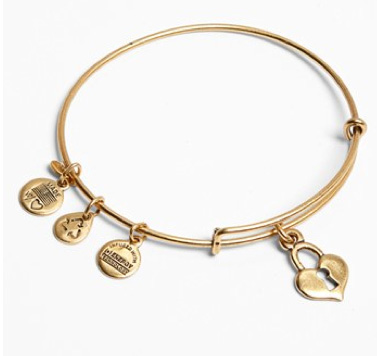 Ok, before you say "no" to my next favorite, you MUST MUST MUST try it!!!  Mixing candy corn and peanuts TOGETHER is sooooo good!  We bring it out every October and I probably gain 5 lbs just from that alone ha!  Seriously, I don't even know what it is about it but it's like a little bit of heaven in your mouth.  Tastes like a Baby Ruth but without the chocolate…and even better!  I don't care for candy corn alone and not obsessed with peanuts by themselves.  But it's the combo…Mmmmmmm!!!  A match made in heaven.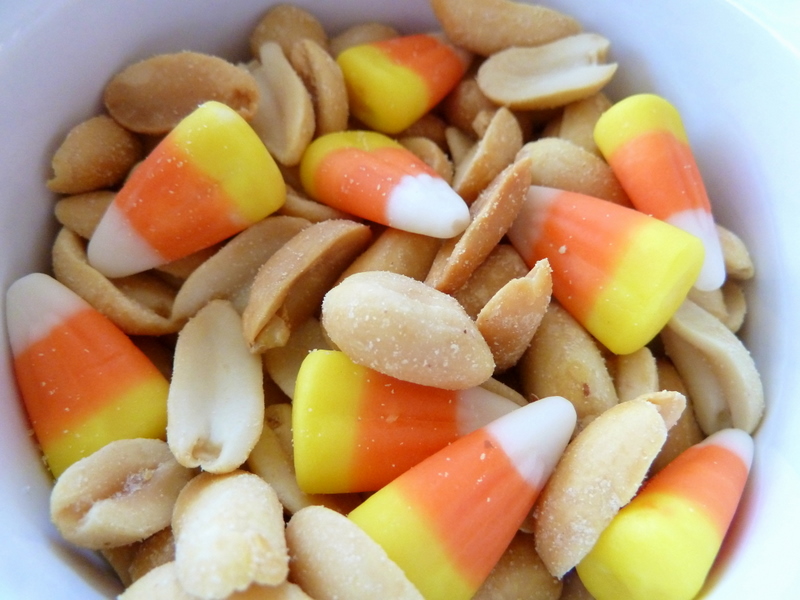 Last October, I fell in love with Bath & Body Work's "Pumpkin Cupcake" scent.  I had it in my  car, I bought a candle for upstairs, and also bought it for my wallflowers.  It was so yummy! I couldn't wait for it to come back this year and crossed my fingers that it would.  Aaaaand….it did!  Halleluyer!  Even if it's hotter than Haiti outside, it feels like fall somehow when I bring out that scent.  Mmmm…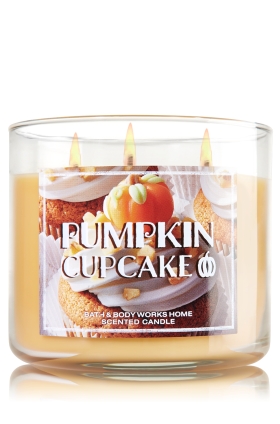 My last 2 favorites are a MUST this time of year!  I have a deer obsession, as does most of North America.  At Tres Chic Boutique, my online boutique (shameless plug ha!), I carry this fabulous Gold Glitter Deer Raglan Tshirt and it is a HOT item each year.  I love it with skinny jeans and I love it with leggings and my Hunter Boots on a rainy day.  It's light and soft and comfy.  Every girl needs one!!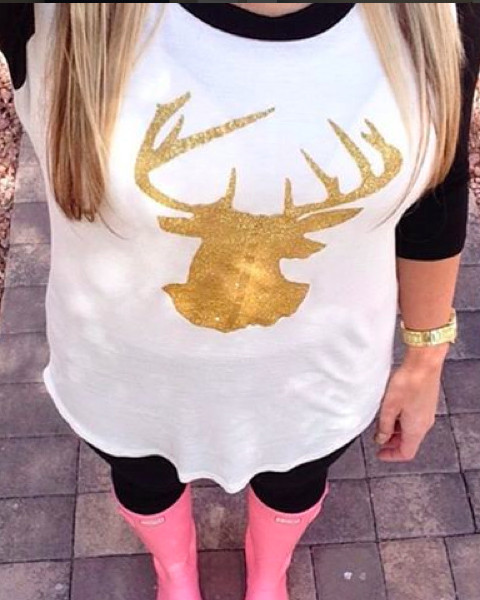 Also, this Deer Silhouette Sign!!!  Isn't it great?!!!  And it just has the slightest touch of glitter that you can only see when the light hits it. Rustic AND chic.  It's perfect year-round or just during Fall/Winter, if you prefer.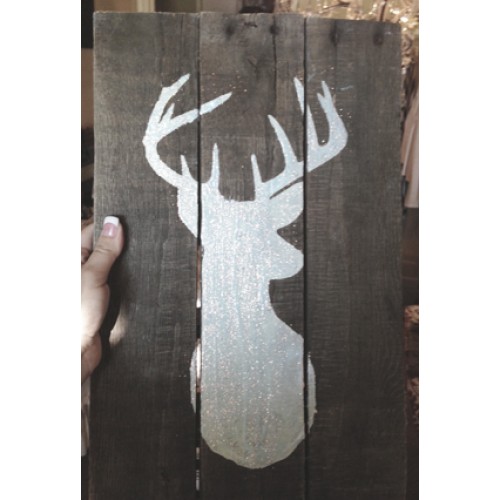 OR, get it with the saying "Love Me Like You Love Deer Season" LOL!!!  This is such a favorite that gets ordered over and over and over.  Too many women can relate ;-p Haha!

 Ok friends, I want to know…..what are YOUR FAVORITE THINGS???  This time of year especially, you've got to have a list.  Comment below and let me know what I need to try or what I'm missing out on.  I have family begging me for my Christmas List but I don't know what in the world I want/need.  So tell me!!
I hope you're enjoying fall leaves, cooler temps, and autumn apparel wherever you are.  Light those candles and get your baking on!  As we say back in The South….
"HAPPY FALL, Y'ALL!!" 🙂
xoxo, Summer