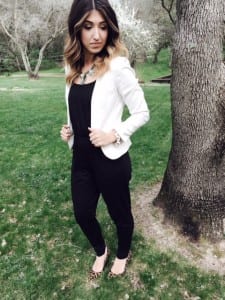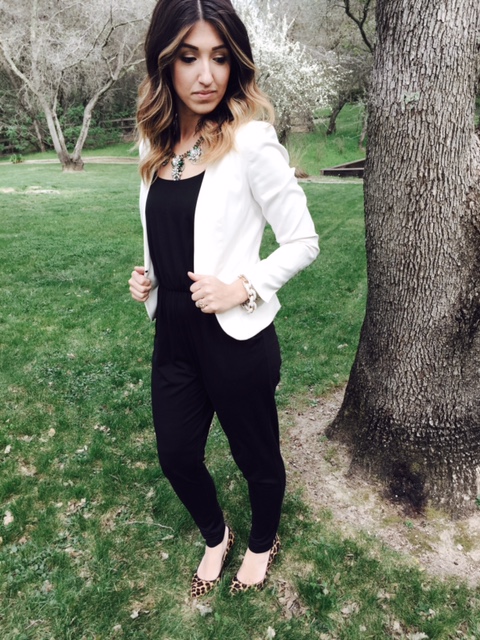 If there's one thing I've learned to love, it's a chic jumpsuit.  Not everyone can pull it off and not everyone has the body type to wear it.  But how gorgeous does my model (a.k.a. Amber, my sister) look in this tailored black jumpsuit from Target? She found it on clearance recently for $7 and paired it with this gorgeous ivory blazer from H&M.  Amber knows how to find a deal…she also scored these gorgeous leopard pumps at J.Crew Factory for only $42.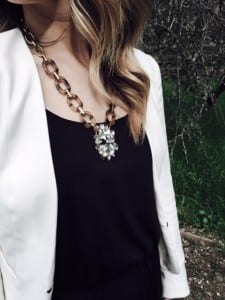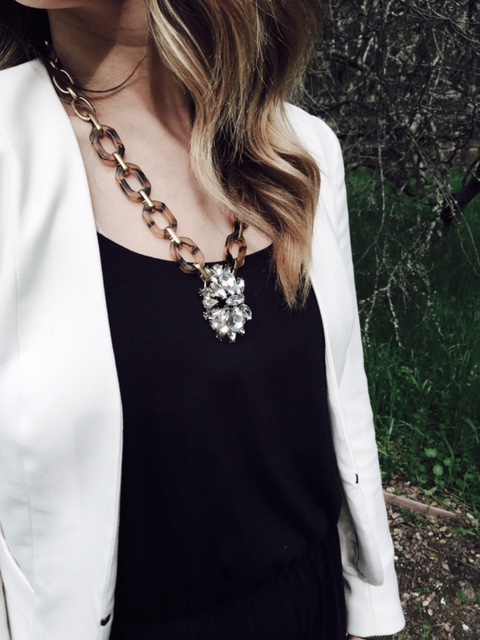 While back at home in California last week, I helped style my sister for an event she was attending.  This is what she wore and all we needed to decide on was the jewelry.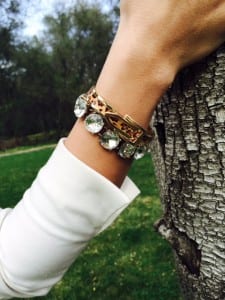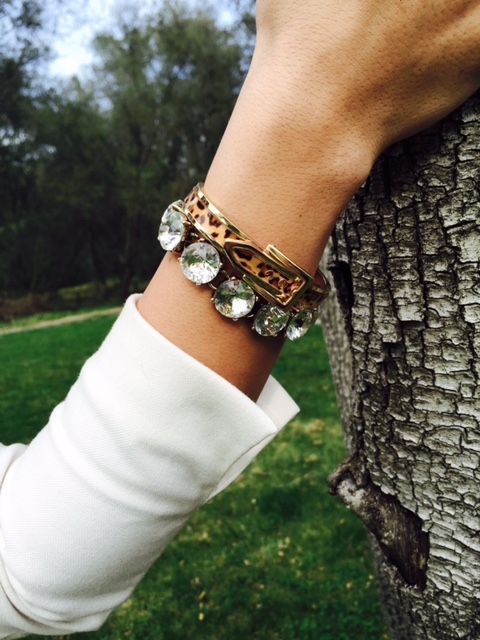 We loved the Tortoise Shell Statement Necklace paired with the Gold Leopard Buckle Bracelet  and rhinestone bracelet!  It looked perfect with her outfit.
However, if you like to be a little less matchy-matchy, you can always go another direction.  We also tried this other gorgeous Emerald & Taupe Statement Necklace and Rhinestone Pavé Link Bracelet.  Both options are stunning!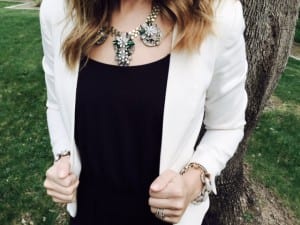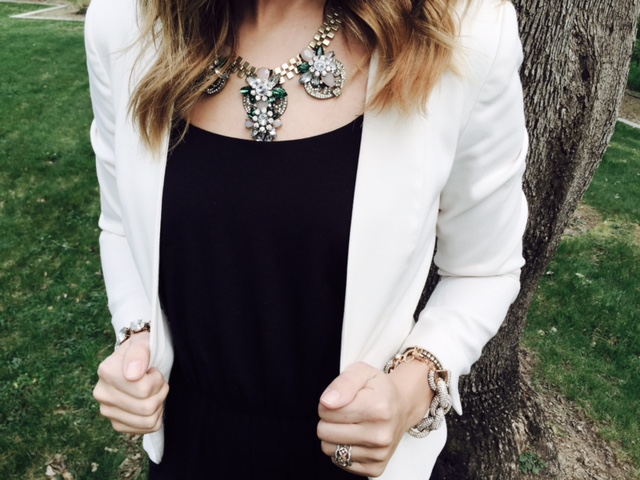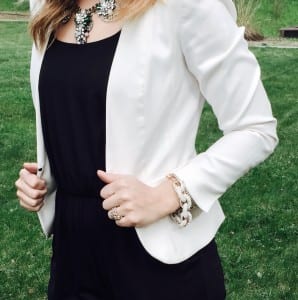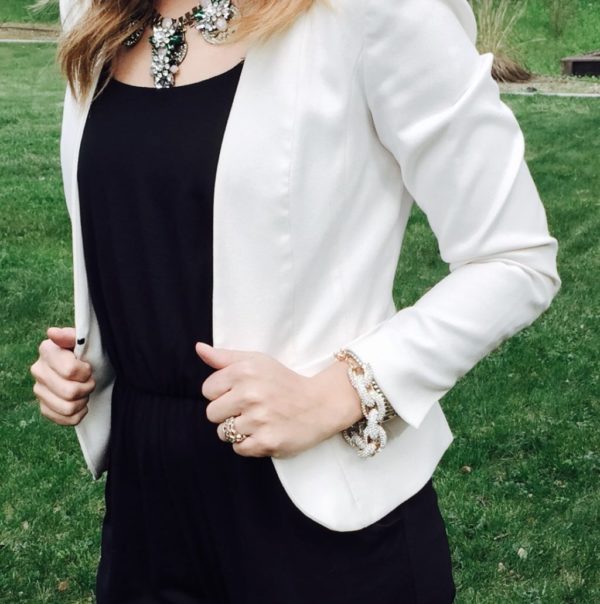 All jewelry can be purchased at Très Chic Boutique's online store.  These pieces featured are close, if not identical to designs by J.Crew but cost only a fraction of the price.  Follow TCB on Instagram, Facebook and also join the email list so that you hear about their fabulous sales on already low prices!
Now open your closets and see what separates you can pair together to give you a new look.  Or sell/trade what pieces you have so that you can go and invest in some new classic pieces for spring!
xoxo, Summer