Ok ladies! I just found a solution to all of your problems. Let me explain. Many of you have commented on my bedroom chandelier and wished that you could have a pretty one up in your bedroom BUT your husband refuses to give up the ceiling fan. Does that sound familiar? Well here is the better alternative. The Dyson Pure Cool Link Fan from eBay is quiet, sleek and it purifies the air as well. So tell your hubbies to get rid of that annoying, ugly ceiling fan and to hang that chandelier you've always wanted because this Dyson fan is all you need! Let me tell you more. You might want him to read this as well so that I can make it easier for you. My husband loves this Dyson Pure Cool Link Fan so much and would agree it's so much better than the soon-to-be-vintage ceiling fan.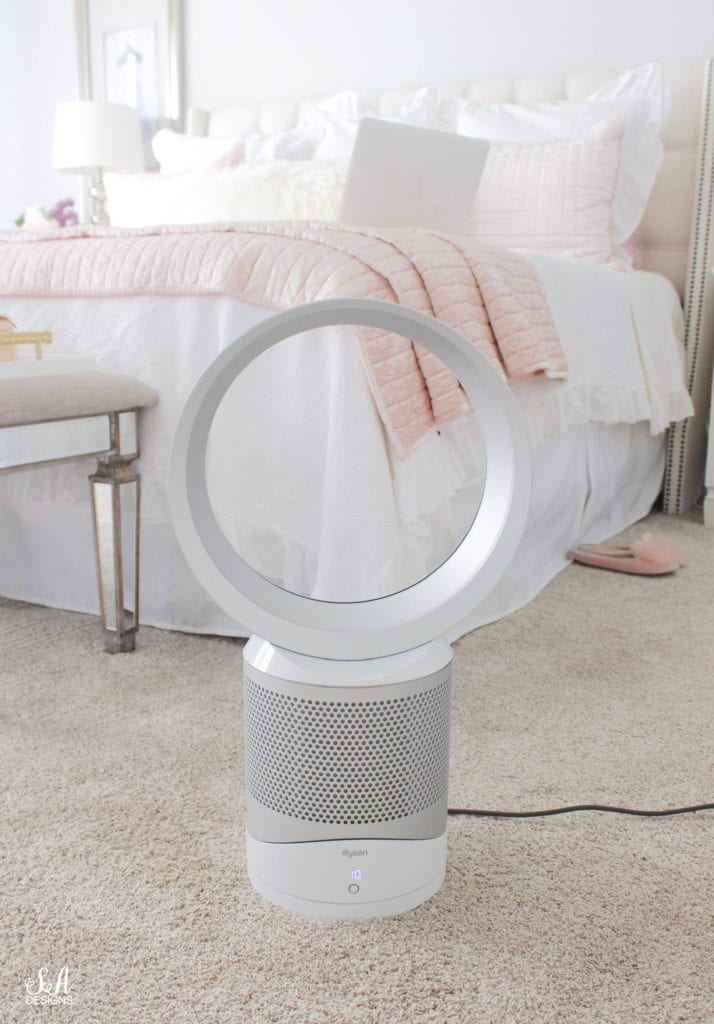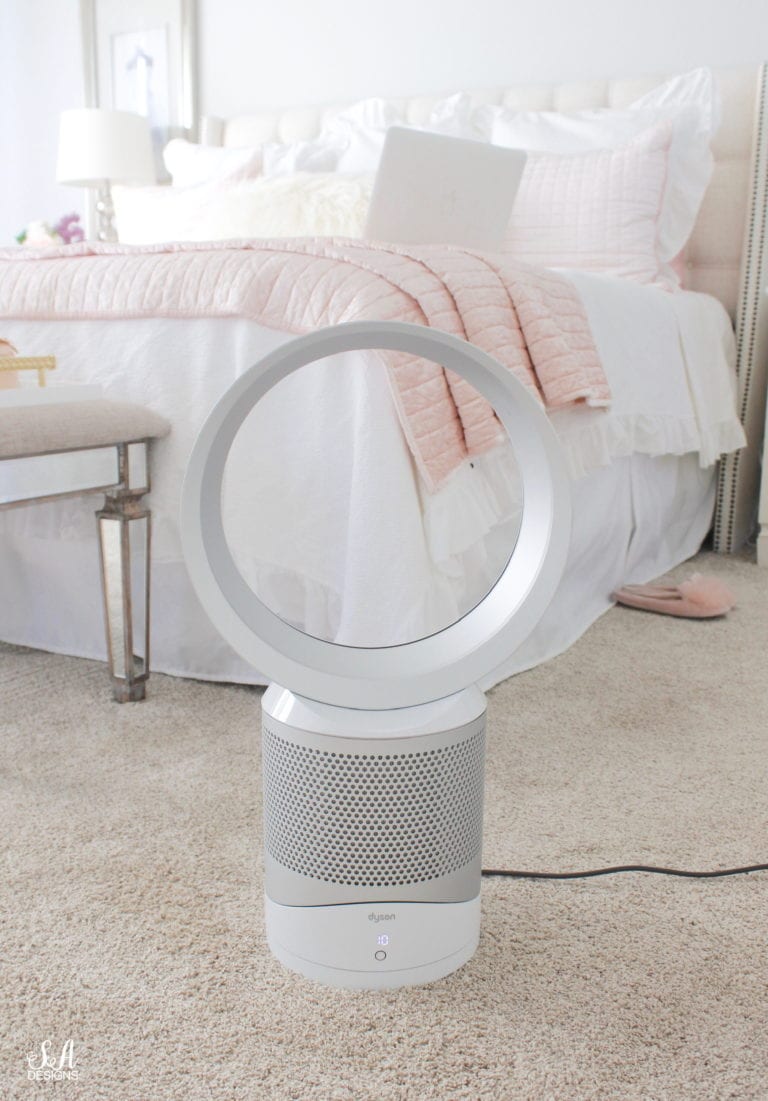 This post contains affiliate links for your shopping convenience. Click here to read my full disclosure policy and here for my privacy & cookies policy. While the Dyson fan was provided to me and this post is sponsored by eBay, all opinions are my own.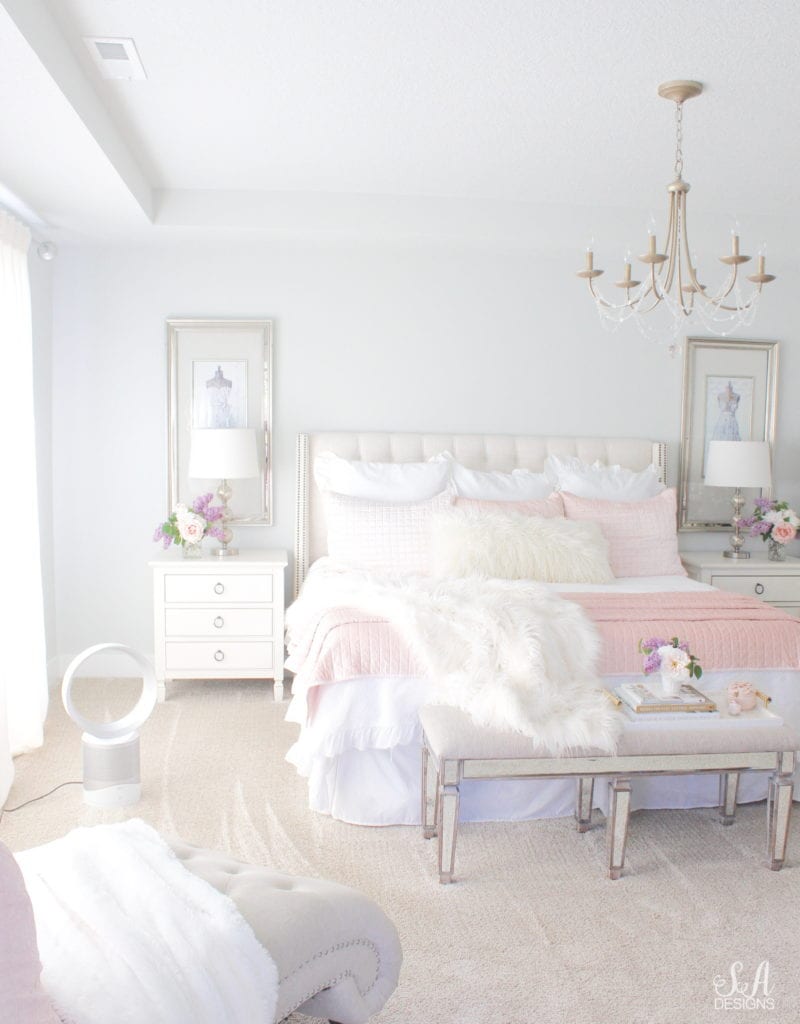 You see, we used to live in Texas until two years ago until we relocated to the Pacific Northwest in Vancouver, Washington. My hubby took a promotion. I'd always won the "chandelier vs. ceiling fan" argument because I didn't like the way the ceiling fan looked and my husband actually agreed.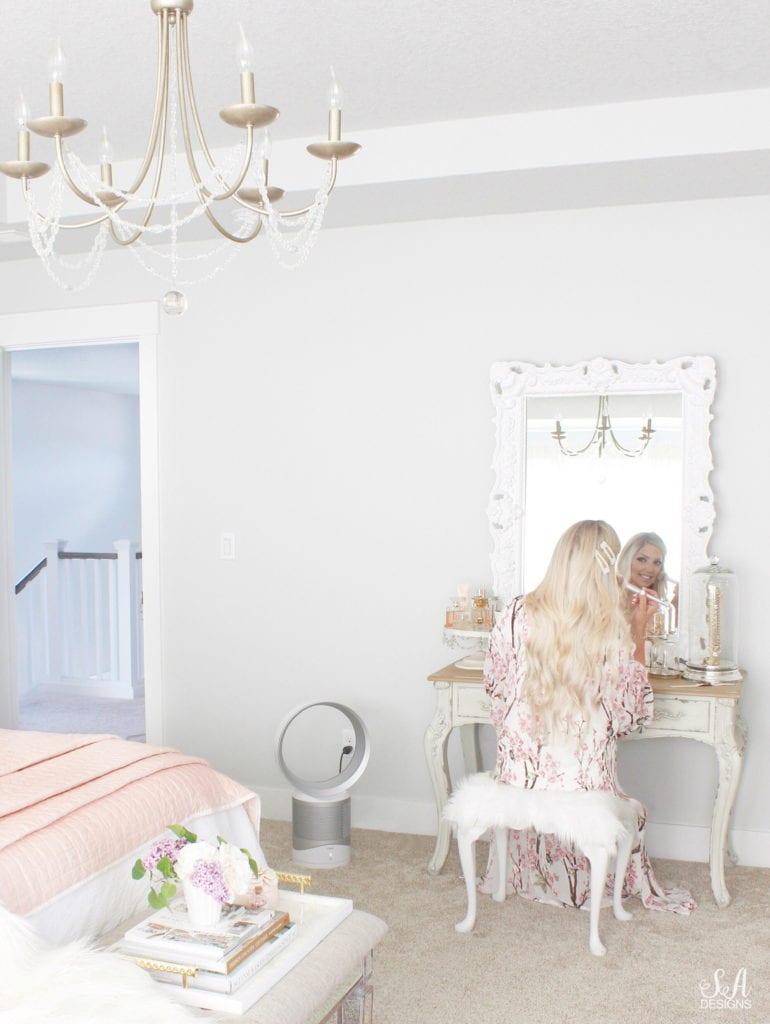 But sometimes you just want it to be a little cooler in one room without cooling the entire home. Especially when I'm getting ready for the day, I do my hair and makeup and always wish I had a fan and now I do. Yay! I'm loving this Dyson Pure Cool Link Fan so much (and I love that there are no spinning blades).
It's also much less expensive this way, rather than turning up the air conditioning, which could put strain on the whole system and cause it to break, costing me even more money to call out a professional like this ac repair Colorado Springs company (although, obviously, I would definitely do this, I love my air conditioning too much to not have it!). This also means my kids won't be coming in and asking why the house feels like an ice box, ha!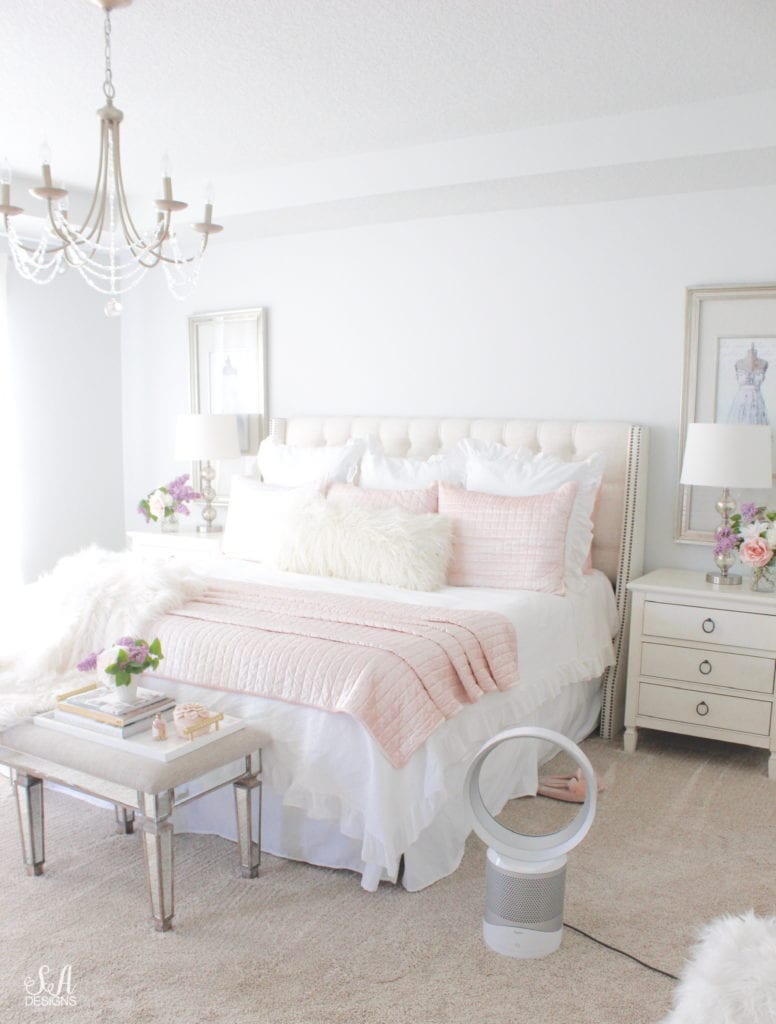 My favorite things about this Dyson Pure Cool Link Fan is that it is quiet, its sleek design is modern and stylish, and get this….it purifies the air!!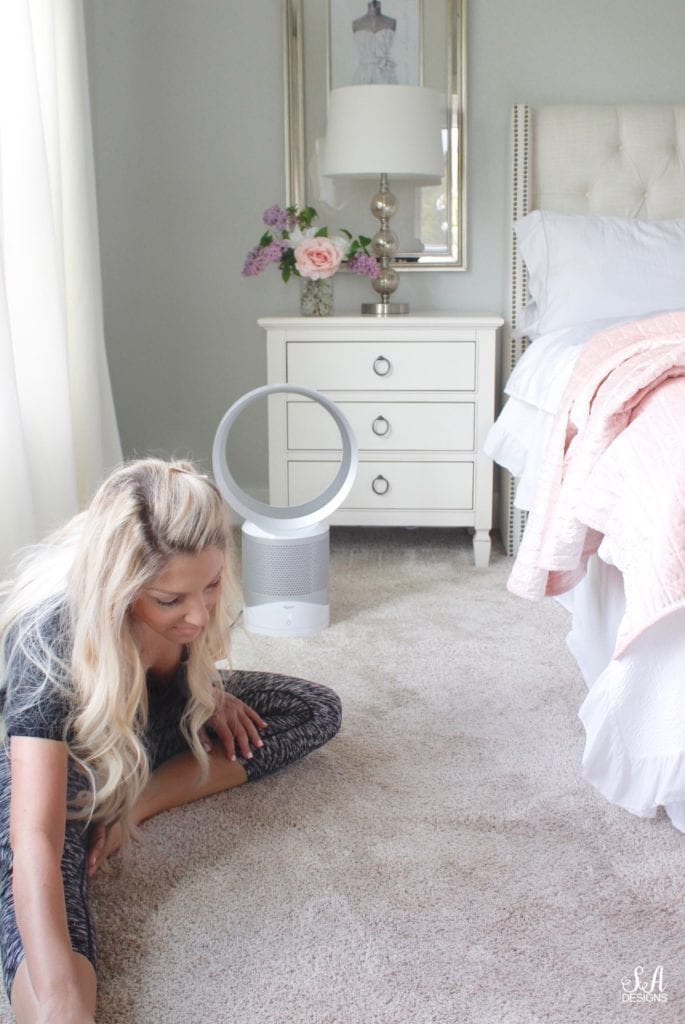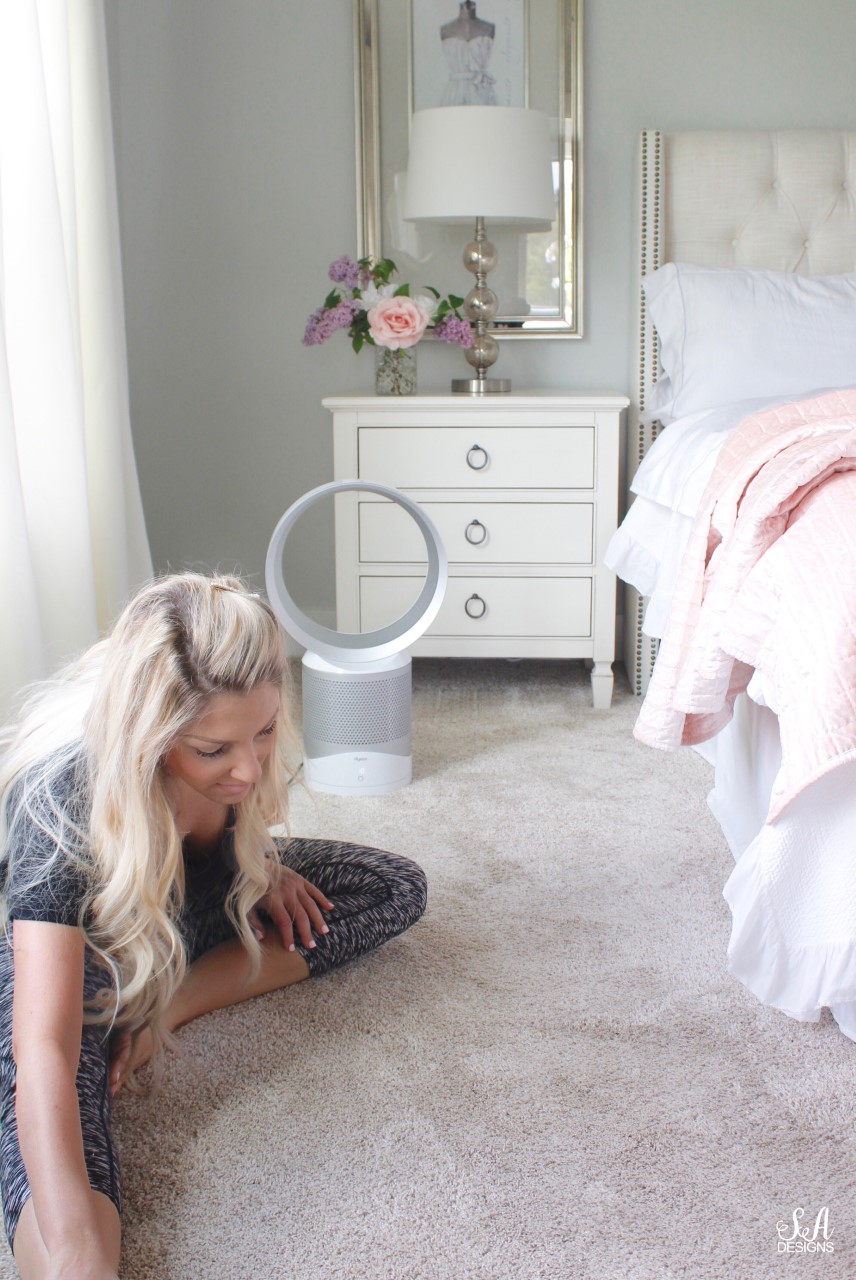 Yep! That's right. The Dyson Pure Cool Link Fan automatically removes 99.97% of pollutants and allergens as small as 0.3 microns. We never had allergies in Texas but when we moved to the beautiful Pacific Northwest where a million different flowers and plants are blooming, we are now all suffering from allergies. Having an air purifier is important to us. In the winter, it can still purify the air without cooling the room. Ok, that is just cool!
(And I love my morning stretch/meditation/quiet time in front of this fan without my cell phone before I head off to the gym. It feels so good!)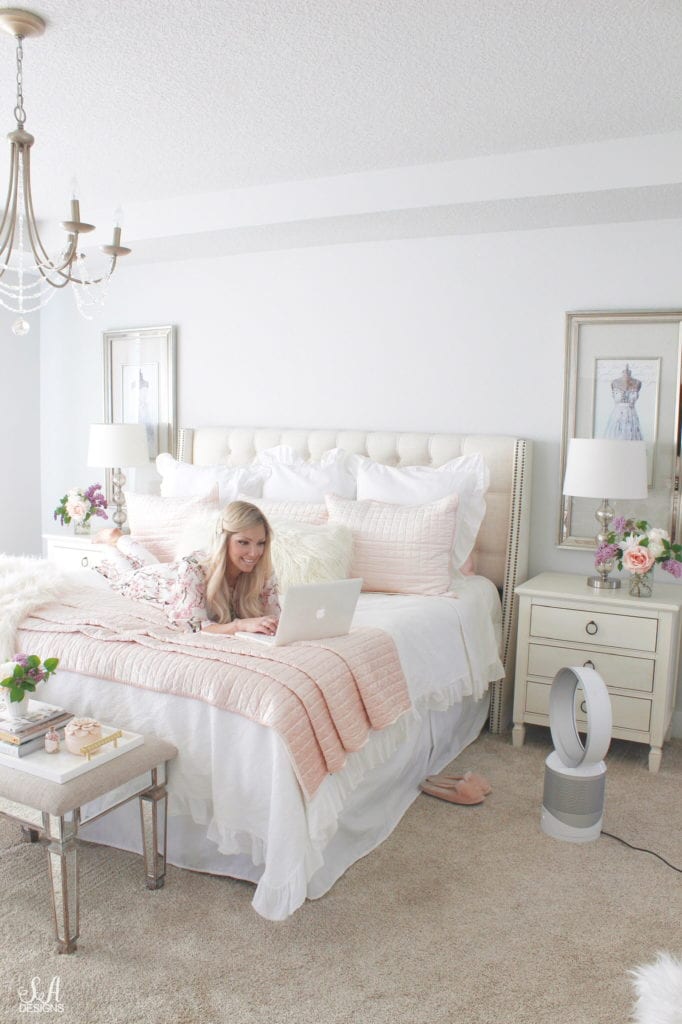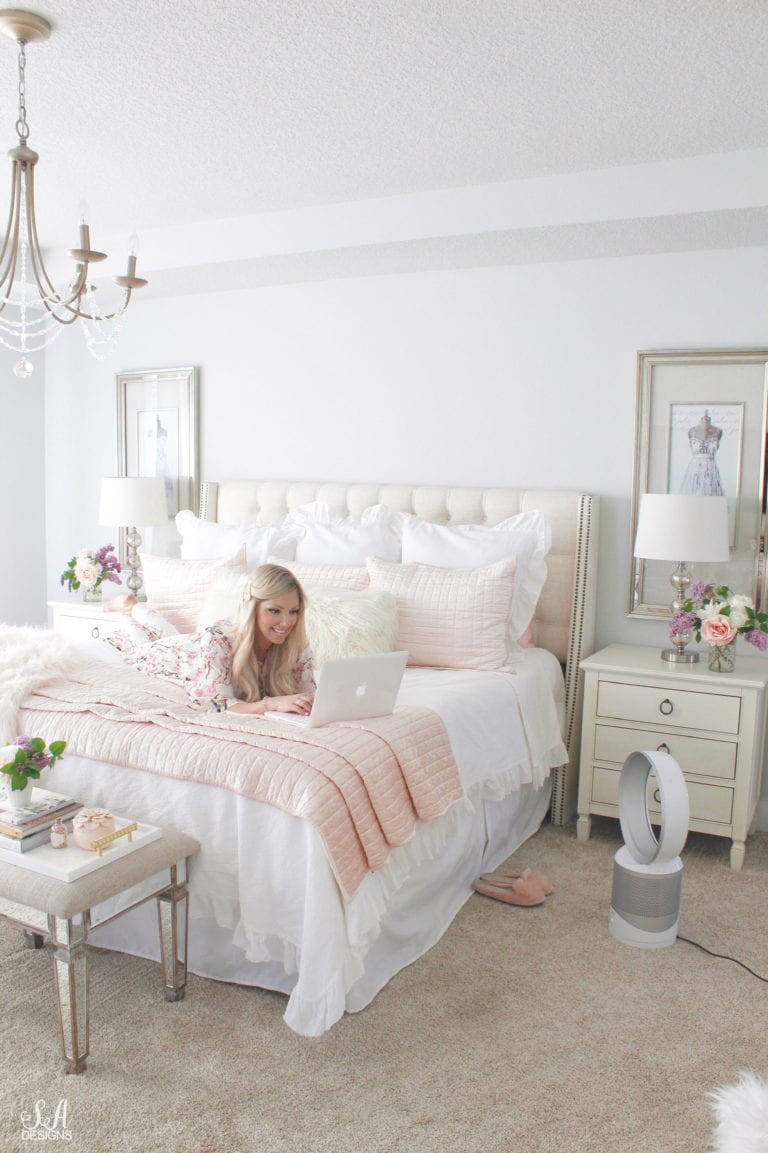 The best thing is that you can get it on eBay for less! I love shopping for products on eBay first because you can always find the best deals while searching for things you need.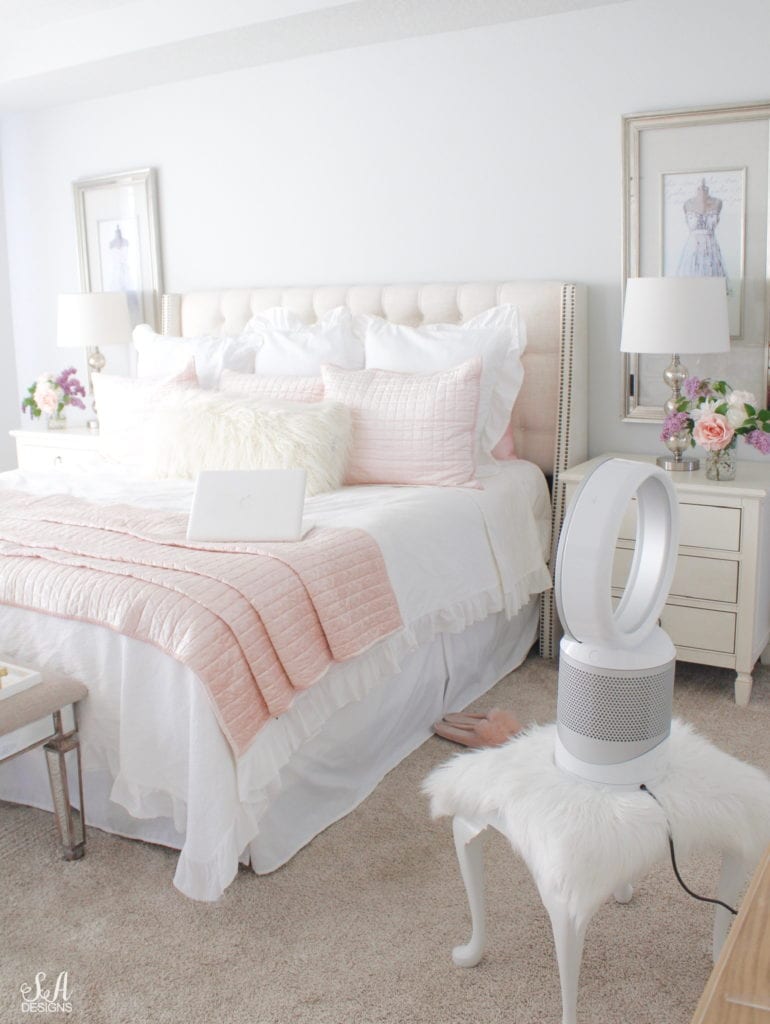 There are major brand items for sale on eBay (like Dyson, for example) and they also have Daily Deals that are so fun to check each day. You can find anything from home decor, appliances, cosmetics, toiletries, tech gadgets, fashion and so much more on eBay!

I'm sharing some Dyson fans below.

(Click on the arrows to scroll right and left. Click on pic to shop.)

Here are some other Dyson products that I love or have on my wish list.

I'm so glad you could stop by today! I would love it if you could subscribe at the top of the page in order to receive my weekly emails of all my latest blog posts and see everything I'm working on! You can also follow me on Instagram, Pinterest, and Facebook to see what I'm up to in creating a home and lifestyle of inspiration!
xoxo,

---
Want to shop my Instagram posts? Click on any square below!