Happy New Year, friends! I'm back with the first printable for you in this new year. As promised, even though I'm a week late (it's been crazy here), my very stylish 2019 printable monthly calendars are available to you and they're absolutely free!
Here's a little preview of a few of them. Each month is unique, with its own design. And, being the pink-loving girl that I am, each month is designed in a shade of pink.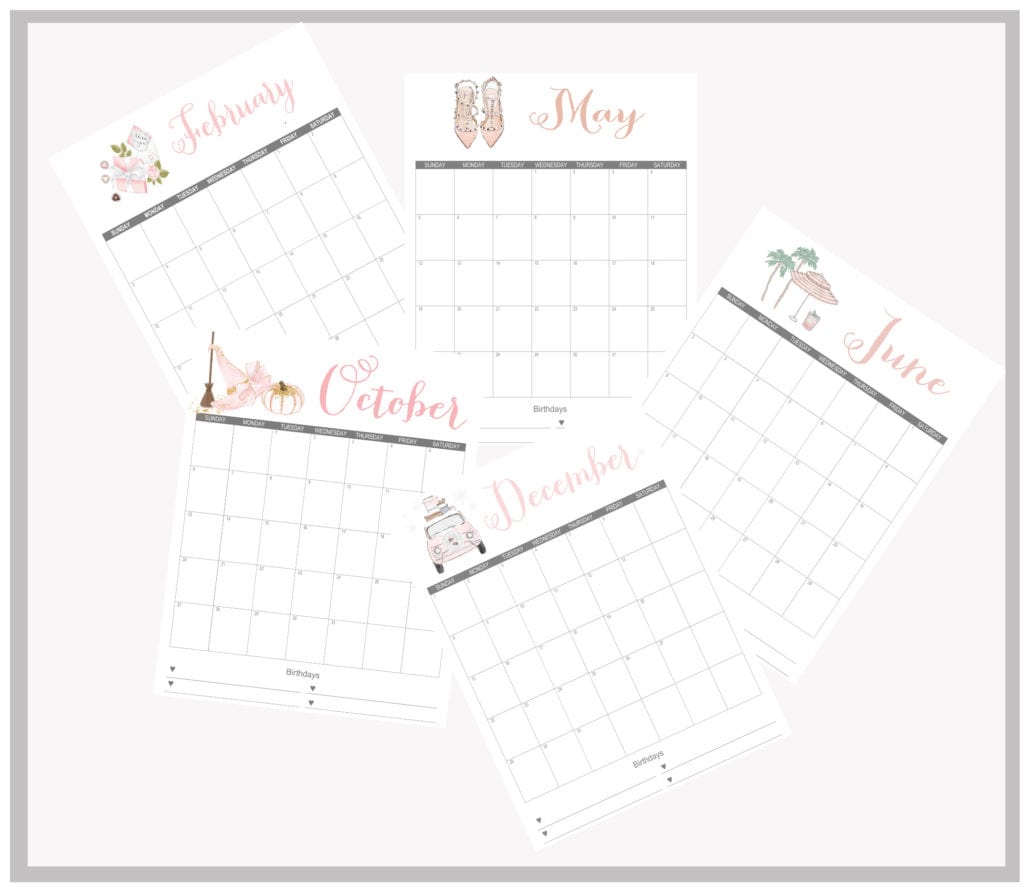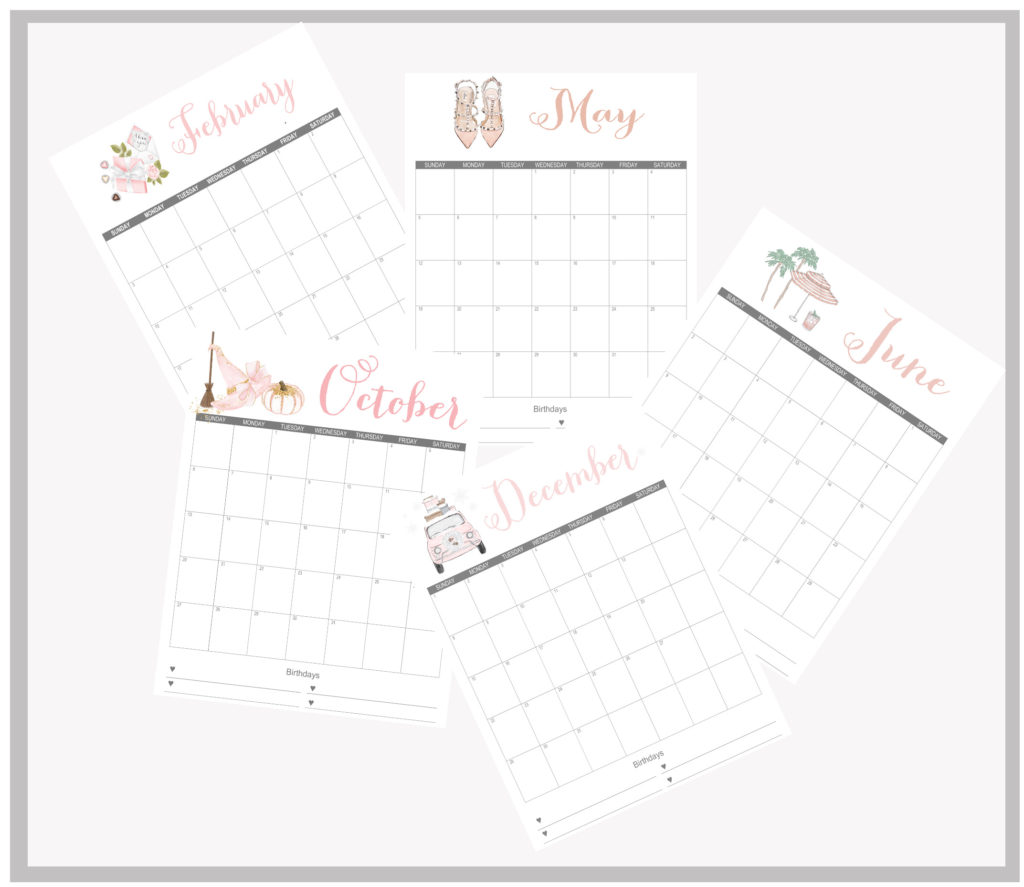 You can print them directly from the link below. All I ask is that you subscribe to my email list to receive this freebie and you'll also be able to stay up-to-date on all I'm creating and sharing with you. You'll get a confirmation email with your link to the calendars.
If you're already a subscriber, thank you! All you have to do is "update your profile" (which is basically just re-confirming that this is your email) to automatically receive the emailed calendars.
Easy, right?! Now, they're free but I've spent a LOT of time on them and money for some graphics so PLEASE be honest and respect my copyright © and design. To share these with others, please send them the link to THIS BLOG POST that you're reading now.
Thanks so much for stopping by today! You can also follow me on Instagram, Pinterest, and Facebook to see what I'm up to in creating a home and lifestyle of inspiration!
xoxo,

---
Want to shop my Instagram posts? Click on any square below or follow me on LikeToKnowIt!