Hey everyone! I have exciting news that I'm announcing today….  I was chosen to participate in the latest DIH Workshop by Home Depot. What is DIH?  It stands for "Do It Herself."   I think it is so wonderful that the Home Depot encourages women to learn new skills and challenges them to create new things!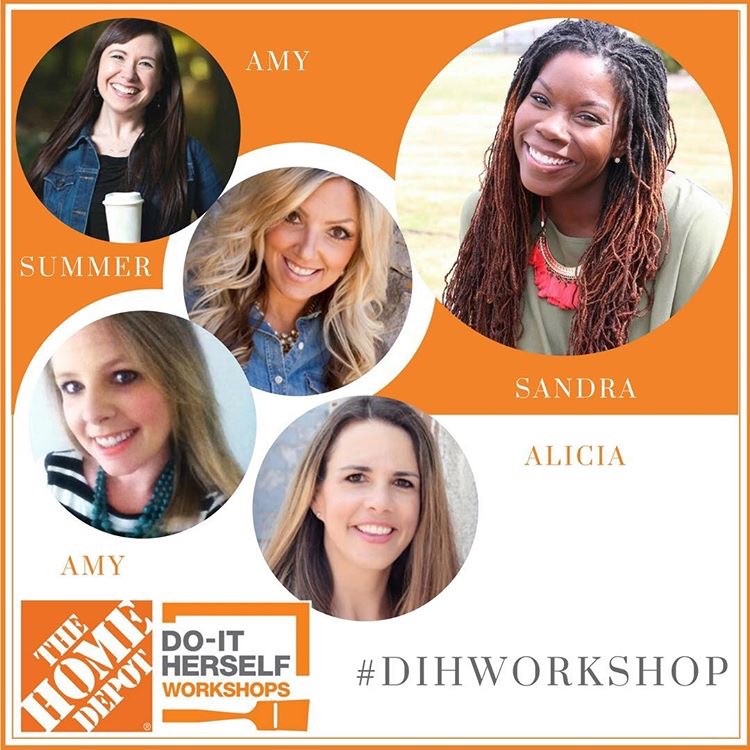 This week, 25 women throughout the country will be revealing this DIH Workshop project on our blogs with step-by-step instructions and pictures.  We are split into five groups.  I'm so honored to be a part of this group of five ladies, hosted by my friend Sandra  from The Rustic Life. The other 4 talented ladies include:
Alicia from Our Vintage Nest
Amy from Tonality Designs
Amy from One Artsy Mama
and me, Summer, here at She Leaves A Little Sparkle
The project this time is this fun seasonal door hanger.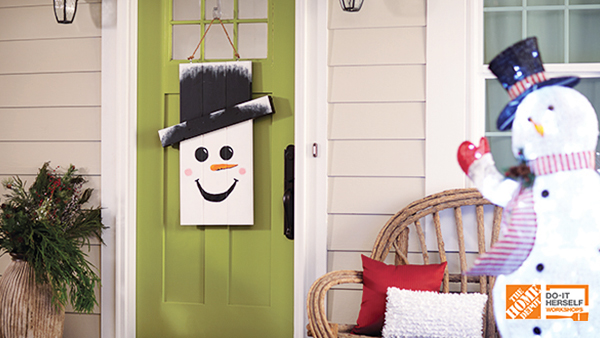 We have all been given the same project and instructions how to build this. From there, we are given the creative freedom and, with our own unique twist, sharing our final creations.  Doesn't that sound so fun?!  I can't wait to see how everyone's project turns out!
No matter what your skill level is, YOU can sign up for these workshops too and build this same door hanger we are doing this month!  It's for all age levels and experience levels.  Click below to sign up.
Sign up HERE for this Do-It-Herself Workshop!
The Home Depot #DIHWorkshop
Thursday, October 20, 2016
6:30 pm – 8:00 pm
The Home Depot provides FREE workshops at all their locations for do-it-yourselfers of all ages and levels of experience!
There are three types of Workshops offered:
Do-It-Yourself (DIY)
Do-It-Herself (DIH)
Kids
You can learn how to build decor projects, how to make easy home repairs and how to operate tools through demonstrations and step-by-step instructions!
Visit their website at The Home Depot to learn more!
Have a great day, everyone and thanks for stopping by to learn more about The Home Depot Do It Herself Workshop!

I acknowledge that the Home Depot is partnering with me to participate in this program. As a part of the program, I am receiving compensation in the form or products and services, for the purpose of promoting The Home Depot. All opinions stated above are my own and my experience with the brand and its products.