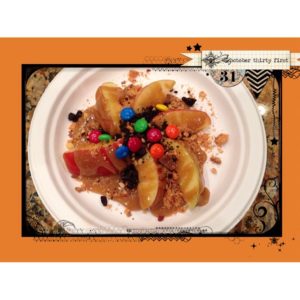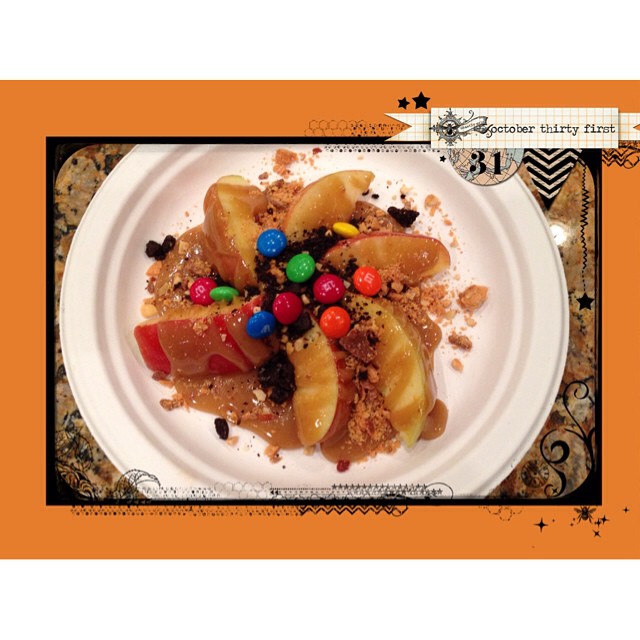 Just a quick and easy treat idea for you…..Apple Nachos!
We went over to a friend's house and had a fun night with their family.  We made our own homemade soft caramel and then drizzled it over sliced apples.  You can add whatever you want on top!  We used crushed Oreos, Butterfingers, mini M&M's, chocolate chips, marshmallow creme or marshmallows for the kids, and pecans.  Here's my favorite soft caramel recipe from my Great Uncle Walt that our family has used for years:
Recipe:
1 C. Brown Sugar
1/2 cup butter
1 C. light Karo syrup
1 can sweetened condensed milk (I could eat this stuff with a spoon…don't judge)
Bring all ingredients to a rolling boil for no more than 2 minutes and then remove from heat.  Let it cool off for a few minutes and then pour over your apples OR even popcorn for some seriously delicious caramel corn!  (or get a spoon and eat it alone like I also do….oops)  It really is that simple.
This is also fun to make a lot of with a big group of people or several families and have each person or family bring a different topping or some apples, while you make the caramel!