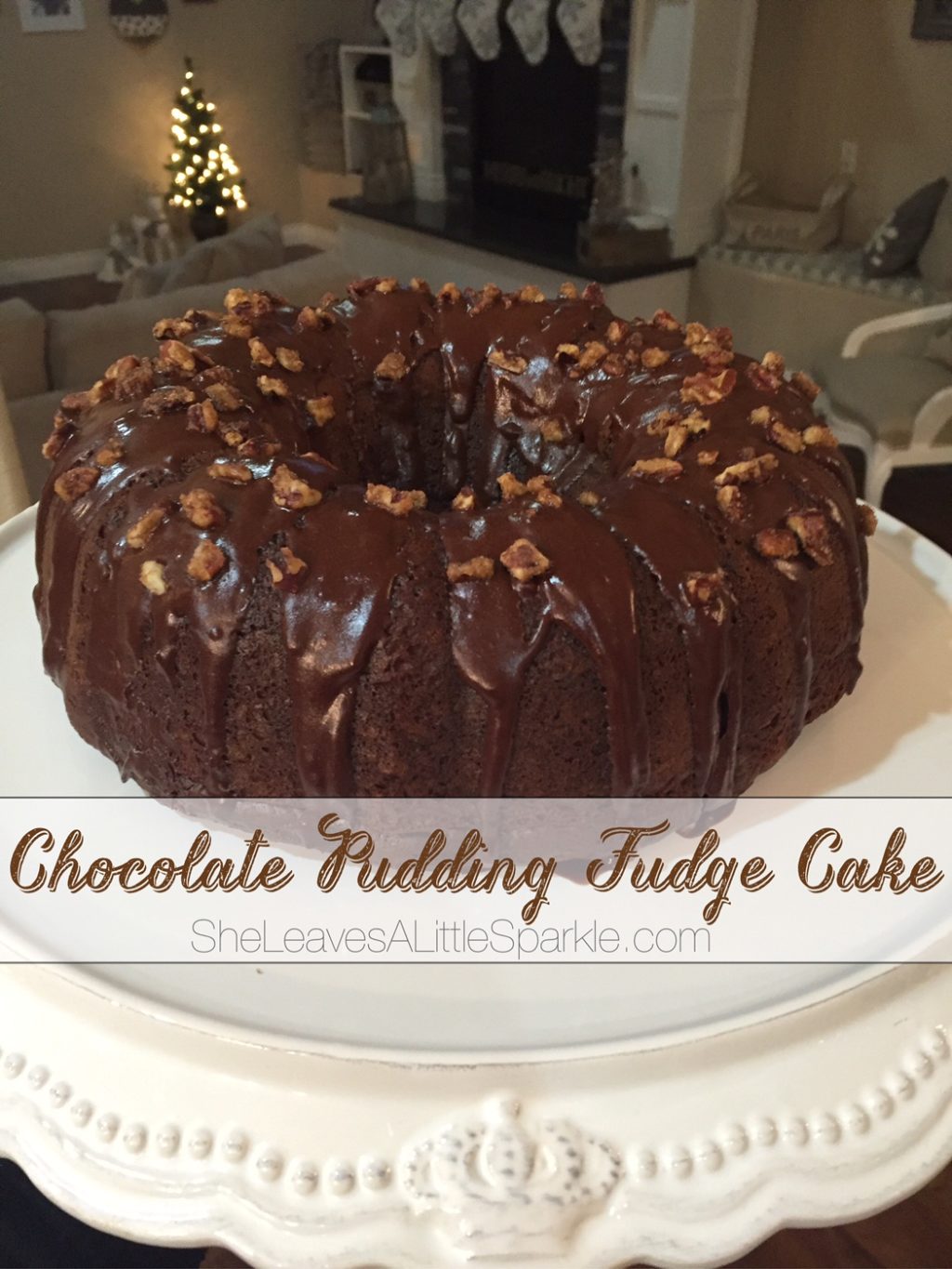 Last night was my mom's Birthday and even though she lives a state away, we made one of her favorite cakes to celebrate her.  This Chocolate Pudding Fudge Cake is delectable and comes straight out of her own cookbook.  We had company over for dinner last night and when I served this dessert, everyone was going on and on.  Best chocolate cake ever and so moist!
Chocolate Pudding Fudge Cake
1 pkg Devil's Food Cake Mix
1 pkg (3.9 oz) Instant Chocolate Pudding Mix
1 c. sour cream
1 c. milk
1/2 c. vegetable oil
1/2 c. water
3 eggs
1 c. semi-sweet chocolate chips (option: if you prefer the cake to be richer, use milk chocolate chips)
Glaze:
4 TBSP Butter
1/2 c. semi-sweet chocolate chips (or again, you can use milk chocolate chips for a richer and sweeter flavor)
1/2 tsp vanilla extract (I always prefer to use vanilla bean paste)
Preheat oven to 350º.  Spray large bundt pan with non-stick cooking spray.  In large bowl, combine all ingredients except for the chocolate chips.  Beat for 4 minutes and then stir in the cup of chocolate chips and pour into pan.  Bake for 50-60 min until toothpick comes out clean.  Cool 10 min in pan and then invert on cooking rack or cake stand until cook.
Make the glaze.  Melt butter and chocolate chips together over double boiler (or stick it in a pot and add over larger pot of boiling water if you don't have a double boiler).  Add vanilla and stir until smooth.  Drizzle over cake.  Top with nuts or chocolate curls or any other desired topping and serve.
This is the PERFECT chocolate cake to make for your holiday parties and get-togethers!  Bon appetit!
xoxo, Summer