Do you looove the movie "ELF" with Will Ferrell as much as our family does?  Than make it your new tradition like we do!  Here is what we do…….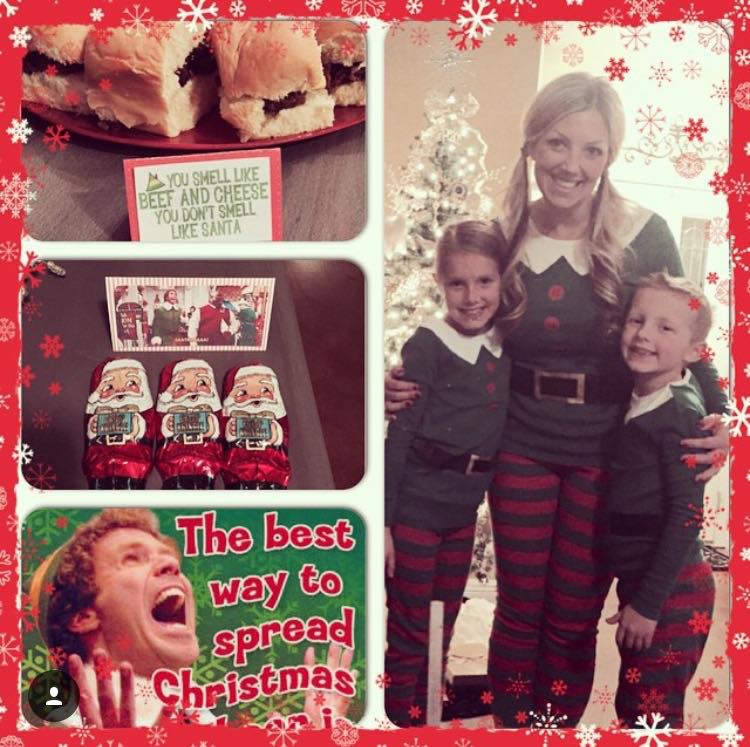 As soon as Thanksgiving is over, usually the next day, we pull out "ELF" from our DVD collection.  I'm surprised it still works from watching it soon many times haha!  Last year, Target came out with the cutest and silliest elf pajamas and i just HAD to make that investment for our yearly ELF watching party.  I went a few sizes up on the kids' pajamas so that they had a few more years to grow into them and they'd last longer.  This year, some of our besties are coming over to join us in their elf pajamas because (BRACE YOURSELVES FOR THIS) they have NEVER EVER seen the movie "ELF"!!!!  I KNOW!!!  So, I'm making our traditional family ELF party a little bigger than usual and we're going all out.
Last year I served the "Beef and Cheese" above (please tell me you know which part of the movie this refers to hahaha!).  I made mini sliders with King's Hawaiian Sweet Rolls and marinated the tiny hamburger patties in the most amazing Mr. Yoshida's Original Marinade.
I had Santa chocolate candies (pictured above) when Santa came.  I had a bunch of other fun ideas and can you believe it….we were having so much fun that I FORGOT TO TAKE PICS!!  I'm solo mad at myself!!! ugh!!  So, to give you some more ideas, here are some of my favorite pics on Pinterest.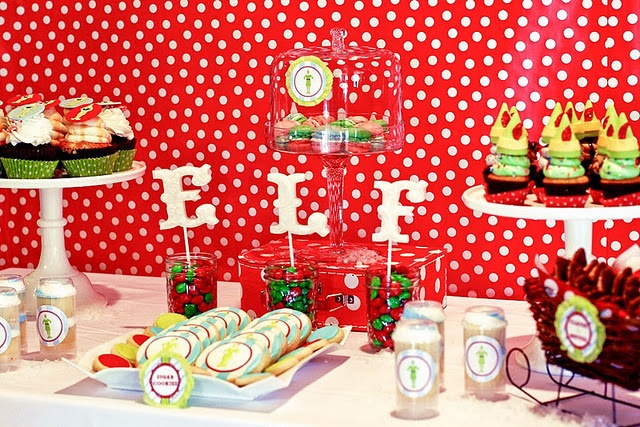 This one above is still one of my faves from Kara's Party Ideas!  Click on link for more details.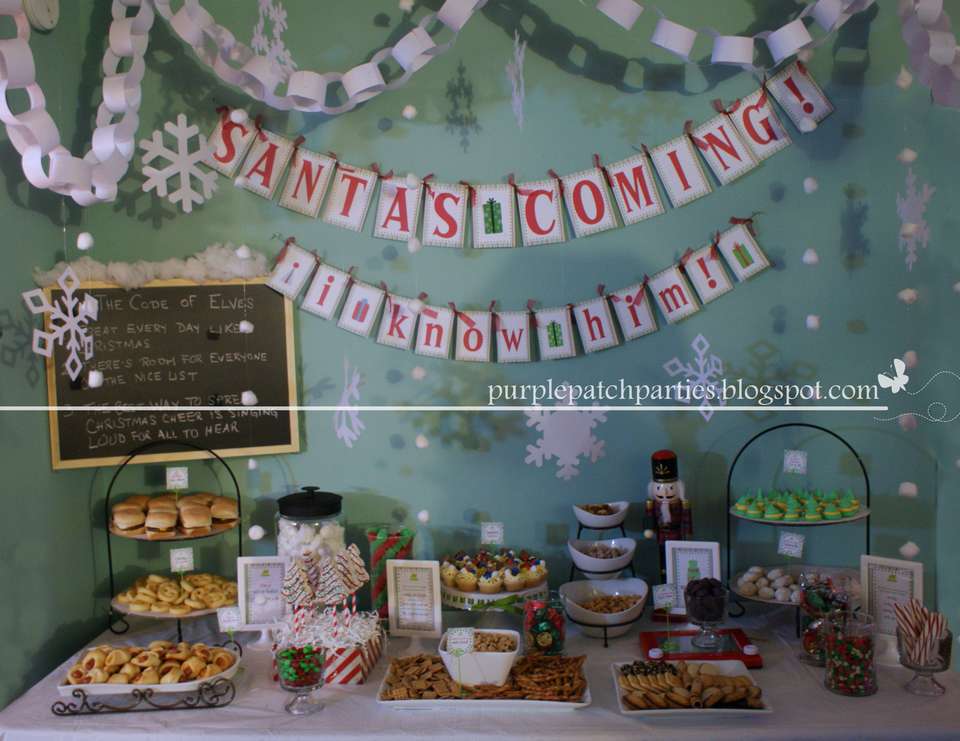 Go learn more about this fabulous PurplePatch ELF PARTY at Catch My Party!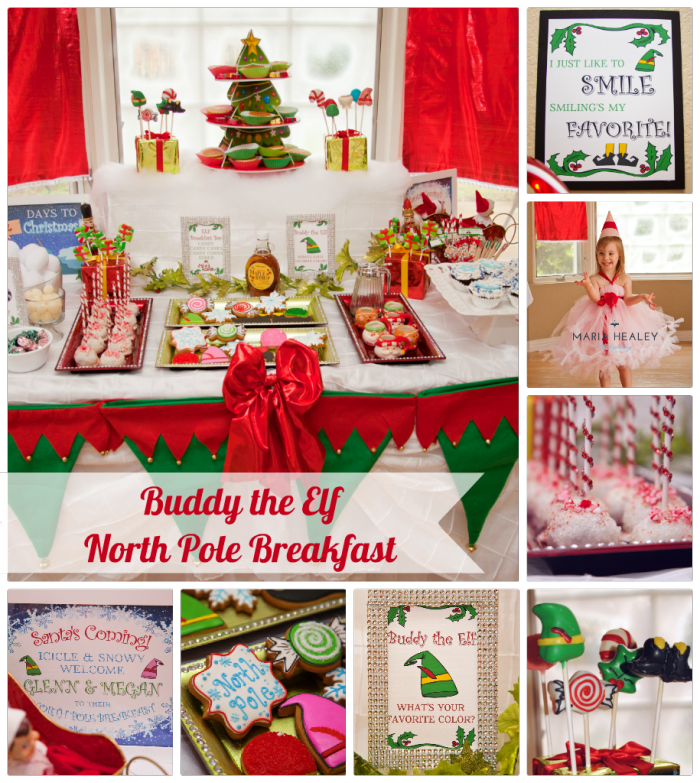 Some of these Ideas from Made By A Princess are just too cute!!!
There are a bunch more on Pinterest but hopefully this gave you some fun ideas!  I did, though, print out this fun Buddy the Elf quote below and frame it on our food table and it was super cute!  Right click on it and download!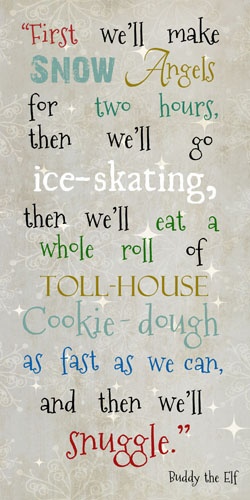 Wishing you the HAPPIEST and most SUGAR-FILLED "ELF" Party ever!
xoxo, Summer