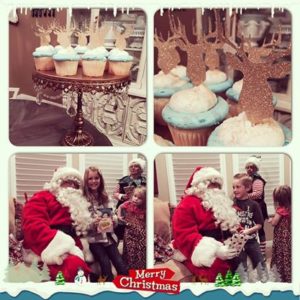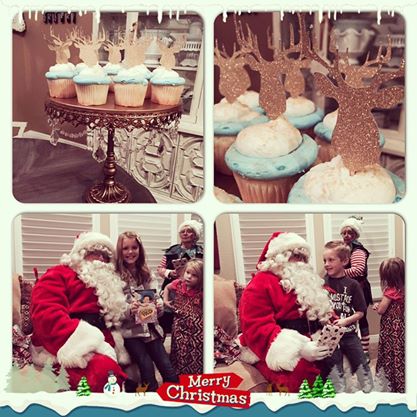 Such a fun night with friends at their Christmas Eve Party!  Especially when Santa and his elf came to bring the kids gifts. They knew so much about each one of the kids and it was too cute. I brought my yummy "Christmas Crack" (see recipe below) and some "Winter Wonderland" cupcakes with gold edible glitter sprinkled on top (found at Hobby Lobby) and also glitter deer toppers (sold here).  I love anything with a deer right now and it just seemed like the perfect touch.  They were almost too pretty to eat…but I ate one….or two?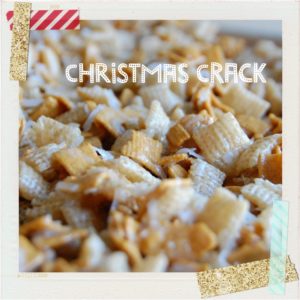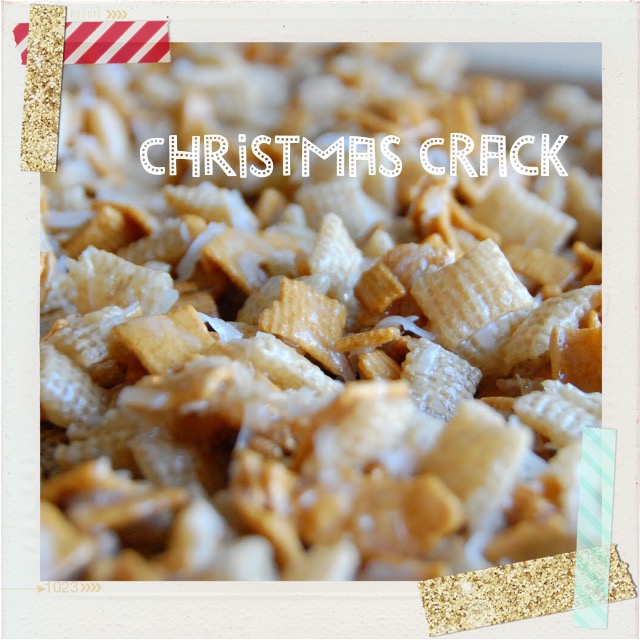 ---
Now, for the "Christmas Crack"…and I call it that because, and not that I've ever done crack, it is soooo addicting that you can't put it down and next thing I know I've eaten enough for 5 people.  I only make it around Christmas because I'd be the size of the house if I allowed myself to eat it year round.
6 C Corn or Rice Chex Cereal
6 C Golden Graham Cereal
1 C slivered almonds
1 C sweetened coconut
1 C butter
1 C light corn syrup
1 C sugar
Mix first 4 ingredients in a large bowl.  Bring the butter, corn syrup and sugar to a boil on the stove.  Let boil for 4 minutes and then pour over dry ingredients and mix well.  Now, you can put it in a glass dish or just do like I do and keep it in a big bowl, tightly covered.  It goes so quickly and we just grab it by the handfuls until it's gone.  It is the perfect texture, taste and super ooey, gooey and chewy!  If you have not had this before, you are either gonna love me (because it's soooo good) or hate me (because it's soooo good and you can't stop yourself).  Enjoy!  and Merry Christmas!