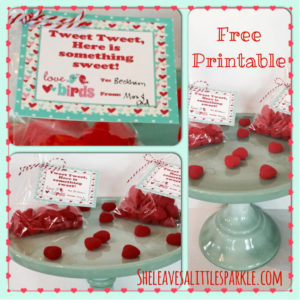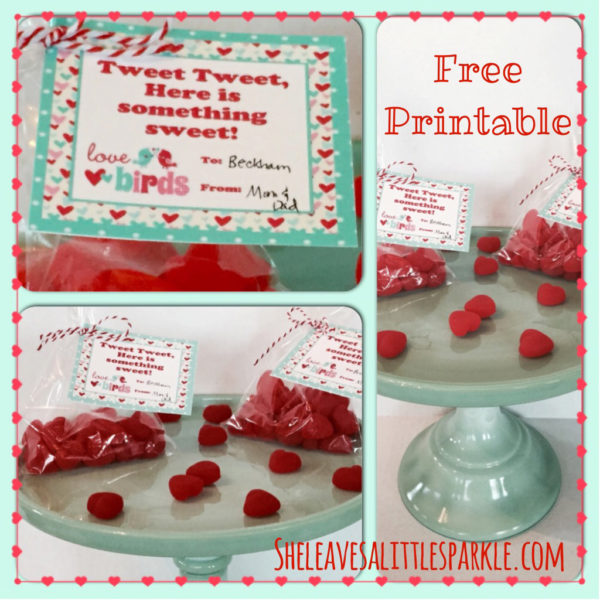 I love turquoise and red together and I also LOVE the new aqua/jadeite cake stand I found at Home Goods for only $12.99!  Yes, that's right…$12.99!!  This same one costs at least $55 online.  I actually almost bought one last week because I've been wanting one so bad but decided to wait (since I have 20 cake stand already….eek….addiction/obsession).  Glad I waited because when I walked into Home Goods the other day and saw it…I swear I saw the heavens parting and shining down upon it…oh!  and angels were singing too!  hahaha  It's a beauty and I'm happy to add it to my collection.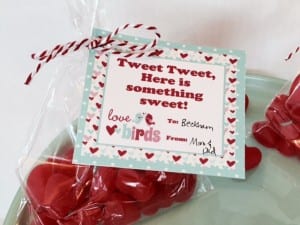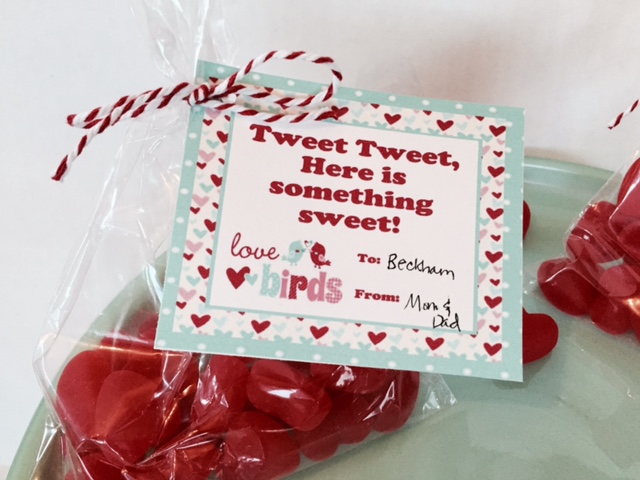 Ok, back to the Valentine….I just thought this was cute…little love birds!  You could add any treat in the bag but I love these little red juju candy hearts and bought the small plastic bags at Walmart.  I think I got these juju hearts at Kmart for a dollar for the whole bag.  Great price.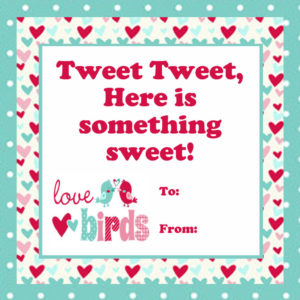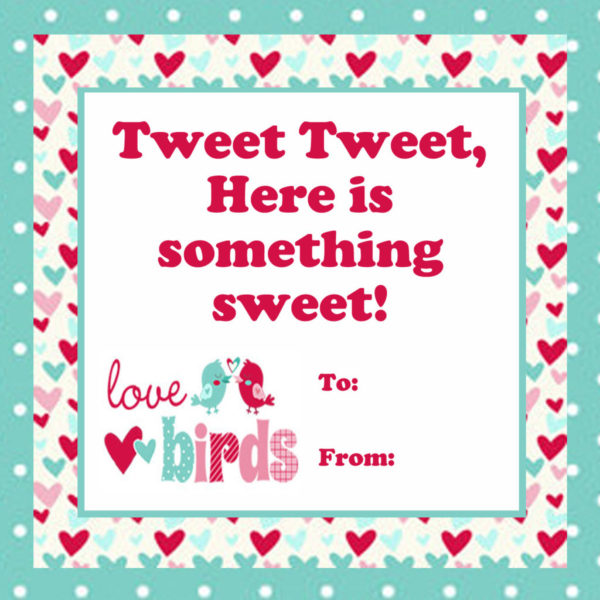 Download the pdf here ——> "Tweet, Sweet Valentine"
Or right click on the jpeg pic on the left and save it to your computer.  Then insert the picture on to a Word Document and then you can resize it however you want and even make it more rectangular.