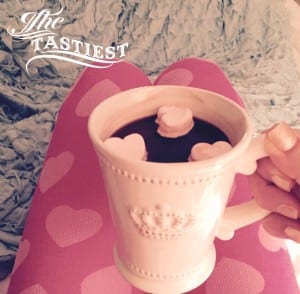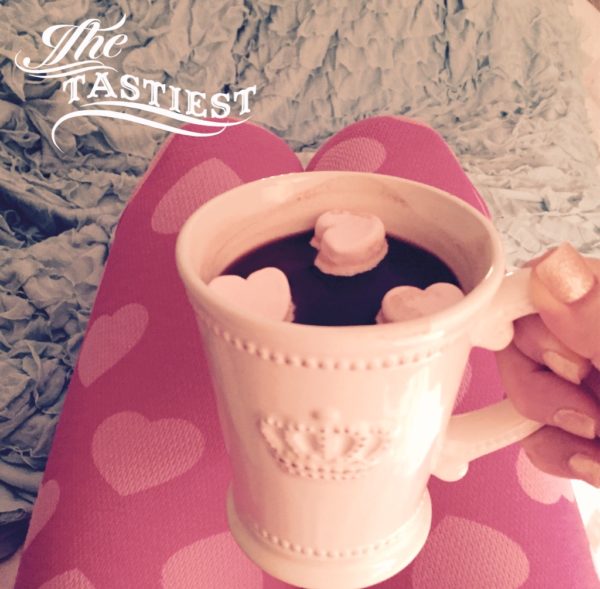 And by "dirty", I mean COCONUT!!!!  My favorite thing ever!  I tried this at the infamous Swig in Utah and had a food-gasm.  It was nothing short of amazing!  I don't know their exact recipe but here's what I came up with tonight as I experimented and it was PER-fect!
Dirty Hot Chocolate
2 tablespoons unsweetened cocoa powder
1 15-ounce can coconut cream which is super creamy but you can substitute it for coconut milk instead (I get both at Trader Joe's or Amazon)
¼ cup dark brown sugar
Pinch kosher salt
1 ounce chocolate (I like milk chocolate but you can do bittersweet), chopped about 1/4 cup
1 teaspoon vanilla
1/3 cup boiling water
pinch of nutmeg
Whisk cocoa into 1/3 cup boiling water.  In a saucepan, combine coconut milk, brown sugar and salt. Simmer, stirring, until sugar is dissolved, about 2 minutes. Whisk in hot cocoa and chocolate until smooth. Stir in vanilla.  Add marshmallows or whipped cream if you desire.
Aaaaaaaaand…….you're welcome! 😉  Enjoy!