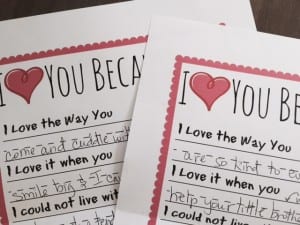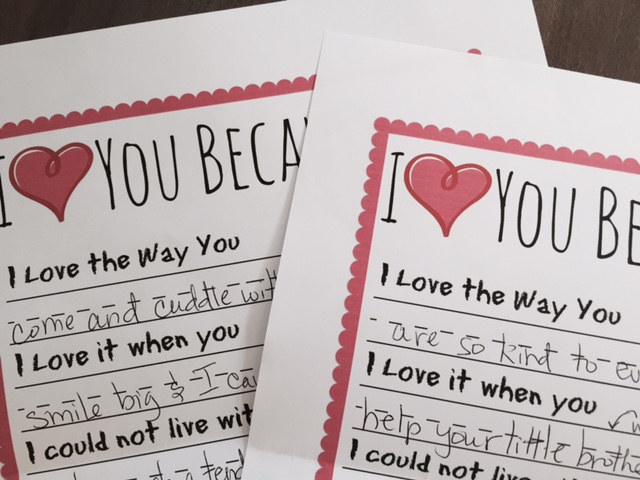 As our 14 Days of Valentines comes to an end, this one is the most simple yet MOST IMPORANT!  Love notes to our children…
While I feel it's sooo important to SHOW our love to our children and those we love, it's equally important that we TELL them as well.  My kids were literally blushing and smiling as they read them.  And they both went "awwwwww thanks Mommy and Daddy!" after reading them.  They both said out loud that they were gonna save them in a special place.  I still have a little note that my mom gave me when I was 8 years-old that told me how much she loved me and what a good job I did preparing Family Home Evening lesson that night.  It meant a lot to me to hear that.  29 years later, it is in a special memory box.
So here's were I printed off this free love letter —–> HERE  or you can certainly grab some stationary and write your own.  Do it.  It matters.  I promise they will appreciate it….if not now, someday!