Happy Friday!  Have you all enjoyed the Easter tours this week?  In case you missed them, I shared my Spring & Easter Mantel and also my Easter Table & Kitchen. Oh!  And if you didn't see my Rain Gear Round-Up, it's a must because there are so many cute pieces that I shared to keep you dry and stylish in the rainy spring season.  Ok, before the week is over, I had to share the easiest little project I did this last week.  After scouring the internet and so many stores for brass kitchen canisters, I came up with nothing.  So, I took matters into my own hands and here the DIY gold and glass canisters I ended up making (ok, hacking) for my kitchen.
This post contains affiliate links for your shopping convenience.
Click here to read my full disclosure policy.  All opinions are my own.
I have always wanted large clear glass jars to fill with baking ingredients or other things but I don't care for the ones with just glass lids.  My kitchen is so white, which I love, but I needed something with a brass lid to really make it pop.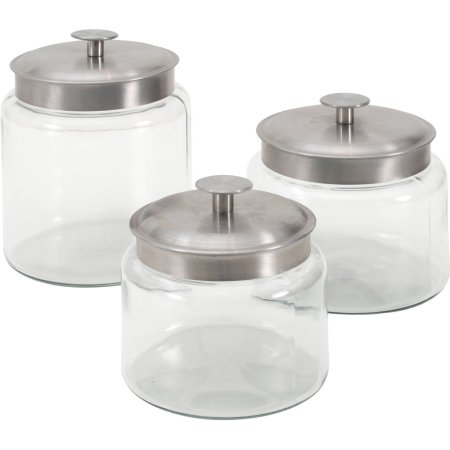 I really like these canisters the most and they have a tight seal but they don't come with brass or gold lids.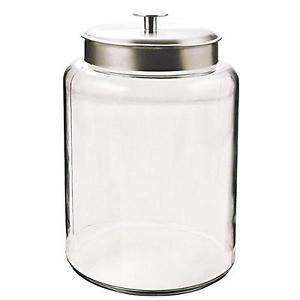 I chose them anyway and opted for the large 2-gallon size.  I also purchased some gold spray paint.
Let me be clear about one thing though….
ALL GOLD SPRAY PAINTS ARE NOT CREATED EQUAL!!
Don't just pick any one and go with it.  Trust me!  When we lived back in Dallas and I spray-painted my barstools gold, I went through several colors.  They were too brassy or too green and muted or dried with bubbles.  There are only 2 gold spray paints that I love and use and they are THIS ONE and THIS ONE. Both Rust-oleum brands.
Make sure you spray the lids, one side at a time, turning them around and getting under the knob.  You'll want to do a couple of coats.  Do NOT spray inside the lid!!!  You don't want that smell in the canister or the paint rubbing off on the glass.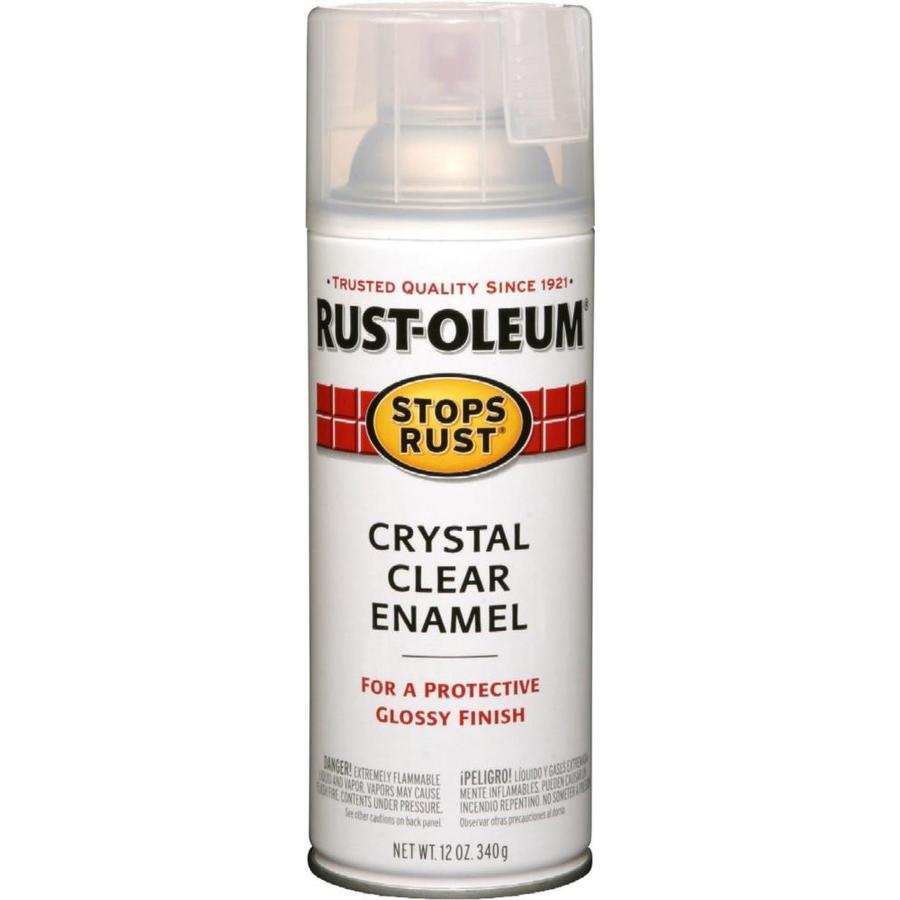 When they are completely dry, do a light coat of clear spray to protect the lids.  Let them dry overnight so that they completely harden.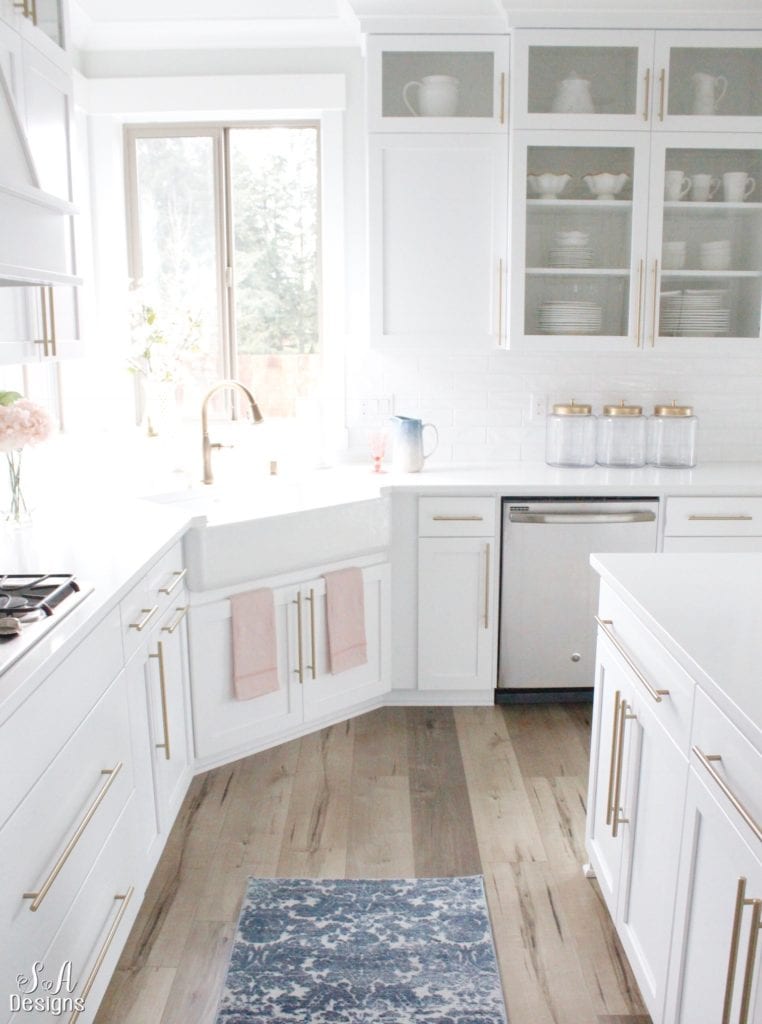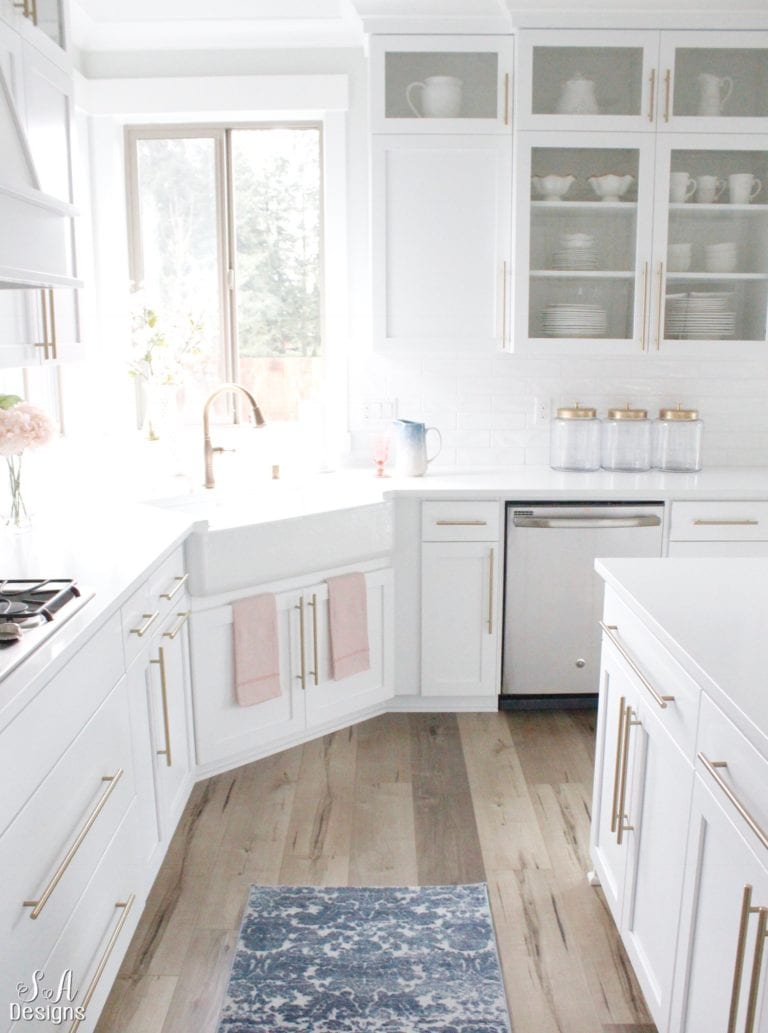 Don't they look great over there on the counter?!  Now let's fill them!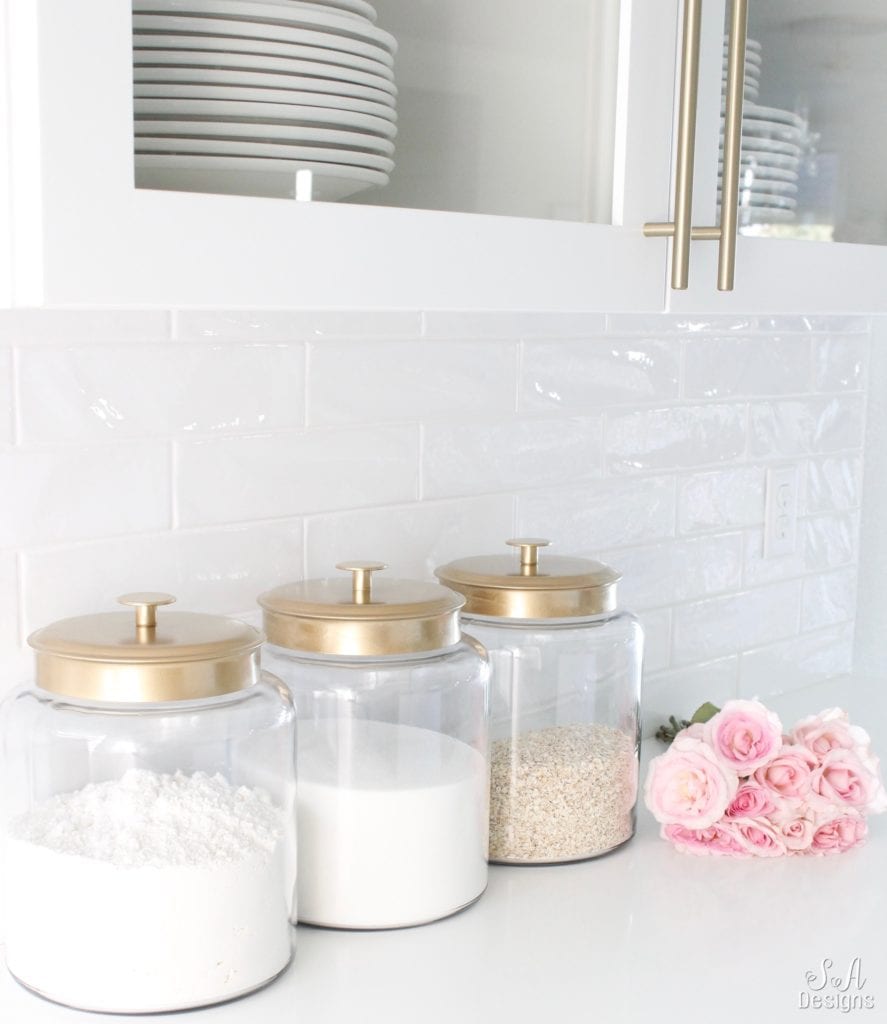 I filled them with things we use most of….flour, sugar, and oats.  Plus, they're all neutral.  I wouldn't want to fill them with anything dark in color or super bright.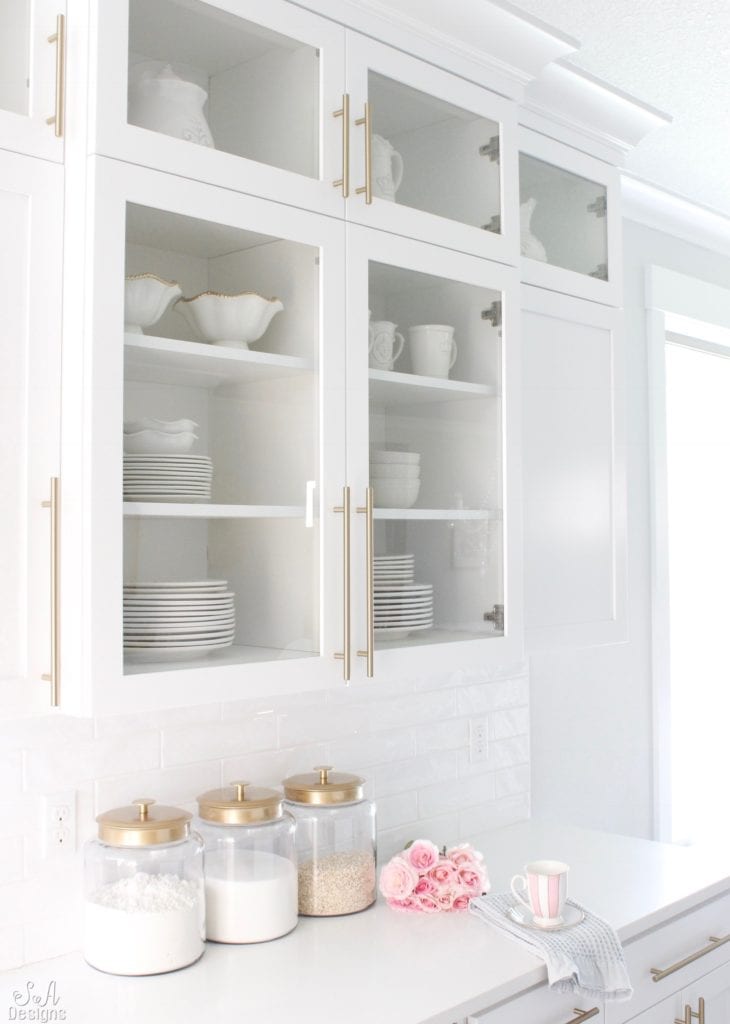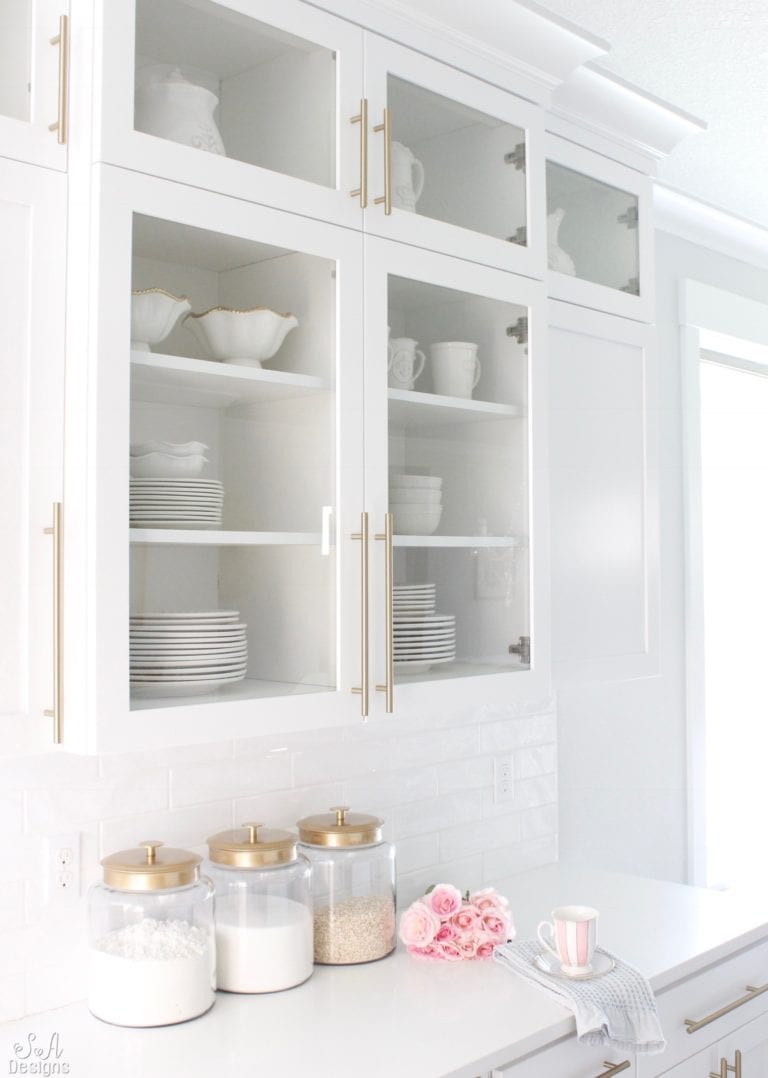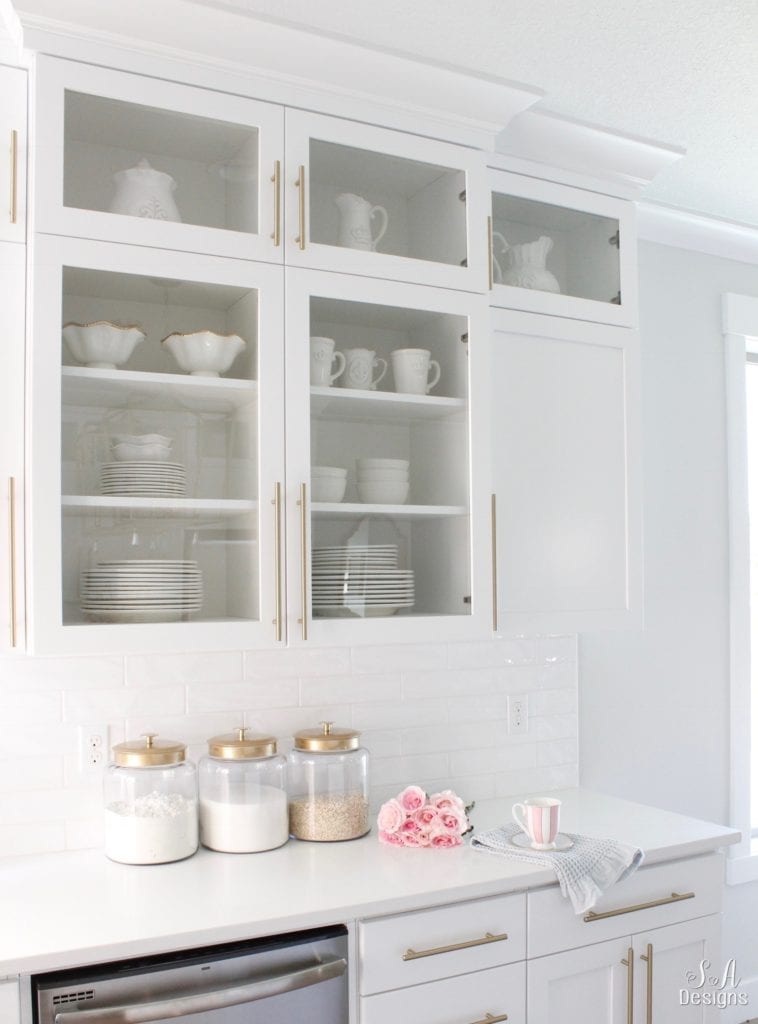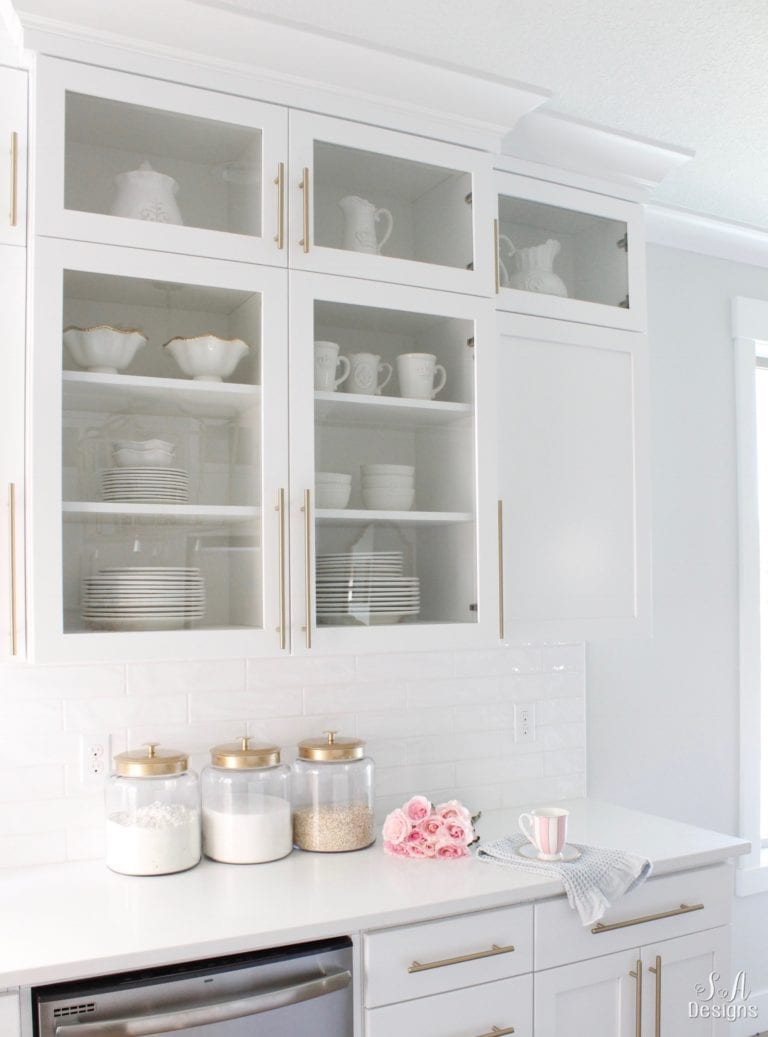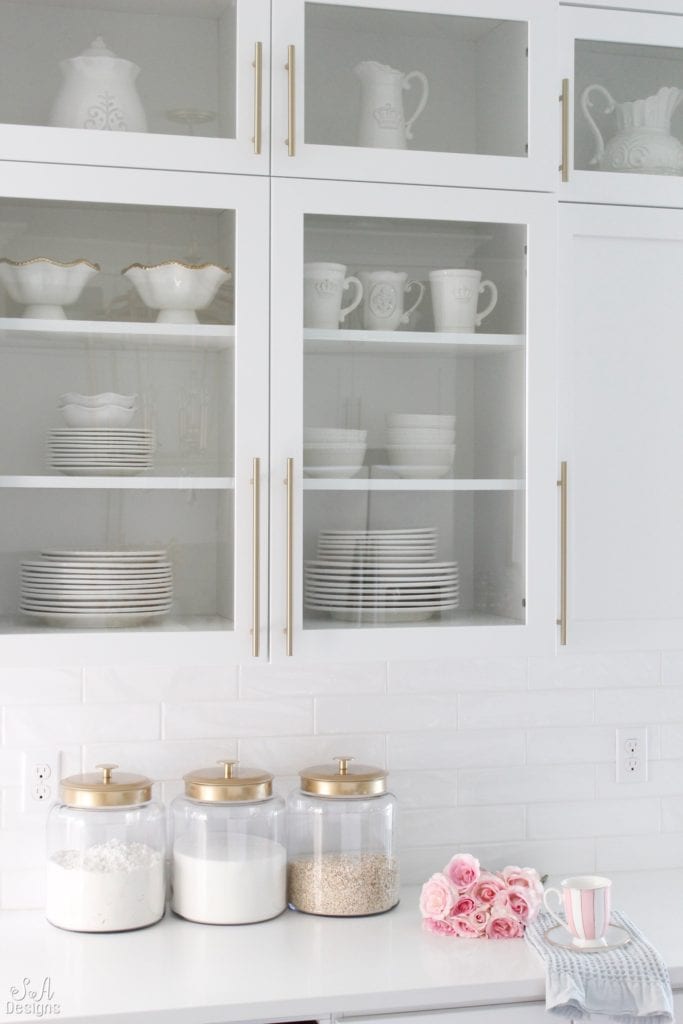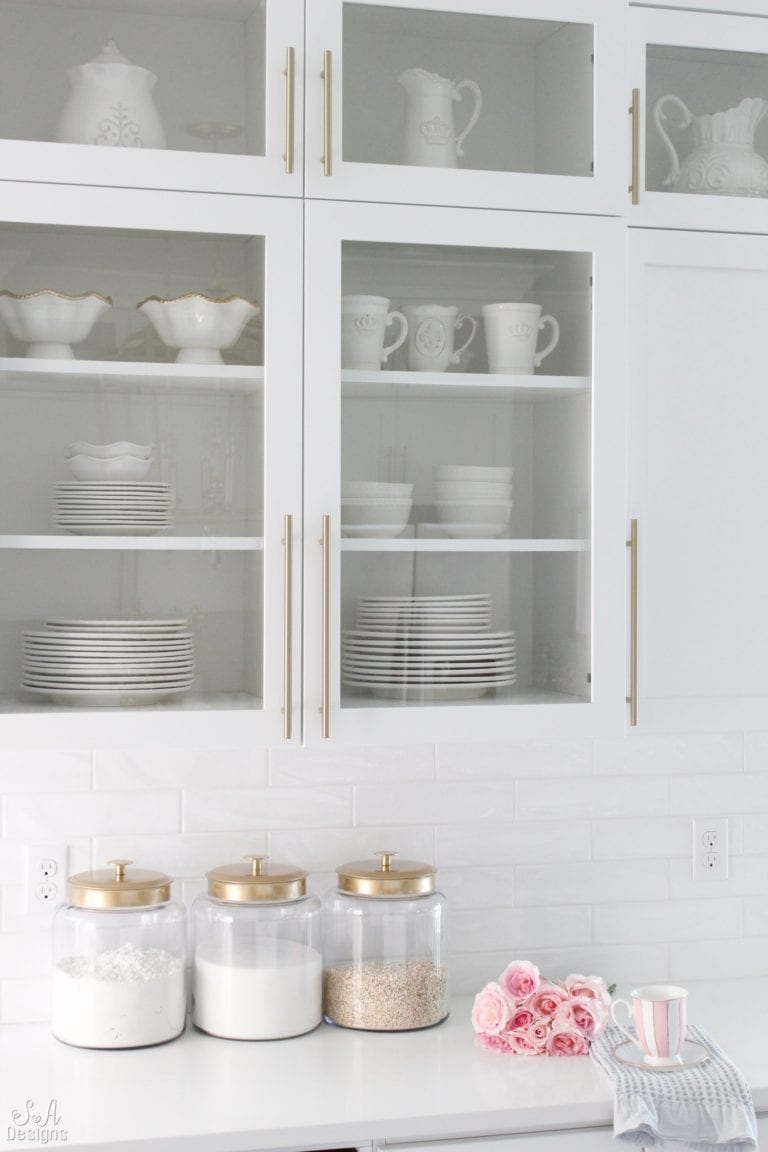 They are exactly what I wanted and what I was looking for, but couldn't find.  Sometimes you just have to improvise.


I would love it if you subscribed at the top of the page in order to receive my weekly emails of all my latest blog posts and hear about digital printables & freebies, as well as sales or new items in My Online Shoppe.  You can also follow me on Instagram, Pinterest, and Facebook to see what I'm up to in creating a home and lifestyle of inspiration!
xoxo,

SaveSave
SaveSave
SaveSave
SaveSave