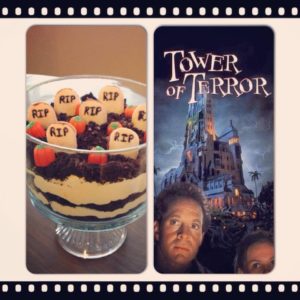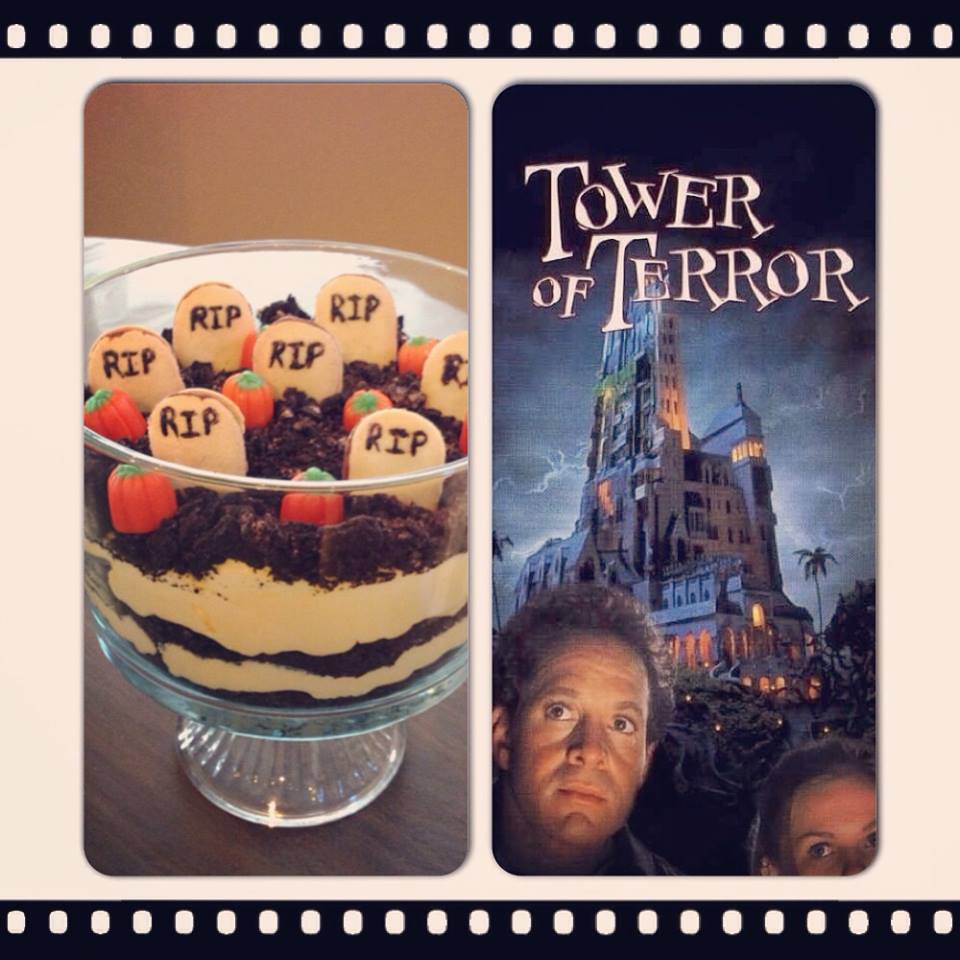 Our 6th "Countdown to Halloween: Frightfully Fun Family Movie Night" presents Disney's "Tower of Terror". The kids watched this with our friends that we are going to Disneyland with next week and getting the story behind our favorite ride that we will be going on over and over . Since we are talking about dead people (mwahaha), I made a Graveyard Pudding and it is to-die for 😉
Graveyard Pudding Recipe:
1 (14 ounce) bag Oreo cookies
2 (3 1/2 ounce) packages French vanilla instant pudding
3 cups milk
1 cup powdered sugar
1 (8 ounce) package cream cheese
1/4 cup butter
1 (12 ounce) container Cool Whip
Break up cookies, put 1/2 on bottom of preferred dish and save other 1/2 for topping.  Mix pudding and milk together, set aside.  Mix sugar, cream cheese and butter.  Add sugar mixture to pudding; fold in cool whip.  Pour onto cookies, top with remaining cookies.  I like to let it cool for atleast a half hour if I have time. Let it all meld together and it tastes better cool.  Simply add Milano cookies and write "RIP" using Wilton Food Writer Pens or frosting gel. For decoration, add candy corn pumpkins.