Pink peonies!  They are my absolute favorite.  Really, I love all colors of peonies but that light pink or blush color is what I swoon over.  The only thing I don't like about them is how quickly they come and go every year.  They are only in season for a few weeks, it seems.  I recently discovered a way to have peonies in my home all year long and I'm so excited to share them with you.
I was scrolling on Instagram a few weeks ago and came across the feed of Afloral and saw that they had real-touch peonies.  These are faux, of course, but they looked so real and were so gorgeous.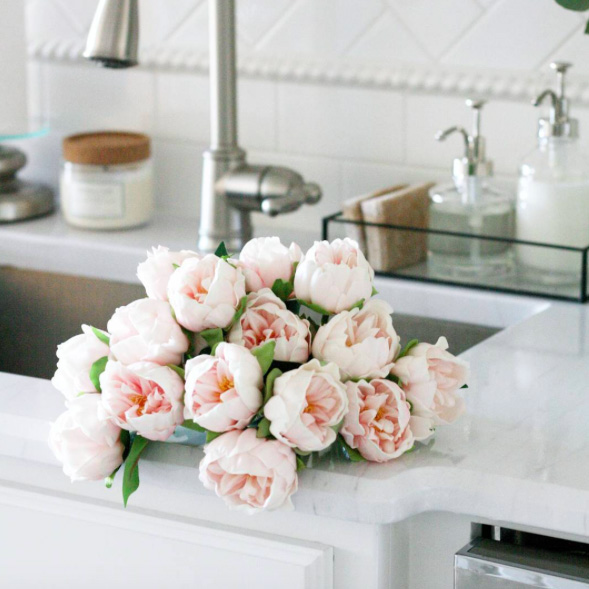 On their Instagram account that day, they had shared this picture of Rachel Elizabeth who had purchased them and put them against the side of her sink.  (Rachel is so ridiculously creative and such a treat to follow.  I love her blog.) Don't they look so real?!
I knew I had to have them and contacted Afloral right away to order several of the Real Touch Mini Pink Peony Bundles and add them to my home for the spring.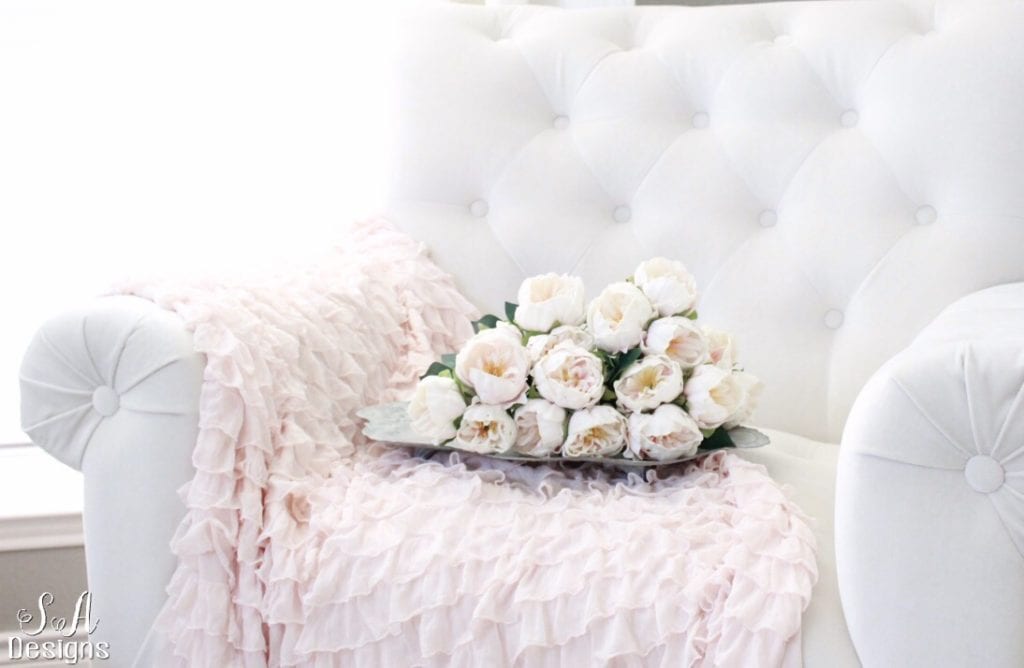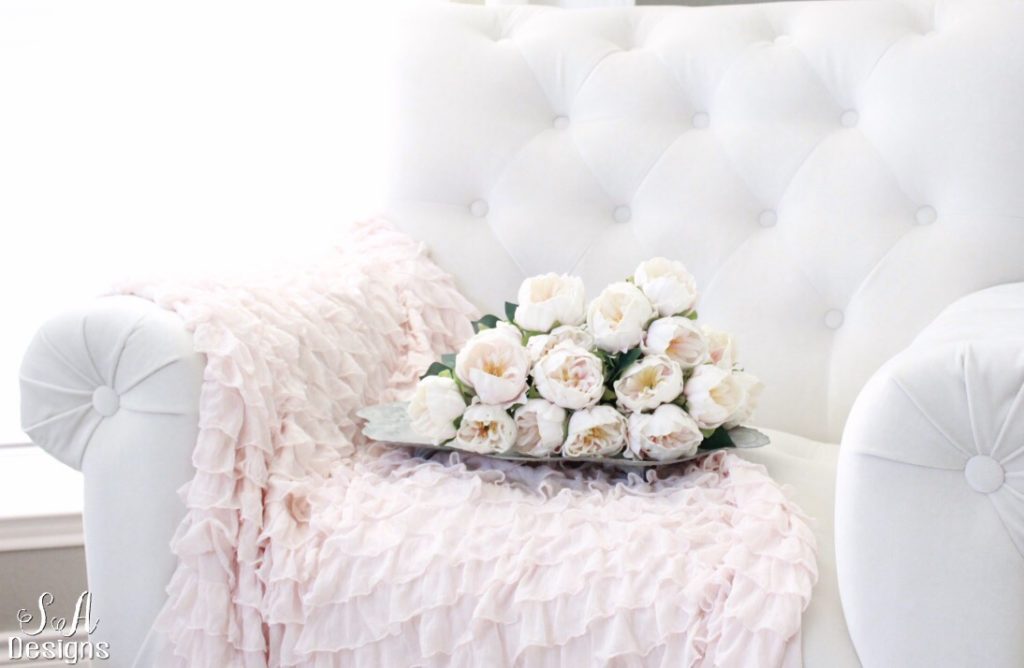 I also added them to this tray for a lovely display.  Ruffle throw blanket comes in 4 different colors and can be found HERE in my online shoppe.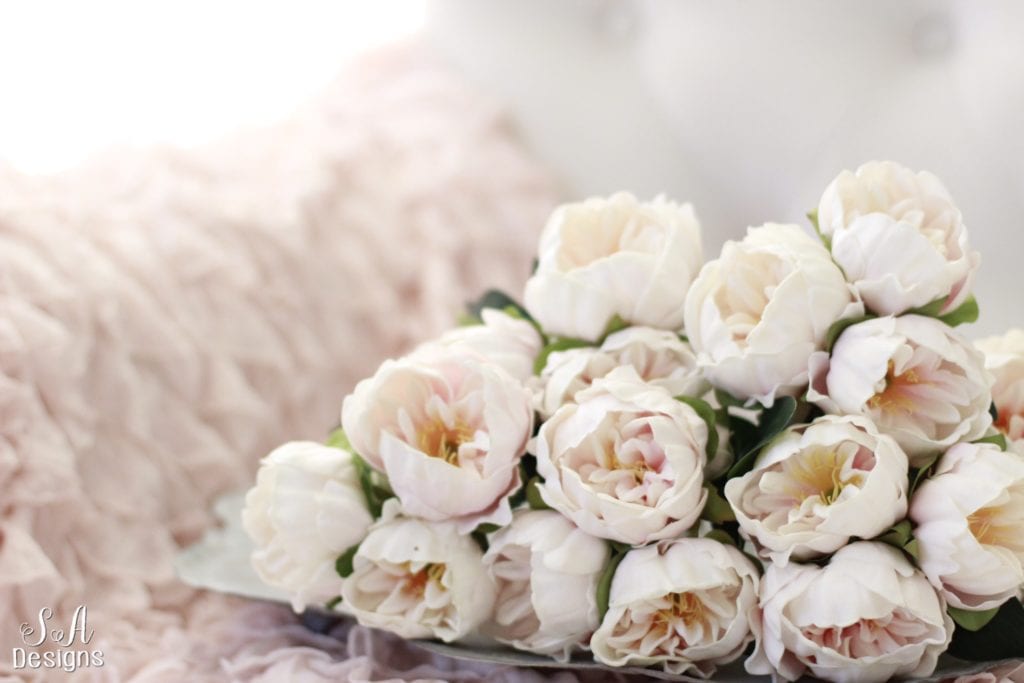 They feel real and look real.  And instead of having them for just a few weeks, I get to have pink peonies all year long.  I'm so excited!
I'm including some lovely trays and vases for you to shop from below.  I hope you'll get these lovely faux peonies from Afloral and love them as much as I do.  Let me know what you think!
(affiliate links used but all opinions are my own)


I'm so glad you stopped by! Make sure to drop by on Monday to see my Spring Tour and how I styled these lovely peonies.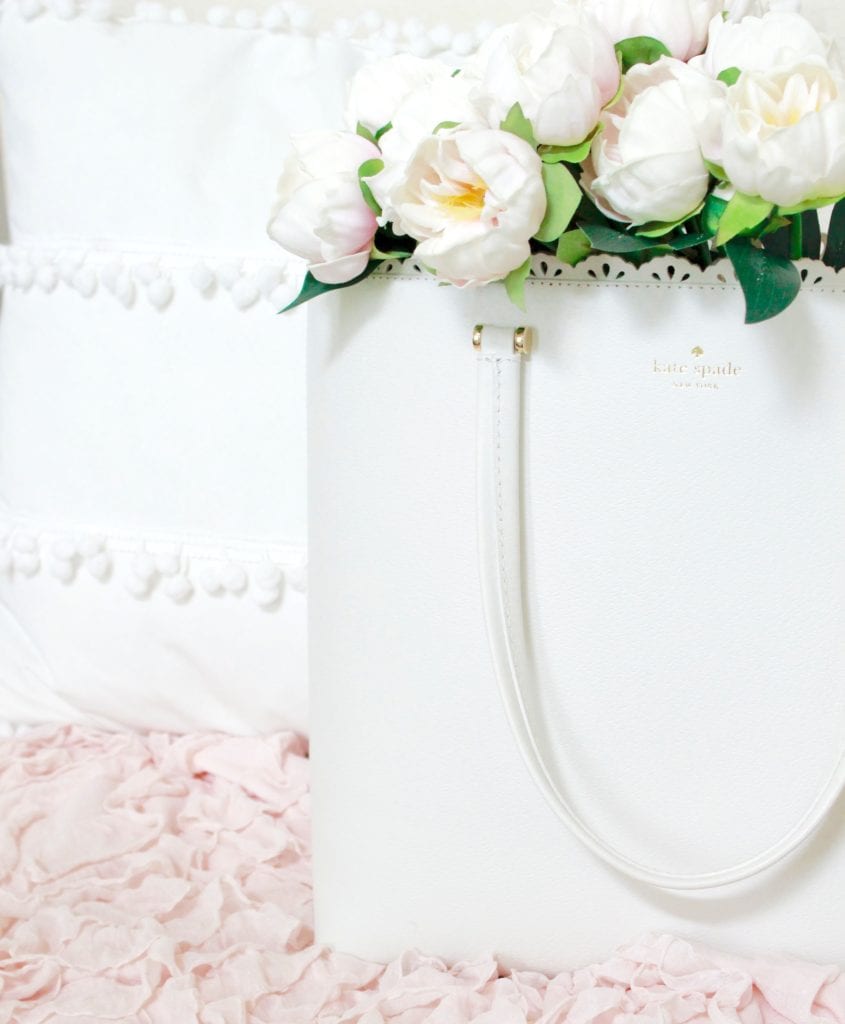 I would love it if you subscribed at the top of the page in order to receive my weekly emails of all my latest posts.  You can also follow me on Instagram, Pinterest, and Facebook to see what I'm up to in creating a home and lifestyle of inspiration!  See you soon!
xoxo,