Lemons are so lovely, aren't they?!  On a table, on a print, in a recipe…I just adore them.  I decided to set a lovely little lemon tablescape for my little family of four while it's still summer.  This can very well take you into the fall and even be used at spring!
This post contains affiliate links for your shopping convenience. Click here to read my
full disclosure policy and here for my privacy & cookies policy.  All opinions are my own.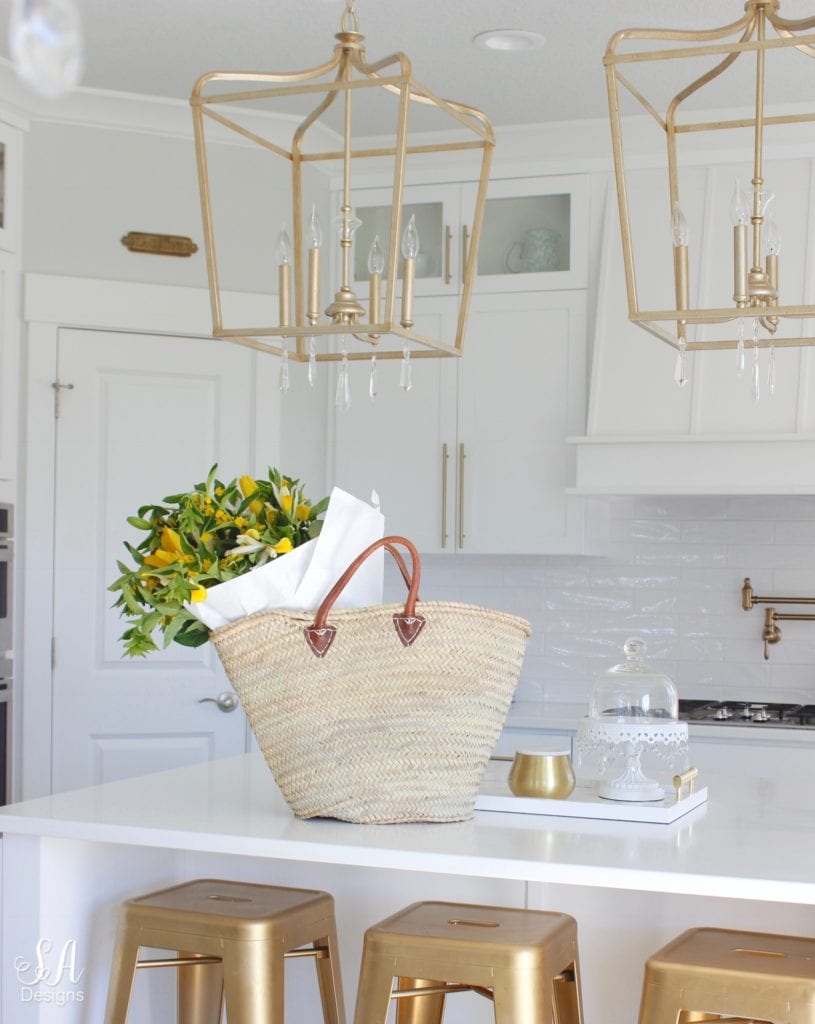 It all started with our usual Saturday trip to the local Farmers Market when I found this gorgeous flower farmer and these bright yellow blooms.  I hand picked a few different stems and asked them to put a bouquet together instead of pink roses or peonies or something I would usual buy.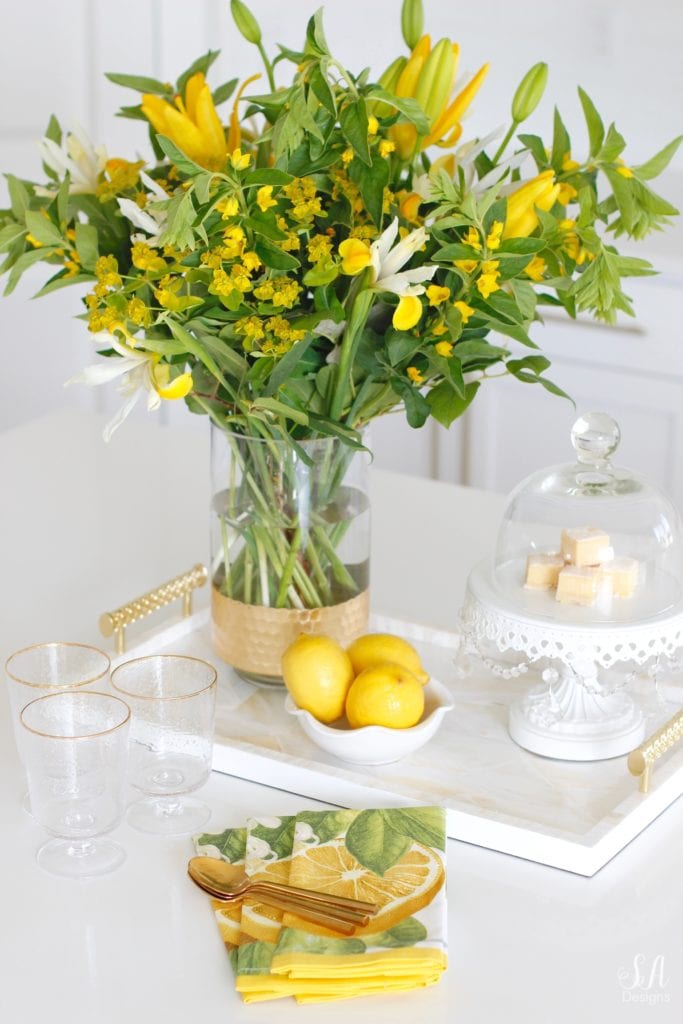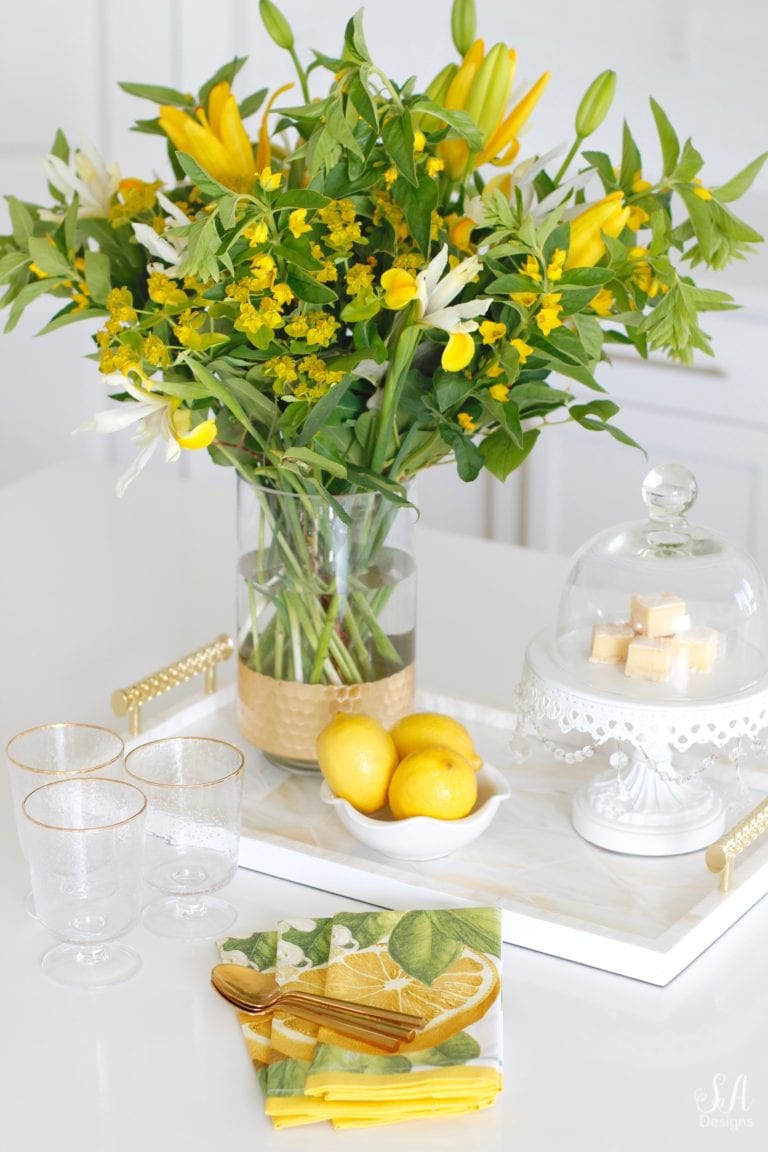 I also picked up some lemons for my lemon curd parfait recipe and my homemade pink lemonade recipe and set most of them aside.  I sliced up a few for garnish and drinks.  I also pulled out the lemon napkins I bought earlier this spring that I used to serve my luscious lemon curd parfaits but I also wanted to use them for this tablescape.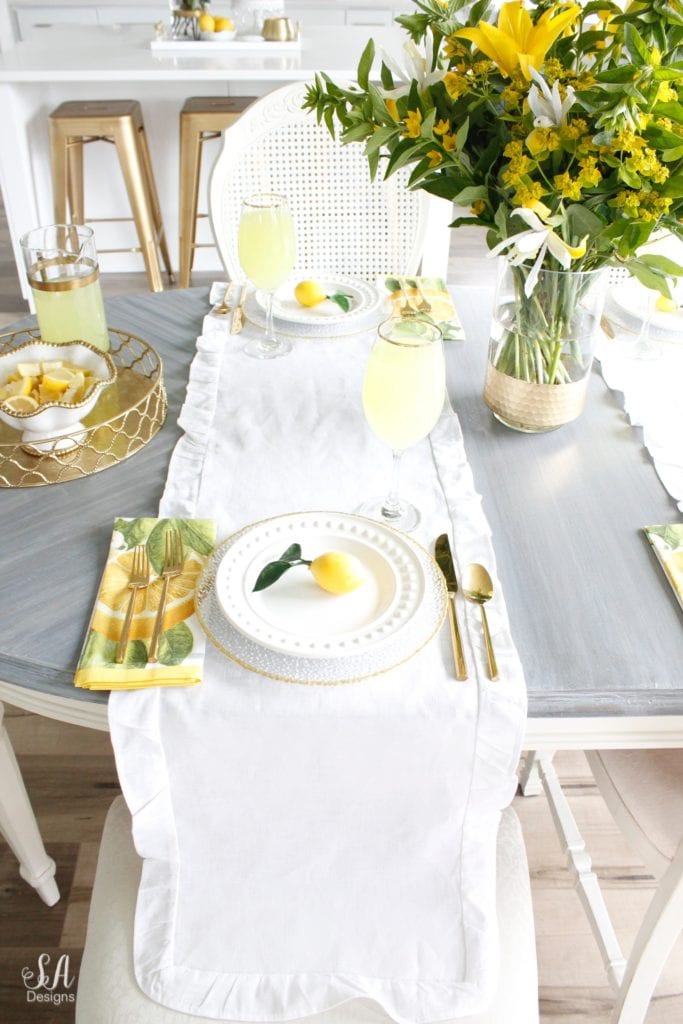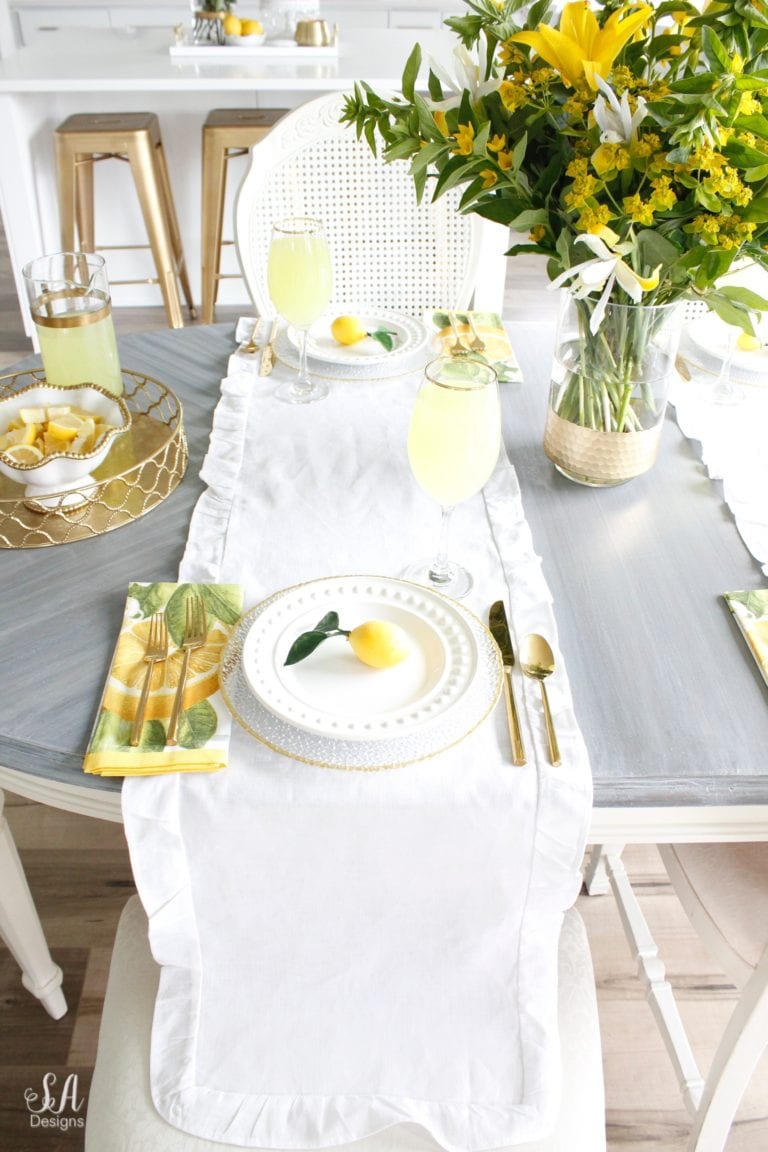 This was such a simple tablescape to throw together and you can do it too!  You can pull out a white tablecloth if you'd like.  I pulled out these darling ruffle table runners that I already had and placed them across the table as shown.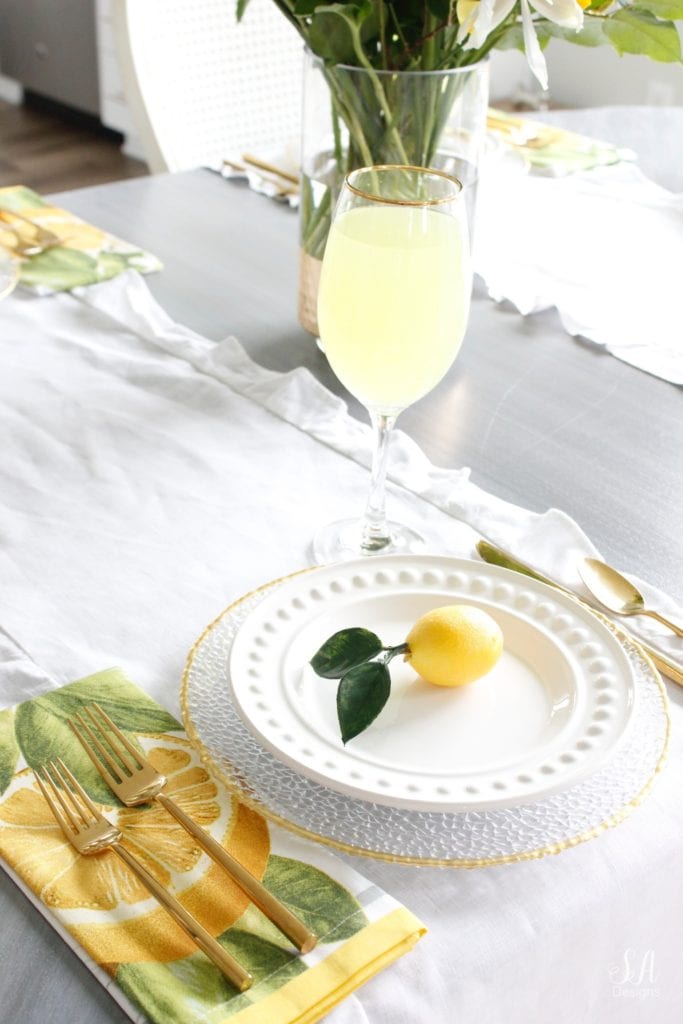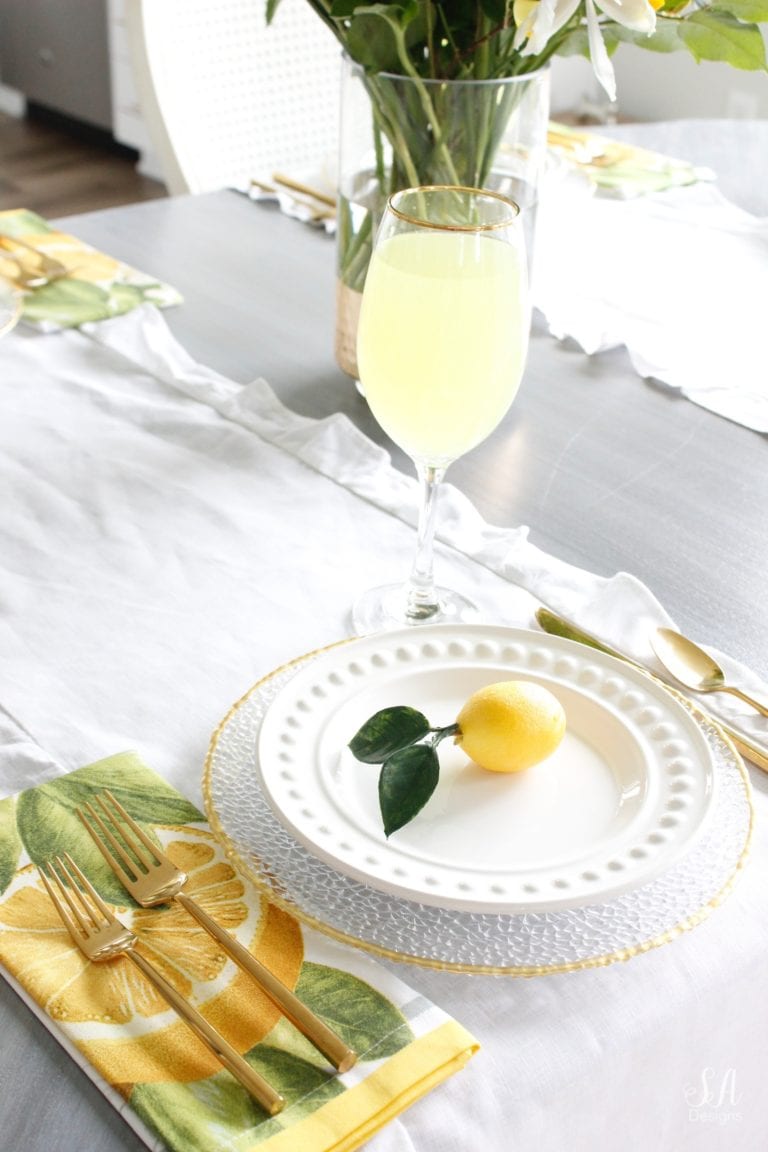 I used these cute little faux lemons from a lemon stem I bought and also used for my pink lemonade outdoor tablescape for some girlfriends.  I loved getting more use out of them. They can also be put in a small bowl or apothecary jar for decor.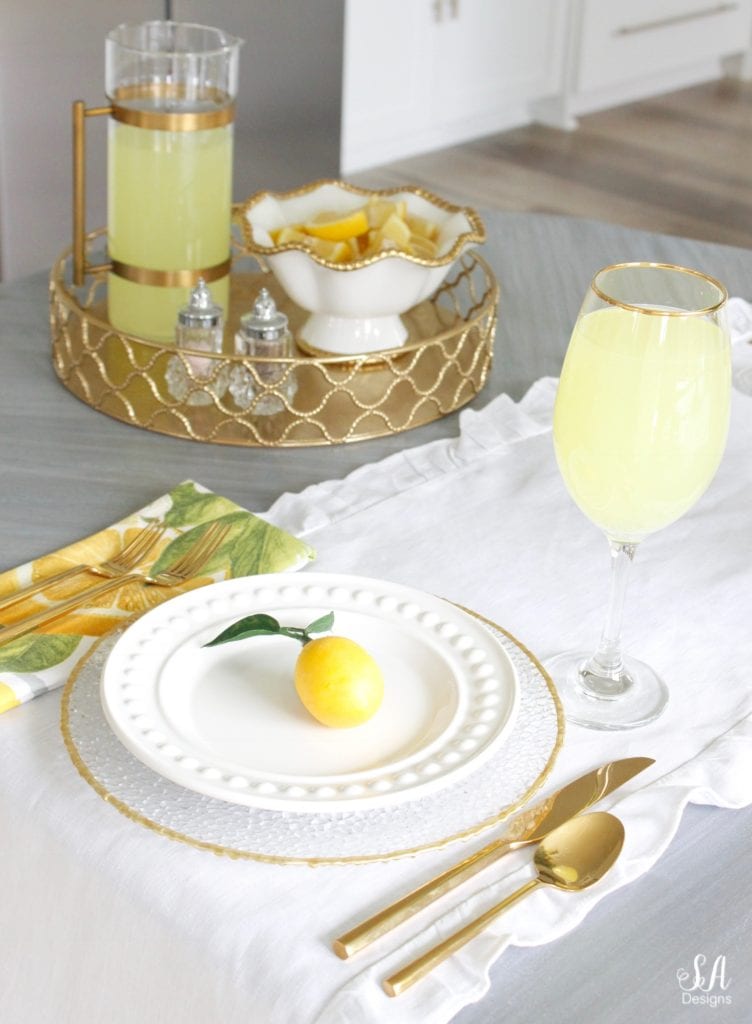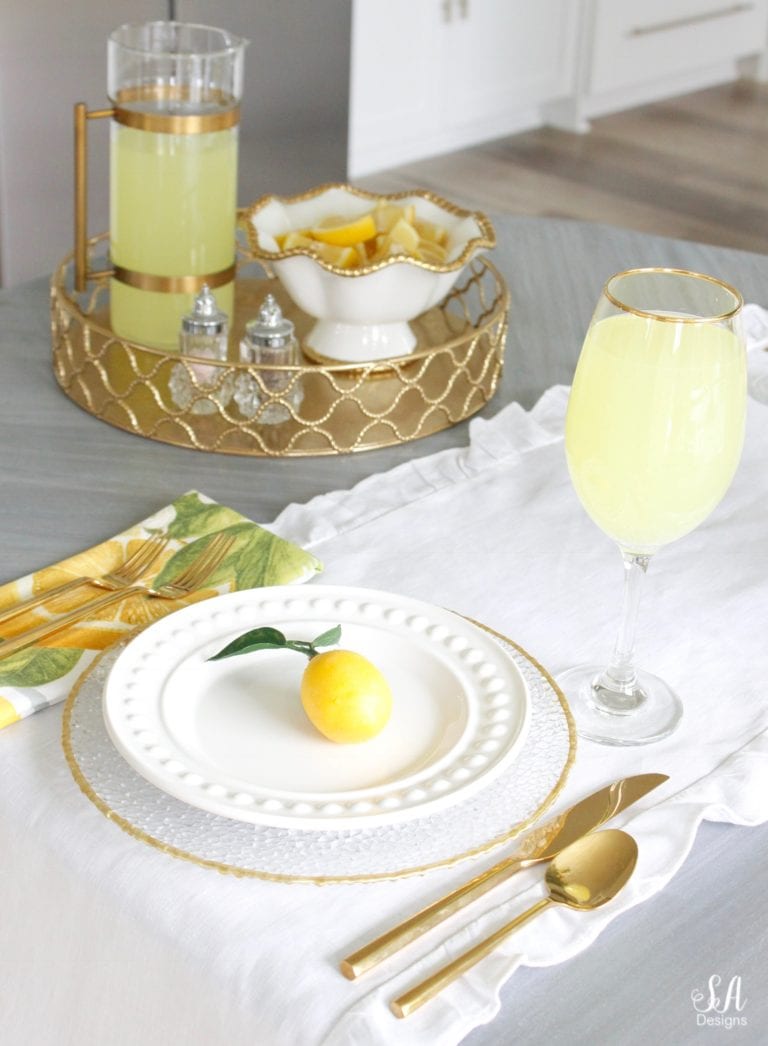 I already had these lovely chargers, gold flatware, goblets.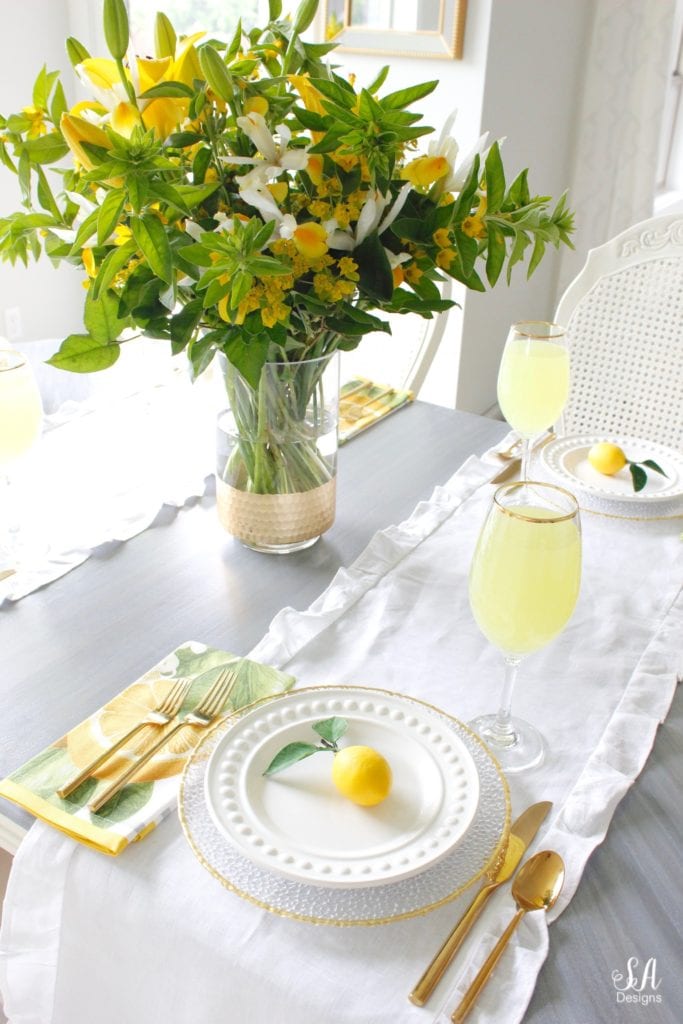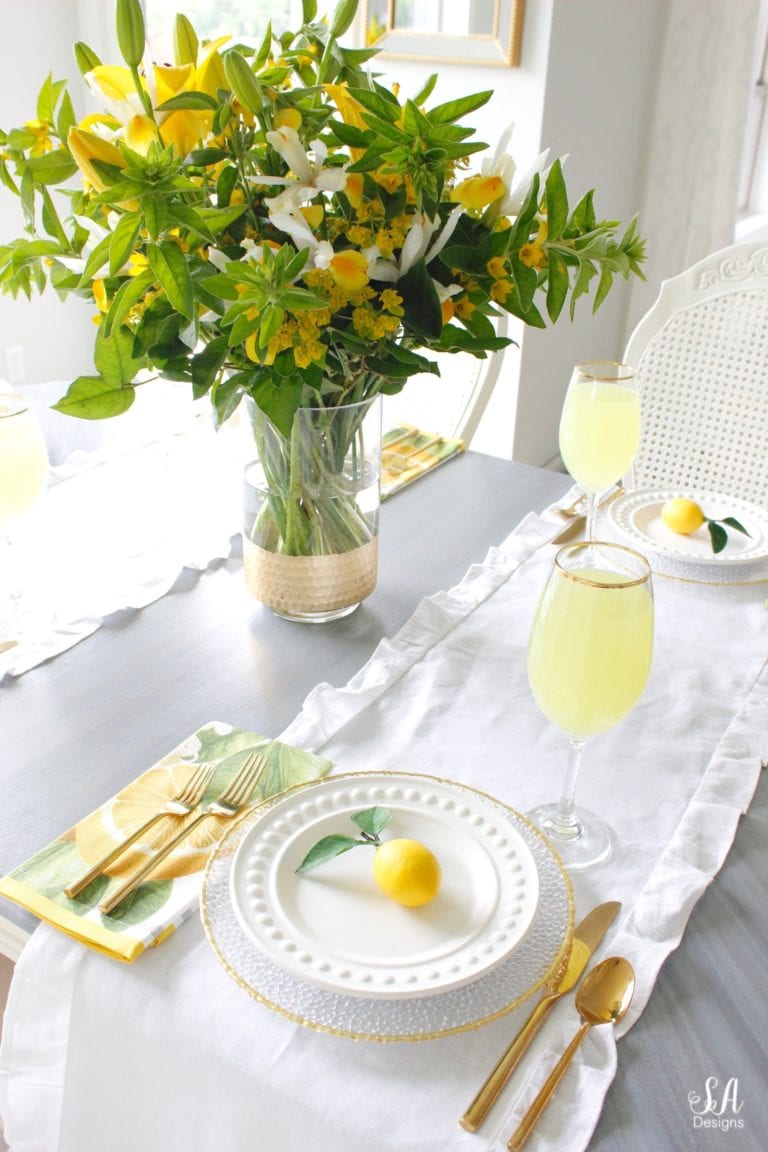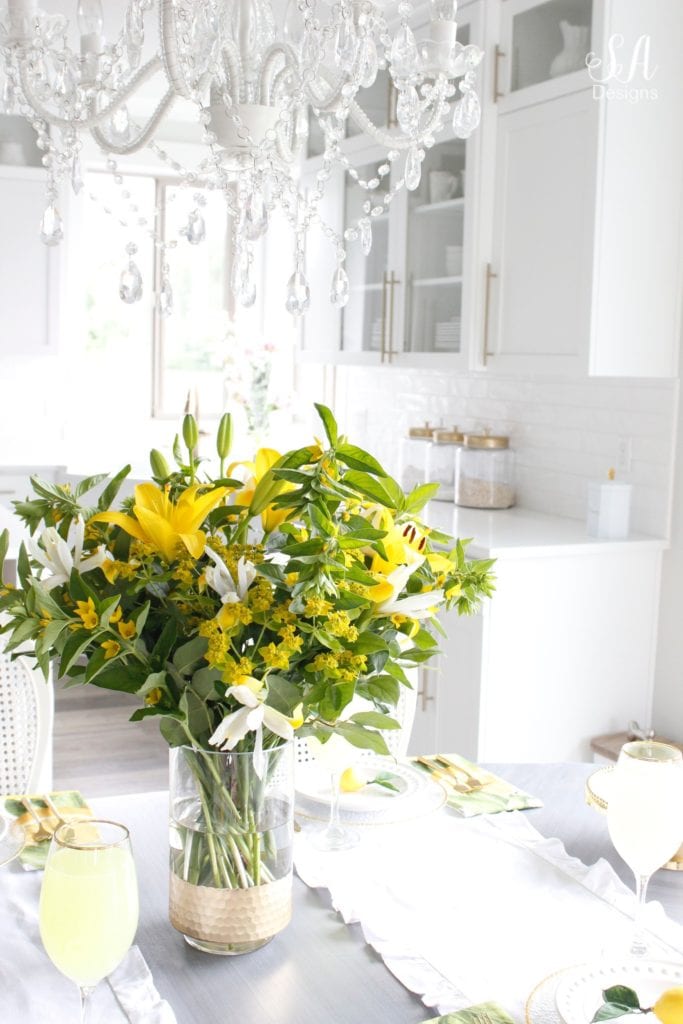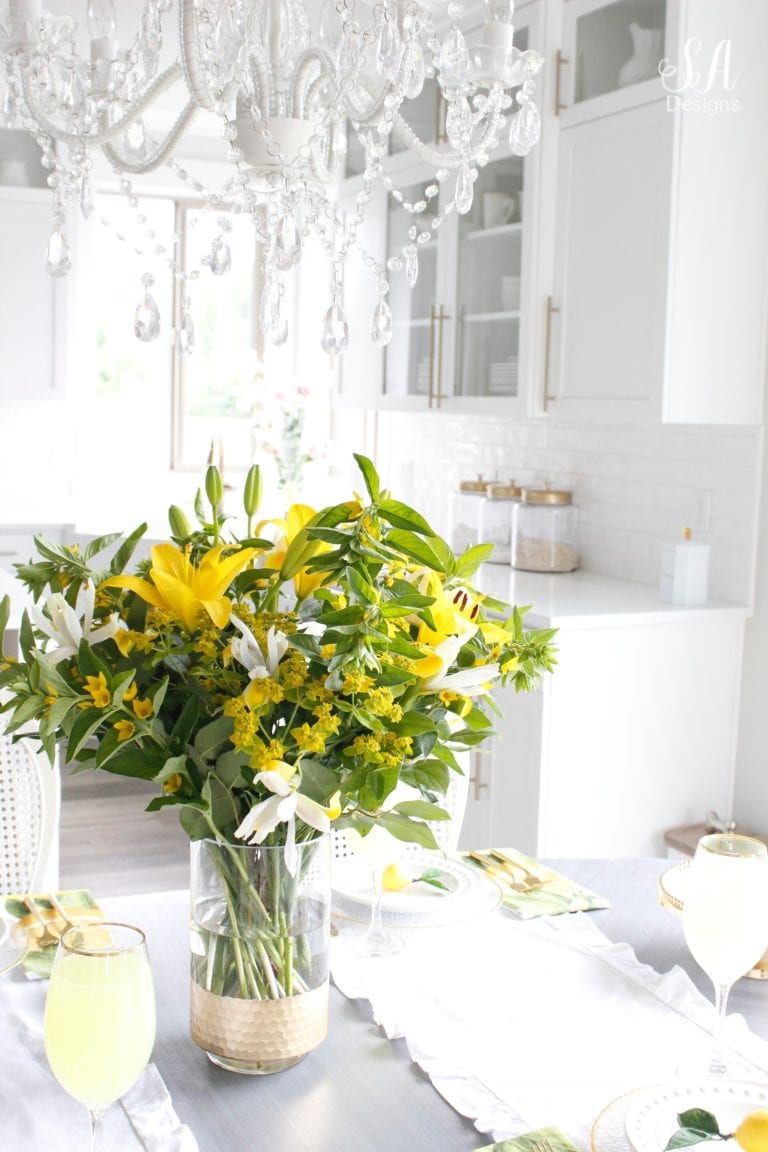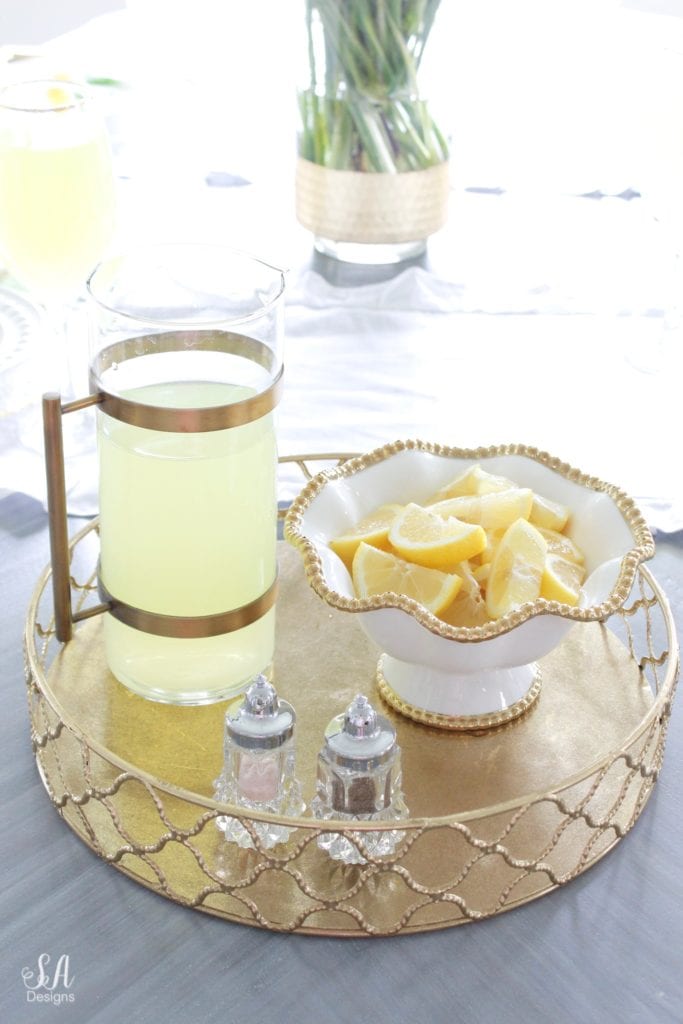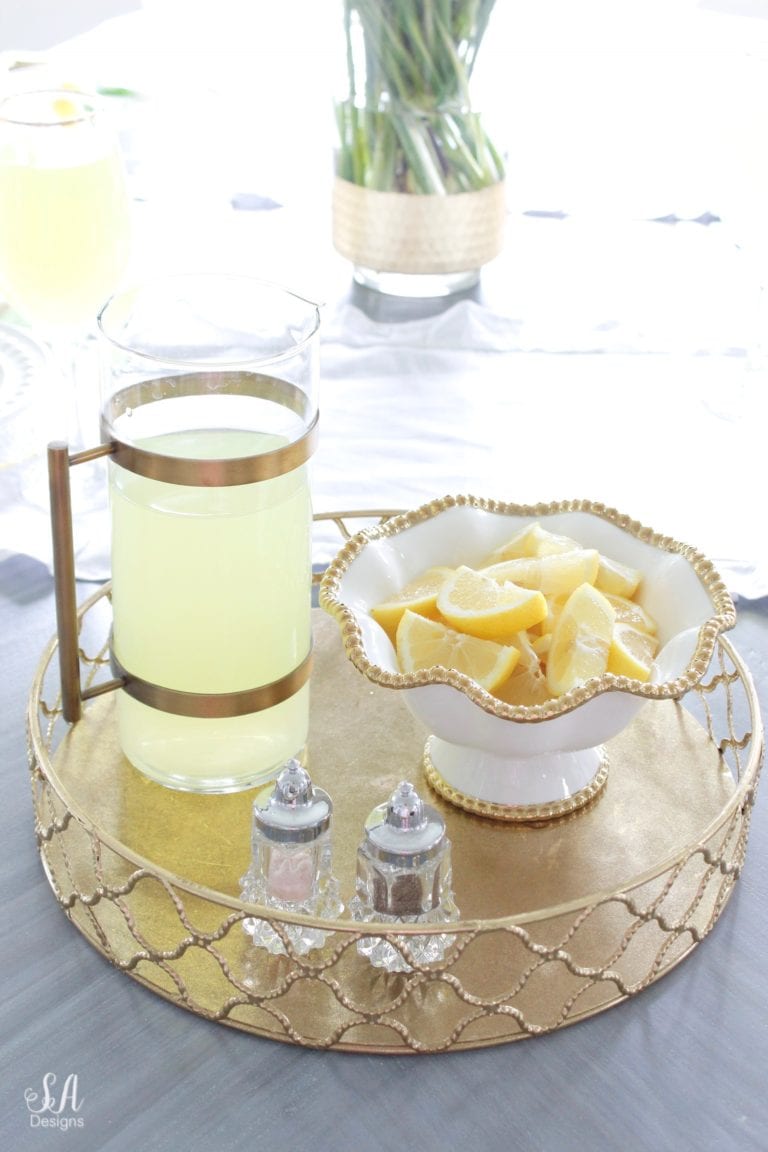 The lovely flowers and adorable lemons and napkins really stole the show but everything was so simple.  I made some lemonade and sliced the lemons for additional flavor or garnish.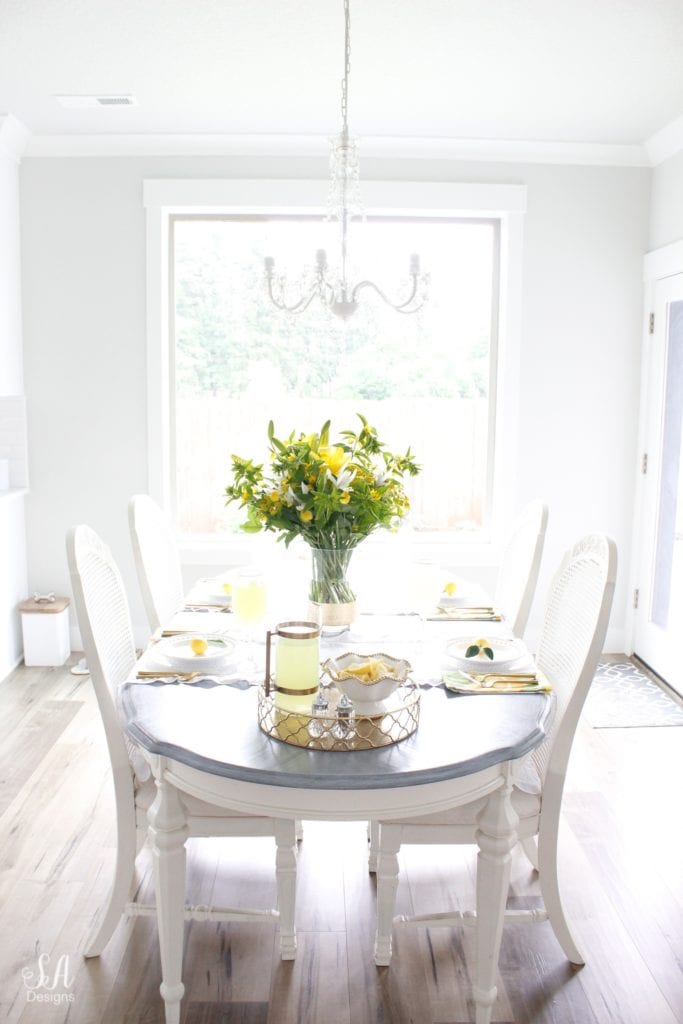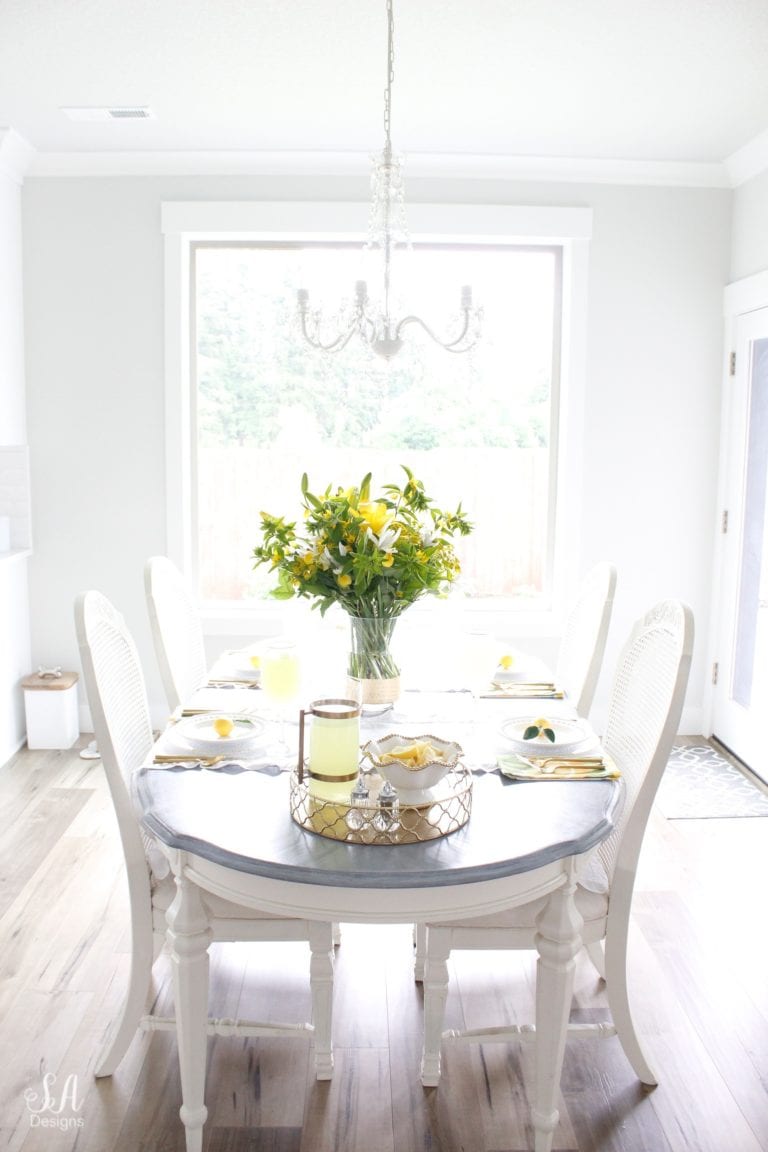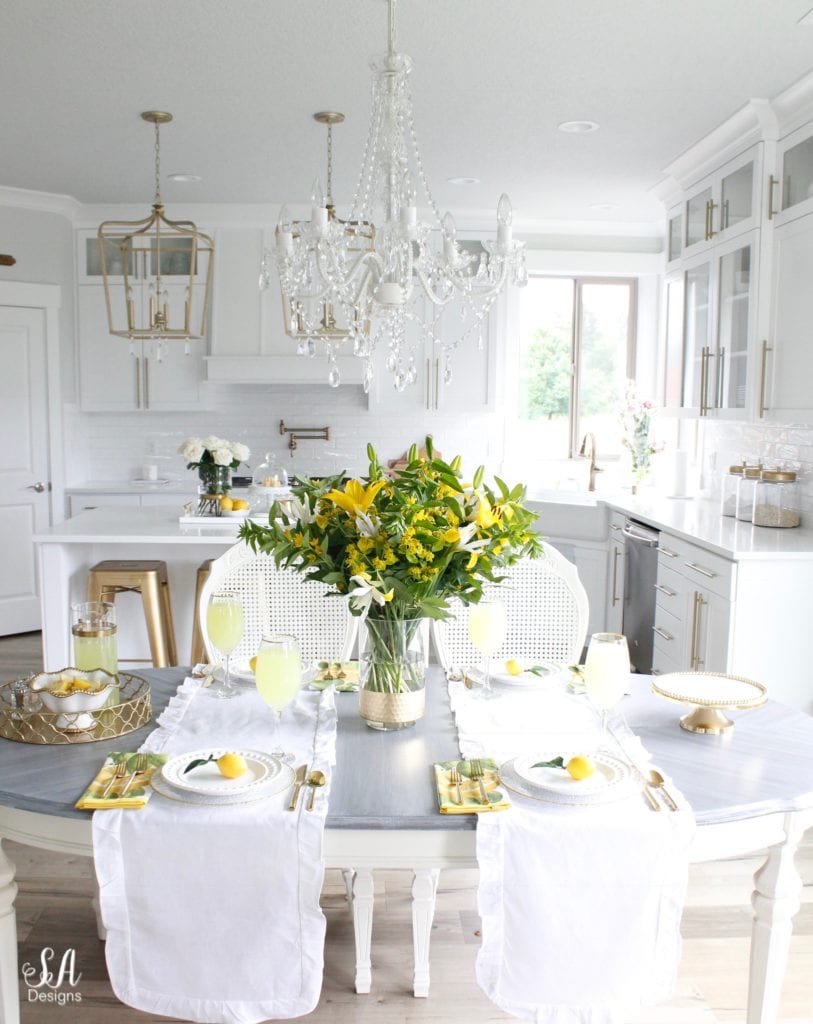 With all of the beautiful sunlight coming in from our windows, it just made such a lovely and cheerful tablescape that took no time at all to put together!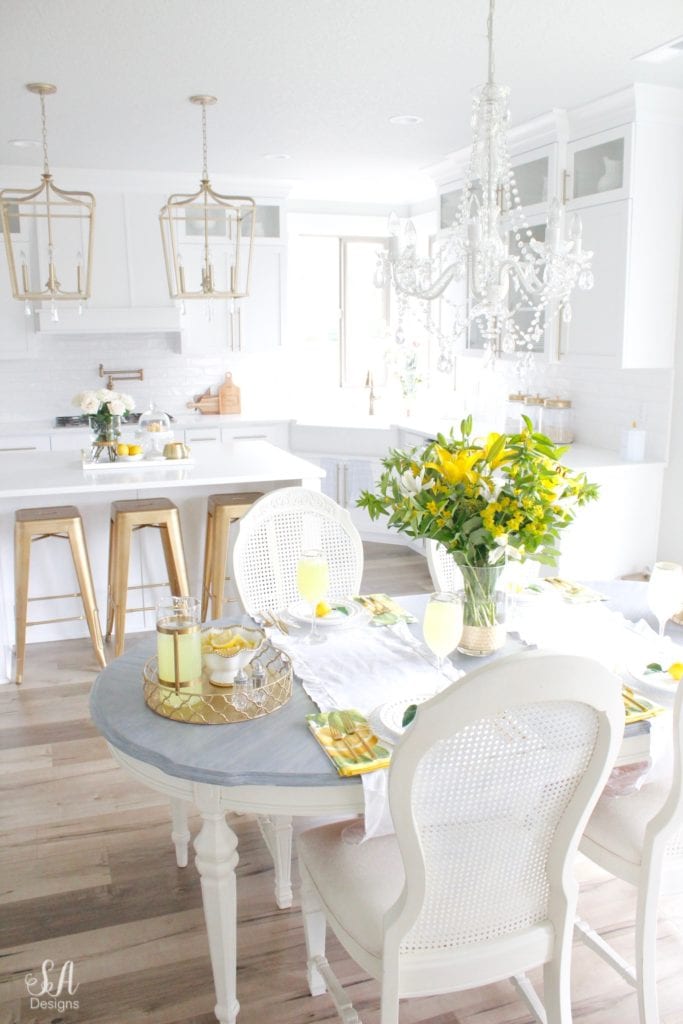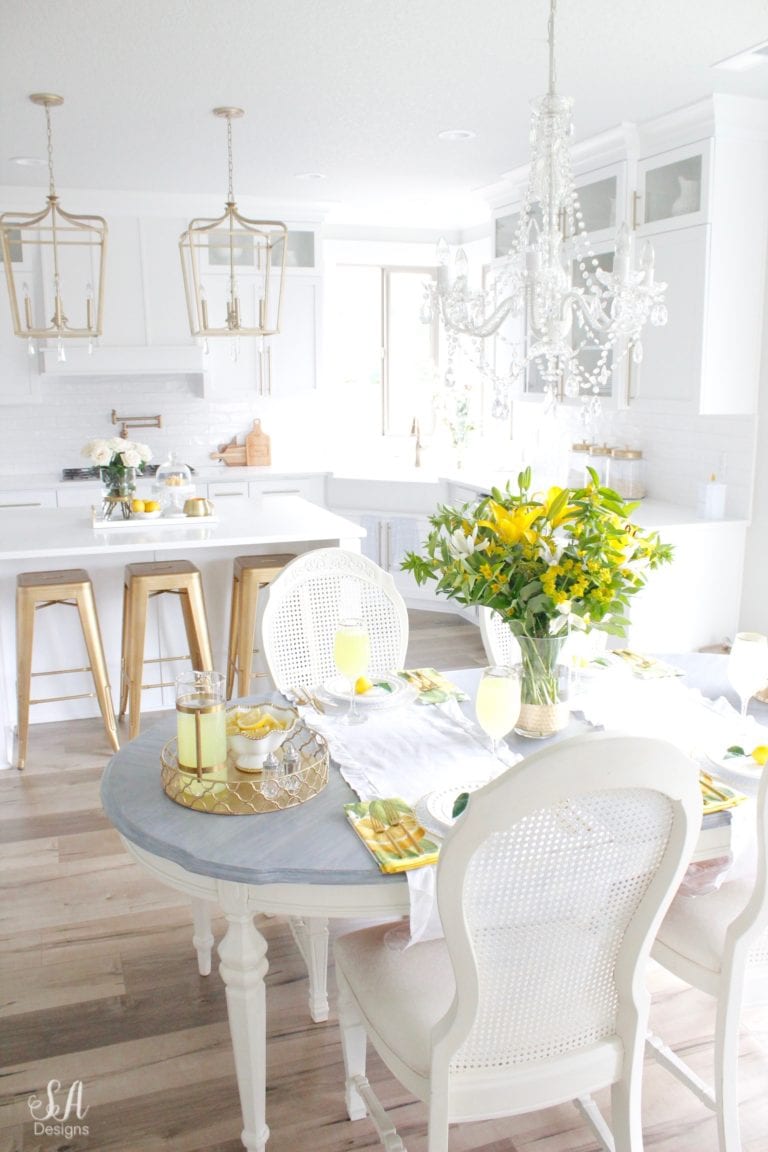 You know I'm a pink girl and always have some pink in my kitchen but this yellow has been such a beautiful way to change things up and has brought such a smile to my face!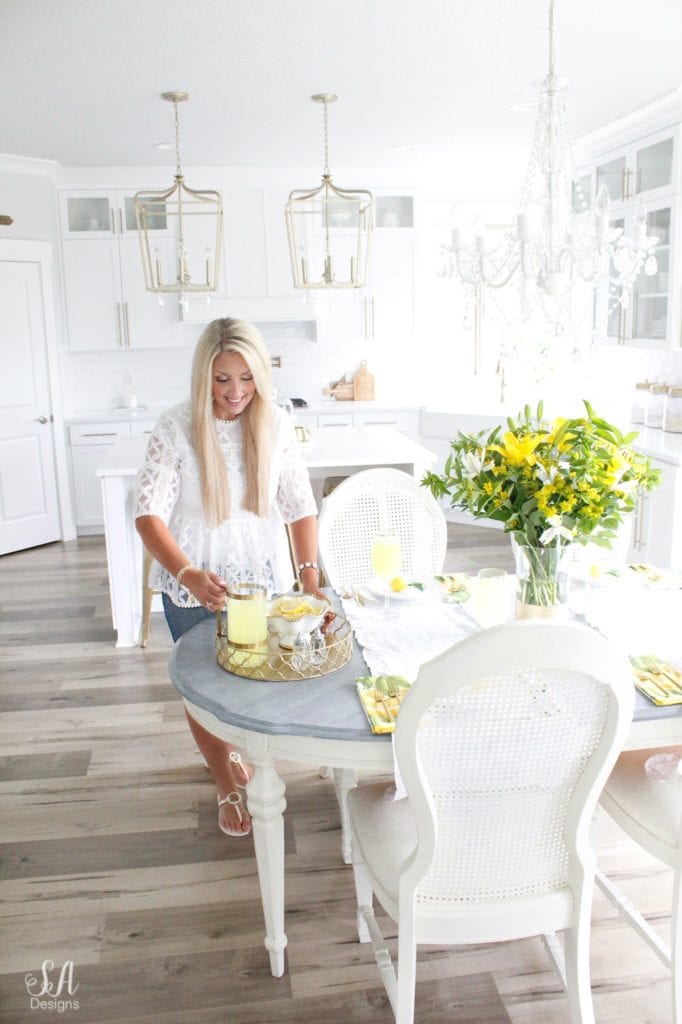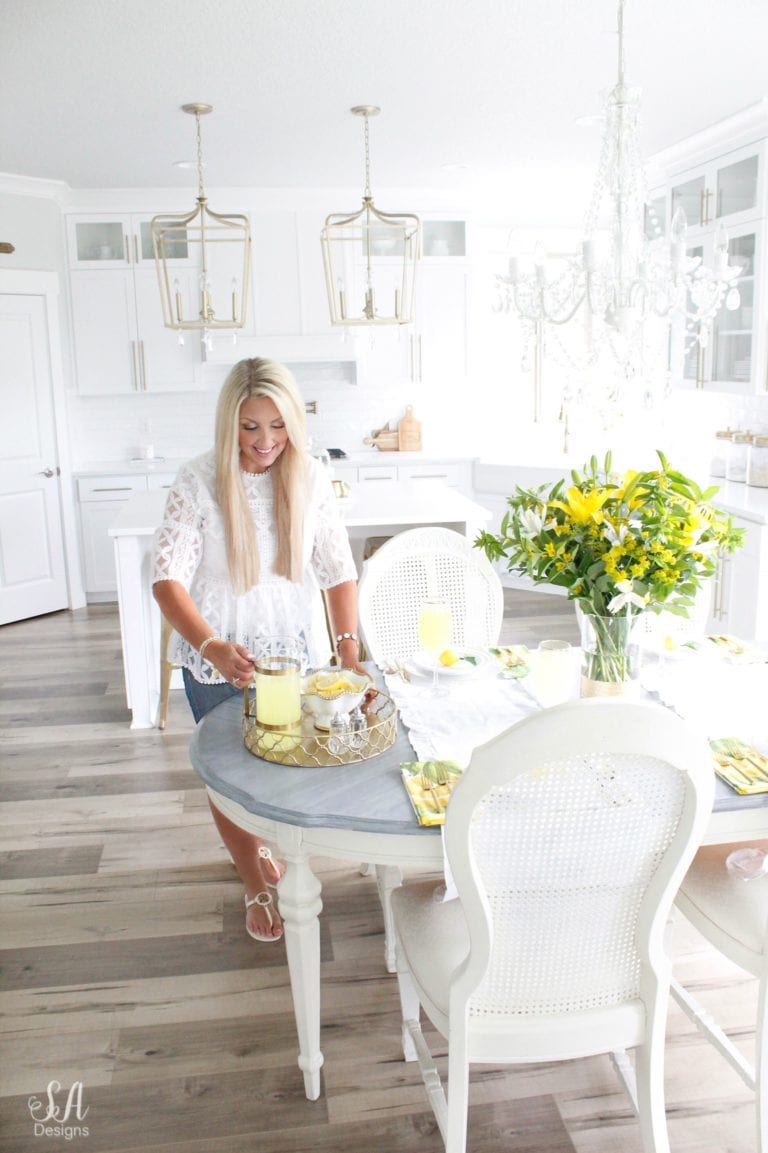 I wish you could all sit down at this lovely table and visit with me!  But since you can't, please know that you can create the same or similar tablescape with almost no effort at all.  Try to use what you have but you can always buy cute accents and charming little lemon napkins to add a touch lemon.
Click on arrows to scroll right and left and shop these affiliate links.
For more info and sources on my kitchen, paint colors, and flooring…..click HERE.





Thanks so much for stopping by today!  I would love it if you subscribed at the top of the page in order to receive my weekly emails of all my latest blog posts and hear about digital printables & freebies, as well as sales or new items in My Online Shoppe.  You can also follow me on Instagram, Pinterest, and Facebook to see what I'm up to in creating a home and lifestyle of inspiration!
xoxo,