The coffee table….always a topic of conversation.  It's a piece noticed by all your guests and a major focal point of a room.  It might be your most-used piece, next to your sofa, in your living rooms.  You want them to be functional and durable but you want them to make a statement, right?  I finally found a perfect solution for a coffee table in my living room but now I'm searching for that perfect one to put in my family room. So here I am on the hunt and decided you would all probably LOVE to join me on the hunt as I look at the most popular coffee tables trending right now and where to find them.  Let's go!
Ok, here's one of my very favorites…
This Balustrade Salvaged Wood Coffee Table is an extremely popular coffee table from Restoration Hardware. My best friend bought this for her home and when I went to visit I had major heart eye as I walked in and saw it.  However, it starts at $1,825.  I'm not saying it's not worth it.  But it is a little a lot out of my price range for a coffee table.  Mostly because I change things in my home ALL the time.  If I knew I could love it for 10 years and keep it around, we might be having a different conversation.  Wayfair also sells the EXACT coffee table HERE at about same price but they offer free shipping on their Baluster coffee table and you can get it in less than a week.
I also found this Uttermost Stratford Coffee Table from Wayfair for only $899.00 and I think I'm in love.  Mostly with the price but it's gorgeous too!  Its chunky turned legs are a little bit different from the ones above but that price difference is fabulous!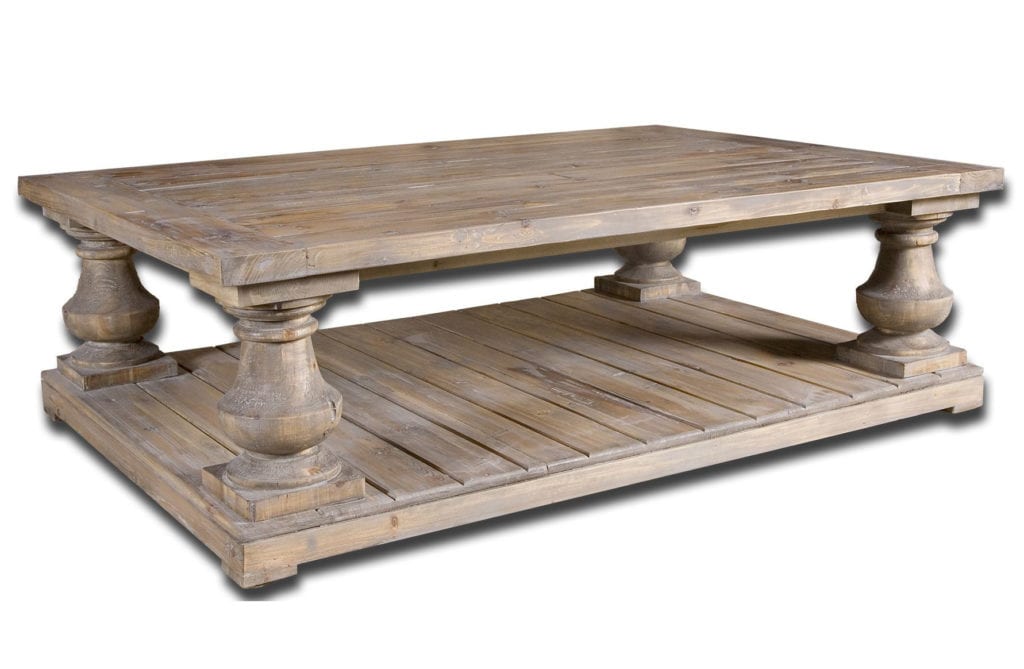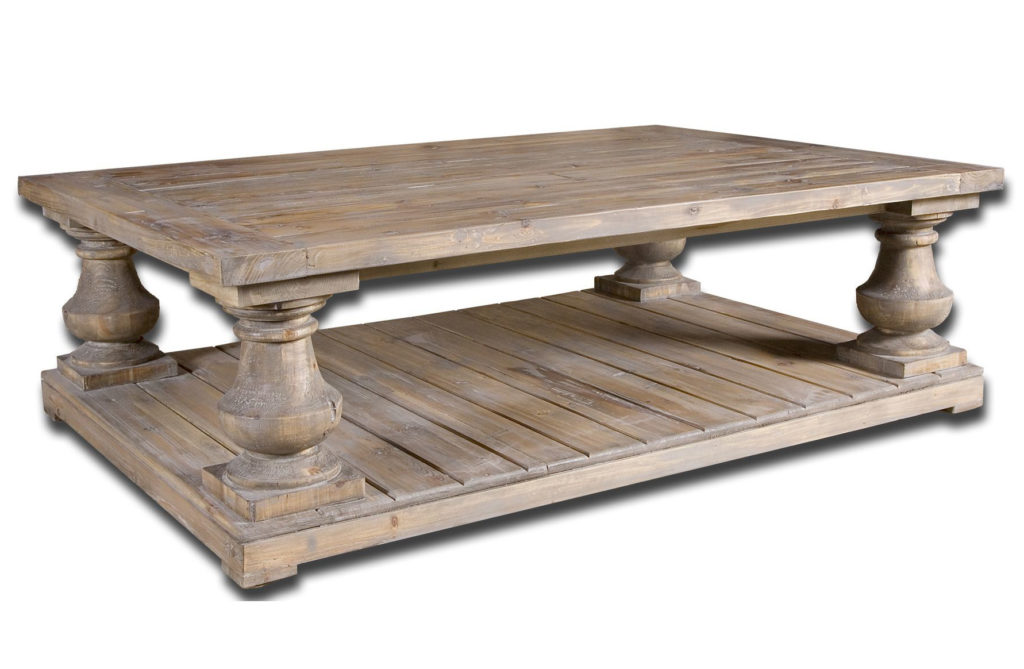 If you're looking for something a little more contemporary with strong lines but still want the wood element, this Coffee Table from Wayfair is a beautiful choice!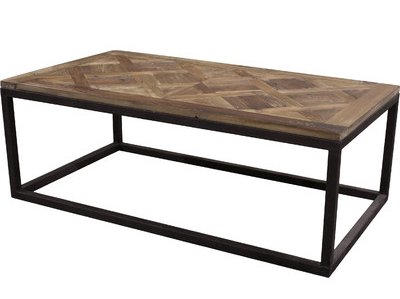 Here's another like it that I love and have seen in many rooms.  The Varick Gallery Lexington Coffee Table is also a very popular and extremely affordable choice.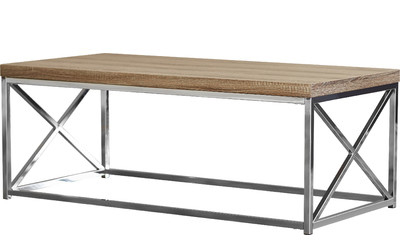 I'm really loving the trend of marble throughout the home right now.  I especially love it on a coffee table so this Isabelle Table by Donny Osmond is such a stunning option and I'm stunned at the low price.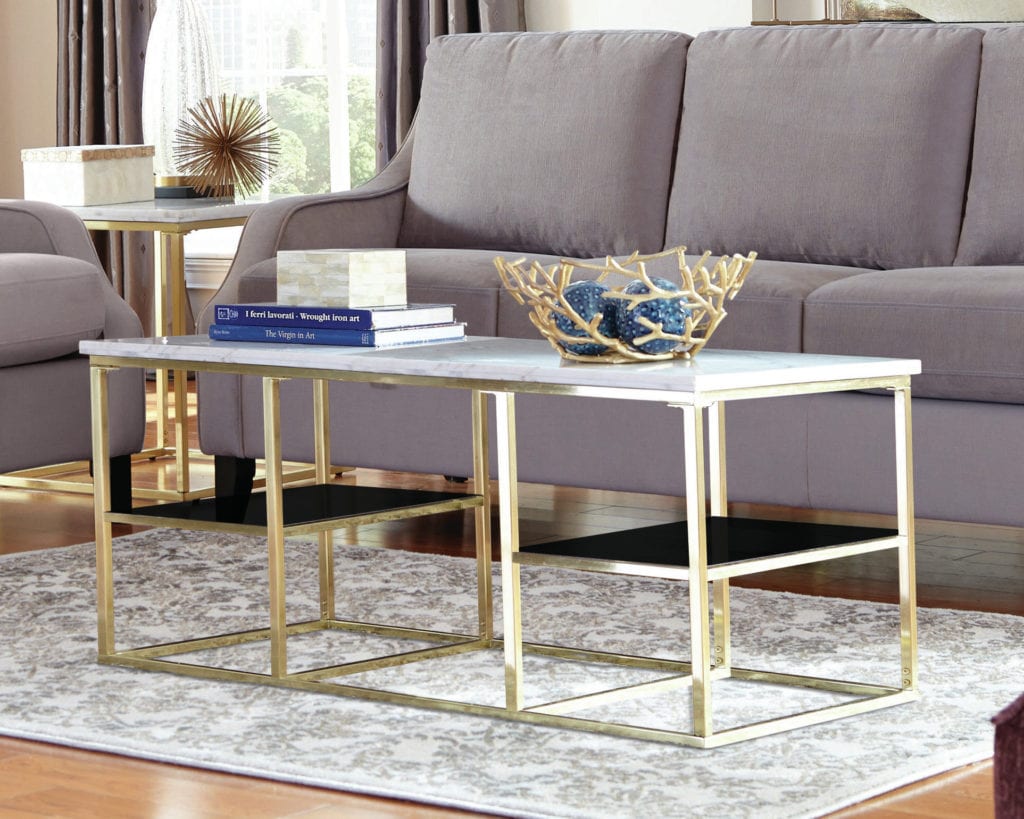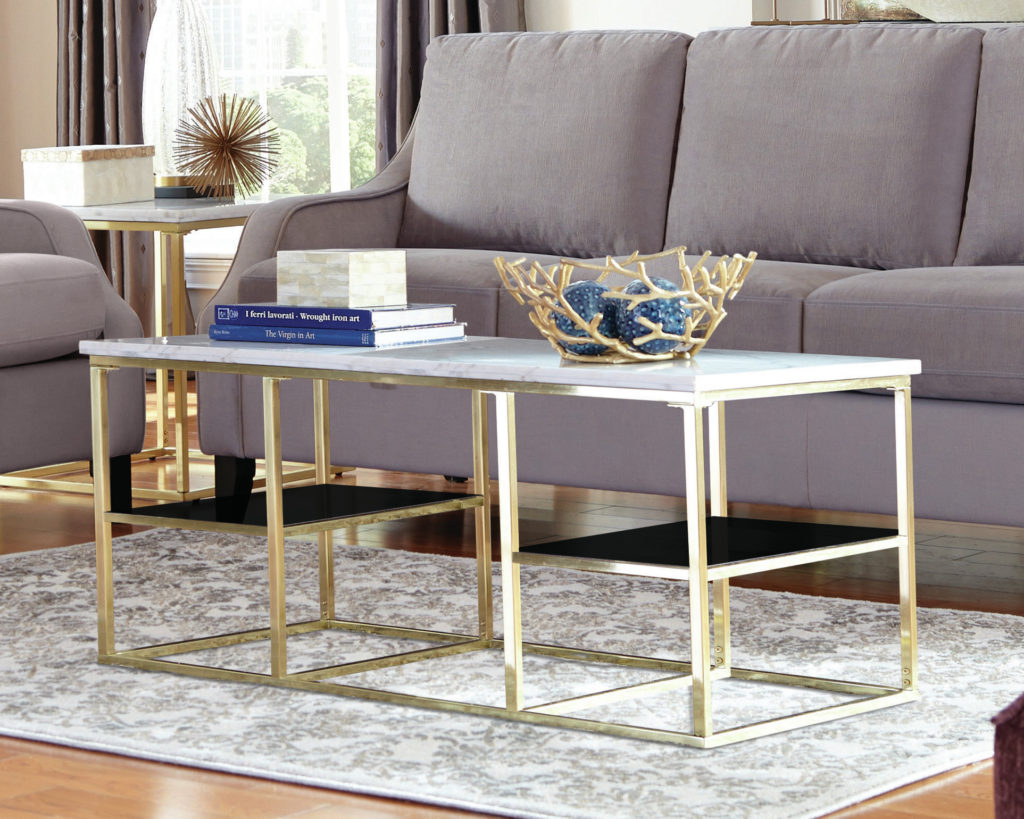 However, if you're really on a tight budget, may I suggest a similar look with this popular IKEA Vittsjö Nesting Tables Hack that I actually did for my living room!
These Vittsjö Nesting Tables come from IKEA and are ridiculously affordable.  They come in black or white but it doesn't matter which you buy because they're getting a fancy makeover anyway.  They look like this: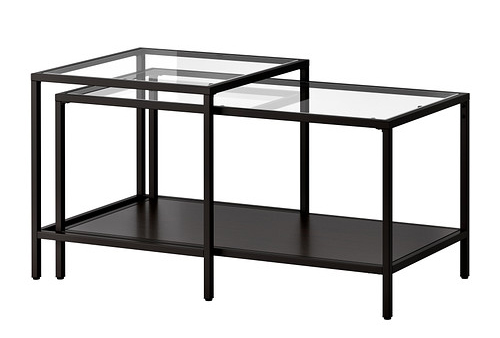 Here are the VERY SIMPLE DIY INSTRUCTIONS:
1. Put all metal legs together, per instructions.
2. Spray with gold spray paint of your choice but I prefer THIS one because it is not brassy or coppery.  It's the perfect gold.  It's my favorite and I use it on all my projects needing gold.
3.  After completely dry, add glass to tops.
4. Adhere marble-looking self-adhesive contact paper to the white shelf.
So here is my coffee table.  Easiest thing ever and I love it! I did the same to some bookshelves in my office which I'll be posting soon.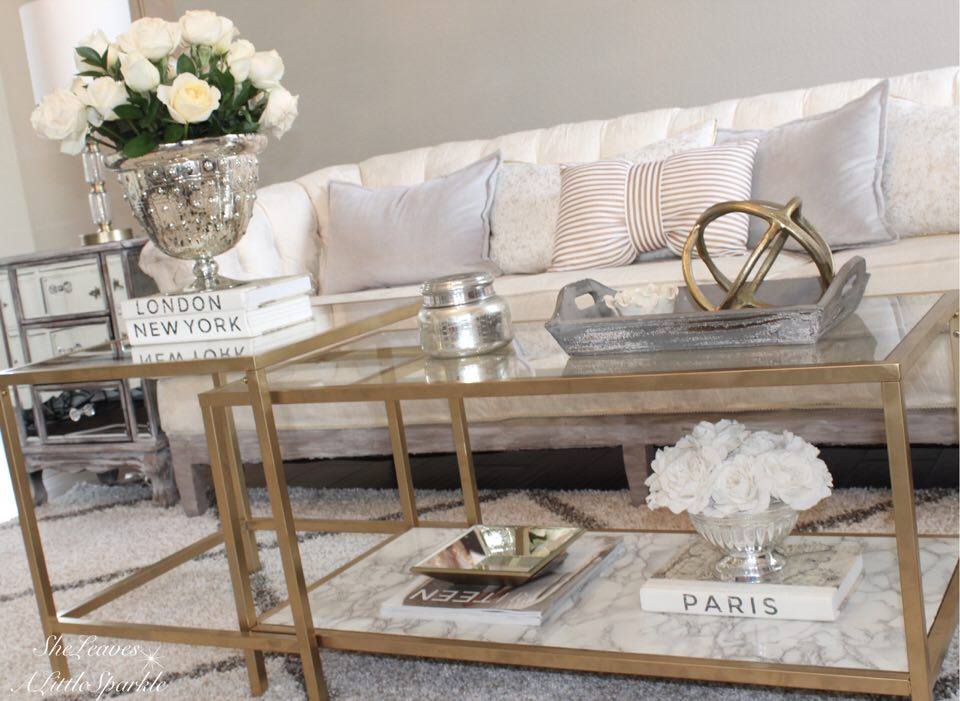 As far as a gorgeous, traditional coffee table goes, my heart still goes pitter-patter for this Dresden Mirrored Coffee Table.  I think the price is right AND it's actually on sale right now for Labor Day.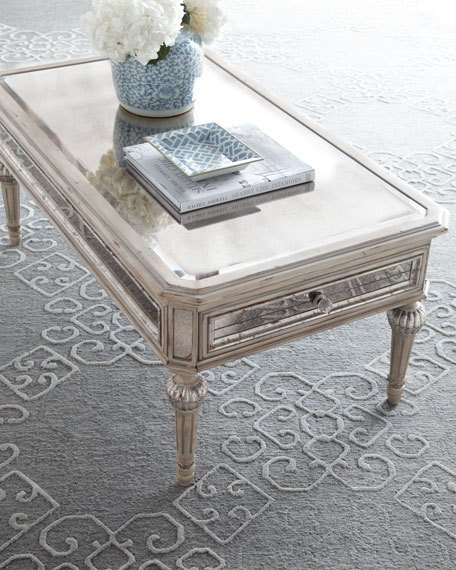 So, there are a few options to get your wheels turning.  These most popular coffee tables are very versatile and functional while making a statement as well.  I think I know which one I'm going to go with for my family room so stay tuned and find out!  I'll be sharing my Family Room Reveal soon!