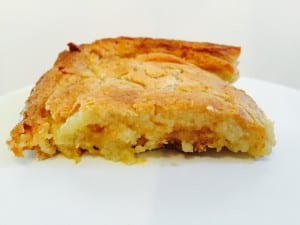 Several years ago we moved to Waco, TX and a met a friend, Gina, who seriously made the BEST desserts!  Well, best anything really.  She could craft, cook, bake, etc like a boss ;-p  Anyhow…she introduced me to Paula Deen's Ooey Gooey Butter Cake, which she has taken off her site (whyyyyy oh whyyyyy Paula???)  No worries because I saved the recipe!  (You'll find one on the Food Network site but it's her layered Butter Cake and a little different and more complicated so I prefer this.)  Here it is:
Paula Deen's Ooey Gooey Butter Cake
Cake
1 (18.25 ounce) box yellow cake mix
1 egg
1/2 cup (1 stick) butter, melted
Filling
1 (8 ounce) package cream cheese, softened
2 eggs
1 teaspoon pure vanilla extract  (I prefer vanilla bean taste but pure or imitation will do too)
1 (16 ounce) box confectioners' sugar
1/2 cup (1 stick) butter, melted
Preheat oven to 350 degrees. Lightly grease a 13x9x2 inch baking pan.
In the bowl of an electric mixer, combine cake mix, egg, and butter and mix well. Pat into the bottom of prepared pan and set aside.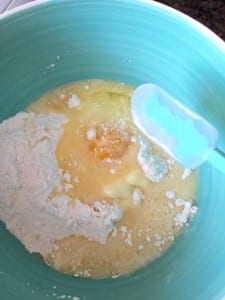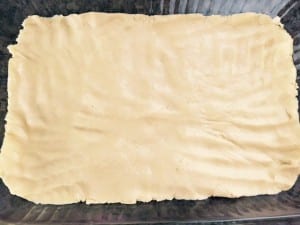 Still using an electric mixer, beat cream cheese until smooth; add eggs and vanilla. Dump in confectioners' sugar and beat well. Reduce speed of mixer and slowly pour in butter. Mix well.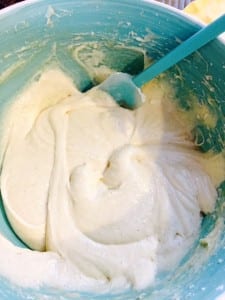 Pour filling onto cake mixture and spread evenly. Bake for 40 – 50 minutes. Don't be afraid to make a judgment call on the cooking time, because oven temperatures can vary depending on oven types, climates, and elevation. You want the center to be a little gooey, so don't bake it past that point!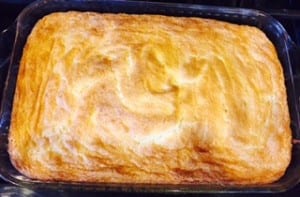 Remove from oven and allow to cool completely. Cut into squares. Just remember that these wonderful little cakes are very, very rich, and a little will go a long way.  Savor each bite because it is DELIGHTFUL!!!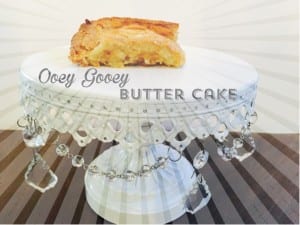 Enjoy, friends!!!  xoxo, Summer