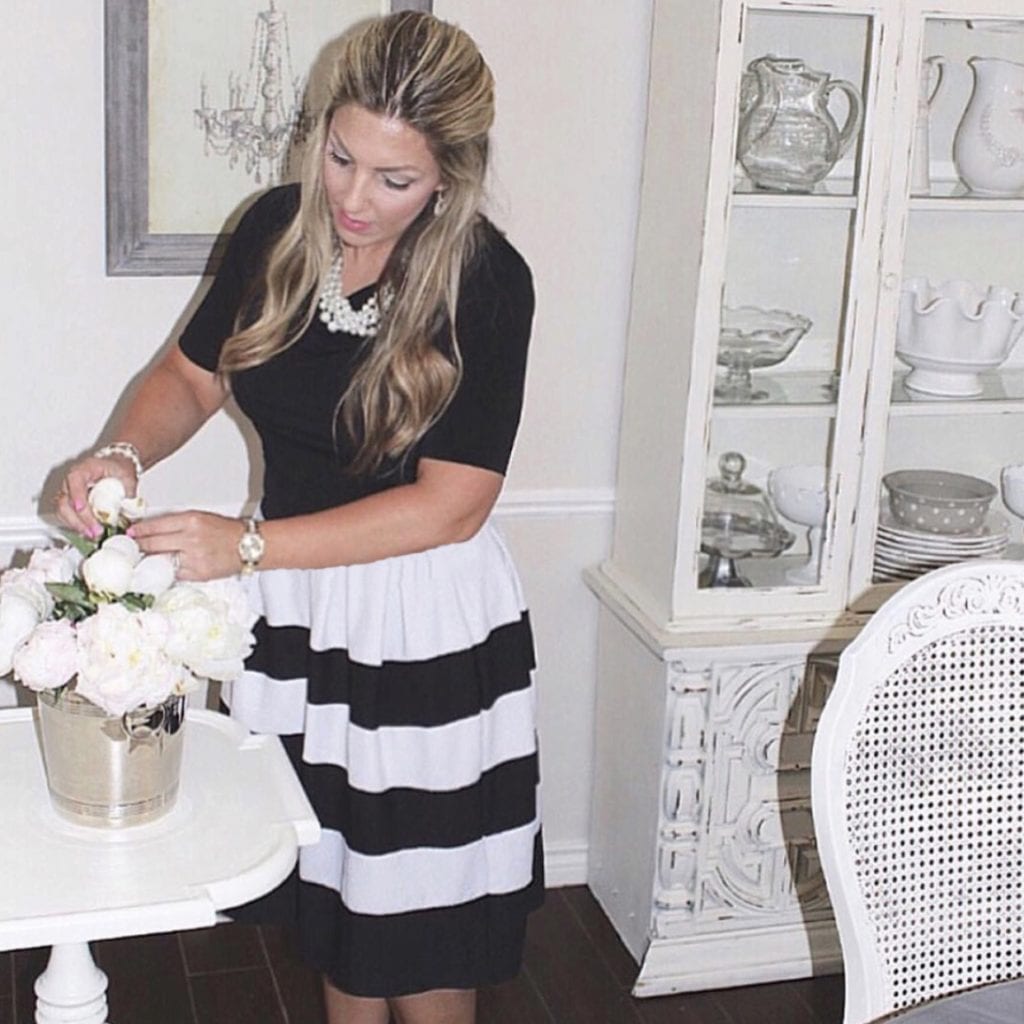 Depending on where you are living, you either have another month or two of brutal weather OR it'll be slowly warming up.  We are still living in Dallas, so we are enjoying weather in the 70's and all I can think about is Spring weather and blossoms blooming.  That also means that I'll be putting away scarves and boots and thinking about spring fashion.  I love fabulous skirts so I wanted to share with you some pretty skirts for the spring…and summer too!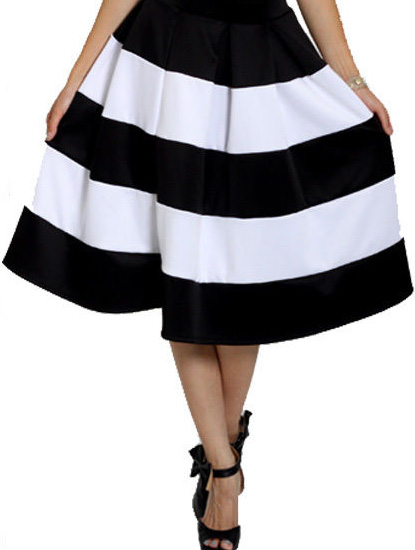 Let me start by sharing this most adorable Black & White Striped A-line Skirt that just arrived to My Shoppe online this weekend.  It's so versatile that you can actually wear it in any season.  But I do love it for this Spring and Summer.  Not only can you wear it with a black or white top, but you can wear it with any bright, bold-colored top.
How fabulous are these A-line midi skirts?!  The prices are fabulous as well.


Don't these pretty skirts just make you so excited for Spring and Summer?!  Just thinking of putting on any of these skirts with cute heel sandals, strands of pretty pearls, light floral perfumes, and a little pink lipstick….it just makes me all giddy!  Of course, I have the most fabulous selection of jewelry and accessories found in My Online Shoppe for you to choose from and I'm always adding new items.  I just selected some fabulous necklaces for spring and summer. So…go away, cold temperatures!  Bring on the sunshine and lovely weather, pretty please!  Happy shopping!
xoxo,

*affiliate links used