Every year I've been so good to get my kids' Valentines ready to pass out during their classroom parties.  However, this year I put it off until the last minute so I was on Pinterest and Instagram looking for fun ideas.  One mom posted the cutest flamingo Valentines that she made her daughter.  But when I went to her website, on February 13 (I'm cringing of embarrassment here), she had ordered them through another company.  Well, I was out of luck and didn't have that kind of time.  So I opened up Photoshop and tried to create something similar.  And now I'm sharing this "I'm Tickled Pink That We're Friends" Flamingo Valentines free printable with all of you!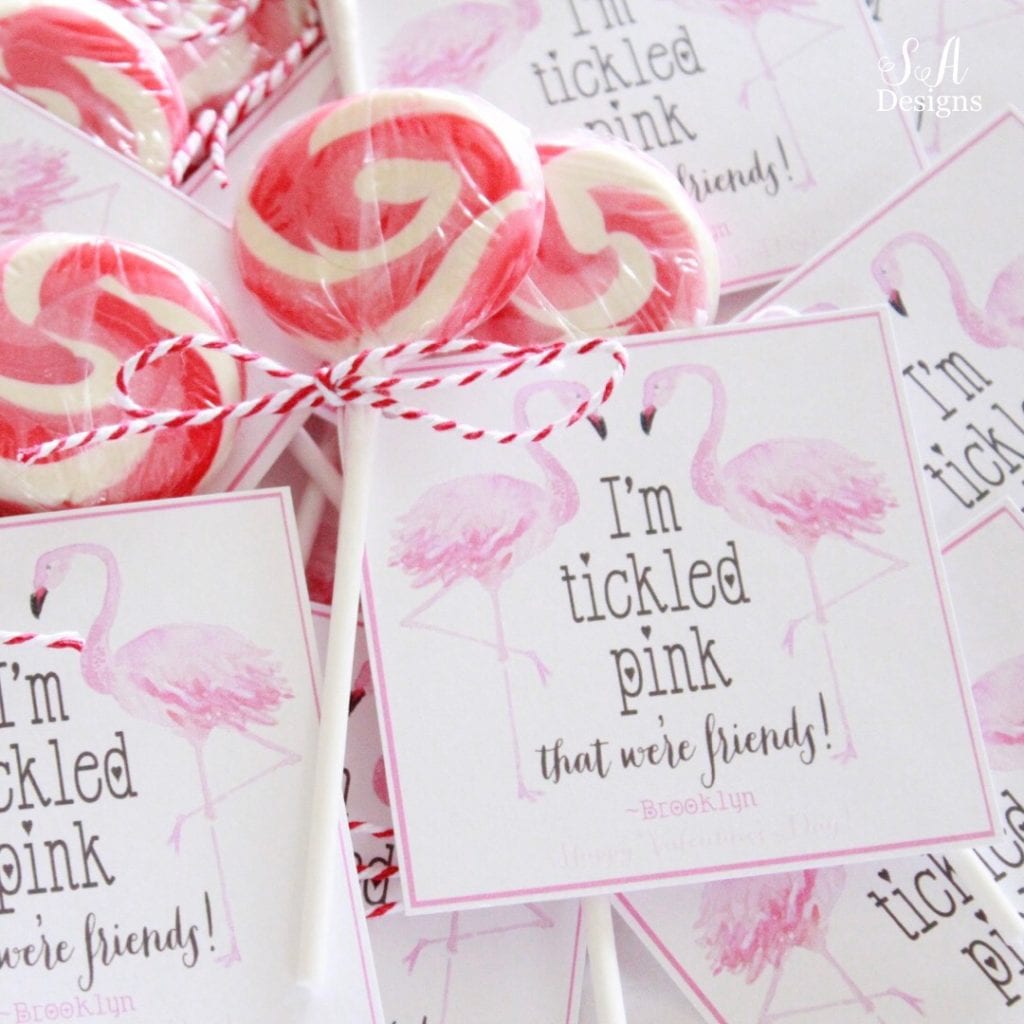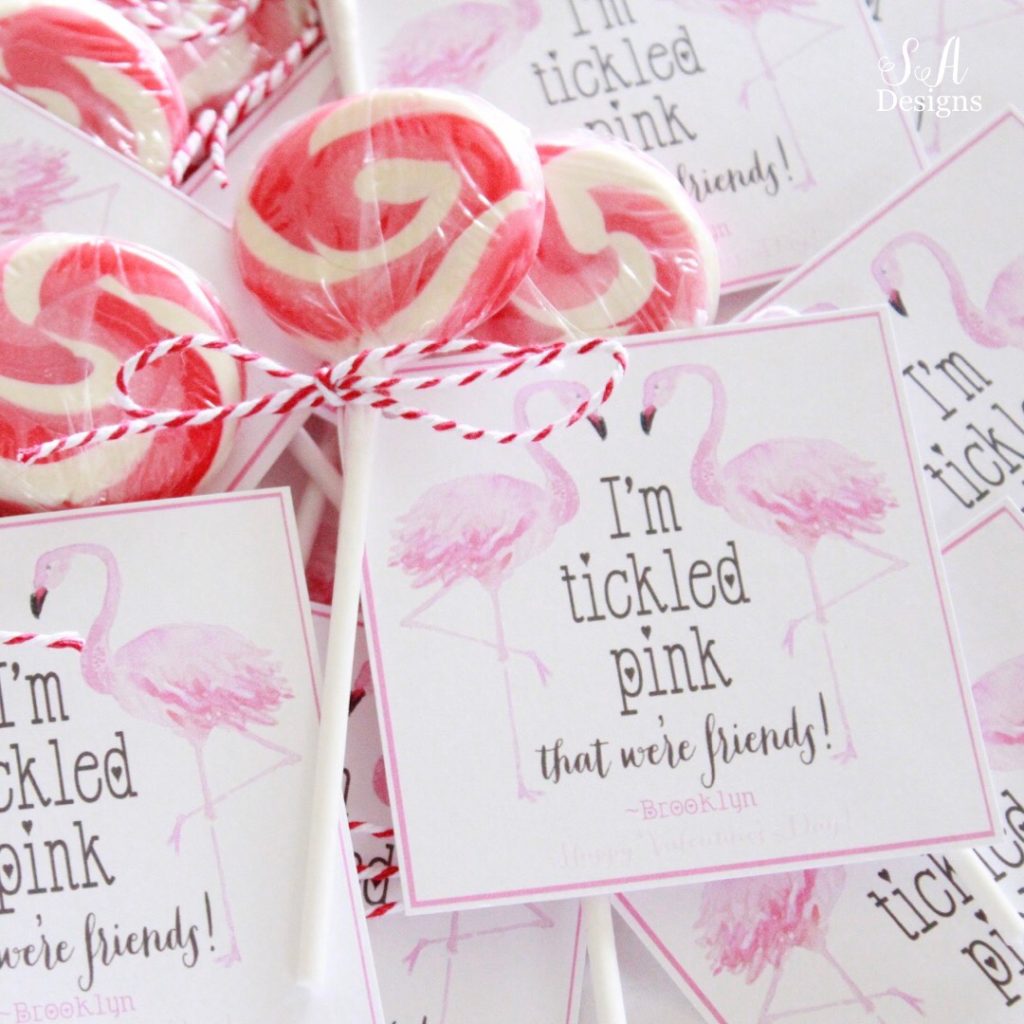 I know what you're thinking….'um, isn't she sharing this a little late, on Valentine's Day?'  Yes, I am and yes, you're right.  BUT….if you love it, save it to Pinterest so that you have it for next year!
Just grab your some cute suckers (You can buy them HERE or HERE) and some red twine or pink twine. Make sure to print it on white card stock.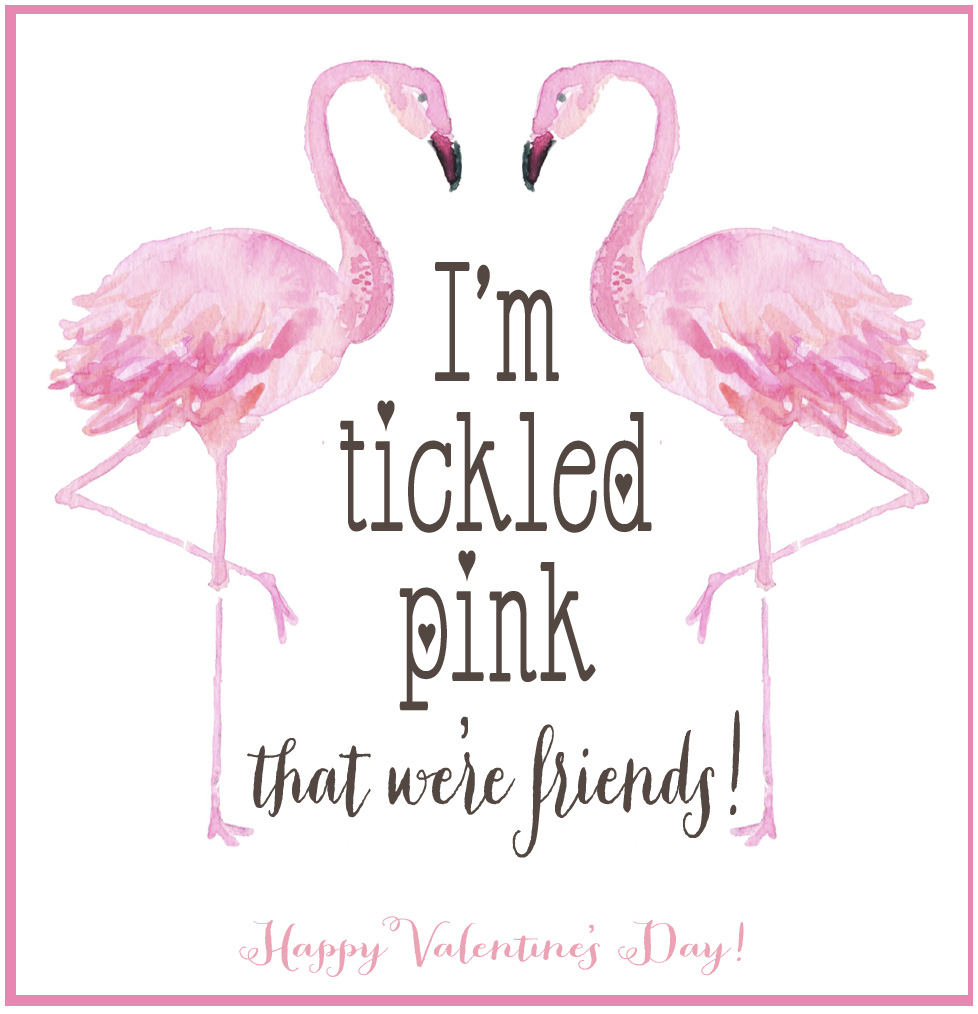 Just click HERE and save this pdf file to your computer.  **Please note that this is FOR PERSONAL USE ONLY!**  You may not save this and share it as your own in your blog or sell it. (Yes, I have to say that…I wish I didn't.) 
And in case you're wondering what I did for Beckham's Valentine, here is what we did.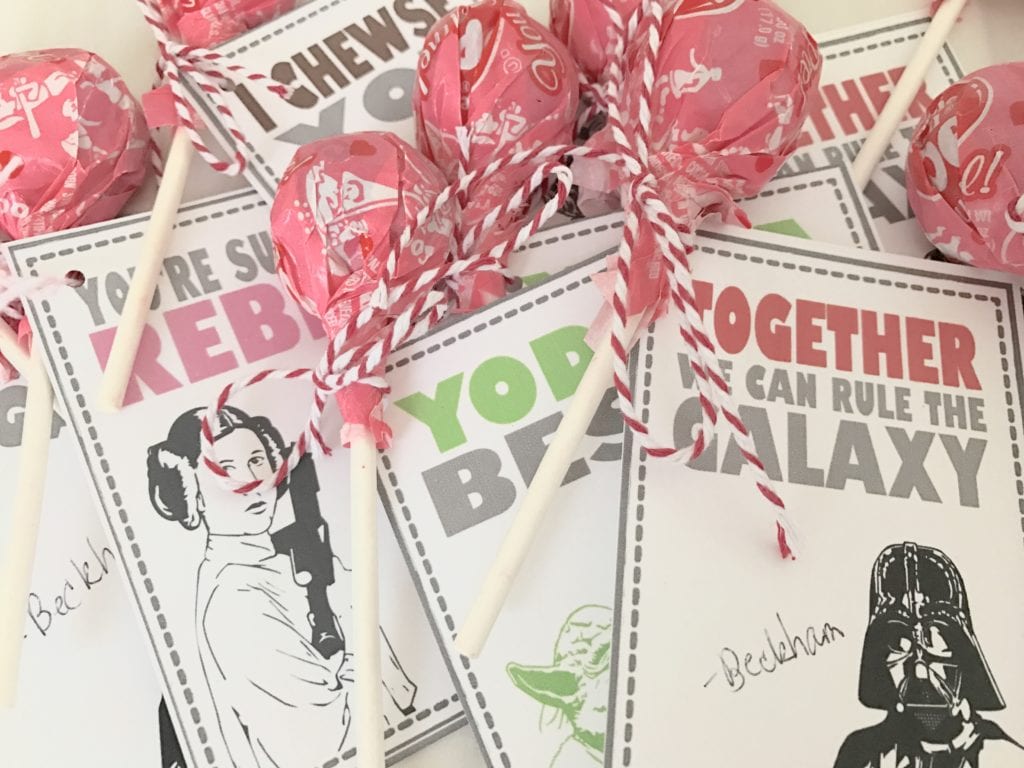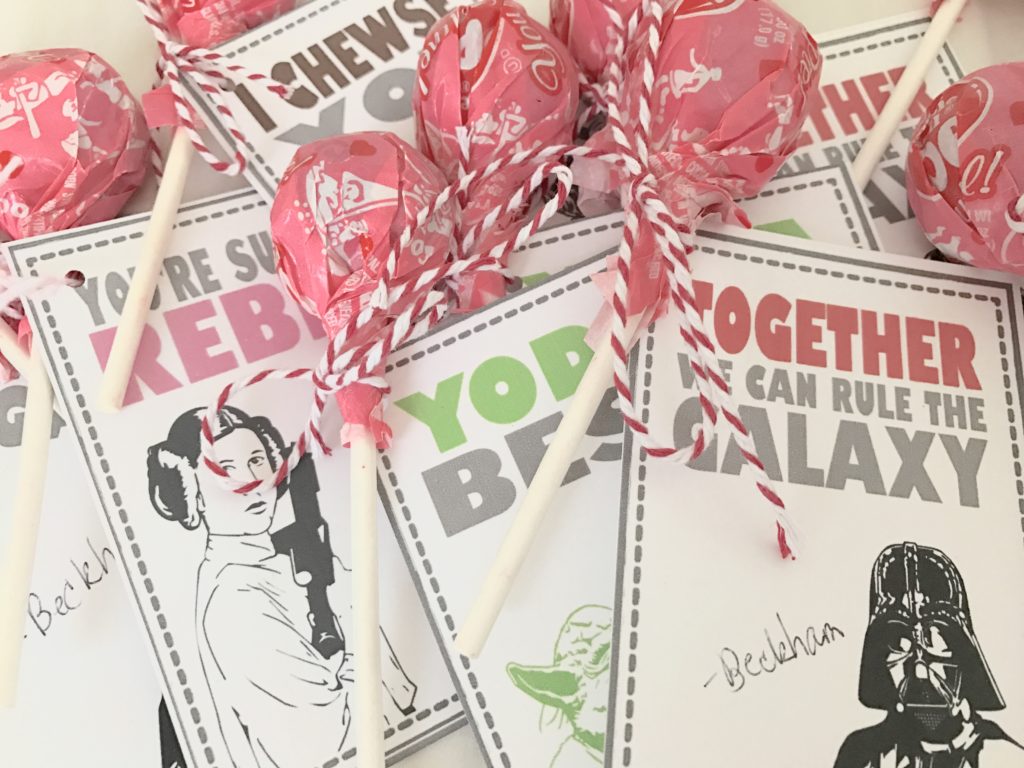 He is OBSESSED (understatement) with Star Wars and so I found this cute free printable HERE by Paper & Pastiche.
Now, I'm off to deliver them to the school and help out with class parties.  Later, we'll be having a big family dinner, a fun tradition of ours each year, here at home.  I shared by table HERE the other day and I can't wait for them to walk in the door after school so we can start our fun afternoon/evening.


Do you have any traditions for Valentine's Day?  I'd love to hear them.  Drop me a line below.
HAPPIEST Valentine's to YOU and your loved ones!
I'm so glad you stopped by! I would love it if you subscribed at the top of the page in order to receive my weekly emails of all my latest posts.  You can also follow me on Instagram, Pinterest, and Facebook to see what I'm up to in creating a home and lifestyle of inspiration!  See you soon!
xoxo,