How cute are these little white chocolate pumpkin pretzels?!!  They are soooo easy so let's get right to it…..
First, put down some wax paper on a large baking sheet.  Lay out your pretzels.  Square ones will also work but I like the original shape best.  Get your melting chocolate (I bought them at Michael's when they were all 40% a couple of weeks ago).  Melt, per instructions, in microwave and stir in between.  I like to do orange ones too, because I know the kids like the color.  But since I decorate in all neutrals for the holiday, I had to do some pretty white ones too, ha!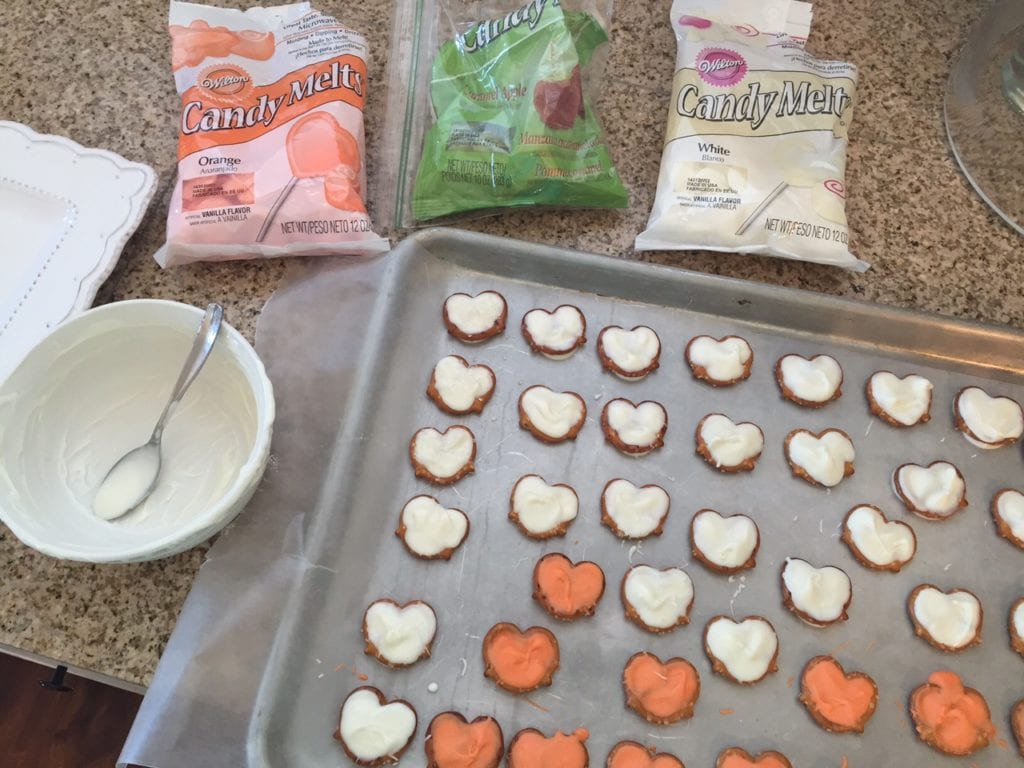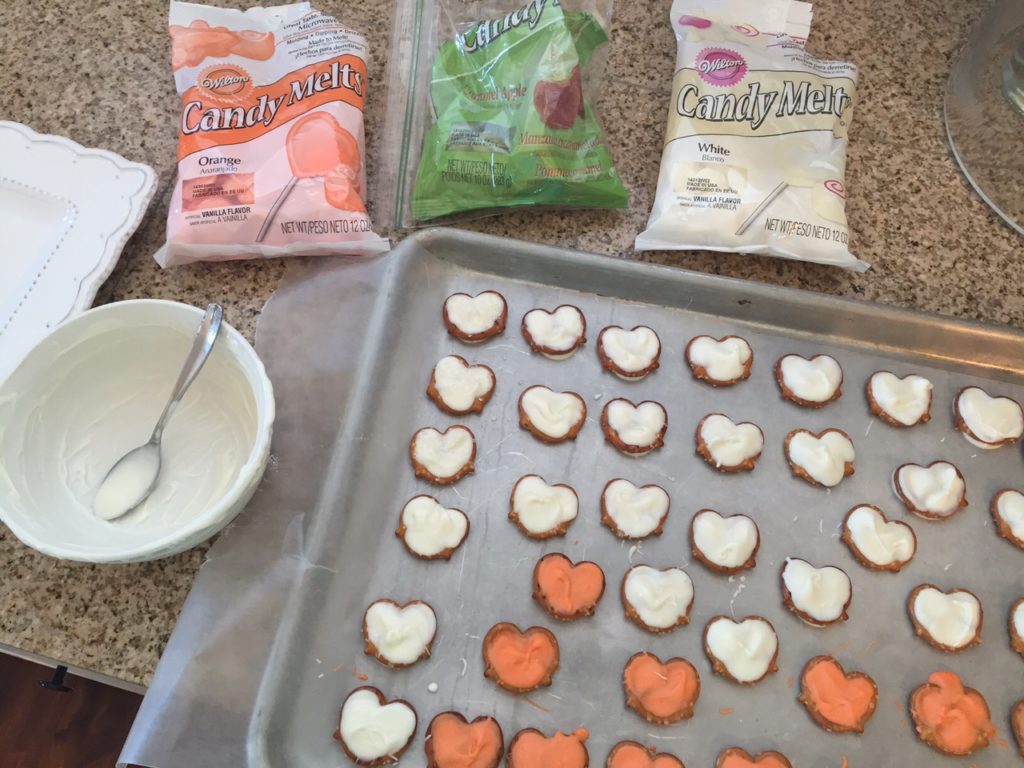 Use a small spoon and just drop chocolate into the pretzels.  It will start to harden pretty quickly.  After the orange or white pumpkins are done, do just a little green chocolate and drop them sideways off your little spoon, just a little dollop.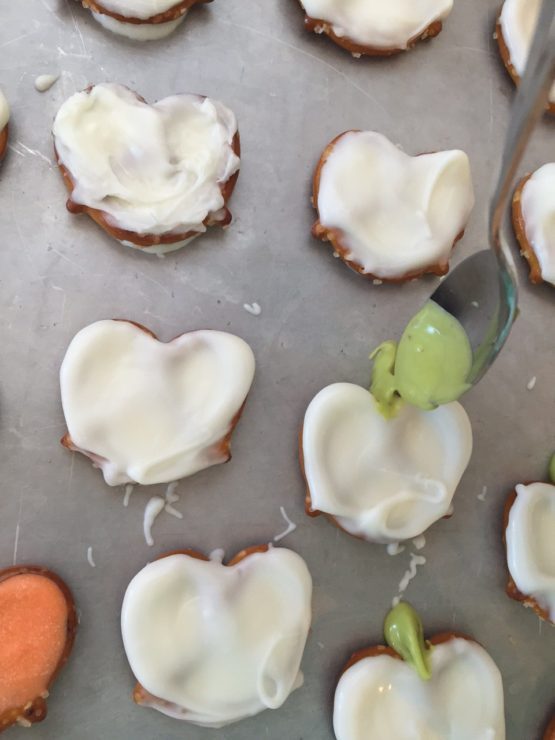 As soon as they harden, maybe 5 minutes later, peel them off the wax paper and put them on a cute little plate.  Tah-dah!!  Such a great after-school snack with some sliced apples for my kids who get home in a couple hours from school.  You can even bring these to a class, office, or church party to share.  It's even fun to drop off to a neighbor!
Have fun and enjoy!
xoxo,