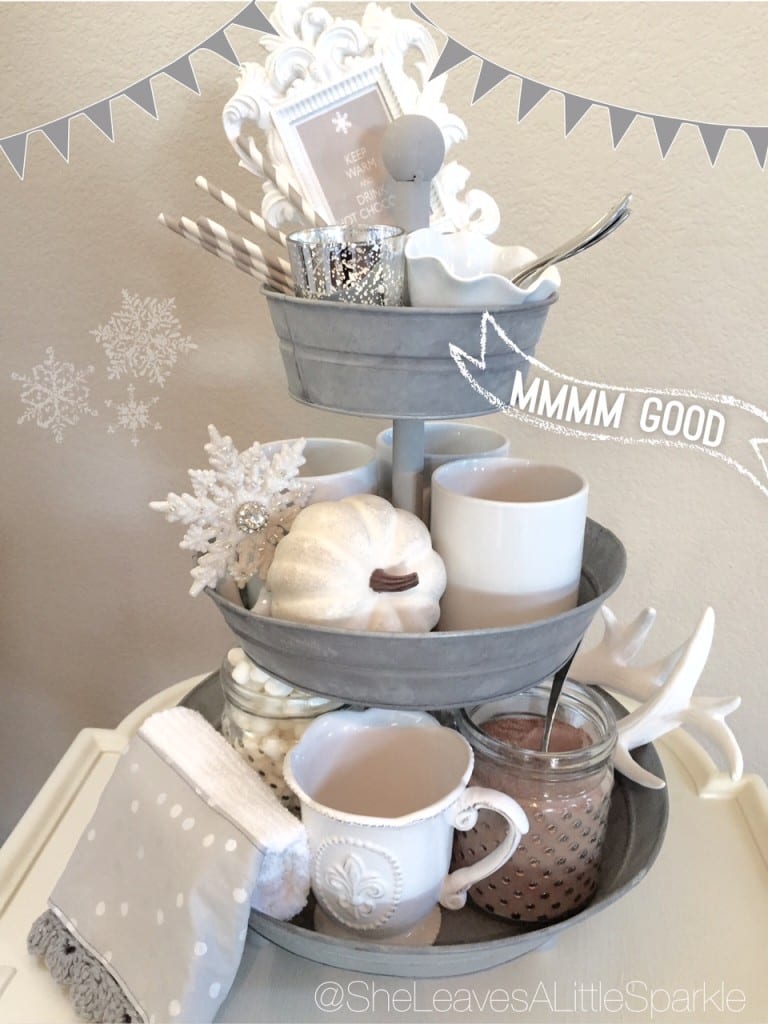 Such an easy and quick idea y'all!  When your kiddos (and hubby) come home from school or work after a wet and chilly day, throw together a little Hot Chocolate Bar for them!
I have so many 3-tiered trays and love to find uses for them.  I thought it would be fun to throw together the hot chocolate powder (they warm up hot water in the microwave in one of the mugs) with the marshmallows and even some cinnamon or crushed peppermint candies (in top little dish).  Just something to warm their little tummies 🙂  You can also add some fun decor, a sign, and I even added a candle on top that we lit and it smelled like fall.  (Cute towel from The Vintage Home Studio)
We're all about Hot Chocolate and warm hugs on a day like yesterday!
I'm sharing my cute little printable in the top frame (for personal use only please):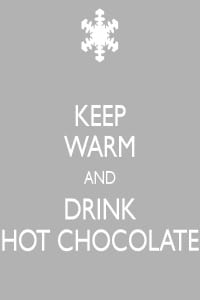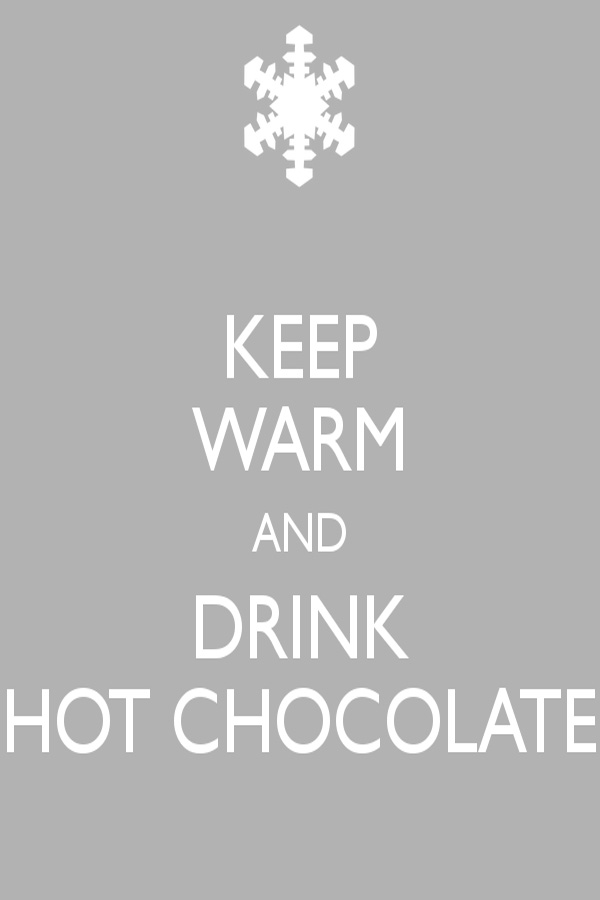 Right click and save and then you can attach it to a Word doc and make it bigger or smaller.  Enjoy!
xoxo, Summer