Moving from Texas last year to the Pacific Northwest has been a little adjustment.  We traded humidity and "y'all" for more frequent rain and even a little snow.  But one thing is for sure…it is the most gorgeous place!  I've never experienced such a beautiful spring and summer and fall like I have here.  The beauty though is largely due to all the rain we get to make everything green.  I don't mind it though. A little rain never bothered me.  However, I do like to be prepared for it and I do like to be stylish whilst running around town in it.  I figured you might appreciate that too so here is my rain gear round-up…the spring essentials you need!
This post contains affiliate links for your shopping convenience.
Click here to read my full disclosure policy.  All opinions are my own.
I have lots of fun umbrellas, rain coats and rain boots now that we live here so that rainy days are "fun" days and not gloomy ones.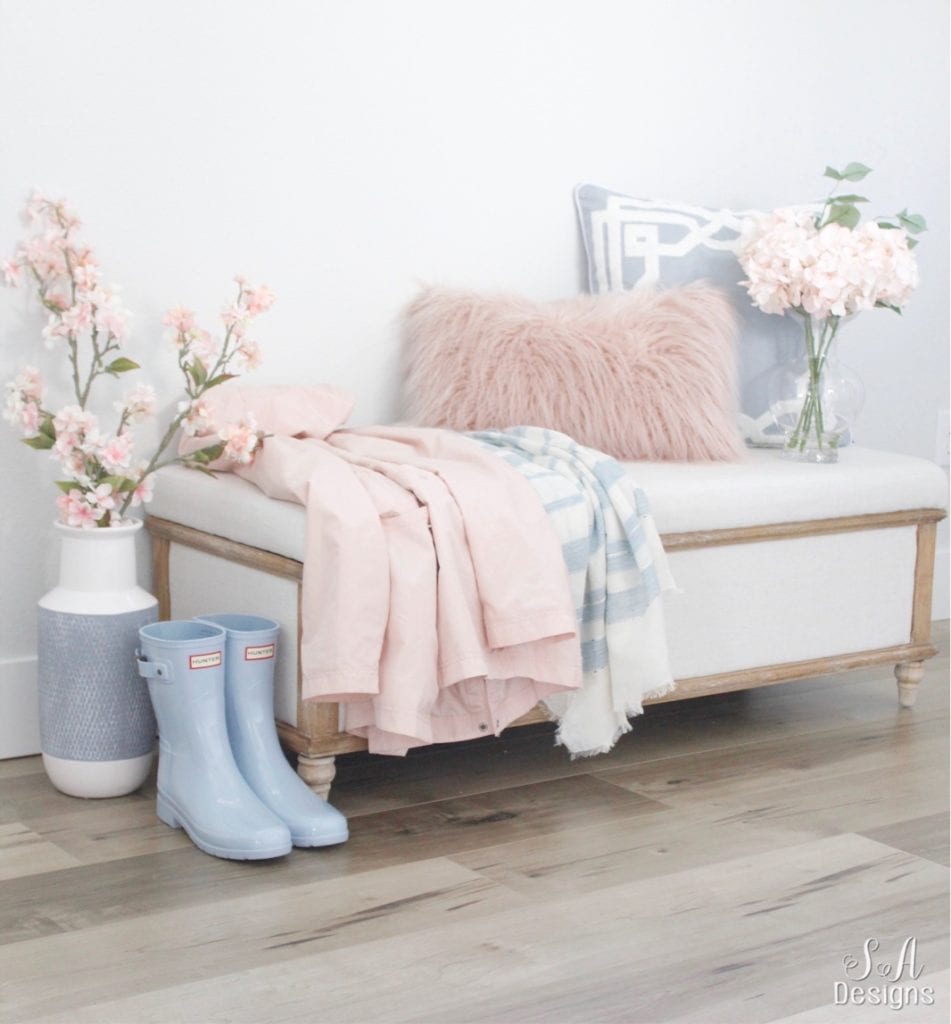 Happy Spring!  Well, almost at least!  Stay tuned for 2 fabulous Spring Tours that I'm a part of the next few days!
I would love it if you subscribed at the top of the page in order to receive my weekly emails of all my latest blog posts and hear about digital printables & freebies, as well as sales or new items in My Online Shoppe.  You can also follow me on Instagram, Pinterest, and Facebook to see what I'm up to in creating a home and lifestyle of inspiration!
xoxo,