Hello friends!!! How is your summer? We still have a few weeks left before school starts and I'm so glad! A group of my friends and I are joining forces today to remind you that it's still SUMMER TIME and therefore, still time to set some beautiful summer tablescapes! We're each sharing a summer table with you today to give you some inspiration for a beautiful summer table. Maybe you're having friends over for a weeknight dinner OR having a BBQ on your back patio OR maybe you're like me and just like to set a simple place setting for your family of four on a summer Sunday evening. This is a summer tablescape with coral peonies and flamingo linens I'm sharing with you today.
This post contains affiliate links for your shopping convenience. Click here to read my full disclosure policy and here for my privacy & cookies policy. All opinions are my own.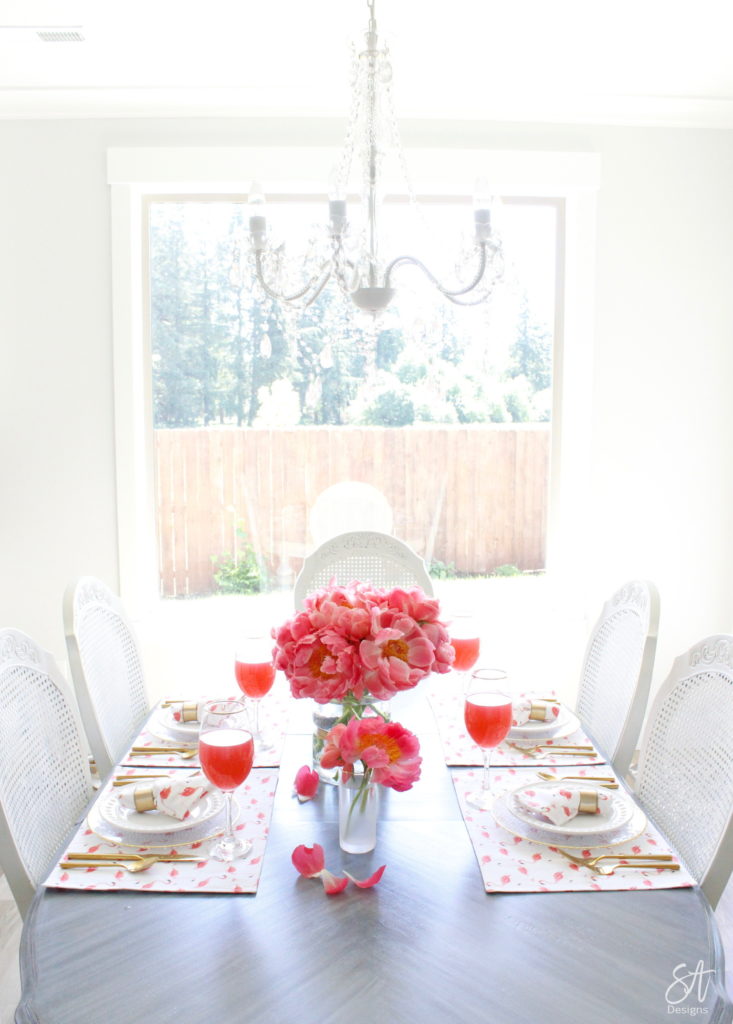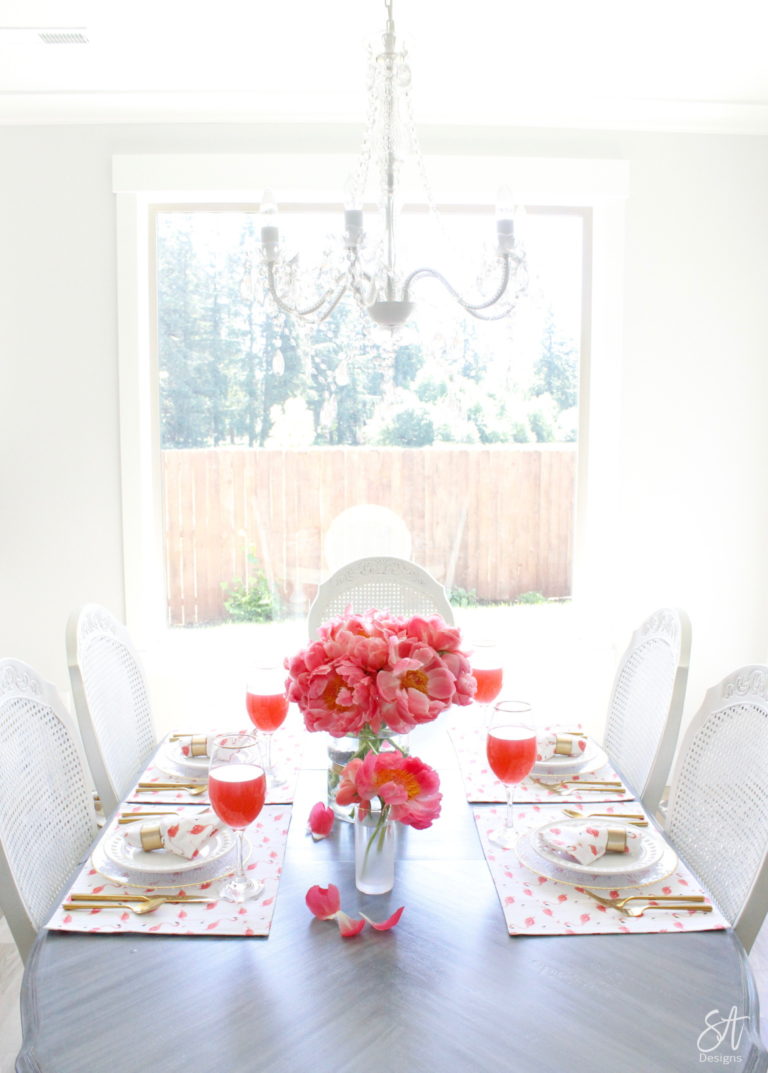 So, I actually set this table and shot it LAST YEAR, ha! I hadn't got around to posting it until this year. When a group of friends talked about sharing summer tables I thought it was a perfect time to get this post finished finally and published.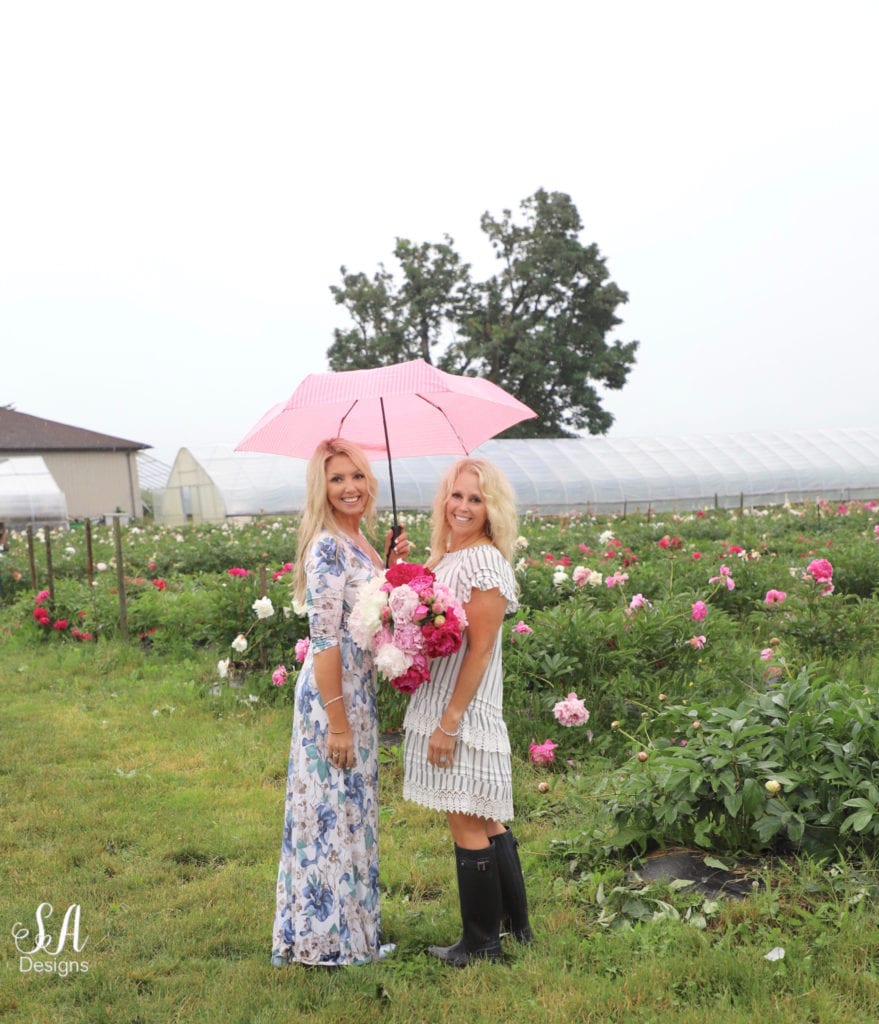 Remember when my friend Holly and I went to Pure Peonies Farm for a day last June?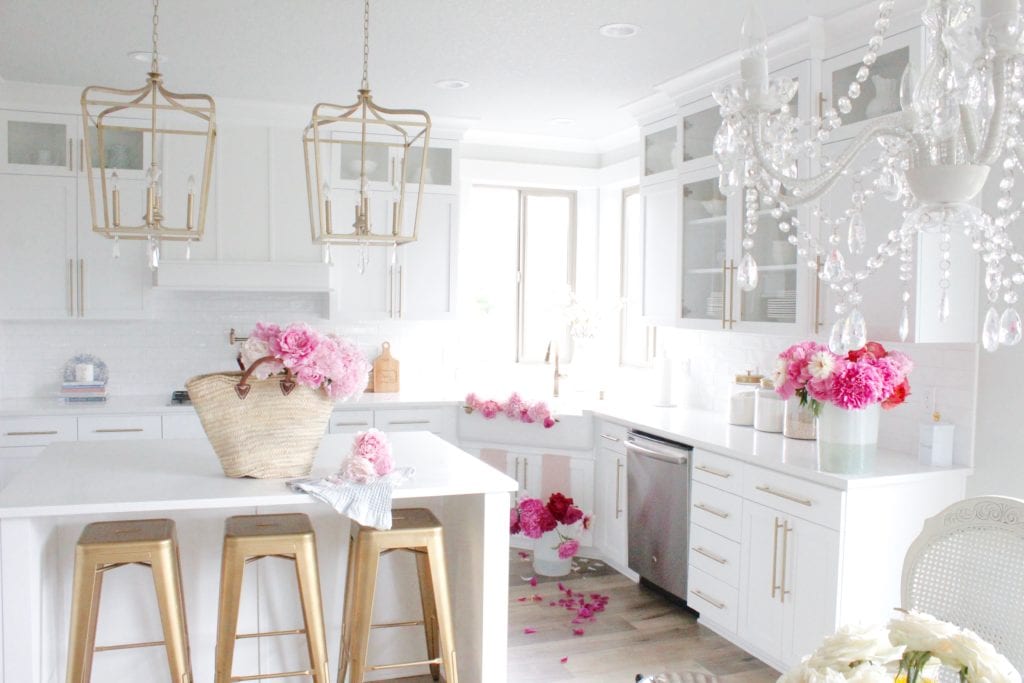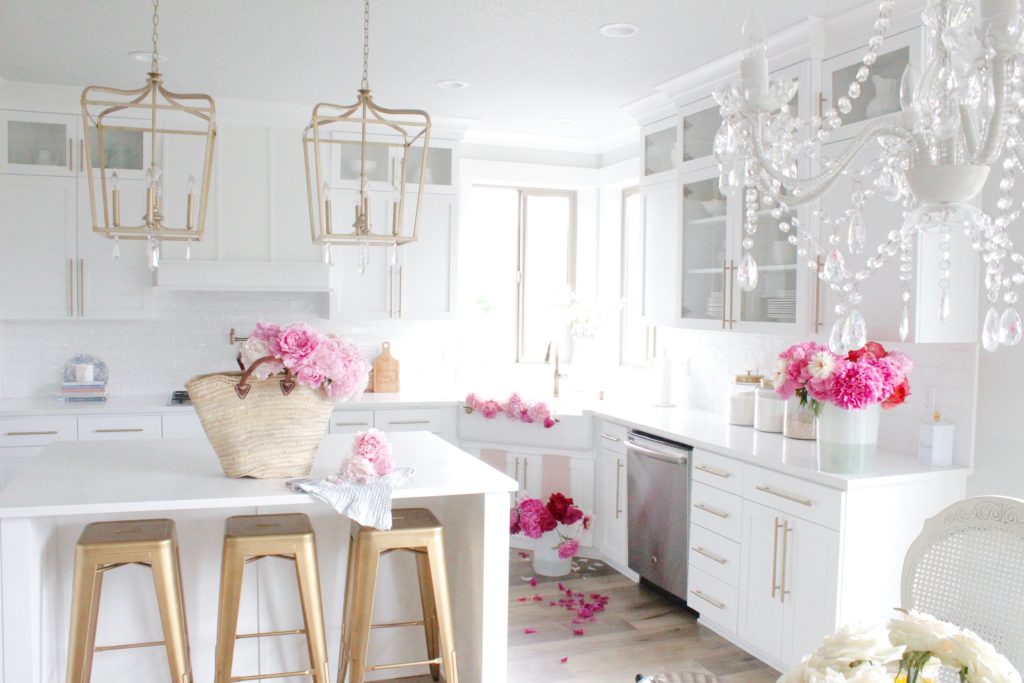 We brought back a TON of peonies!!! Our friends at Pure Peonies Farm were so generous and we had such a blast. I was bummed that I didn't have the health to go again earlier this summer. They were all different shades of pink and different kinds of peonies.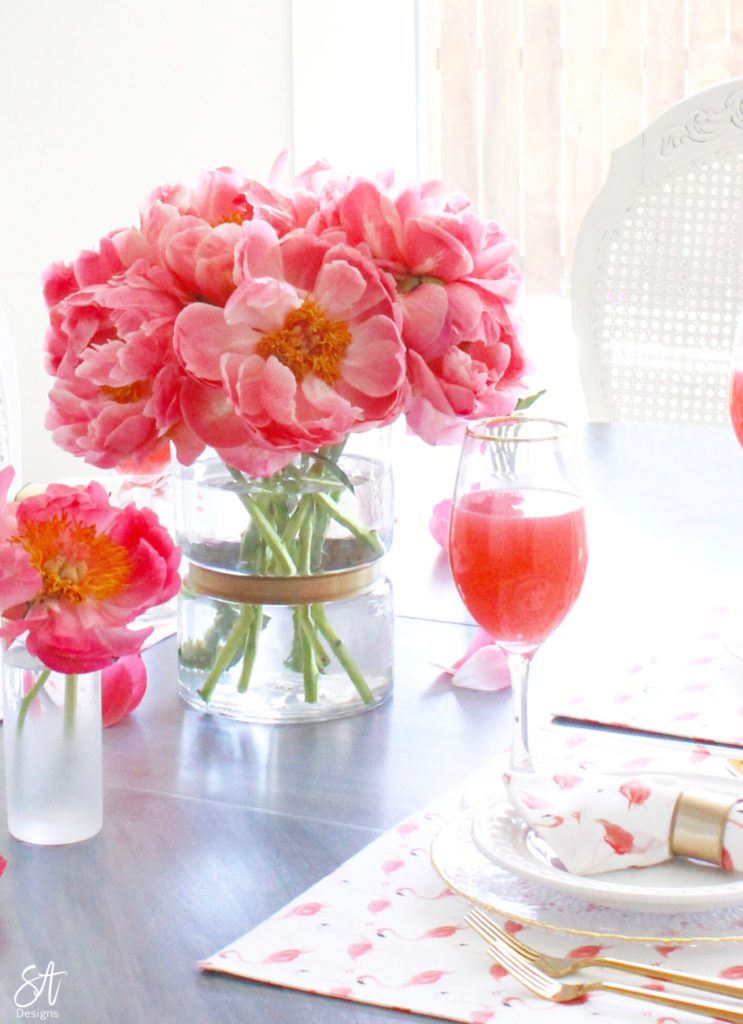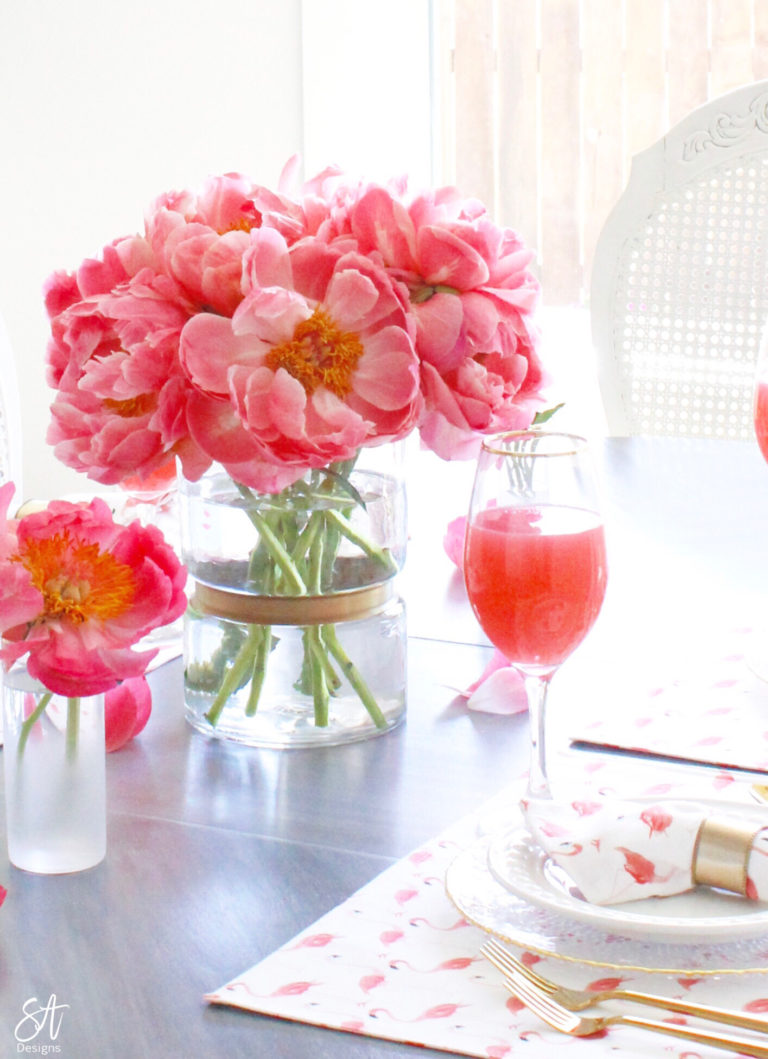 One of these types of peonies were Coral Sunset Peonies, even though the light pink peonies are usually my favorites, these are soooooo stunning and my second favorite for sure!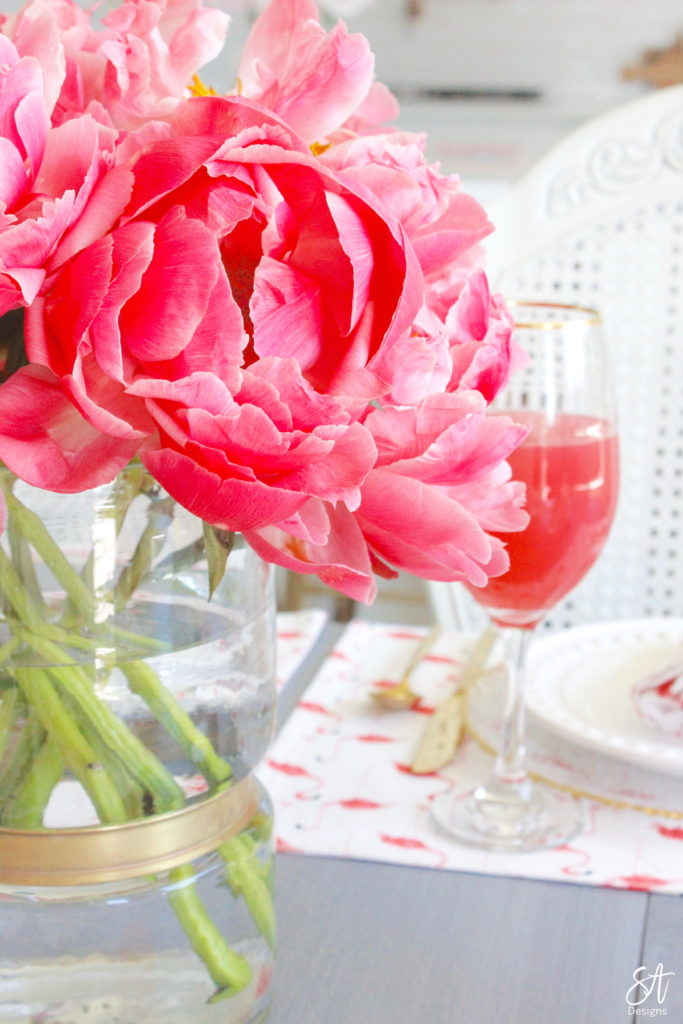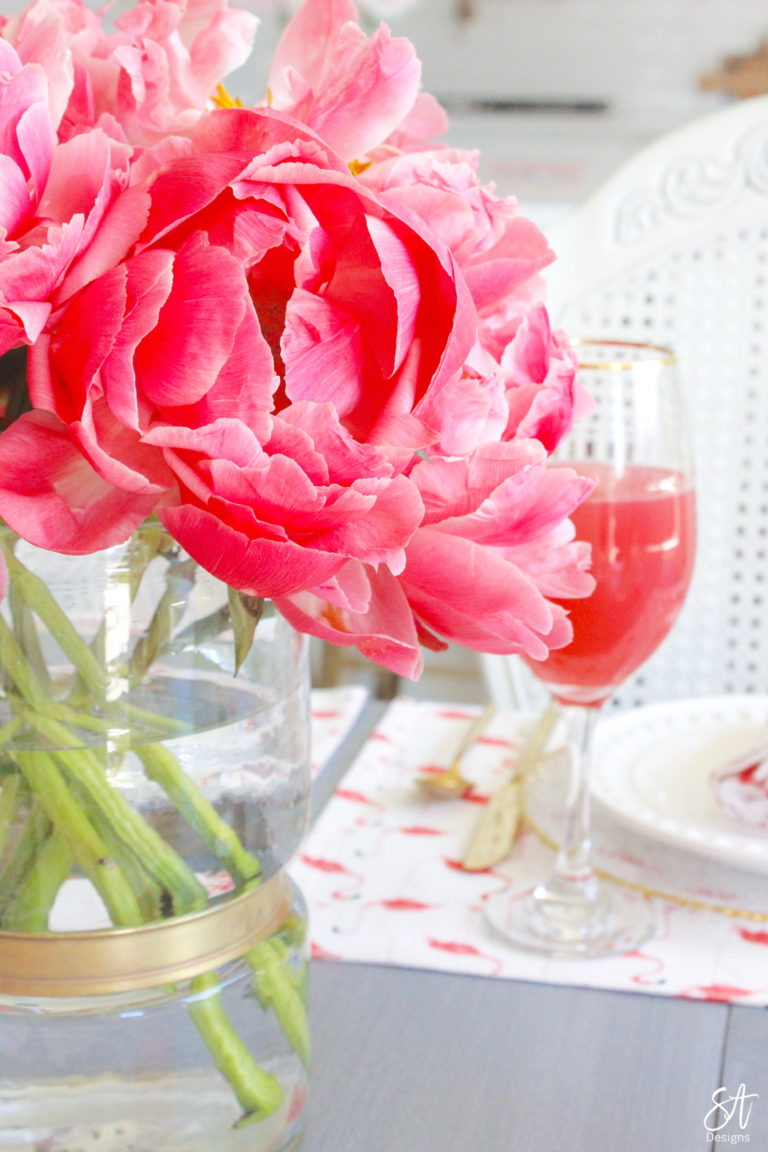 They have the largest petals and then they have big fluffy yellow pistils. They're show-stoppers for sure!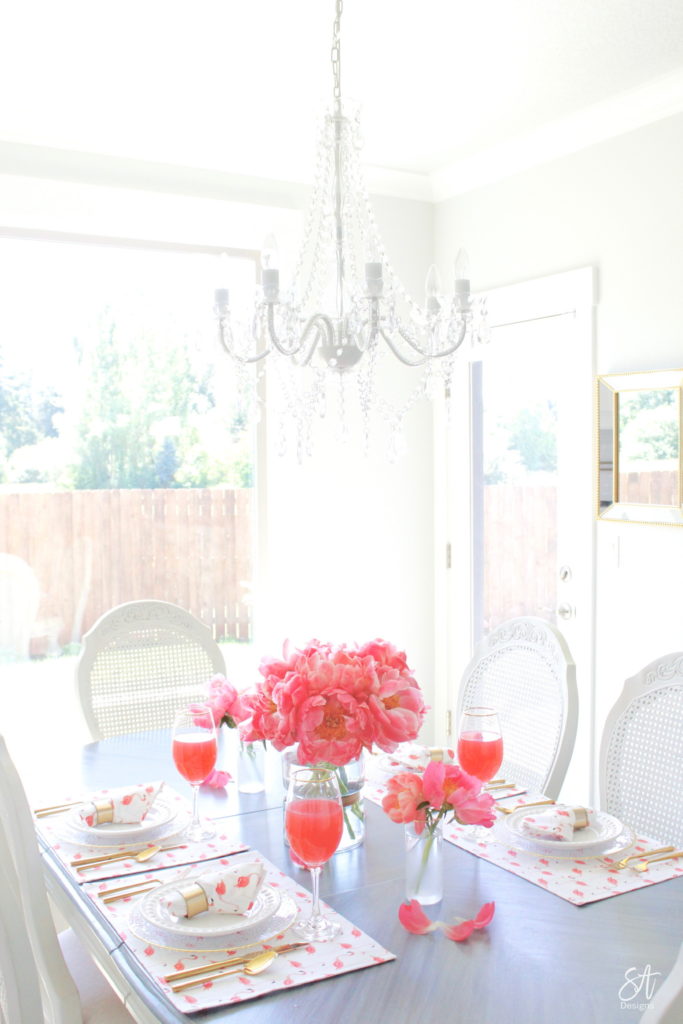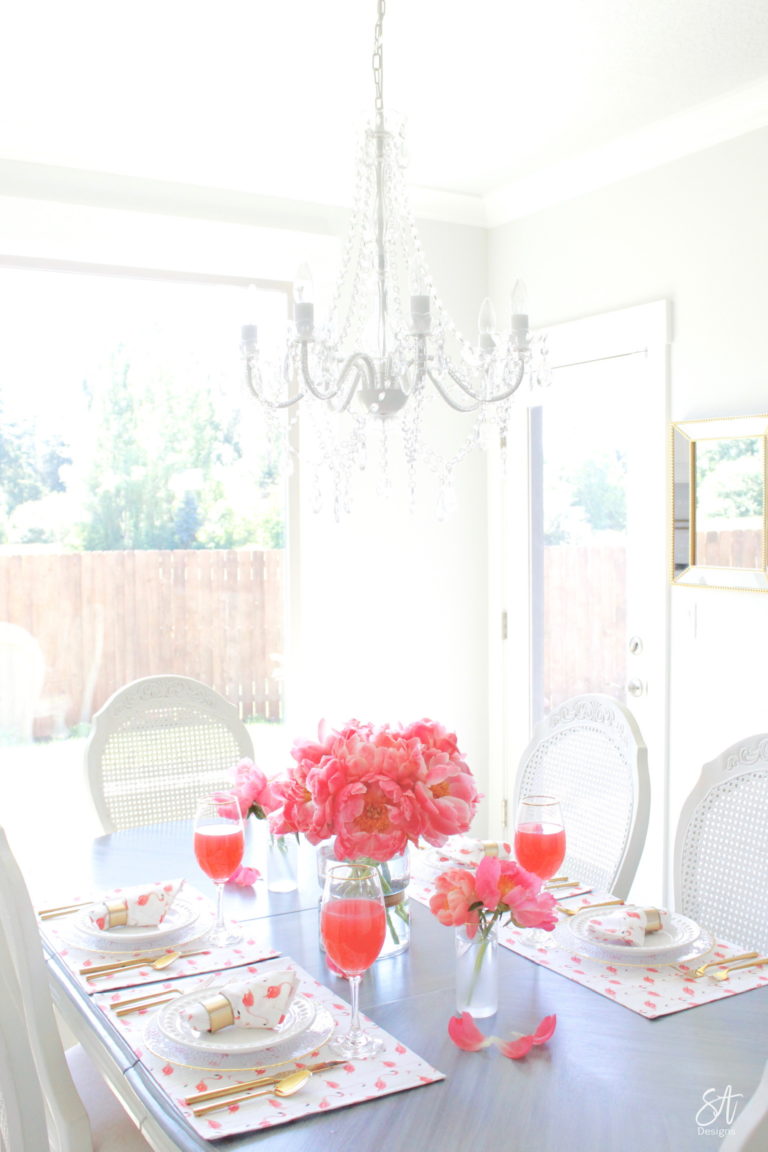 Coral Sunset Peonies can fill a vase all on their own.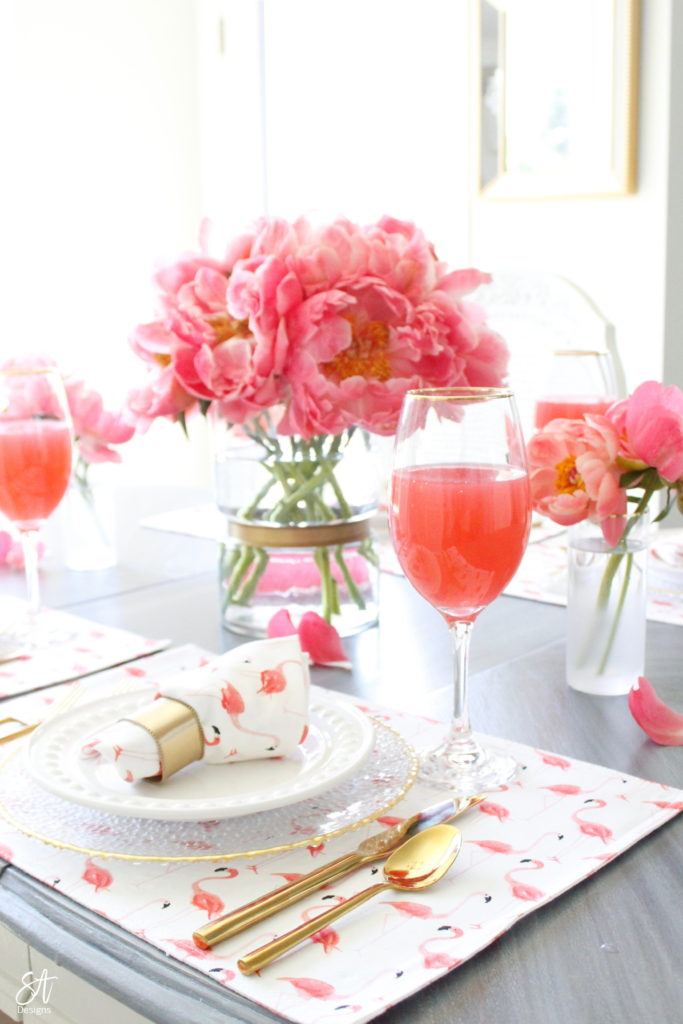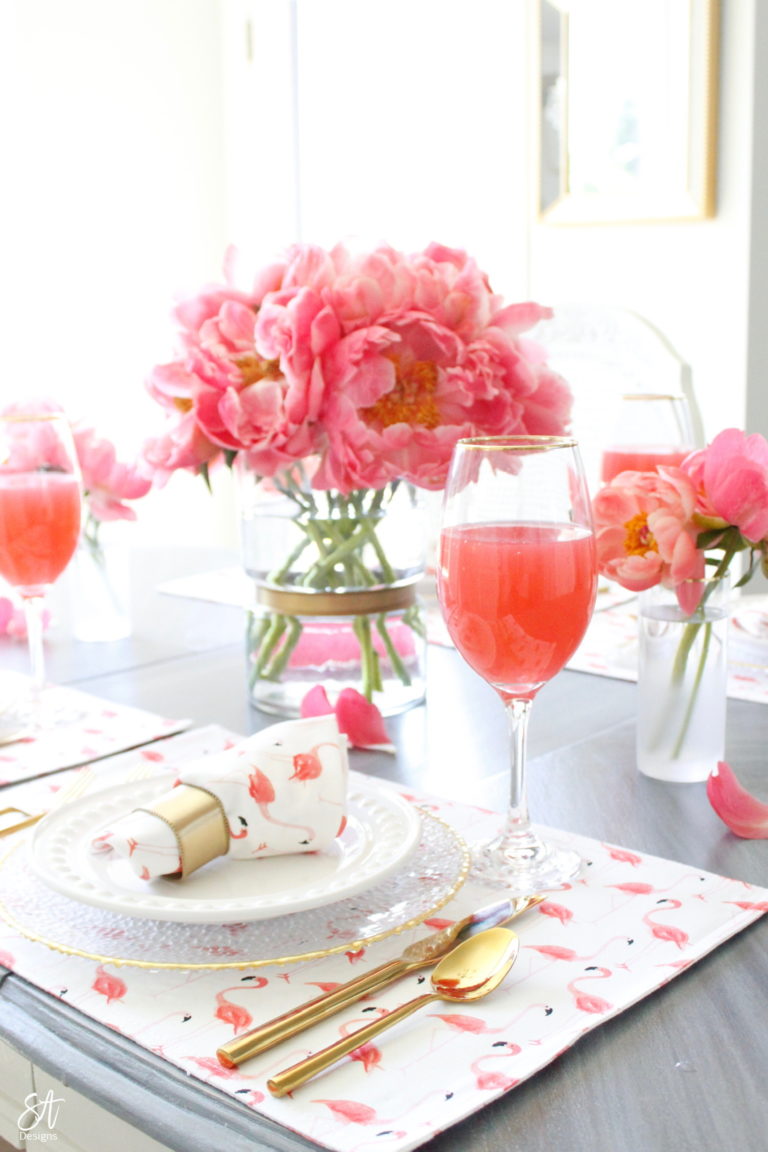 For a few years now, I've owned these cute flamingo placemats and dinner napkins and I knew they'd go perfectly with these Coral Sunset Peonies.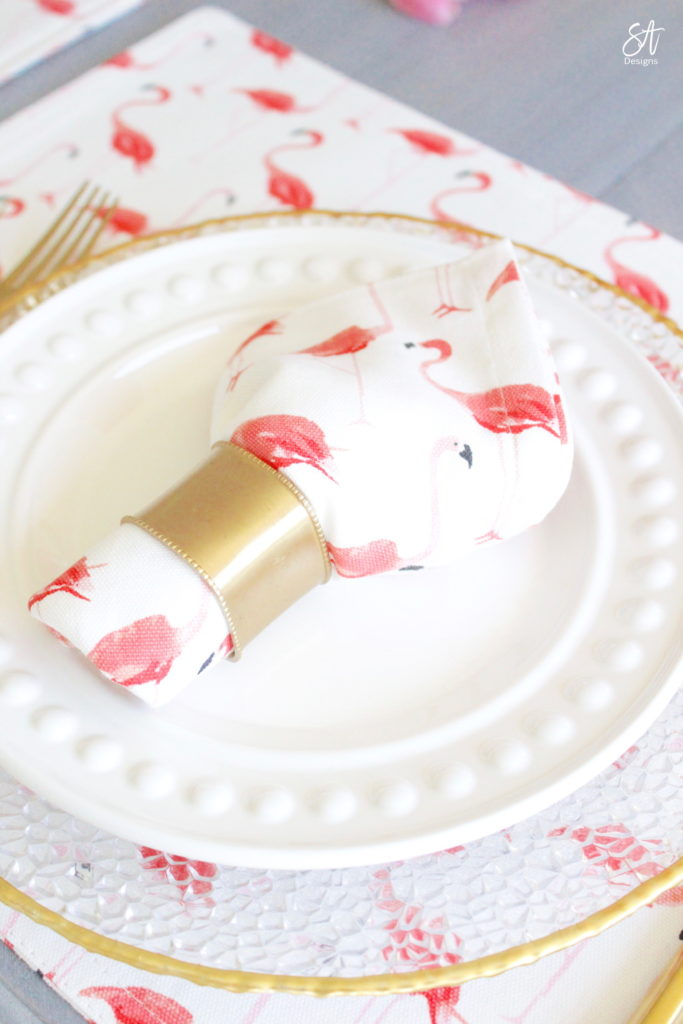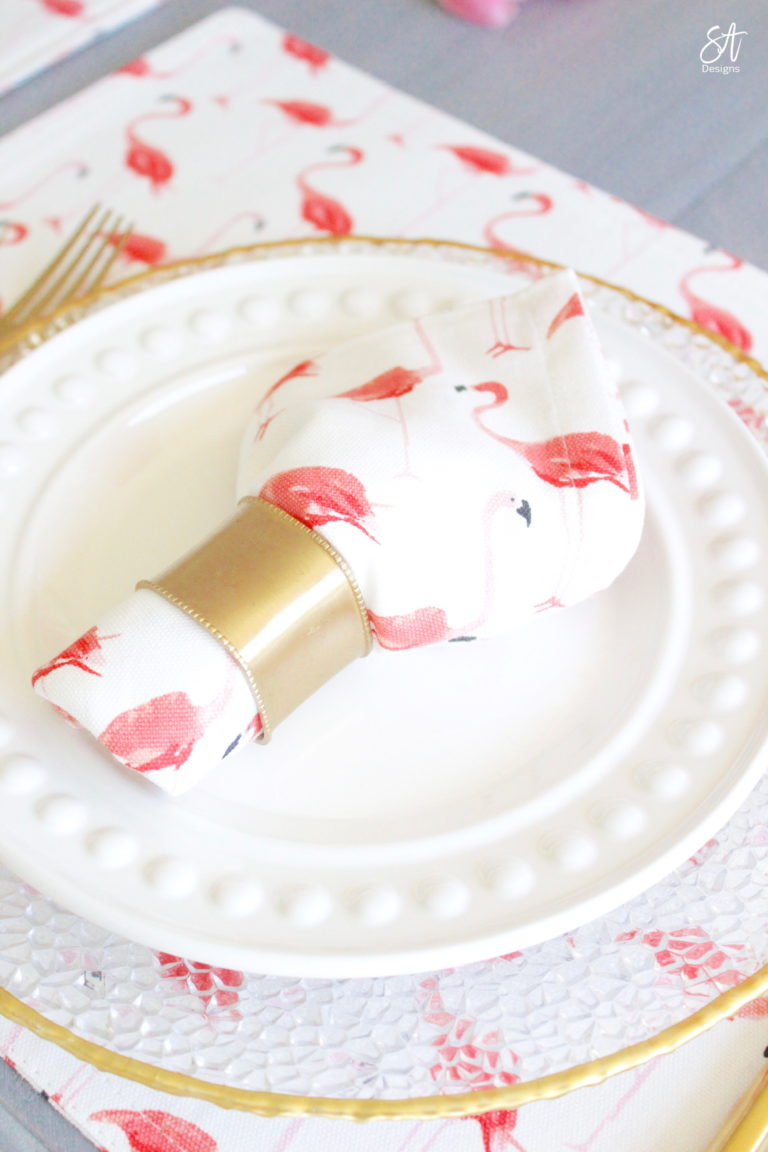 I used my gold-rimmed plates and napkin rings, gold flatware and gold-rimmed goblets for a simple but polished look.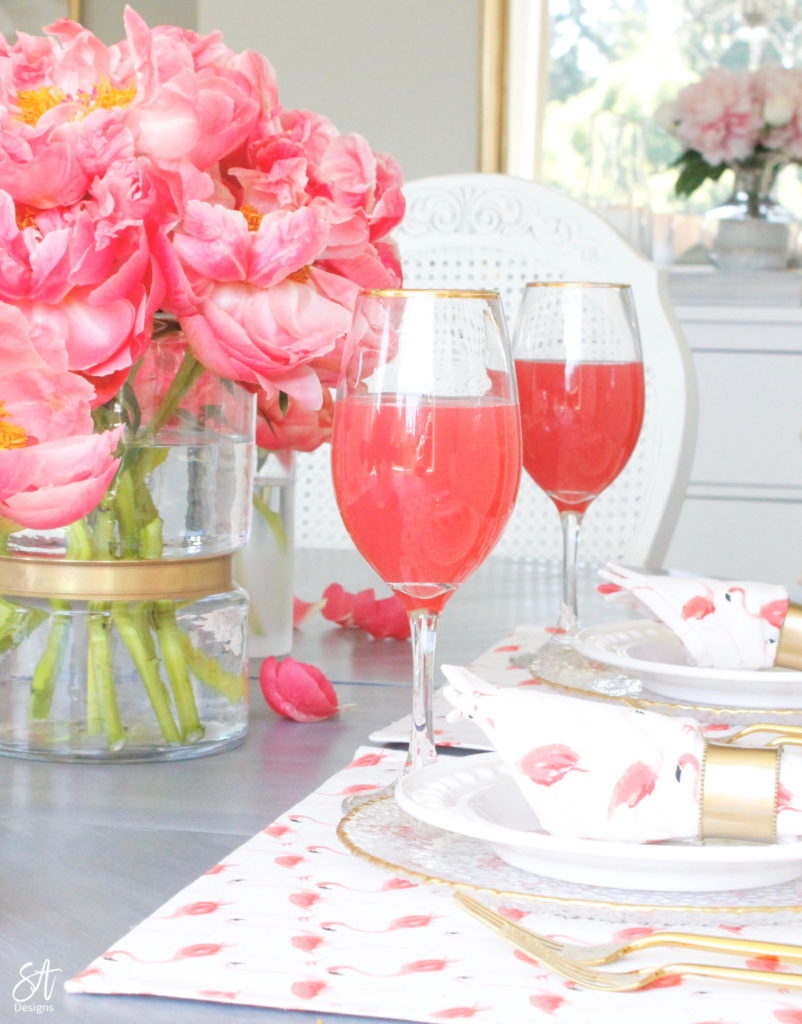 One of my kids favorite drinks is the Strawberry-Orange-Banana Crystal Light and it also matches perfectly so that was awesome!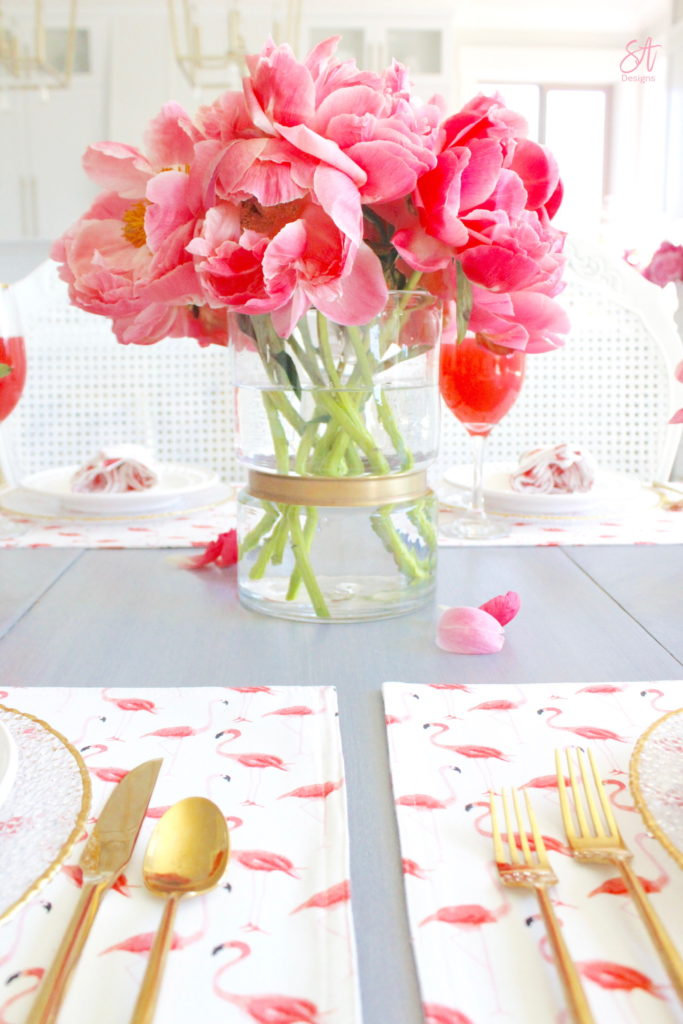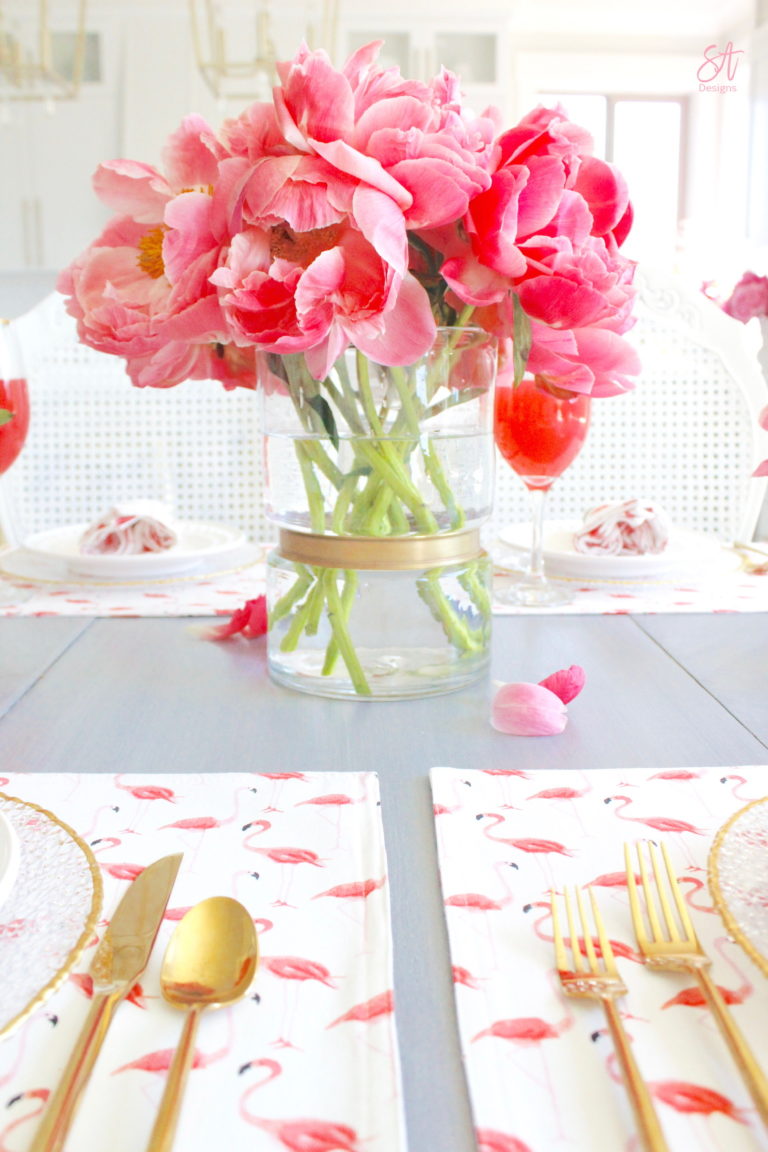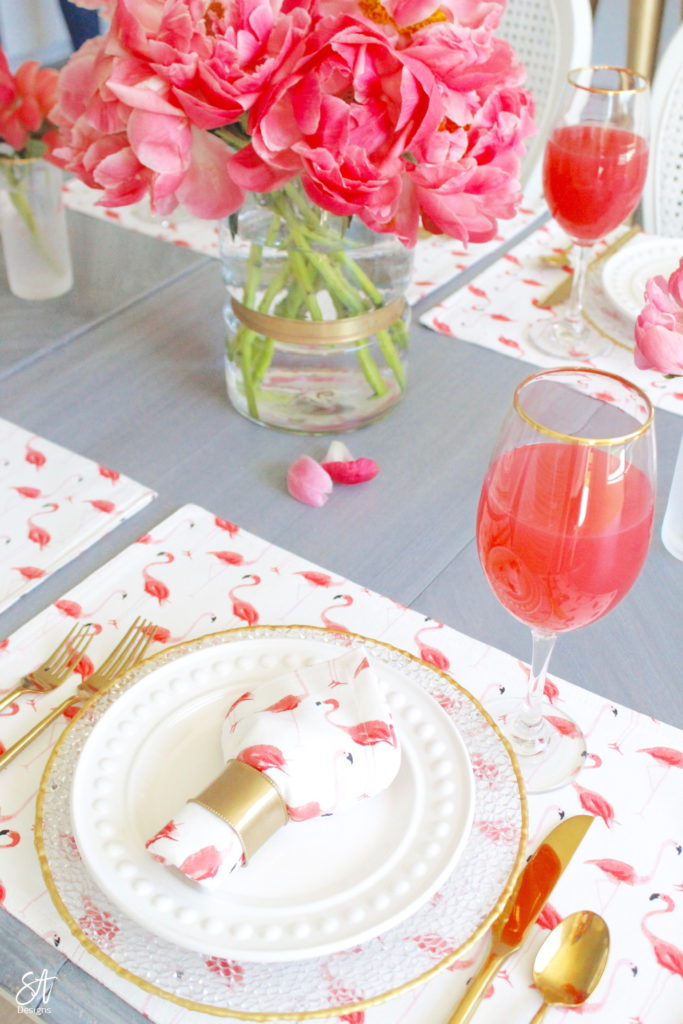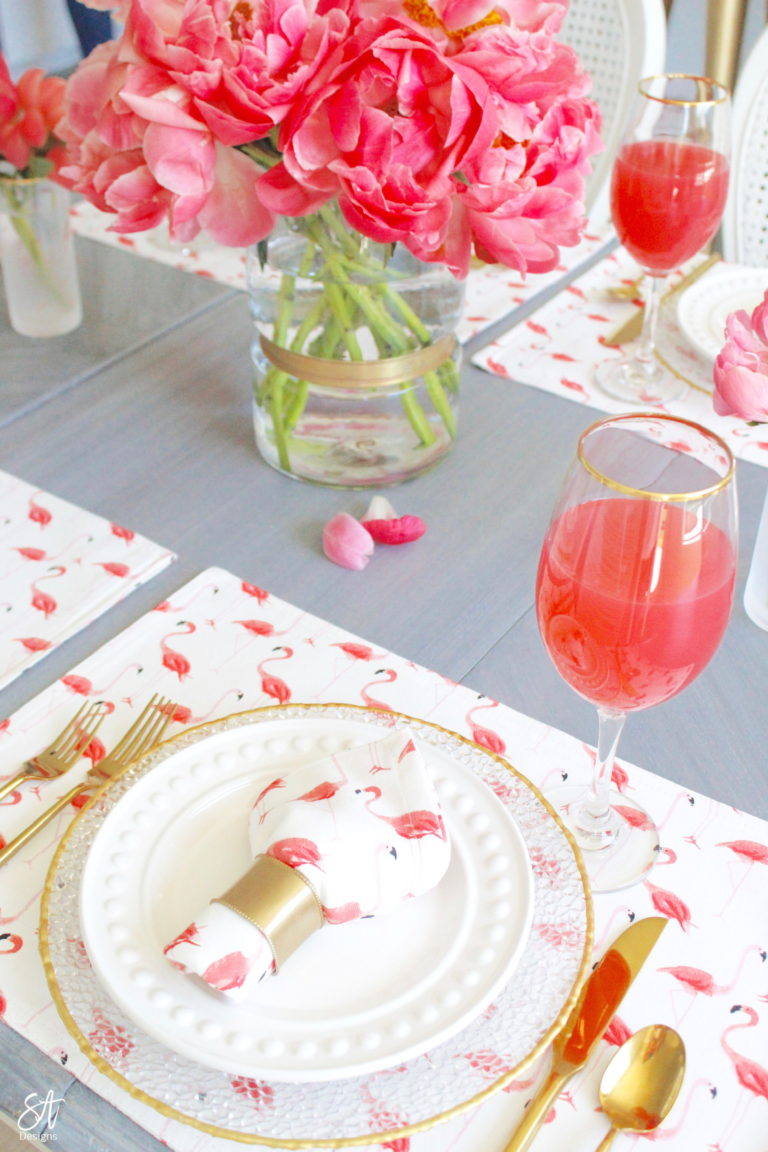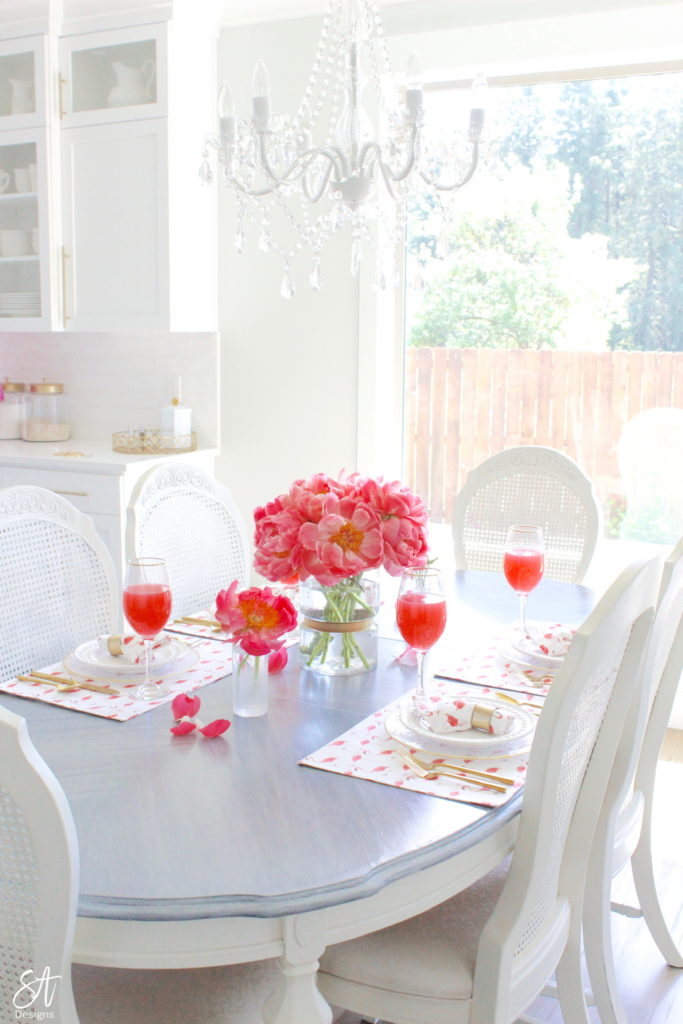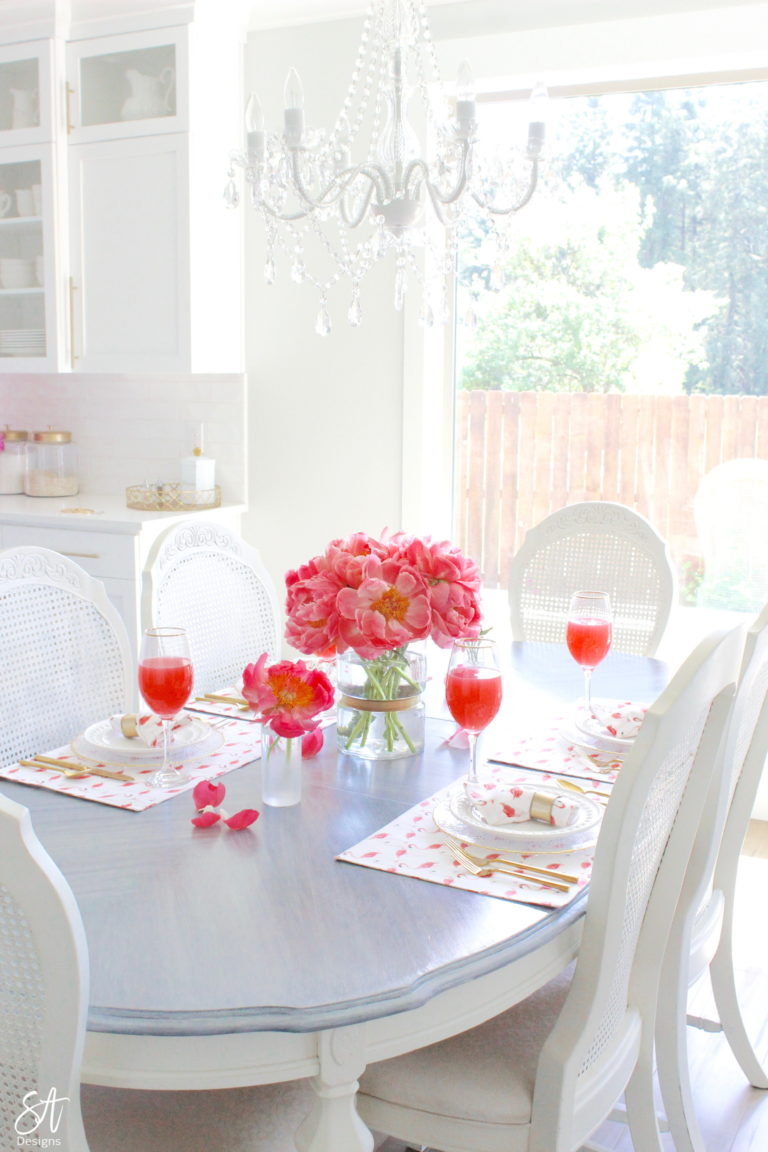 I also grabbed two of these small frosted glasses and placed them on either sides of my center vase and added more peonies in them. I wanted to keep it SIMPLE. Simple for you to be able to create the same thing and simple for ME because on a summer evening for my family, well…..I just the table to be easy for them to clear afterward.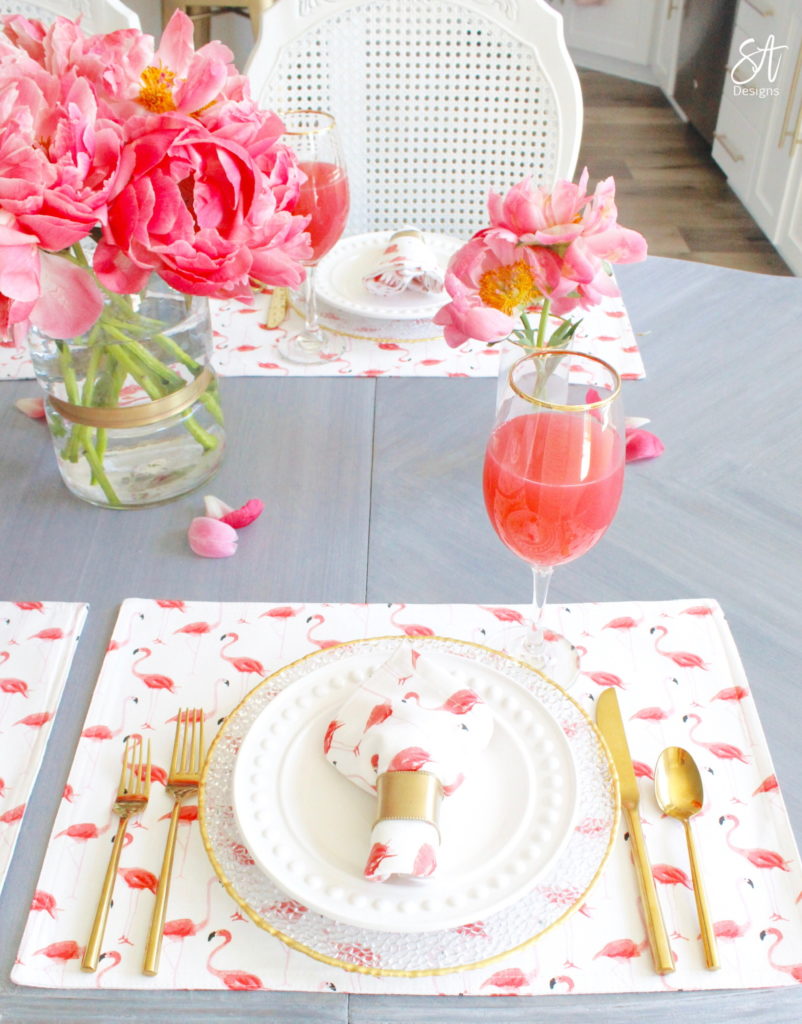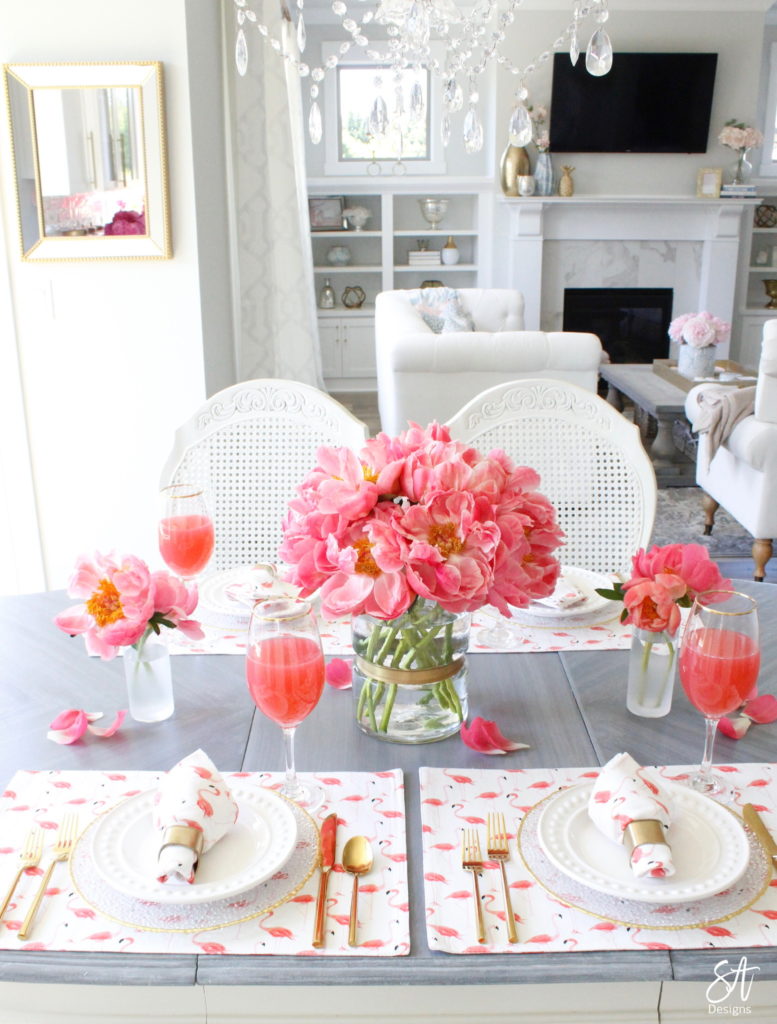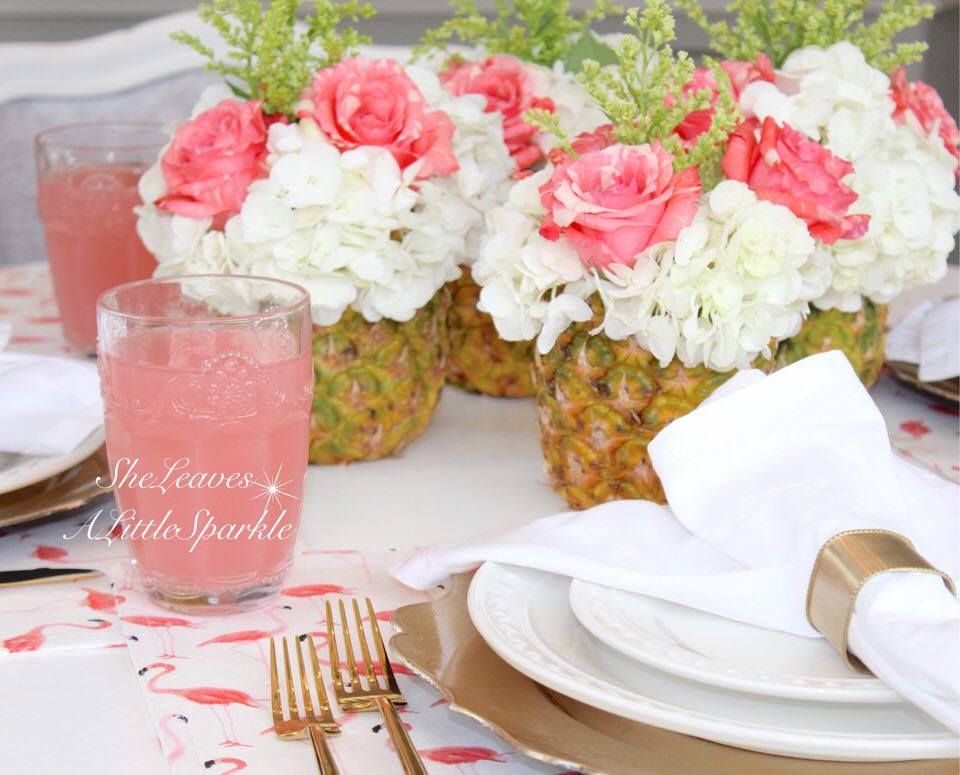 I used these placements HERE too in this back to school dinner for our kids a couple of years ago. They are so fun to use in the summer!

Click on right and left arrows to scroll and click on picture to shop.


Please visit my other talented friends sharing their summer tables with you today!
I'm so glad you could stop by today! I would love it if you could subscribe at the top of the page in order to receive my weekly emails of all my latest blog posts and see everything I'm working on! You can also follow me on Instagram, Pinterest, and Facebook to see what I'm up to in creating a home and lifestyle of inspiration!
xoxo,

---
Want to shop my Instagram posts? Click on any square below!