Sometimes you want that special piece to make the room, such as a neon sign for your bar or a large acrylic print for your studio, and often these are well worth the price. But some pieces of art out there can be pricey and there's no need to break the bank if you just want a few pieces for an end table or spare room. One of the common struggles I hear among many women, and some men, designing and decorating their spaces is trying to find a variety of really great wall art for an appropriate price.
To help you source some great pieces of art for affordable prices I've decided to collaborate with Art.com & Walmart to share my recent experience in finding a piece for our guest bedroom.  You're going to be so happy with what I'm about to tell you!
This post contains affiliate links for your shopping convenience. Click here to read my full disclosure policy and here for my privacy & cookies policy.  While this post is sponsored by Walmart and Art.com, all opinions are my own and I only collaborate with brands and products that reflect my style.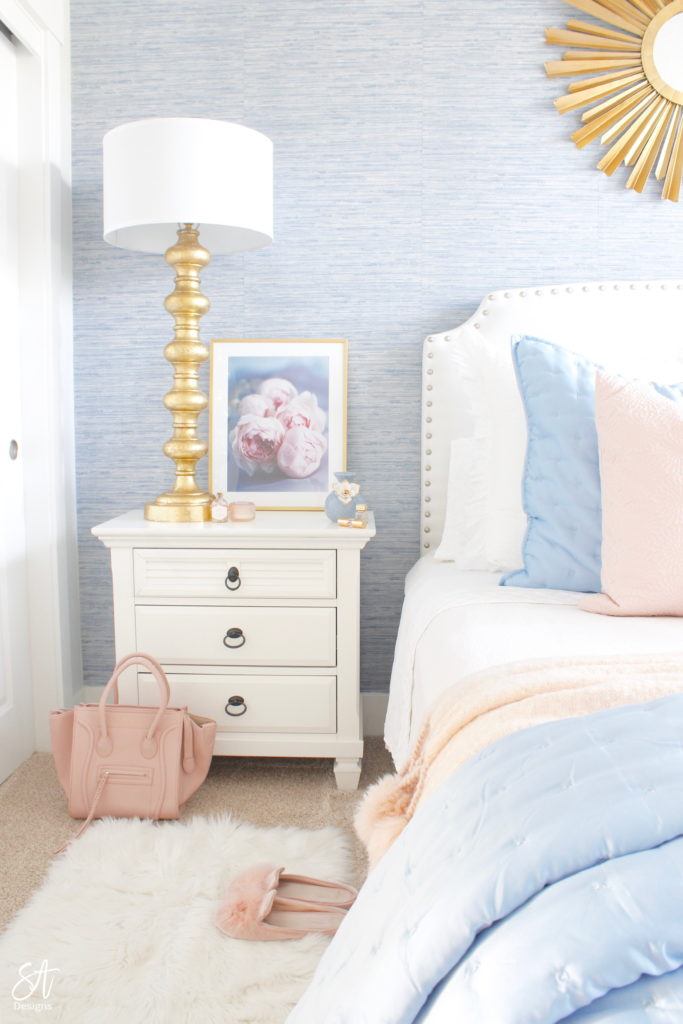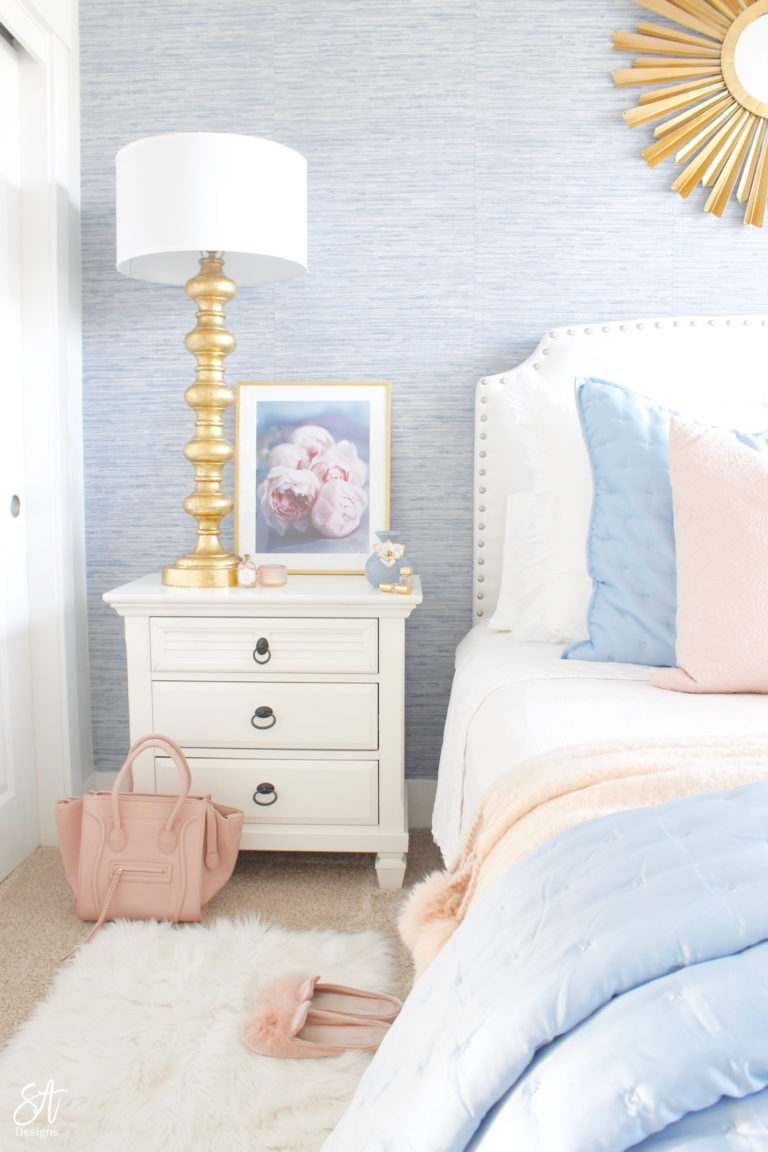 I love switching things up in the guest bedroom, as I've recently done again.  I added some blush with the blues and I wanted floral wall art.  With this tall lamp though, I decided I didn't want anything too big and I wanted something I could lean on the wall.  The hunt was on.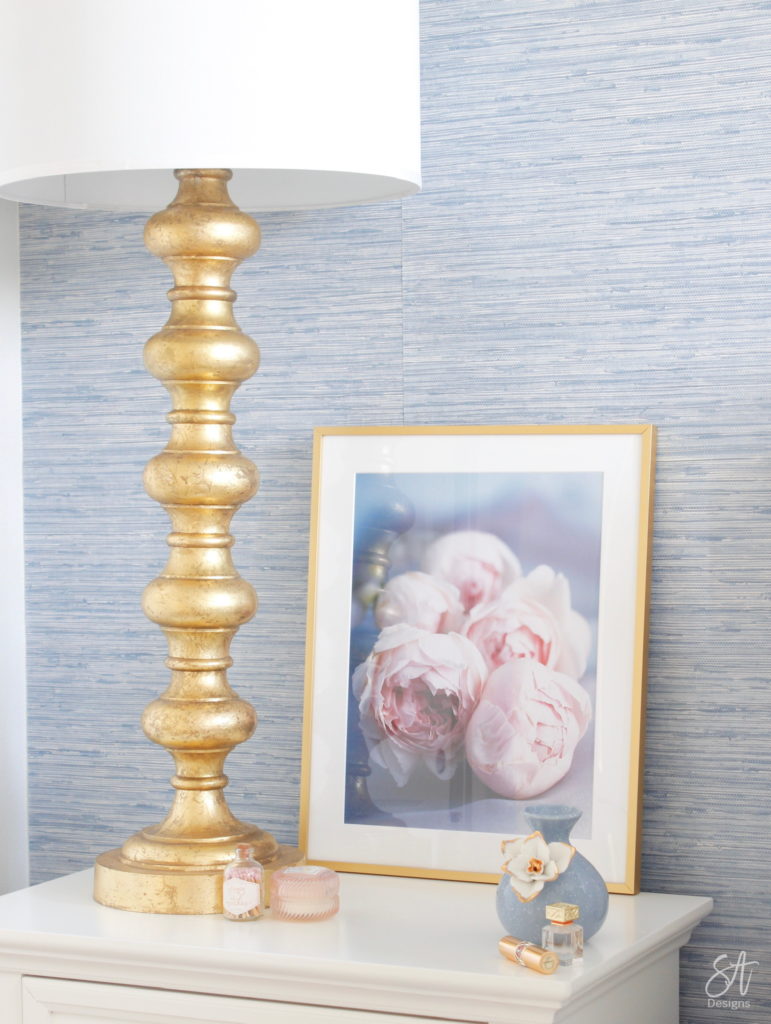 I was so thrilled to be introduced to Art.com through Walmart because they had so many different types of art categories.  I started to rethink if I wanted floral or something Parisian or modern art or brush strokes.  There were so many options and so many different beautiful pieces that would've looked beautiful on this nightstand.  It was a hard decision but this piece with the pink roses on the soft blue background really stole my heart. I know my mom and my girlfriends or sister who might come here more often stay in this guest bedroom will especially appreciate it!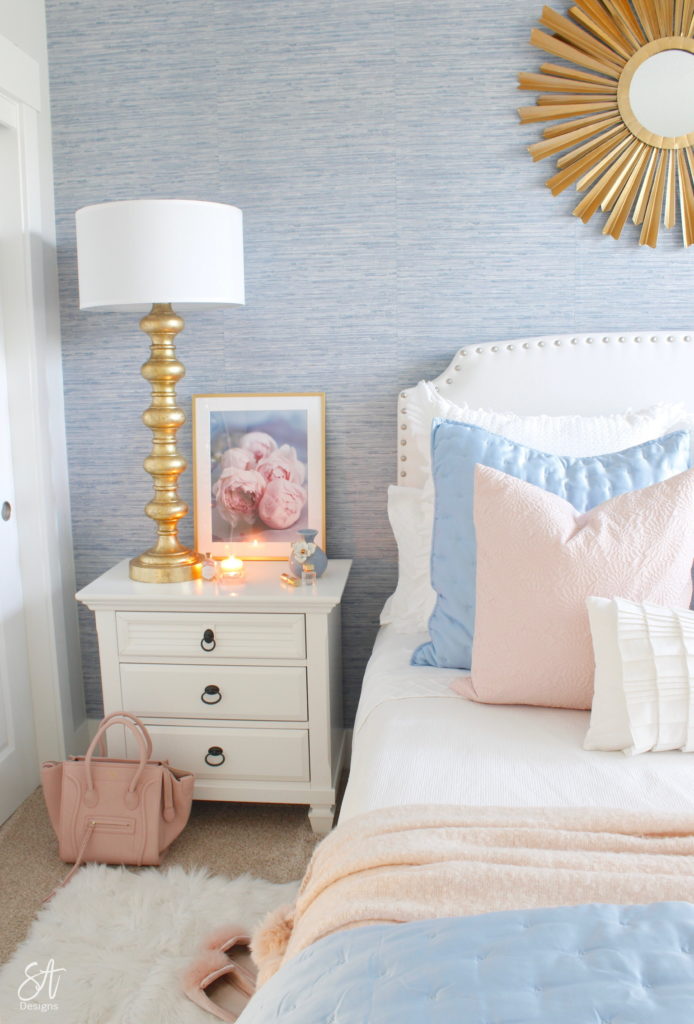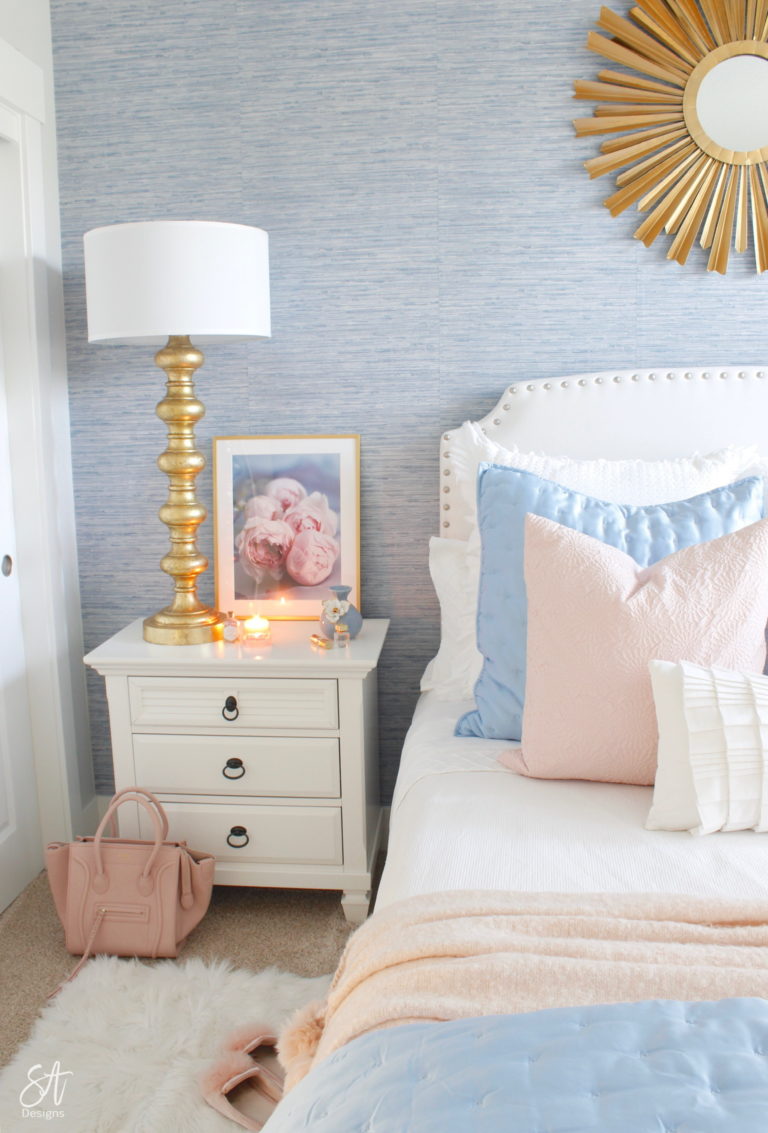 This was my first time ordering from the Art.com website so here are the things that I was impressed with.  First, variety.  I loved all the choices of art!  Second, the quality was lovely!  The print and the matting and the frame were all superb.  Third, just like Walmart has affordable prices, Art.com also had very affordable prices and I really loved that. Fourth, they arrived in a timely manner.  I ordered from them again and whenever I'm looking for wall art they will definitely be a go-to of mine, so I'm really glad to have found them and have a source for my home and for clients' homes as well.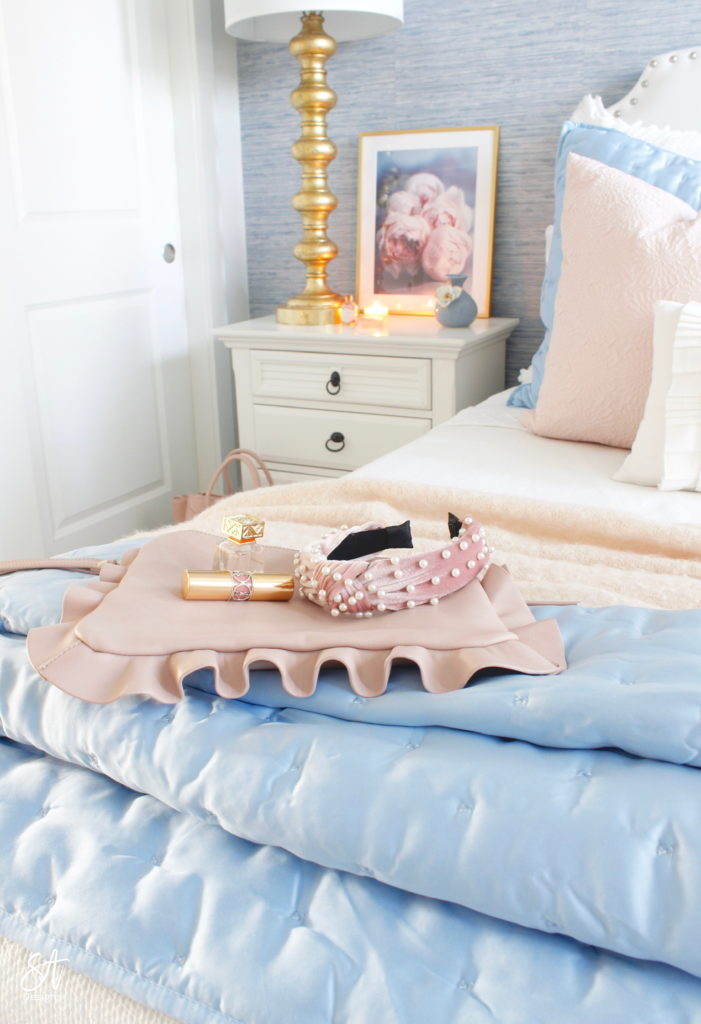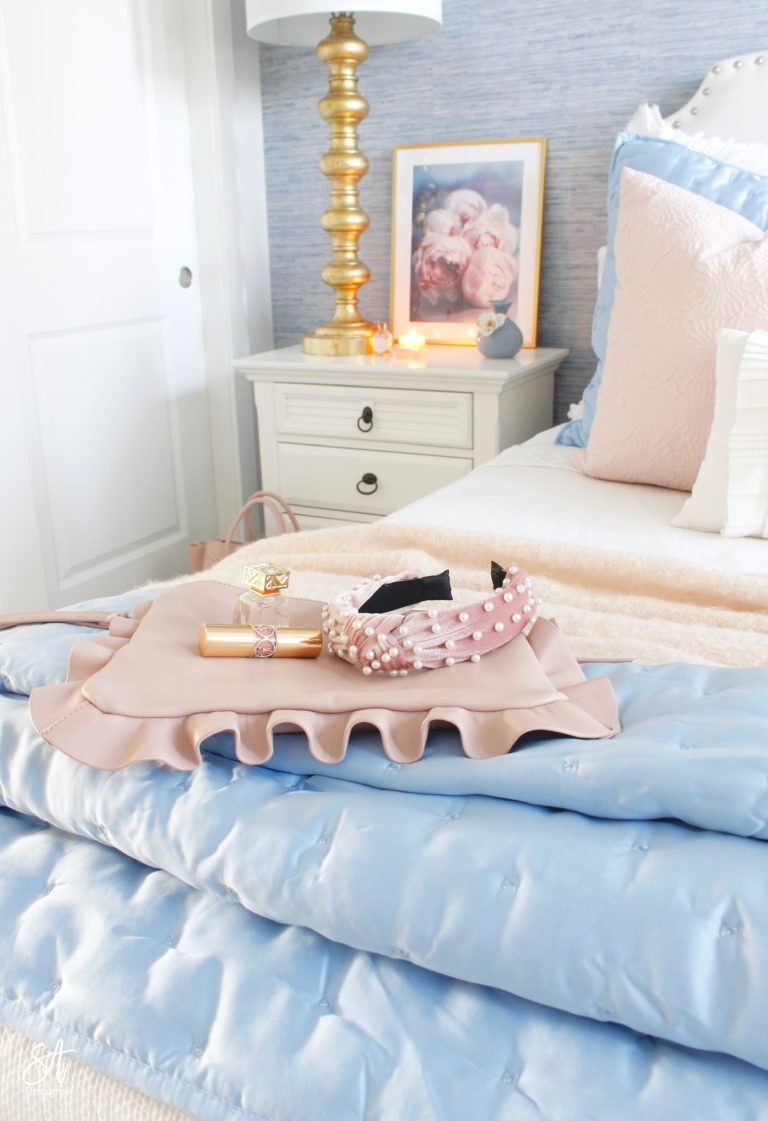 I think it really adds a touch or femininity and elegance, don't you?!  I can see my guest kicking off their heels and putting their things down at the end of the day and lighting a candle and enjoying this lovely space.  Now, that I know I love this framed print and that it works perfectly here, I've ordered a matching one for the other side of the bed.  I can't wait for it to arrive!
OTHER PIECES OF ART I LOVE FROM ART.COM
Here are some other pieces I loved and had to share with you as well!




I'm so glad you could stop by today!  I would love it if you could subscribe at the top of the page in order to receive my weekly emails of all my latest blog posts and see everything I'm working on!  You can also follow me on Instagram, Pinterest, and Facebook to see what I'm up to in creating a home and lifestyle of inspiration!
 xoxo,

---
Want to shop my Instagram posts?  Click on any square below!