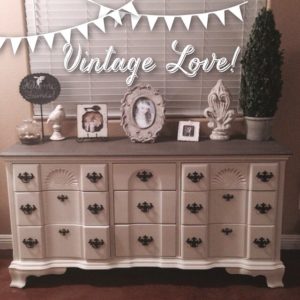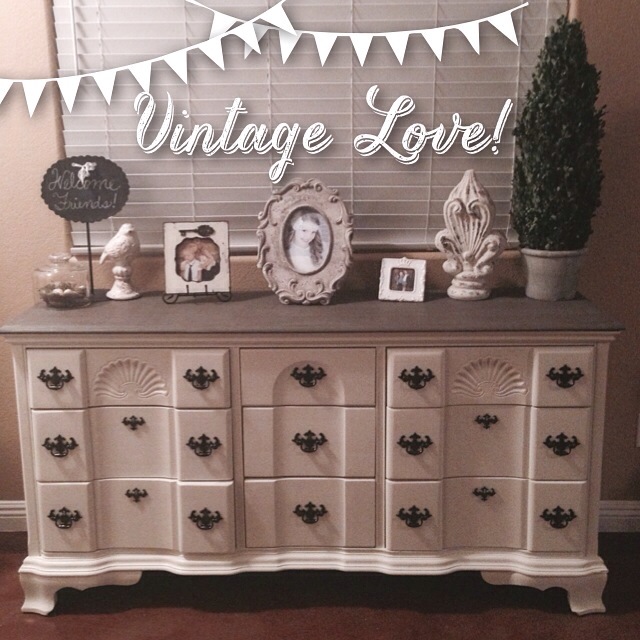 I have refinished a LOT of furniture in my day! Especially back in Texas at Junque Queens (a treasure in Waco, TX) and doing shows. You find the best pieces back there in The South. Not only are they much easier to find there than in Las Vegas, but the prices are a lot less. I've purchased gorgeous vintage dressers for as low as $5 at garage sales. I've been known to dumpster-dive, climb in huge boxes outside of Goodwills, pick through old barns and sheds, and pull over to grab pieces off the curb. I have no shame! Every piece has a story behind it and I absolutely LOVE and believe in mixing the old with the new. They just don't make them like they used to right?!
I wanted a new entry buffet so I found this great piece on Craigslist for $50. It's more than I like to pay but it was worth it and is a great piece for storage as well. After sanding it down, I painted the bottom with Valspar's "Woodrow Wilson Presidential White" from Lowe's. I have been obsessed with this color for years now. It's the perfect "off-white" color without being stark white and not cream.   I stripped the shine and stain off the top, used mineral spirits to clean it up and let it dry over night before I sanded it down and added wood conditioner. (HERE is a great and easy tutorial and more details if you are not familiar with this staining process.) Then, after letting it dry over night, I stained it. I used Minwax Walnut and then applied the Grey on top. I finished it off with a satin-finish polyurethane to protect it and for easier cleaning. It turned out perfectly!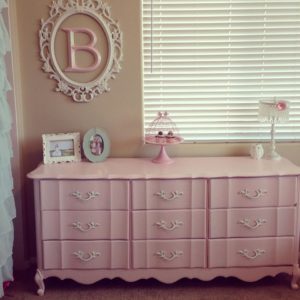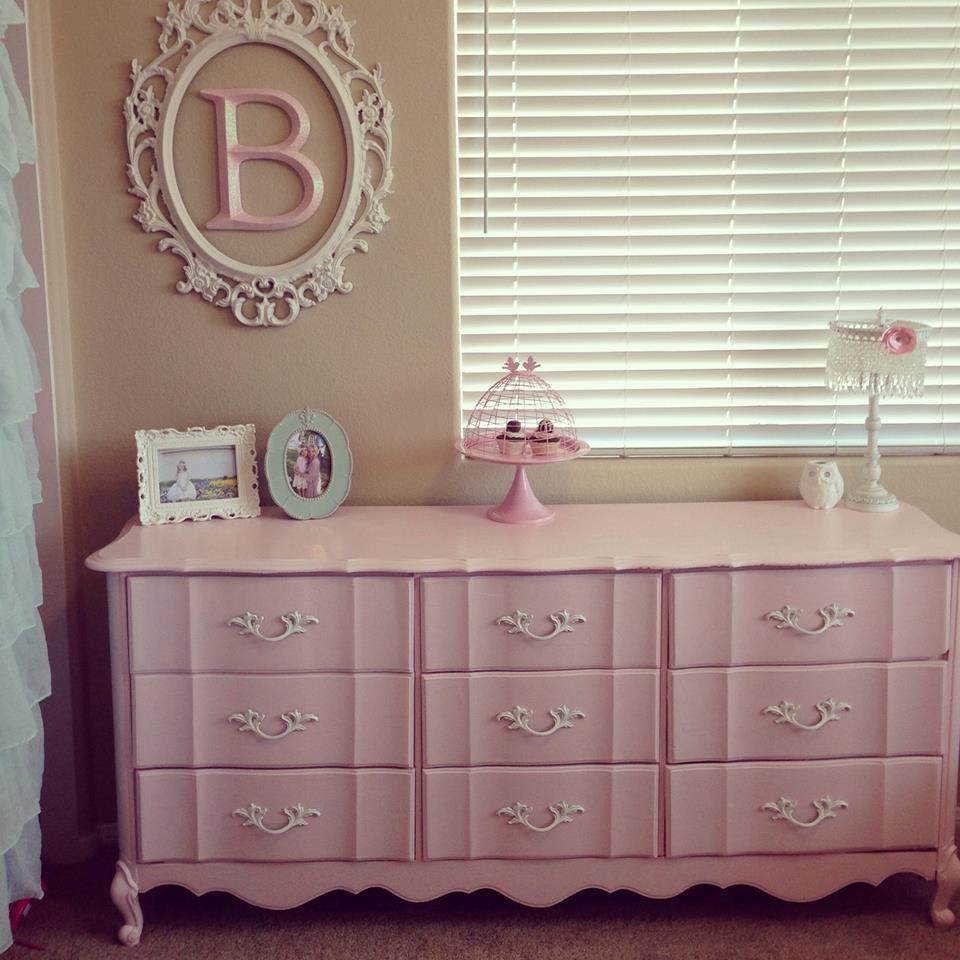 I've also been needing another dresser and more space for my daughter's room. I knew I wanted a French Provencial long dresser but they are always hard to find expensive when you do find it. I lucked out. I found one for around $100 on Craigslist , which is a great deal, considering its popularity these days. I sanded it and primed it and then used this fun cotton candy pink paint in a semi-gloss finish that I had in my garage. I'm obsessed with it! It's perfect for her cute shabby chic pink/aqua/white bedroom!