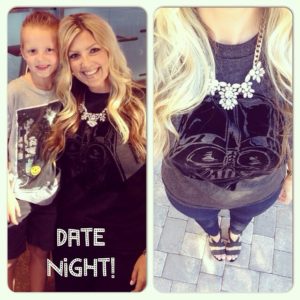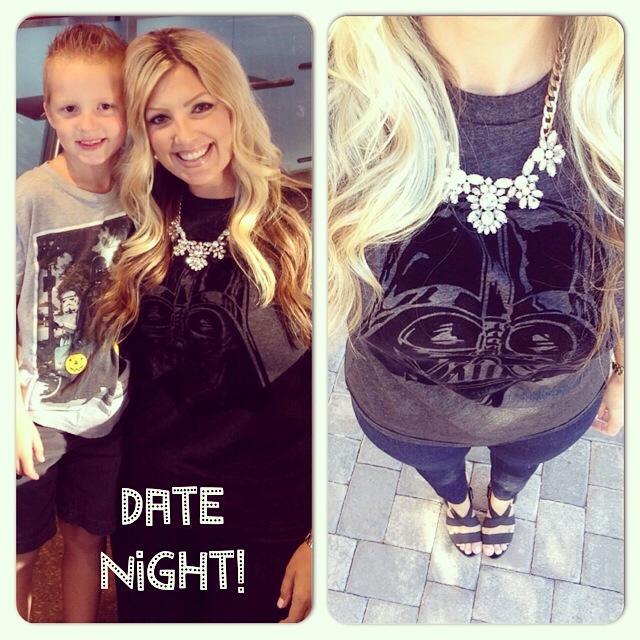 Now that school has started again, as well as dance and sports (and homework…ugh), we figured it was time to schedule some one on one time with our kiddos.  I got to have a date night with this handsome young man!! I've been looking forward to this all week and even bought this shirt just for our date and told him he needed to wear his Darth Vader shirt also (I found mine at Walmart in the mens section for less than $10). He SCREAMED with excitement when I came out to get him! He was sooo surprised!  And I actually thought that it looked very chic, after I accessorized it!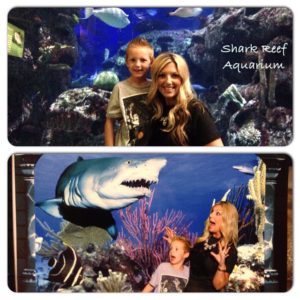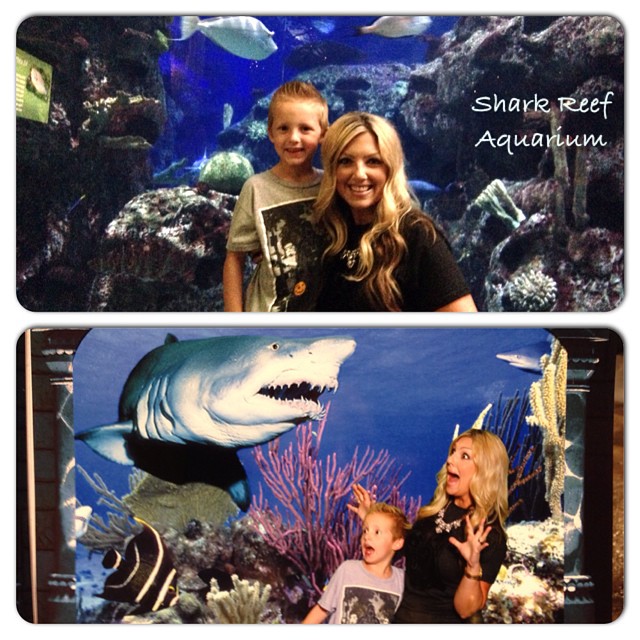 We grabbed a quick bite to eat at Café Zupas (his fave) and then went to the Shark Reef Aquarium at Mandalay Bay.  We LOVED this place!!!! So many cool fish, sharks and other sea life to see! Great discussions with this kid….Been laughing so hard! BEST.DATE.EVER. with this boy!  Especially since he wanted to hold hands with me and opened every door!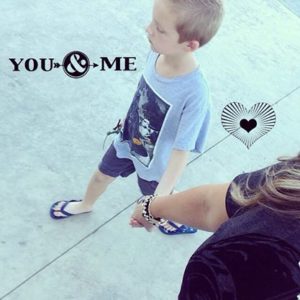 (Moms…you can do this with your daughters too, for one-on-one time and see my post HERE where we also shared the Daddy-Daughter date that we posted as well.)
Need a few ideas and a little inspiration? Here they are:
Ice Cream or Frozen Yogurt
Lunch or Dinner at restaurant of child's choice
Bicycling and picnic
Roller skating or Ice skating
Visit a pet store (Watch out! You might bring one home)
Take a dancing class together so she learns to dance
Sporting event of child's choice
Zoo or Aquarium
Volunteer together or make a list of kind deeds you could do for others
Go shopping to child's favorite store
Christmas Shopping for friends and loved ones
Game Arcade or Entertainment Center
Carnival or Circus if they're in town
Concert or Performance (movies are fun too but then you don't get to talk and interact as much so make this your back-up plan if other plans fall through)
Picnic at the park
Mini golf or go golfing at a course, if your child enjoys that or would like to try
Scavenger Hunt
Hiking
The beach or a pier if you live close
Amusement park (again, if you live close to one)
The most important thing is just to have fun, interact and talk. Get your kids to talk! If this intimidate you, well then…make a list of fun questions to ask during your time out together! Good luck!