It's no secret…..I love pink.  People tell me all the time that when they see something beautiful that's pink or sparkles, they think of me.  I just love that.  My birthday is June 23rd and guess what day that is also?  National Pink Day!! I mean, does God know me or what?! Ha! I think he has a fun sense of humor.  And remember the movie "Steel Magnolias"?  When I first saw it at age 11 (along with a room full of sobbing tweens at my birthday slumber party in 1989 lol), my eyes lit up as Shelby said, "Pink is my signature color."  I knew she was a kindred spirit because I felt the same way.  Then what did she say? "My colors are blush and bashful."  I just LOVED that.  And ever since, one of my favorite shades of pink has been blush.  Well guess what?  Today I'm sharing some FABULOUS blush furniture and decor with you!
Let's start off with this blush furniture because TODAY ONLY you can get it for 30% off at Target!  Nate Berkus released a fabulous line at Target, a little mid-century modern for my taste, but he offered the items in blush slipper pink as well so….i love them and they'll work for me.  The prices on these items are ridiculous!  All under $200 and some are under $100!  And, of course, with the 30% off and if you use your Target Red debit or credit card, you get your extra 5% off.  I just purchased one of these chairs and ottomans.  Can you guess which ones? Stay tuned and I'll be sharing in a few days when it arrives!

Target is also offering a variety of beds and headboards in blush and are offering this deal:
Spend $200 save $50 on select regular priced furniture and home decor items. Discount applied at Checkout. Not valid on previous orders. Offer expires 01/21/2017 at 11:59PM PT.

They also carry a pretty blush nursery glider and ottoman, as well as another pretty light blush chair and fur stool.

NOTE:  I, personally, would paint ANY of the wooden legs to either white or gold to go with the rooms in my home that I'd put them in.  You can do the same or leave them as is if you are incorporating other walnut-colored furniture or if you like the way it comes.
Here are some other blush home decor items, textiles and accessories that I love and wanted to share with you.  Whether you just want a subtle pop of pink or a room full of it, I've got you covered with these fabulous blush favorites…..

Of course, I can't end this post without sharing one of my all-time favorite things….the Blush Shabby Chic Ruffle Throw Blanket found HERE in my online shoppe.  It comes in 4 colors but that blush gets me every time!  It was the perfect addition for Brooklyn's Tween Girl Bedroom Makeover.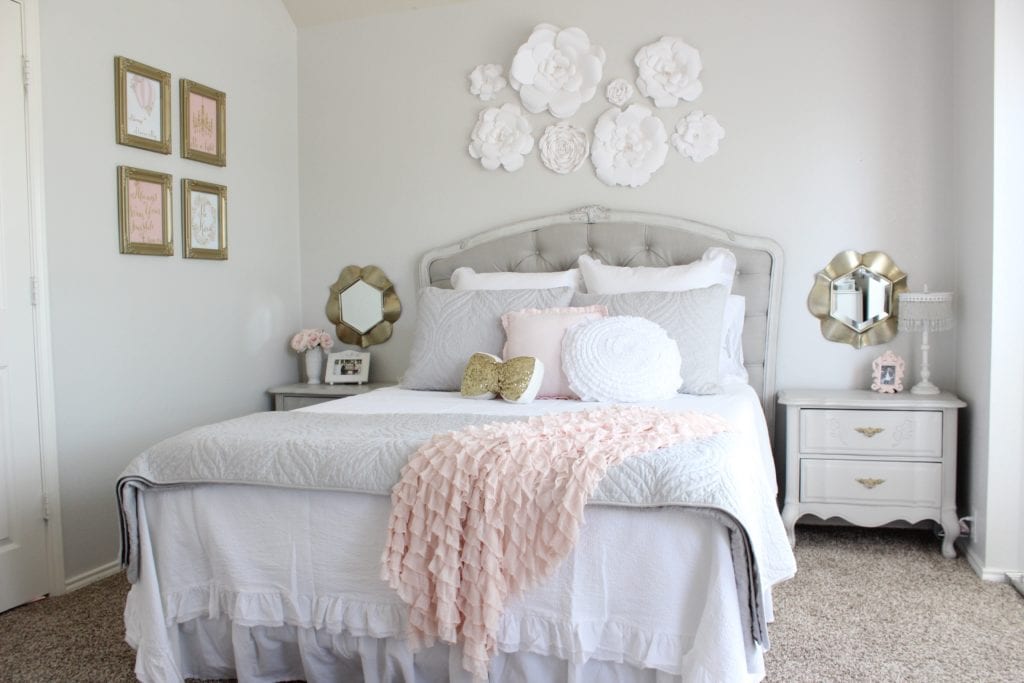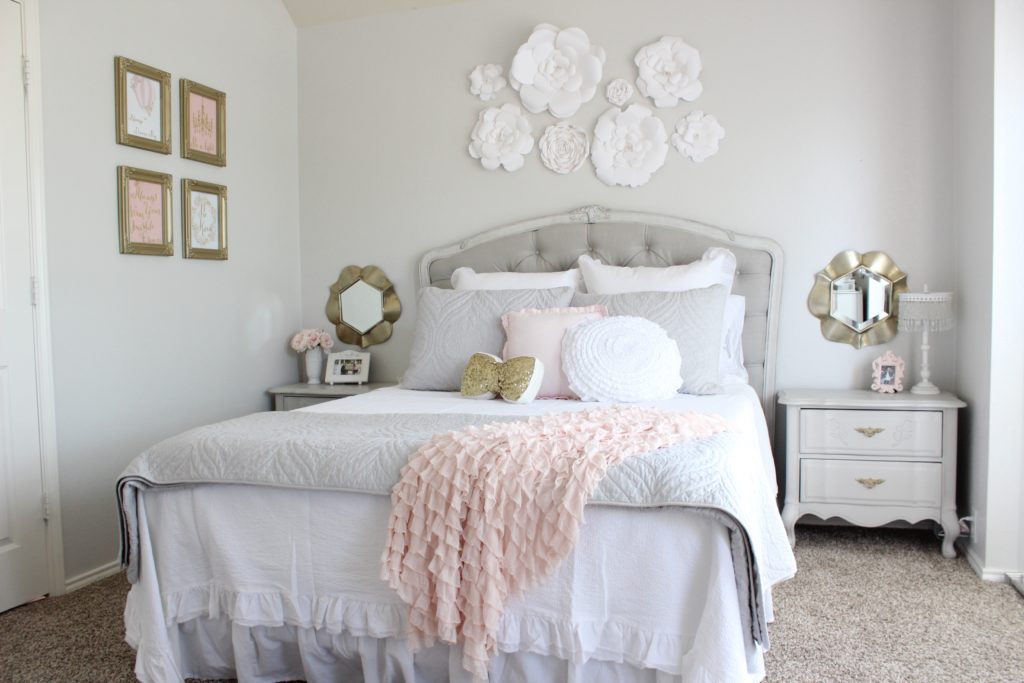 I even cut it in half, long ways, and overlap them to make a runner like I did in my Mothers' Day Tablescape.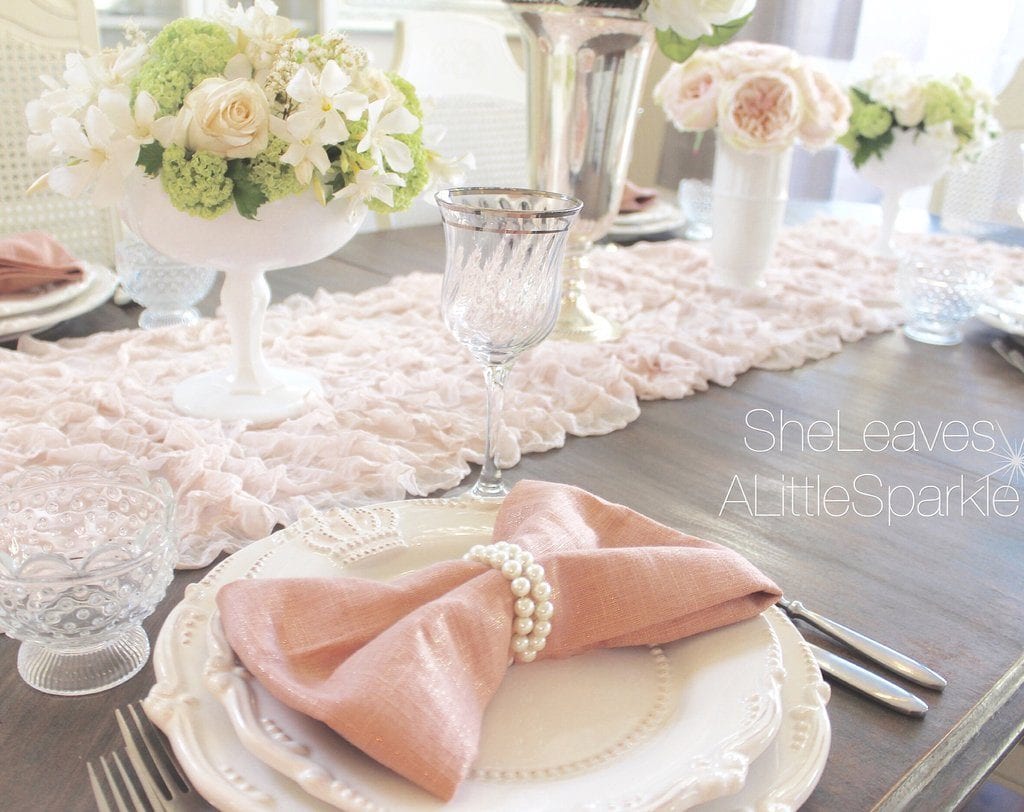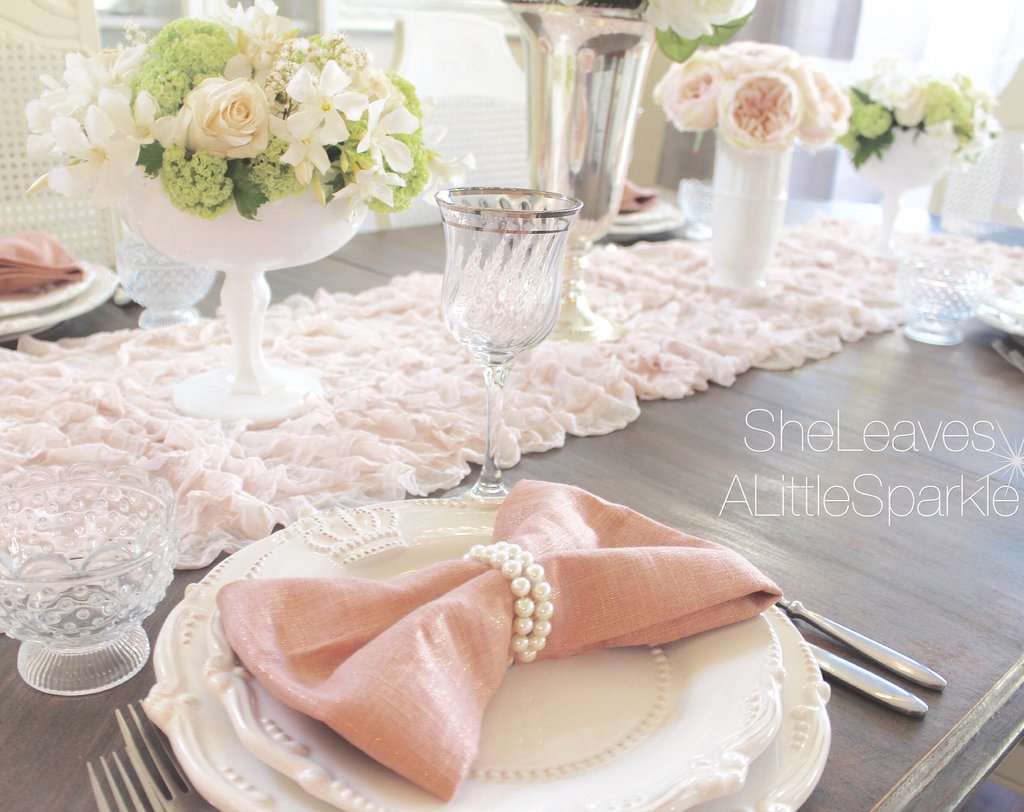 I hope you found something you pretty pieces from the blush furniture and decor that I shared with you today! Hurry and shop those 2 top sections by the end of the day for those AMAZING prices!
***UPDATE*** I received the Nate Berkus tufted blush chair (above) that I ordered and LOOK!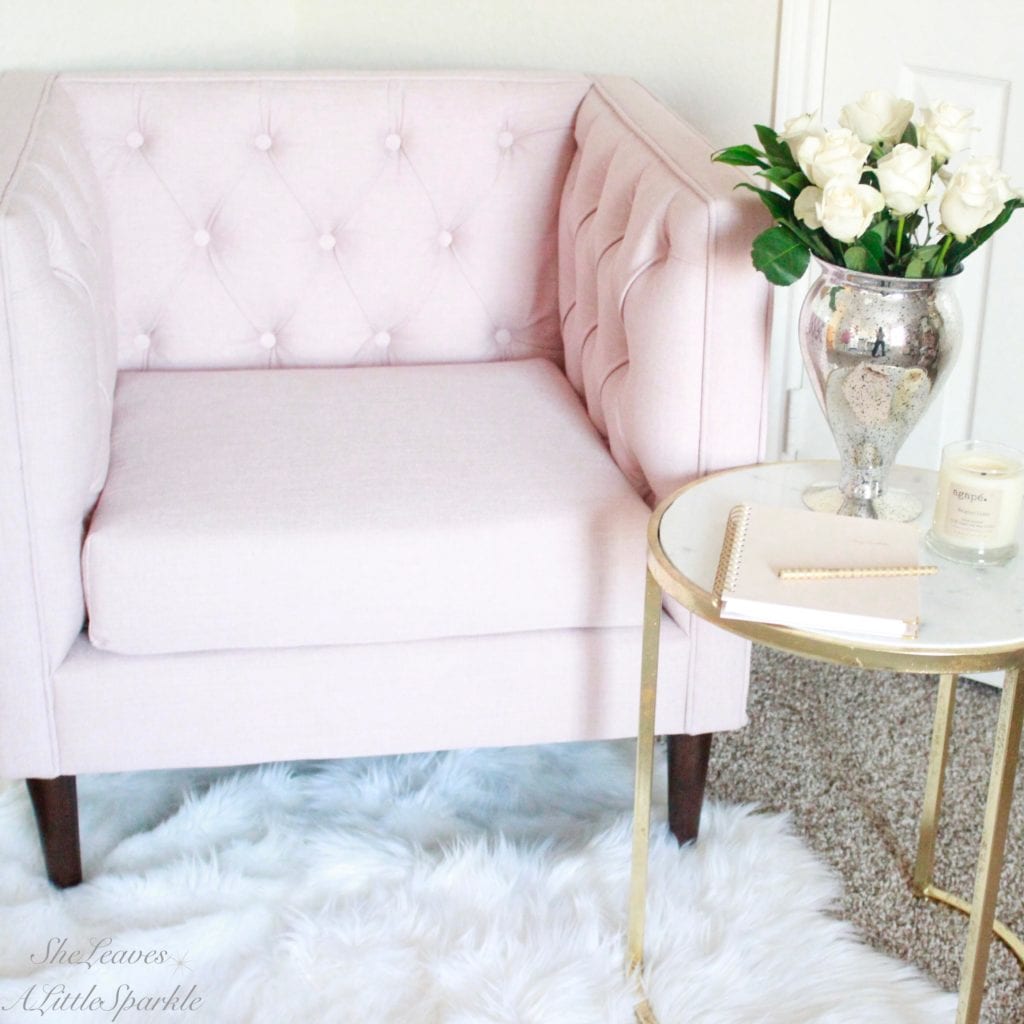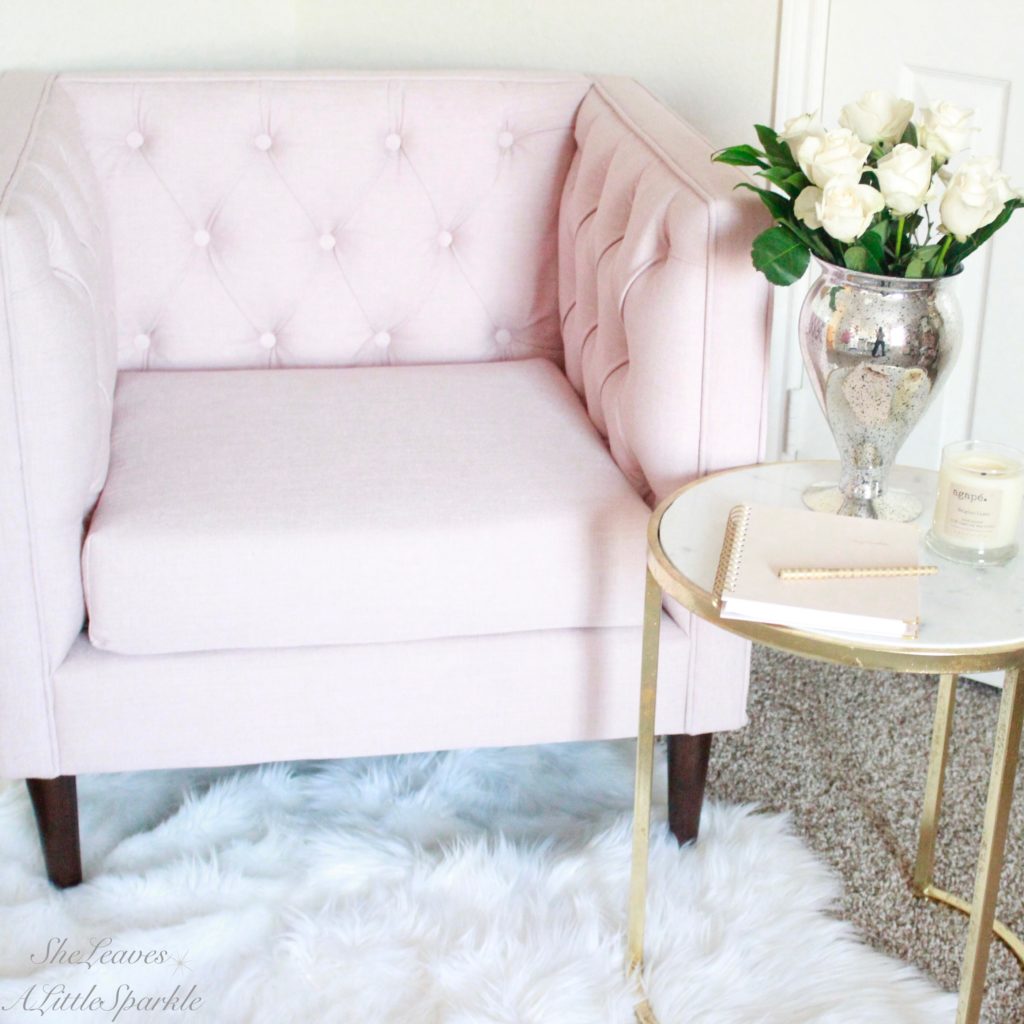 Isn't it just lovely?!  It's even prettier in person and I'm so pleased with it! It's lighter than the picture but the perfect blush.  It's going right here in my office!
Thanks so much for joining me today!  I would love it if you subscribed at the top of the page in order to receive my weekly emails of all my latest posts.  You can also follow me on Instagram, Pinterest, and Facebook to see what I'm up to in creating a home and lifestyle of inspiration!  Hope to see you soon!
xoxo,