A new year and already we are celebrating special occasions and birthdays! I wanted to quickly share with you today something I posted on Instagram last year that I STILL get messages about. Let me share some simple and sparkly birthday decor with you!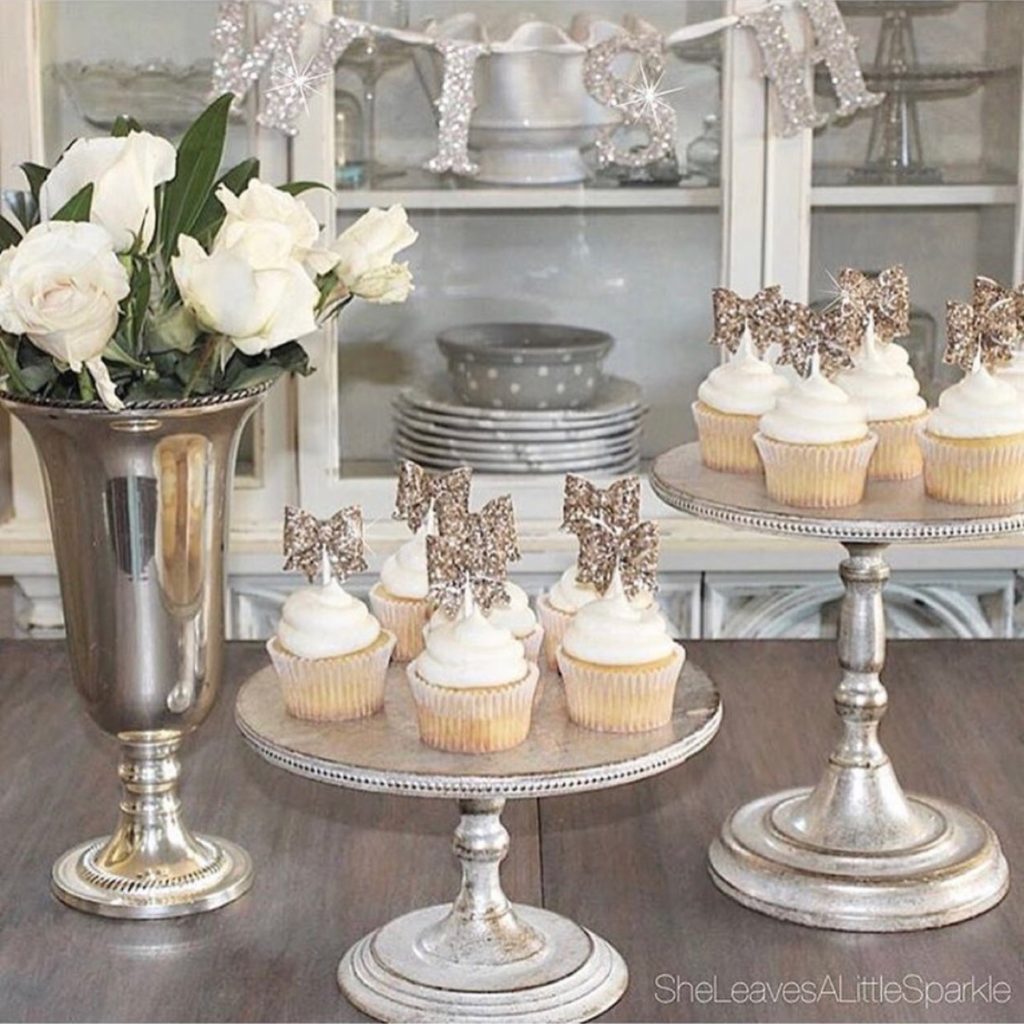 My dear friend and neighbor, Ally, was having a birthday. We all went out to dinner, as a group of girlfriends, to celebrate. But instead of having whatever the restaurant was serving for dessert and just singing Happy Birthday there, I invited everyone back to my home, since it wasn't too far at all from the restaurant, and had something special here. We sang Happy Birthday and opened gifts and had her favorite cupcakes in a more intimate setting and then relaxed at my home and talked for hours. It was PERFECT! I highly recommend doing it!
All I did to make it sparkly and special AND elegant was add a few glittery touches and some white roses. I love this glitter WISH banner I had found at a local boutique. I found it HERE on Etsy for you, for now, but I will hopefully be carrying it very soon in my online shoppe and will update you when they arrive.  Make sure you subscribe to my emails at the top of the page to get all of my latest updates, arrivals of new inventory, and weekly blog posts.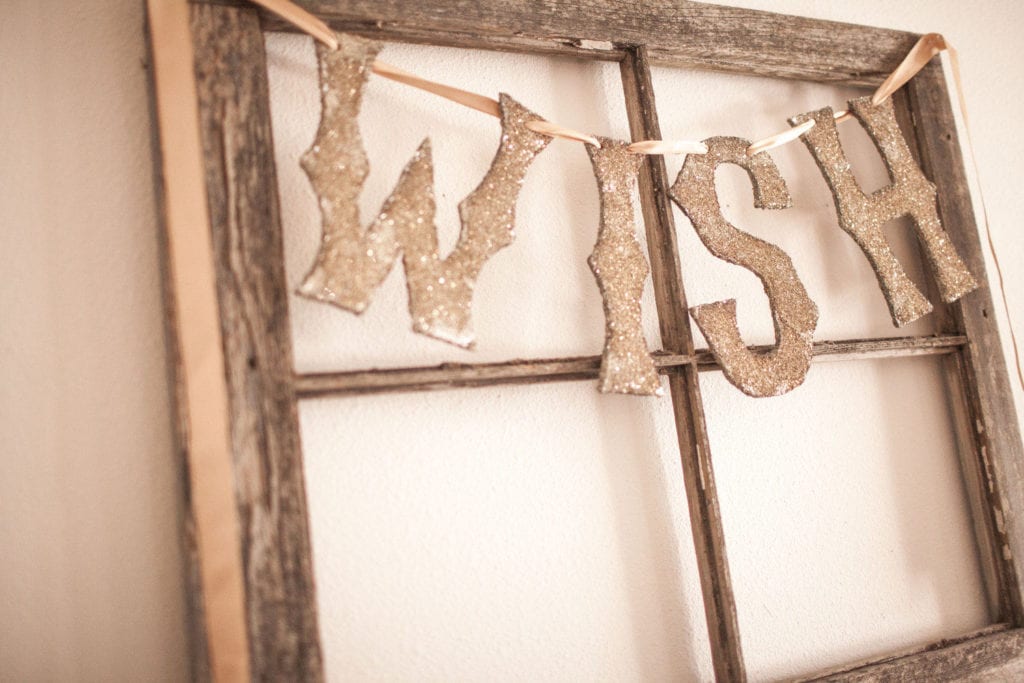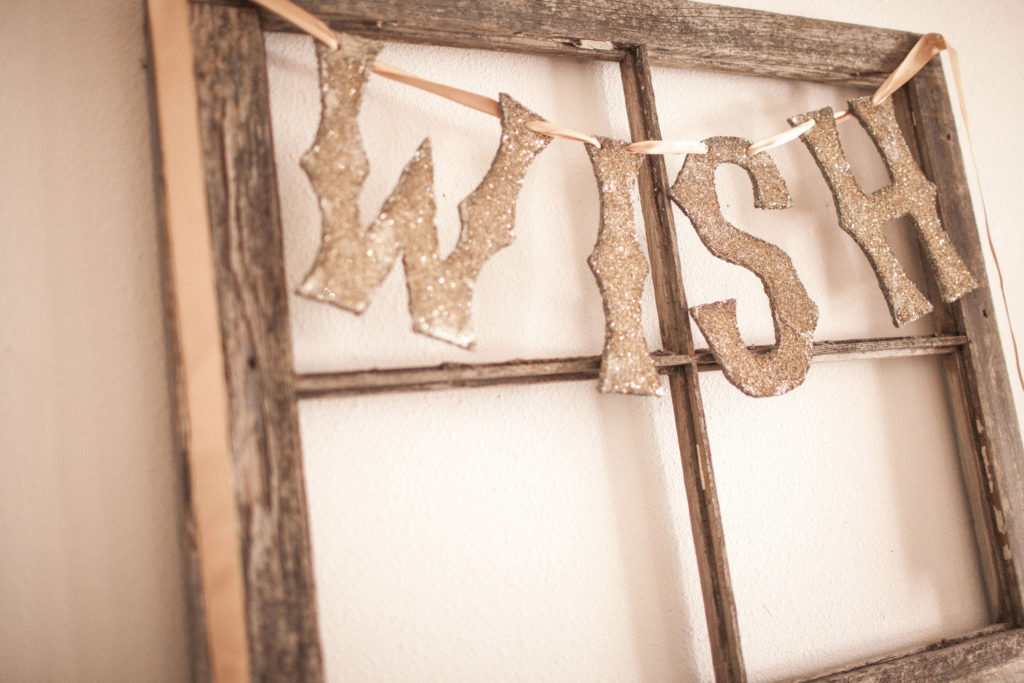 Currently, in my online shoppe, I also carry a glitter banners as well that you could use and would be so pretty.  Here is the Glitter Letter Banner….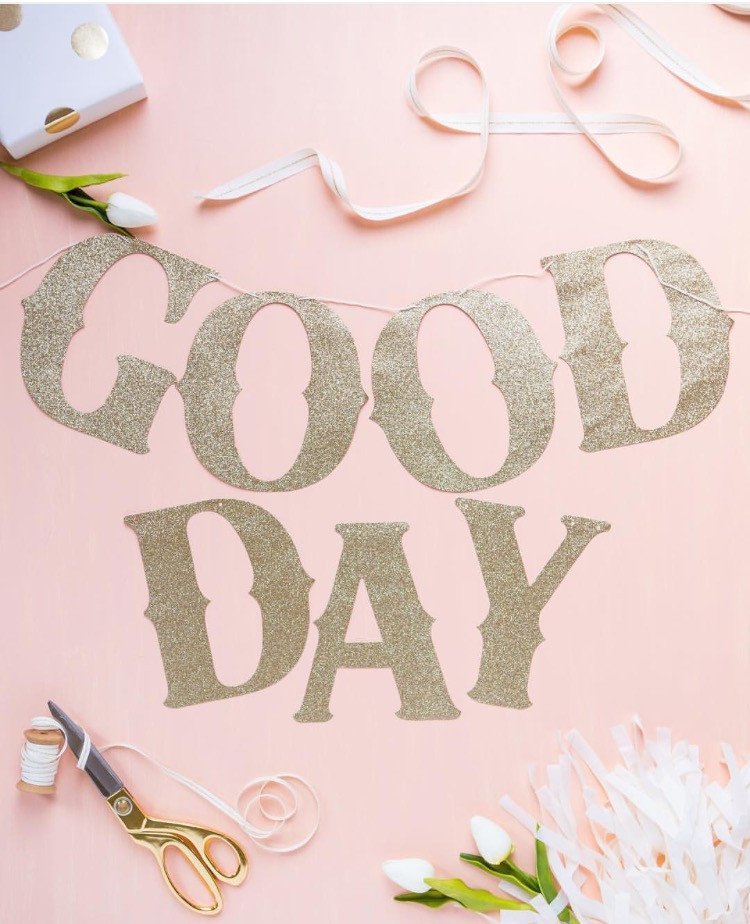 I used two matching cake stands of different heights this time.  The ones I have were found at Taipan Trading Co. in Utah but here are some similar options that would look great!

Normally, I like to use my usual chandelier prisms cake stand, which is soooo gorgeous and you can certainly use one!

I found the CUTEST glitter bow cupcake toppers and knew I had to have them on these cupcakes for Ally!  Aren't they just so pretty and girly?!  She just died when she saw them! It was so fun!  They were made by Olive Our Love Handmade on Etsy BUT they are taking a break.  So you can find lots of other pretty options below:

Add a lovely vase and some fresh white roses, or any floral of your choice, and you are set!  It's simple but it's elegant and special and I'm SURE it will be unforgettable!

Thanks so much for joining me today!  I would love it if you subscribed at the top of the page in order to receive my weekly emails of all my latest posts.  You can also follow me on Instagram, Pinterest, and Facebook to see what I'm up to in creating a home and lifestyle of inspiration!  Hope to see you soon!
May all of your parties be sparkly and successful!  Muah!
xoxo,