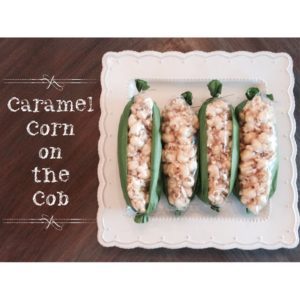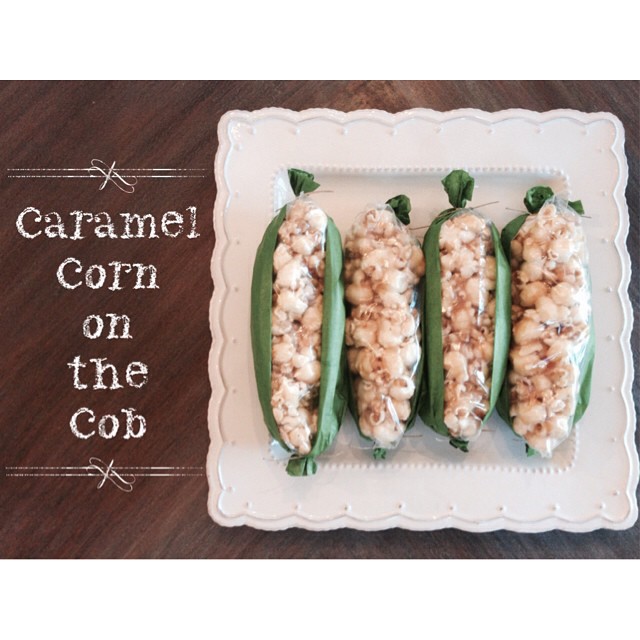 Just finished our treats for tonight's Family Home Evening.  We're talking about having an "attitude of gratitude" every day and not just during this time of year. After a thought and a quick scavenger hunt, I'm bringing these out.  I think they're going to loooove them!  And then we're dropping off a bunch of extras that I made for friends that have been so sweet to us when we were hit with the flu recently.
Here's "Great Uncle Walt's Soft Caramel" recipe that is great over popcorn, sundaes, apple nachos etc.:
Recipe:
1 C. Brown Sugar
1/2 cup butter
1 C. light Karo syrup
1 can sweetened condensed milk
Bring all ingredients to a rolling boil for no more than 2 minutes and then remove from heat. Let it cool off for a few minutes and then pour over popcorn. I like to pull out my popcorn popper and make my own plain popcorn or you could use the light microwave popcorn bags.
Shove all that gooey yummy caramel popcorn into snack size bags and seal tight.  Cut green tissue paper into strips that are wide enough to gather along the sides of the upside-down bag of popcorn and a few inches longer than the top and bottom.  Twist and tie each end with some twine and you are done!  This would be cute with a thank you note during this time and would also be appropriate for class parties or office parties or neighbor treats as well.