There are just 2 days left until Valentine's Day and I'm ready to go!  I've got my family dinner planned and gifts ready to go.  There's only one thing left to do…deliver a few Valentines to my Galentines.  If you're needing a last-minute idea, I'm sharing this darling and simple Galentines gift idea.
This post contains affiliate links for your shopping convenience.
Click here to read my full disclosure policy.  All opinions are my own.

Years ago I started a tradition of stopping by my girlfriends' homes and wishing them a Happy Galentines' Day, on each Valentines.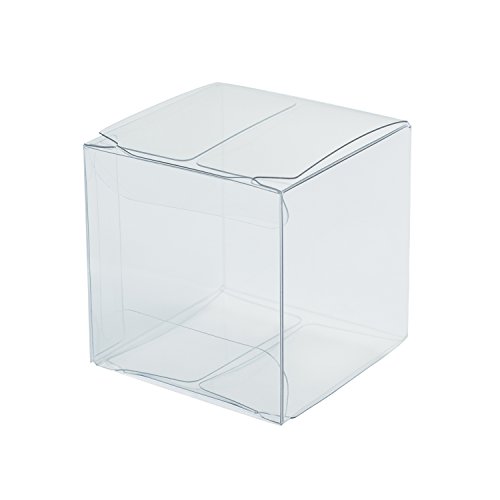 I start by purchasing some clear gift boxes.  I prefer the 5″x5″ ones.  I can't find them anywhere at craft stores, only the 2″ ones.  So I order the 5″ boxes HERE.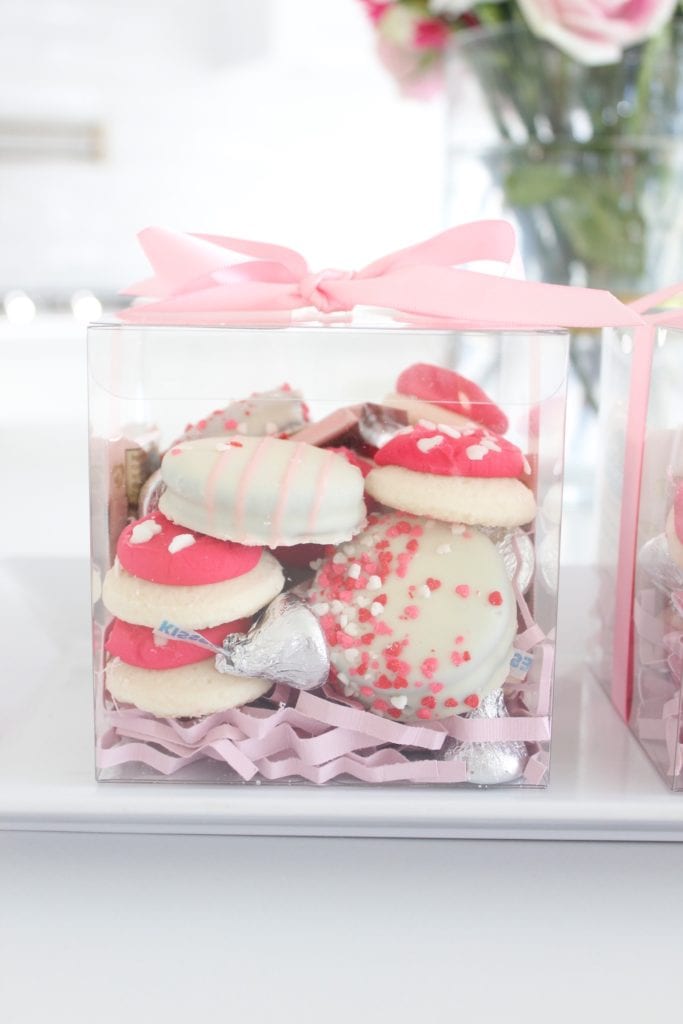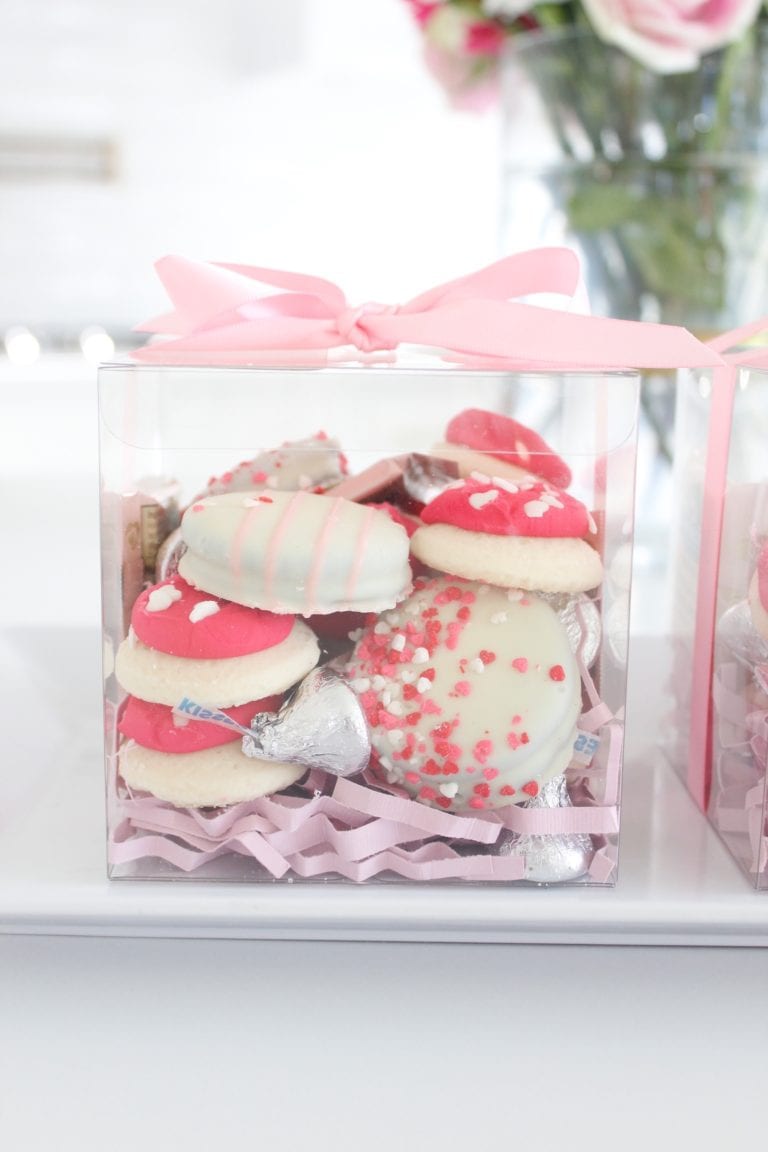 On the bottom I'd start with some cute shredded paper.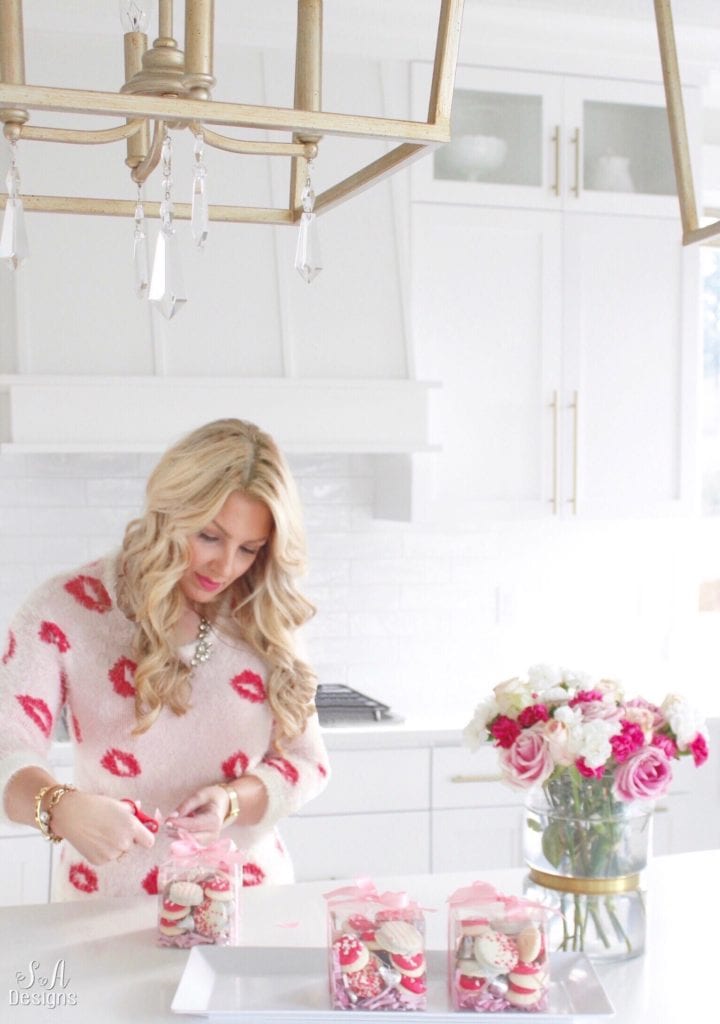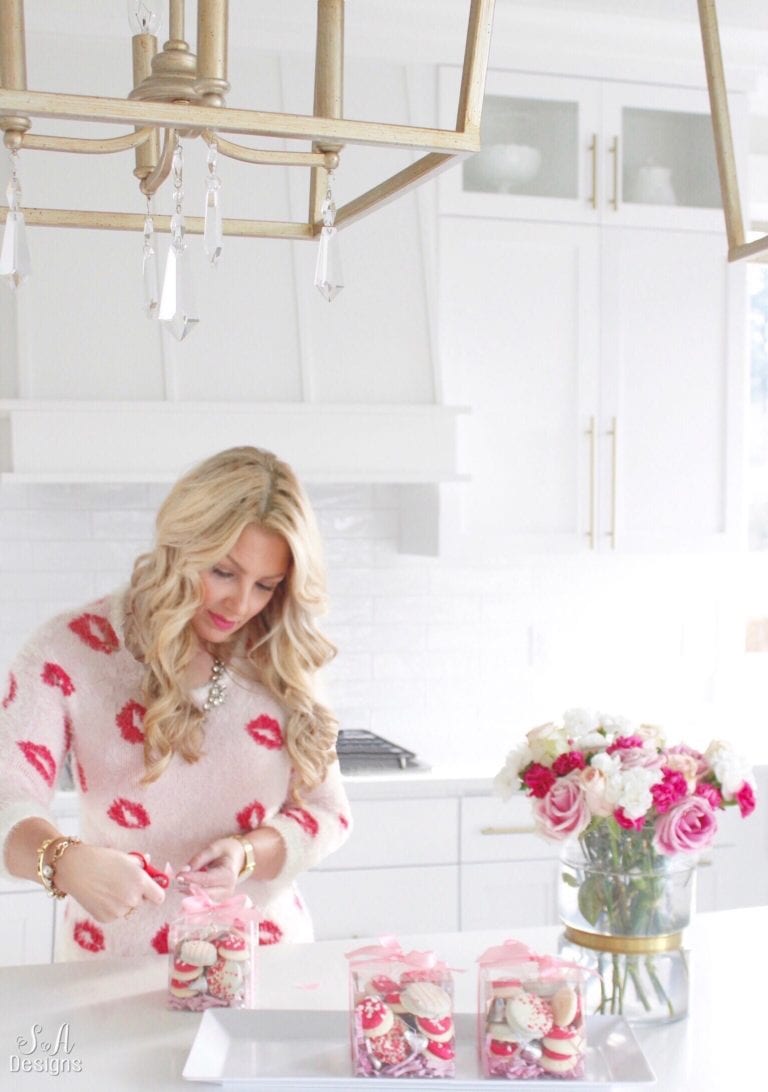 You can order or make Valentine's cookies.  Then I would buy some chocolates and candies also.
Cut a ribbon and tie it around the box and add a tag or card if you wish.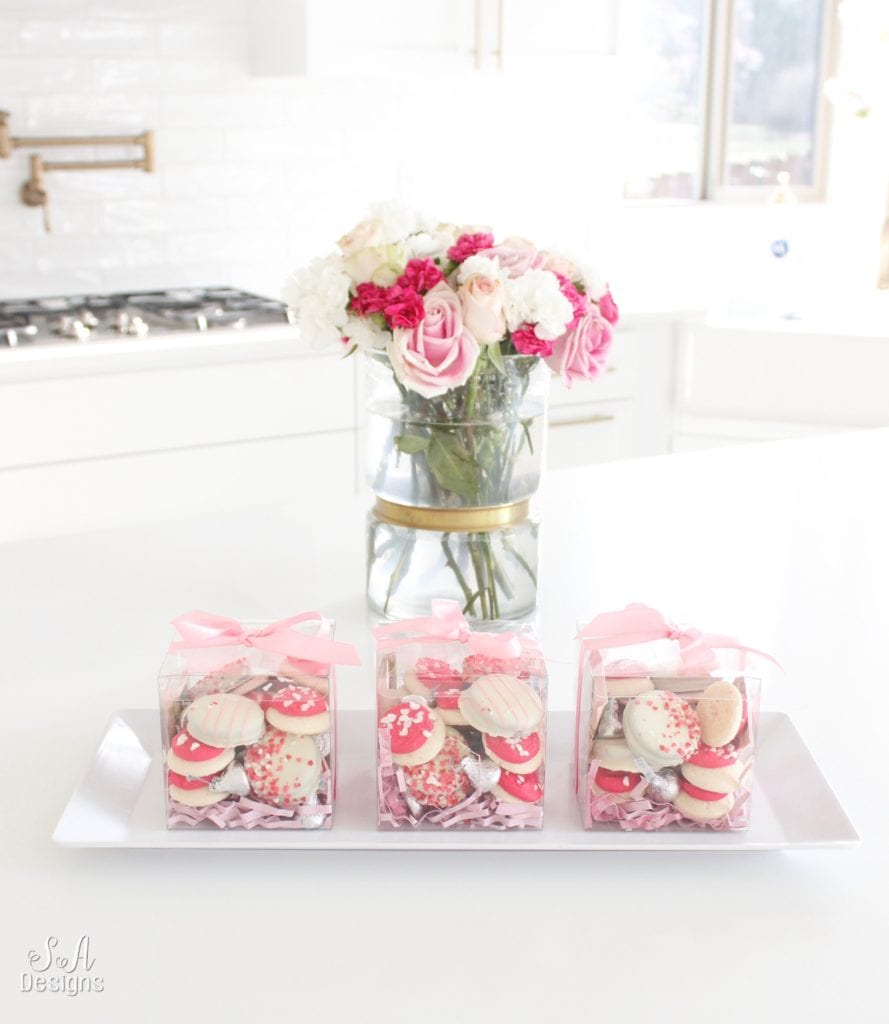 I think it's fun to put on a shirt or sweater with hearts or lips, something festive, and deliver these cute little gifts. We've moved around so much, until now, that it's been fun to make a lot of different friends wherever we've lived and surprise them, since they don't know about my fun Galentine tradition.  You don't even have to do it every year OR it can be different friends each year, maybe just a few at a time.  But it's something simple and thoughtful and they will always be surprised and grateful.




I would love it if you subscribed at the top of the page in order to receive my weekly emails of all my latest blog posts and hear about digital printables & freebies, as well as sales or new items in My Online Shoppe.  You can also follow me on Instagram, Pinterest, and Facebook to see what I'm up to in creating a home and lifestyle of inspiration!
xoxo,