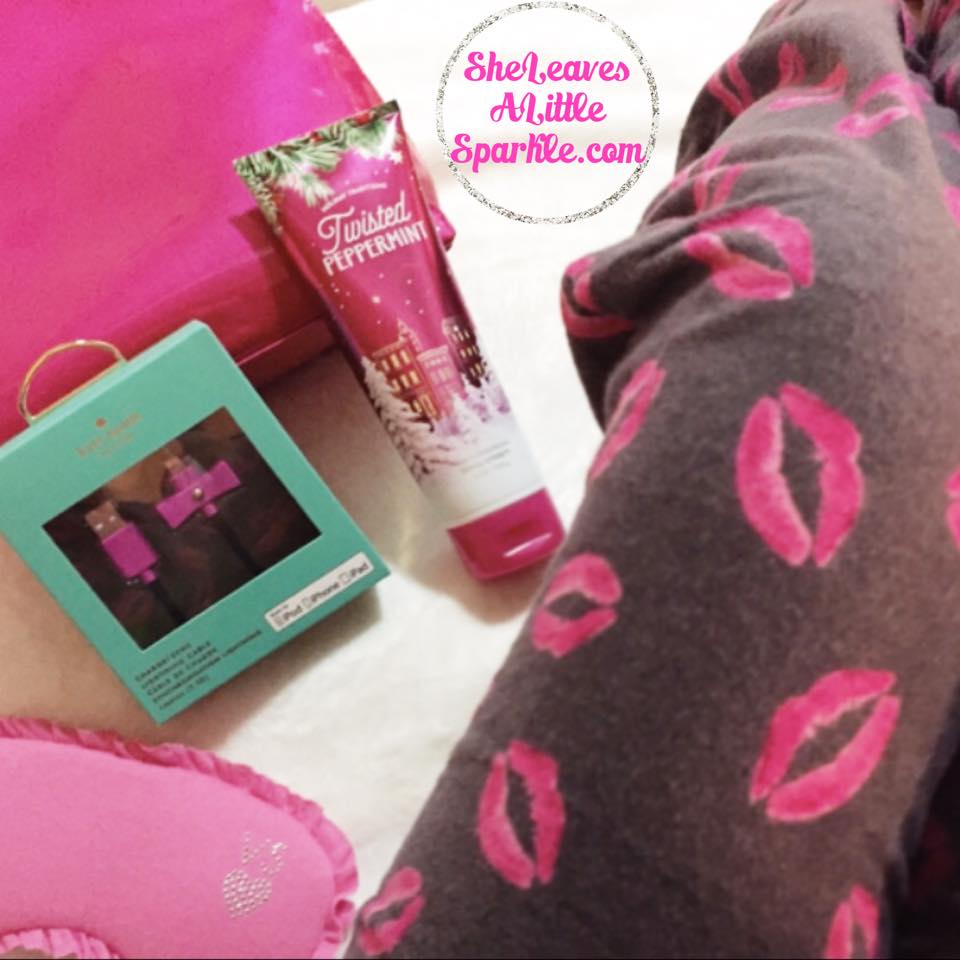 I totally missed November's Favorite Things….EEK!!!!! So, let's not waste any time and get right to December's!
I was looking for some fun, new, warm, flannel pj's last week while in Nordstrom Rack and "Aaaaaaaaaaaaaahhhhhh!!!!!" (that is the sound of angels singing haha)  There they were!  An adorable set of grey flannel pajamas with hot pink lips and piping and buttons by PJ Salvage!  Oh, and they were the last ones AND in my size!  Meant to be?  I think so!  They are hard to find online but definitely try your local Nordstrom Rack.  There are these on eBay and elsewhere also if you're looking for these exact ones.  They run true to size and I wear the size small.  Love love love them!!
While at the Sprint Store and upgrading my iPhone a while ago, I found this adorable Kate Spade Bow iPhone lightning charger!!  Pink, bow, Kate Spade, purposeful…..enough said.  It's the perfect gift.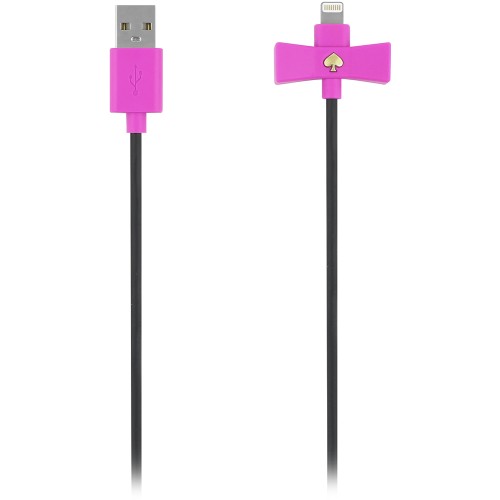 Bath & Body Works is always a great go-to for fun creams and scents.  I loved this Twisted Peppermint Ultra Shea Buttercream right away NOT ONLY because it is pink, but because it has a nice mixture of peppermint, vanilla, balsam and light musk.  And I don't normally like anything musky.  But I LOVE this!!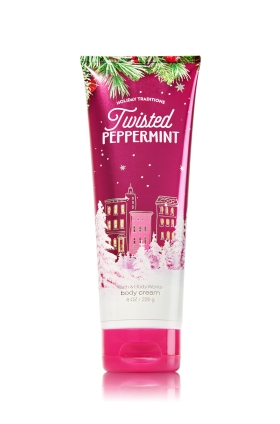 Every girl needs a great makeup bag!!!  I bought this extra large one (pictured above) at Home Goods one day in the checkout aisle and don't see it online anywhere.  But there are some other really cute ones I love HERE, HERE and HERE!  Soooooo fun!!!  I love changing out my makeup bags like I do my purses!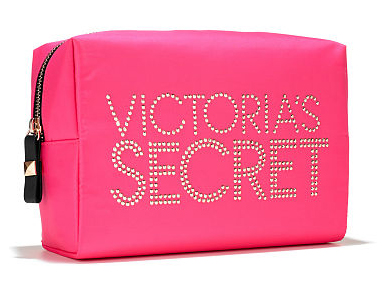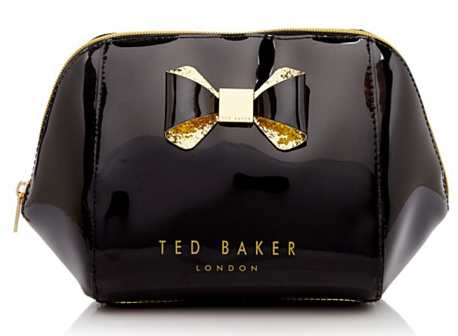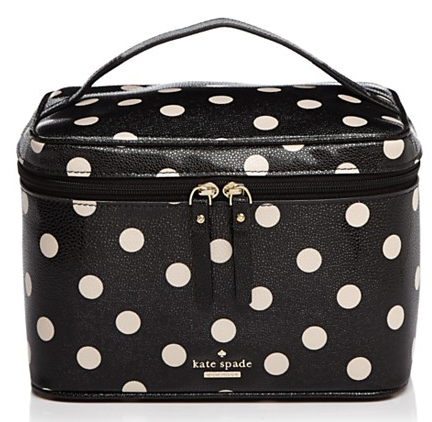 This might seem silly to some, but this photography backdrop (below) that comes with a stand is just AWESOME for taking product pics and own a small business. Or, maybe you just want to take some fun pics for your instagram or other social media outlets. It even fits on a tabletop. Brilliant!
And lastly….all this sun-in-my-eyes before I want to wake up is NOT going over well with me!  Not at all.  Especially now that soccer season has ended and I just wanna sleep in a little on a Saturday morning!  I love my Victoria Secret soft pink sleep mask (pictured above) but you can find really cute ones HERE or at Victoria Secret!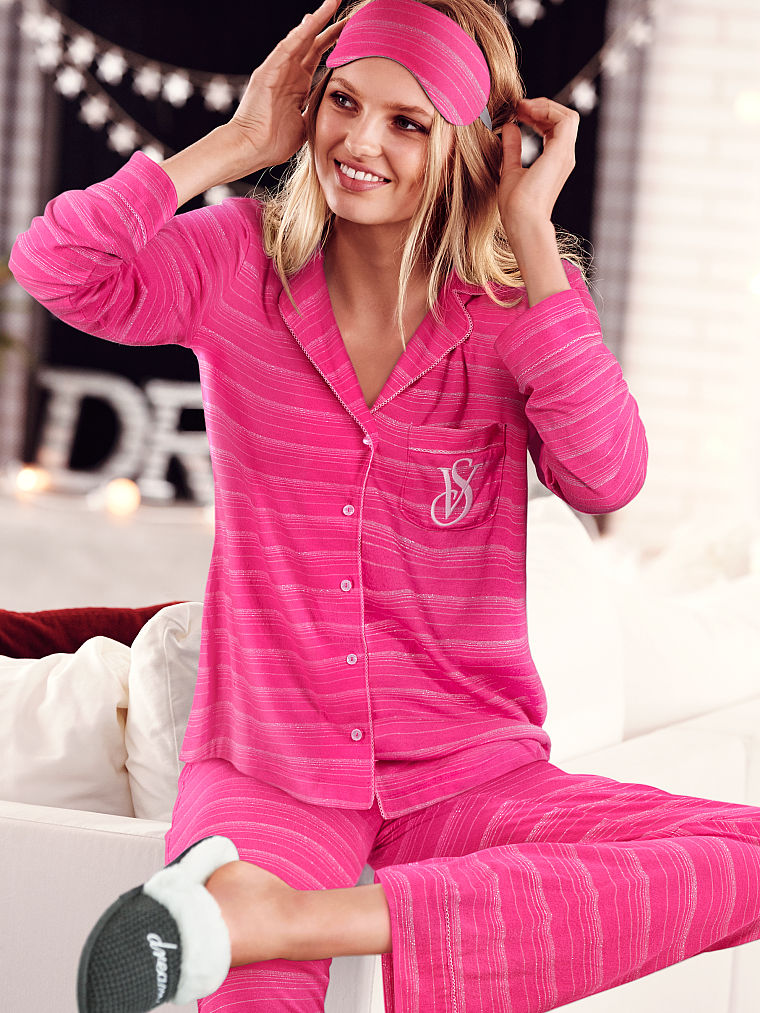 So there are just a FEW fun ideas for you!  I have several different gift collections I'm going to be sharing over the next week or two!  Stay tuned!!
xoxo, Summer