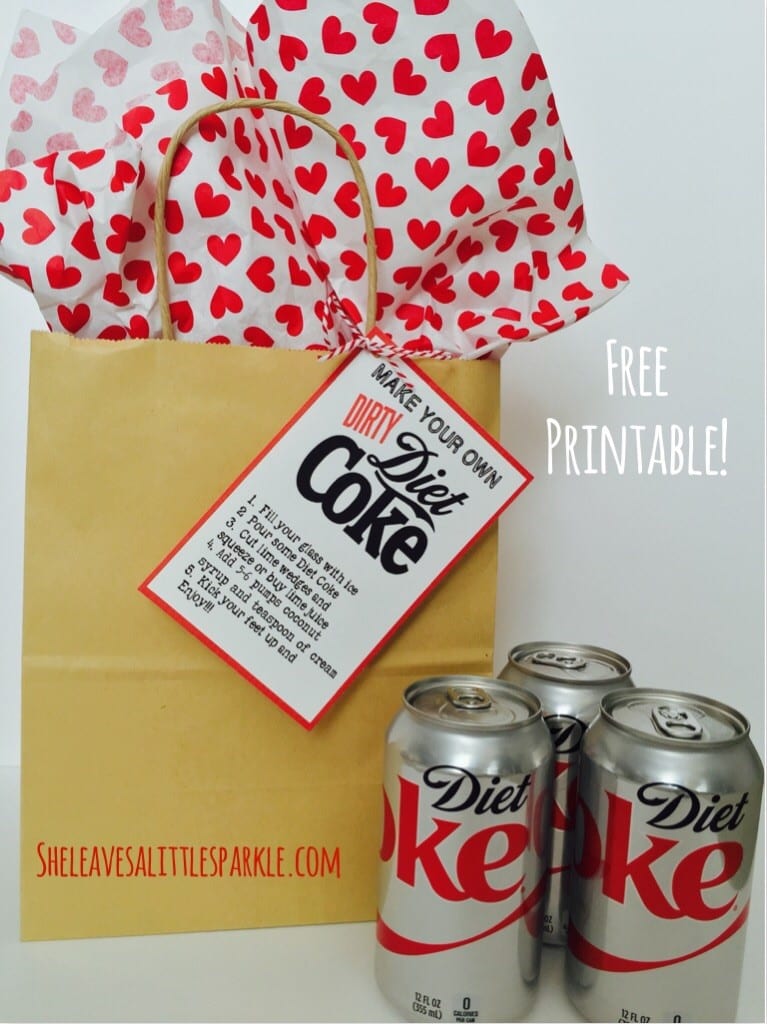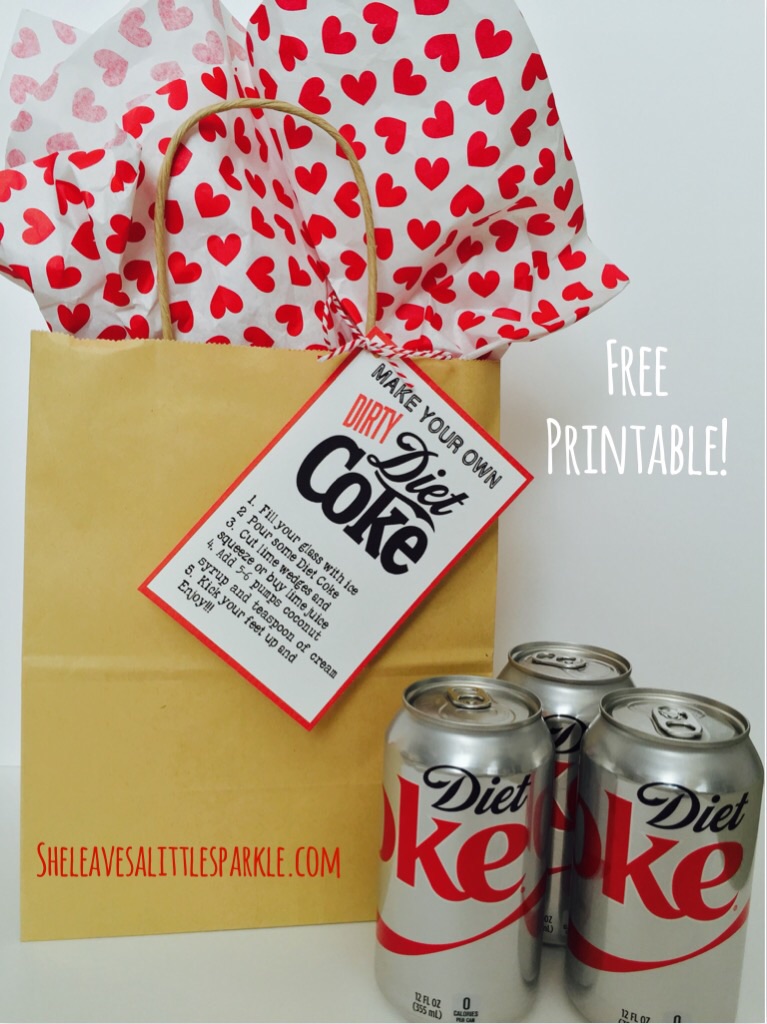 Whenever I meet a new friend and I find out that they love Diet Coke as much as I do, well….they get a special delivery from me.  This is a Dirty Diet Coke Kit!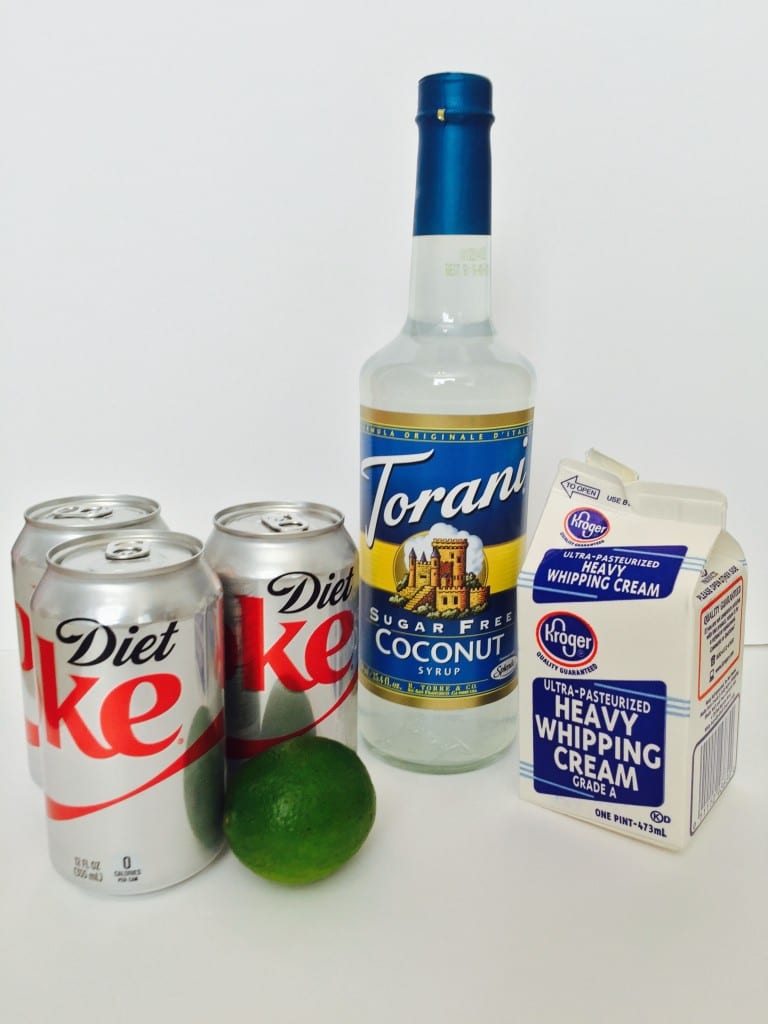 If you haven't had a Dirty Diet Coke, you are missing out!! It's got coconut syrup, fresh lime wedges and a little cream.  It is literally Heaven in liquid form!!!  I heard a girl ask, "What's the deal with you girls and your Dirty Diet Cokes?"  Well, when you don't drink alcohol, you might feel as passionate about a Dirty Diet Coke as some are passionate about their wine LOL!  It had me at first sip (wah wah wah).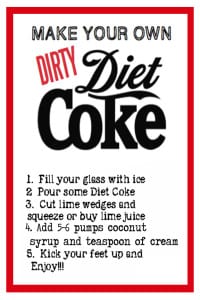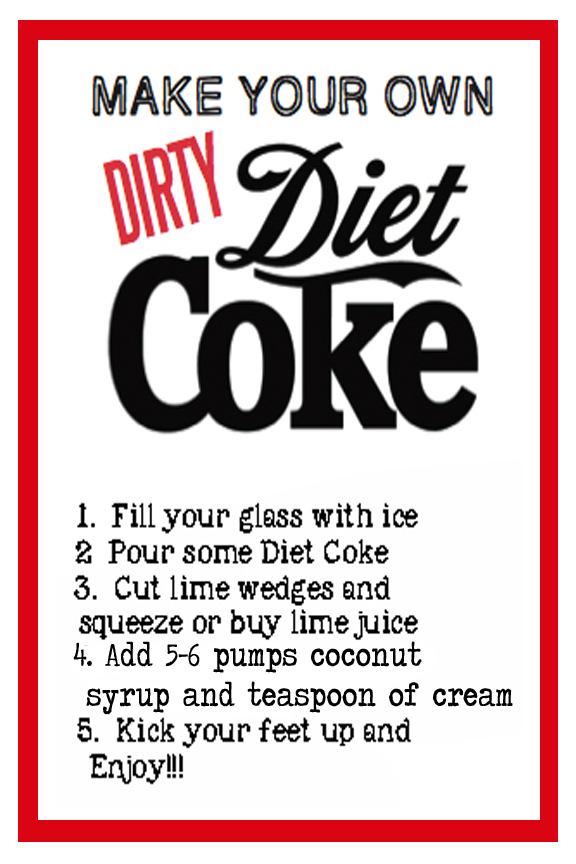 Right-click on the picture (left) and add to a Word Document of you can download the
pdf here —->  "Dirty Diet Coke" Tag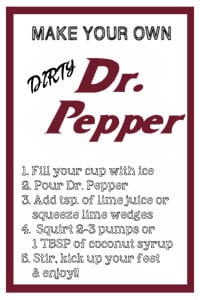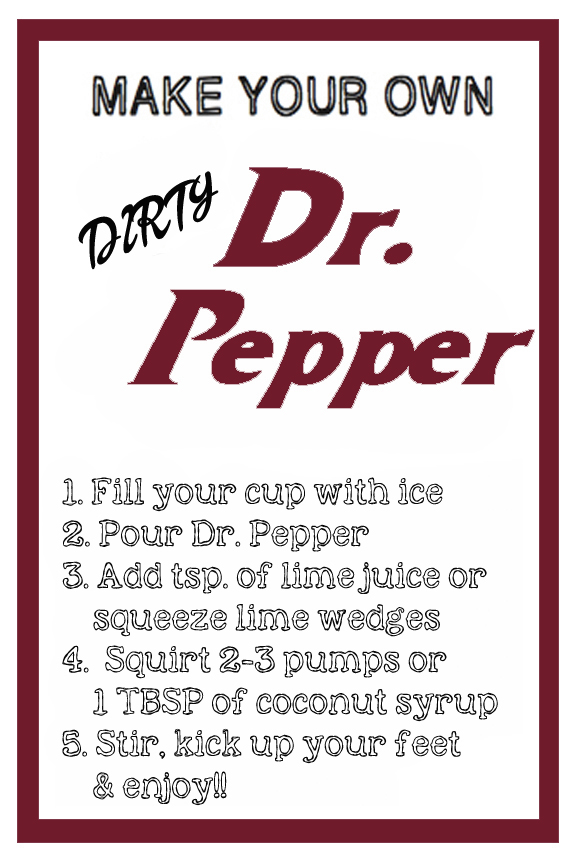 AND……Because I love my friends who love Dirty Diet Dr. Peppers too…..HERE YA GO!
pdf here —–> "Dirty Dr. Pepper Tag"  
Of course, this can be Diet or regular!
Now go make yourself a Dirty Drink and enjoy as you sip and say "aaaaaaah"!  Don't forget to share with your friends because "Good friends share their Diet Coke"!  (Thus the reason for the heart tissue because I felt it showed a lot of love and if you know me at all….it is a gift from the heart.)
Enjoy!
xoxo,