I couldn't be more excited to share this Halloween table with you today. Last year's Halloween table was so chic and had pink and I couldn't have loved it more but this year it doesn't have any pink and I'm still obsessed! Here's my elegant Halloween table with snakeskin print and velvet pumpkins.
This post contains affiliate links for your shopping convenience. Click here to read my full disclosure policy and here for my privacy & cookies policy. All opinions are my own.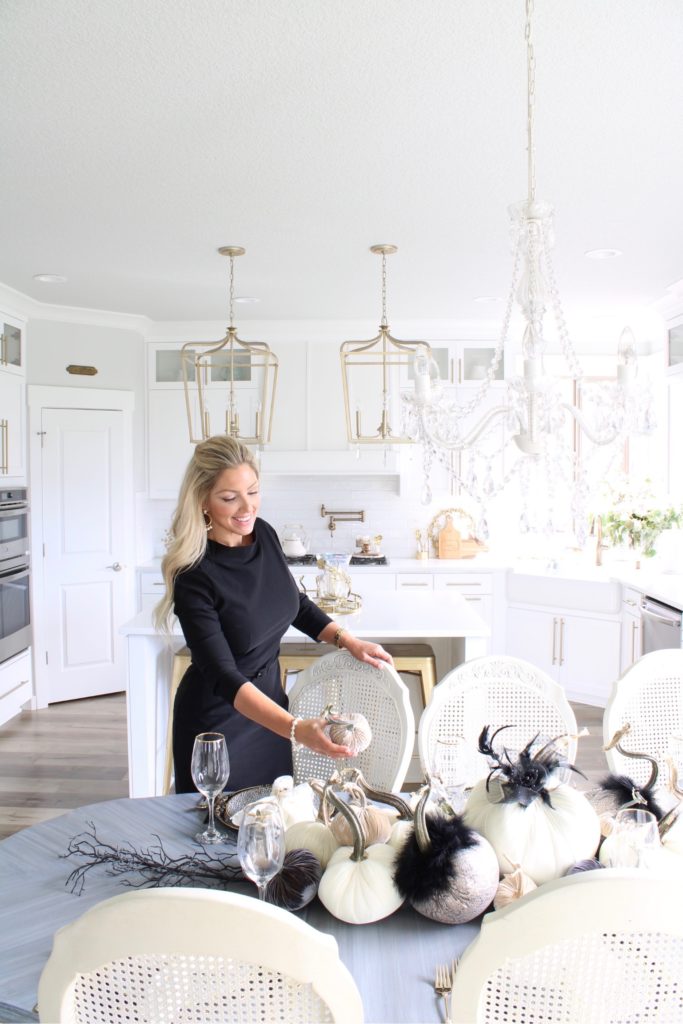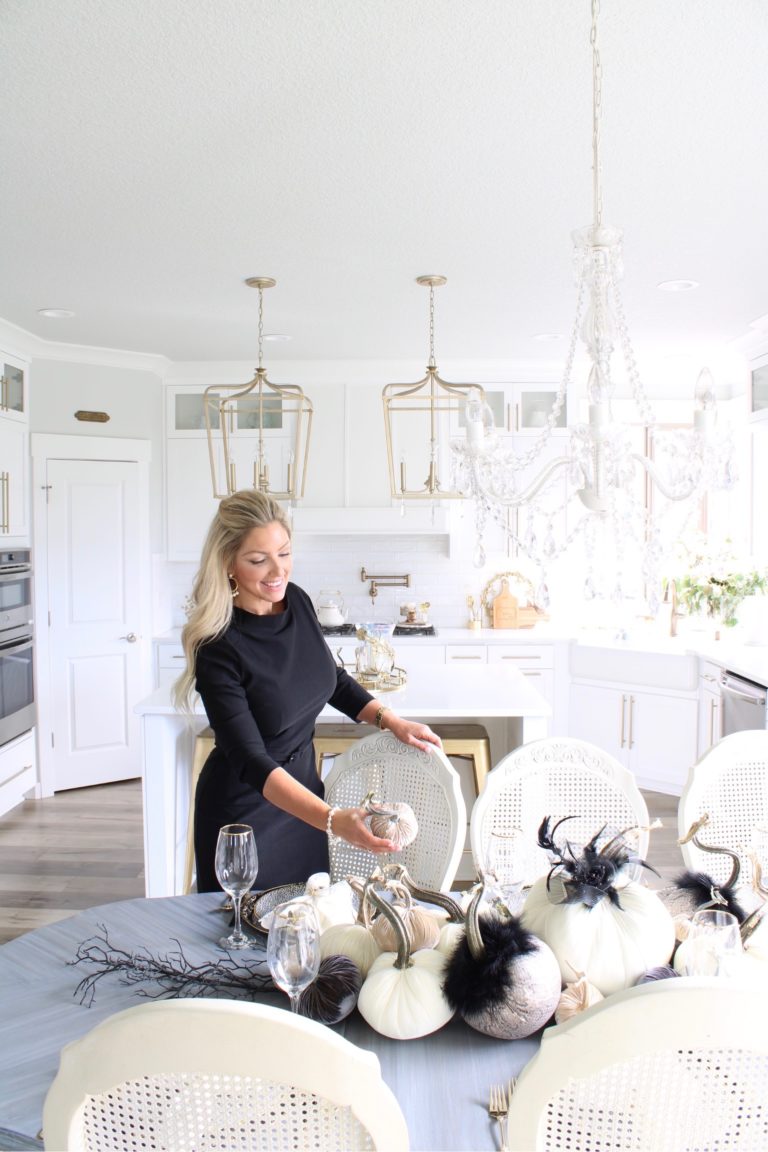 I love setting a table and my fall and Halloween tables using Hot Skwash pumpkins are so fun to create!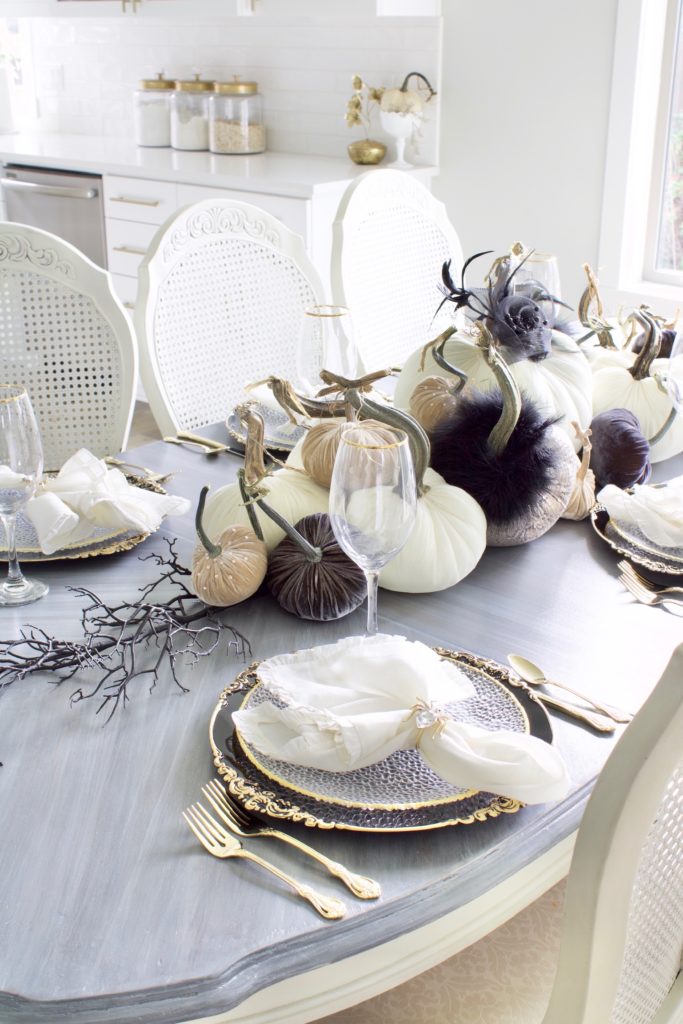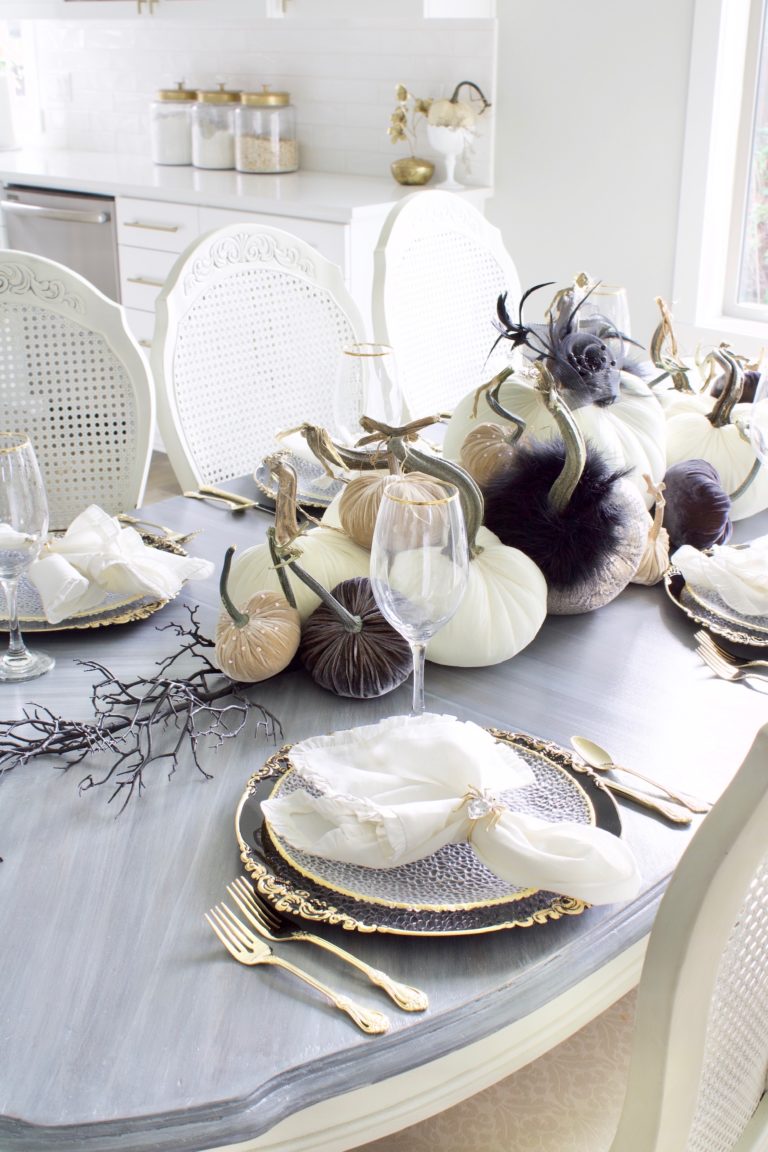 I love creating a runner down the table and playing around with the placement of the pumpkins and staggering them all until they look right. This time I added some black branches sticking out the ends and loved how that looked.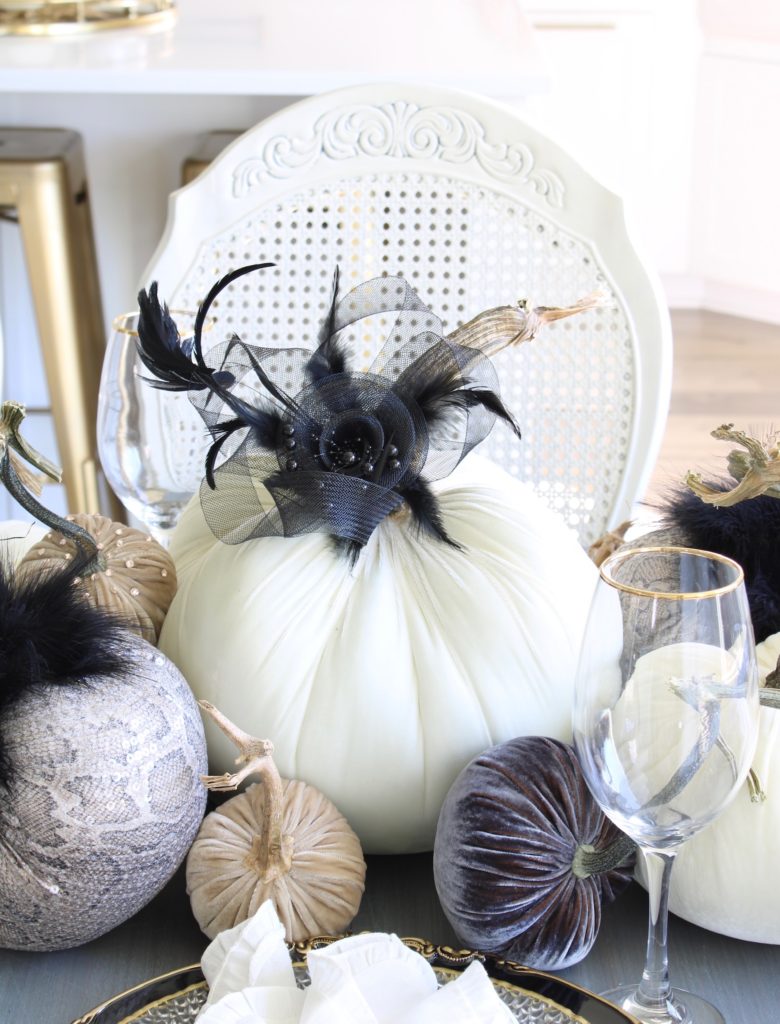 I started from the center, with my jumbo ivory Hot Skwash pumpkin, and then worked outwards. I found this cute black hair clip with feathers (and clipped off the dotted net part) and placed it on the pumpkin for a fun accessory. It was so inexpensive and so darling.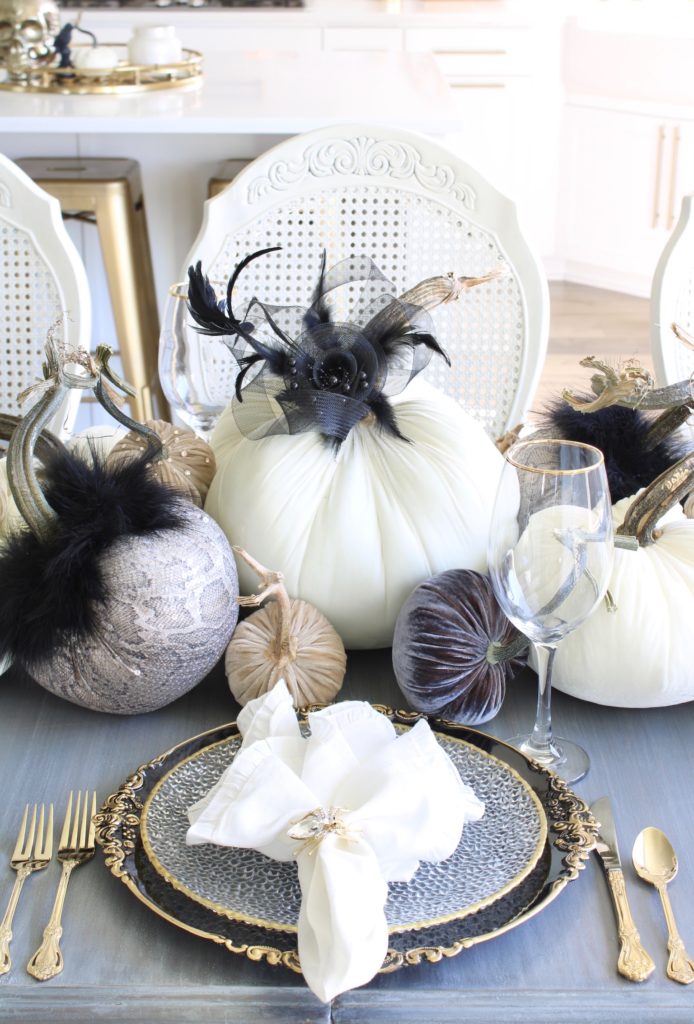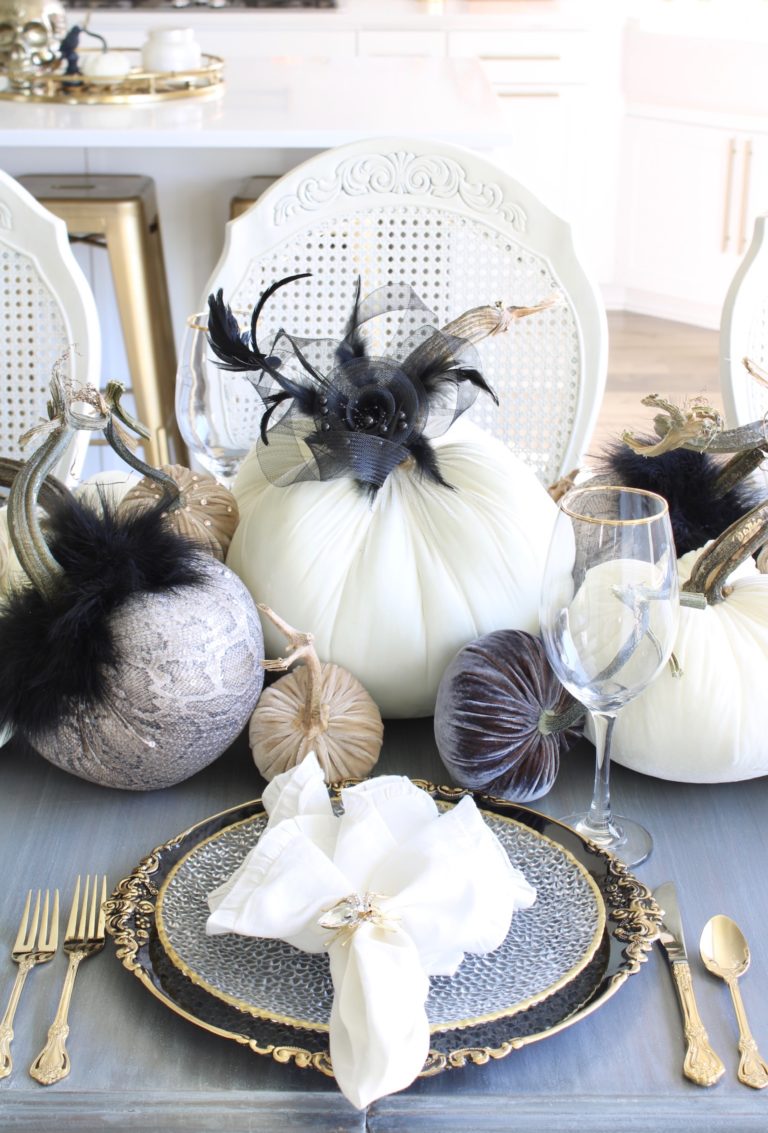 We used other ivory, bone, bone with rhinestones, and black-gold pumpkins in various sizes (3″, 4″, 5″, 6″, and 8″). See them all HERE, Then, the special pumpkin….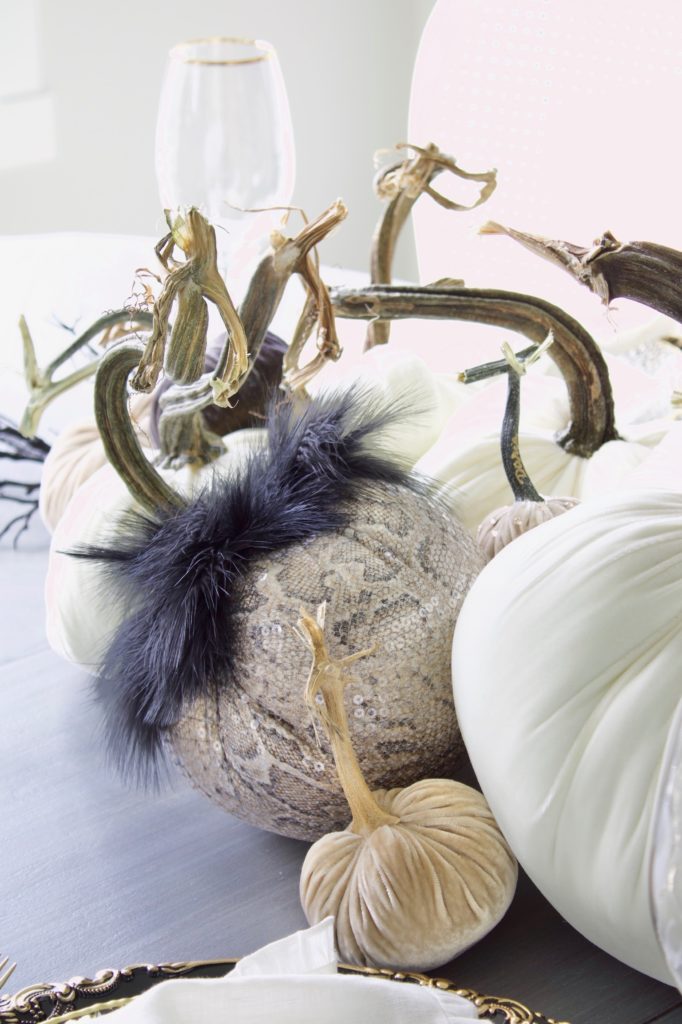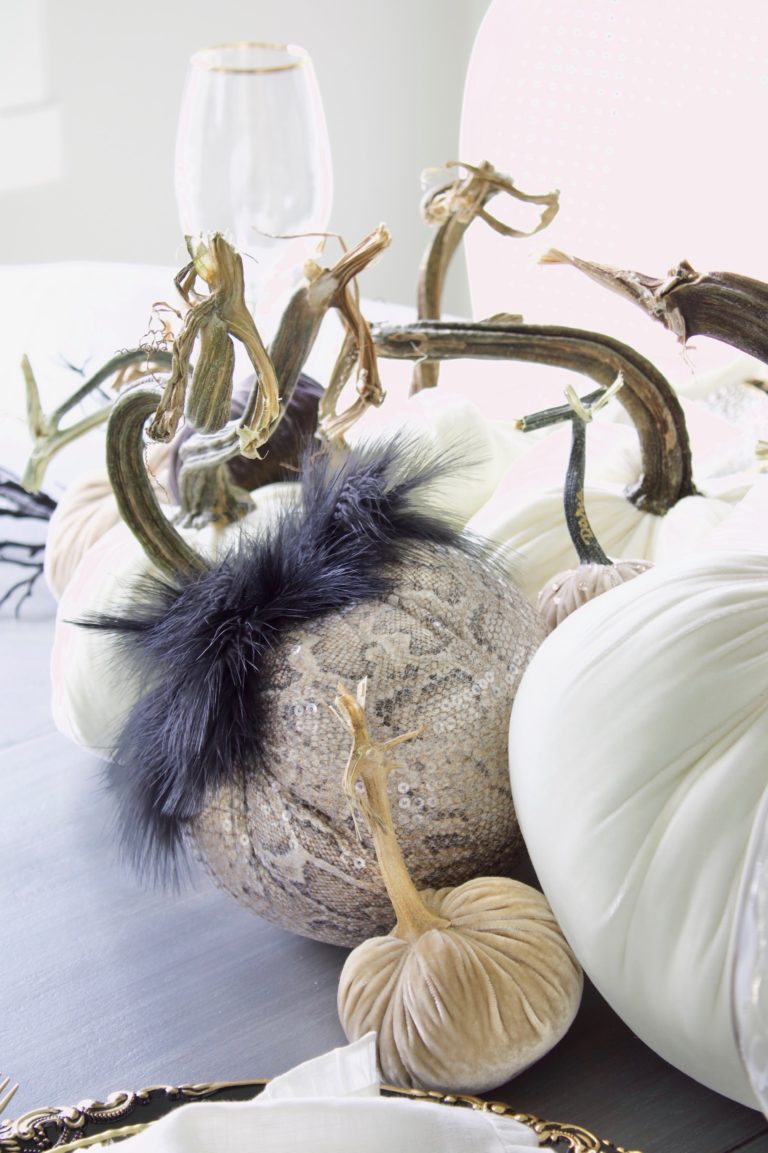 That snakeskin sequin pumpkin with black feathers!!! Swoon!!! I'm sooo in love with it! I love snakeskin print so much and always have and it's back and especially hot this year and I'm thrilled. I have a lot of snakeskin print everything in my print so I was thrilled to have Daria make a couple of these for my Halloween table!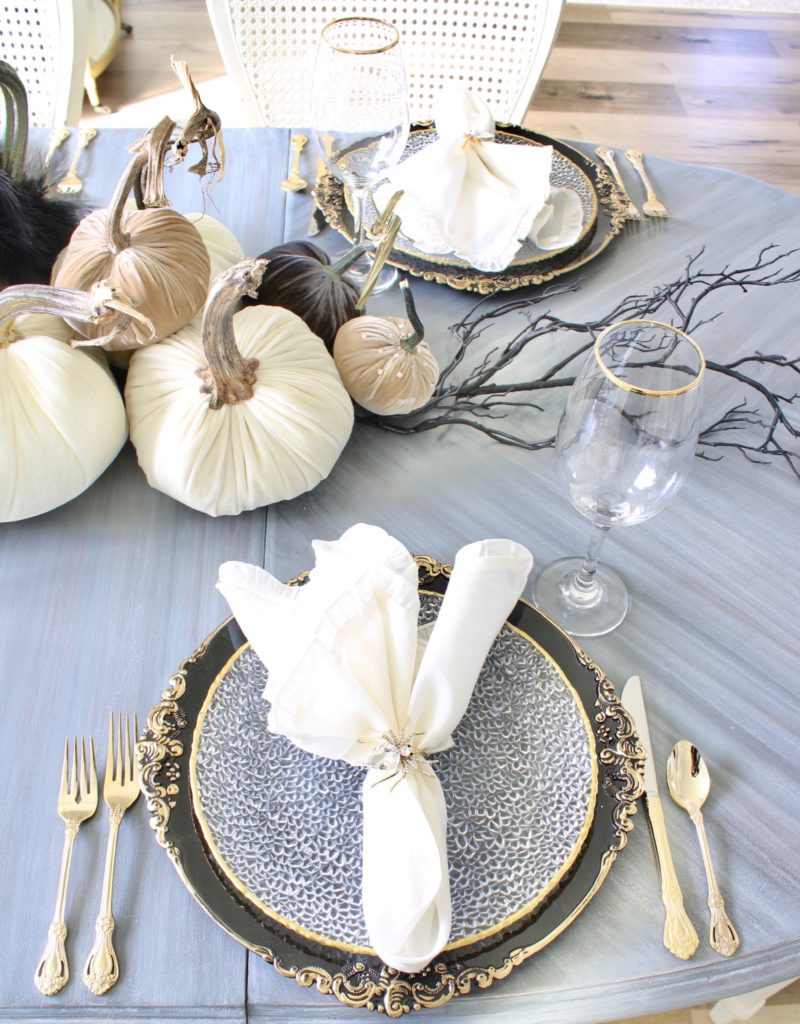 A few months ago I came across these darling and inexpensive black and gold chargers and knew they'd be perfect for my Halloween table! I found the plates at HomeGoods eons ago and still love them.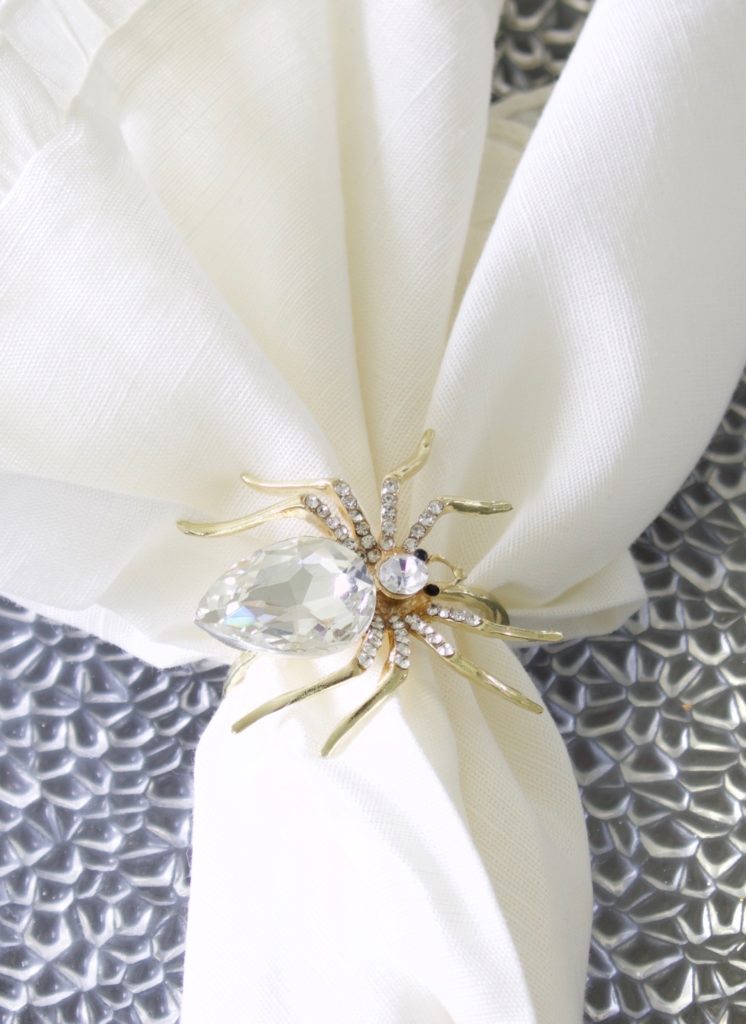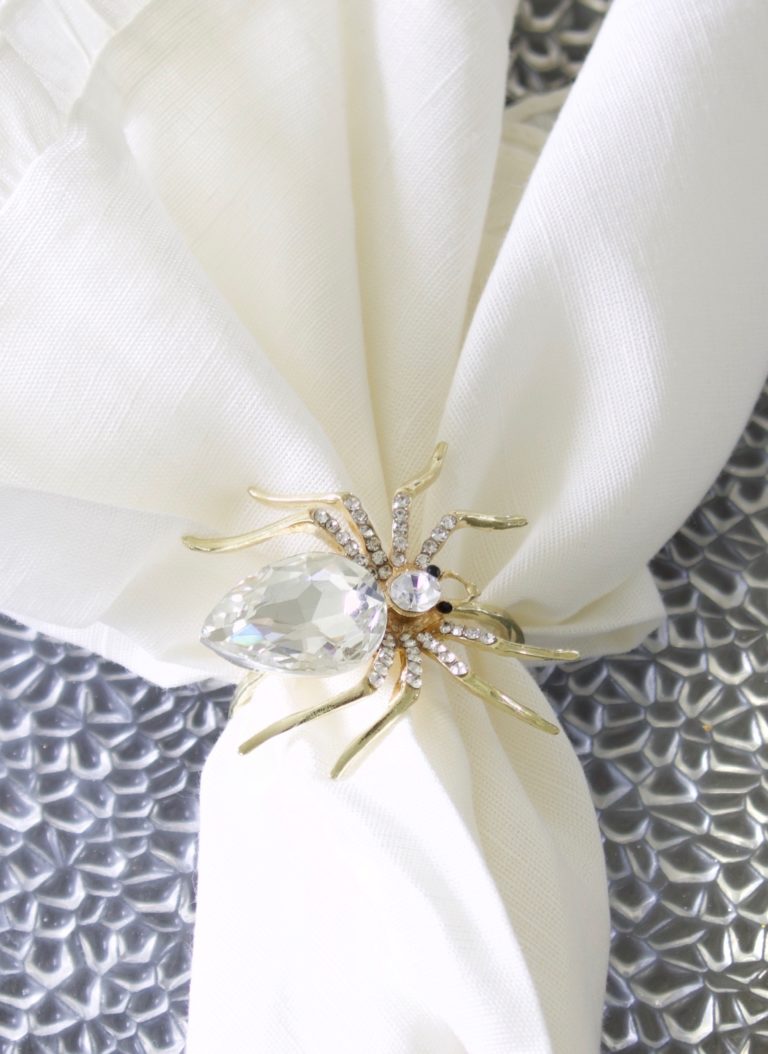 I also found these gold rhinestone spider napkin rings at the same time and bought them too. They were too gorgeous and so inexpensive.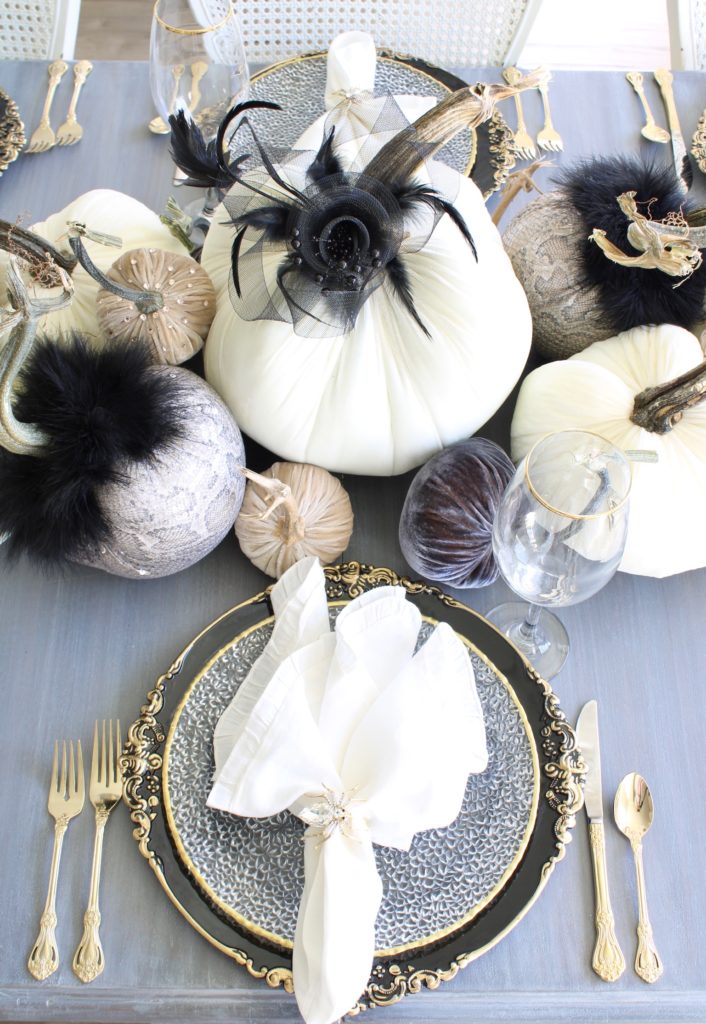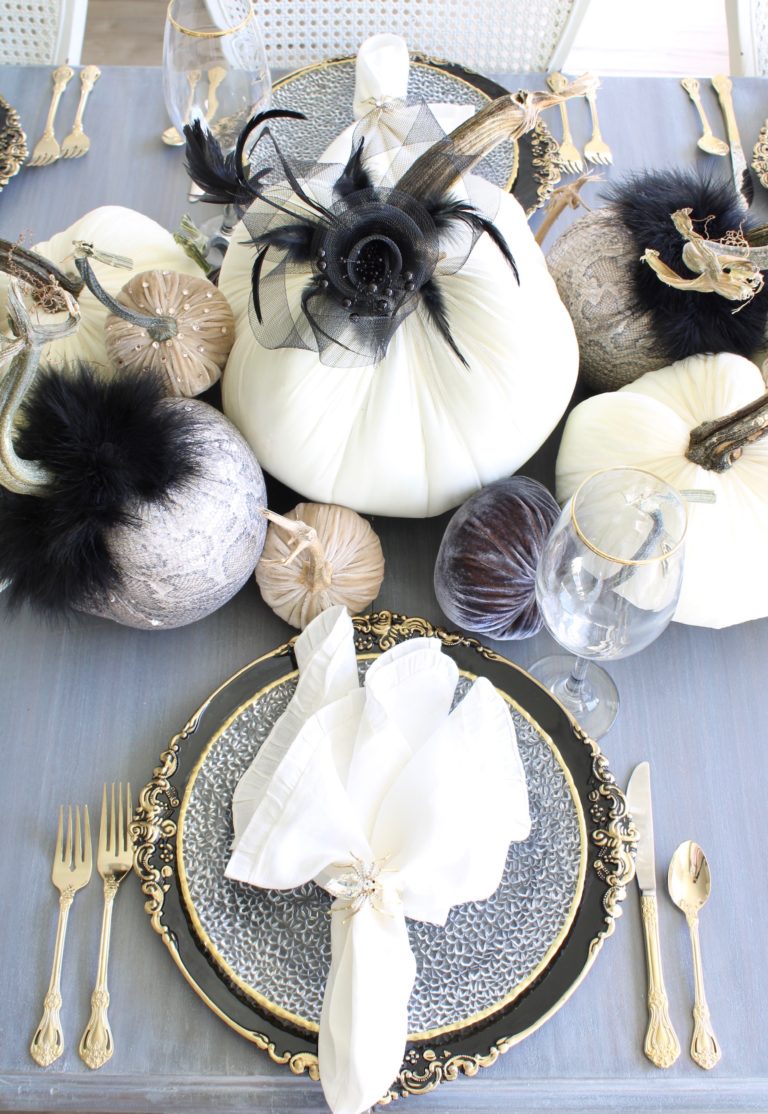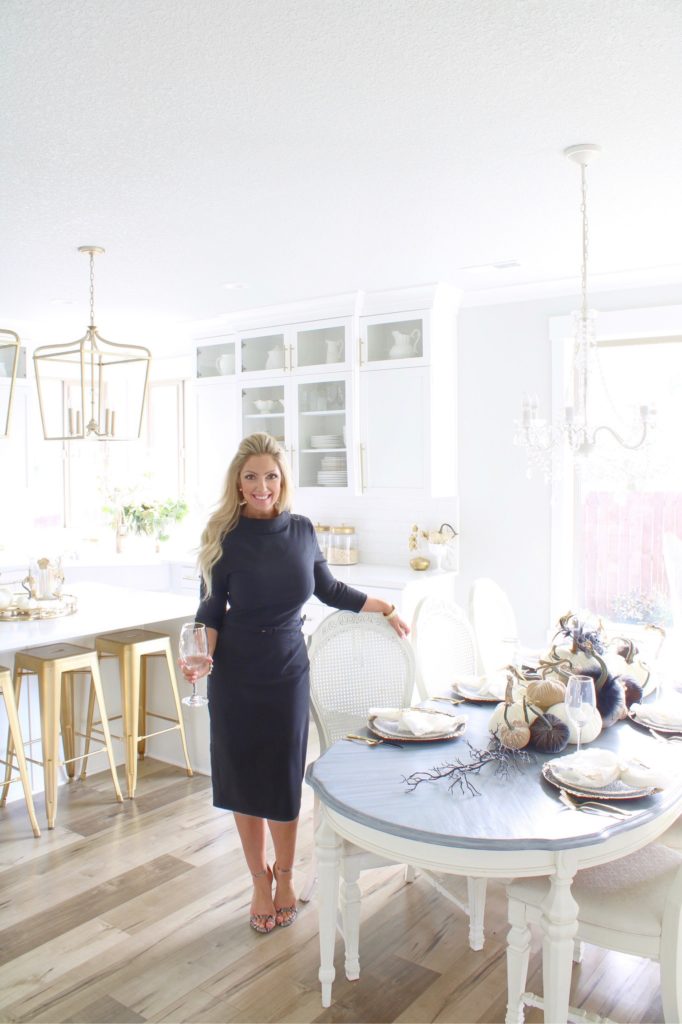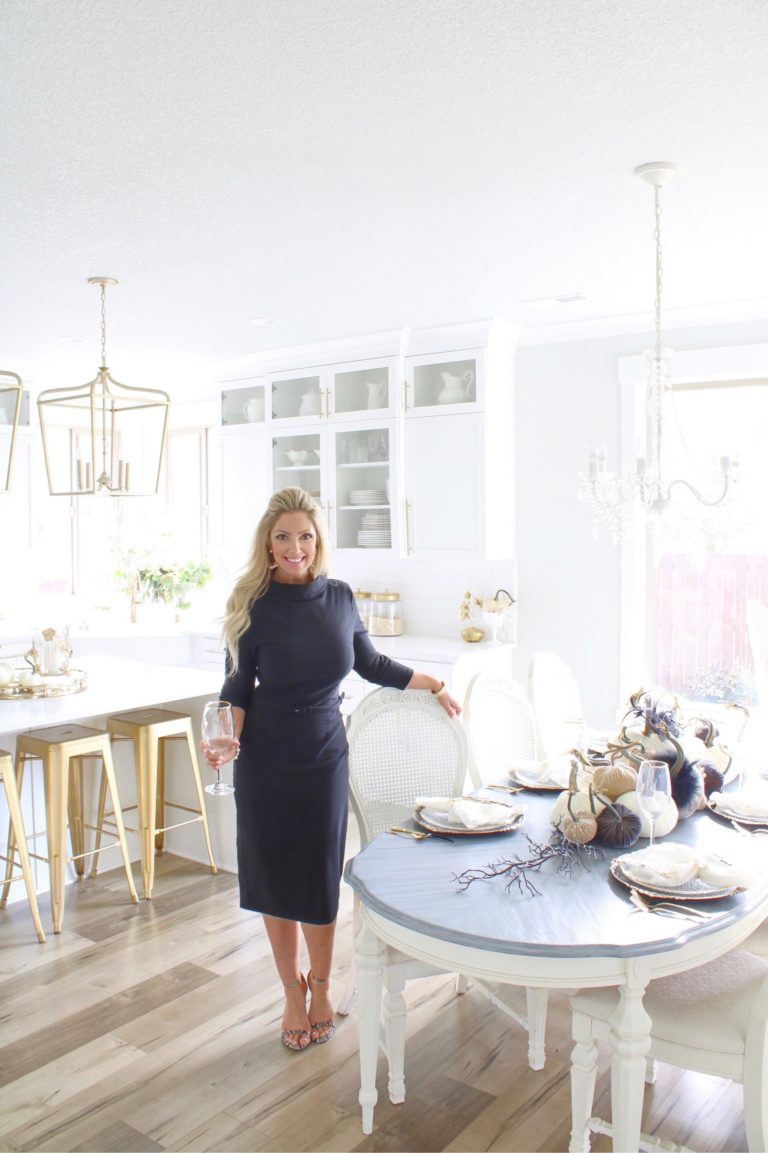 Ok two things….First, this dress is under $50 and looks like something Audrey Hepburn would have worn. I accidentally found it while looking for a dress for a friend. So I bought it in 2 colors and I'm trying not to buy it in several other colors…ha! It's soooo classy and flattering. Notice the snakeskin print shoes! Perfect for this table, right?!
Second…you know when you feel like something's missing from your tablescape and then it hits you and you know you have to go digging through boxes to find it and really don't want to because you're in a dress? Haha! Well, that was me but I went and dug and found the Halloween box with my black crows anyway.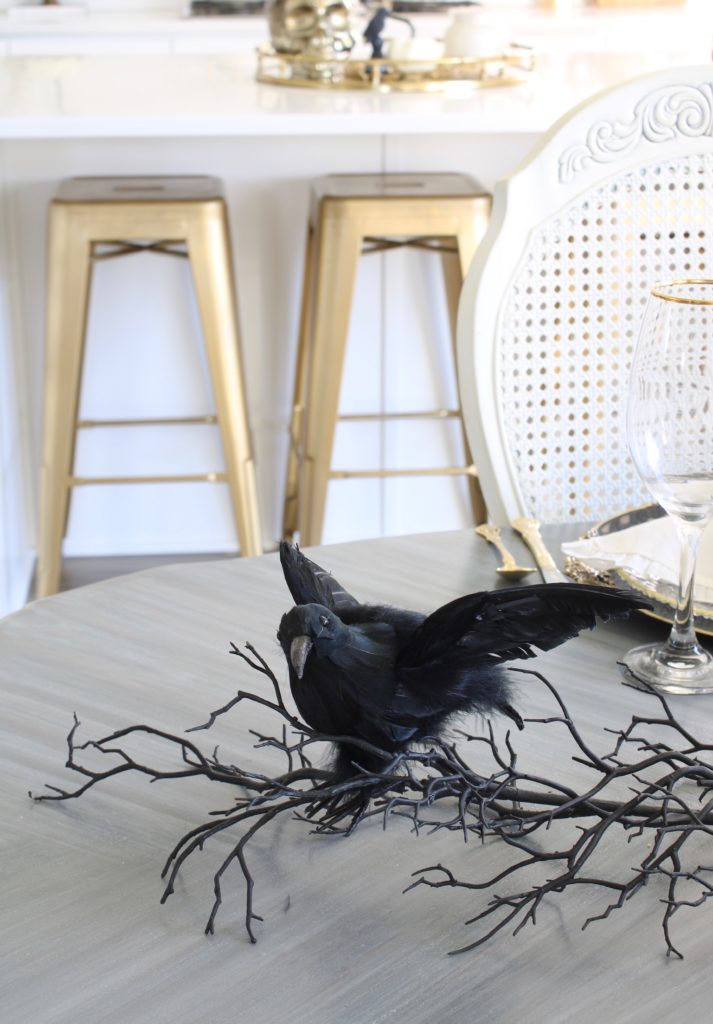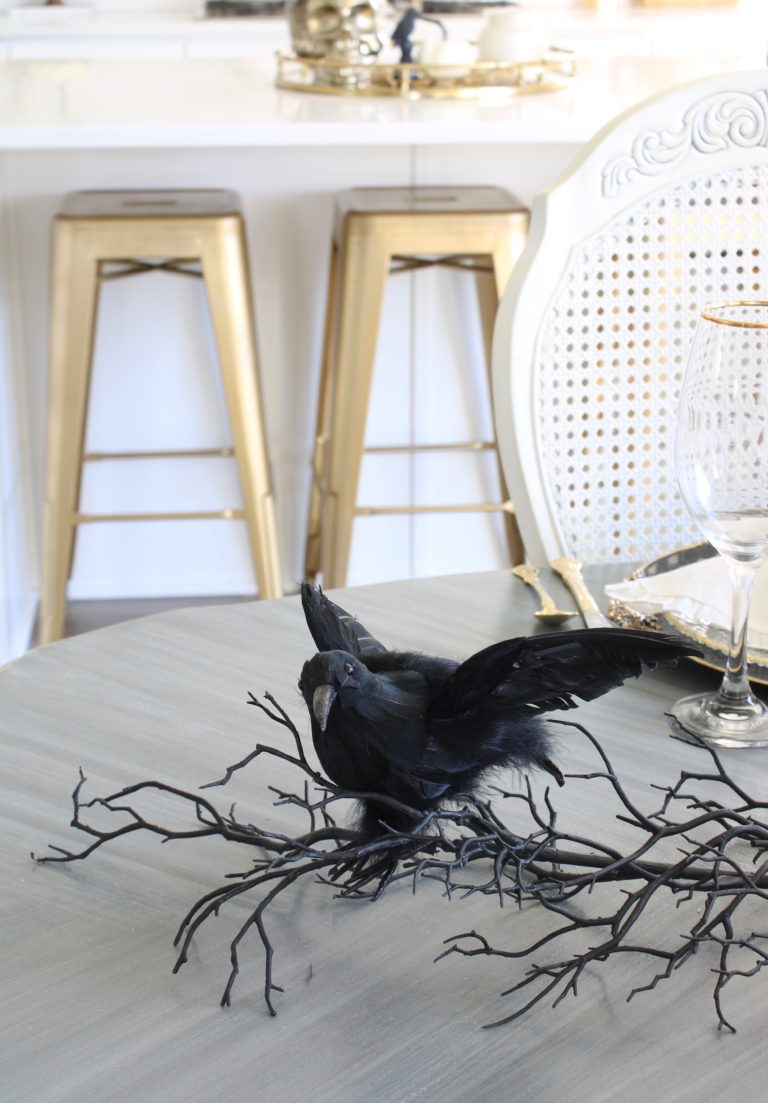 It's a perfect fit, right?! It's exactly what this black branch needed!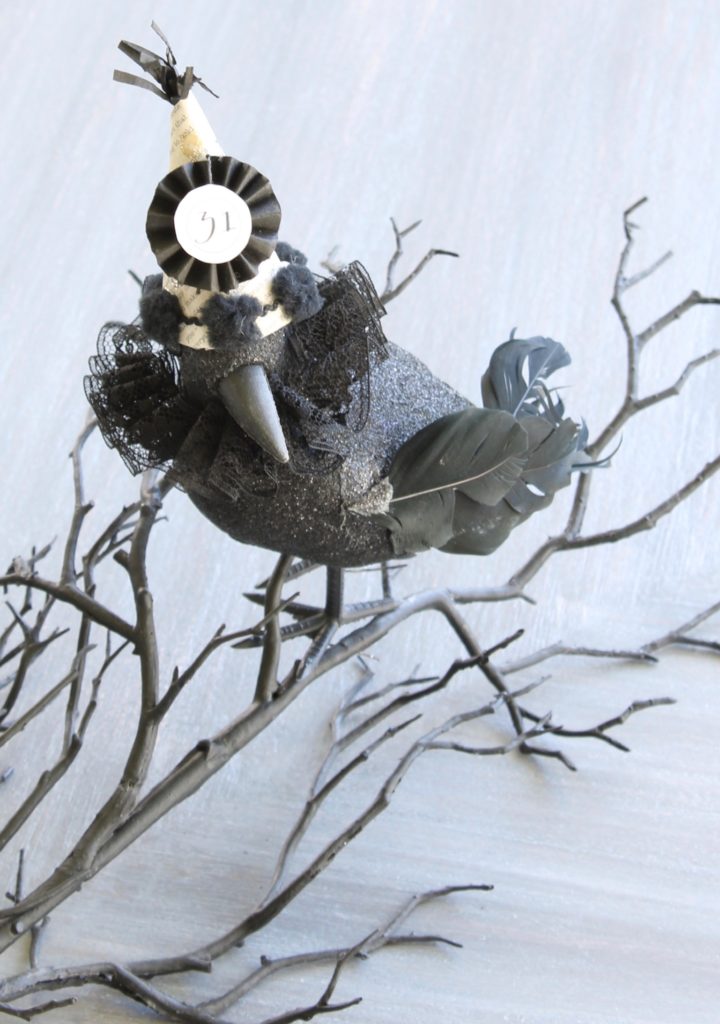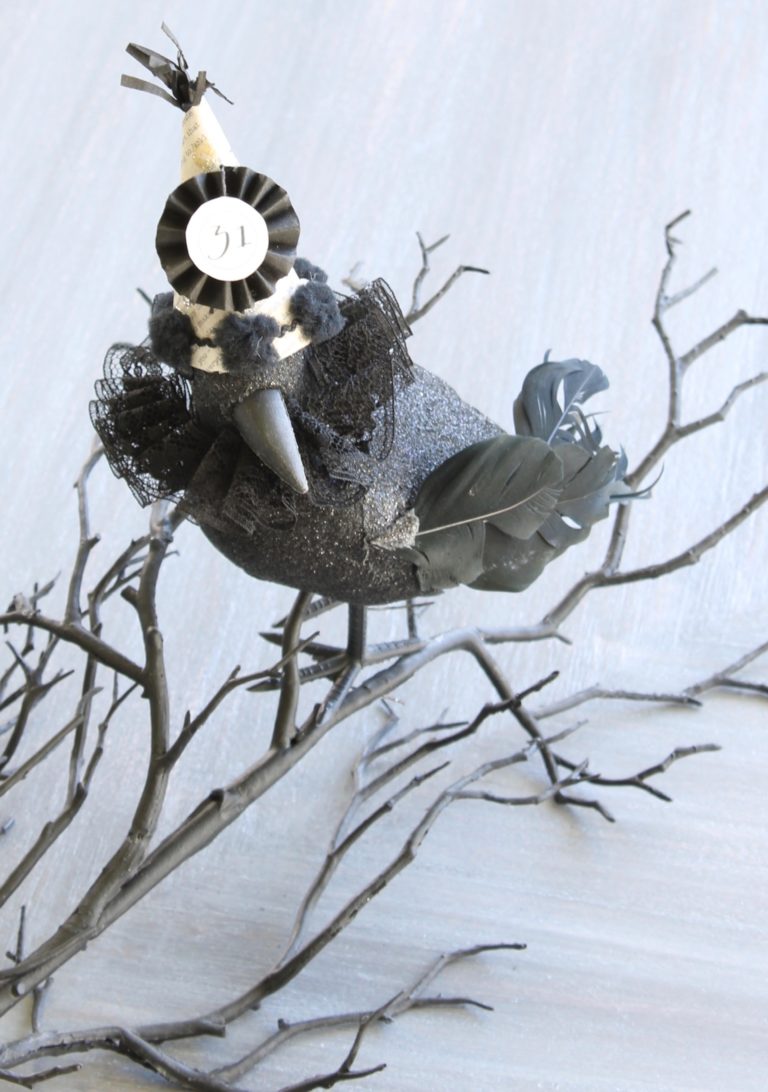 This crow is somewhat of a partier.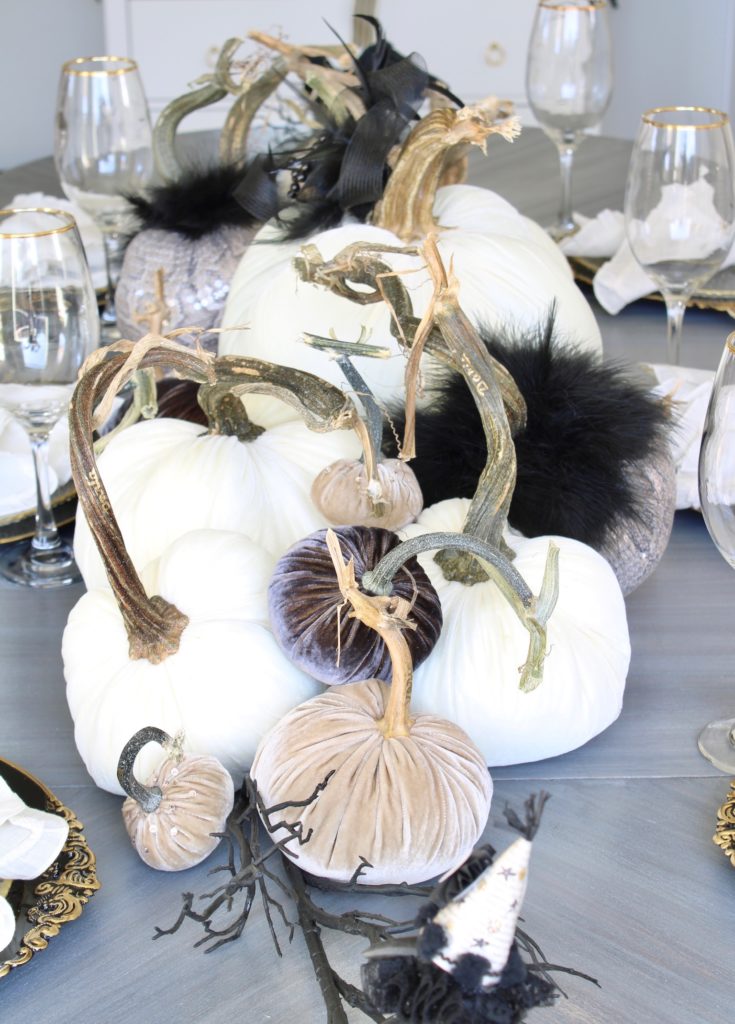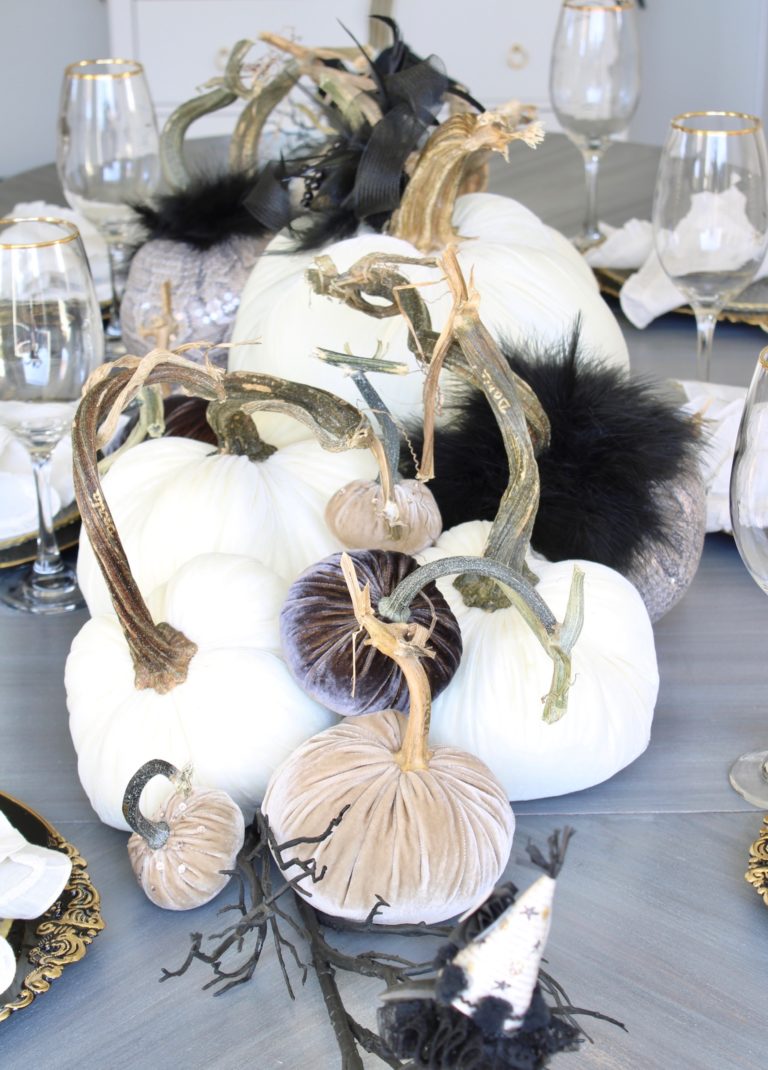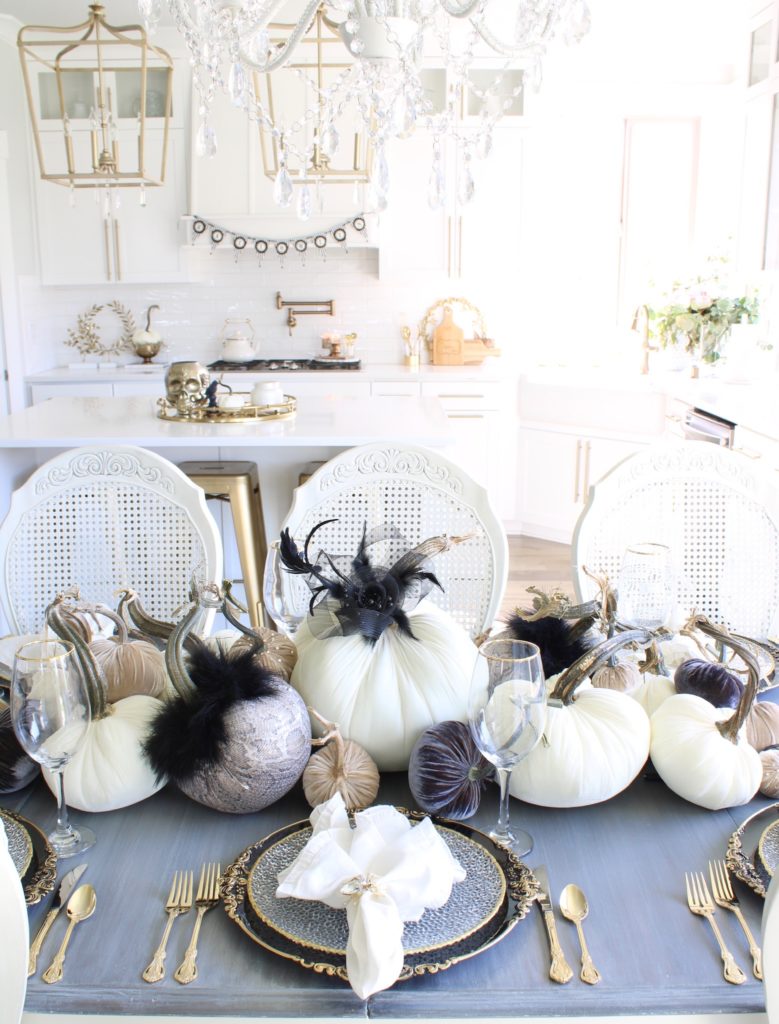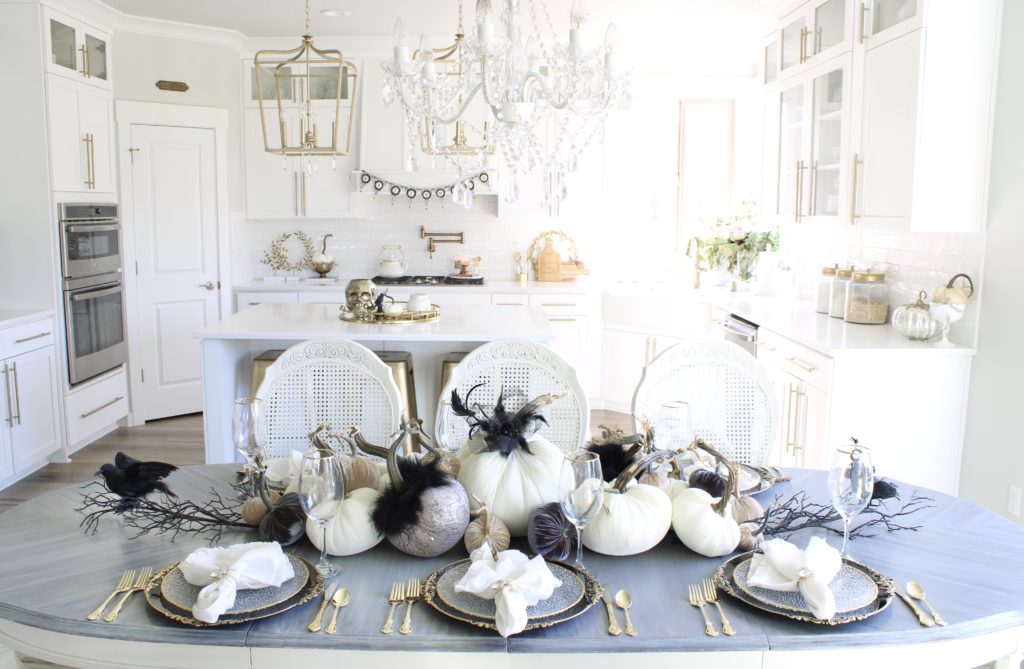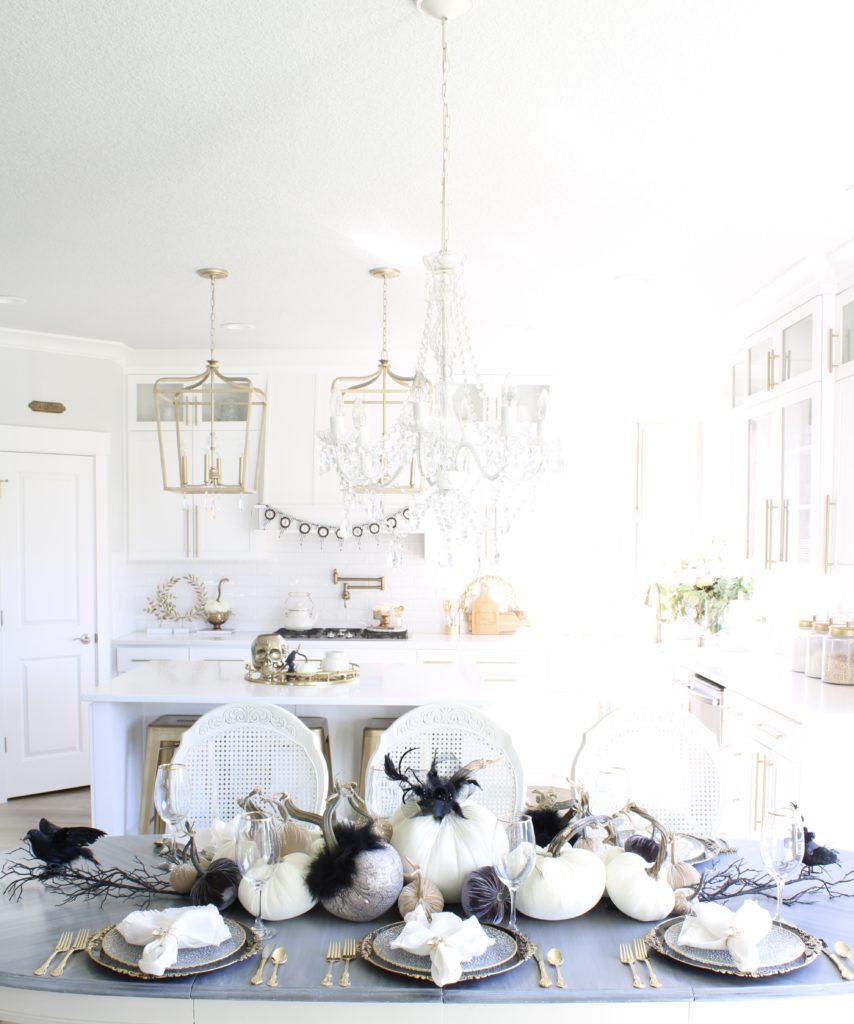 EEK! I'm sooooo excited for Halloween!!! Are you?! I've already had guests sit down at this table and they DIED over this presentation! There's still time to order everything and set a spooktacular Halloween table this year!


I'm so glad you could stop by today! I would love it if you could subscribe at the top of the page in order to receive my weekly emails of all my latest blog posts and see everything I'm working on! You can also follow me on Instagram, Pinterest, and Facebook to see what I'm up to in creating a home and lifestyle of inspiration!
xoxo,

---
Want to shop my Instagram posts? Click on any square below!