Halloween is almost here!  Are you ready? I took a short 10-day social media break toward the beginning of the month and now I'm in California, celebrating family events, so I had to quickly jump on here a share with all of you my Halloween table, kitchen and living room.  I shared my Halloween entry HERE if you missed it.  I'm going to post a ton of pics of each space below and then I'll link the items (or similar) at the end of my post in the "Shop The Post" section.
This post contains affiliate links for your shopping convenience. Click here to read my
full disclosure policy and here for my privacy & cookies policy.  All opinions are my own.
Glam Halloween Tablescape With Blush & Leopard Velvet Pumpkins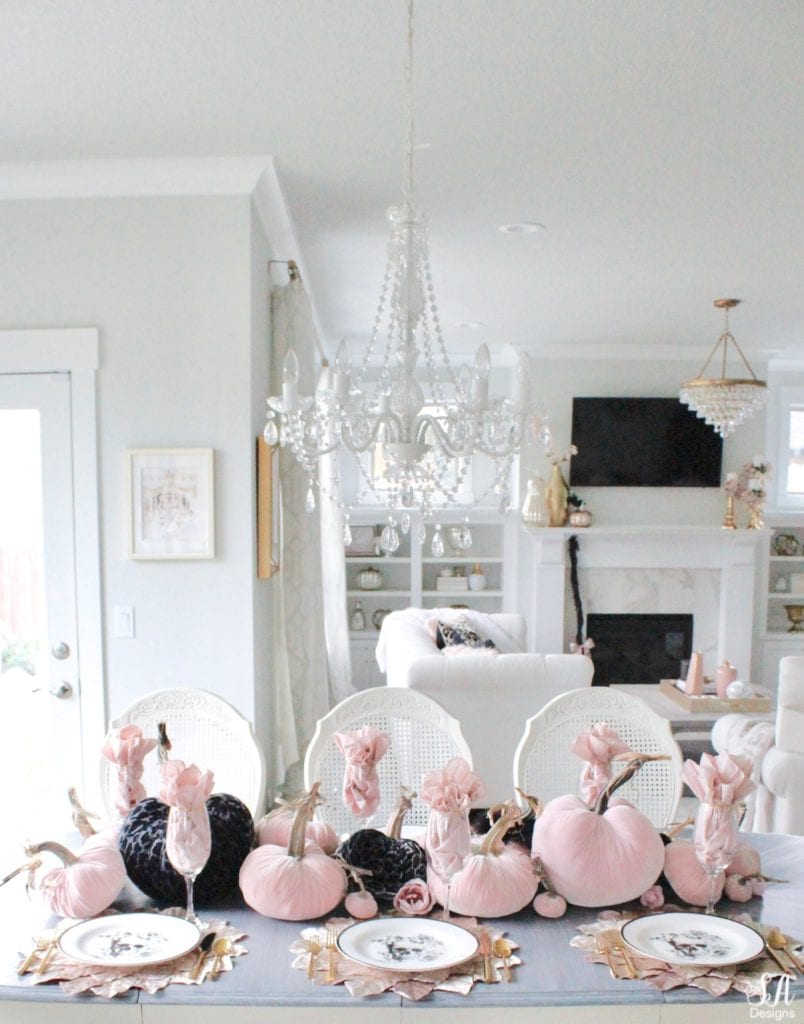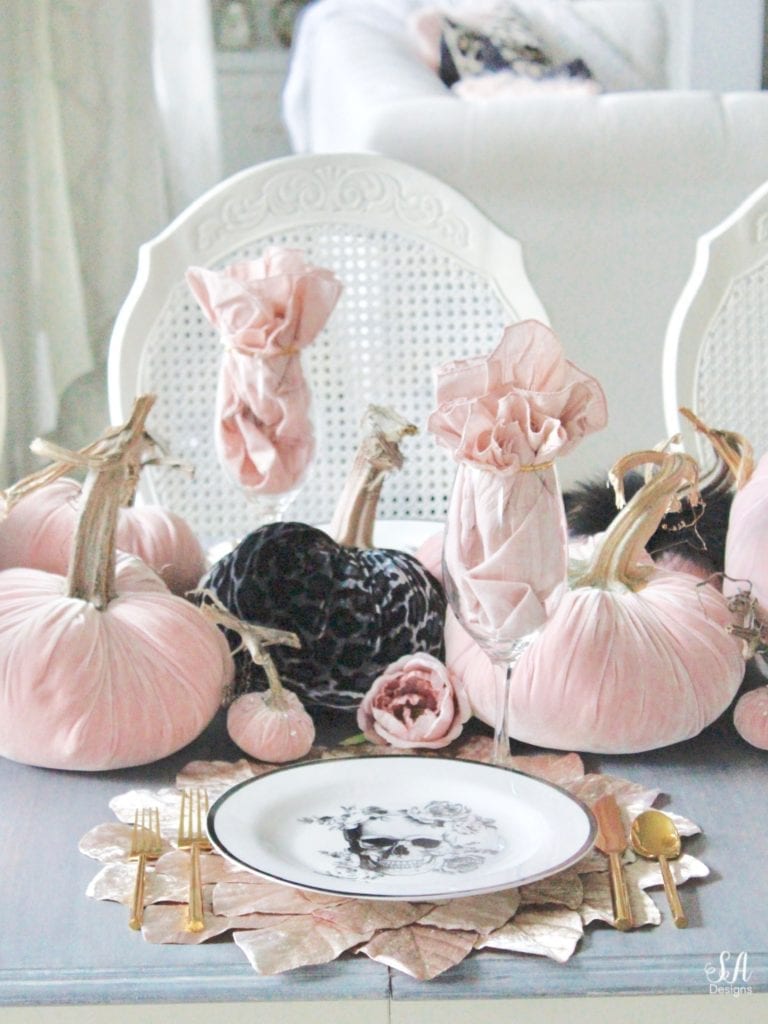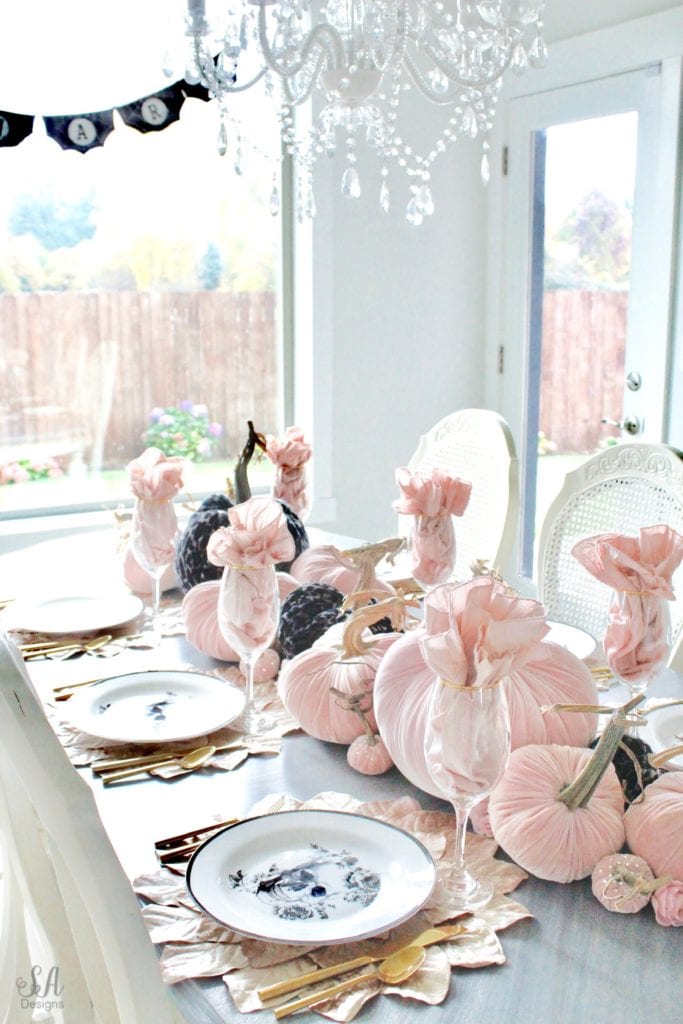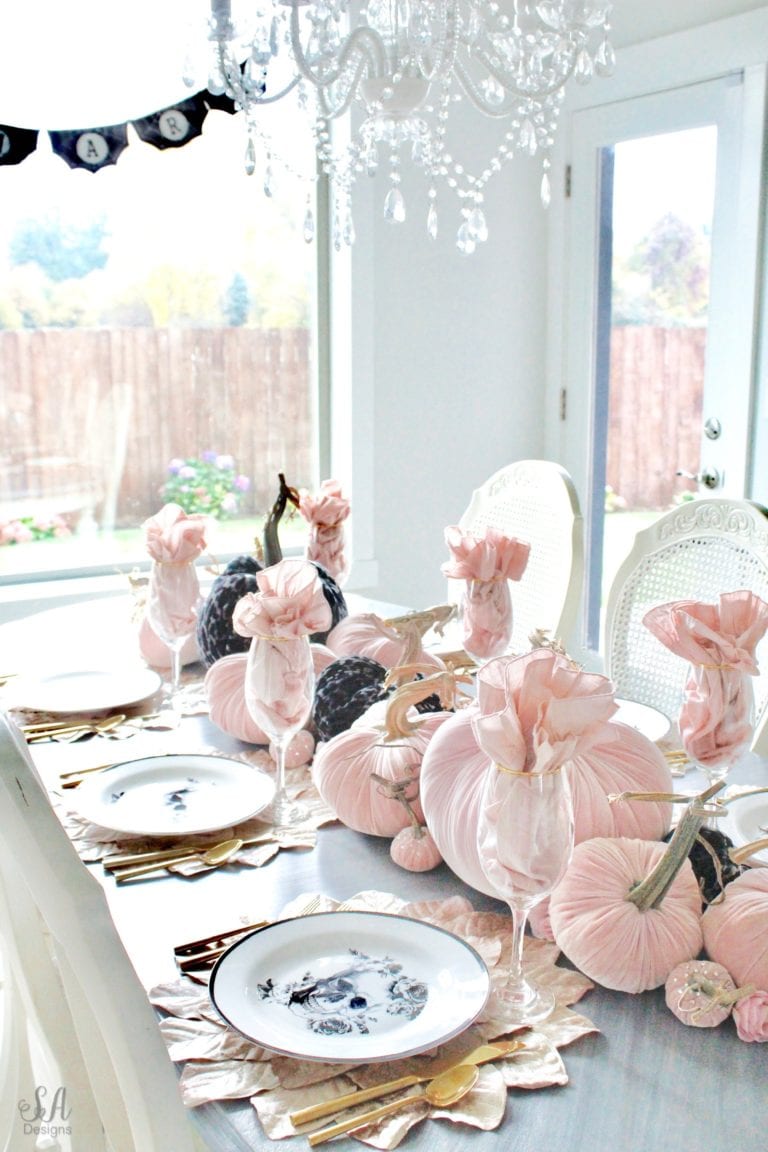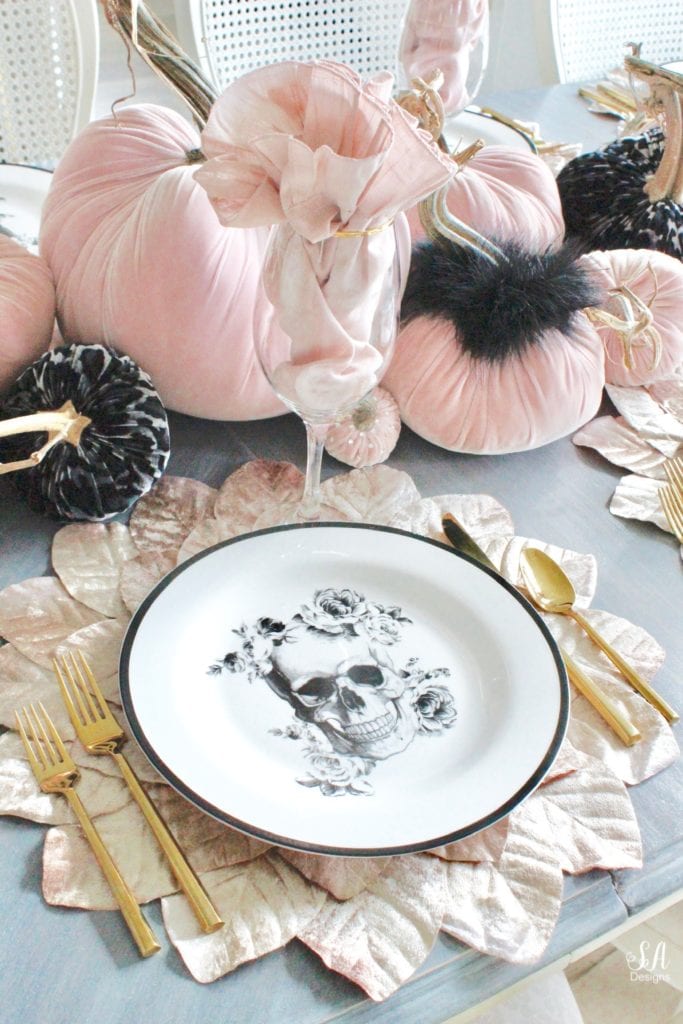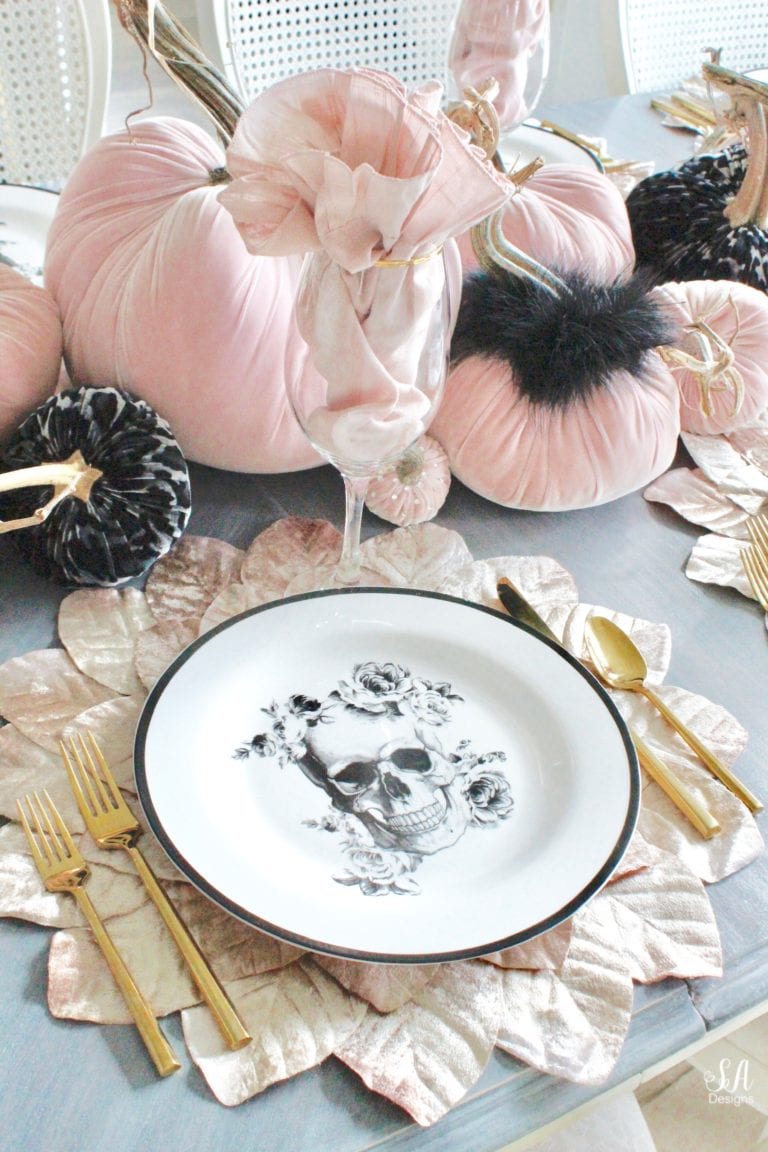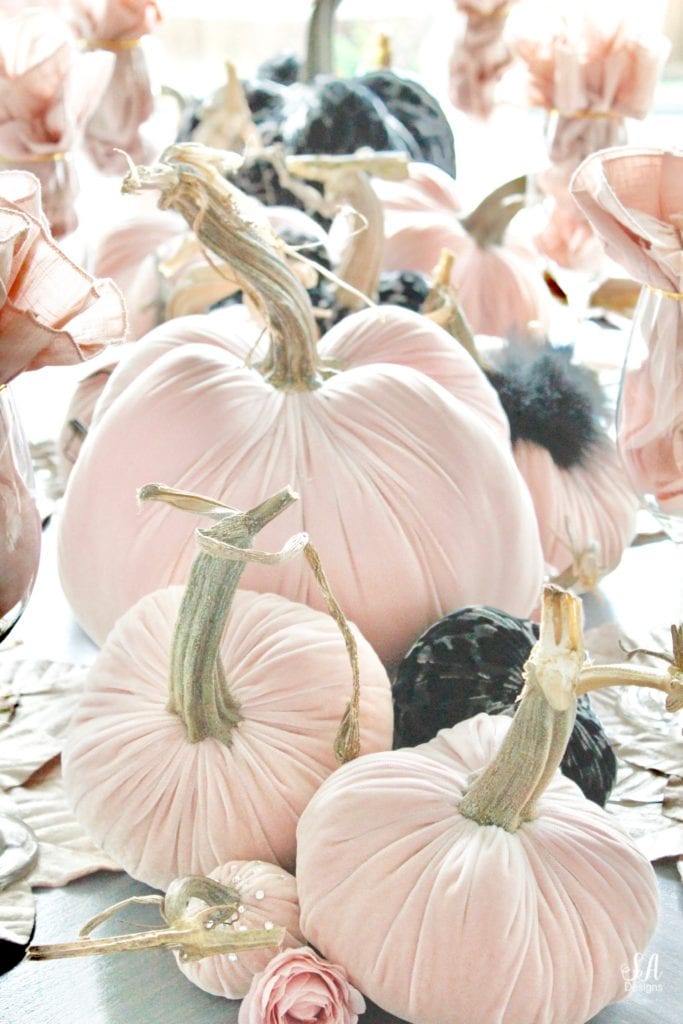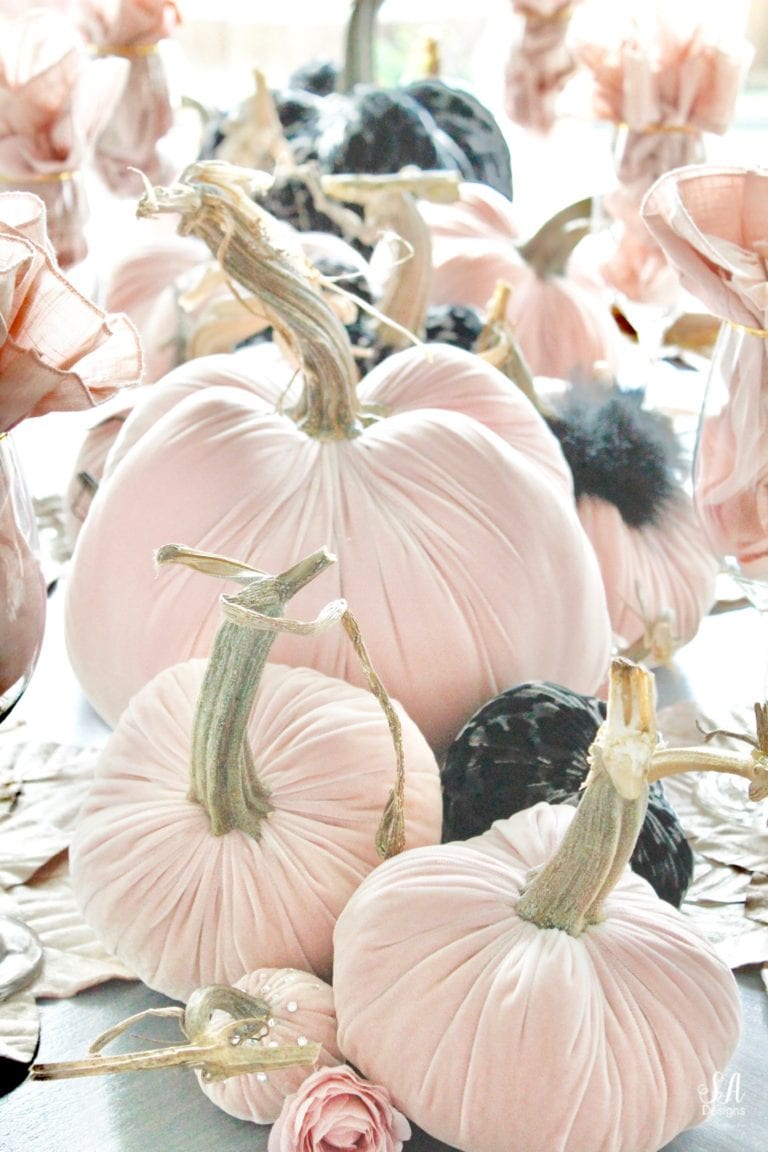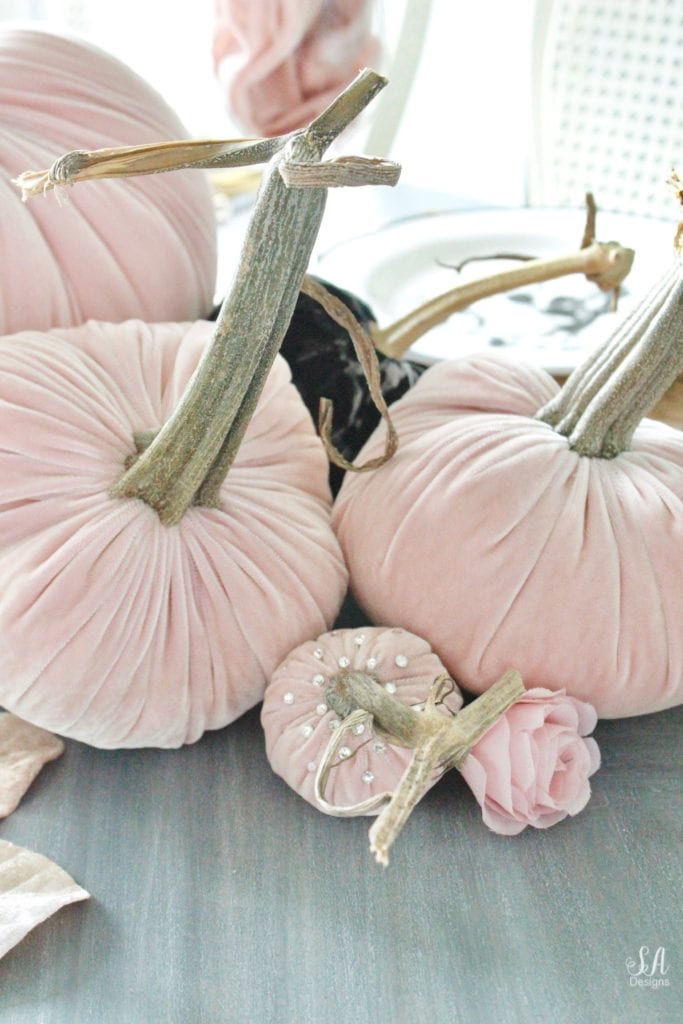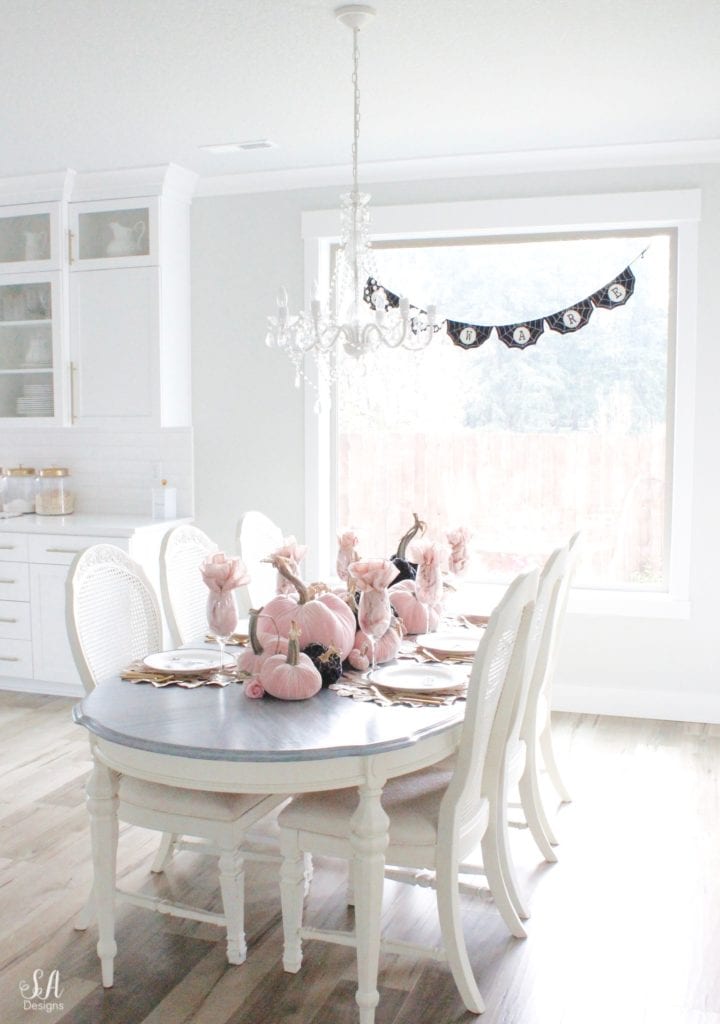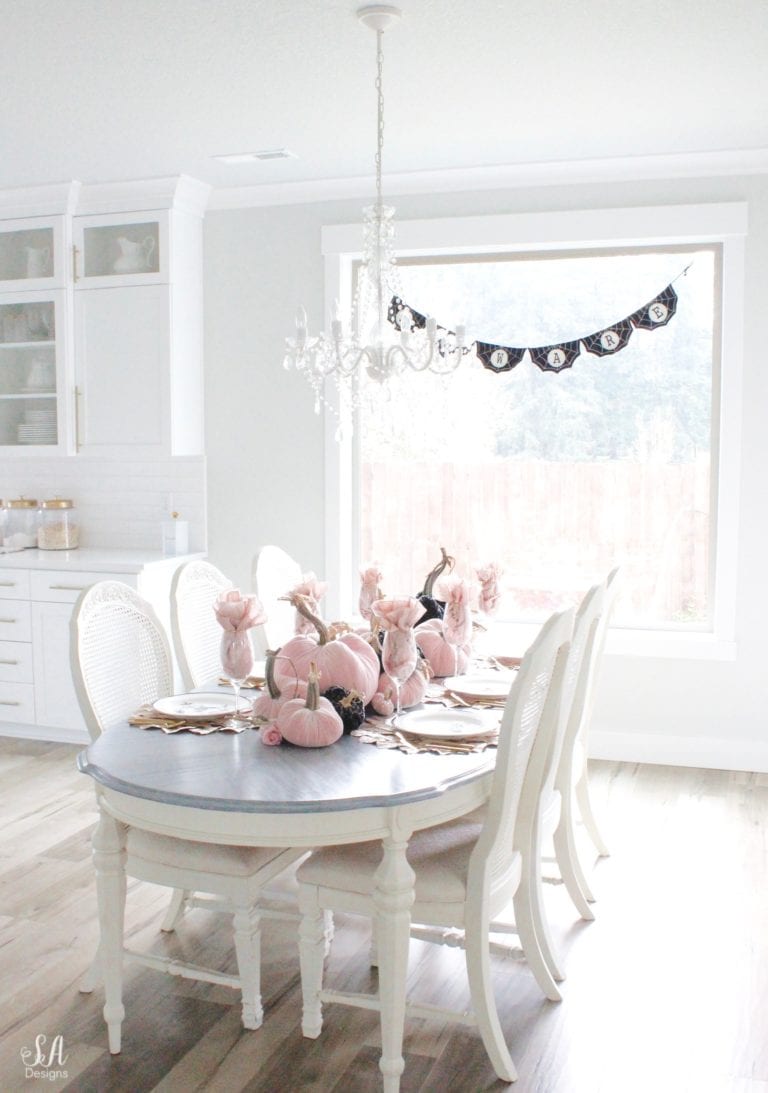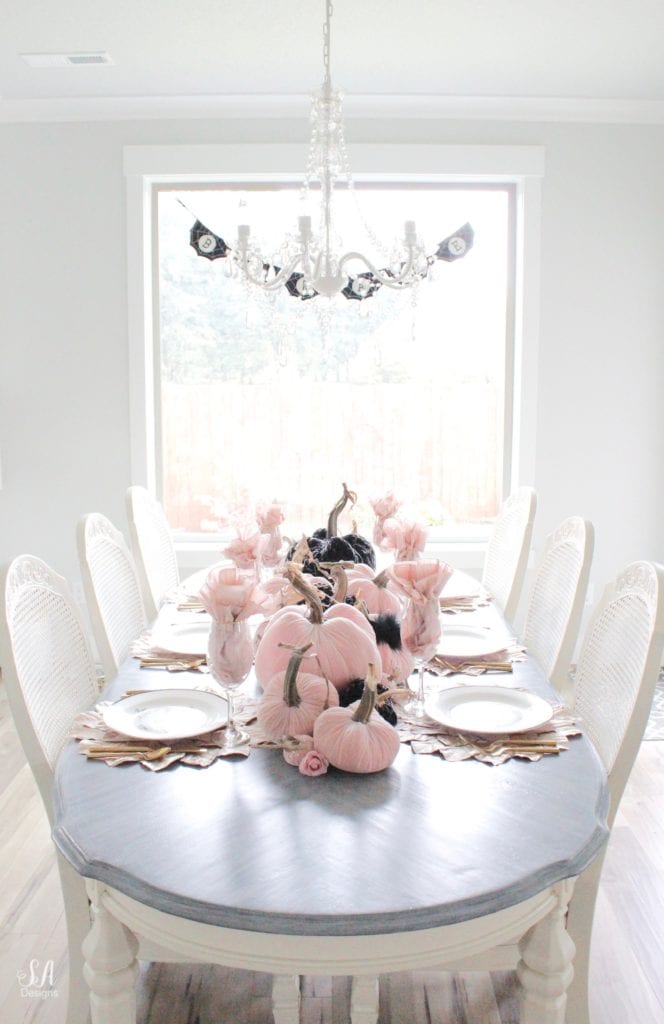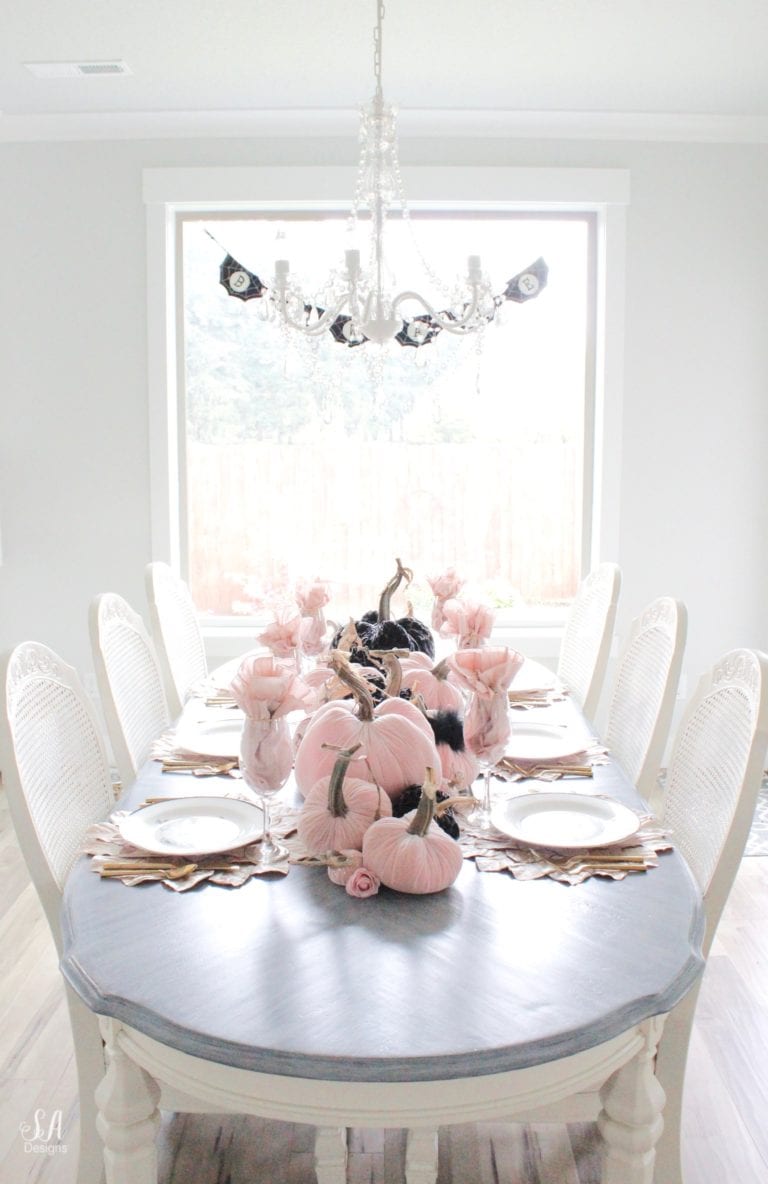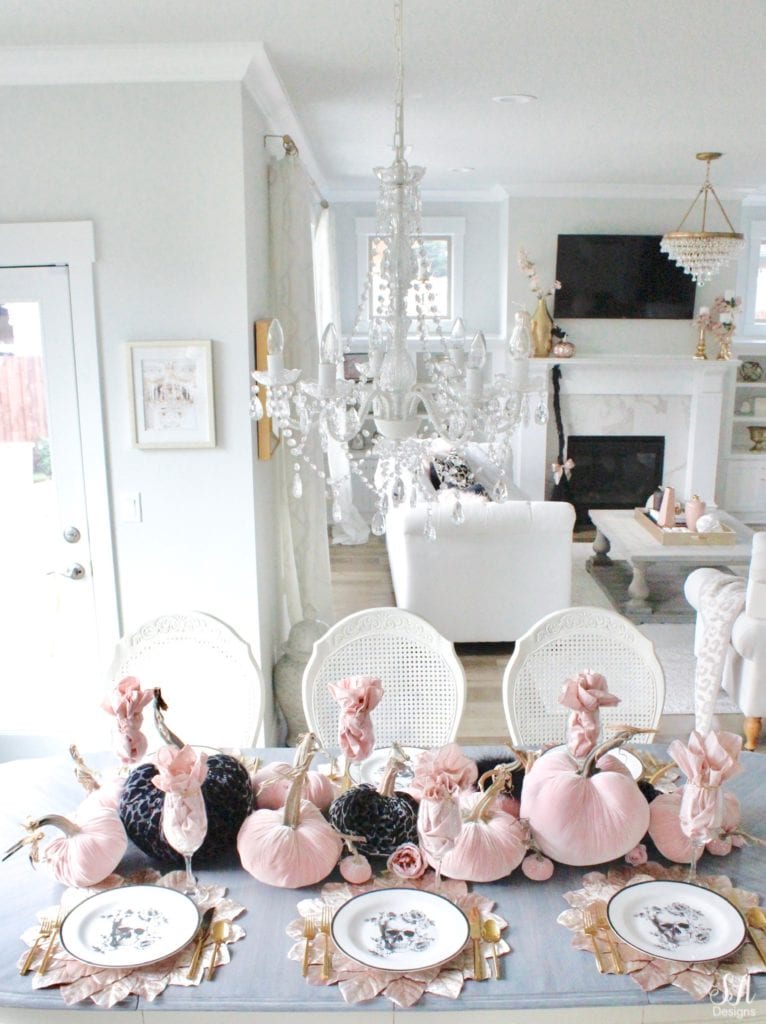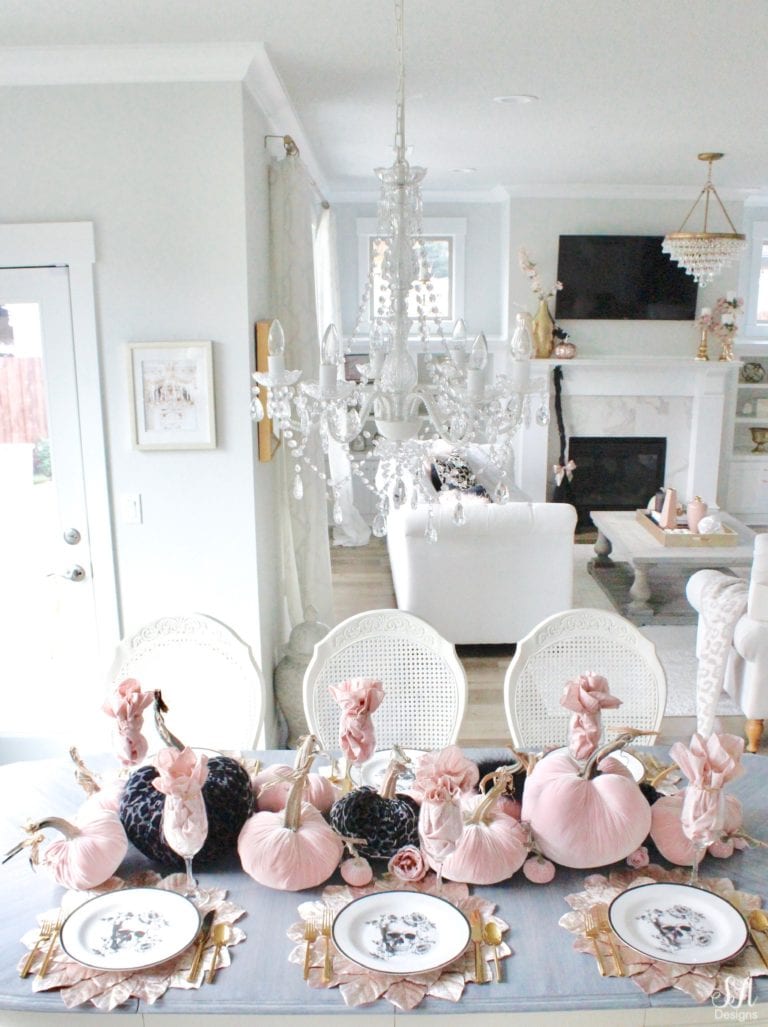 These Hotskwash Pumpkins by Daria have been such a huge hit this fall.  And once again, for my Halloween tablescape, I have been able to add Daria's gorgeous grey and black leopard velvet pumpkins, mixed in with my blush pink velvet pumpkins, to create a glam and elegant place for my family and friends to sit and eat.
Glam Halloween Kitchen & Buffet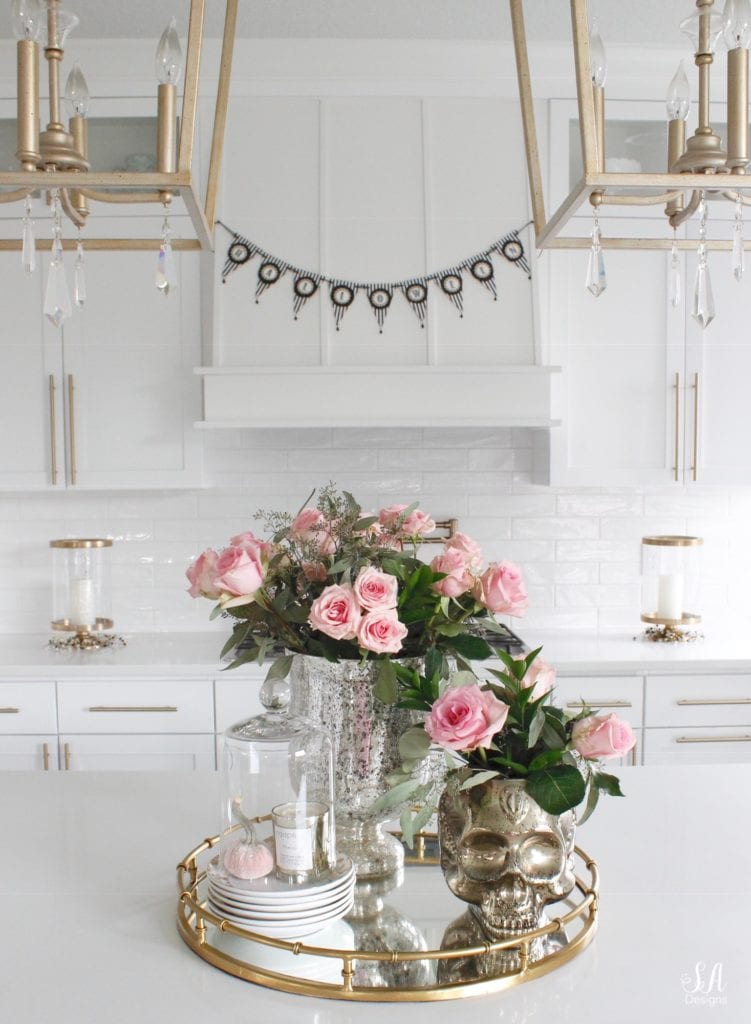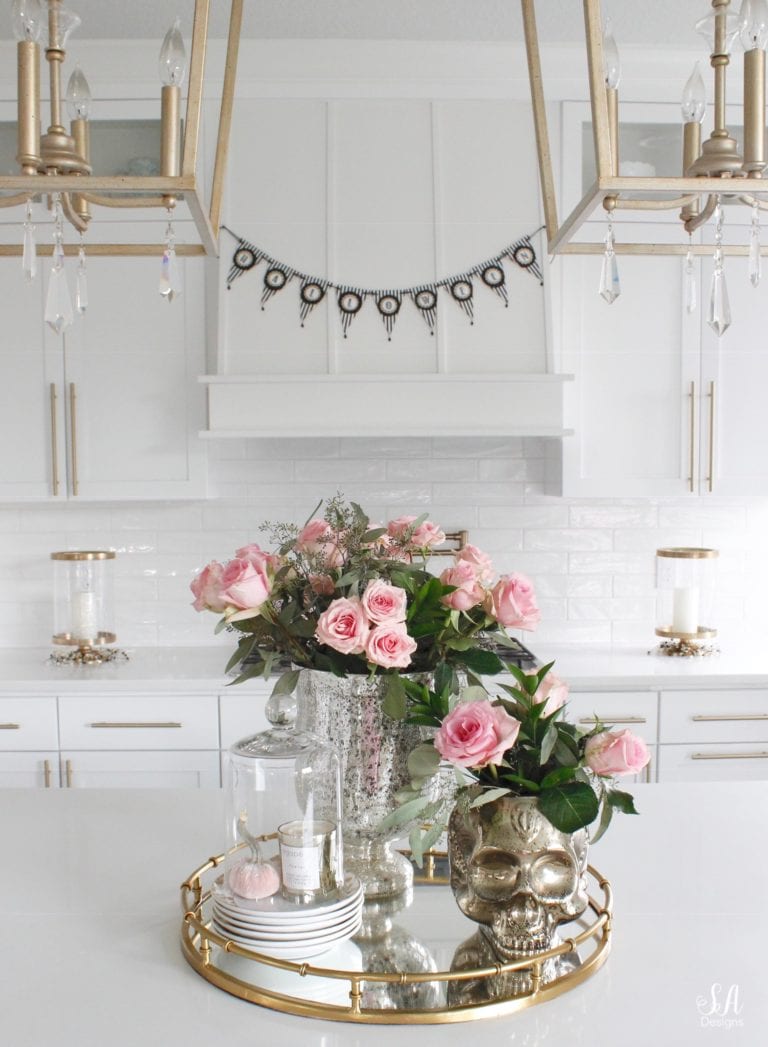 Vase and skull vase from HomeGoods.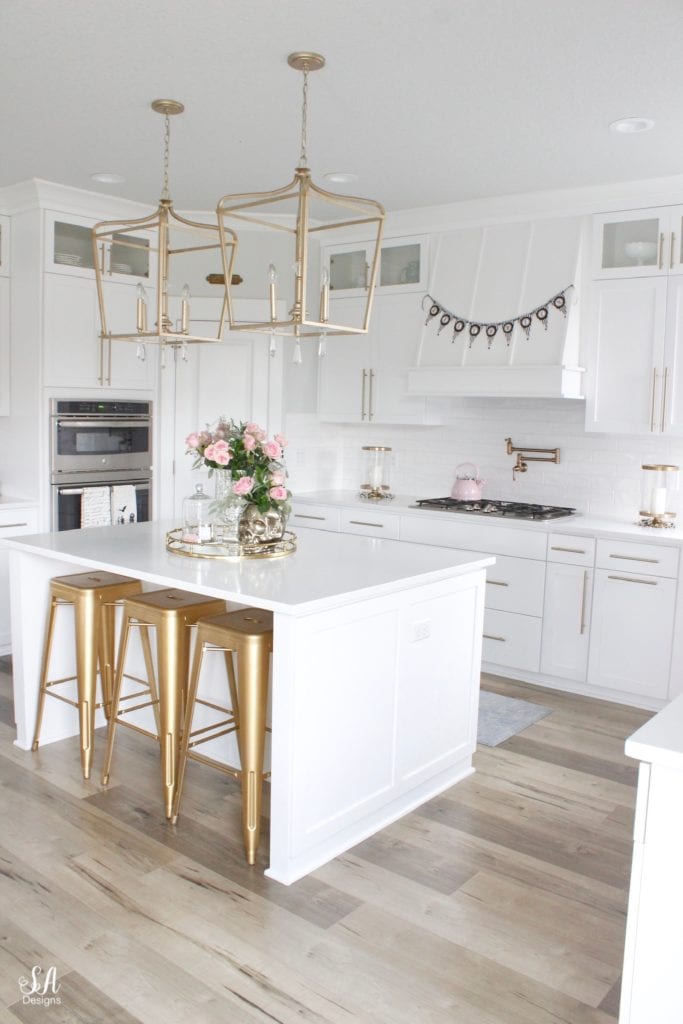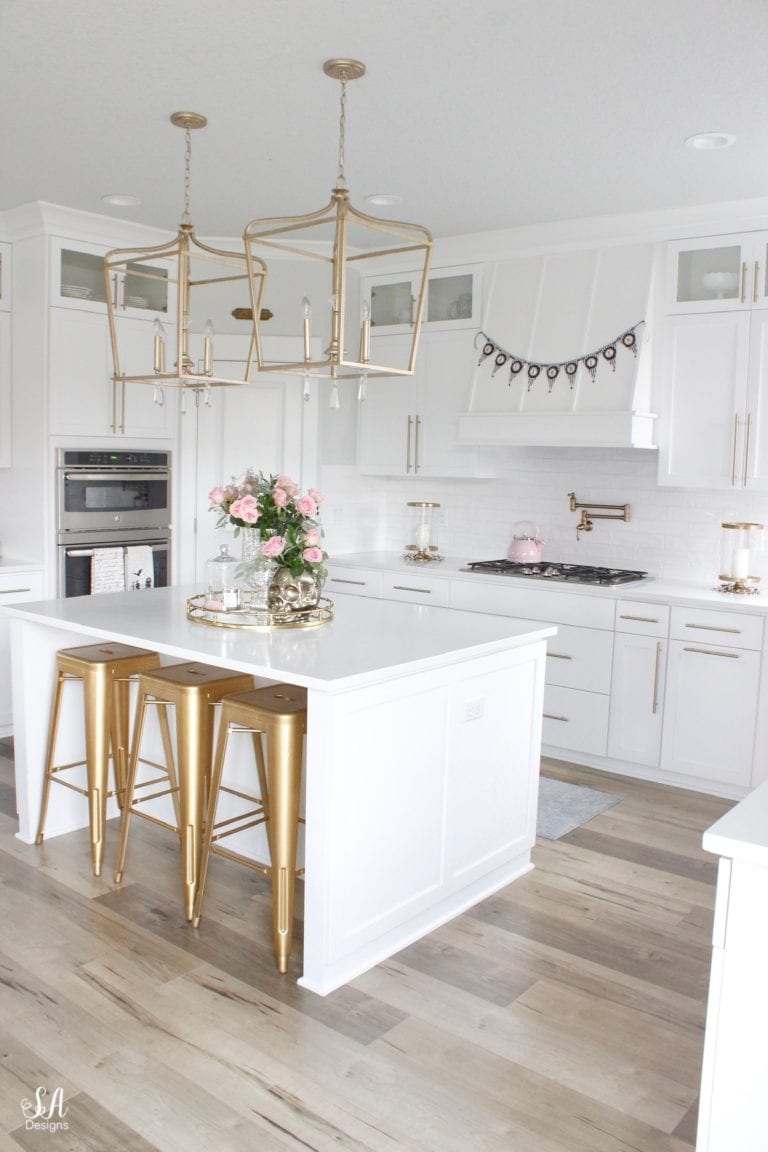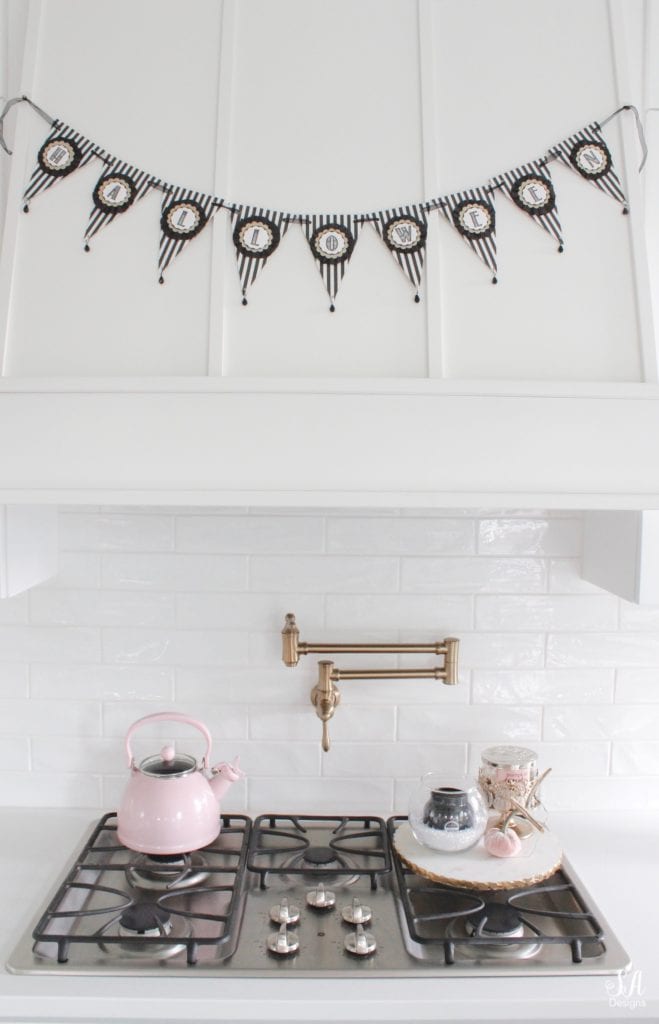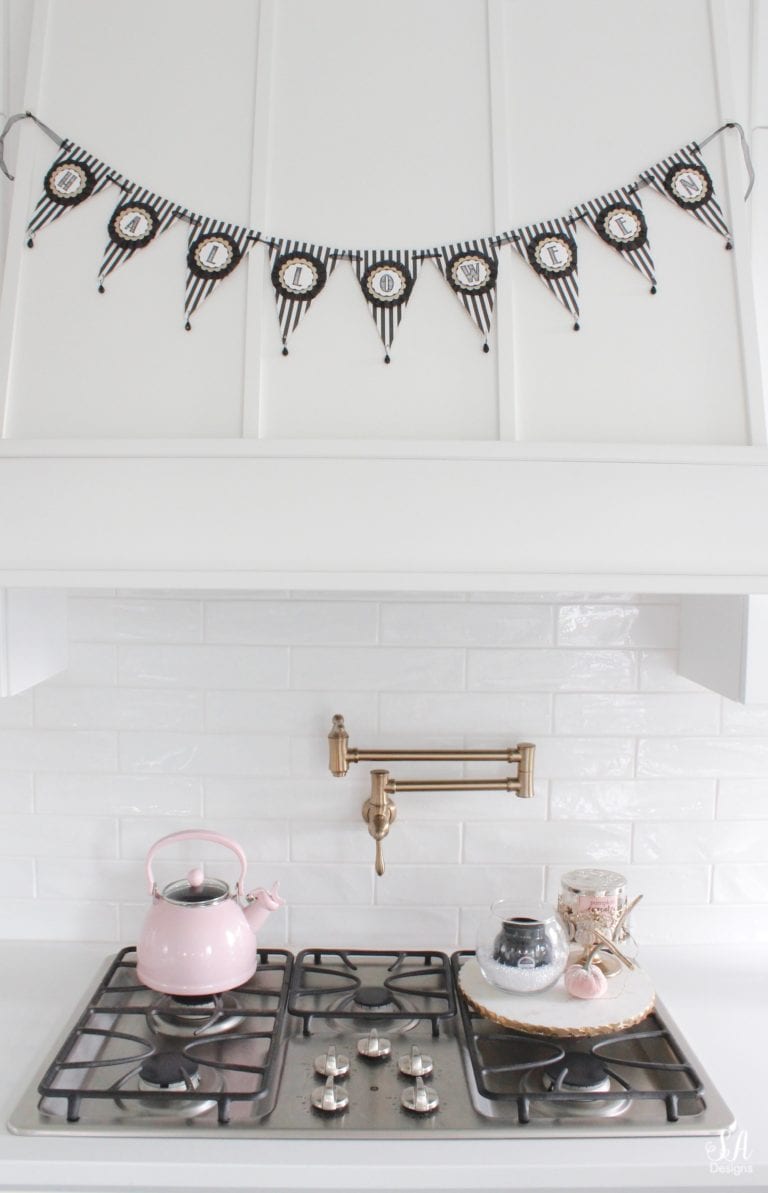 So glad I found this Halloween banner from years ago.  I made it and it was perfect for my hood!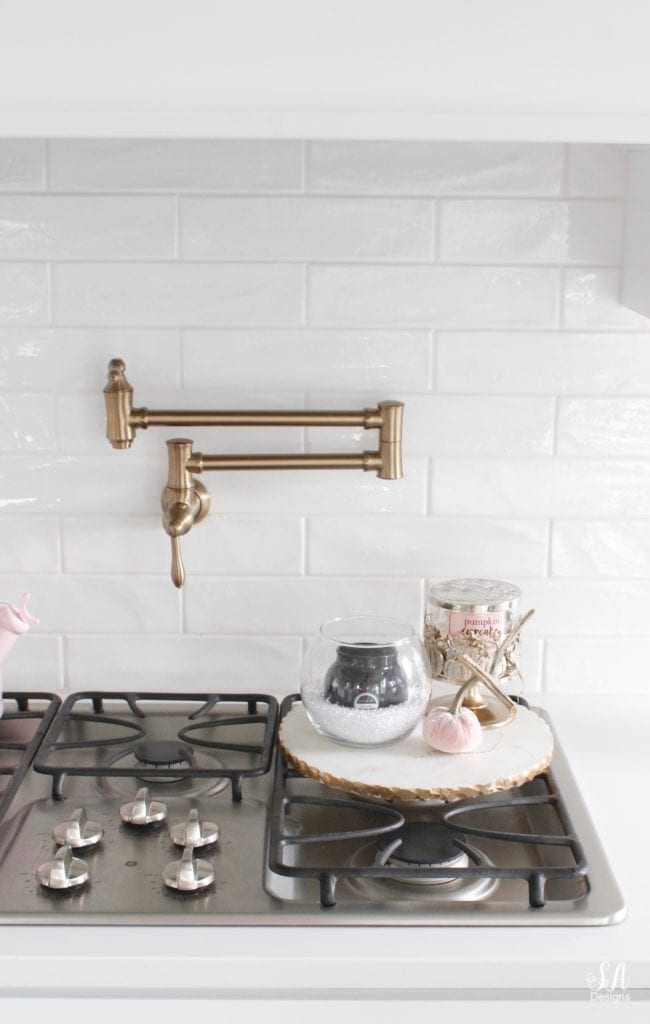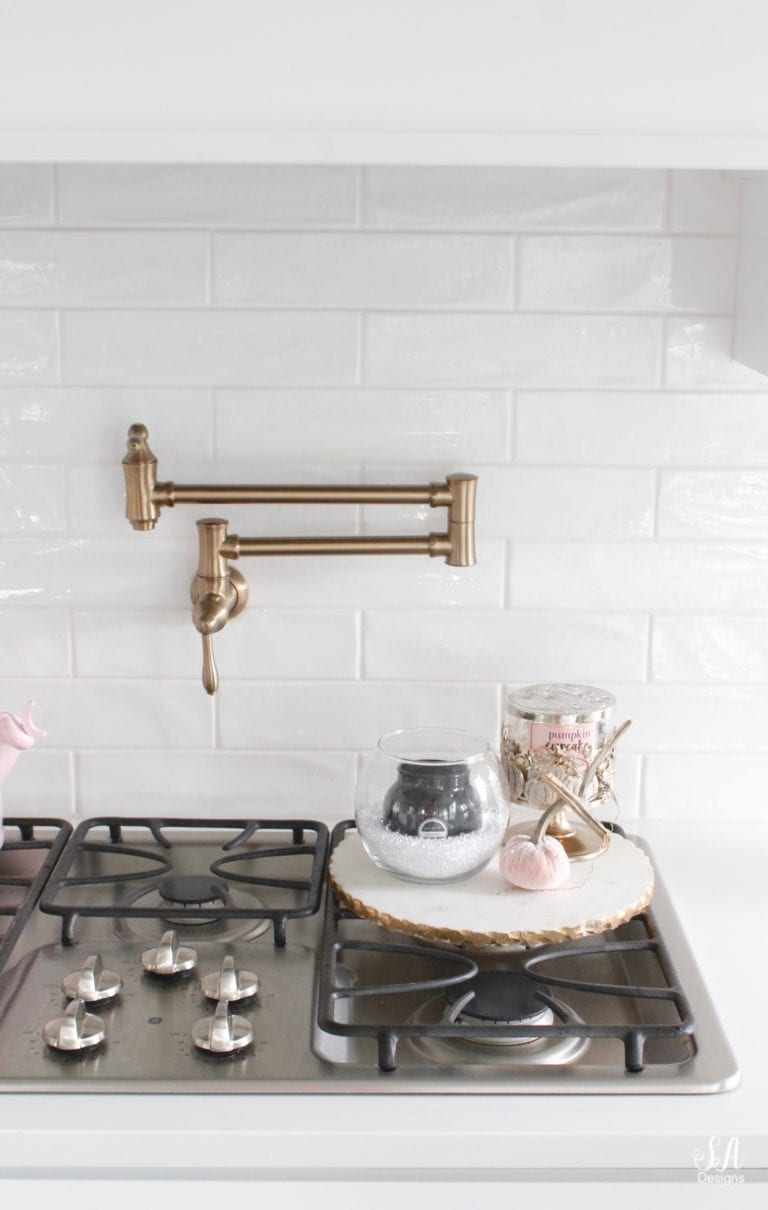 And my favorite candle now comes in black, which is perfect for Halloween!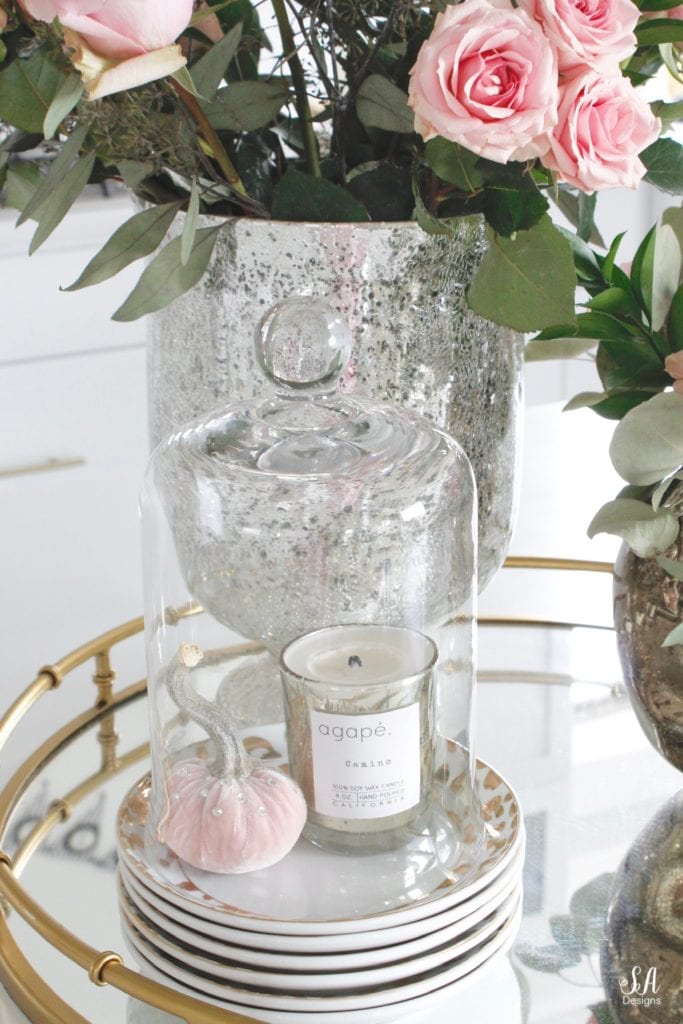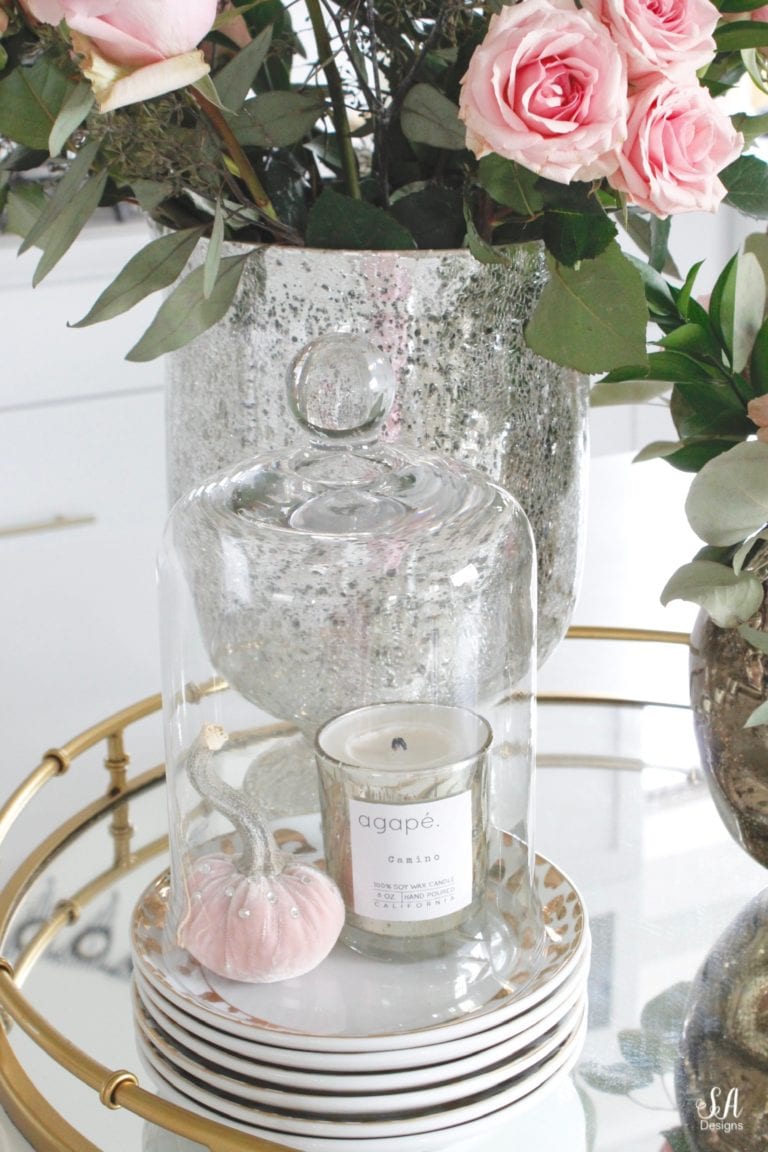 A pretty glass cloche is such a lovely way to display a yummy candle on a stack of beautiful dessert plates.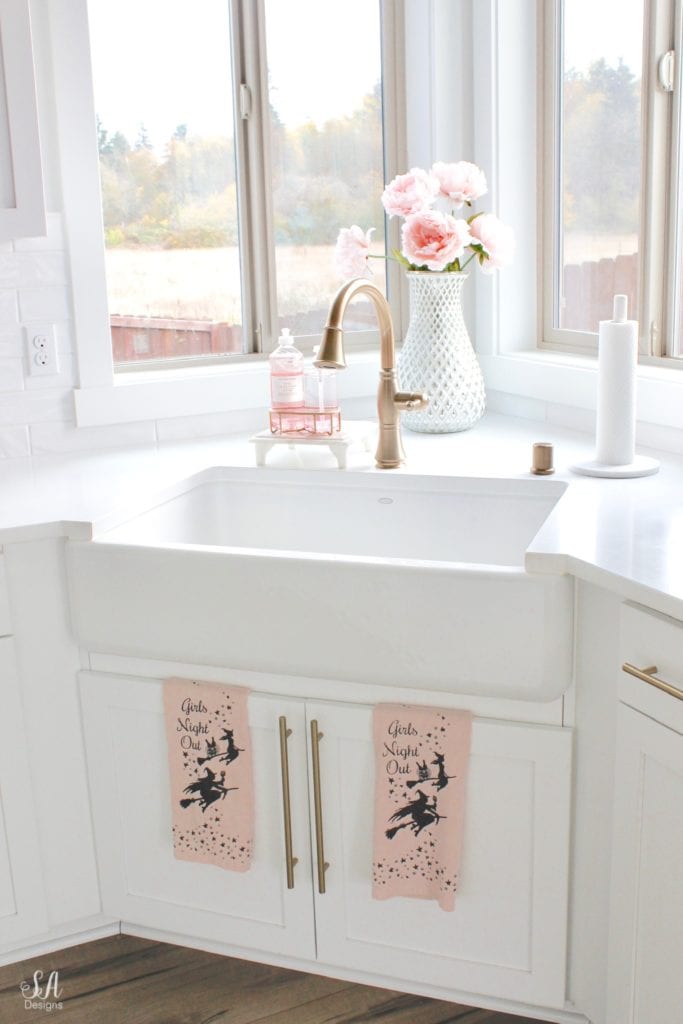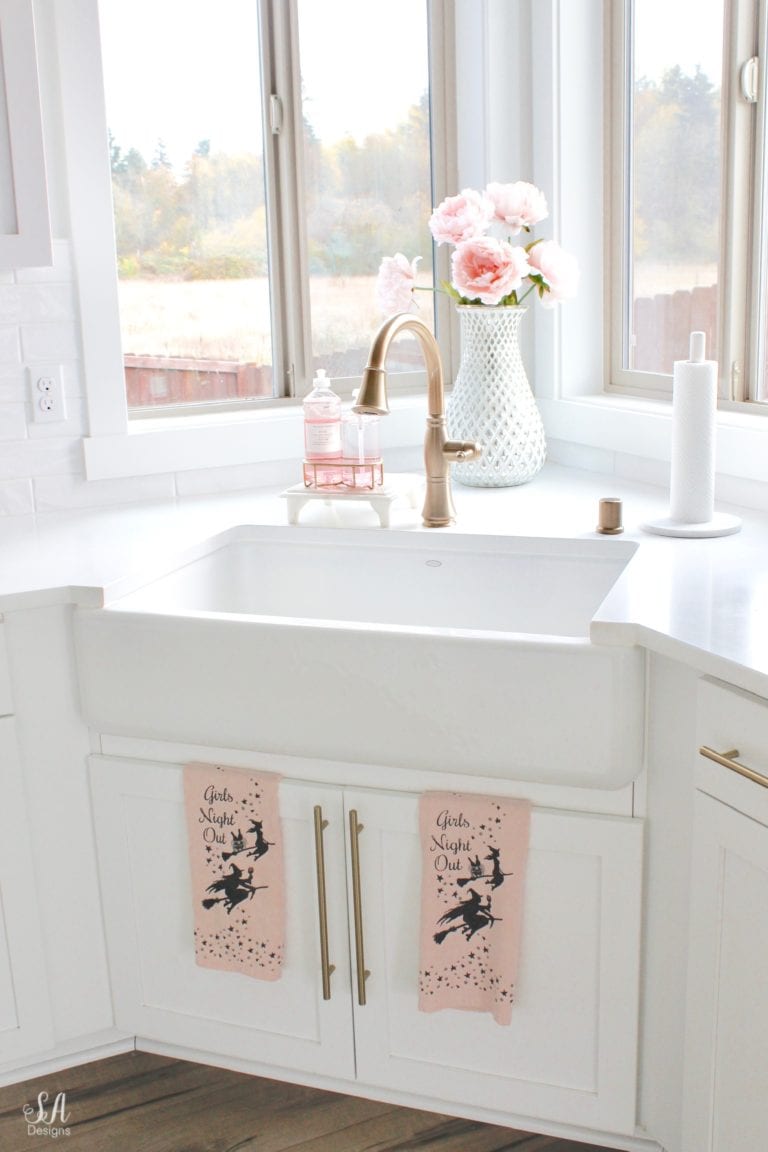 These darling kitchen dish towels were such a fun HomeGoods find!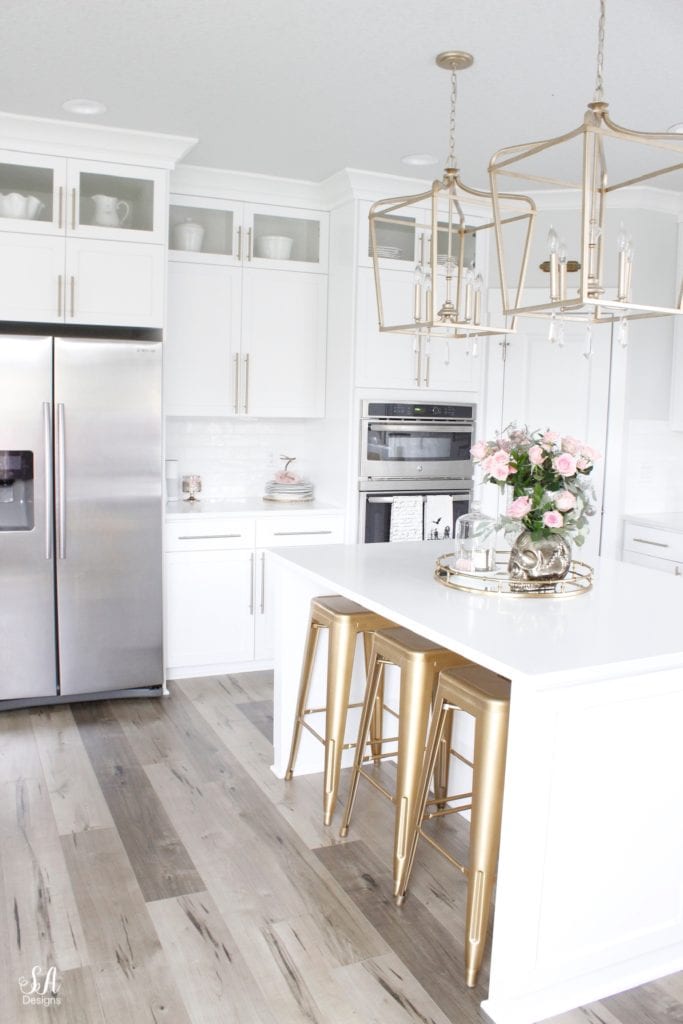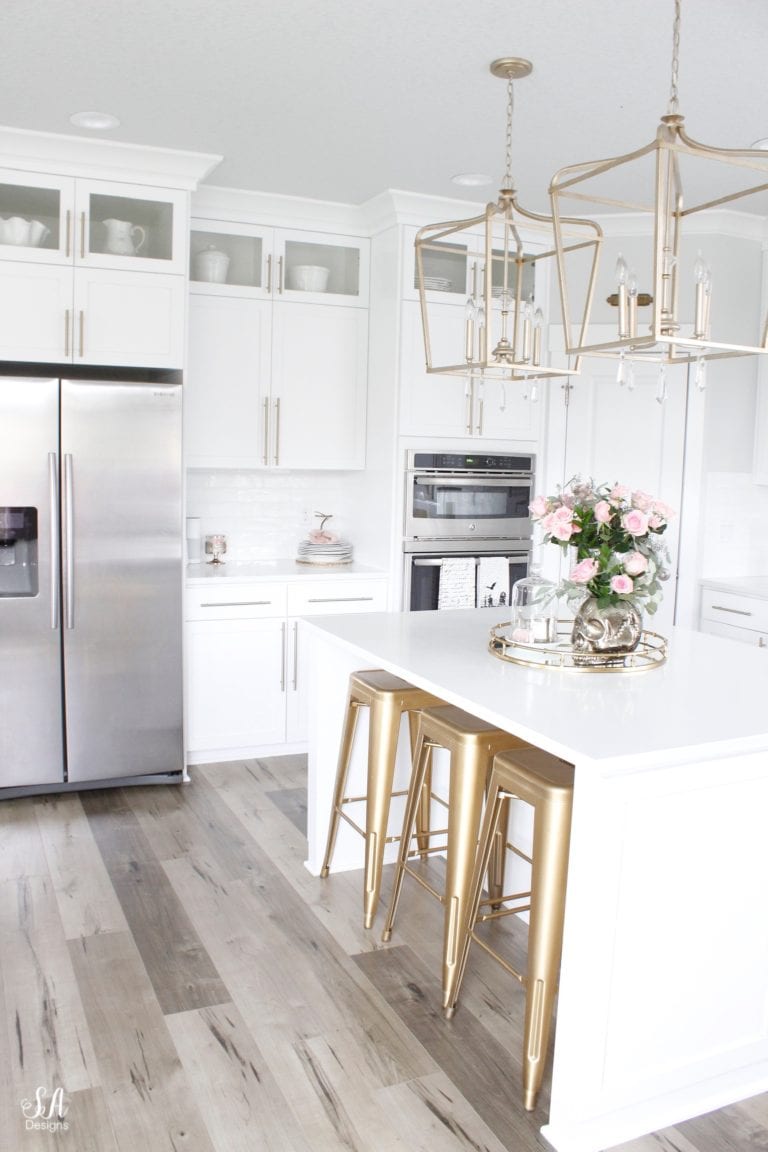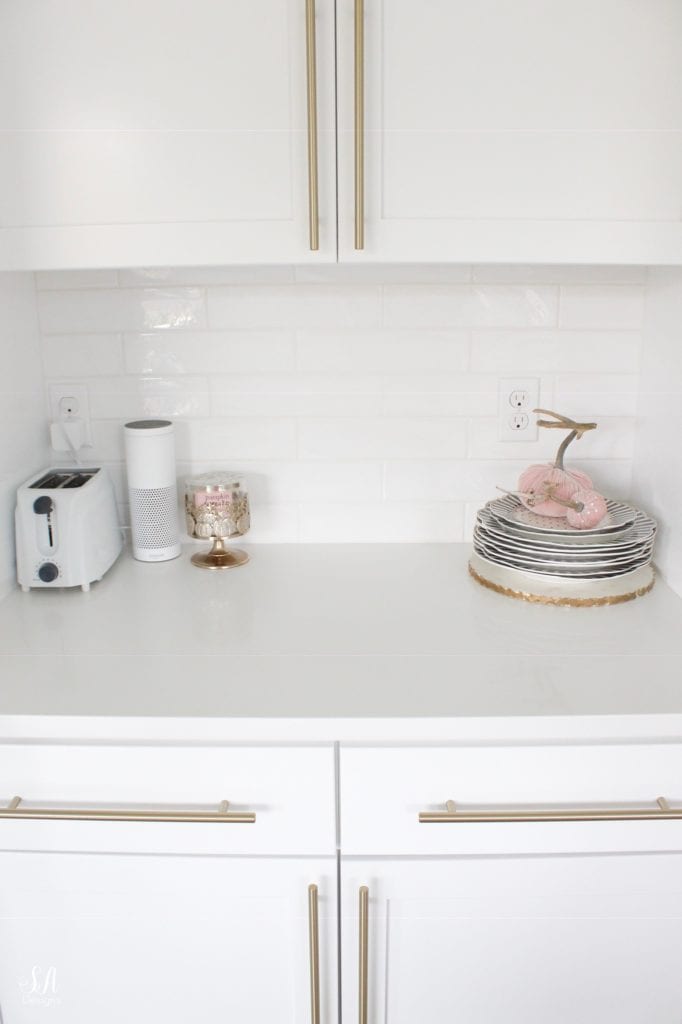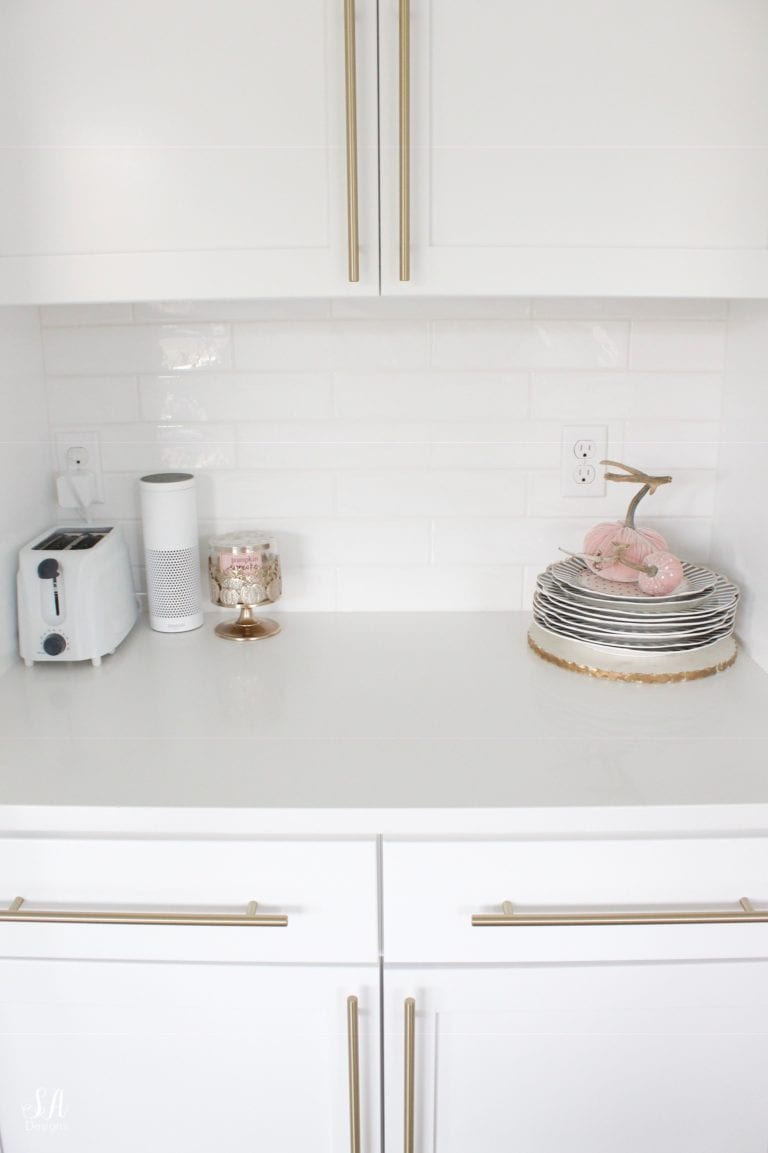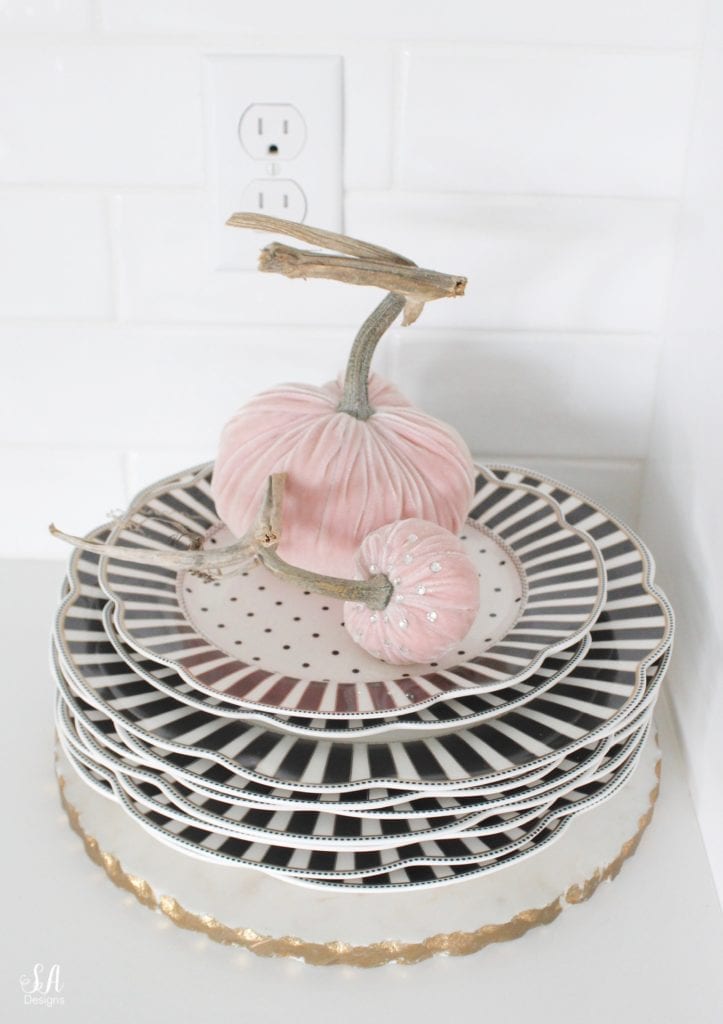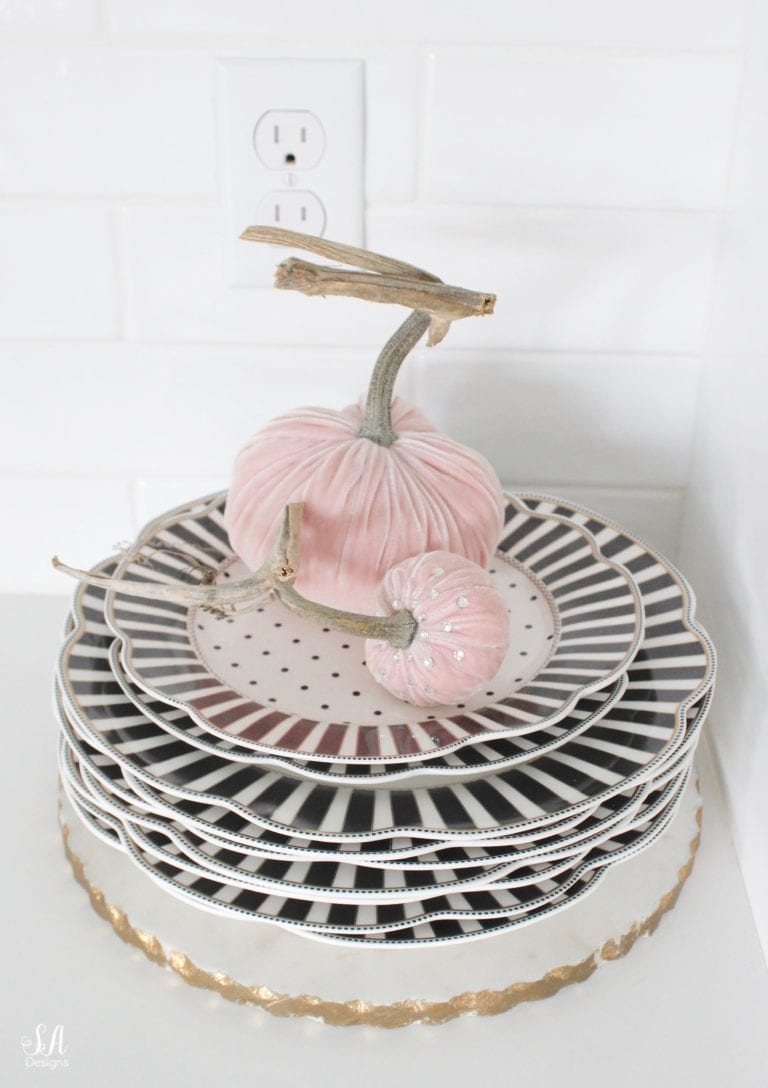 Trying to not ignore the butler's pantry and instead decorate every nook and cranny with intention.  Sometimes this little space gets ignored or becomes a hotspot for mail or homework. Loved these black and white Grace's Tea Dishes I also found at HomeGoods.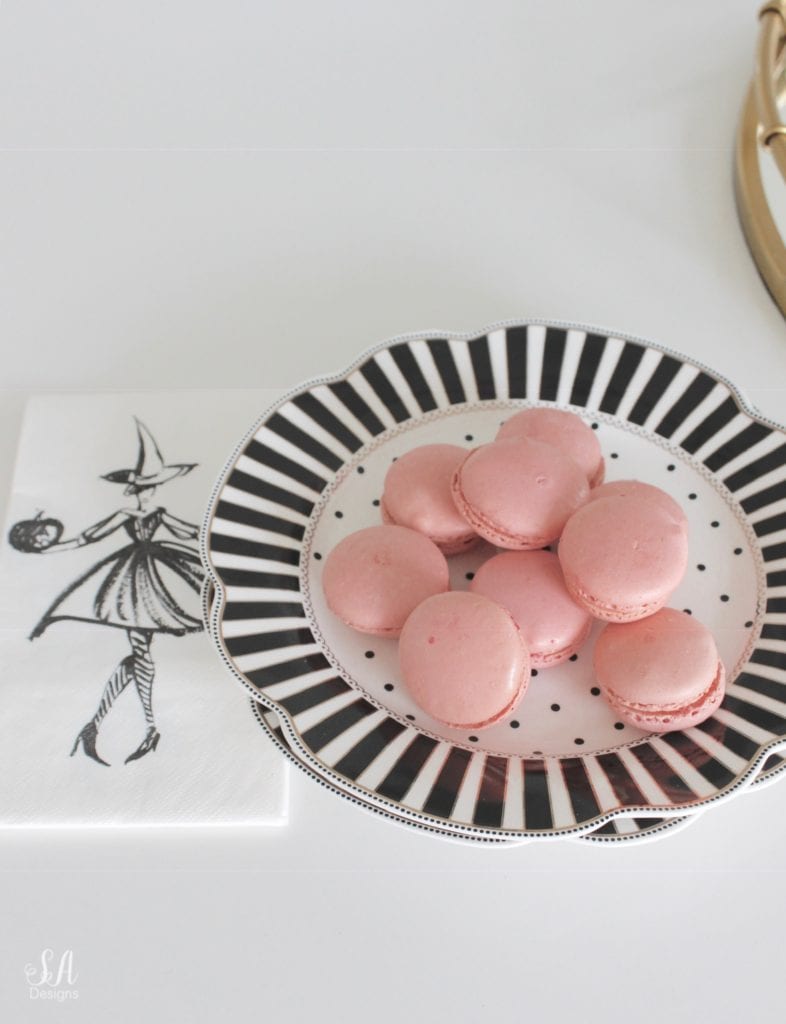 The cutest witch napkins and plates from HomeGoods are the perfect way to serve some fresh macarons to friends and match all my decor.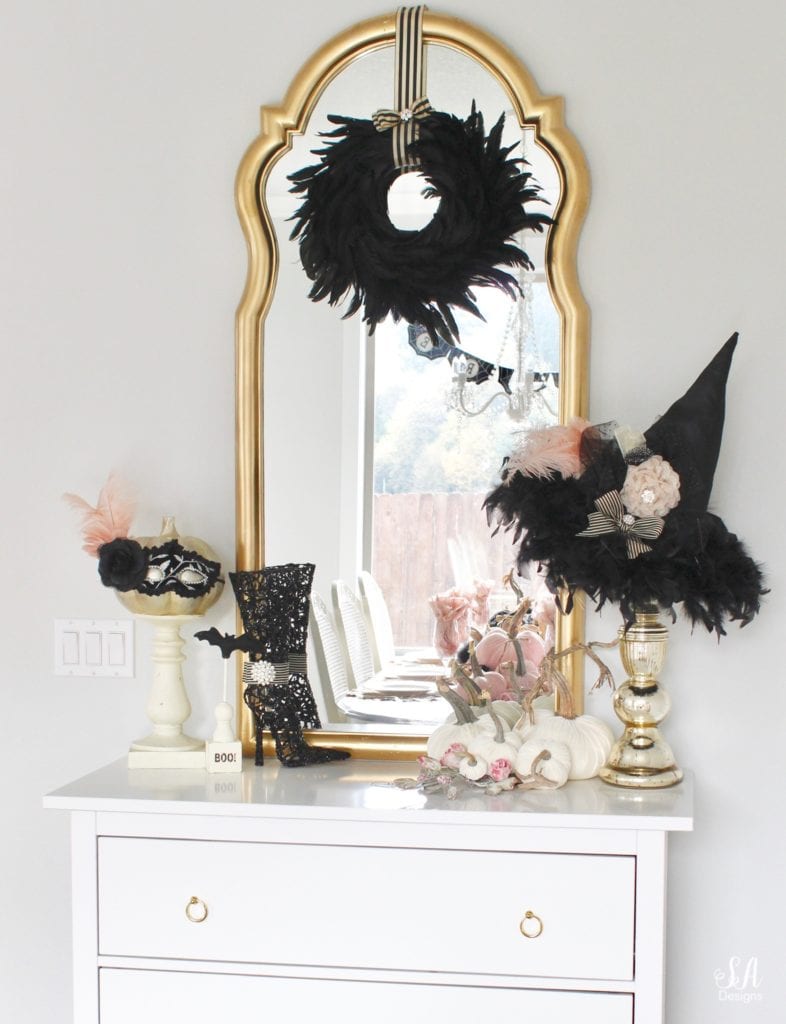 Classy Witch Boot from a local boutique years ago. More on DIY Halloween Masquerade Masks in THIS POST.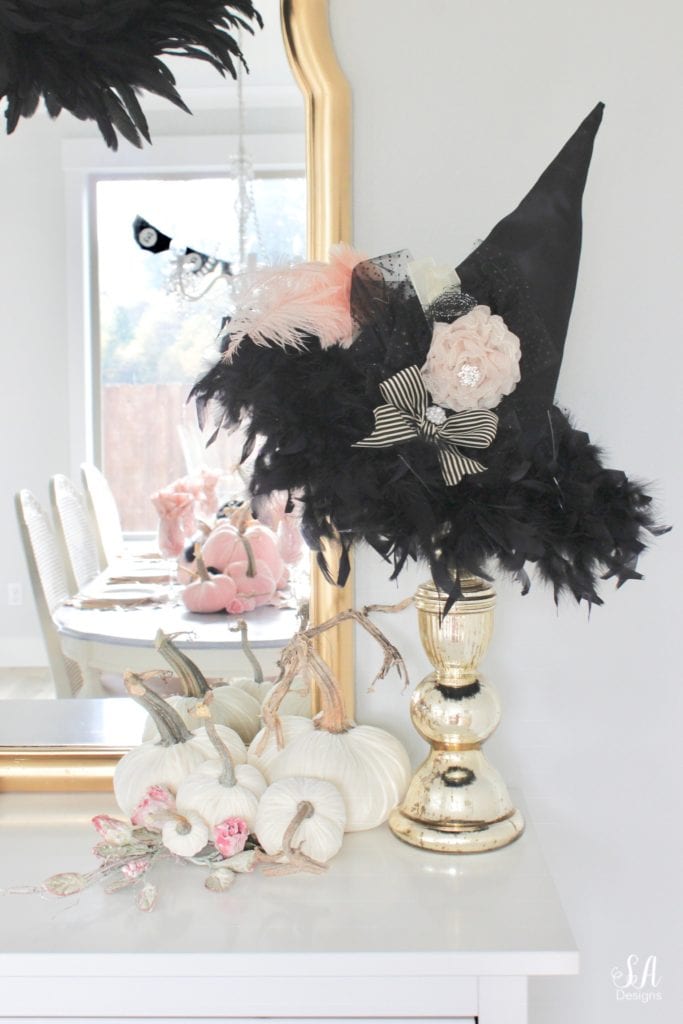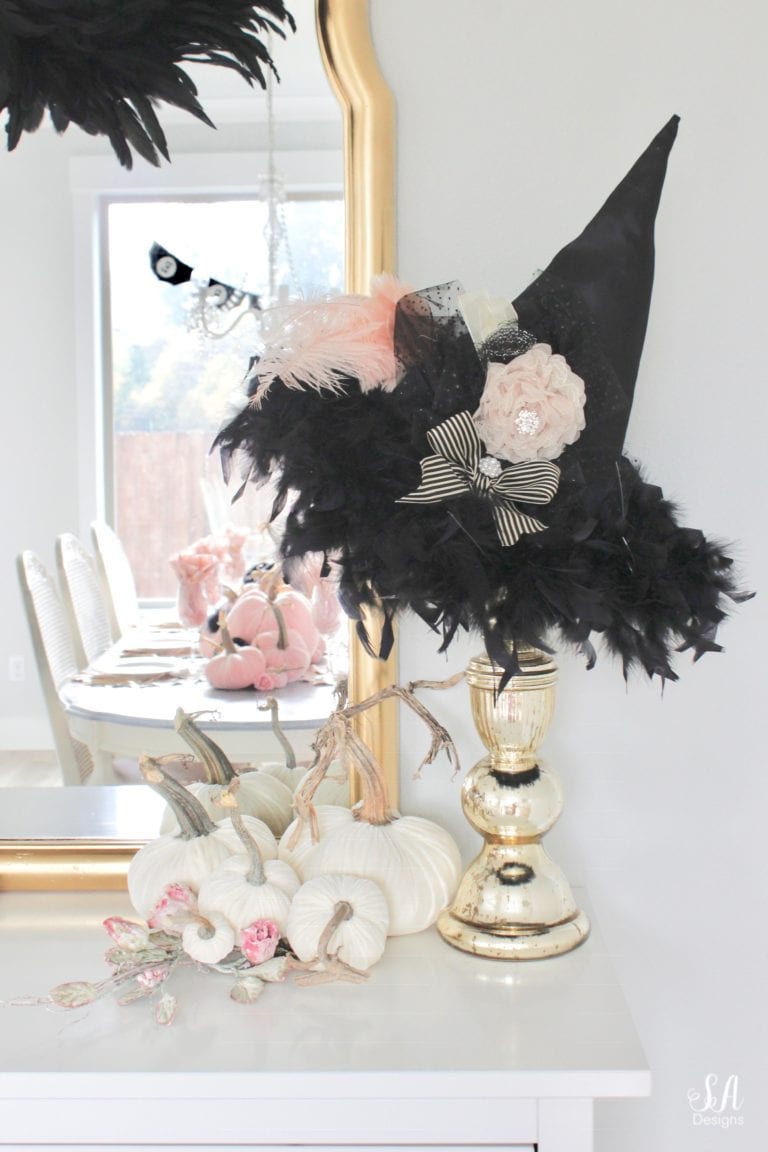 Every with needs a place to hang her hat at the end of the day!
Glam Halloween Living Room, Mantel, & Bar Cart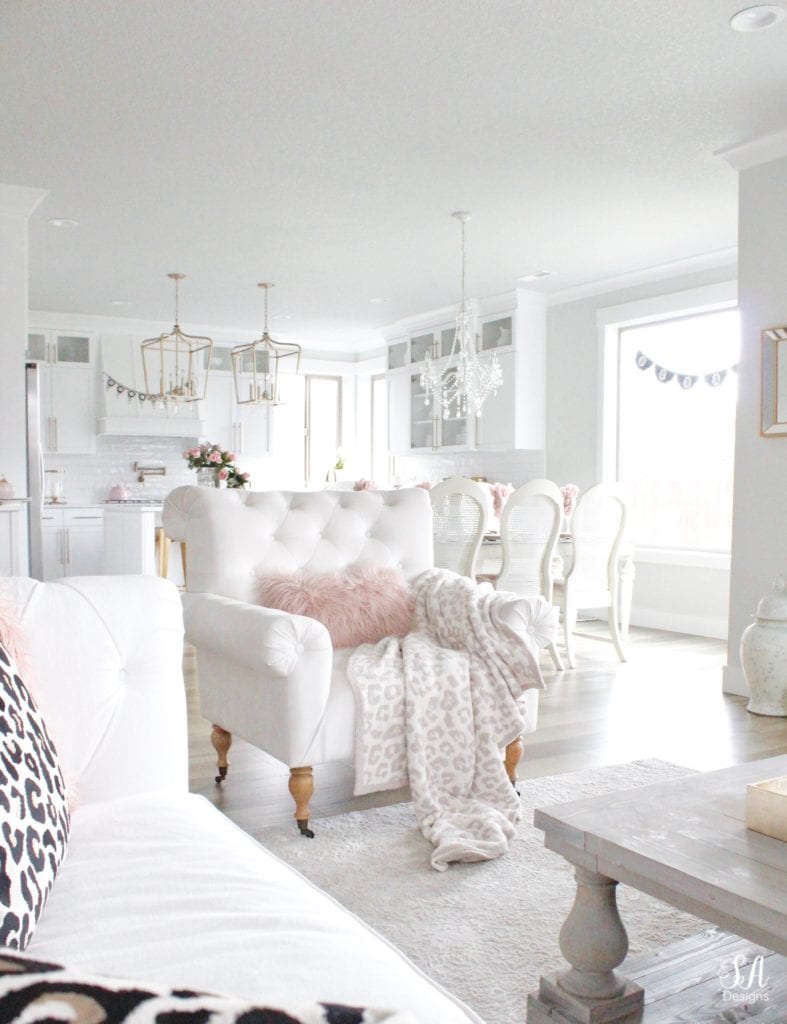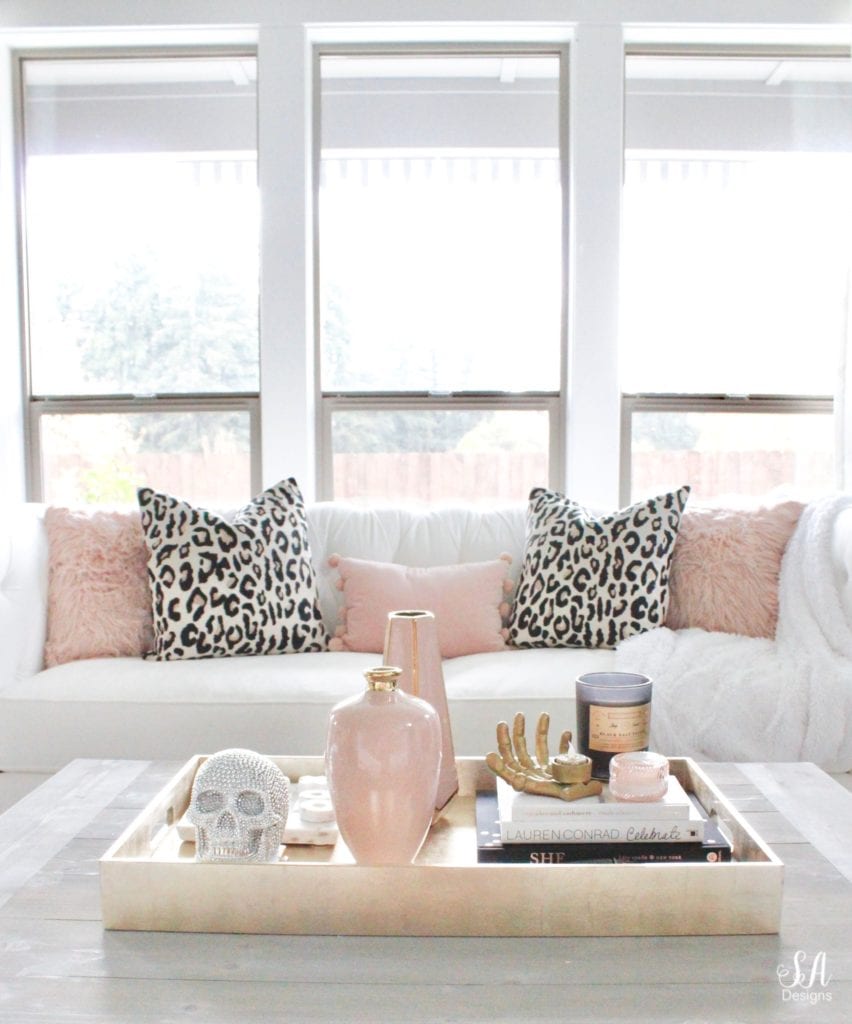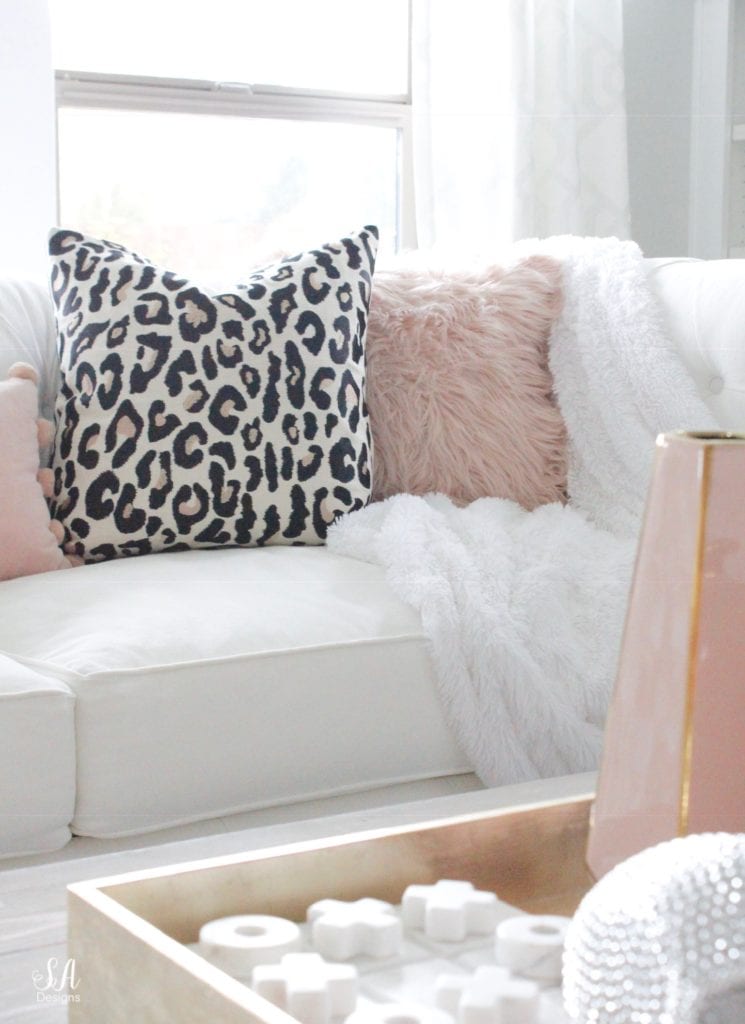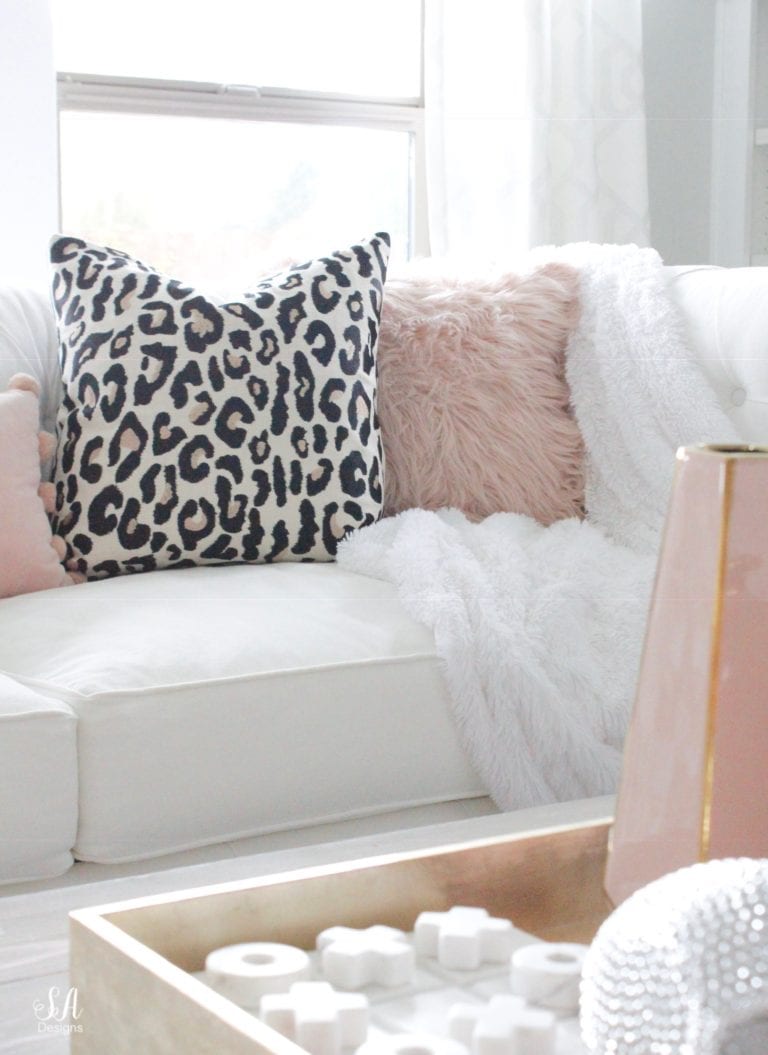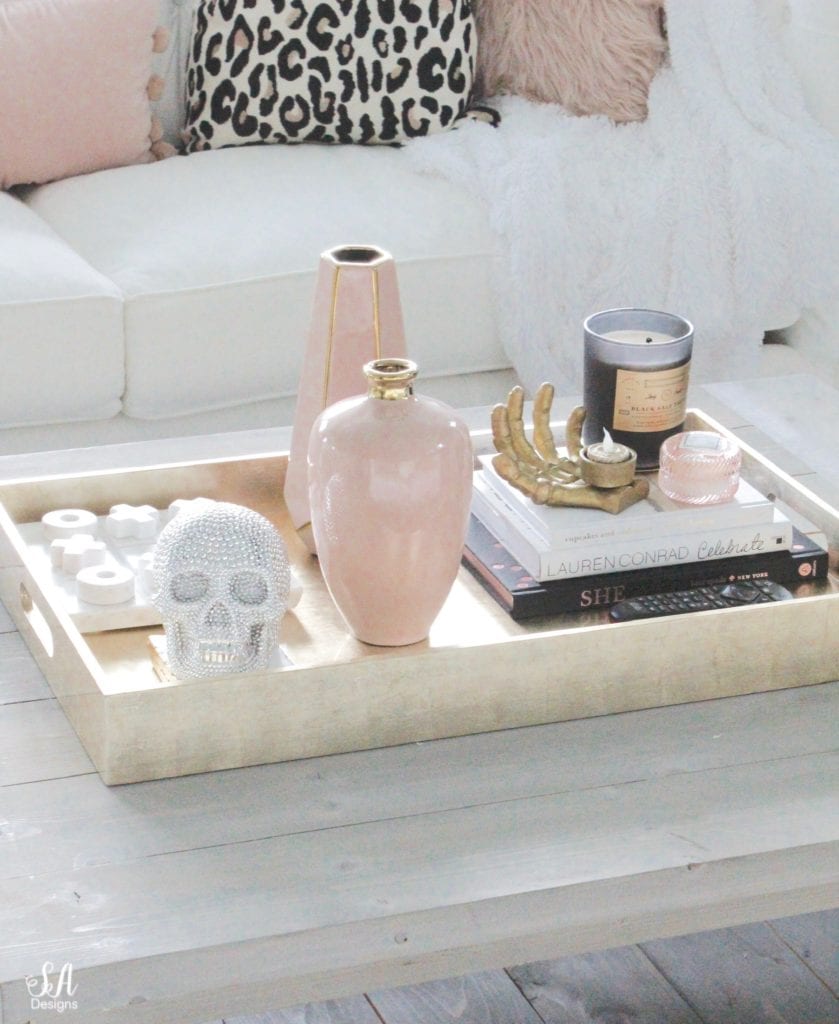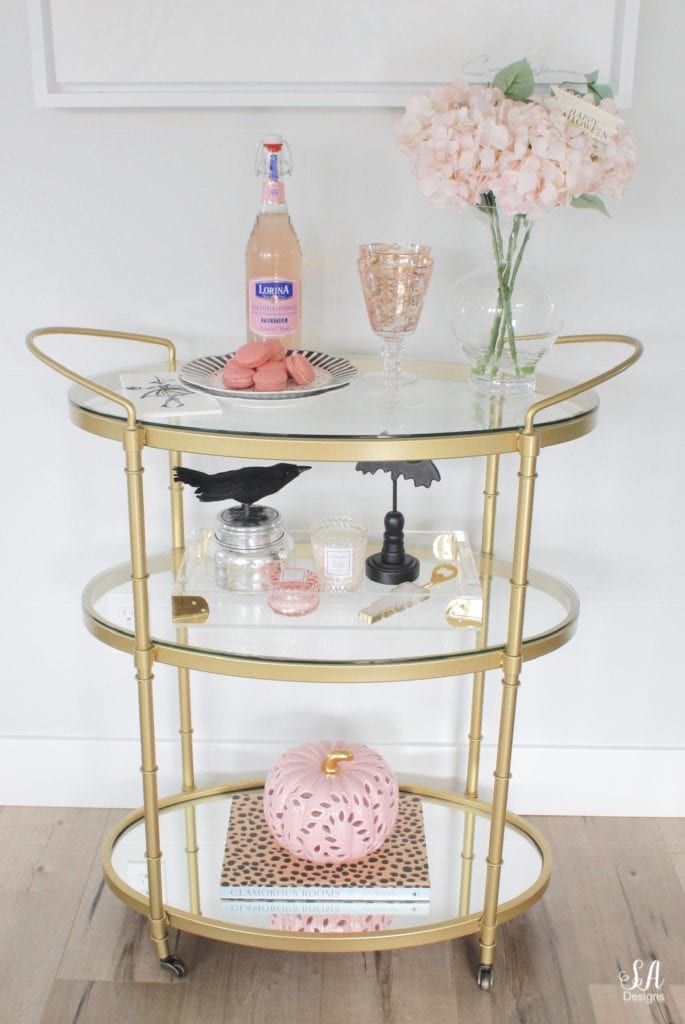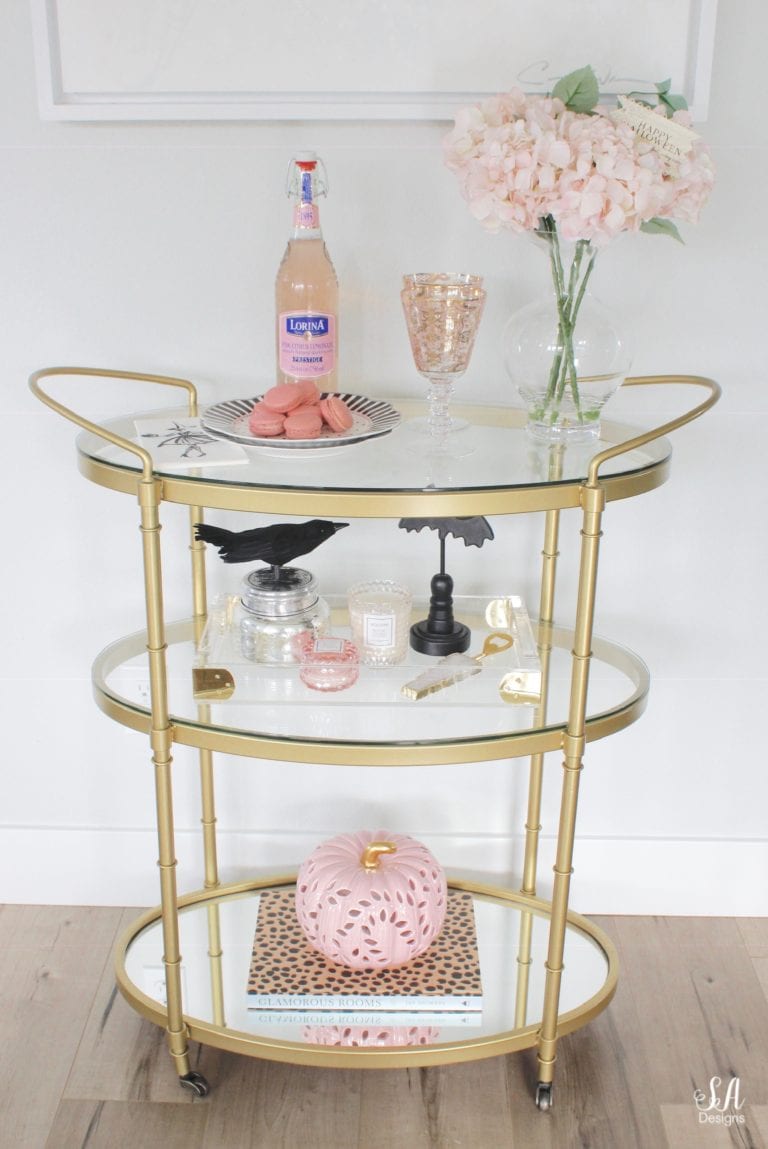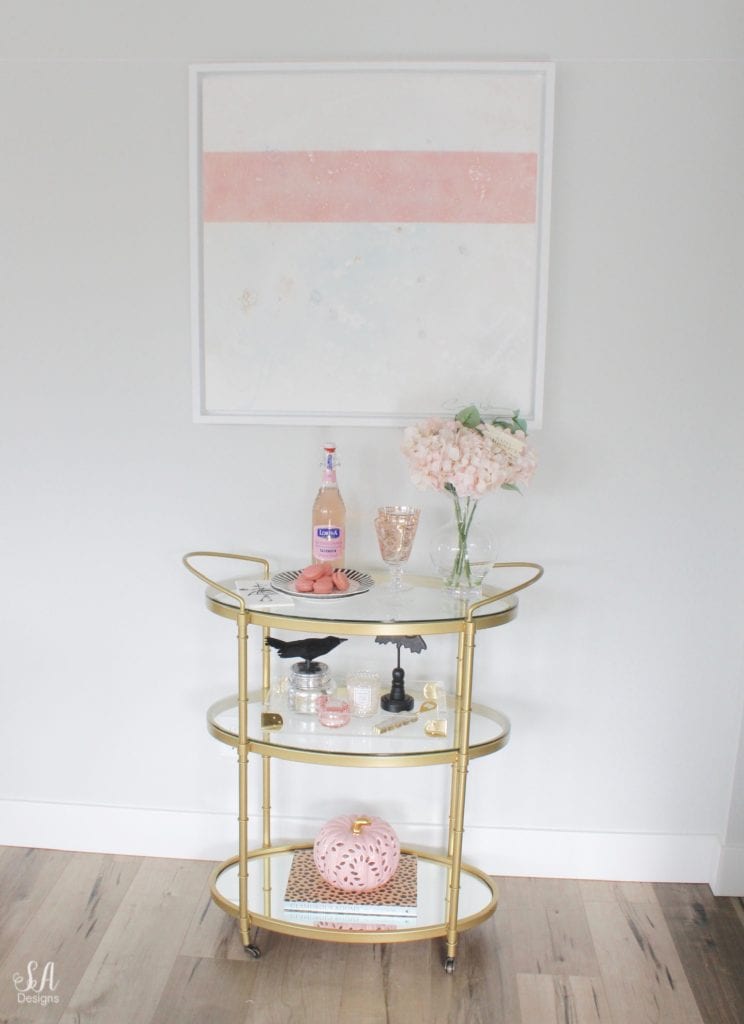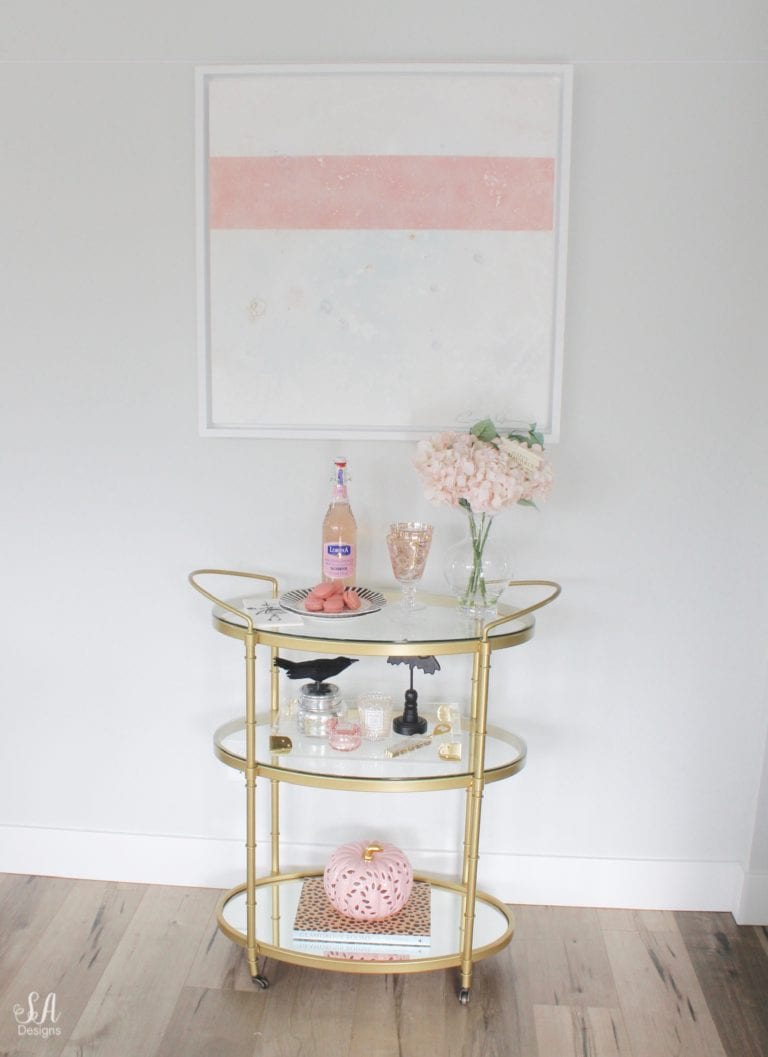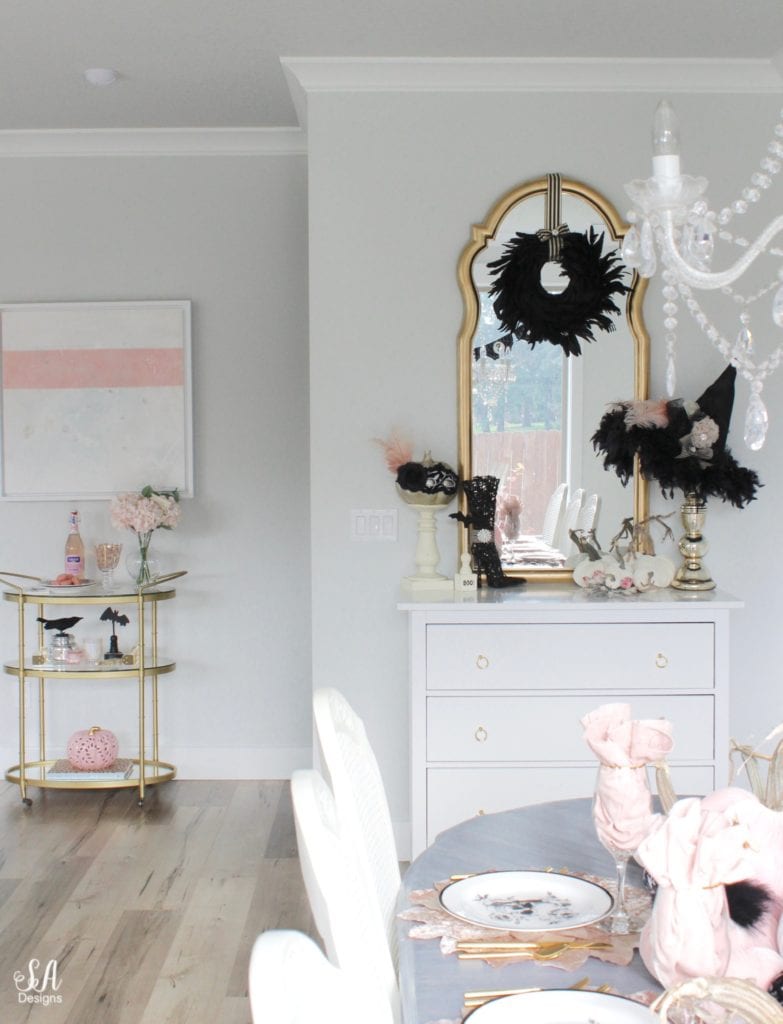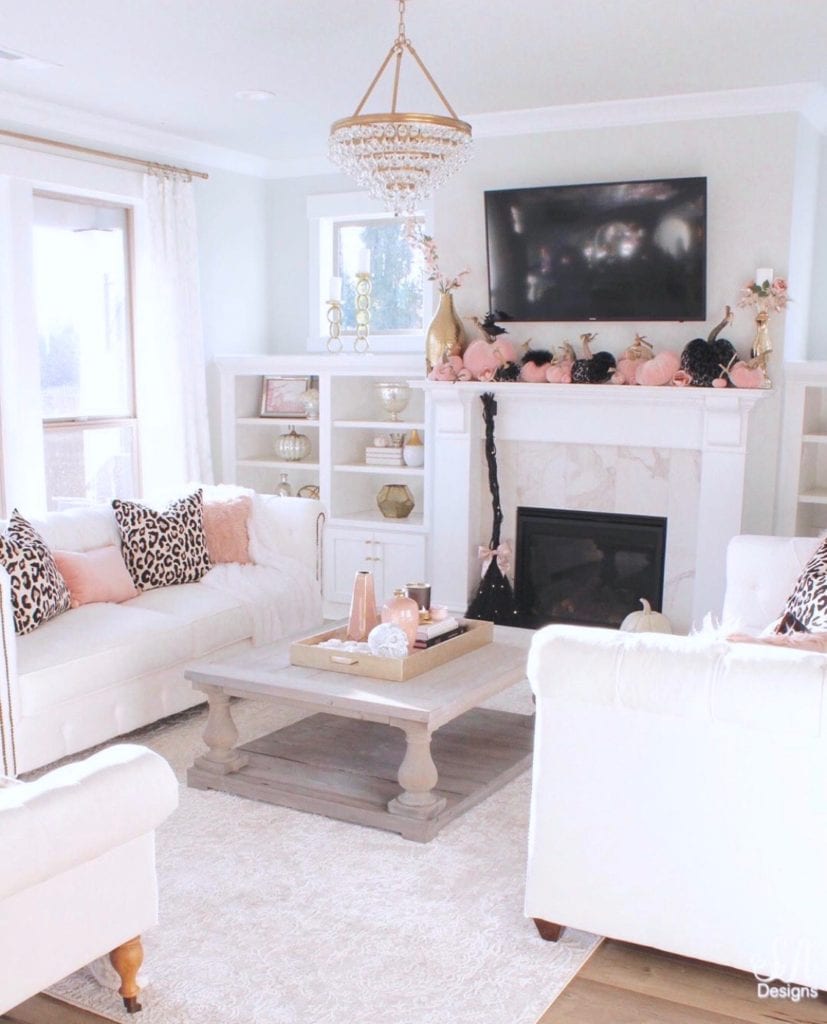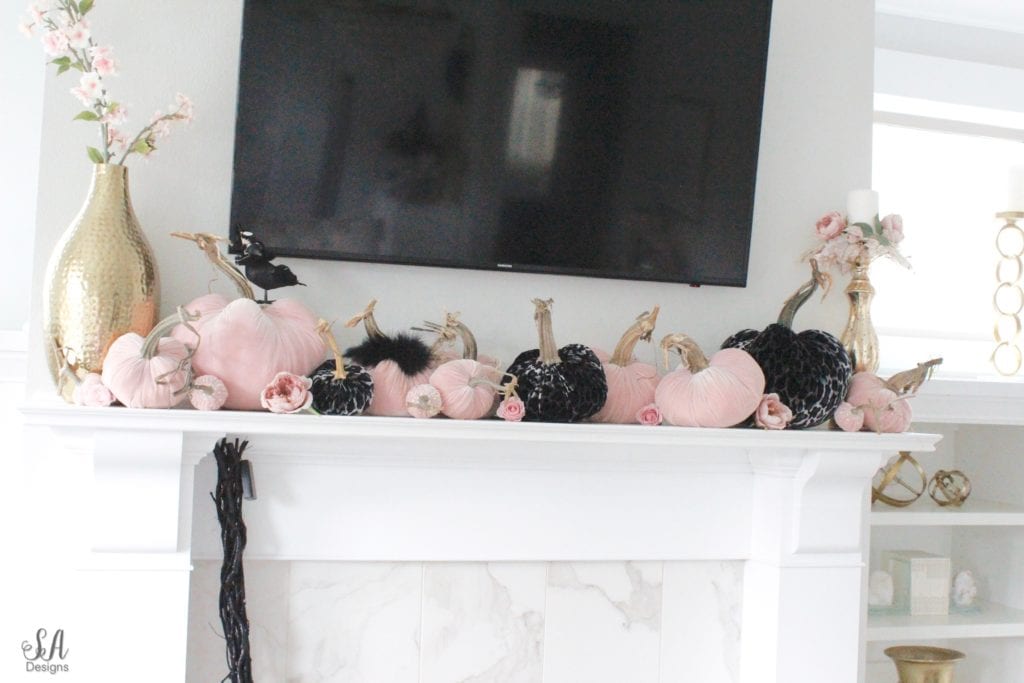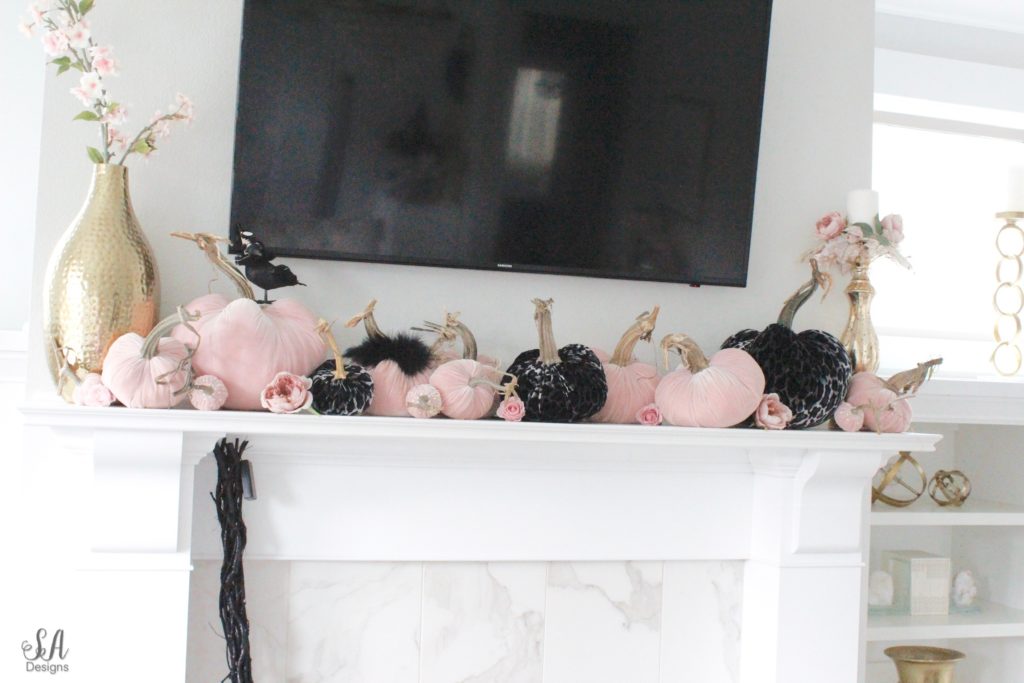 After we enjoyed these Hotskwash velvet pumpkins on my tablescape, I moved them to my mantel and added this darling witches broom I found at HomeGoods and a few brass accents.




Thanks so much for stopping by today!  I would love it if you could subscribe at the top of the page in order to receive my weekly emails of all my latest blog posts and see everything I'm working on!  You can also follow me on Instagram, Pinterest, and Facebook to see what I'm up to in creating a home and lifestyle of inspiration!
xoxo,