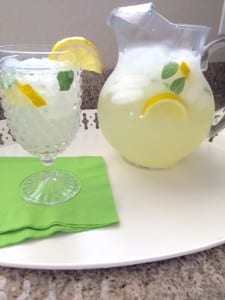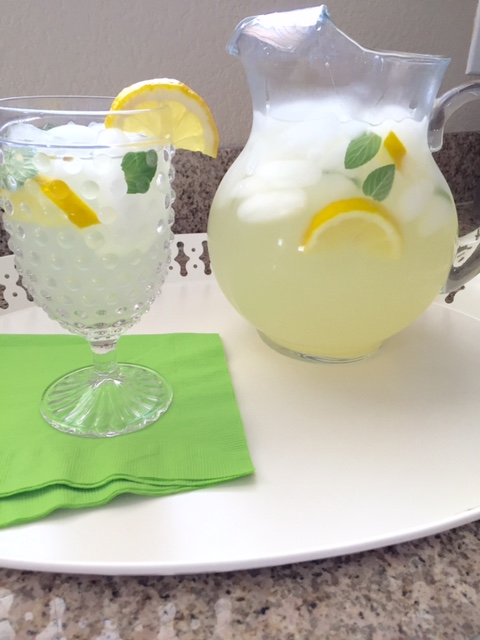 "NSA" means "No Sugar Added".  That's right.  This lemonade is sugar-free, except for the natural sugar in the lemons, of course.  Trying to drink more water and more lemon juice, as lemons are soooo good for you!  It's heating up here in Vegas already this spring and so I decided to make some freshly-squeezed lemonade for my guests coming to visit!
The recipe is soooo simple!
I used about 6 lemons and rolled them back and forth on the counter to break up the fibers before cutting them in half.  Squeese down on the juicer and pour all juice, sans pulp and seeds (unless you prefer pulp) in a 2-quart pitcher.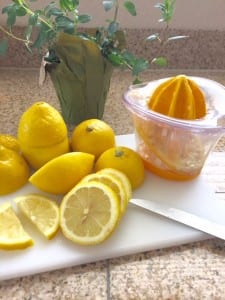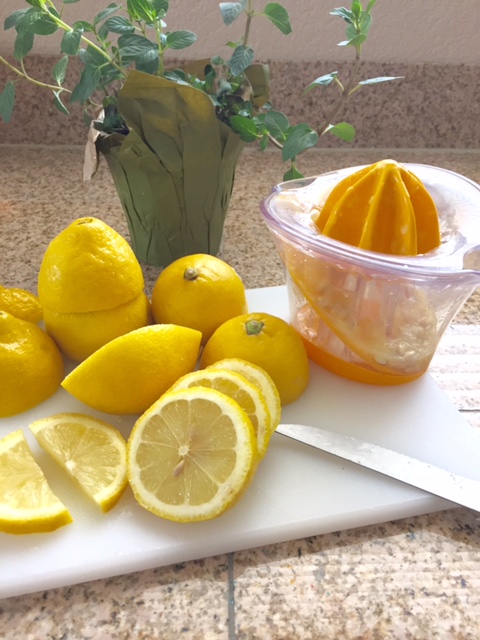 I then filled the pitcher with purified water (you can also use sparkling water to make a sparkling lemonade too and that is a fun variation), lots of ice AND i cup of Splenda!  You can add more if you want, it just seems perfect to me.  Some like it sweeter. Throw in some additional lemon slices (it just looks so pretty).  Mix and enjoy!  It makes about 8 glasses of lemonade.
Now….if you're like me and like mint, you can always julienne some fresh leaves, about 2 TBSP and then add a few whole leaves for garnish.  I bought some fresh mint on Monday morning at Trader Joe's but your local grocery store will carry it too.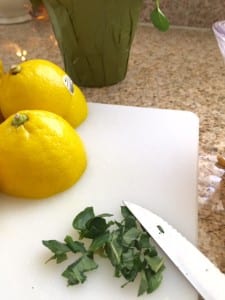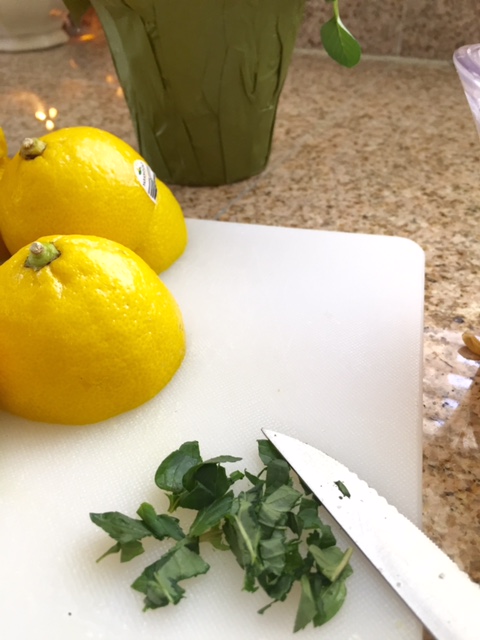 It just gives it that PERECT refreshing, cool taste!  Who doesn't love fresh lemonade??
I hope you enjoy some fresh lemonade this weekend!  Invite some new friends over or make it for a neighbor and share the love 🙂 !
xoxo, Summer