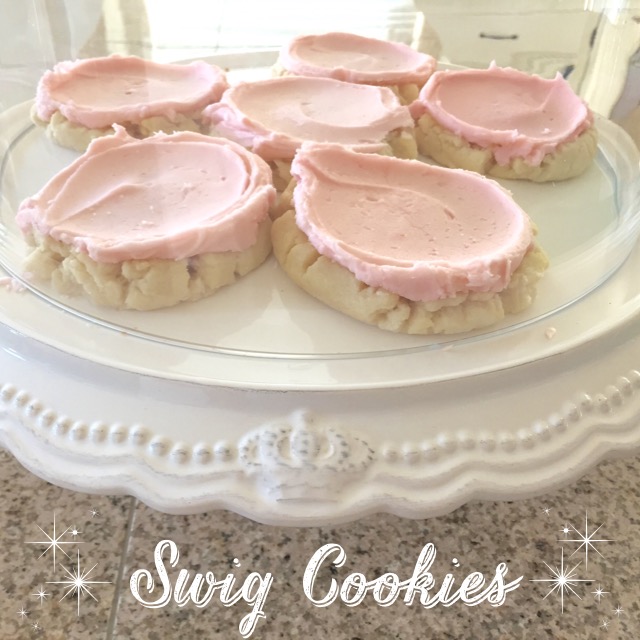 If you've been to St. George, Utah, you have HOPEFULLY caught on to the "Swig Craze".   It's one that consists of divine pink-frosted sugar cookies (best I've EVER had) and "dirty" sodas.  While I love a Dirty Diet Coke, my favorite drinks of theirs would be 1) Raspberry Dream, 2) Dirty Dr. Pepper (I get both with Diet Dr. Pepper) and 3) Dirty Hot Chocolate.  You MUST try them all!
Anyway….Here is what we think the exact cookie recipe is.  Everyone I have made them for thinks they're actually better ha!  It's really not….it's the exact same recipe….but there's a joy about being able to replicate a recipe in your home and not have to drive 90 minutes from Vegas to St. George to have one! 🙂 That's probably what makes it taste so good.
Swig Sugar Cookies
Ingredients:
1 C Butter (room temperature)
3/4 C Vegetable Oil
1 1/4 C Sugar
3/4 C Powdered Sugar
2 T Water
2 Eggs
1/2 t Baking Soda
1/2 t Cream of Tarter
1 t Salt
5 1/2 C Flour
Combine the flour, baking soda, cream of tartar and salt together. Now….mix the butter, eggs, sugars, water and vegetable oil.  Once it's all combined well, you'll notice it's a little flaky.  That's good!  You don't want it sticky and gooey.  Roll cookie dough into a small golf ball size and place on sheet.  You will then press your cookies by taking 1/4 c of sugar and a pinch of salt in a dish (this is in addition to the sugar and salt listed above.) Stick the bottom of a glass against the dough for a second to get it a little oily and then stick it into the sugar mixture . This is going to be your cookie press.  Press it down against the cookie with the dough spilling off the sides of the glass. BUT don't totally flatten it!  You want it to be a thicker cookie.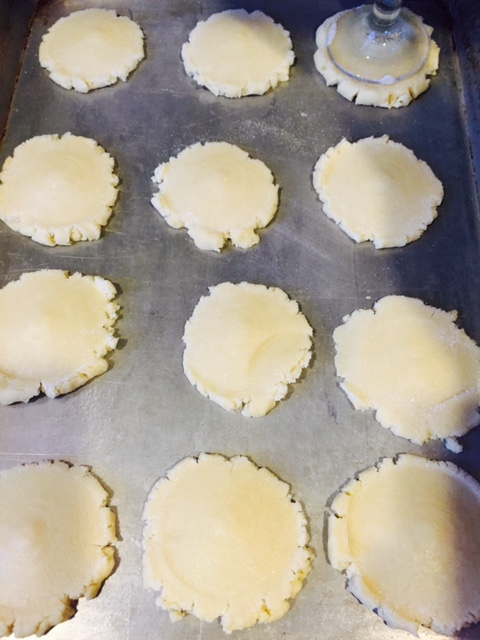 Bake at 350°F.  Most of my friends bake their cookies for 8 minutes but I have noticed 6 minutes to be the perfect time for my gas oven and at this elevation.  So start with 6 minutes and see how it is.  You want a soft cookie that melts in your mouth, NOT a crispy sugar cookie. They should just barely be browning on the bottom when you take them out.  You can then transfer them to a sheet of parchment paper or a cooling rack.  Swig actually sticks theirs in the fridge to keep them fresh and they even serve them cold.  They still manage to stay super soft!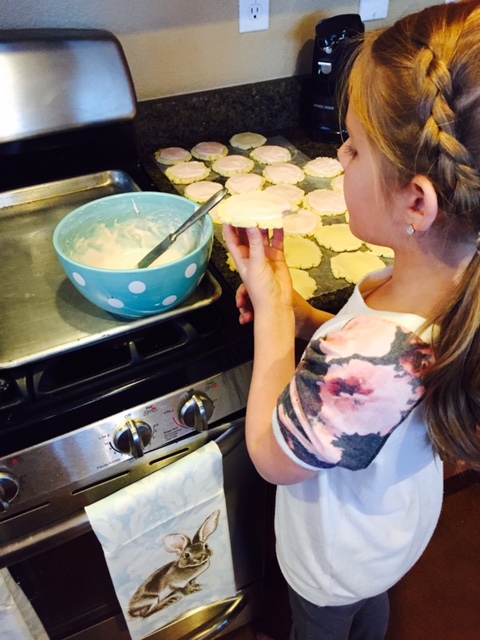 Sour Cream Frosting
1/2 cup room temperature butter
1/2 C Sour Cream
(1) 2lb Package of Powdered Sugar but I never use all of it.  Add a little at a time!
1 tsp salt
1/4 C Milk
*Optional…Swig doesn't use this but I loooove a tsp of Vanilla Bean Paste if you have it.
Red Food Coloring…i like it very light pink so I only use 1-2 drops.  You can add any color!
Cream together butter and sour cream and salt. Slowly add powdered sugar. If you feel like you need a splash of milk to thin it out, go for it!  Add 1 drop of red food coloring and whip on high for about a minute so it's nice and whipped and creamy.  Spread and enjoy! (Yields 2-3 dozen, depending on the size of the cookie.)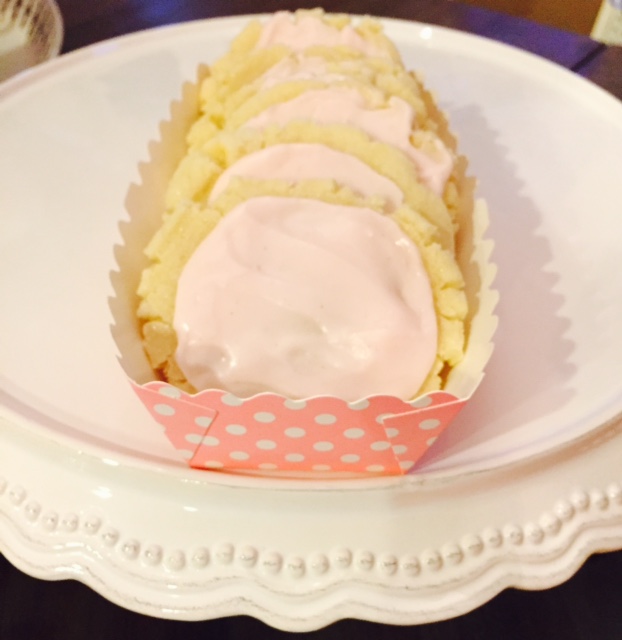 I bought really cute little pink polkadot paper trays at Home Goods to serve them just like Swig does when I bring it to a friend.  If you love this recipe, share it and pin it!  And don't forget to go to Swig if you have the chance.  Their Oatmeal Choc Chip Cookie is also TO DIE FOR!!!!!!
Happy Baking!!!  ~Summer