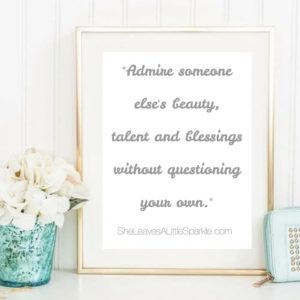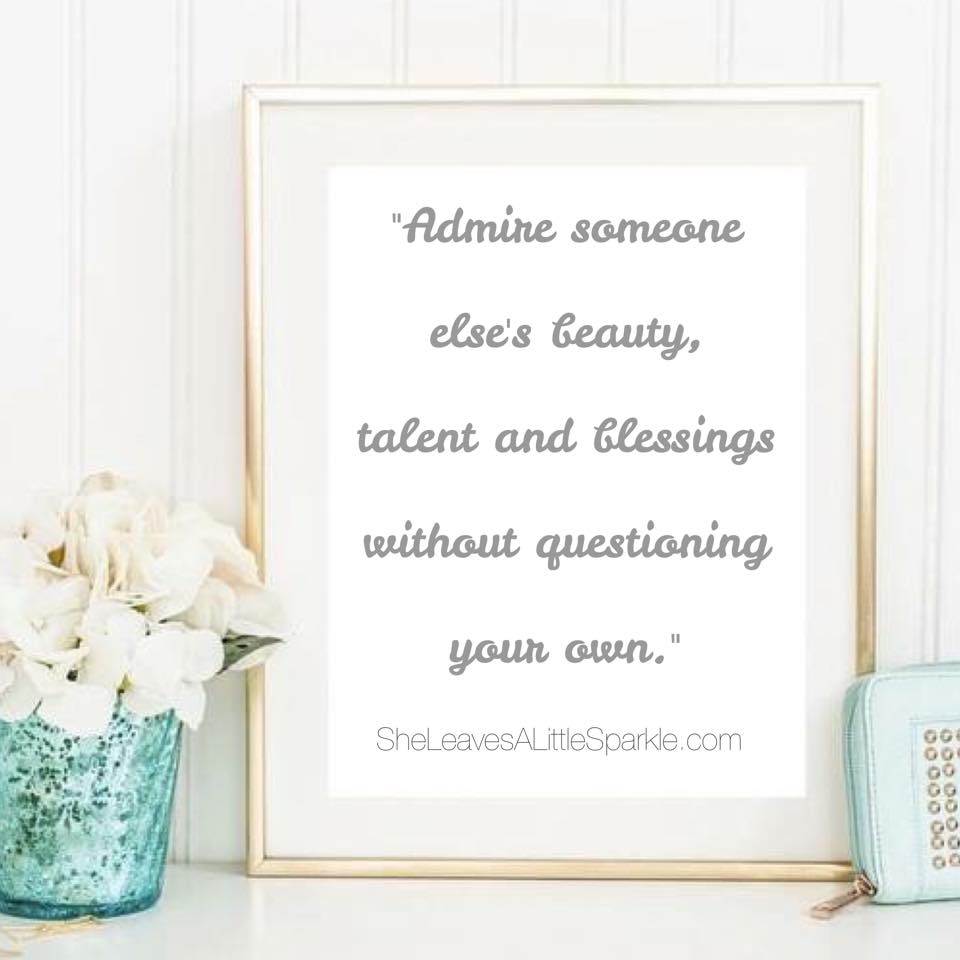 Yesterday I picked up my daughter and a group of her church friends (8-11 years old) from their annual Activity Days Conference. They did a service project, fun activities, listened to a wonderful speaker and made some fun crafts. One thing Brooklyn said that she loved that the speaker shared was, "I am beautiful like me, not beautiful like you." LOVE this and so grateful that stood out to her! Especially in the world of social media, it can be easy for us to compare ourselves to others. DON'T DO IT! Search for inspiration but find JOY in YOUR life and count YOUR blessings!
One of my favorite quotes has always been, "Comparison is the thief of joy!"  Isn't that true?!  Year ago, I remember being taught that if I could control my thoughts, Oh what power I would have!  Since then, I have recognized if I have even started to have negative self-talk or started comparing myself to others.  It's like anything….practice makes permanent!  After year of this, I can honestly say it has become MUCH MUCH easier for me and RARELY do I get down on myself!  And if I do, it's because I felt I could do better at something or needed to improve in some way.  But I do NOT allow myself to compare material things, nor outer beauty!  My challenge to you readers this week:  When you find yourself "comparing" or being "critical" of yourself….STOP!  Immediately turn that thought process off and occupy yourself with positive self-affirmations, count your blessings, do something you enjoy, or serve someone else.  Our minds truly are powerful and we should NOT be our worst enemies!
I'm so grateful to know and surround myself with so many women that constantly uplift and inspire me.  I hope I do the same for them!  Also very grateful that these messages are being shared with our youth.  They are good reminders for women of all ages though so I wanted to share this with you today as a gentle, loving reminder. I encourage you to share this with a friend or someone that needs it or pin it on interest.  You never know when you or someone might just need that gentle reminder! Happy Sunday, friends!!
xoxo, Summer