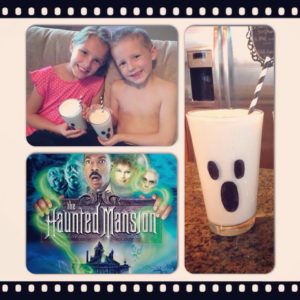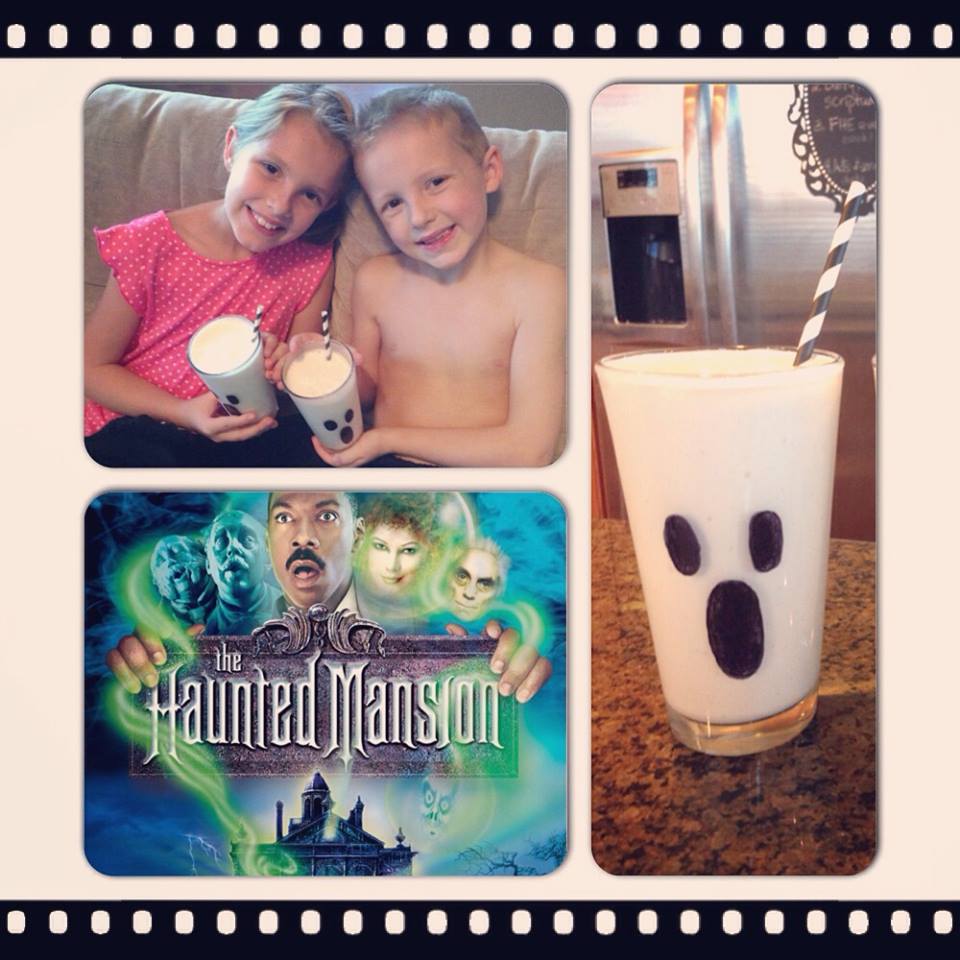 Our 3rd "Countdown to Halloween: Frightfully Fun Family Movie Night" presents Disney's "The Haunted Mansion", starring Eddie Murphy. Our treat tonight is the most delicious "Boo-nilla Shakes".
Recipe:
1 cup milk  (your choice)
1 /4 cup granulated sugar
Scoops of your favorite Vanilla Ice Cream (mine is Blue Bell Homemade Vanilla)
Blend until the consistency is just right and then pour into plastic clear cups.  Draw cute black eyes and a mouth with a permanent black marker and add whip cream to the top and a straw.  My kids go crazy for it!