---
Halloween is upon us and I decided to surprise our kiddos tonight with our final Halloween Movie Night as a family with coordinating treats.  We pick a handful of movies every year and I make matching treats that go with the film.  It is so much fun!  I'm putting all 10 that I've posted here in one blog post for you to pin and look to whenever you need a fun idea over the coming years.
1. Jack Skellington Cake Pops  and "The Nightmare Before Christmas"
Tonight, they had no idea what we were watching because I made these Jack Skellington Cake pops before church while they were in the shower and getting ready.  I haven't done this one in a couple of years. But we watch "The Nightmare Before Christmas" and bring out these treats, dressed in a striped skirt and a Jack Skellington shirt I found at Target a few years ago.  They go CRAZY over this!  I loooove their reaction!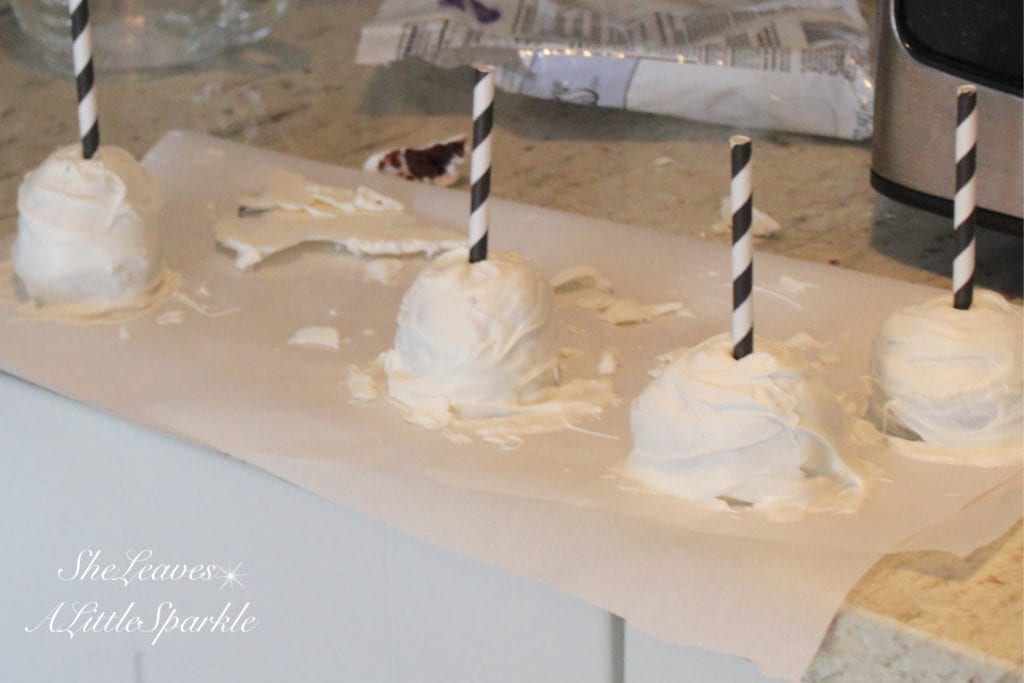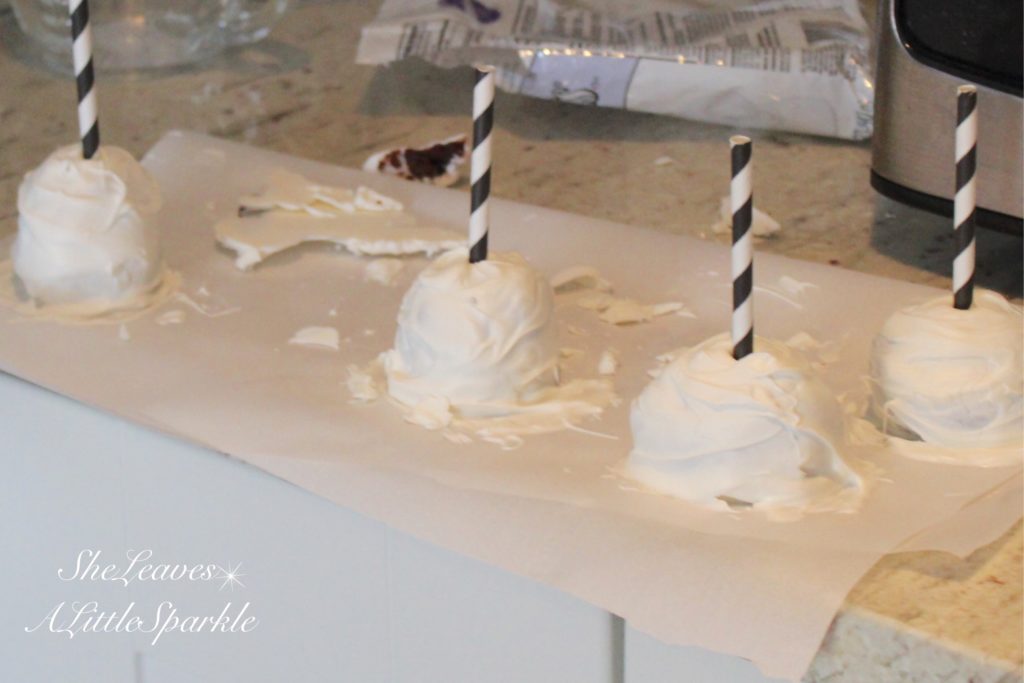 This one is fun because you can use Rice Krispie Treats and make them into balls or brownies or cake pops.  After you dip them in white candy melting chips, let them dry completely.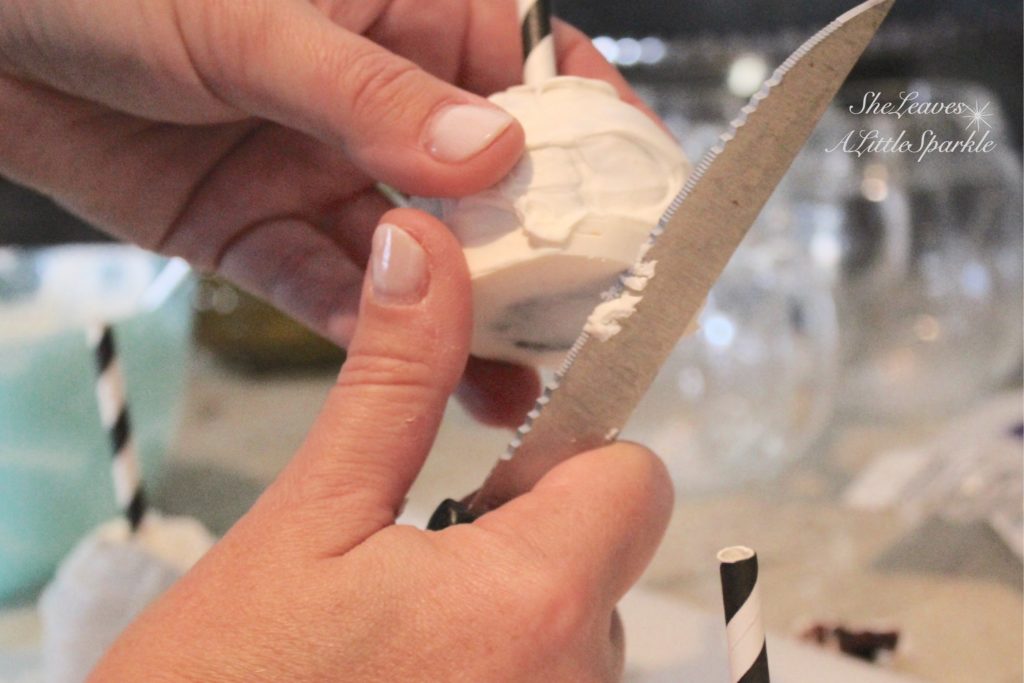 Use a knife to trim the bottom, like you would when peeling an apple or potato, to make it rounder.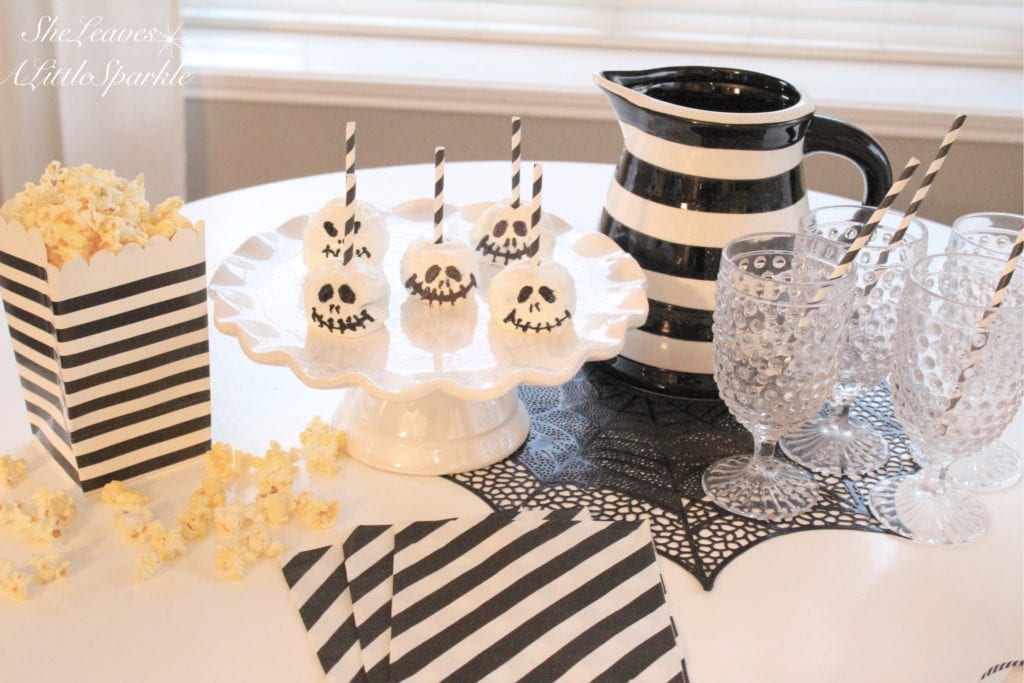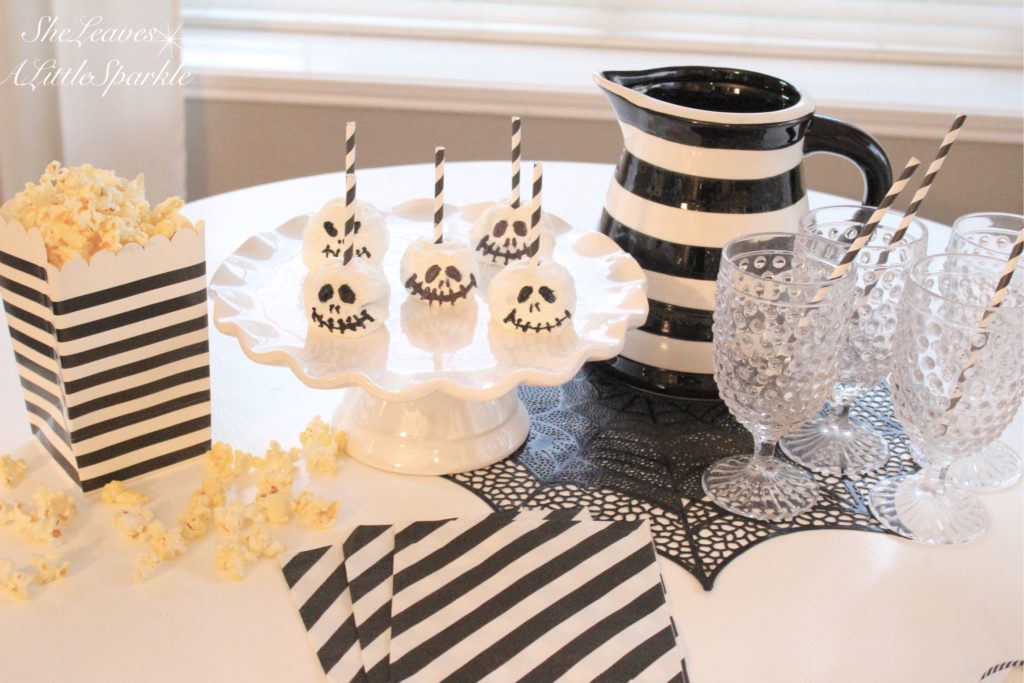 Use a black bakery pen or black icing gel or even black candy melting chips (melted) with a toothpick to create the Jack Skellington face.  I'll admit, I think they turned out cuter a couple of years ago (I used Rice Krispie Treat balls at that time) because my hand was so shaky today when I did these.  Then I just take a small black and white ribbon and make a sort of "bow tie" to some of them that you can make upside down, with the head on top and the straw on the bottom.  HERE in the original post from a couple of years ago when my kiddos were little. So so fun!
2. Boogers on a stick for "Shrek Thrilling Tales"
I'm embarrassed to say it, but these are DELICIOUS and might be my favorite treat because they are salty and sweet lol!  Sounds gross, so sorry.  But just try them.  HERE is the post.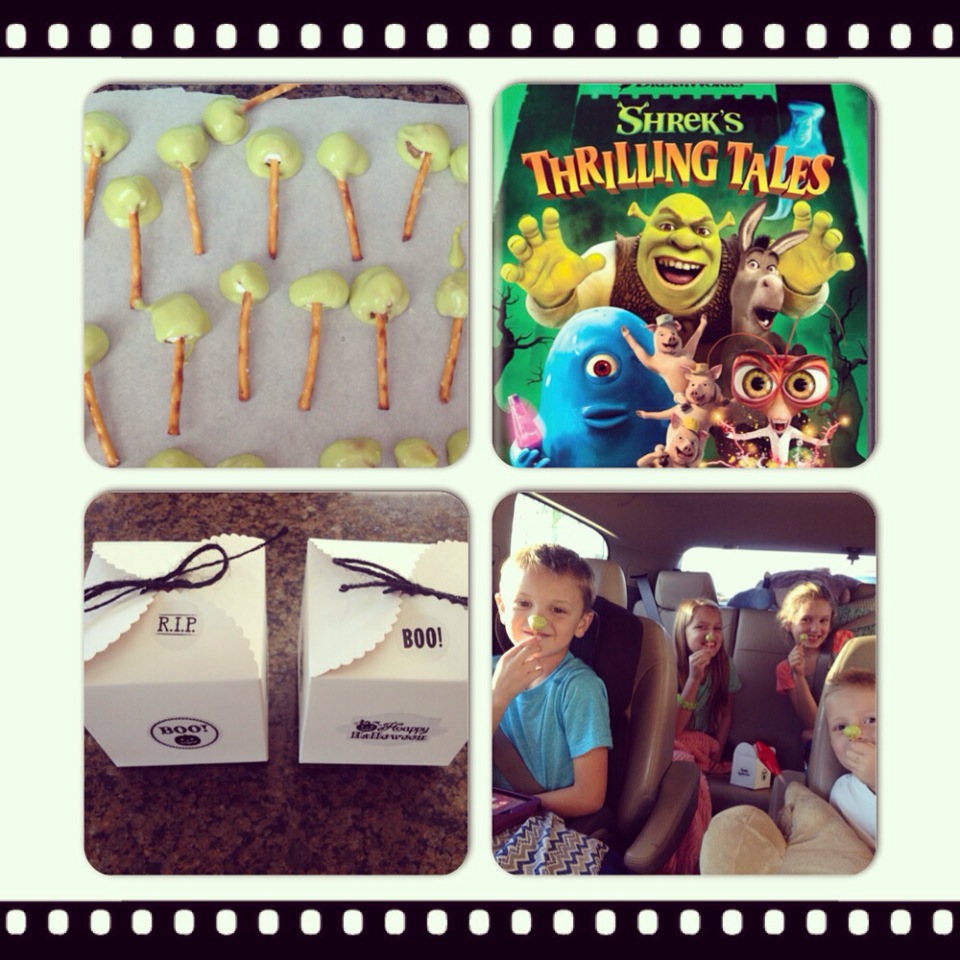 3. Broom Treat Bags for "Halloween Town"
HERE is the original post.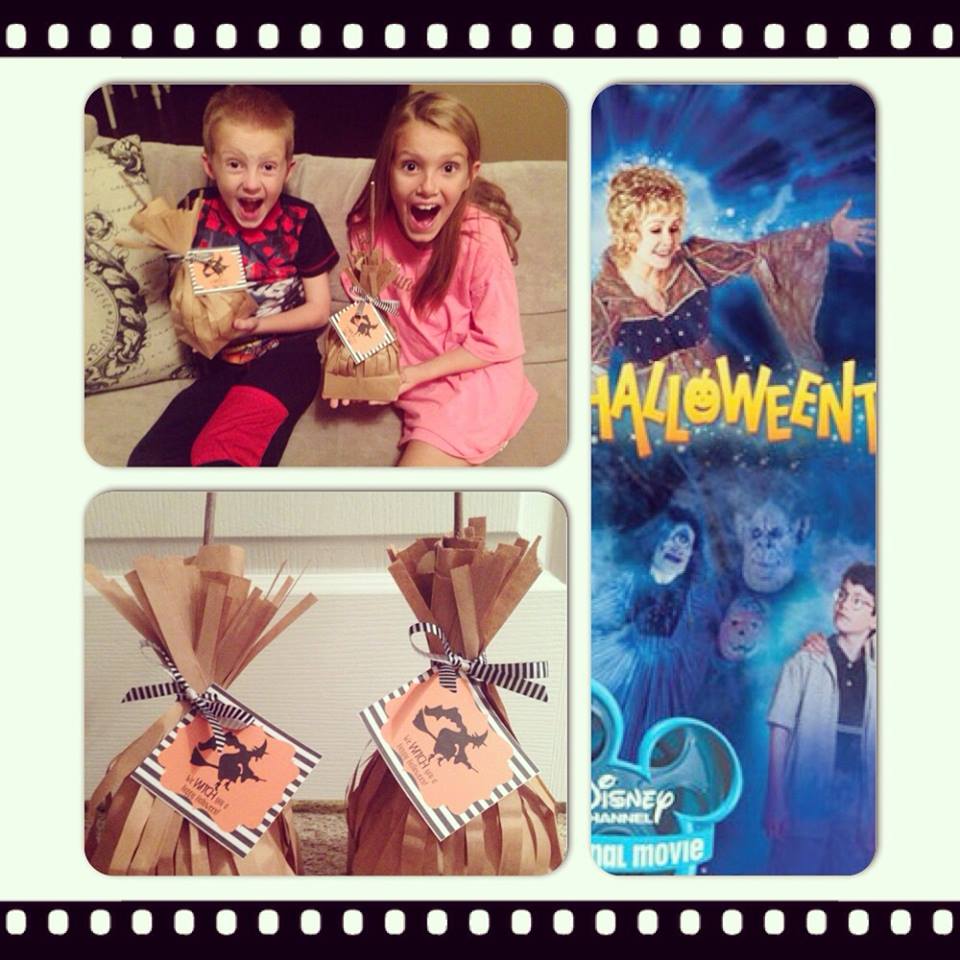 4. Ghost Strawberries for "Mostly Ghostly"
HERE is the original post.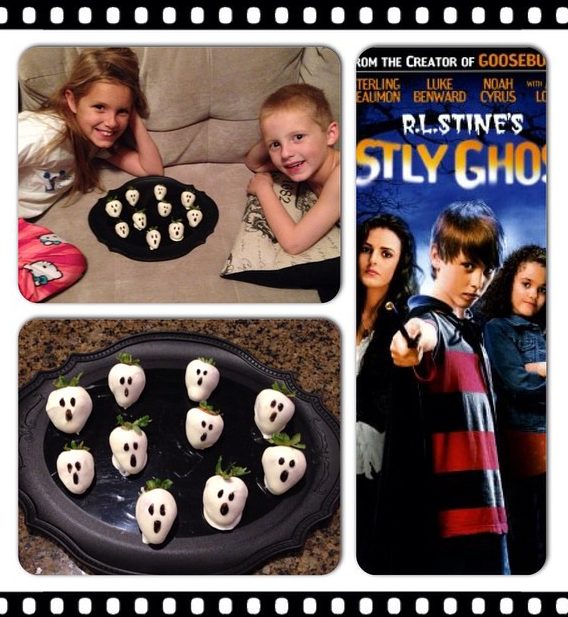 5. Graveyard Pudding Recipe for "Tower of Terror"
HERE is the original post.  Soooo yummy!!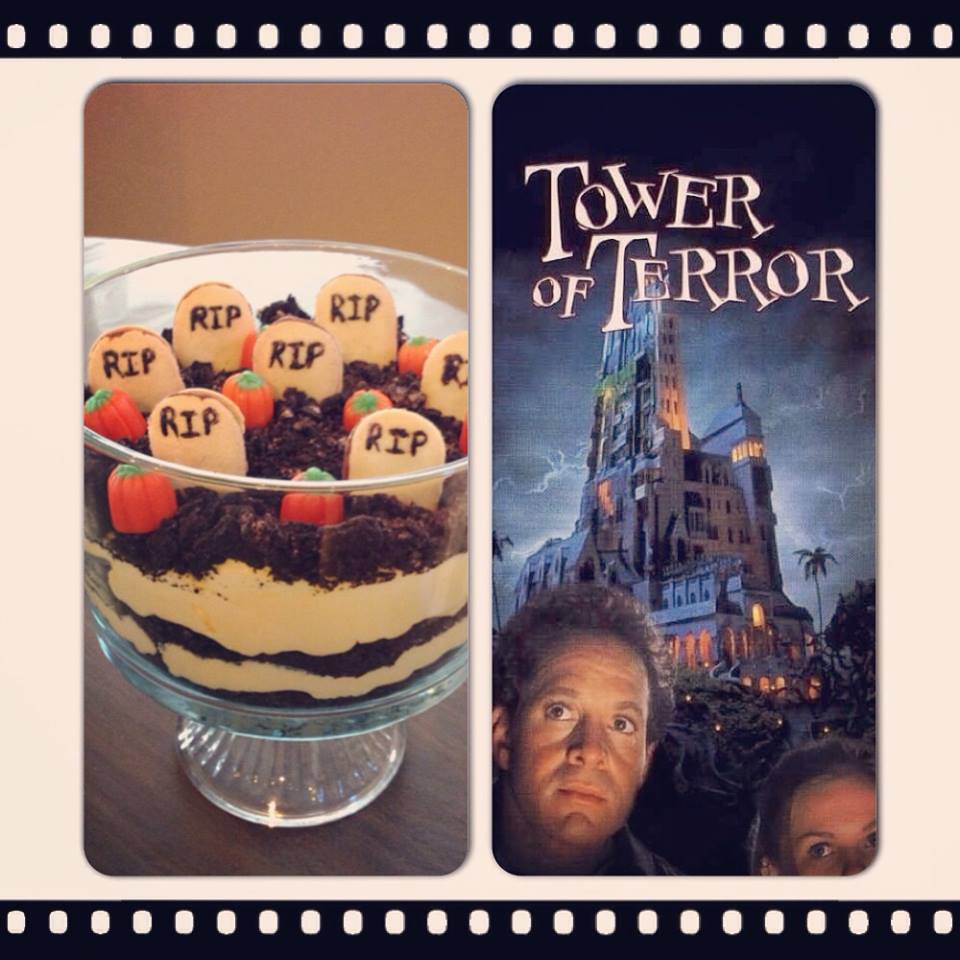 6. Spiderweb Cookies for "The Addams Family"
HERE is the original post.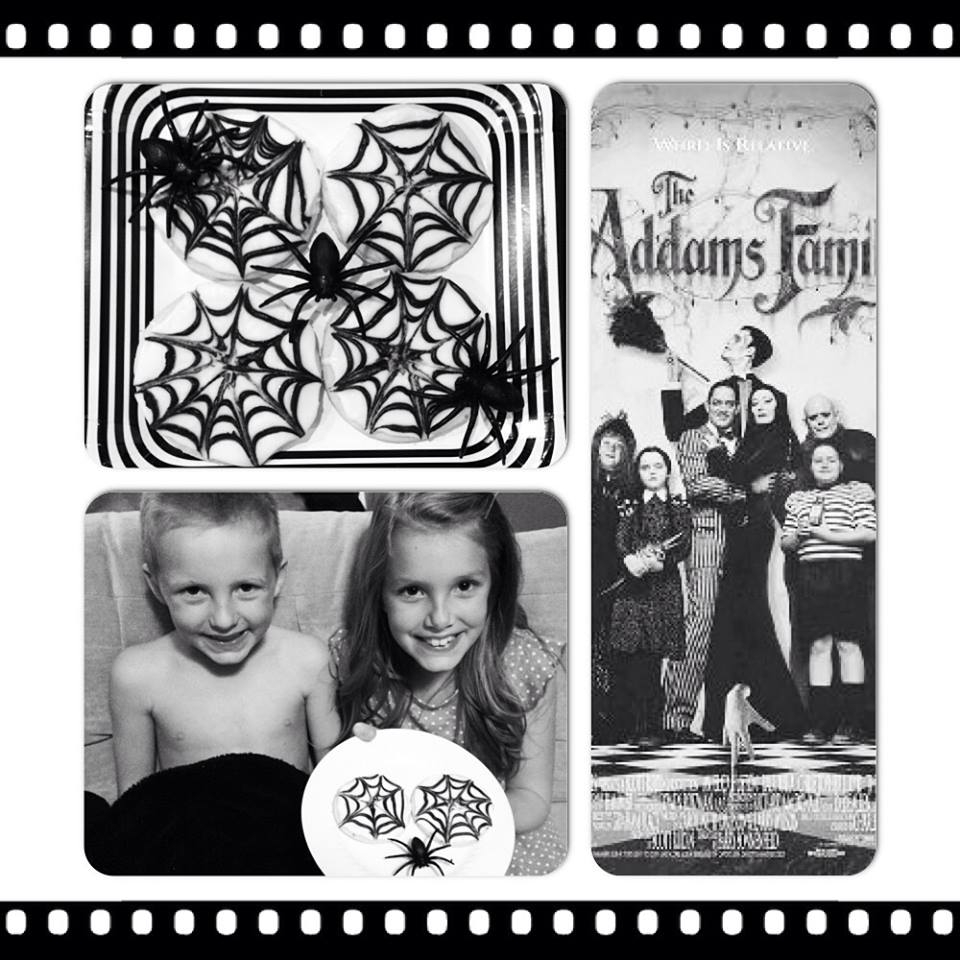 7.  Monster Eye Cookies for "Girl vs. Monster"  
HERE is the original post.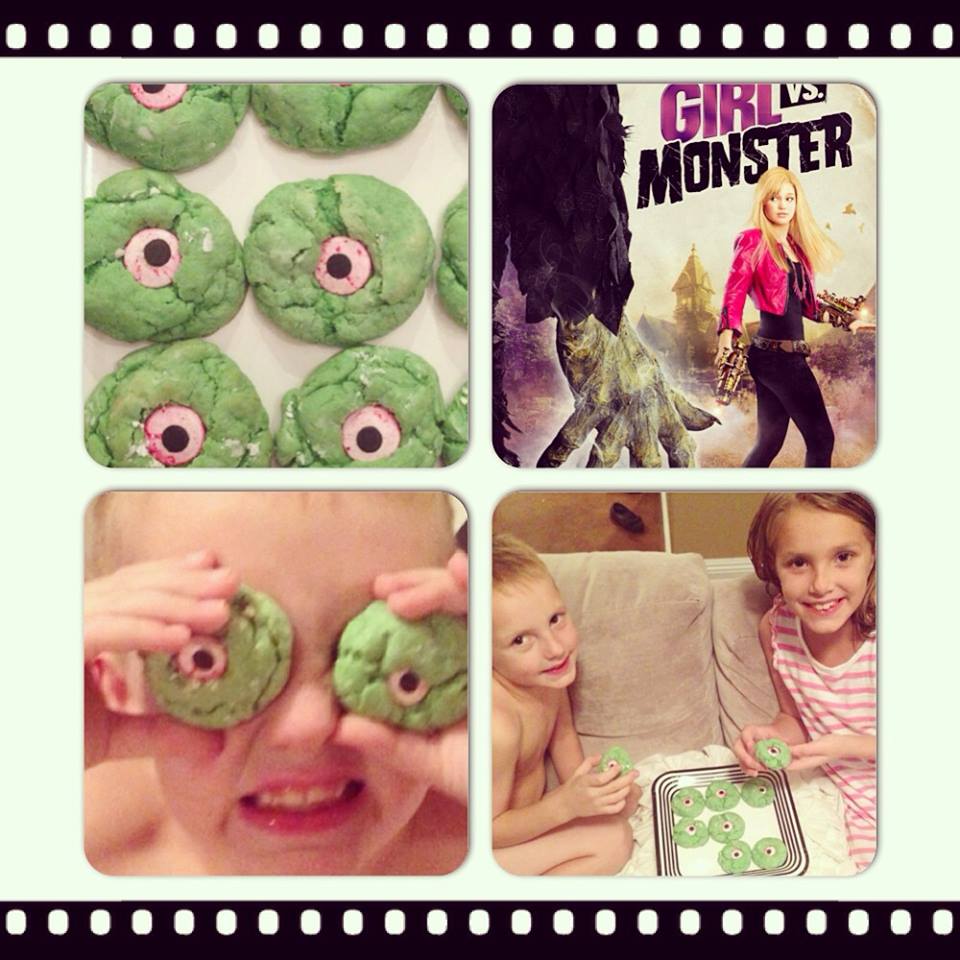 8. BOO-nilla Shakes for "The Haunted Mansion"
HERE is the original post.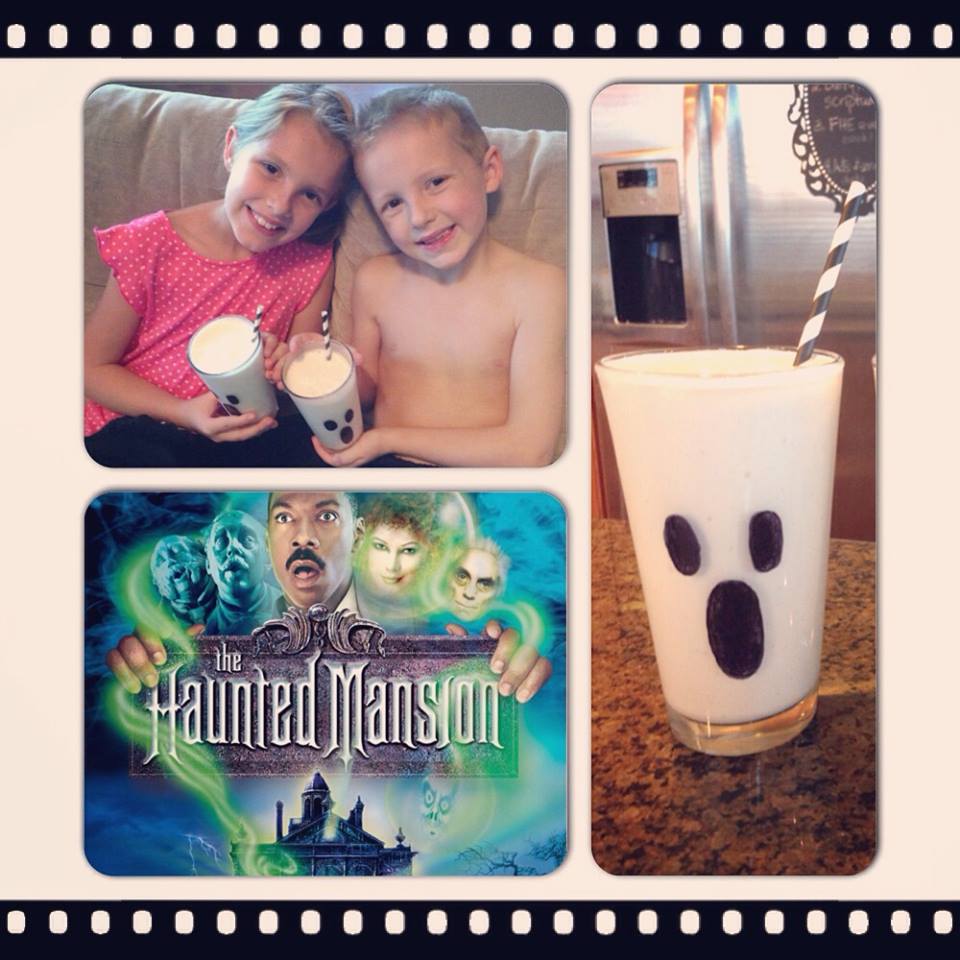 9. Chocolate Witch Hats for "The Witches" OR our favorite "Hocus Pocus"
HERE is the original post.  This is a scary one but my kids LOVE it!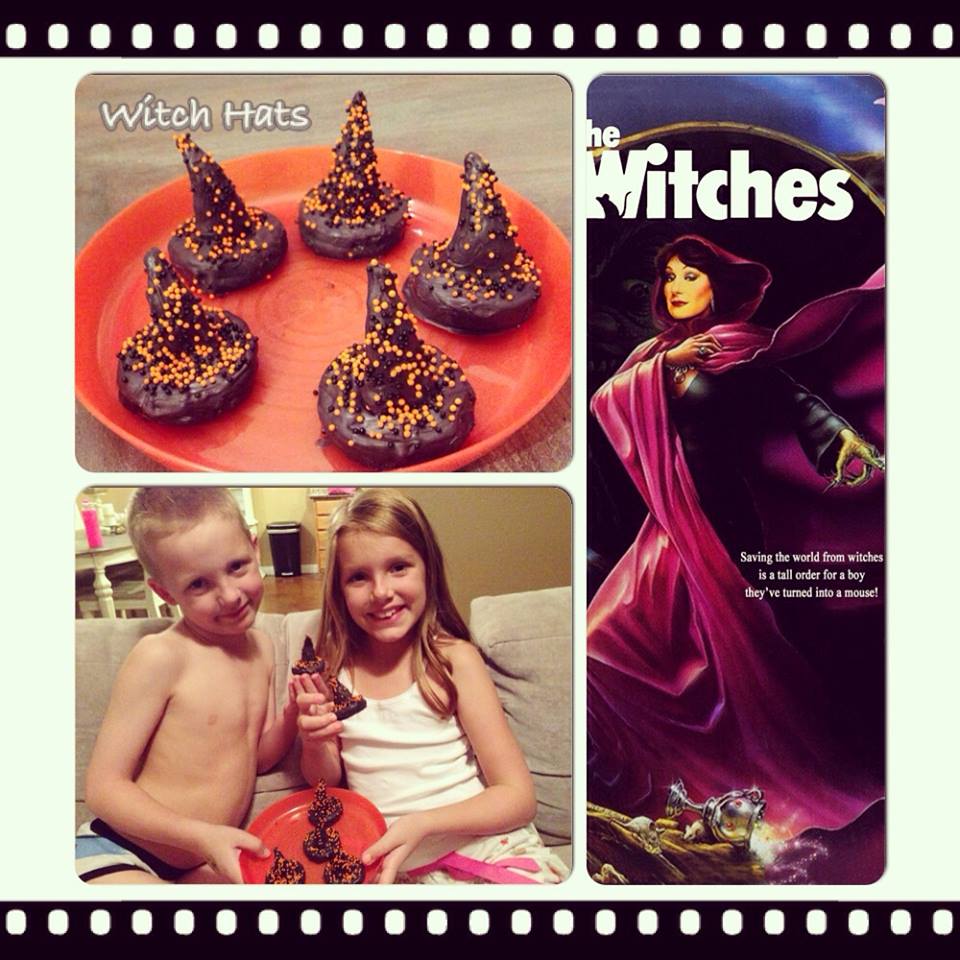 and finally……
10. Green Slime Popcorn for "Ghostbusters"
HERE is the original post.  We looooove this one!  So so so yummy too!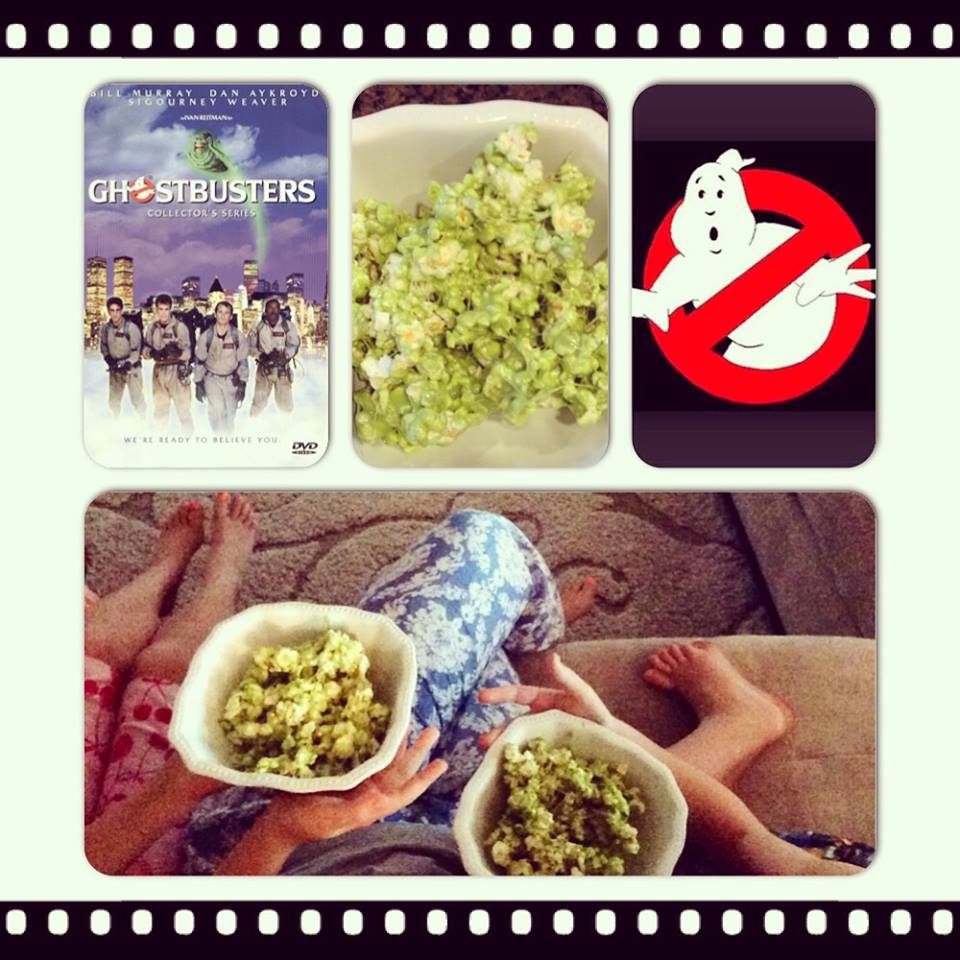 So there you have it….
10 Halloween Treats and movies for kids.  I'm sure there are lots of other fun ones you can think of as well on your own.  I definitely plan on expanding this list so stay tuned for next year.  Pin this (click on top left corner of any image) so that you have it ready to go!
HAPPY HALLOWEEN!!  Muahahahaha!