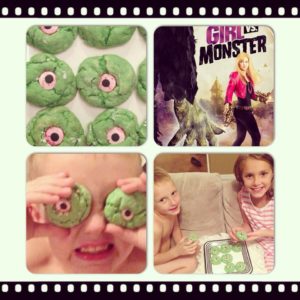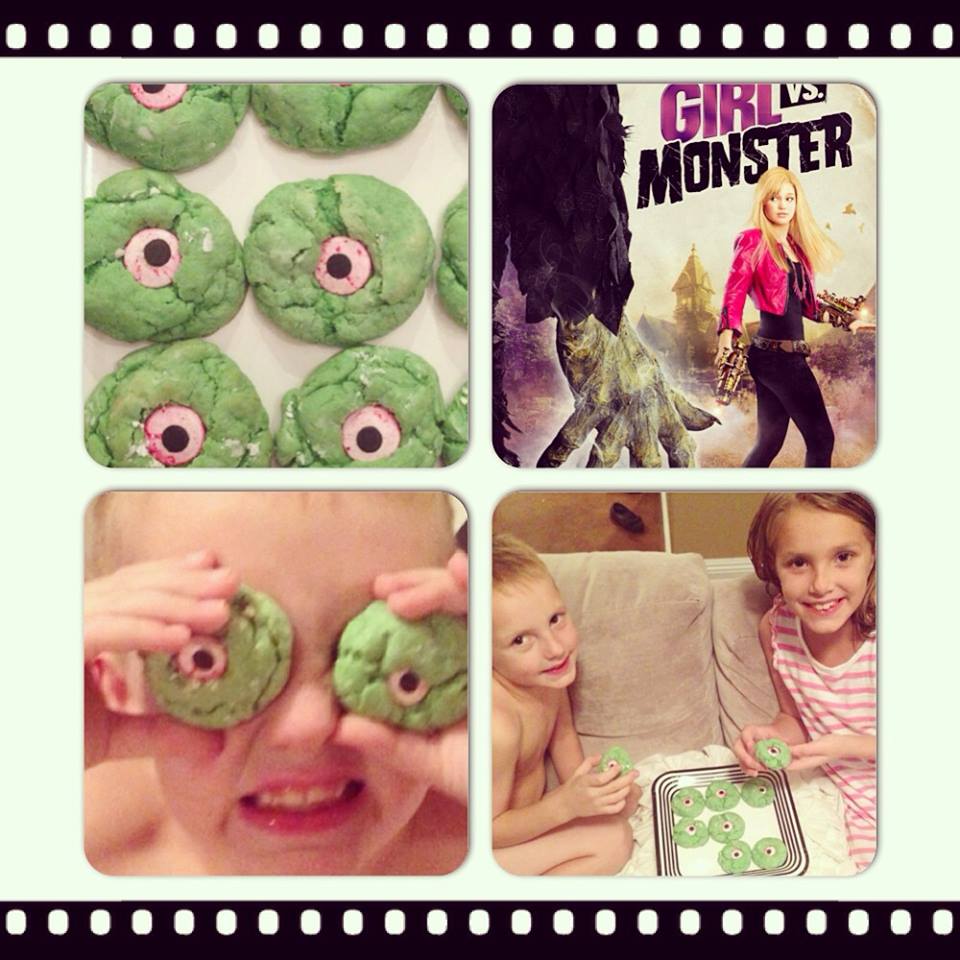 Our 4th "Countdown to Halloween: Frightfully Fun Family Night" presents…"Girl vs. Monster". I made Ooey Gooey Monster Eye Cookies and they were soooooo yummy!! {Warning: if your kids suggest this movie, RUN!! It bored me to tears but they loved it…so I suffered through it ha!)  Does anyone notice an ongoing theme for Beckham??  Like most little boys, he LOVES to be in his skivvies 🙂  He walks in the door and gets comfy.  Underwear all day, e'ry day haha
Ooey Gooey Monster Eye Cookie Recipe:
1 Yellow Cake Mix Box
½ cup butter softened
½ tsp. vanilla
(1) 8 oz. bar cream cheese softened
1 egg
green and yellow food coloring
powdered sugar
candy eyeballs
Beat butter, vanilla, egg and cream cheese until fluffy.
Mix in cake mix. Add green and yellow food coloring until it's the color you want (I used equal parts). Chill for 30 minutes.
Roll into balls and dip in a bowl of powdered sugar.
Bake at 350 for 8 minutes. While cookie is still warm, push candy eye balls into the center of the cookie. ENJOY!