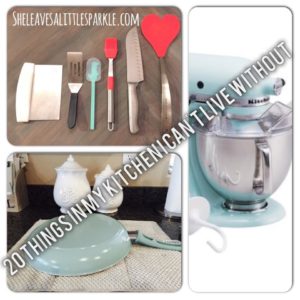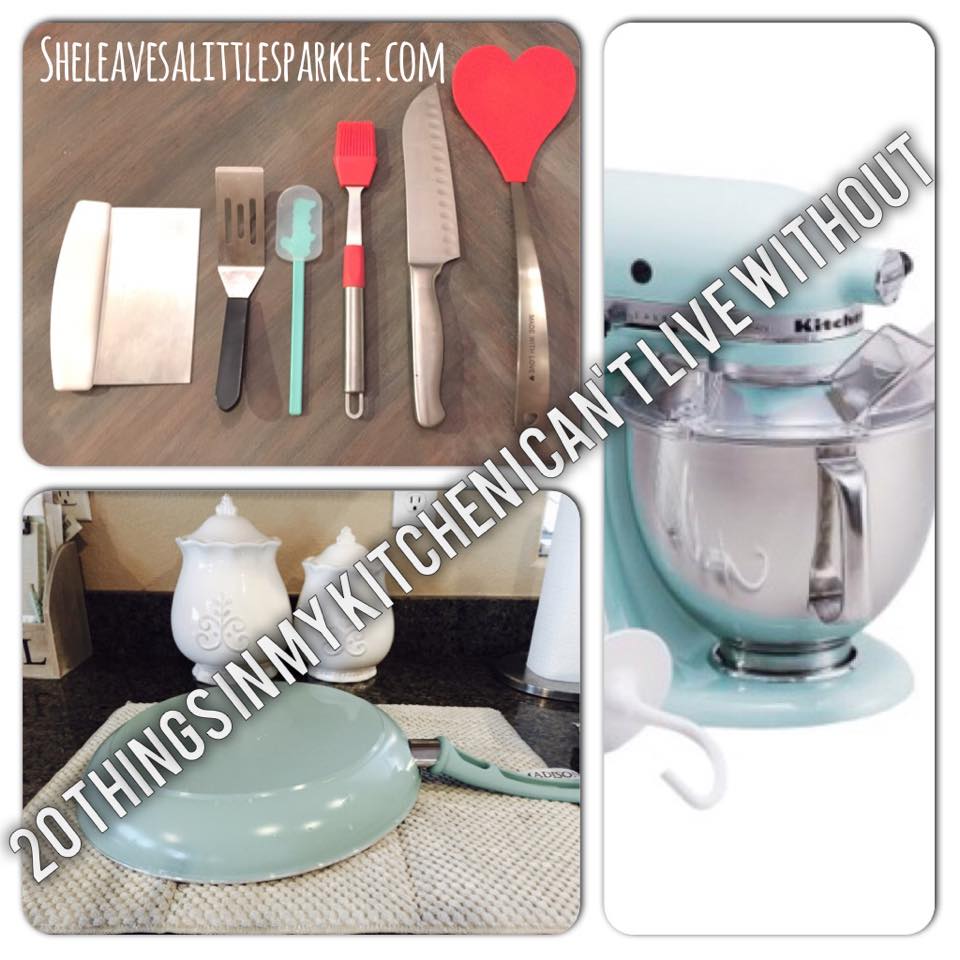 Over the years, I've found what my favorite things are in the kitchen and swear I can't live without them. So let's get right to it….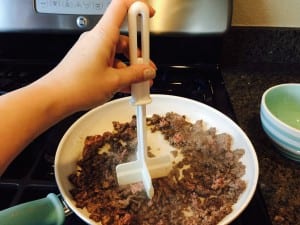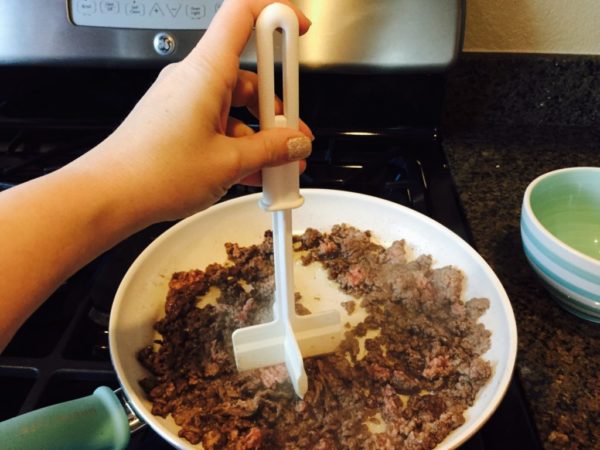 1) I love this ChopStir Food and Ground Meat Chopper! It chops ground beef finely for pastas, tacos, etc. It's also great for mashing avocados when making guacamole or when making scrambled eggs.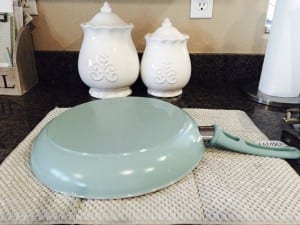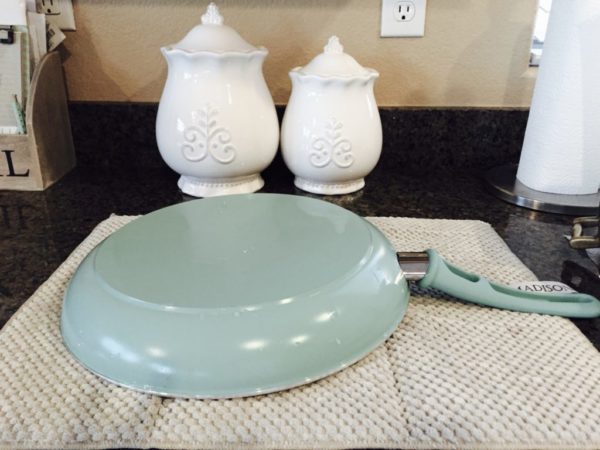 2) We've had the same pots and pans since we were married over 11 years ago and they have cut marks in them (someone who will no be mentioned has cut grilled chicken while it's cooking….grrr). And the teflon has worn off and come off. We all know how dangerous that is and with all the cancer research it's just a huge no-no to keep it around so we've replaced it with this GreenLife Healthy Ceramic Non-stick 14-piece Cookware set in Turquoise. I'm sure there are better products on the market, but for $79 and it has the Thermolon ceramic coating, it was a no-brainer.
3) Cute jars in my kitchen are a must for cookies, candies, dog treats, etc. I found this darling set at Home Goods a while back but just saw them there again last week. Less than $20.
4) I love these microfiber drying mats! They soak up all the water from drying dishes and also dry quickly. You can throw them in the wash too! Just $6.99 at Home Goods. I've seen them in every store too in the kitchen section.
5) Cake stands! For cookies and cakes and breads…a MUST! I have over 20 now. Possibly an addiction BUT….I use them all regularly and each one is special 😉 Not only does it serve it's purpose, but looks a whole lot cuter in your kitchen than a tupperware filled with cookies!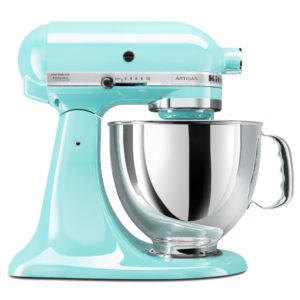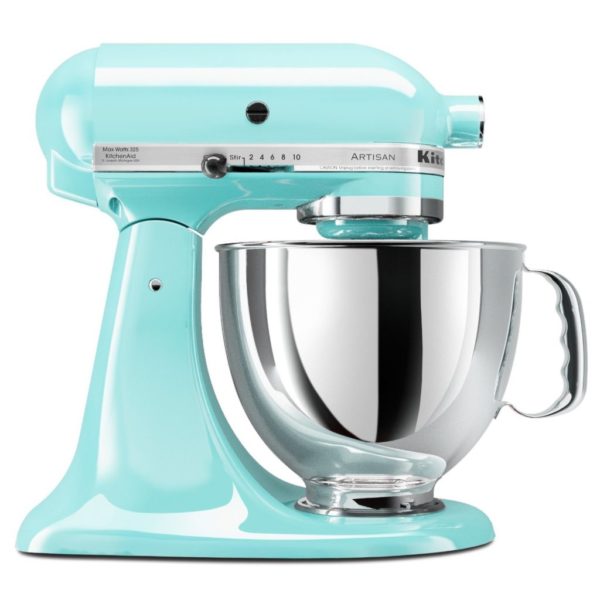 6) My Kitchenaid Mixer….
I waited until I'd been married 10 years to finally deciding I really needed one. First, the color (Ocean Blue), is reason enough to get it. It's sooo cute!! Second, it has made baking so much easier and more fun! Why did I think it wasn't essential all these years????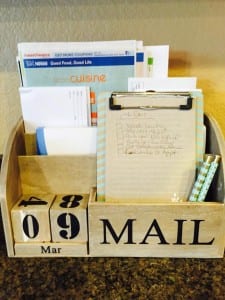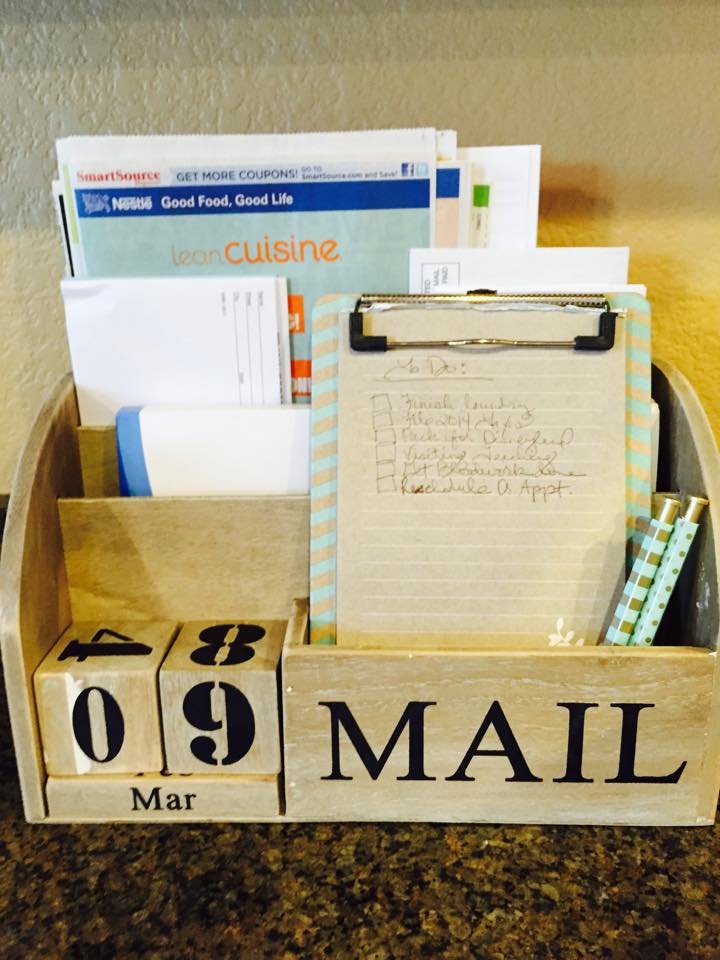 7) My "Station of Organization"! Found it at Kirklands for $17.99 and I love that it holds my mail, coupons, To-Do lists and also displays the date.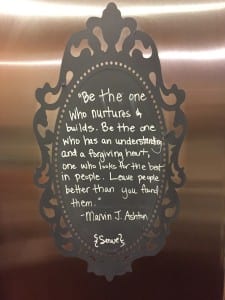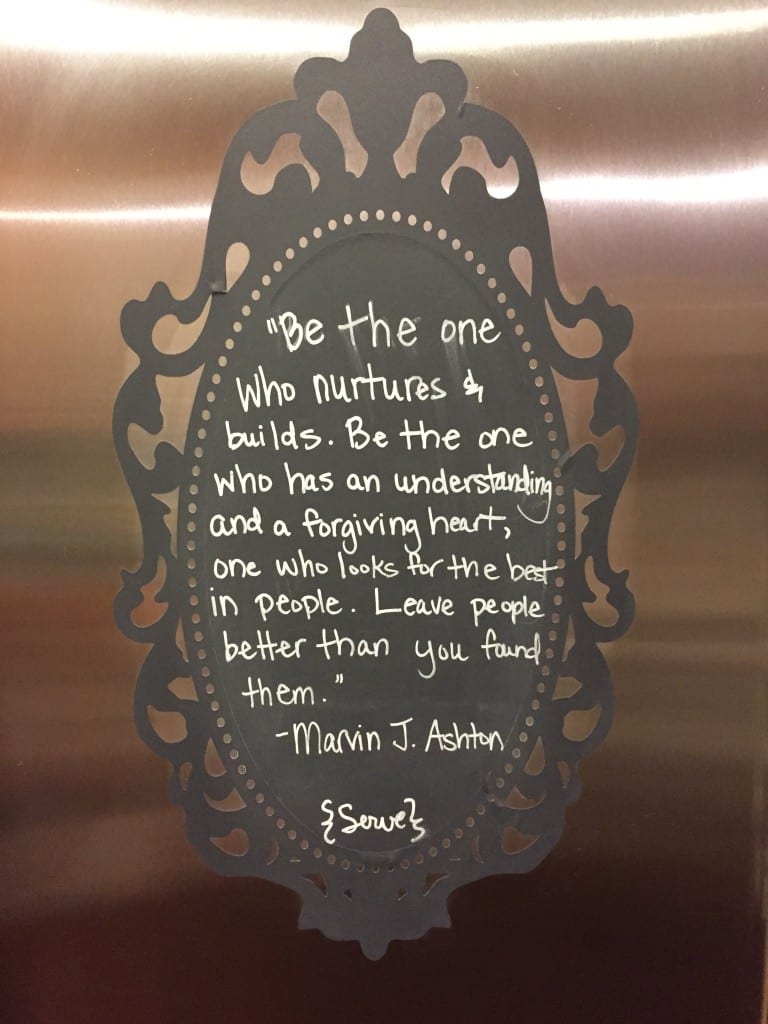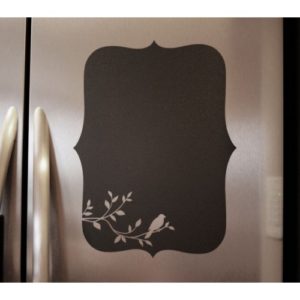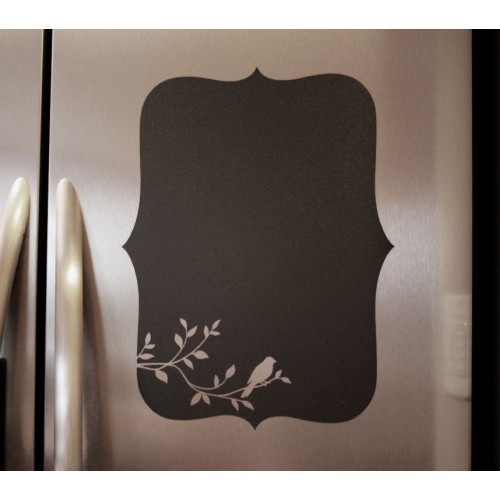 8) My Ornate Vinyl Chalkboard on my refrigerator from Tres Chic Boutique…just $15! Also comes in this other style with the bird and bracket frame. Sometimes it will hold quotes, family goals, notes to each other or reminders. It's so versatile and we use either chalk or chalk pens on it and it wipes right off! I've had it on there for 4 years and it's as good as new.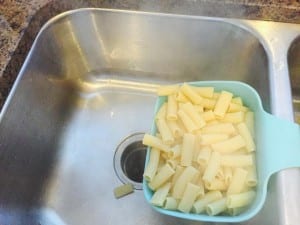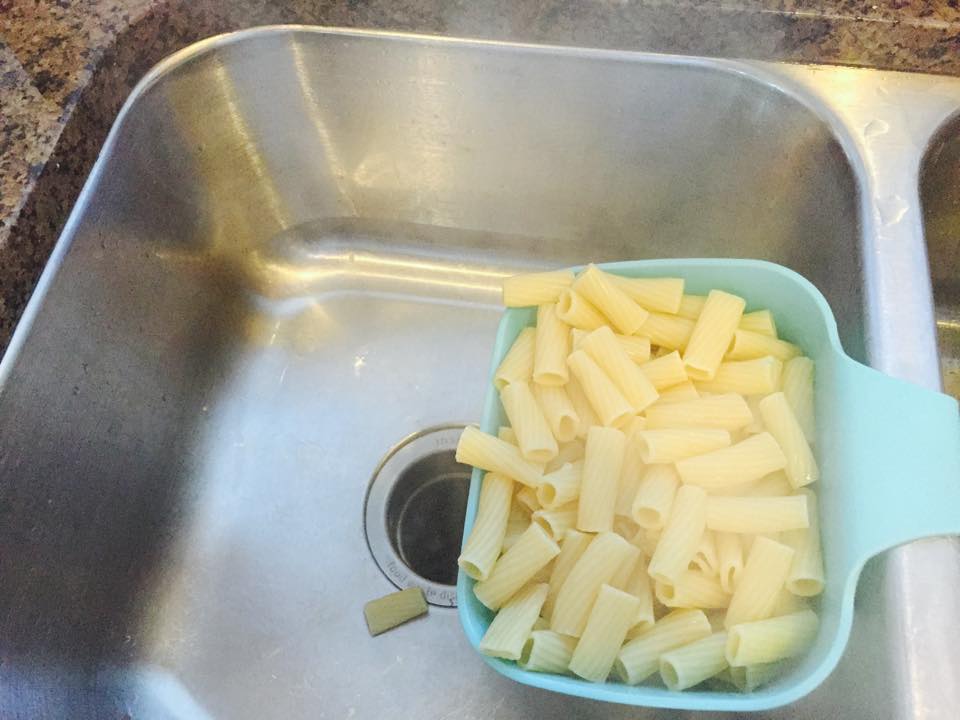 9) Love this aqua Colander that's hands-free and clips on the sink. They no longer have this exact one at Target, but a similar one here.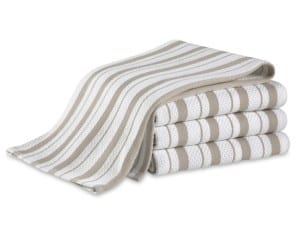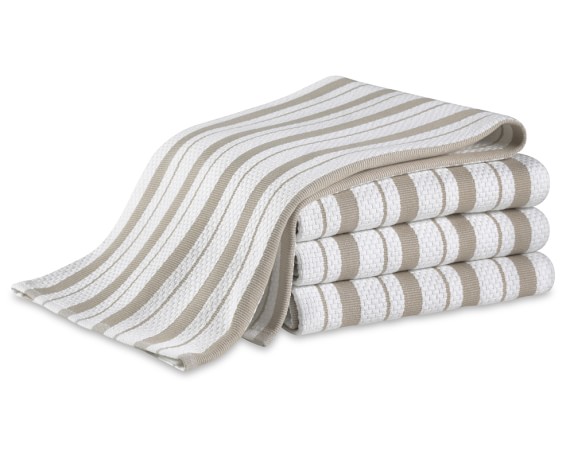 10) High-quality hand towels. I've been a fan of these Striped Williams-Sonoma Hand Towels for years and they are $20 for a set of 4 and come in a variety of colors.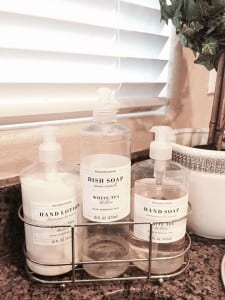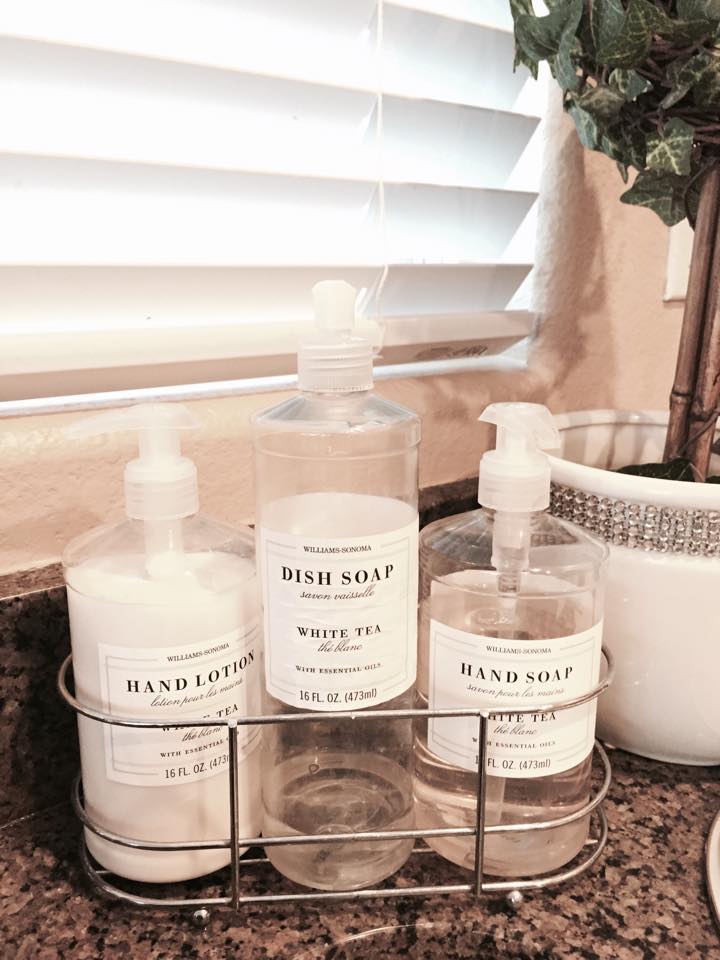 11) Speaking of Williams-Sonoma….Can't live without this set of Hand Lotion/Dish Soap/Hand Soap trio! My favorite scent, White Tea, has been discontinued but they have lots of new and classic scents that I also love. And they also match my white/khaki/aqua kitchen. It can be a bit pricey so go and find them at the WS Outlet store and save money. And buy the refills! This also makes a great house-warming gift.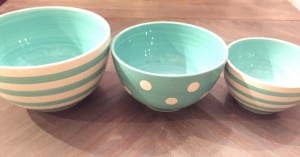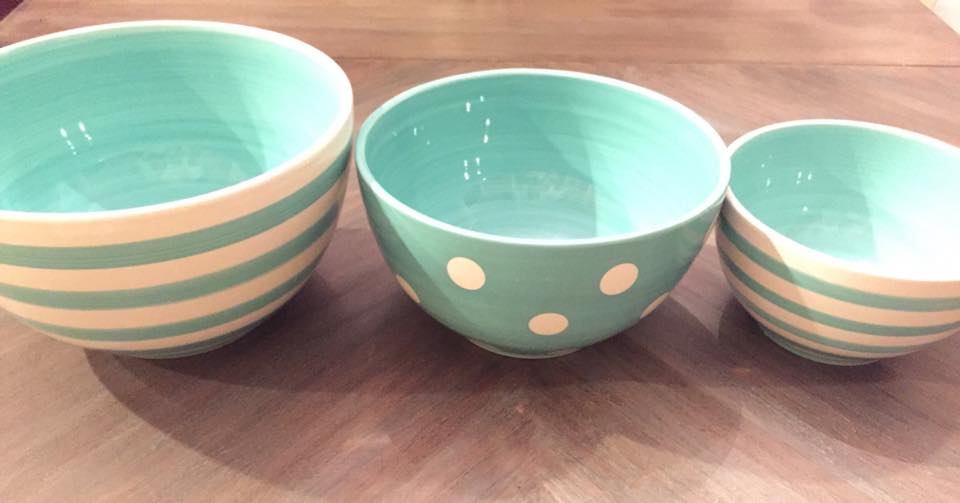 12) Cute mixing bowls are a must for me! They just make me smile 🙂 Especially when I'm baking/dancing/singing in the kitchen…It's just more fun to have cute mixing bowls too! I found these at Ross for $20-ish altogether.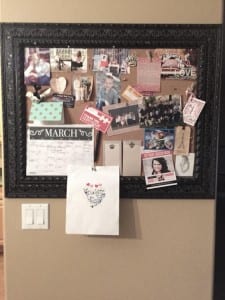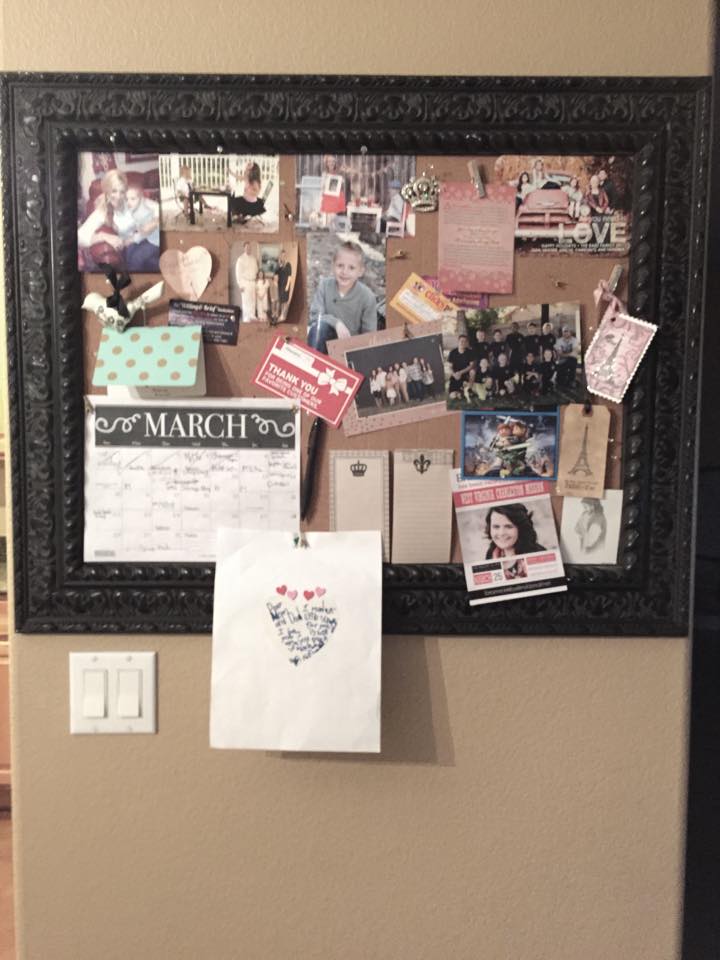 13) I purchased this memo board at Hobby Lobby but they can also be found at Ballard Designs online, if you don't have a Hobby Lobby. This holds our family calendar, invitations, kids' art work, grocery lists, cards in the mail and other important things. I definitely can't live without this!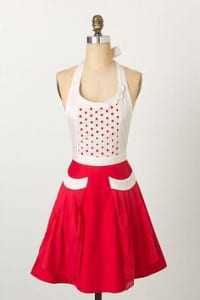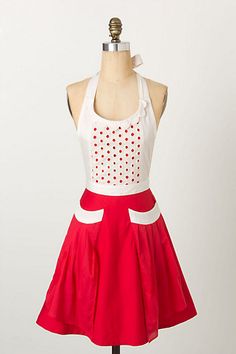 14) Cute aprons also make being in the kitchen more fun AND protect your clothing while cooking or baking. My dear friend got this for me from Anthropologie as part of my birthday gift this last year and it's definitely my new fave!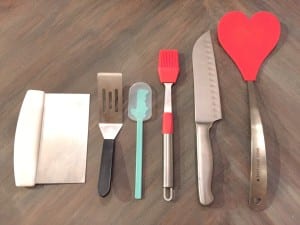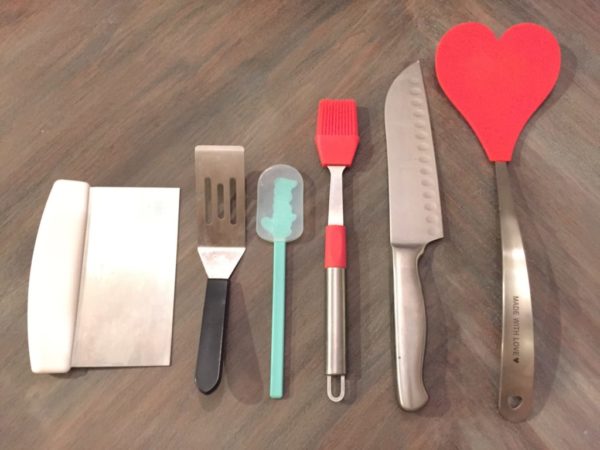 ***Alright…we're nearing the end of my list. Here are the last of my must-haves!***
15) This Scraper/Chopper! Great for many things but it's absolutely necessary to have this and spray it with non-stick cooking spray when I go to cut Rice Krispie Treats or Brownies or Lemon Bars etc.
16) This Pampered Chef Mini Serving Spatula is the perfect size when serving the above mentioned treats! I've bought a dozen over the years because people love to "borrow" (or steal them) from me ;-p Don't blame them! They're awesome!!
17) Mini spatula/spoonula like this one here from Target are great, especially when getting around the edges of my Kitchenaid Mixing Bowl (above).
18) I'll never go back to a non-silicone pastry/basting brush again! These silicone brushes are so much better and easier to clean. AND….no brush hair on your rolls!
19) As a newlywed years ago, I learned from watching The Food Network that I absolutely had to have a Santoku knife for chopping. So…I got one. Love this KitchenAid Santoku and am happy to say that I can chop an onion like Rachael Ray ;-P Ok…maybe not quite like her but I'm pretty good. You gotta have the right knife though! This is the one! But hey, I'm not just a chopping pro, I also read up on taking proper care of knives by going through GoSharpening blog and similar resources. One cannot be too prepared when it comes to kitchen gadgets!
20) Lastly, I love a good spatula to flip pancakes and tortillas etc. This cute heart one (similar one found here) I found at Nordstrom Rack on clearance for $6 after Valentine's Day. It's darling and works great!
Ok…..tell me!!!! What do YOU have in your kitchen that you can NOT live without??? I want to know! Leave a comment below 🙂