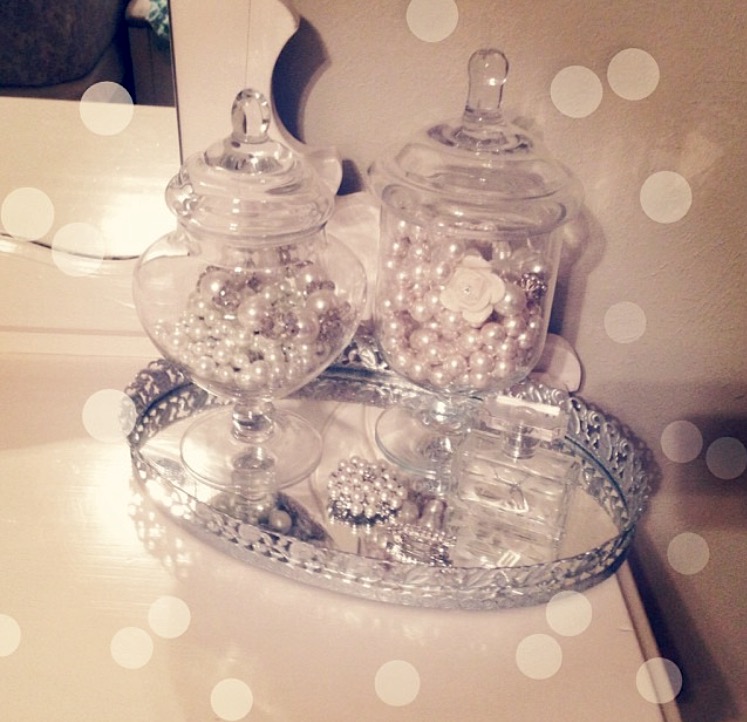 I've loved playing "dress up" since I was a little girl.  And when I opened Très Chic Boutique 7 years ago, it was a chance to play with fabulous clothes and jewelry every day.  I have dresser drawers full of organized jewelry BUT I do also enjoy displaying them in different ways around my room that can also act as decor.  It's adds a touch of elegance and femininity.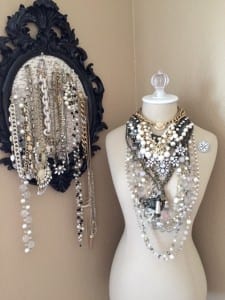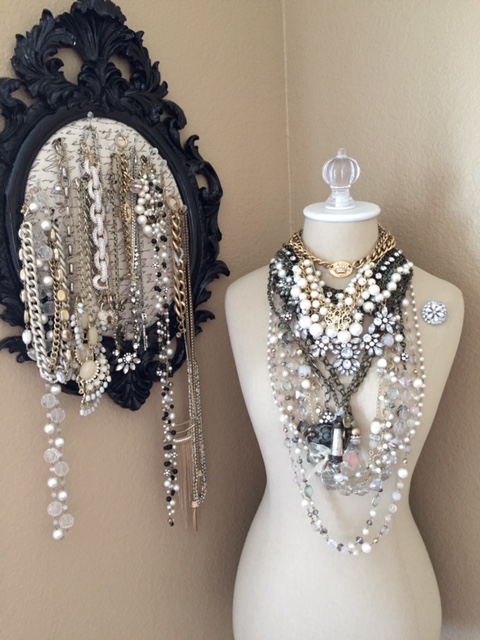 <—- Here's another way I've displayed a "few" of my favorite jewels in my room.  I've been obsessed with this dress form from Pottery Barn Teen since I first laid eyes on it!  I'm getting rid of the frame on the left and adding something similar and lighter in color this week.  Still looking for just the right thing.  Might just make my own though.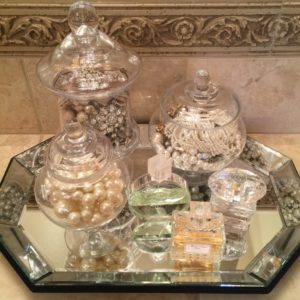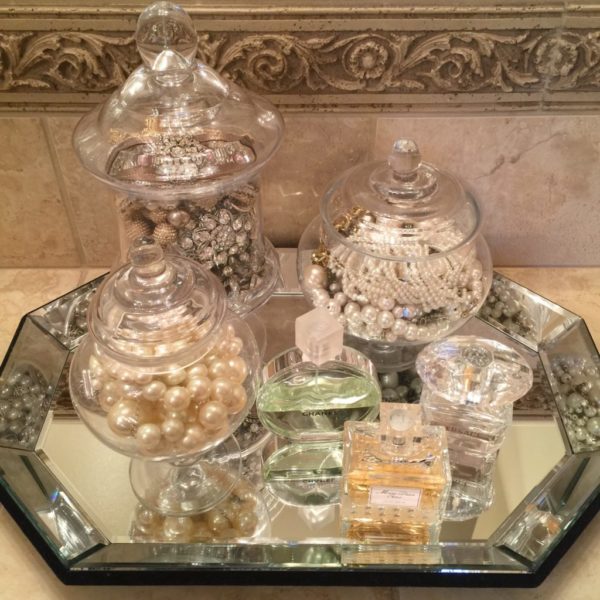 I love how my best friend displays her jewelry at home on her vanity… —>

I'm also swooning over the other ways that bloggers have shared their jewelry displays…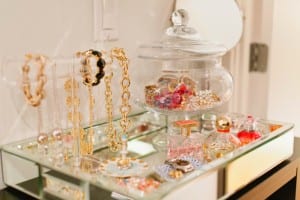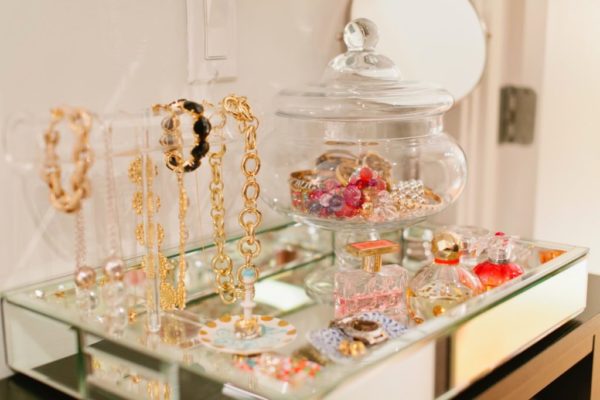 Mirrored Tray Jewelry Display
Image from Katie del Castillo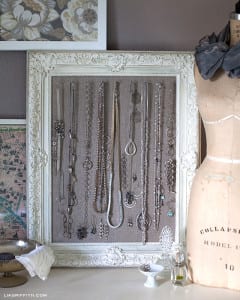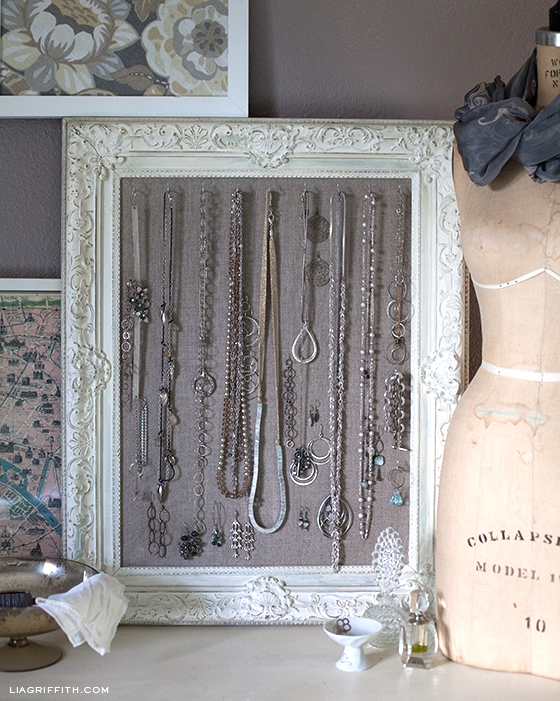 DIY Antiqued Frame Jewelry Display
Image from Lila Griffith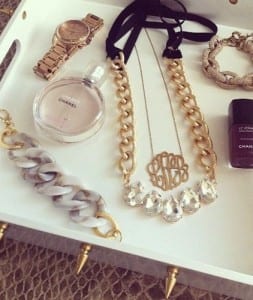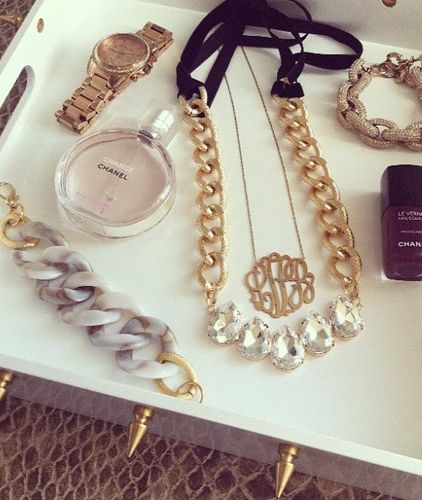 Favorites Displayed on Tray
Image from Glitter Guide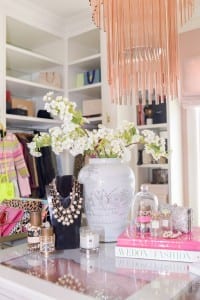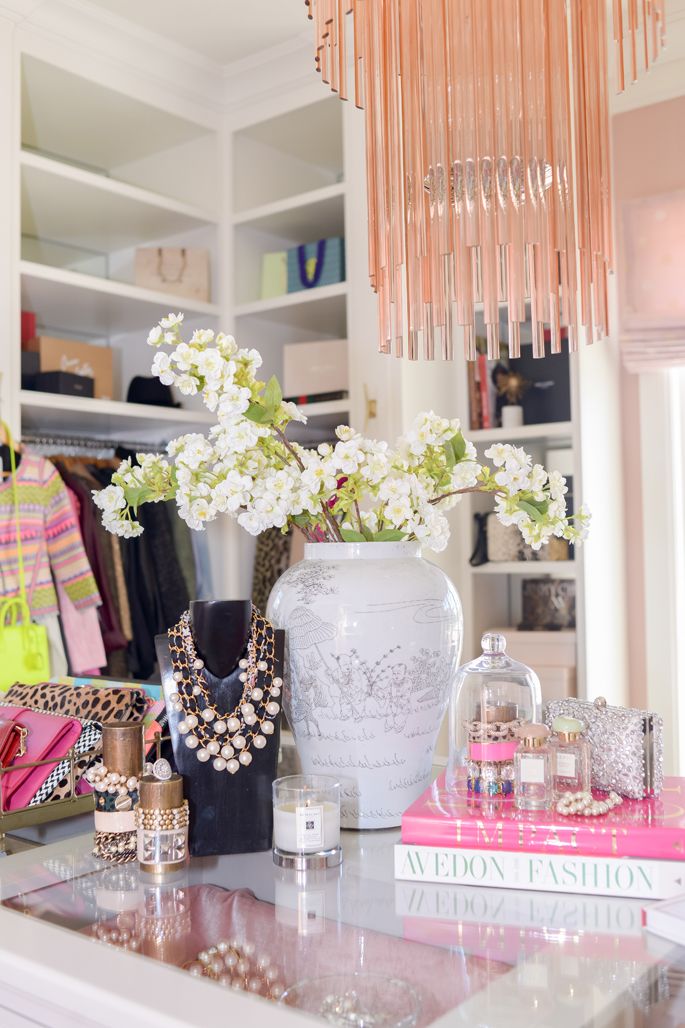 Chic Closet Display
Image from Rach Parcell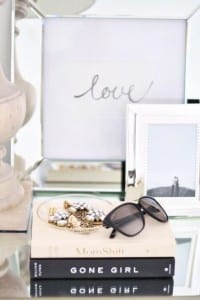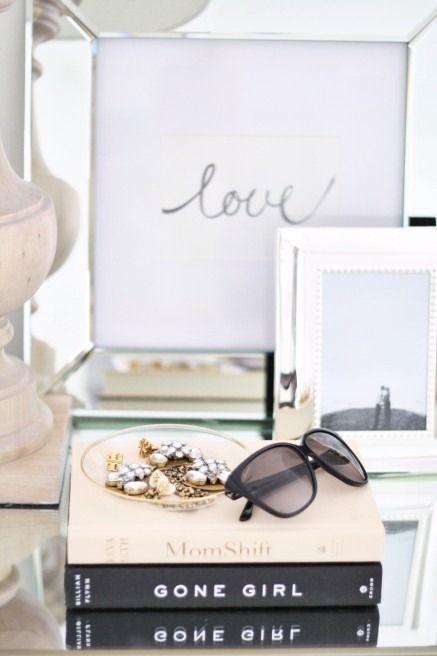 Baubles in a Dish
Source Unknown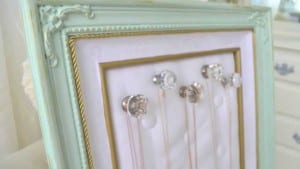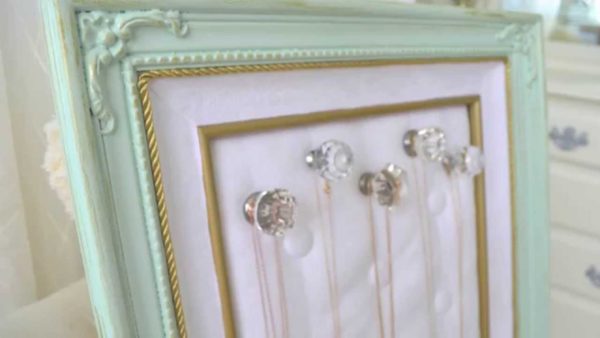 Antique Glass Knobs Vintage Frame Display (Thrift store DIY)
Image from Christine Kobzeff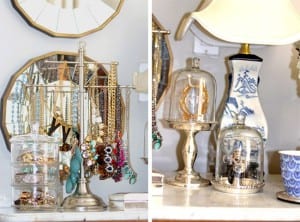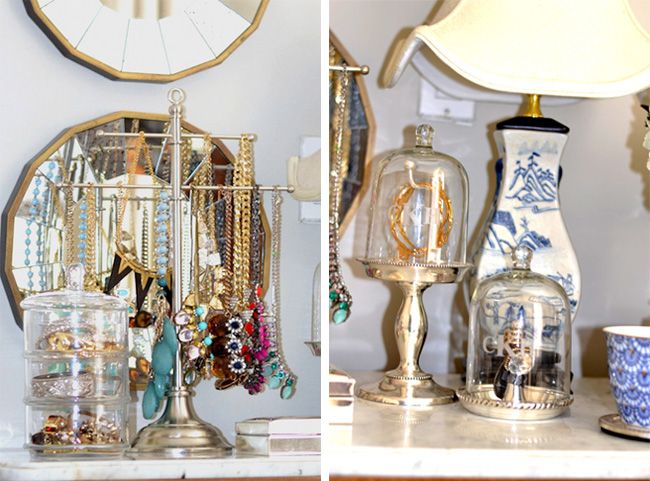 Room Jewelry Display
Image from House of Harper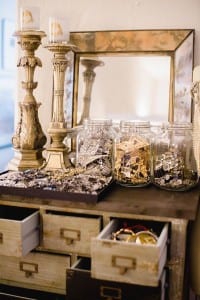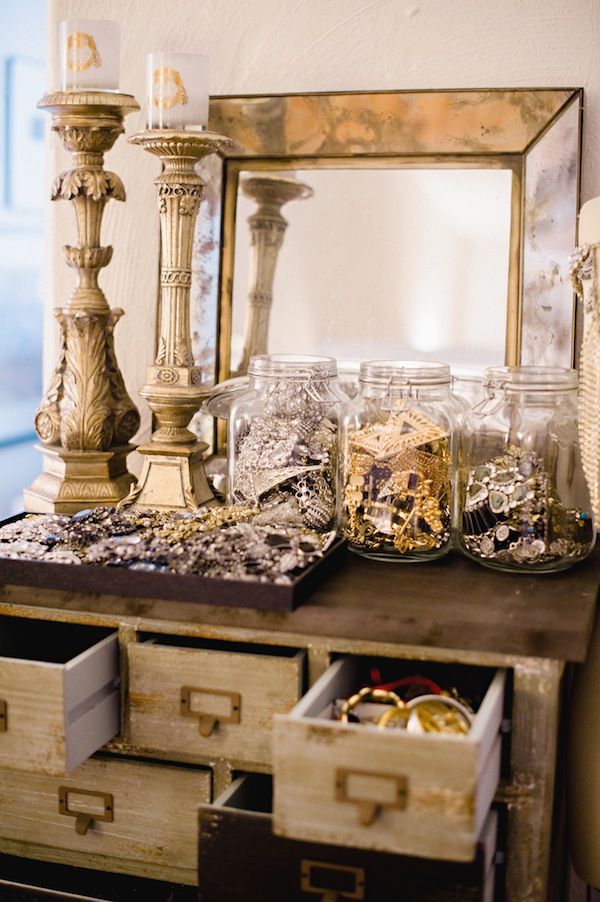 Drawers and Jars Full of Baubles
Image from Riches For Rags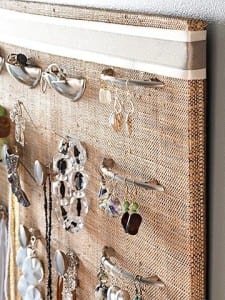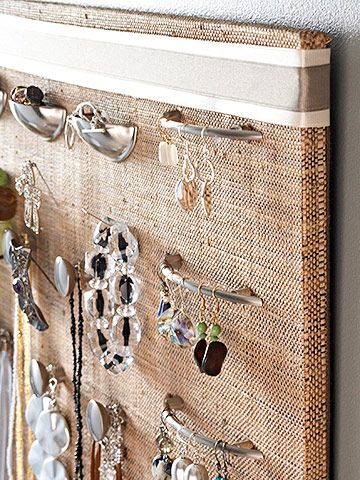 Clever Repurpose of Drawer Pulls
Image from BHG
I hope this has given you some inspiration for ways to display your precious jewels!  Shoot me an email or tag me on Instagram and share ways you've done this!  I'd love to see and I always love being inspired!
xoxo, Summer