"Chandeliers are like the jewelry to a room," as my friend likes to tell her clients.  And I couldn't agree more!  It seems that with almost every client I help transform the interior of their home, chandeliers seem to be the part that takes the most time and thought.  Why?  There are so many fabulous choices and so many factors when deciding how to pick the best chandeliers for any room in your home. Get inspired to light your own spaces with these different selections I'm sharing.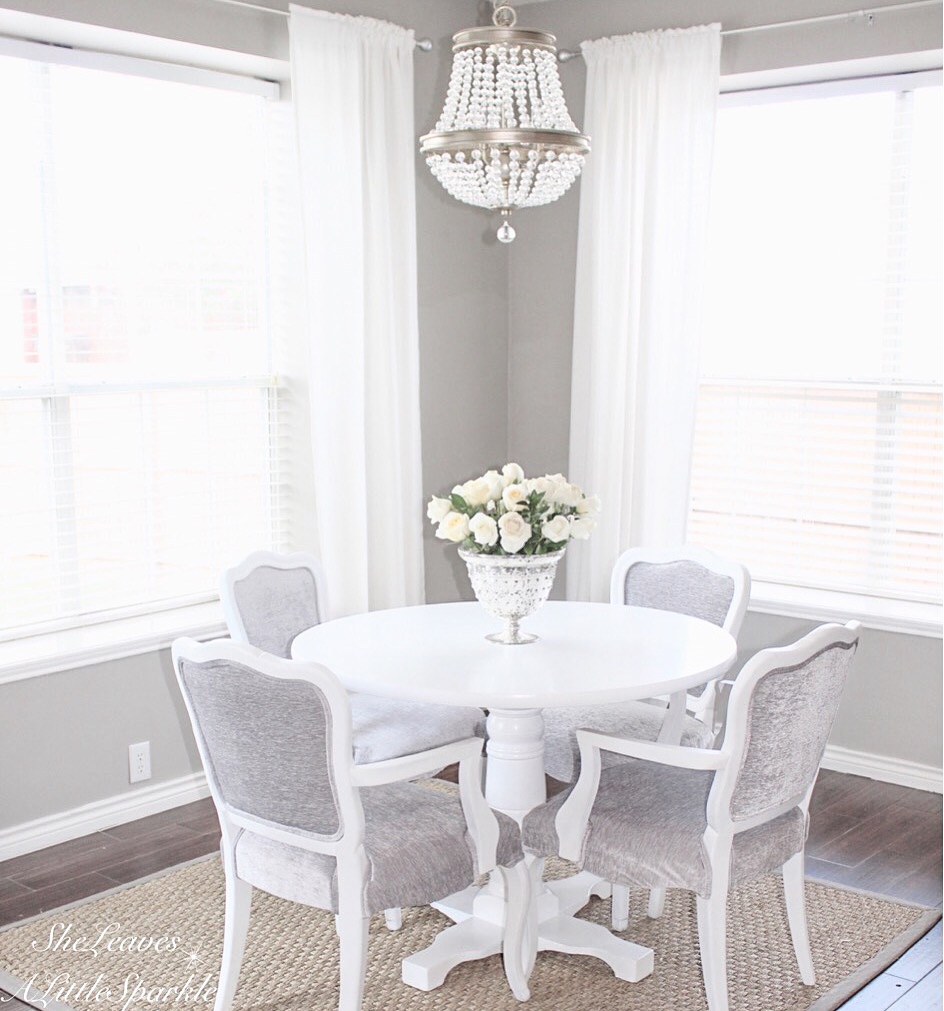 My breakfast nook chandelier.  See details and sources HERE.
First, is the size of the chandelier appropriate for the room you've chosen?  If it's going above your dining table, is it hanging too low or too high?  Ballard Design says it best:
"If you're selecting lighting for a new home and you don't have dining room furniture yet, there's a very simple rule you can follow. Add the length and width measurements of the room together. Your answer equals the right size diameter a chandelier should be. For example, if your dining room is 10′ x 14′, a 24″ diameter chandelier would look great.
However, if you already have a table, it's more important to size the chandelier to the table than the room. A good rule of thumb is to make sure your chandelier is one-half to three-quarters the width of your table.
For the right hanging height, position the bottom of the chandelier about 30-32 inches above the table, adjusting to work with the size of the table and the overall scale of your space."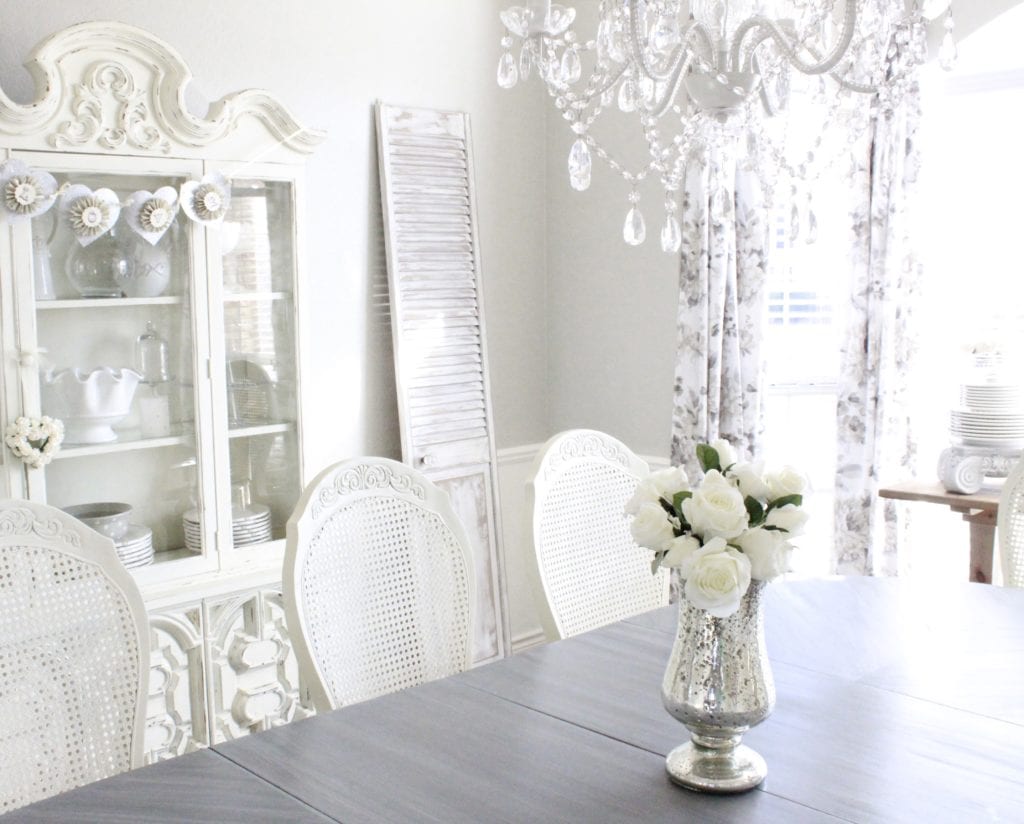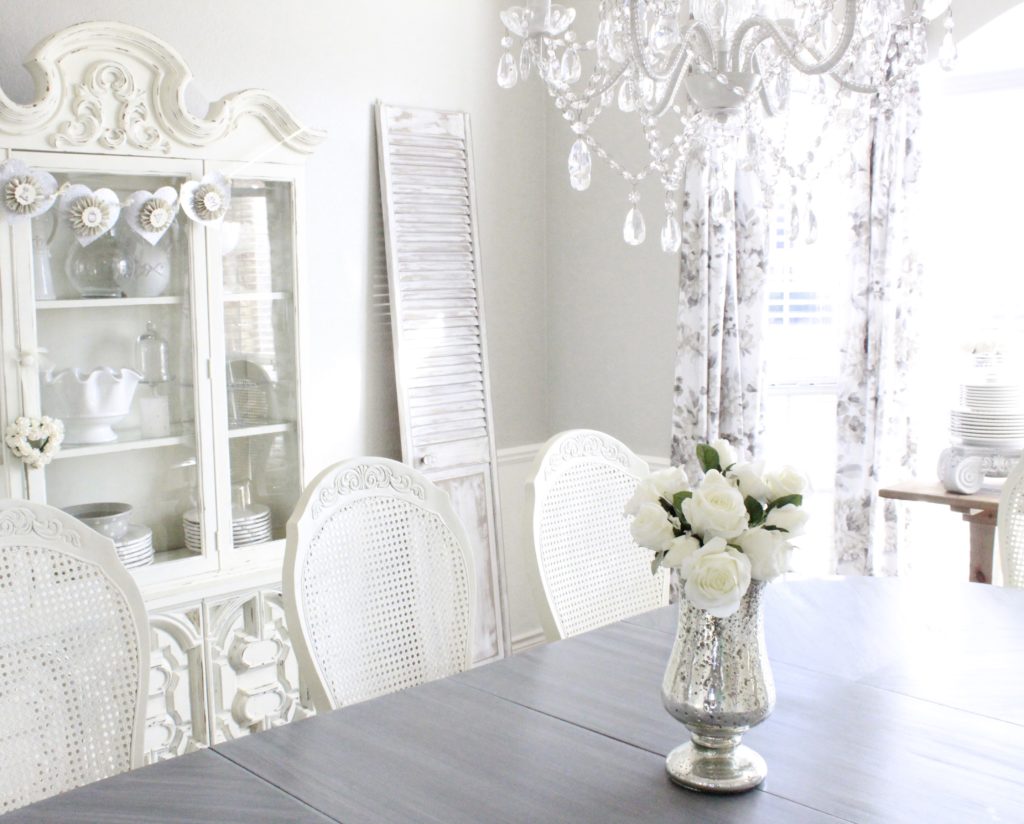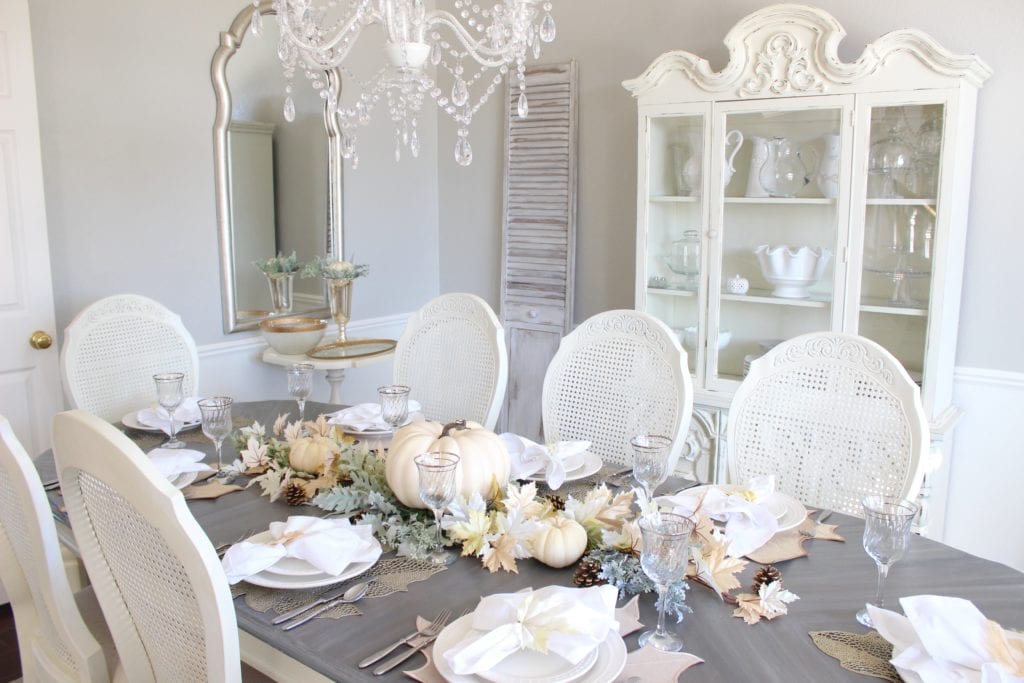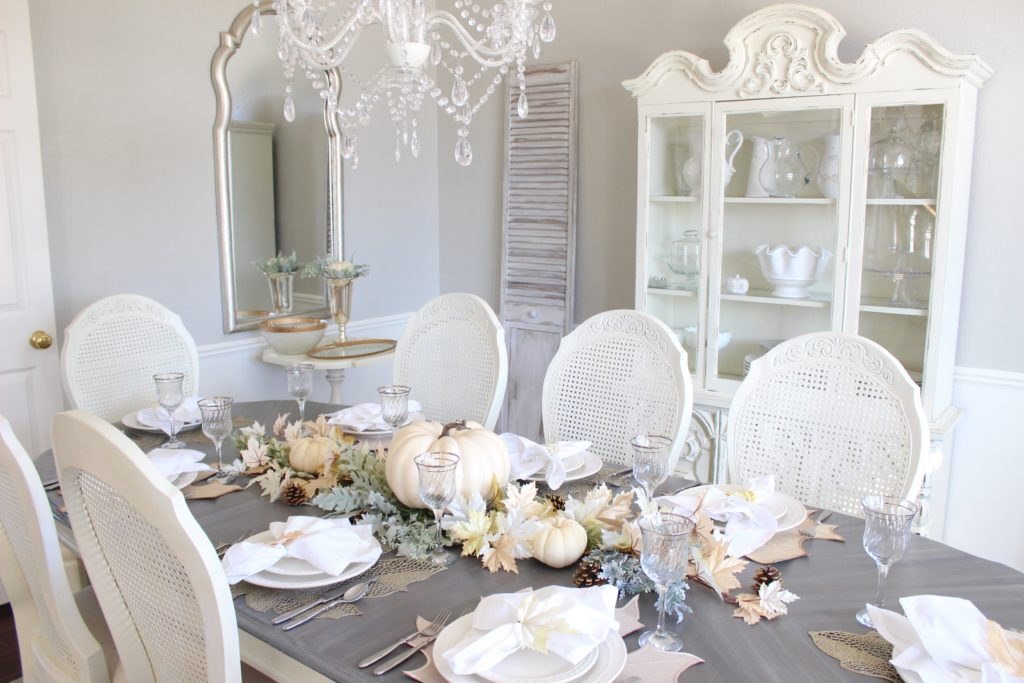 See more of my Thanksgiving Table HERE.
When choosing the correct size of the chandelier for a space, measure the length and width of the room in feet, and add those two numbers together. For example, if your room is 8 feet wide by 12 feet long, the sum is 20 feet. Change that number to inches and you will get a number that works for the diameter of your chandelier. In this case, a chandelier with a diameter of 20 inches would work well in an 8-foot by 12-foot room. For a dining room, the chandelier should have a diameter around 12 inches less than the table is wide. It's always better to have a chandelier that is slightly too big than too small.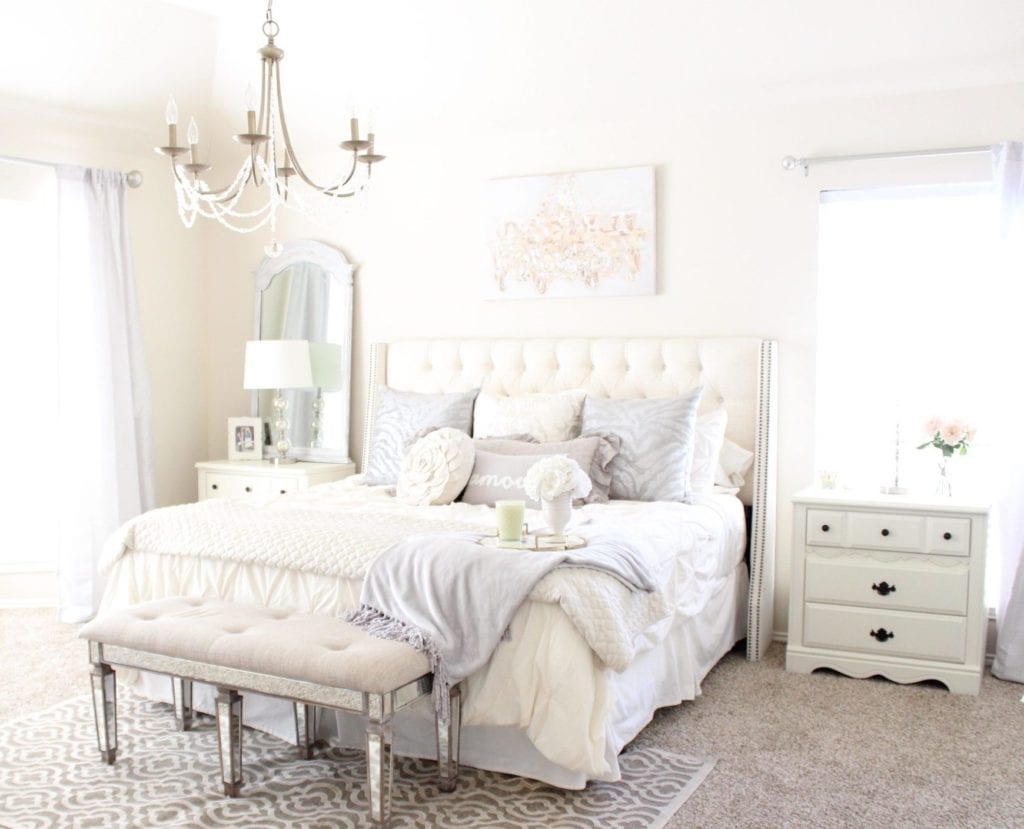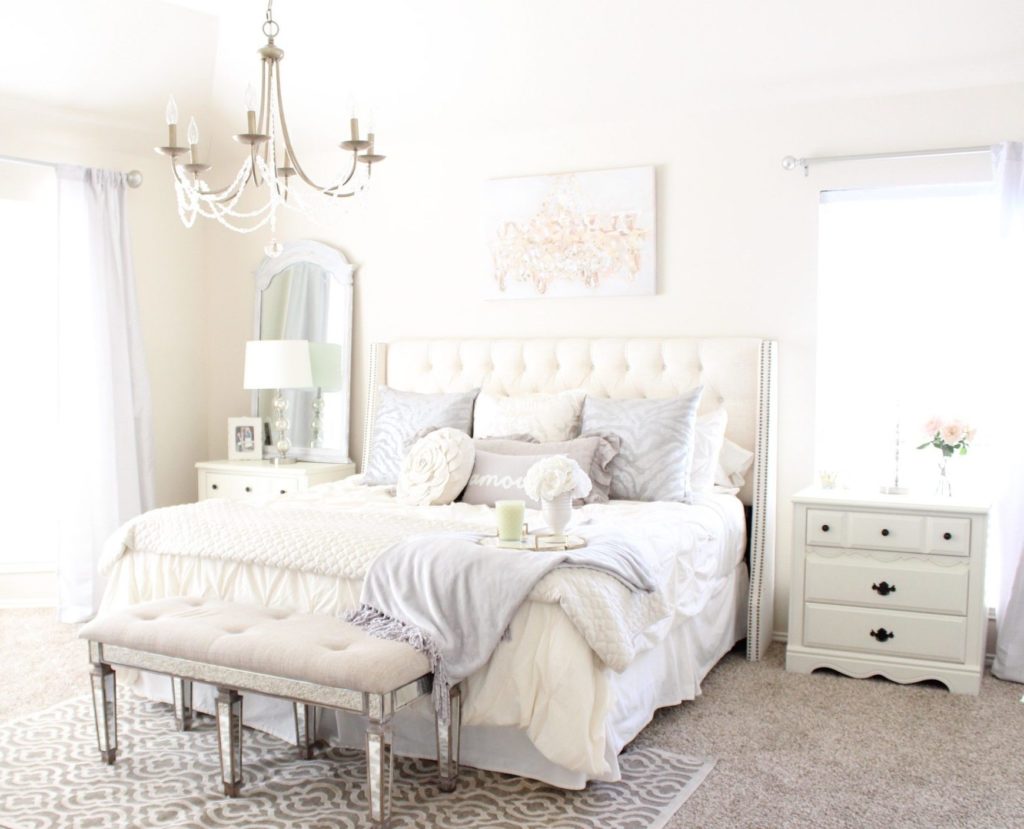 See more on my master bedroom HERE.
Second, just as you would above the dining table, you must measure and determine the length. The taller the ceiling, the taller the chandelier can be. A foyer chandelier should hang about 7 feet off the floor, measuring from the bottom of the chandelier. For a chandelier suspended above a dining room table, there should be around 30 inches from the bottom of the chandelier to the tabletop for a dining room with an 8-foot ceiling.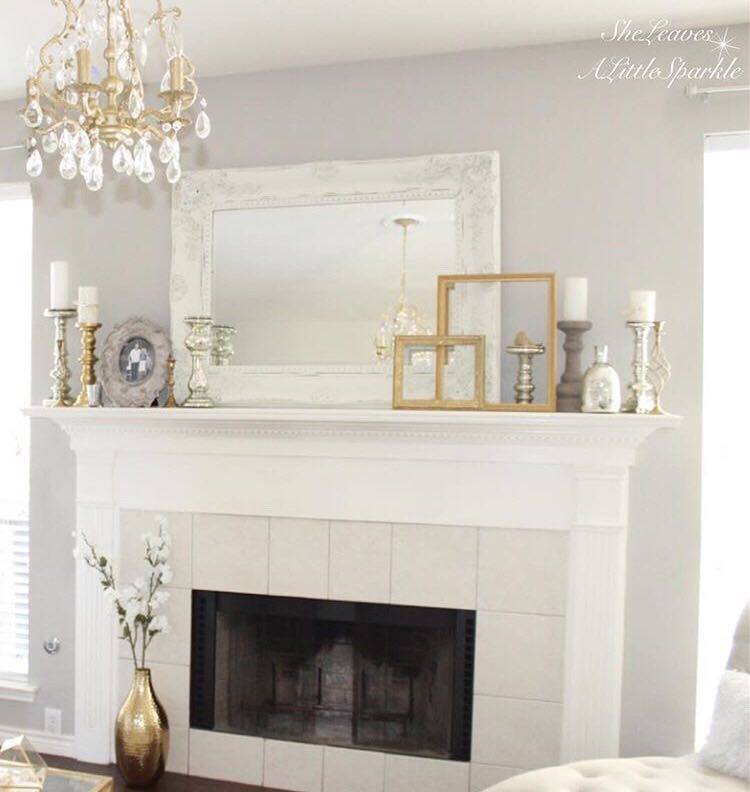 See more on my living room HERE.

Third, decide where to hang your chandelier. The location will affect the style of home lighting you choose. While most people think of chandeliers in dining rooms or a foyer, there are many other places you can hang a chandelier. Hang one with a dimmer switch over your bed in a master bedroom and turn it down to candlelight level for a romantic feel. Install a mini chandelier over a claw-foot tub in your bathroom for a touch of glamour. Consider installing mini chandeliers over a large kitchen island instead of standard pendant lights for a chic look. I like to think it make doing dishes prettier, ha!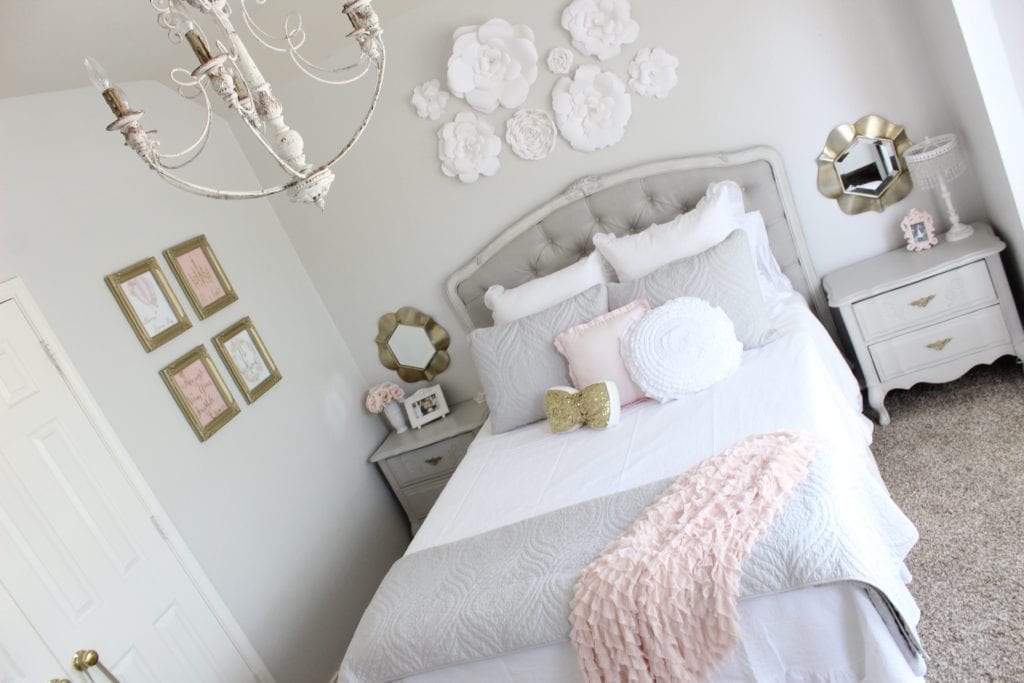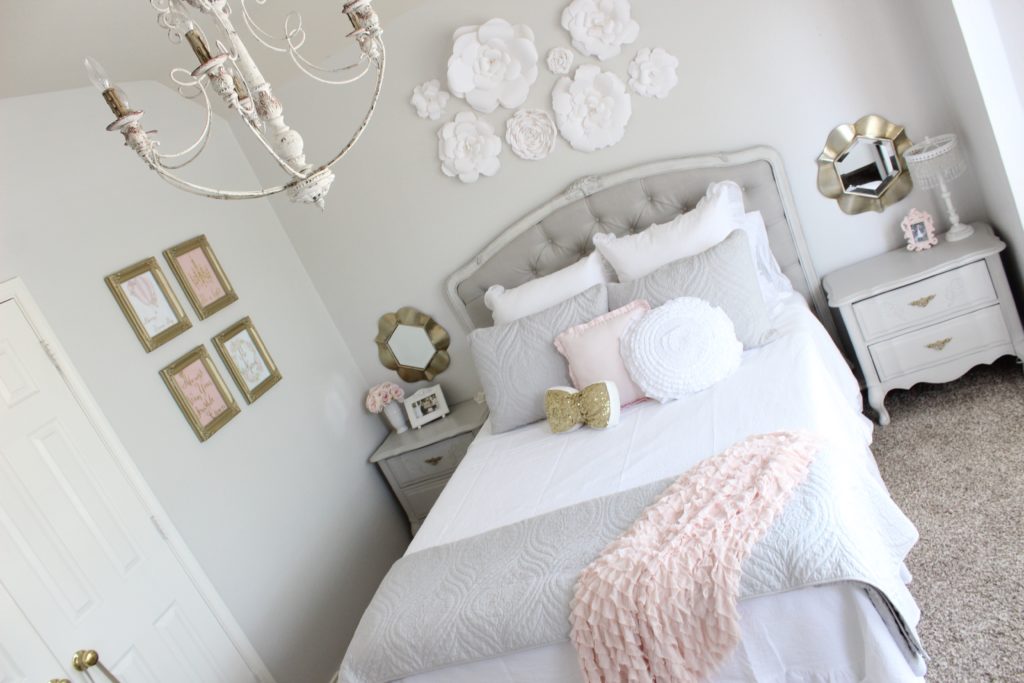 See more on Brooklyn's bedroom makeover HERE.
Fourth, you should pick a style that matches the room. The chandelier should complement, not detract from, the theme of the room.  This is where you have to narrow down all your favorites and can be difficult.  And, might I add, part of this step should include to keep reminding your husband that you are NOT keeping the ceiling fan ha!  Get him a plug-in fan.
Here are some fabulous chandeliers that I love or have shared with clients recently, in different categories.
Crystal Chandeliers

Orb Chandeliers

Beaded Chandeliers

Wooden Chandeliers

I hope this has been helpful in learning how to pick chandeliers for your home and given you some inspiration as to what lighting you'd like to change or improve in your home.
I'm so glad you stopped by and stay tuned for lots of fun Spring decor ideas over the next few weeks that I'll be sharing!
I would love it if you subscribed at the top of the page in order to receive my weekly emails of all my latest posts.  You can also follow me on Instagram, Pinterest, and Facebook to see what I'm up to in creating a home and lifestyle of inspiration!  See you soon!
xoxo,

*affiliate links used