There are so many different types of home accents that you can use when decorating and styling your home.  One of my favorite ways is using books.  They're not only pretty but they can be used to give height to a vignette, add color to a space, and even be something nice for guests to read or look at. I'm going to show you the prettiest books to style your coffee table and style your home AND I'm even sharing a beautiful book that my friend just published.
This post contains affiliate links for your shopping convenience. Click here to read my
full disclosure policy and here for my privacy & cookies policy.  All opinions are my own.
Let's start with my friend's new book…
French Country Cottage by Courtney Allison
One of the blessings of blogging is getting to know the other women and men out there doing the same thing you're doing.  You build friendships and teach each other so much and MANY times I'm learning from them all and being inspired by them.  My friend Courtney at French Country Cottage has always been an inspiration of mine.  She shares a love of french and vintage things and I always find myself getting lost in all the beauty of anything she creates.  Her photography of her gorgeous home and tables and vignettes is like no other and I just sit and swoon over everything that Courtney shares!  Then there's her holiday decorating and stunning Christmas trees…..I mean….there are no words!
Well guess what?  Courtney finally published the most swoon-worthy book, named after her blog:
French Country Cottage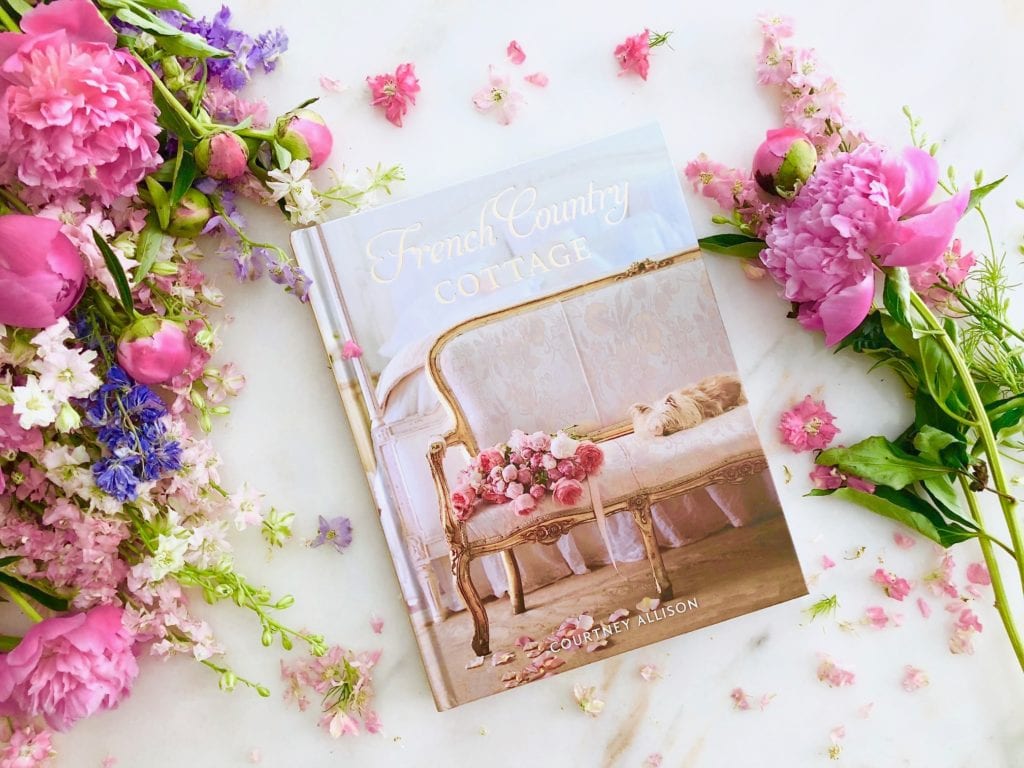 Let me give you a sneak peek at this beautiful book….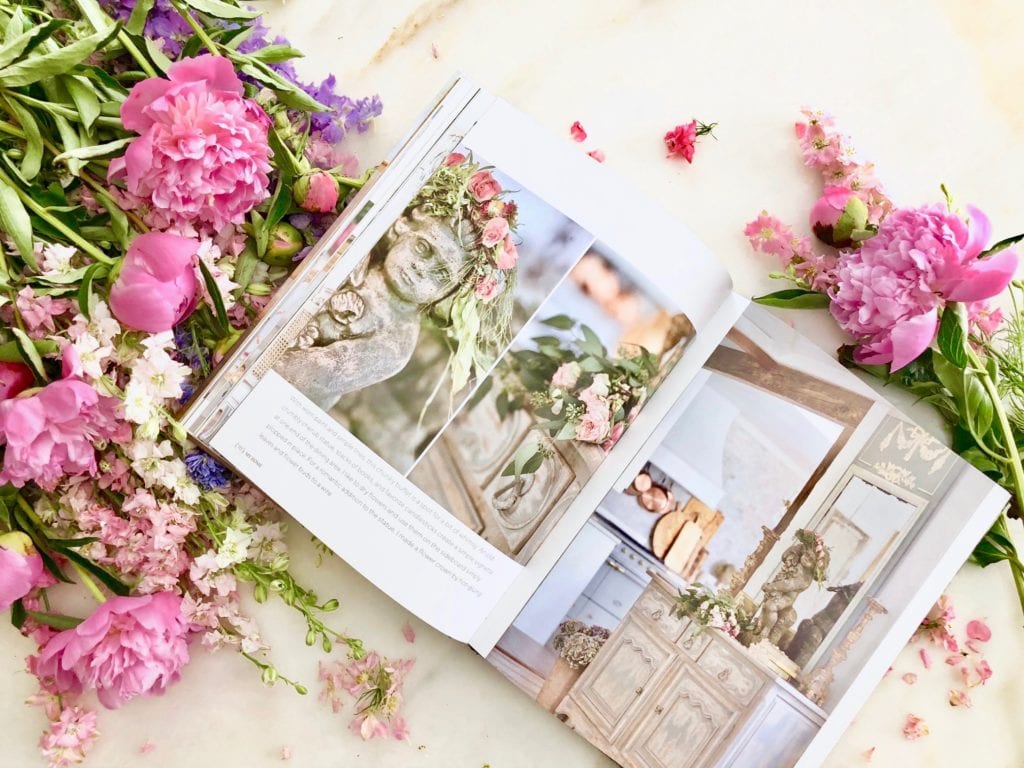 The room designs, the furniture, the styling, the flowers, the ambiance, the lovely home accents…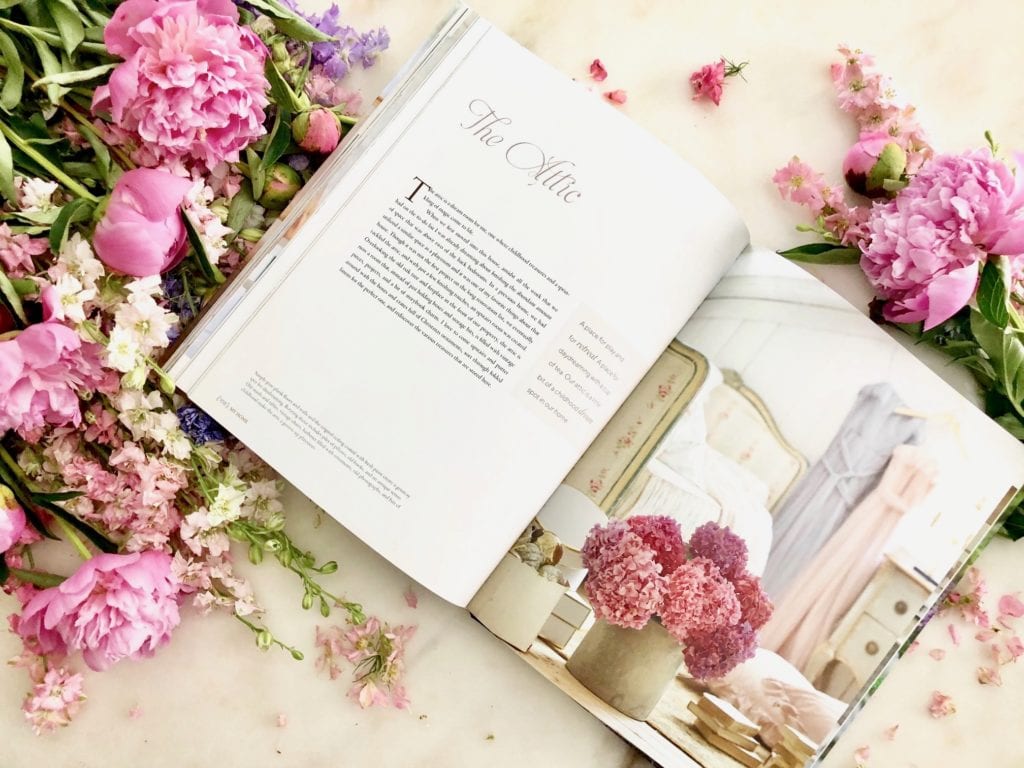 ….each page makes you turn, wanting to see more and more.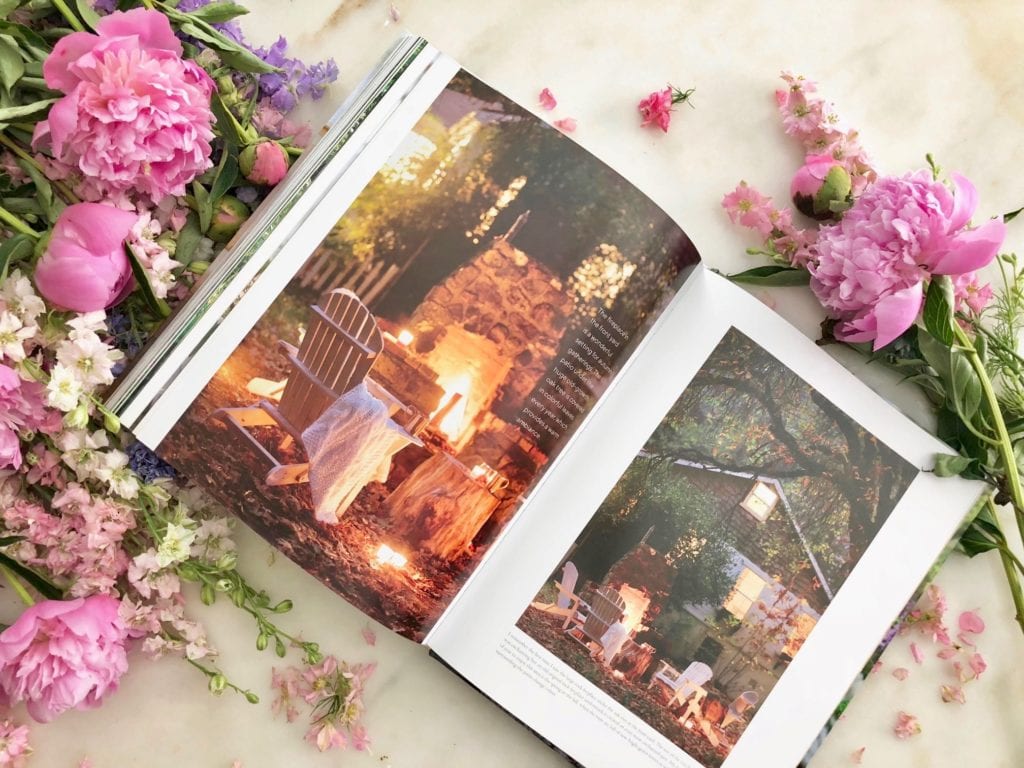 Even Courtney's backyard is just as romantic as inside of her home.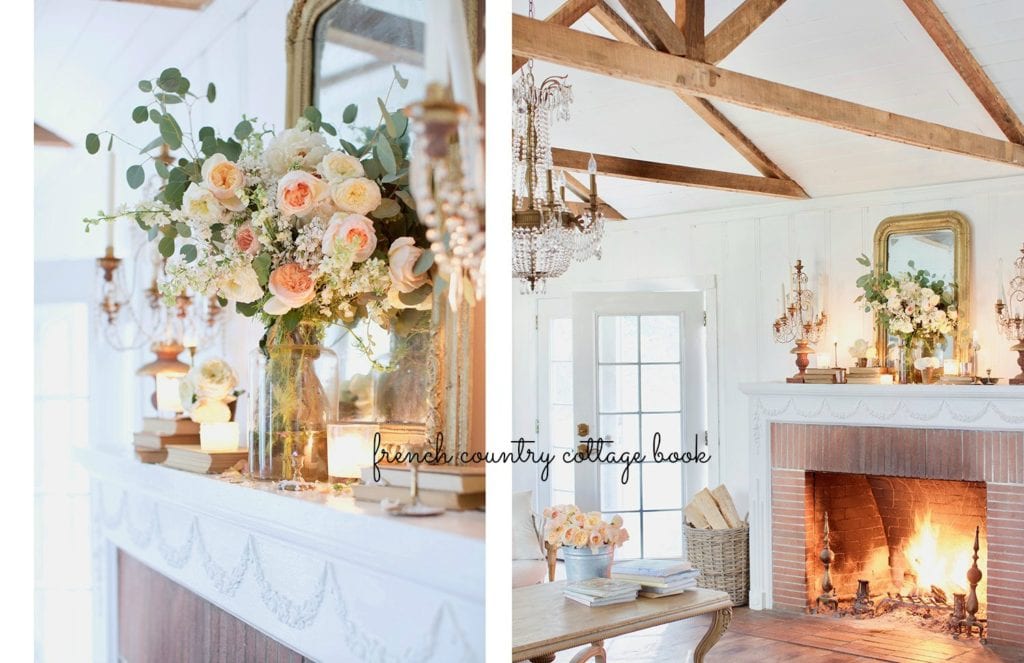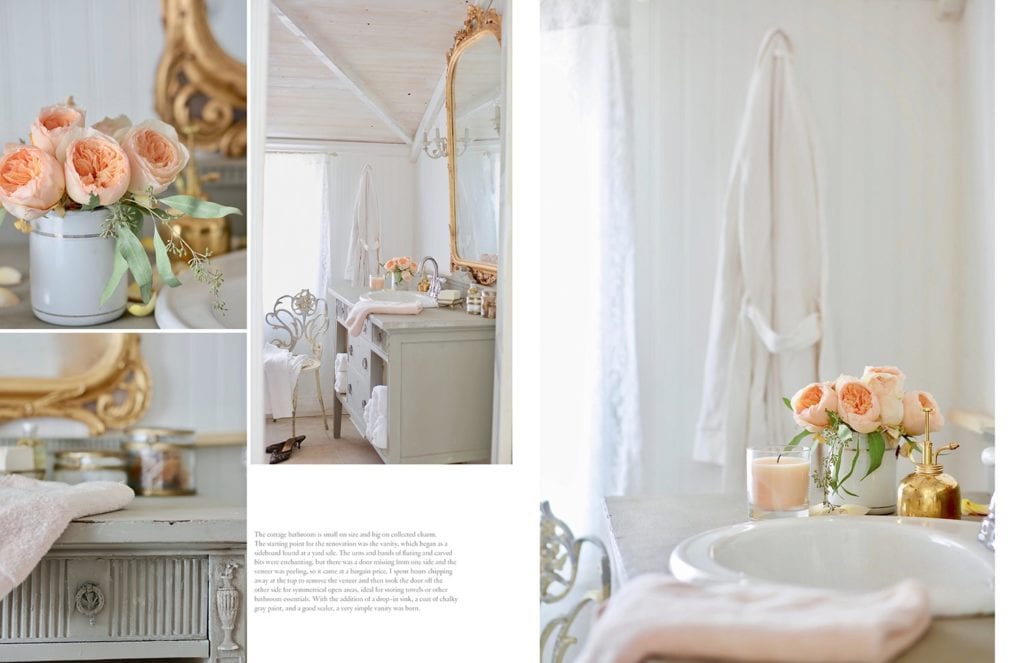 Trust me….when you buy her book, French Country Cottage, you will want to jump up and start making little changes to your home because you feel so inspired!  Oh what fun!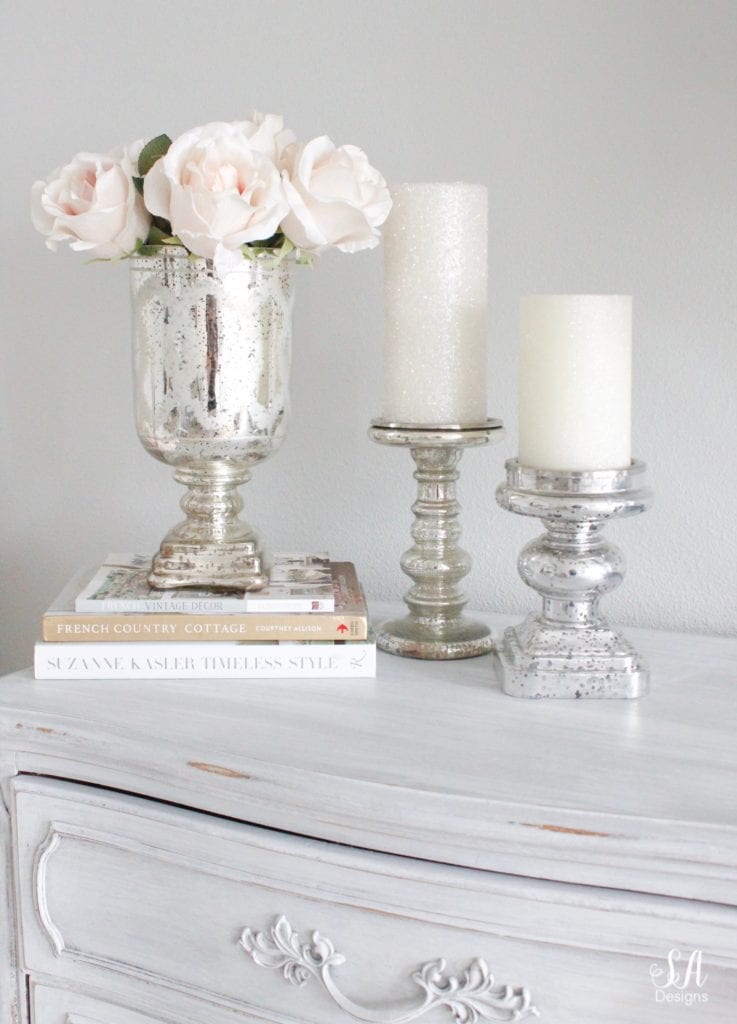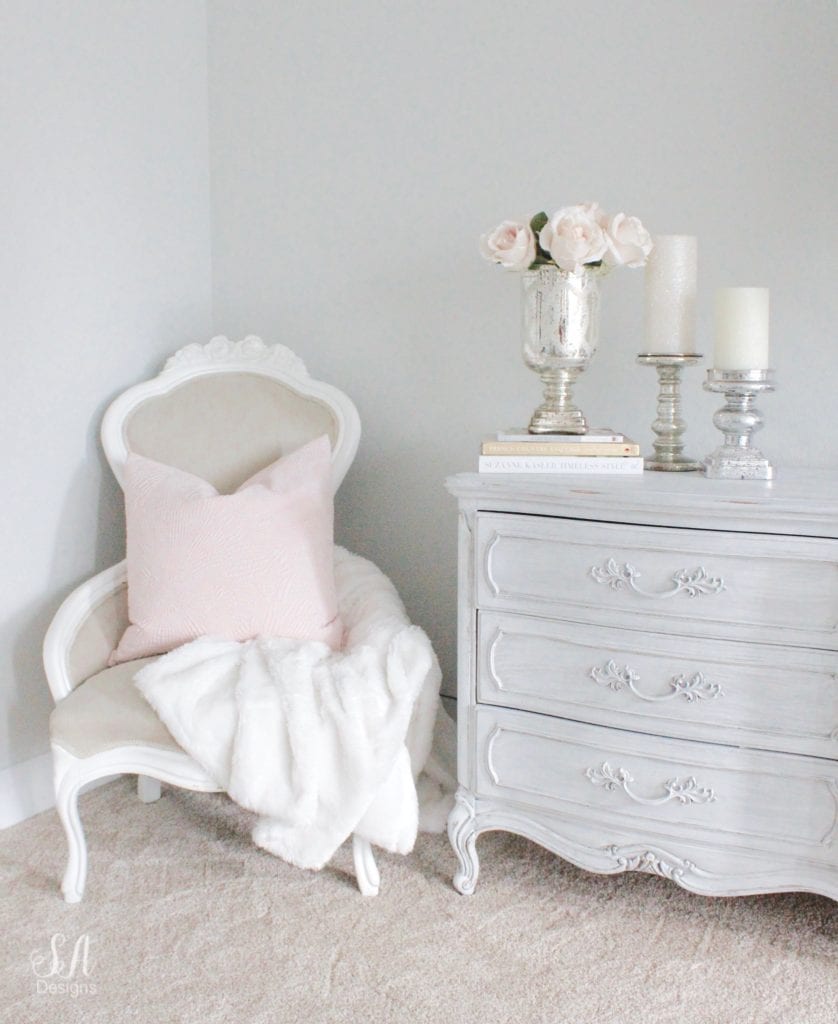 When I finished pining over Courtney's book, I thought it would be perfect on my dresser in our master bedroom.
Other books I love and how I style them in my home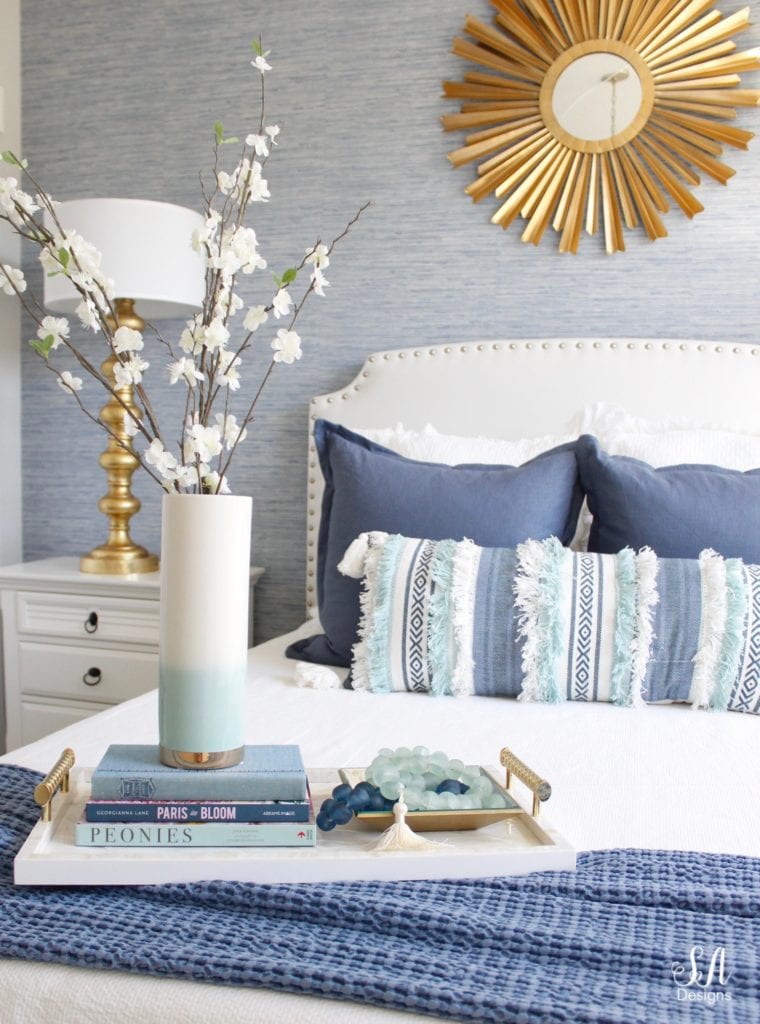 Guest bedroom – I pull in books that have spines the same colors and that I'm using in the room at that time.  I even included my vintage copy of "Little Women" because it's a classic and I know certain guests would appreciate it.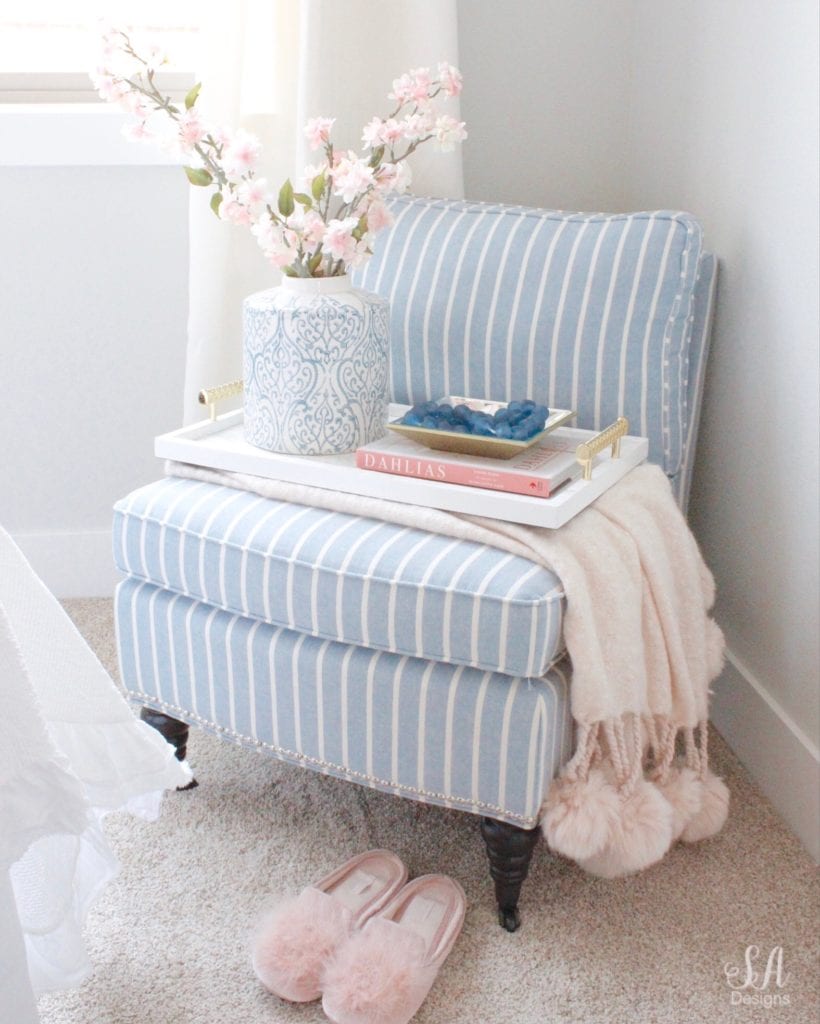 I love our little blue and white guest bedroom because I'm able to add pops of other colors, like this blush pink, and create a cute corner like this and style it.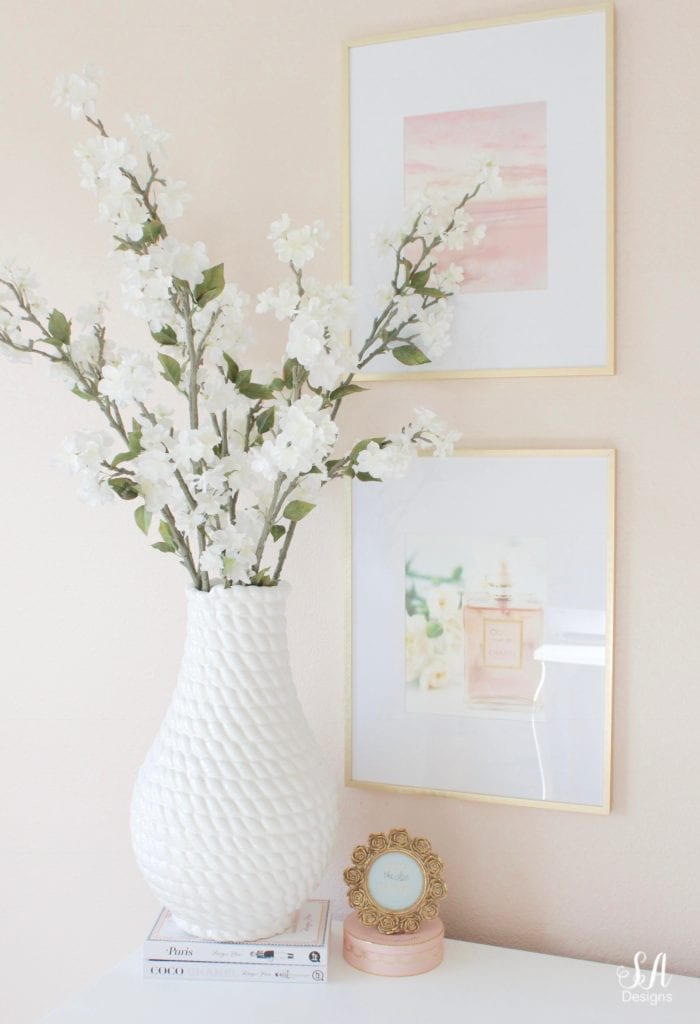 I do the same thing in my office.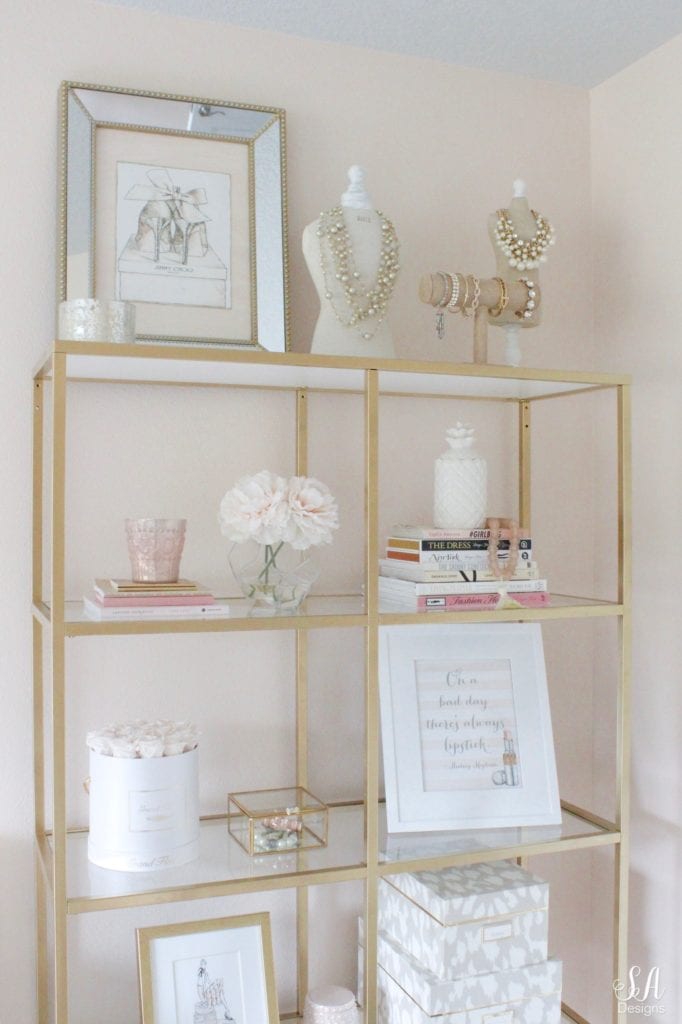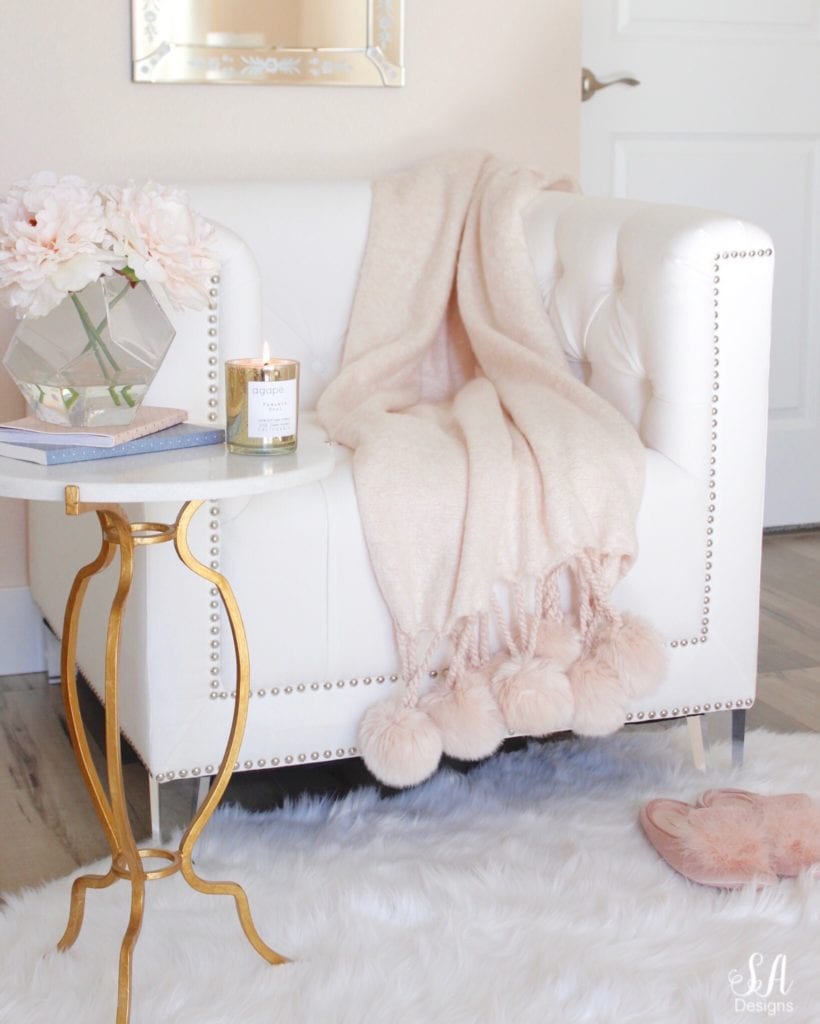 The books you choose don't always have to be actual books.  You can use pretty journals or composition books like these.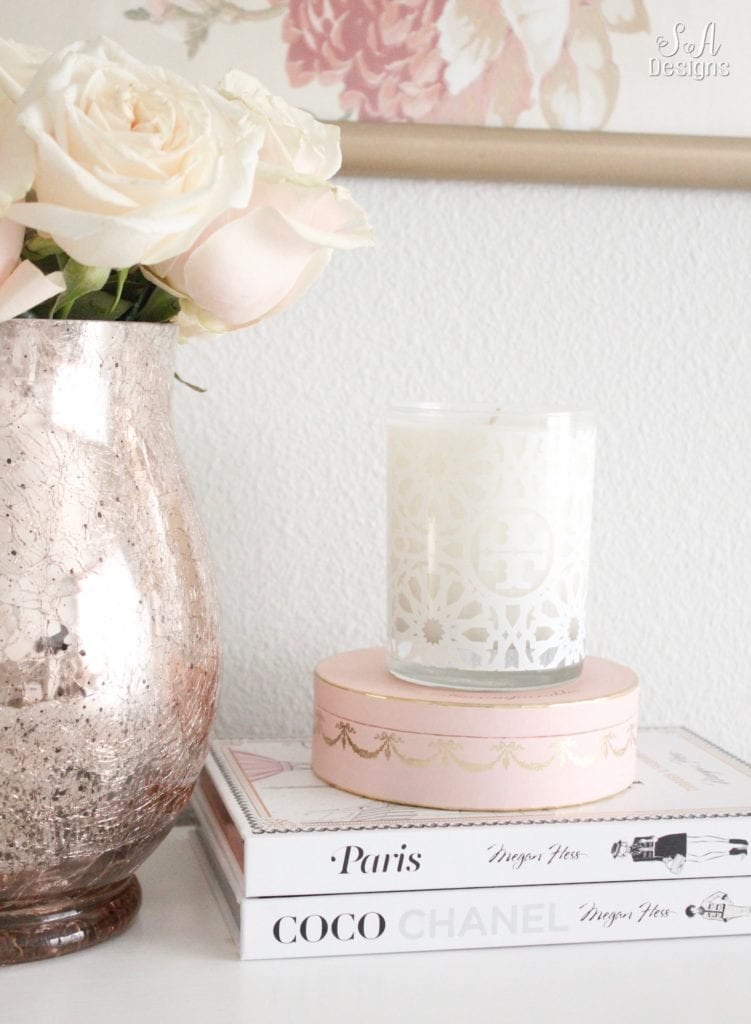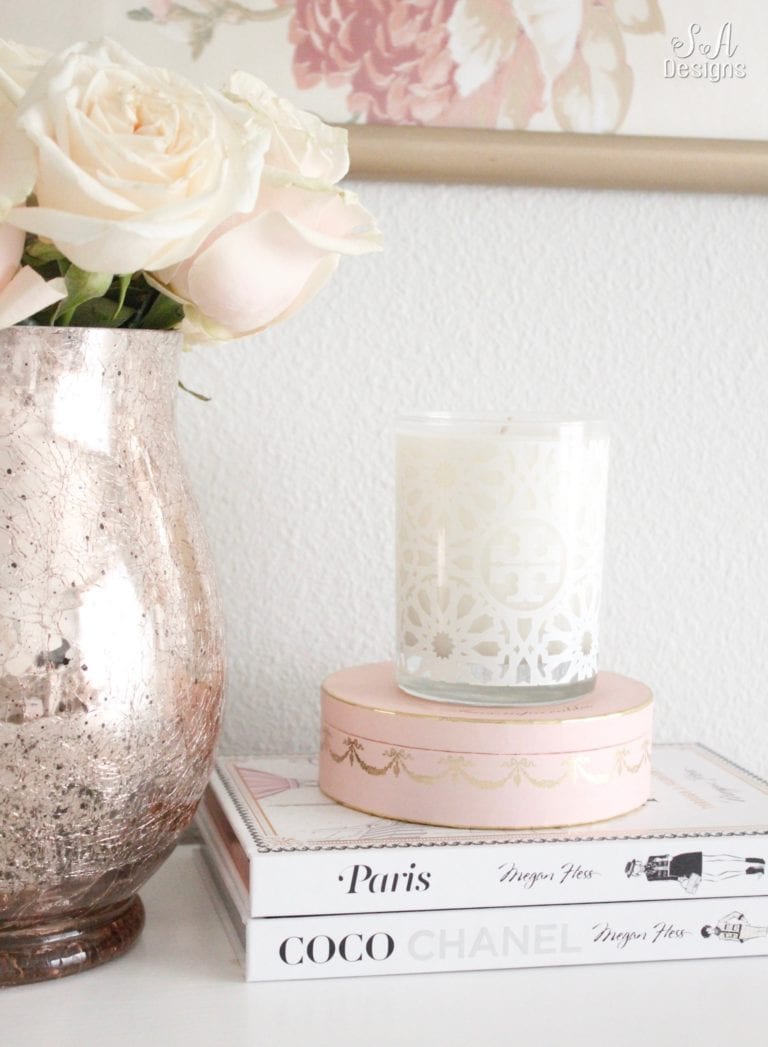 Even before my office was painted blush pink….I had it styled with books.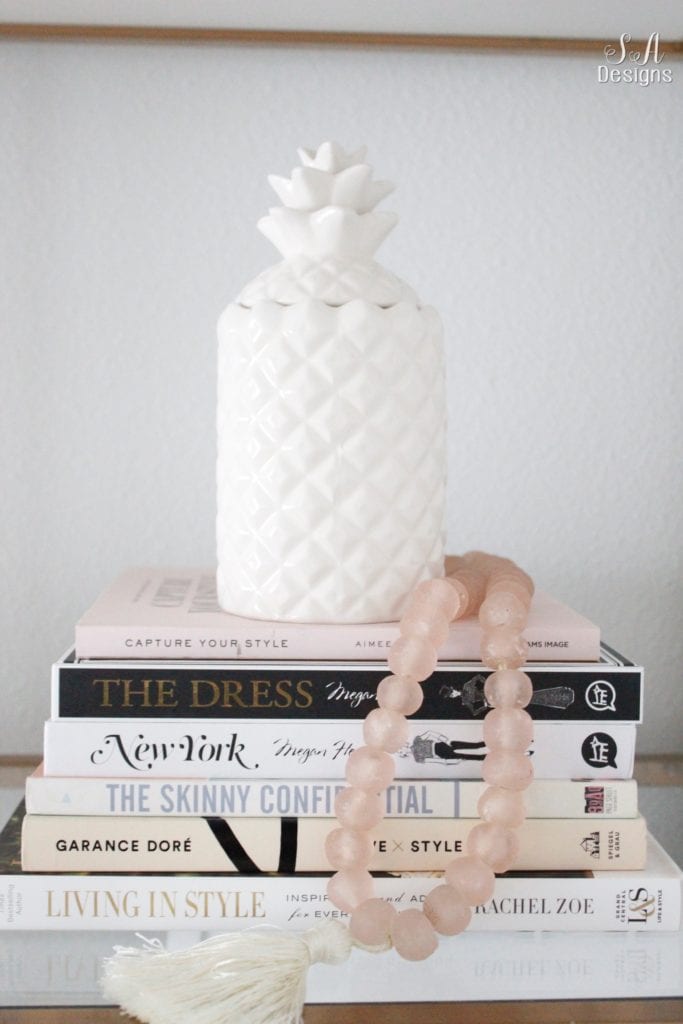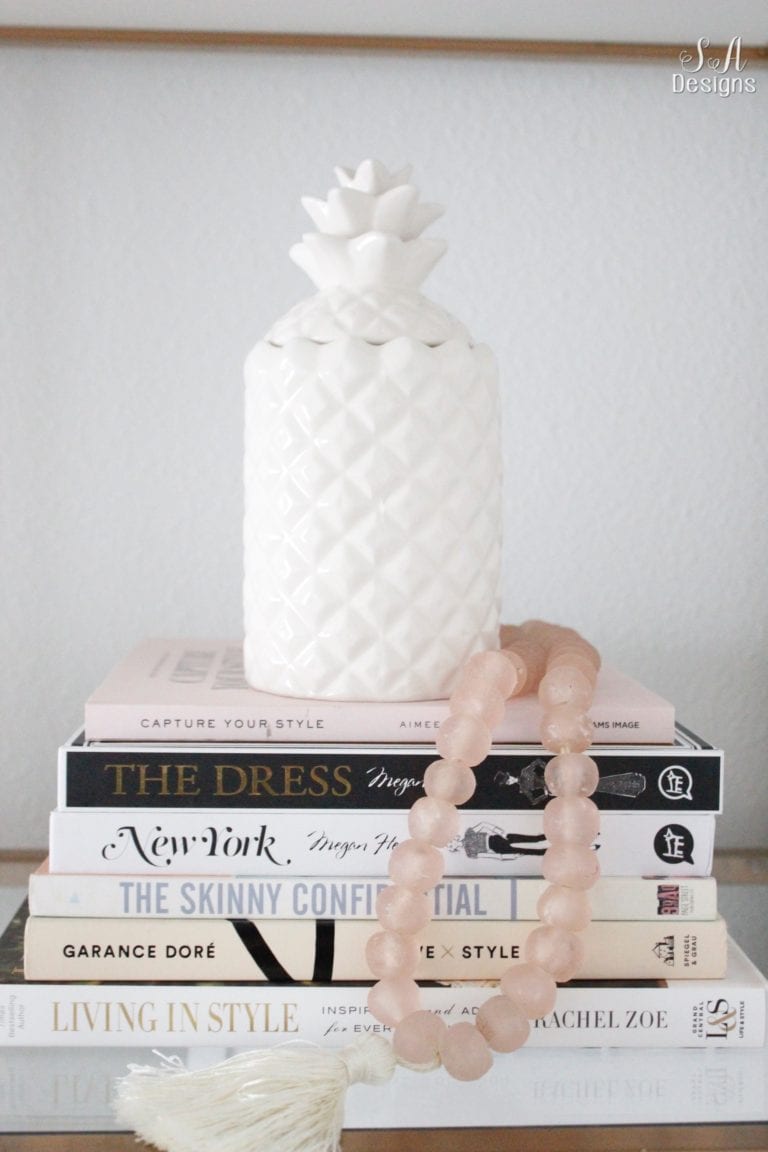 I love using fashion and style books in my office and throughout my home.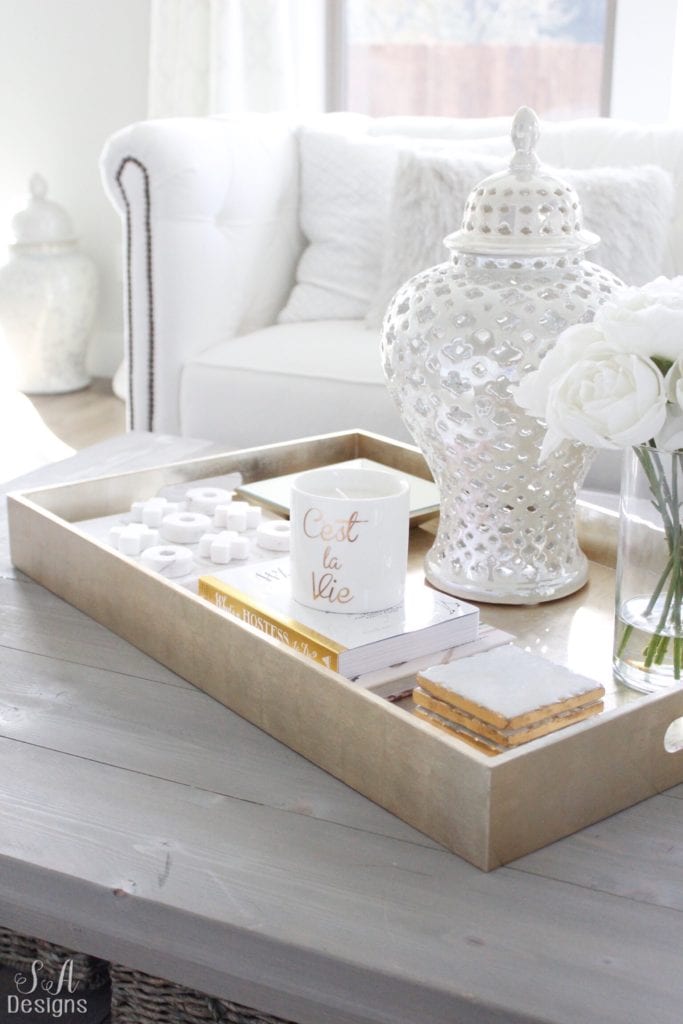 I especially love putting them on my coffee table.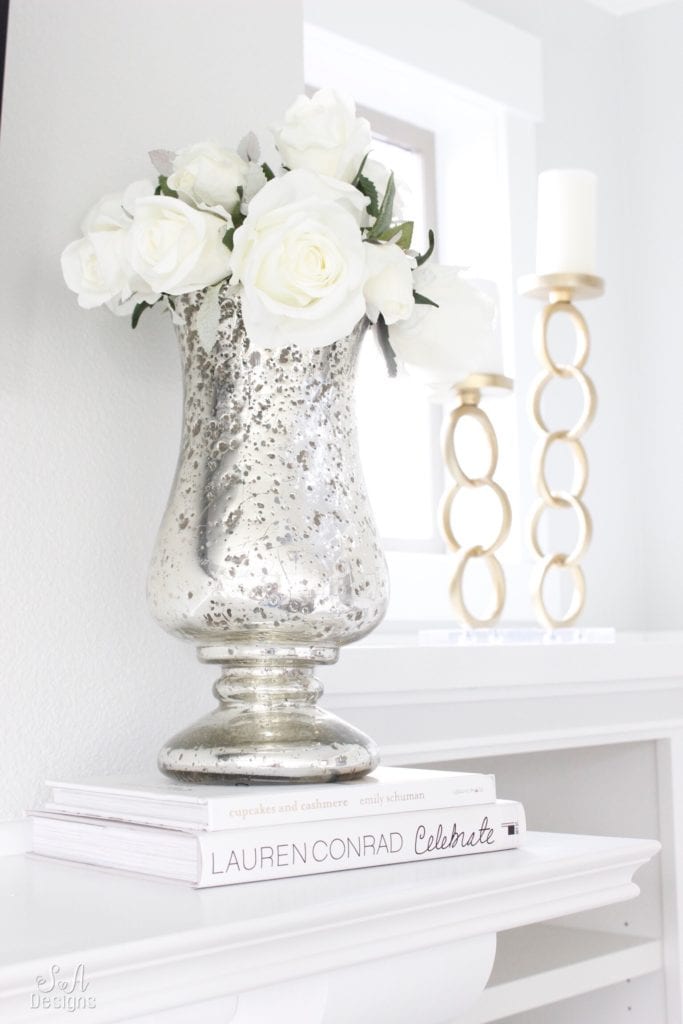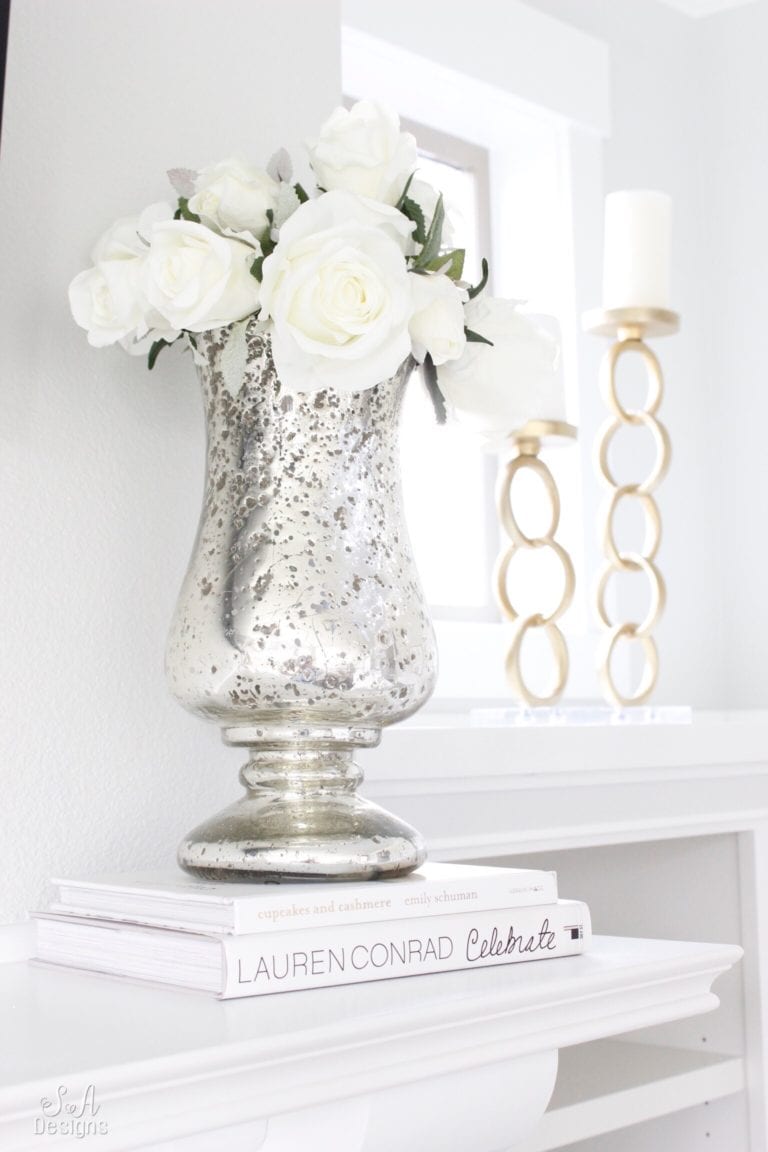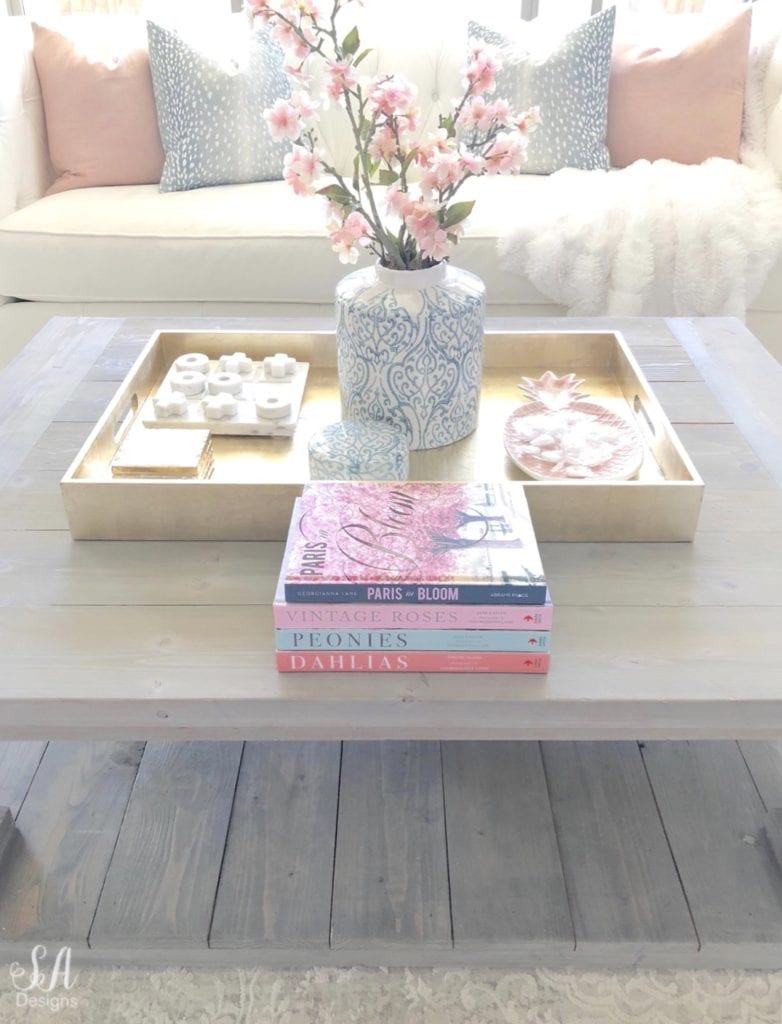 Pretty coffee table books are the best!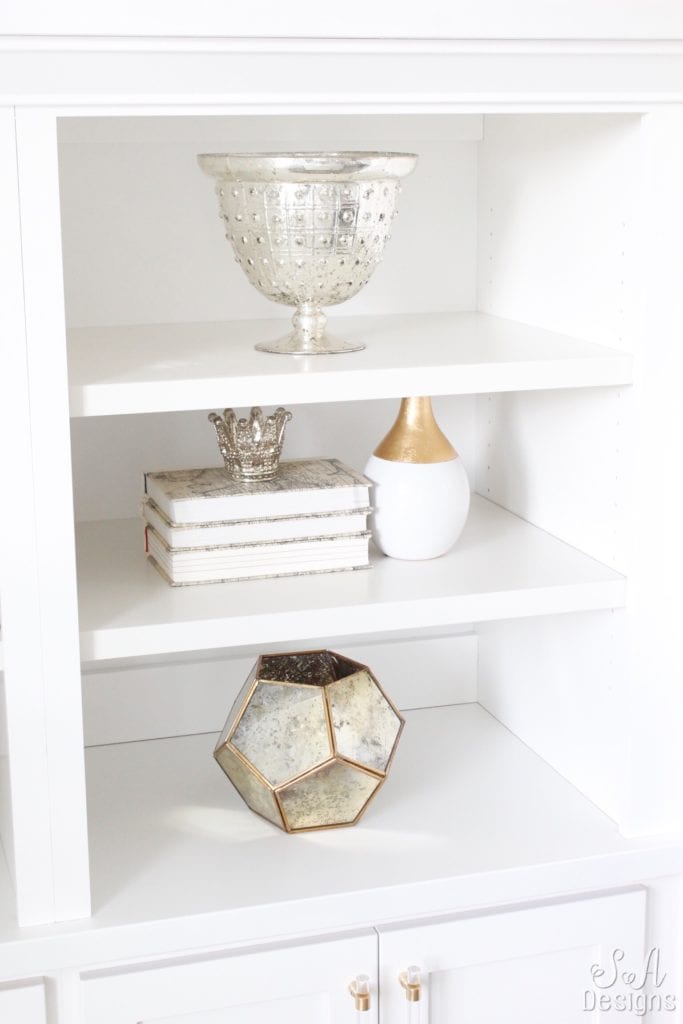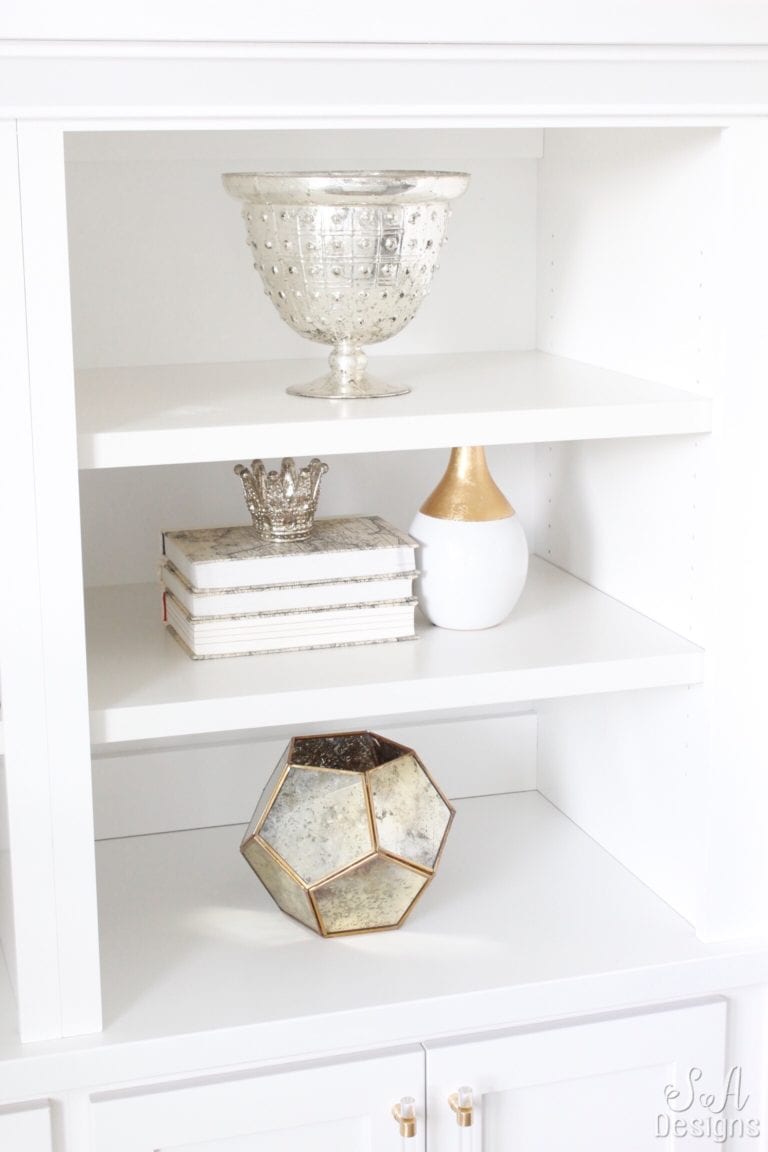 On my living room built-ins, I didn't care for these books' spines so I just turned them around.  They can be beautiful that way also and help style a shelf.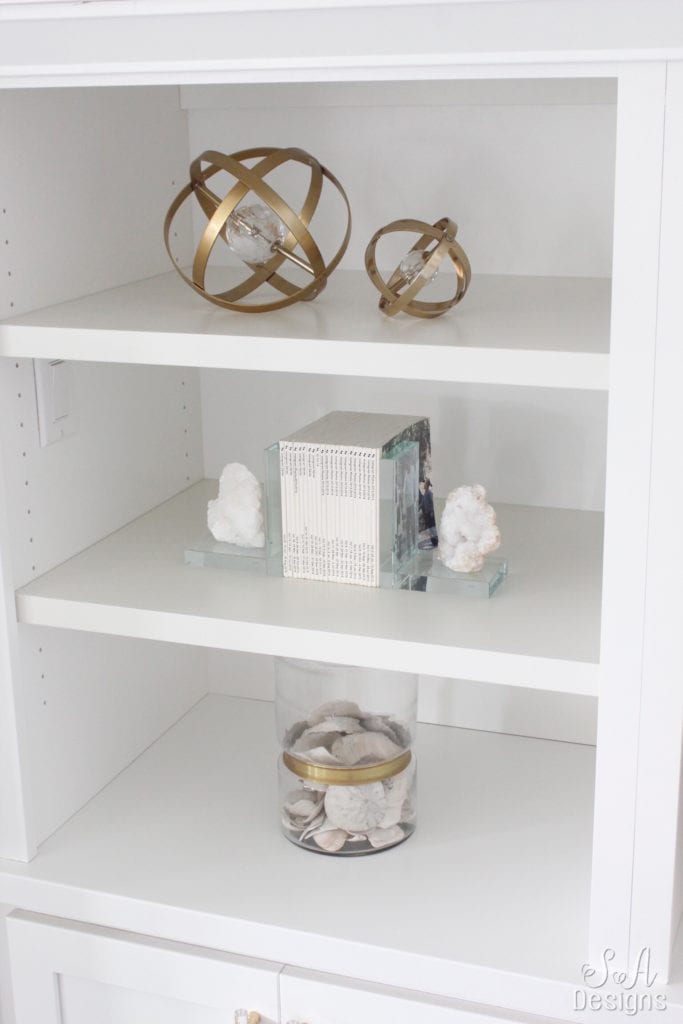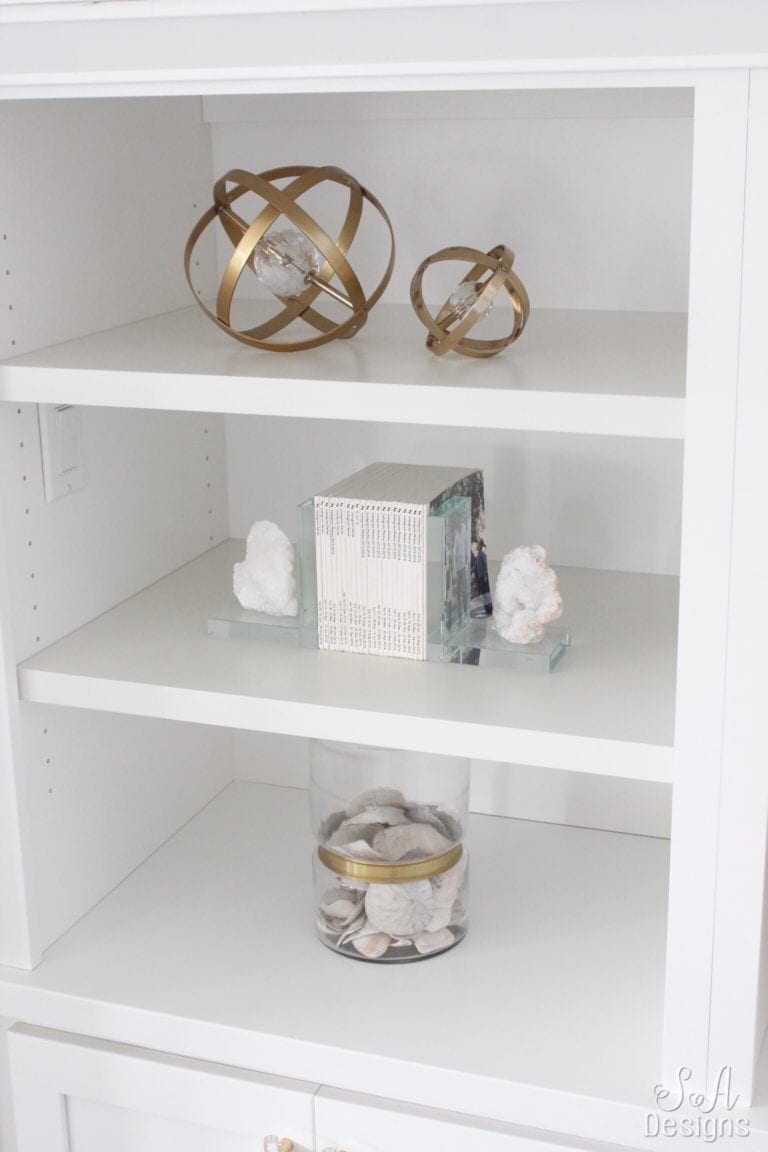 On the other side of our built-ins, I used our family photo albums displayed between 2 beautiful bookends.  I love the way it looks and would much rather have the styled like this than in a cupboard.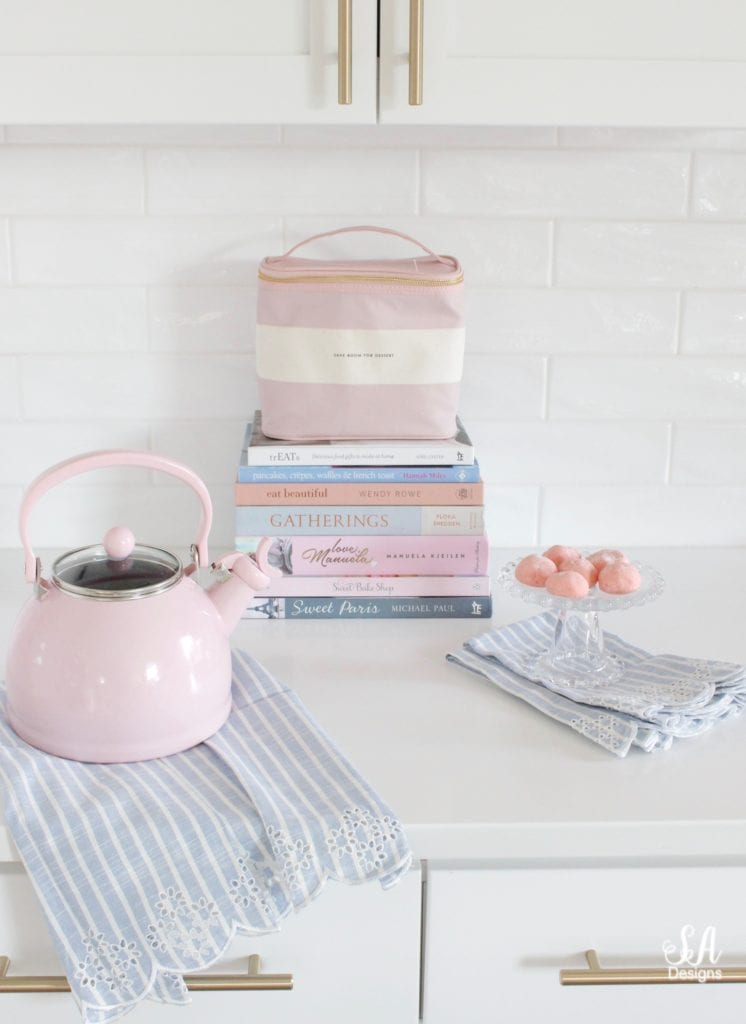 During the spring and summer, I used pink and blue to style my home.  I decided to use my pretty recipe books in styling part of a kitchen counter under the cabinets.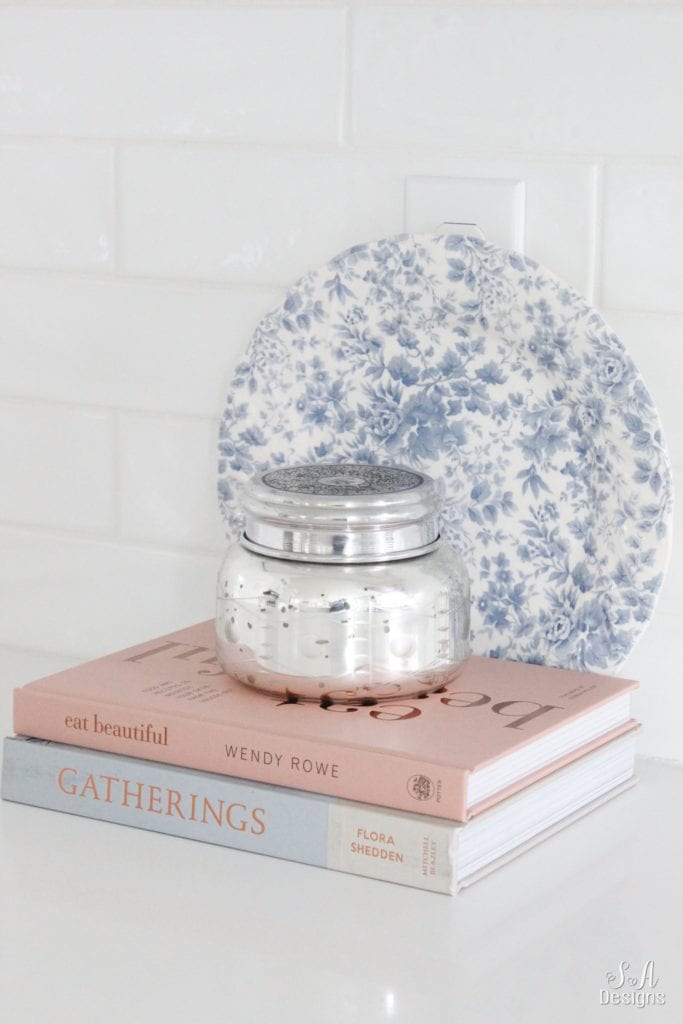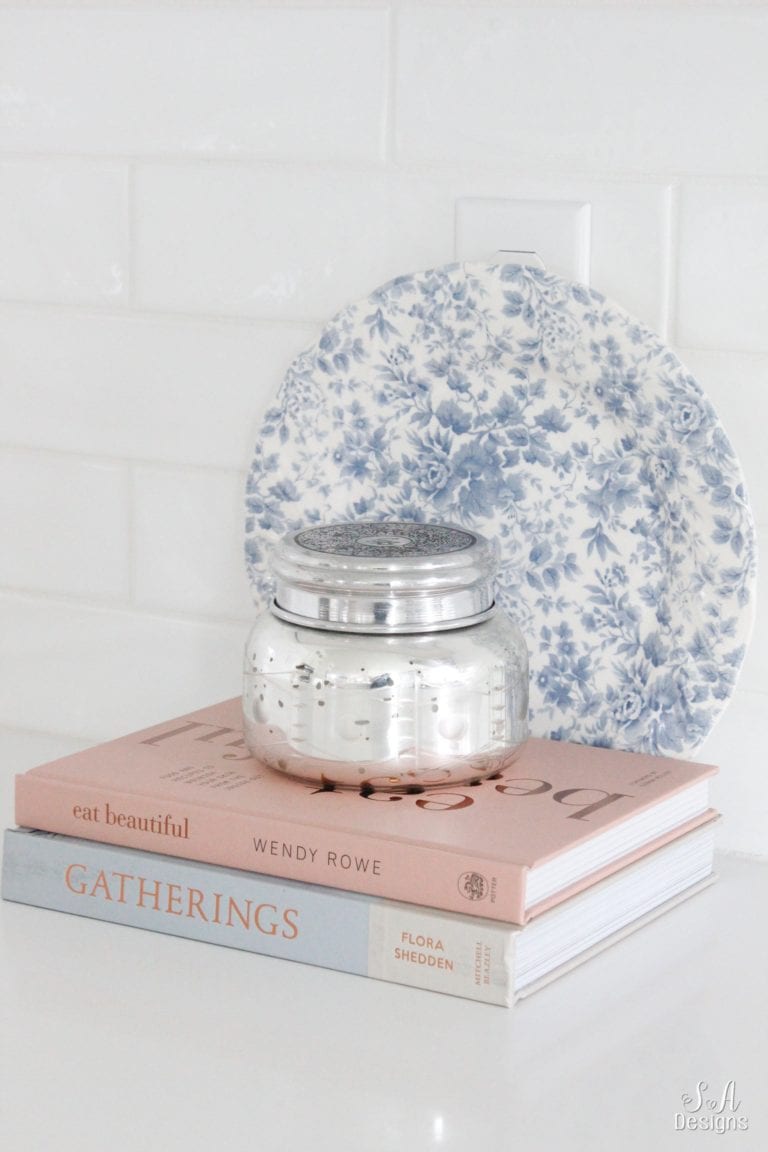 I usually have a candle on top and a plate behind.  This is actually how this little vignette started off.
Then, I kept adding recipe books.  But I love it both ways.
Do you style your home with books?  What are some of your favorite ways?  Leave me a comment below if you have other ideas or favorite books that you think I'd like!  I'm always looking for more.  I even have a bunch that I don't have photographed yet, so I'll link those below too.
For your shopping convenience, I've linked all of these books below.  Click on the arrows to scroll right and left.


Thanks so much for stopping by today!  I would love it if you could subscribe at the top of the page in order to receive my weekly emails of all my latest blog posts and hear about digital printables & freebies, as well as sales or new items in My Online Shoppe.  You can also follow me on Instagram, Pinterest, and Facebook to see what I'm up to in creating a home and lifestyle of inspiration!
xoxo,