Hello! We are so glad you could join us today for our monthly addition of "Styling A Coffee Table" Blog Hop, hosted by Janine from Happy Happy Nester. A group of home decor/lifestyle bloggers are getting together once a month to share how our coffee tables are styled. There's no better way to make a change in your home than styling a coffee table differently. You can shop your own home and move things around and create an entirely new look. If it's a holiday, there's no better time to create a bit of magic on your coffee table and put together something beautiful. If you struggle with putting together or styling your coffee table, you're in the right place today!
If you came here from my talented and gorgeous friends, Kim & Lacey at Styled With Lace, welcome! They have such exquisite taste and always style their coffee tables and homes so perfectly and beautifully. And welcome back to my regular visitors! I'm always glad you are here.
Last month I shared this fall coffee table HERE. I used mercury glass candle sticks to add some glam.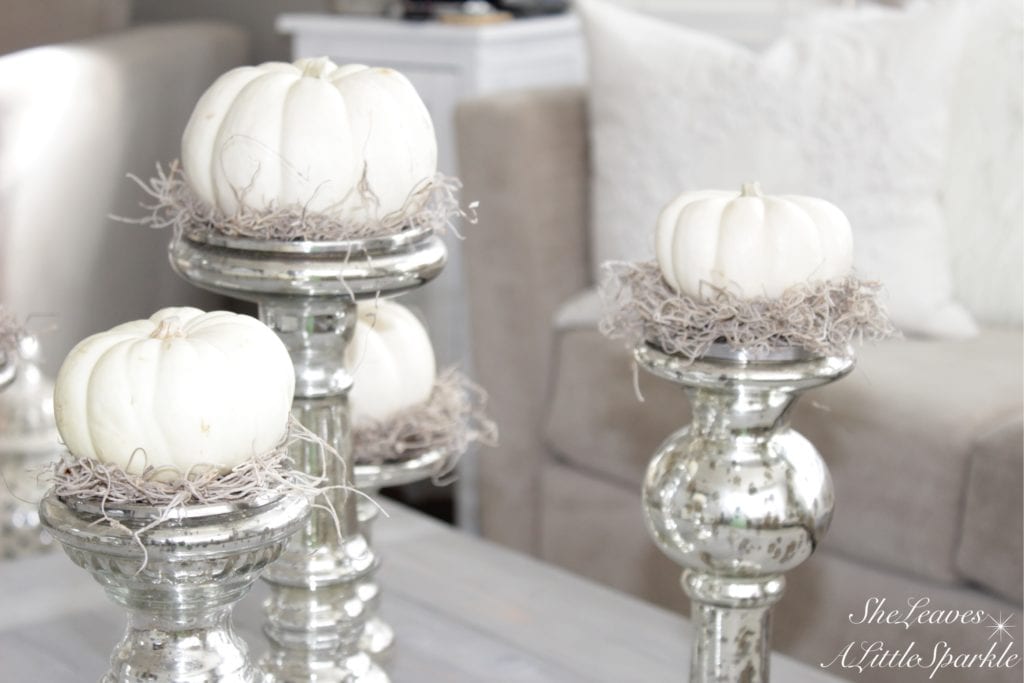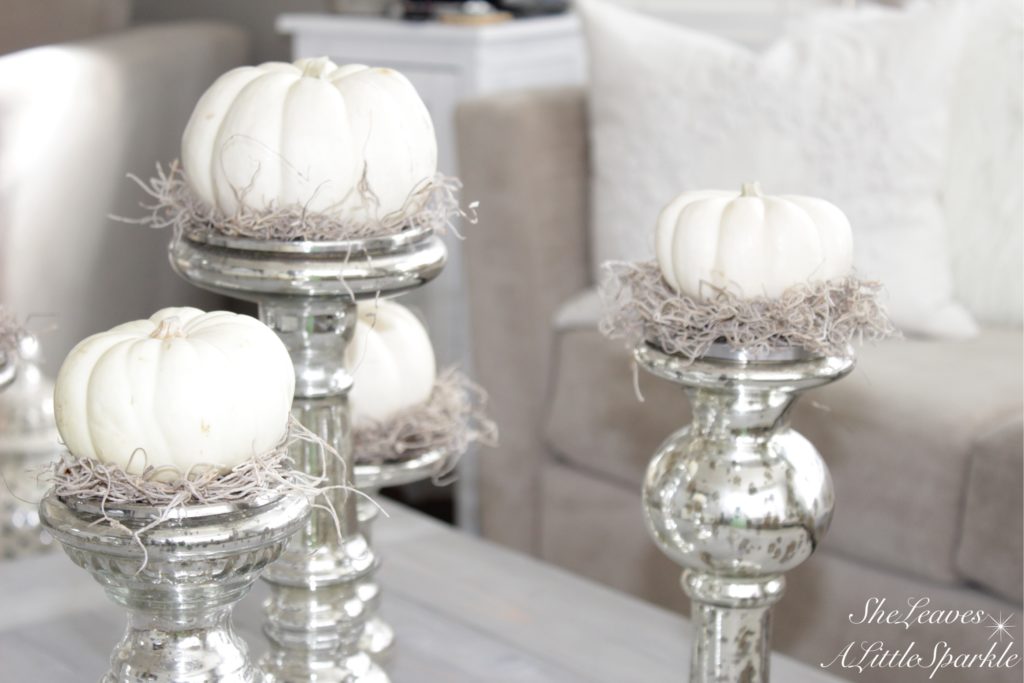 This month, I am decorating for Christmas and definitely wanted to keep the glam while adding some sparkle.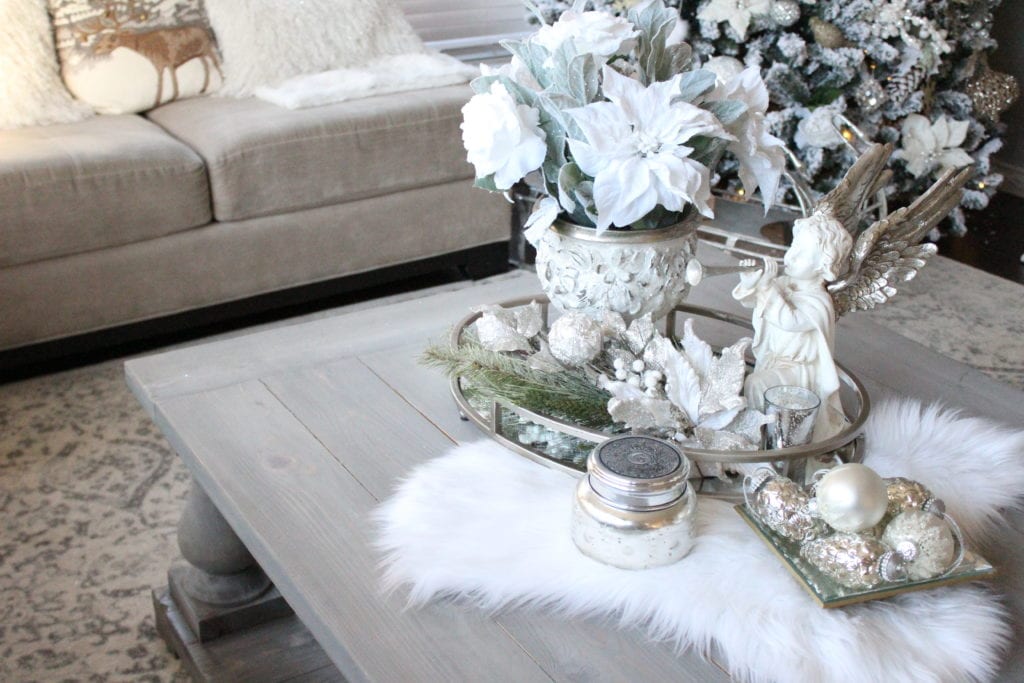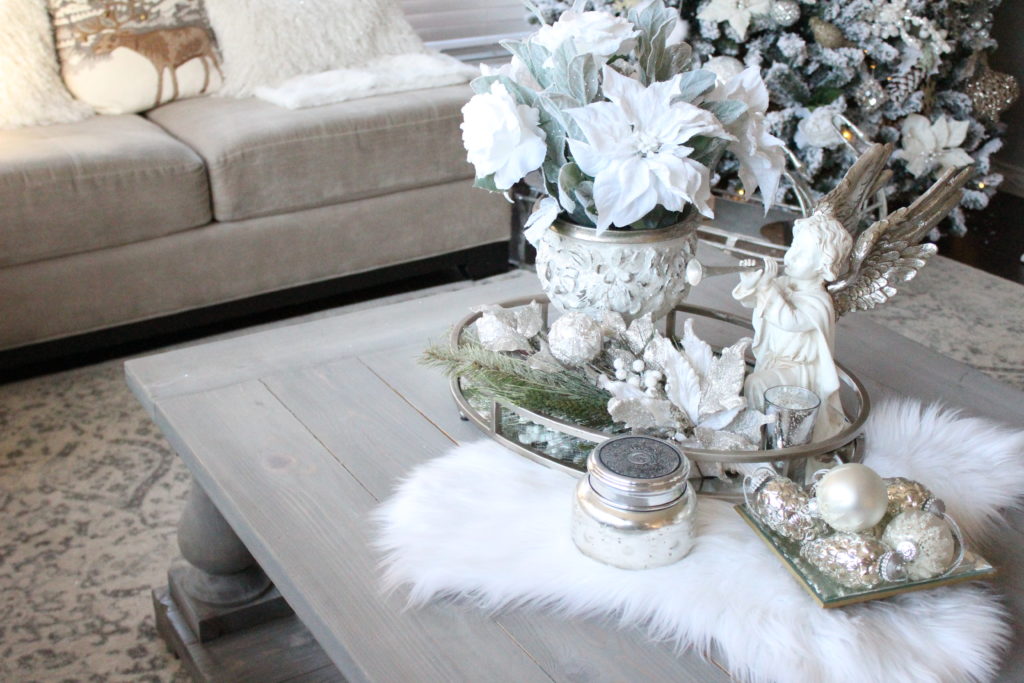 Next month I'll share my gold coffee table with you for Christmas but this month I'm going to share my family room living room again.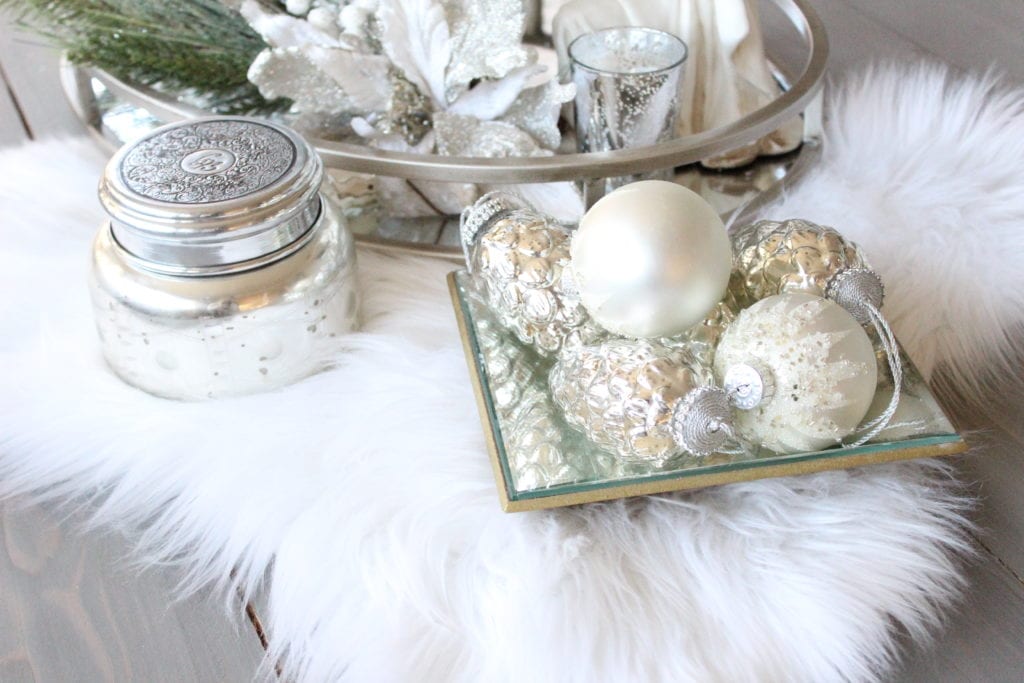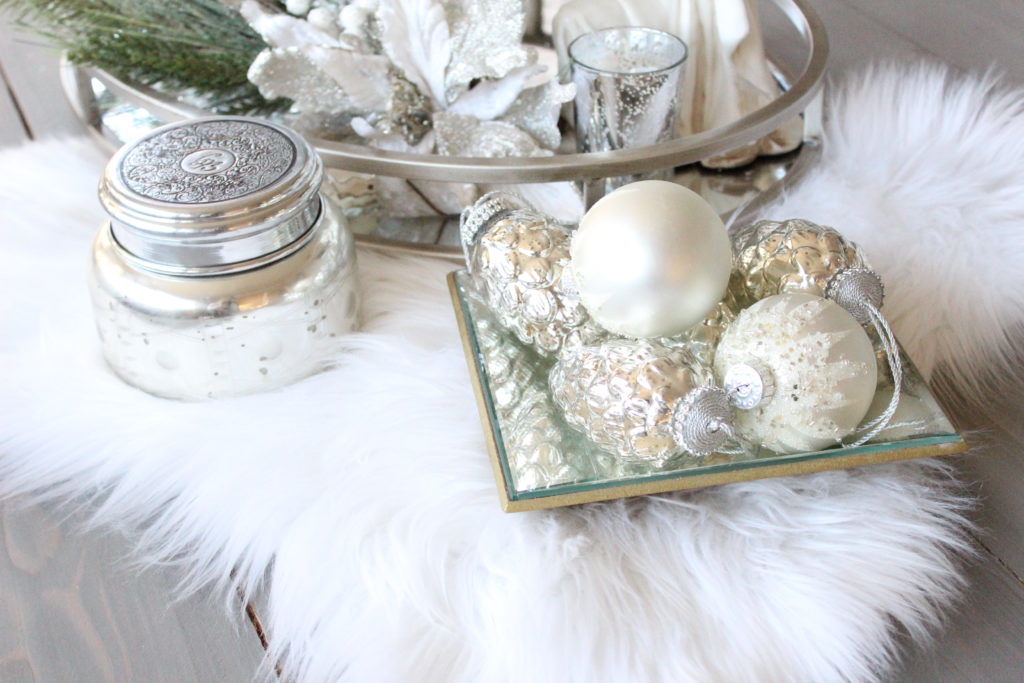 I love this coffee table and it's large size. Just like THIS coffee table in September, I decided to use that fun piece of fur again to bring in that cozy element.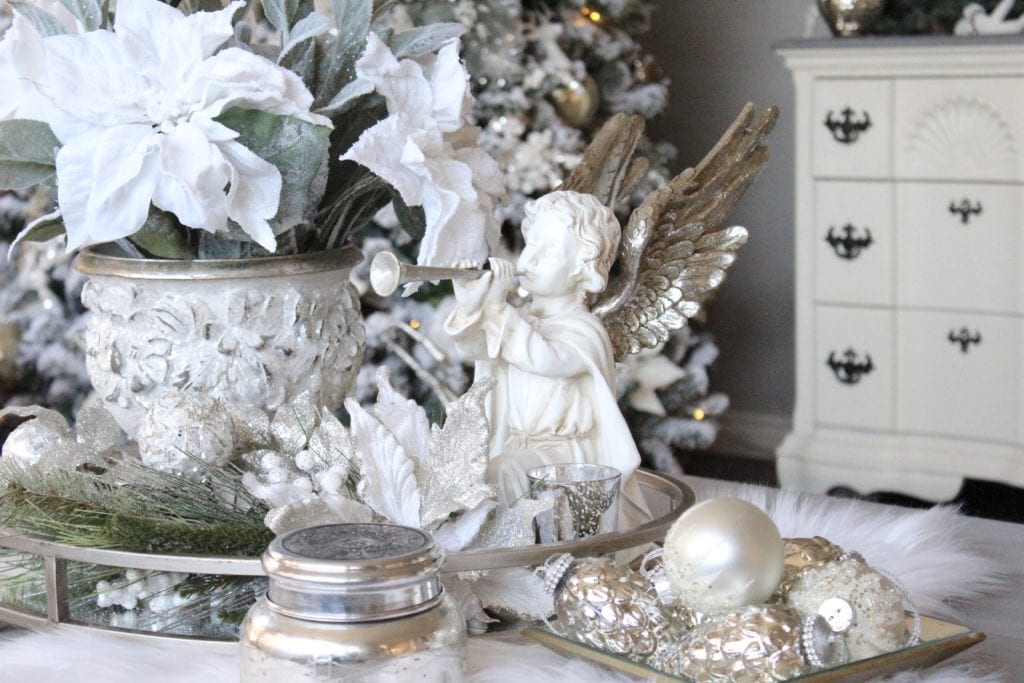 I bought this fabulous mirrored tray last month and I love that it is oval since this is such a large, rectangular table. I recently found this beautiful angel at Christmas Decorators Warehouse here in Arlington, Texas. Isn't he just beautiful? I adore his gorgeous silver wings.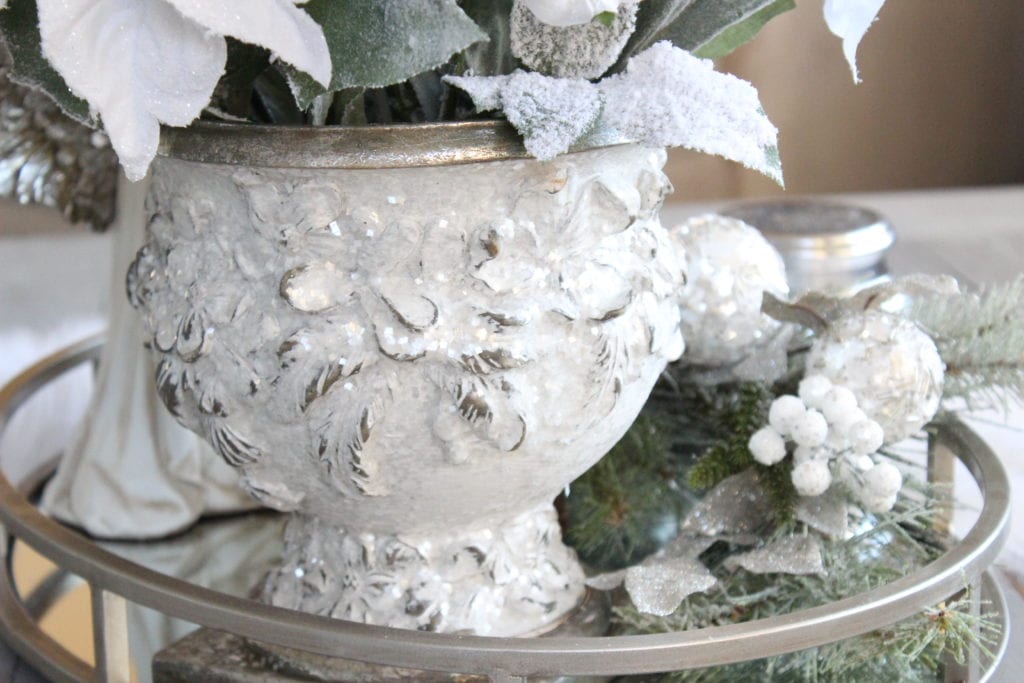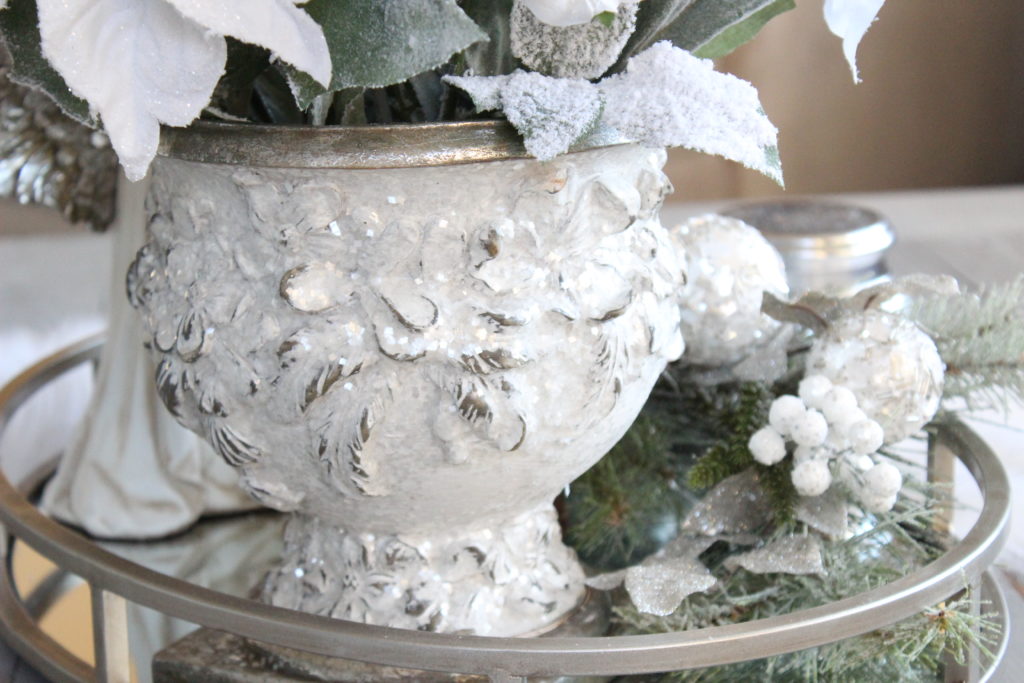 While in that same store, I came across this sparkly white Christmas planter and I knew it had to come home with me. I had recently seen these frosted winter roses and poinsettias at Michaels and this soft, frosted lambs ear. I could already see the arrangement in my head. Perfect!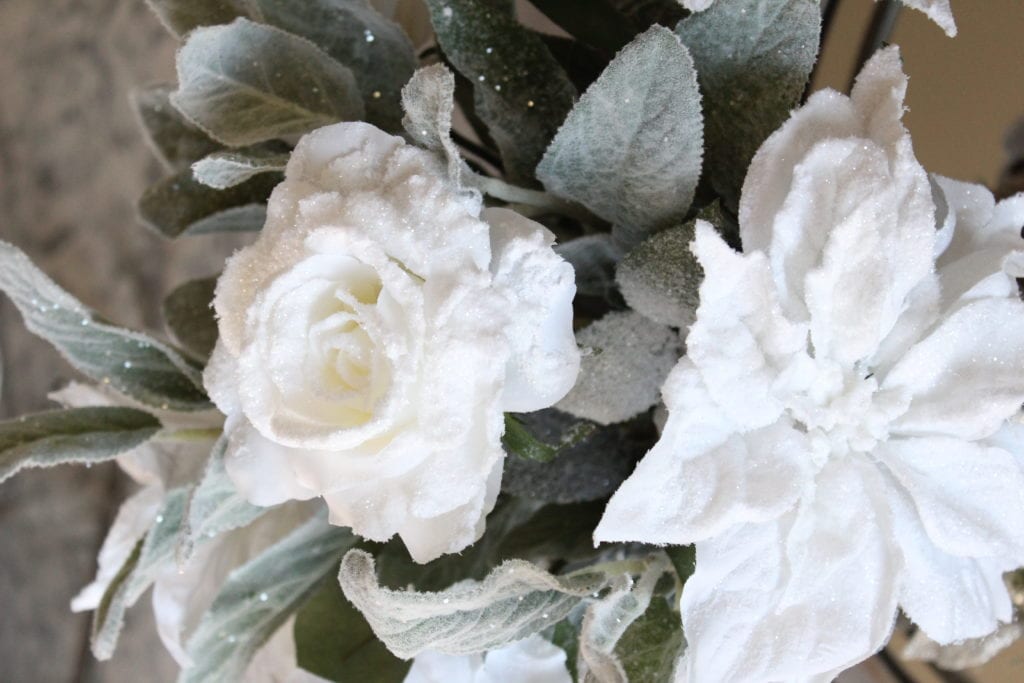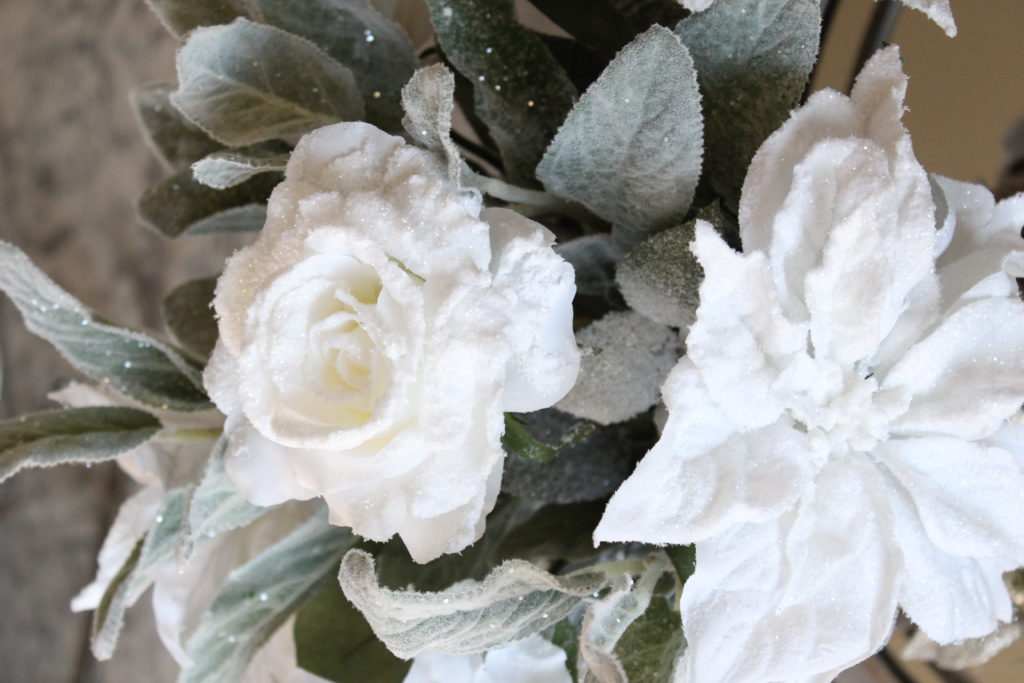 I also found this beautiful white and silver Christmas poinsettia swag at the Christmas store. It was the last one. Perfect for adorning a tray, don't you think?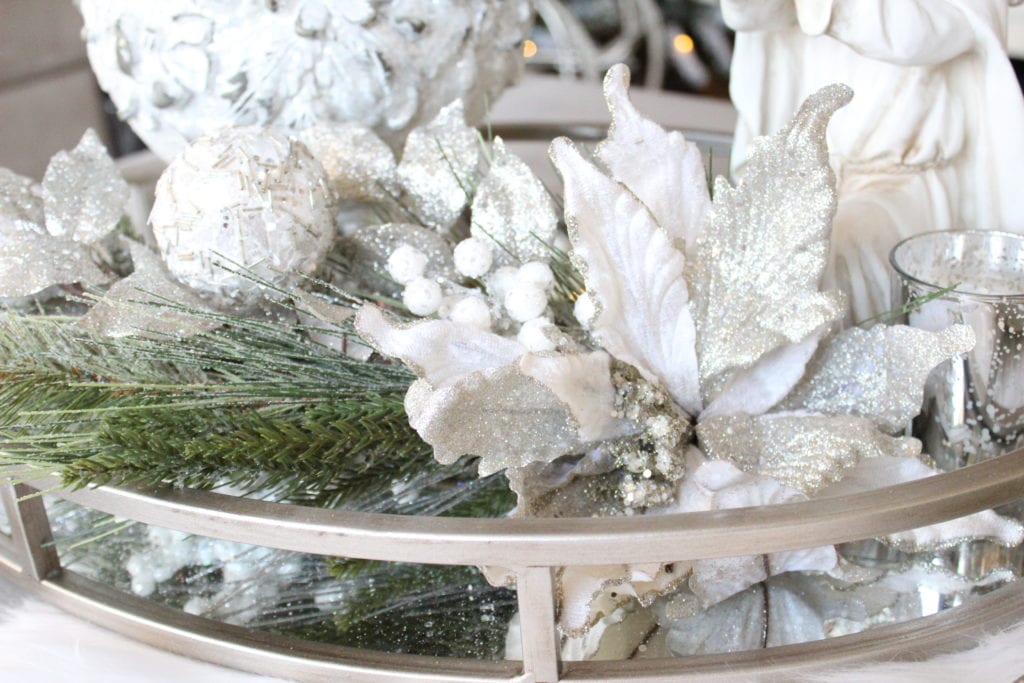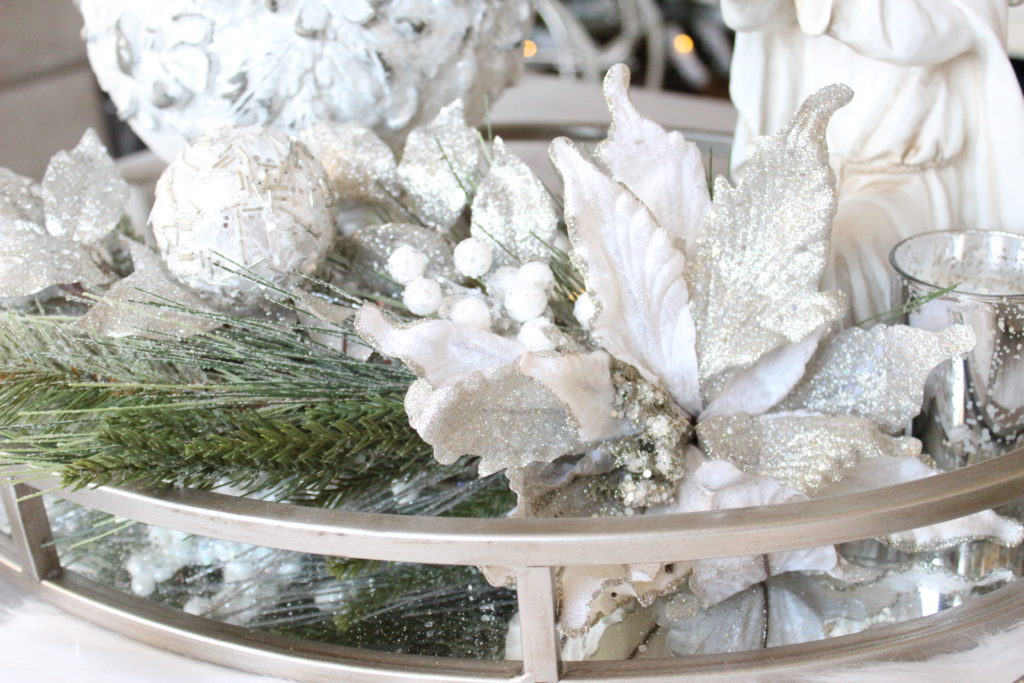 There you have it…a beautiful tray on a beautiful fur and on a beautiful table. But I wasn't done. I had to add my favorite candle.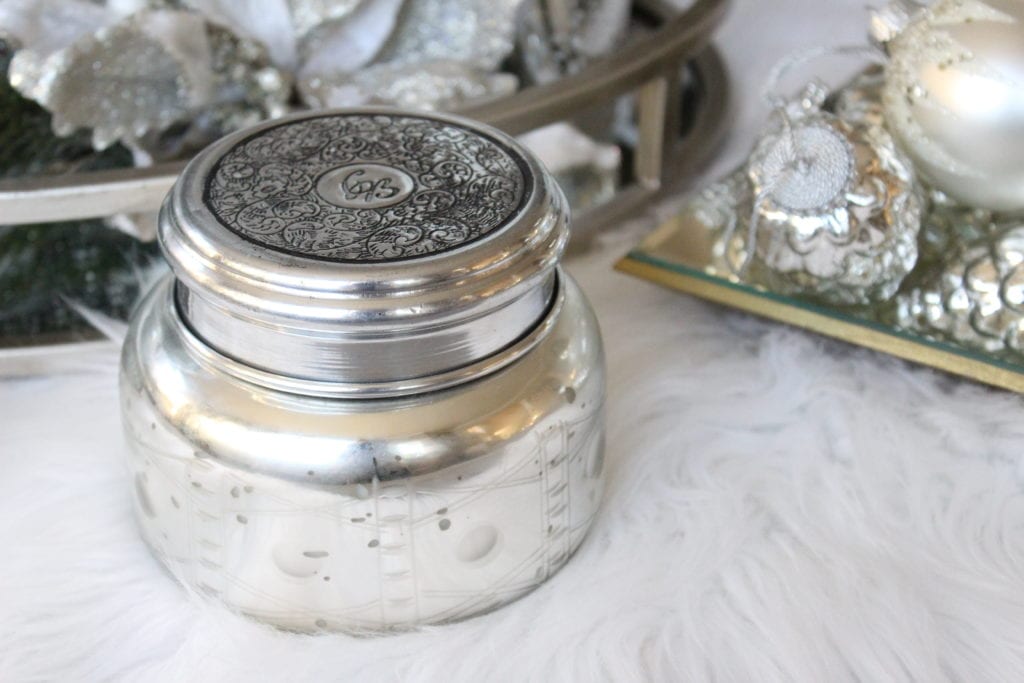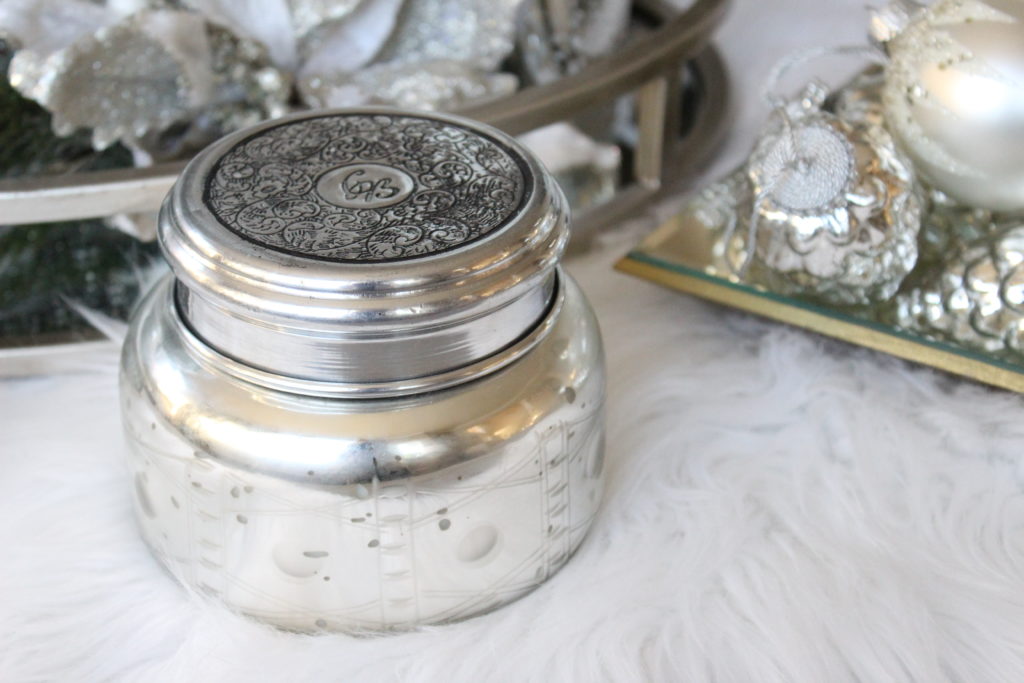 Then there were my favorite mercury glass pinecone ornaments. They're extra special and I wanted them on display and not on my tree. I put them in this pretty mirrored bowl with a couple of sparkly white ornaments.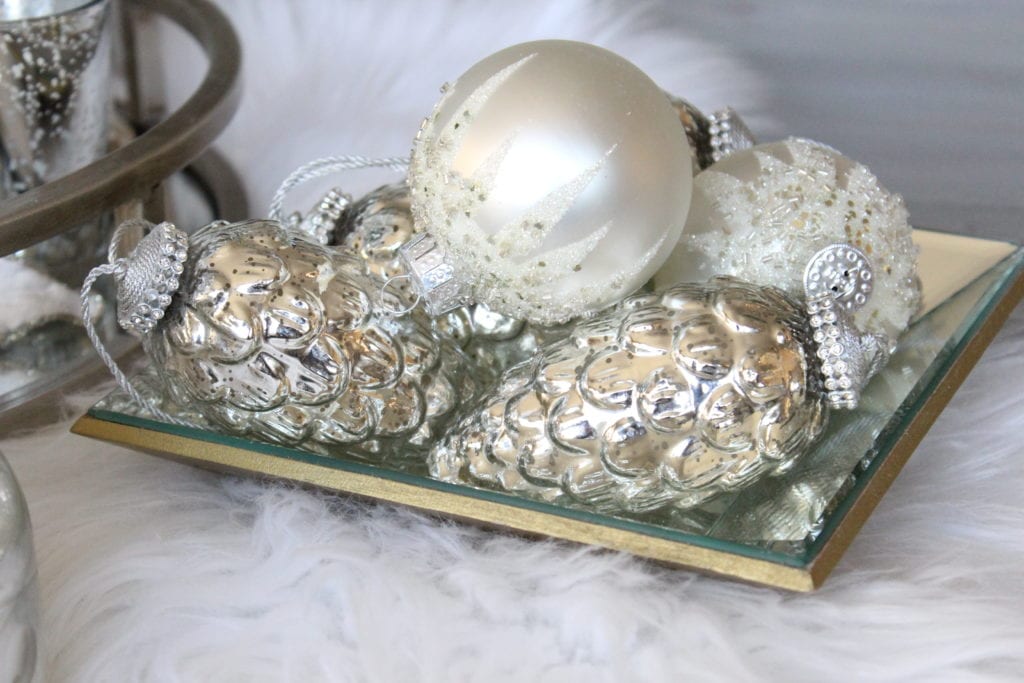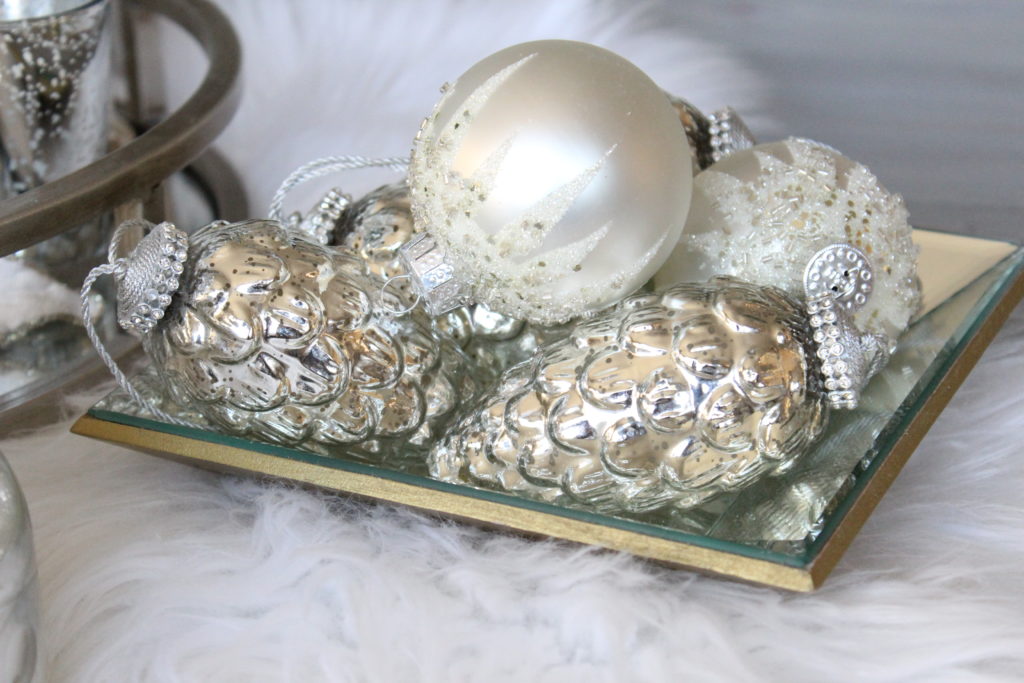 I don't know about you, but I think this group of elegant items compliment each other perfectly. Oh, and to top it off, I found these exquisite white and silver marble coasters. They'll be perfect all year long but I'm so happy to find them as I style my Christmas coffee table.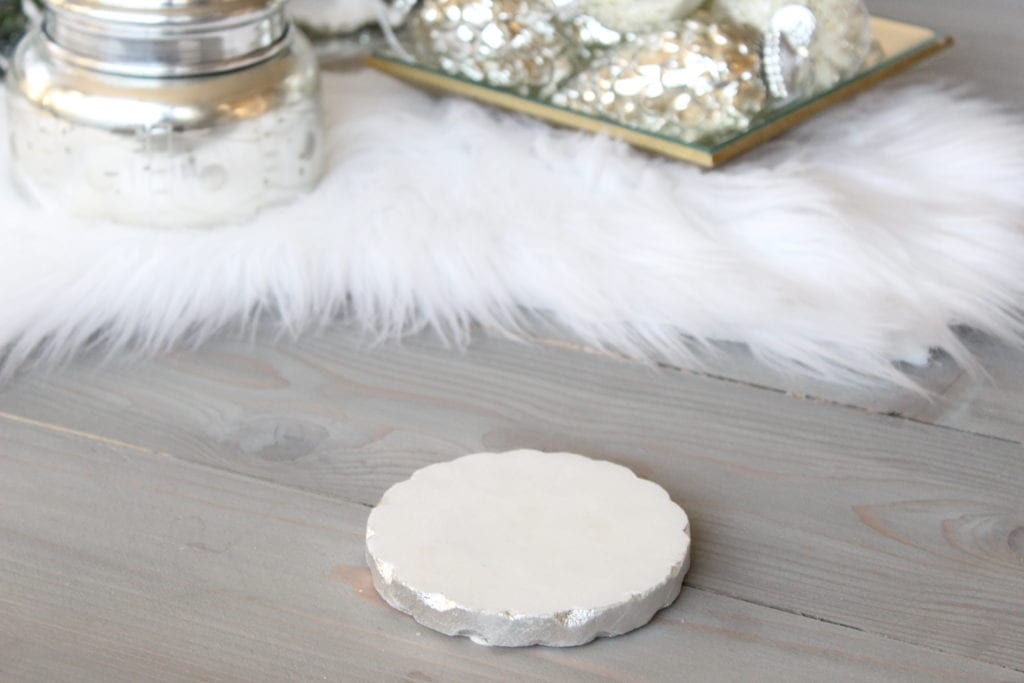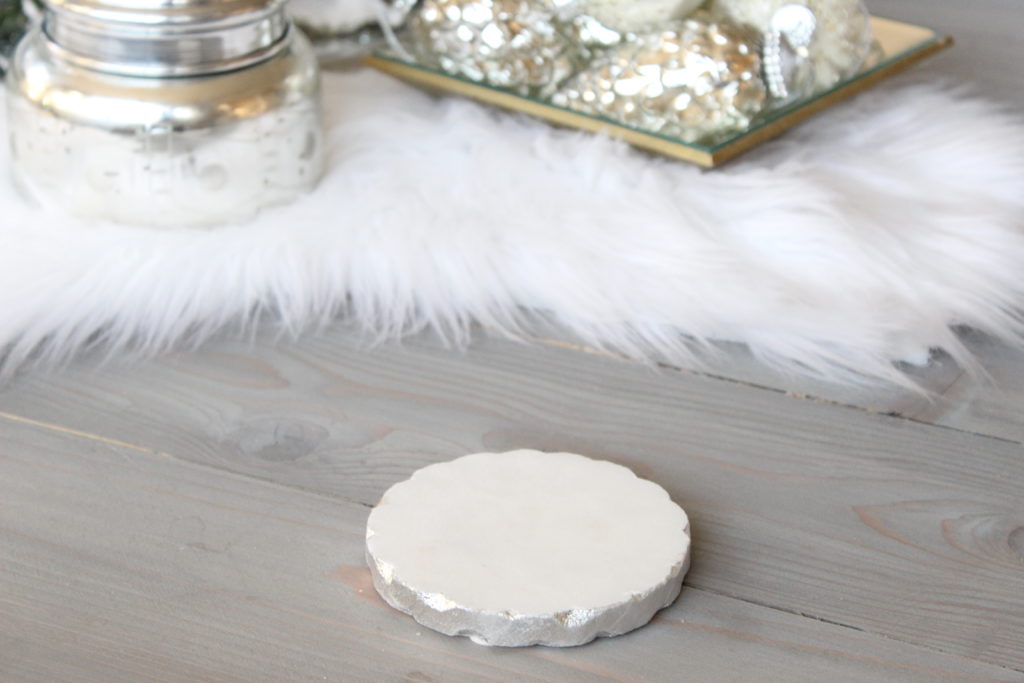 Here's a great tip for styling a coffee table…If you have a bottom shelf, fill it with large baskets where you can hold throw blankets, pillows, magazines, remote controls or crossword puzzles ha! Ok, I don't store crossword puzzles there yet but I know I will one day when I slow down because I just love them! 😂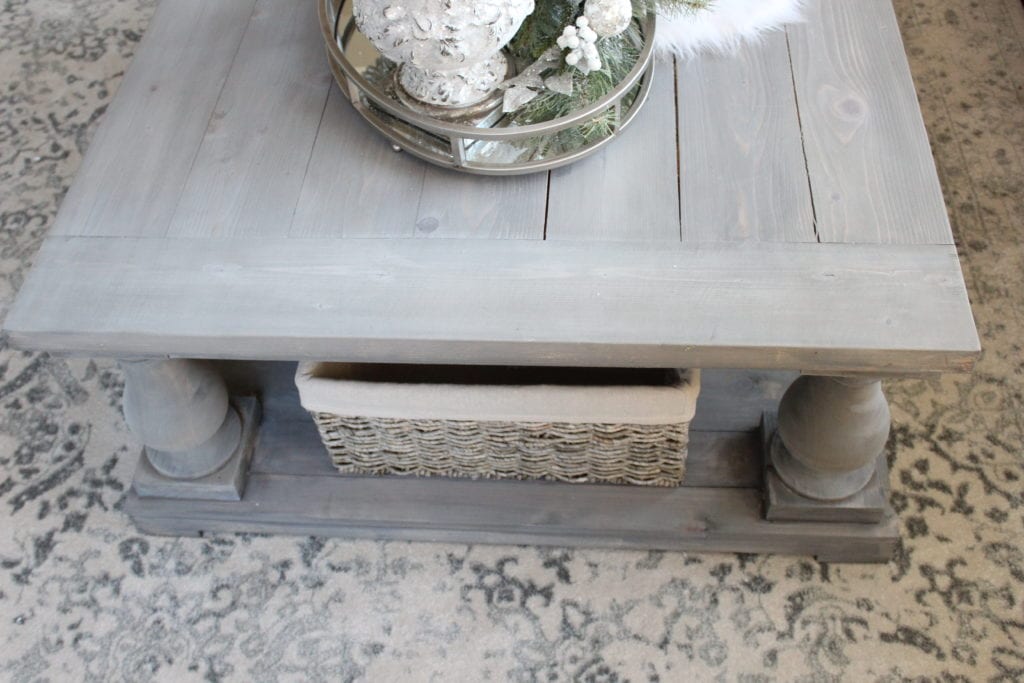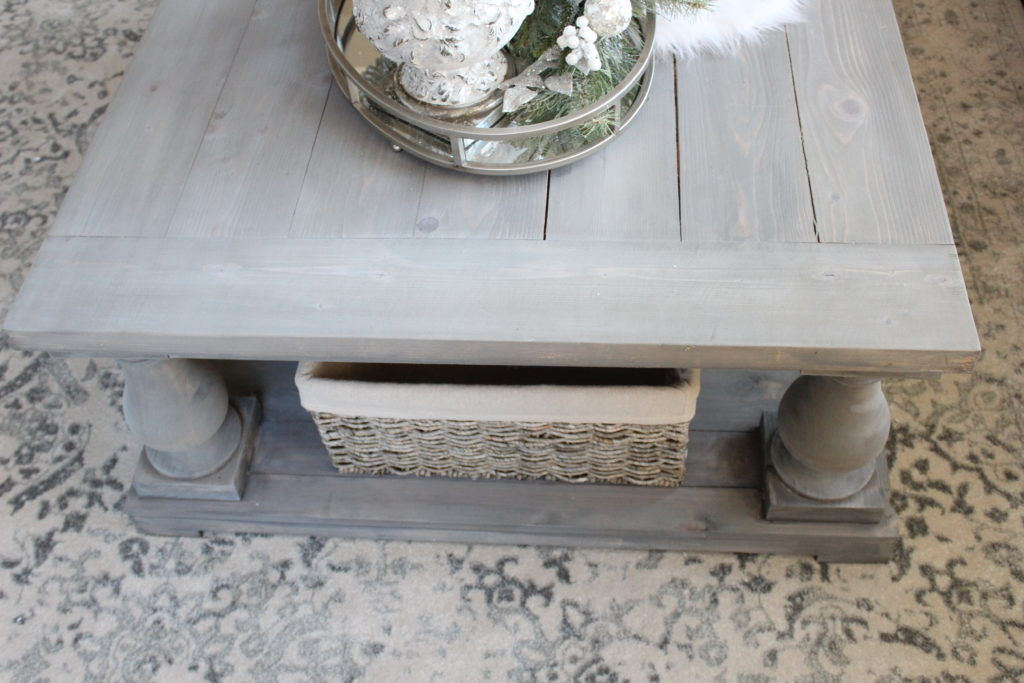 How do you style your coffee table? Do you know how you will style your Christmas coffee table yet? Well, I invite you to visit these other friends of mine and continue to gather more inspiration.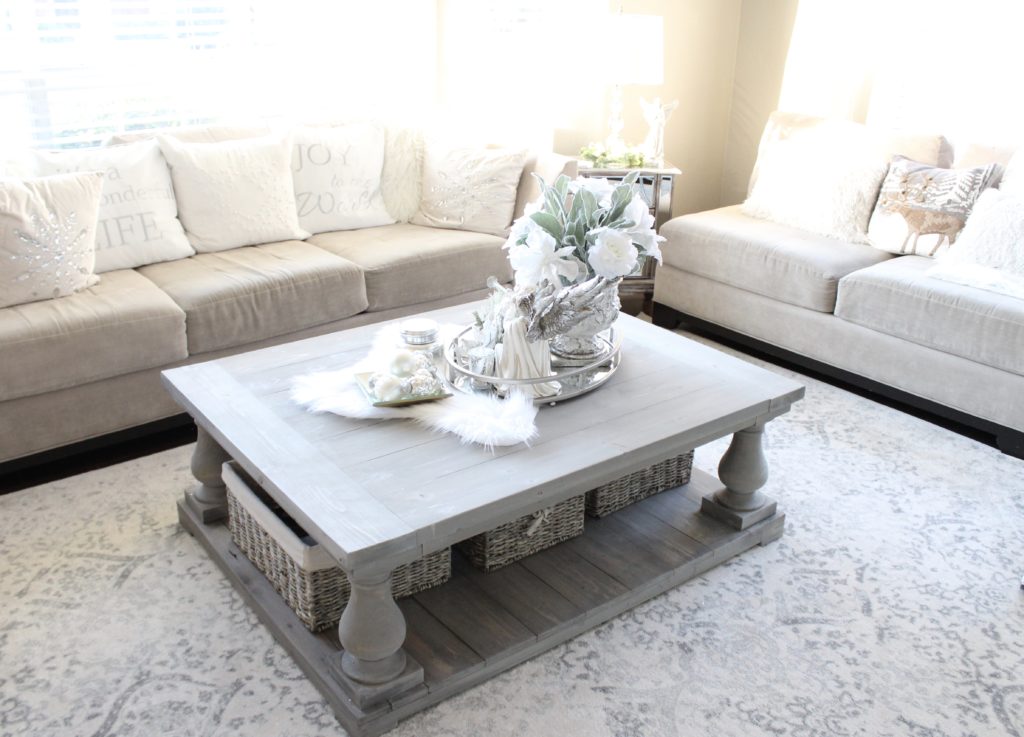 Thanks so much for joining me today! Here are the shopping links for your convenience of the items from this post or similar items so that you can recreate the look.




I've would love it if you subscribed to my weekly newsletter at the top of the page for latest blog posts and sale alerts for my shoppe! You can follow me HERE on Instagram and search #StyleThatCoffeeTable for fabulous pictures and ideas. Now, hop on over and visit my fabulous friend, Janine at Happy Happy Nester for a real treat! She always styles her home so beautifully and you're going to love it!
For more inspiration, please visit my other friends today: