Hello friends!  How is your 2018 starting off?  Well, I hope!  All of our Christmas decor is put away and I'm getting ready to share more of our new home here on "Tall Trees Lane" with you.  The other day I started you off with Free 2018 Printable Calendars in 2 different styles so make sure to snag those!  But today I want to look back on 2017 with fondness because, while it was both a tough and wonderful year and a year of much change for our family, I'm grateful that so many of you visited over and over here on my blog and kept me going.  Welcome to those of you who are here for the first time!  I'm excited to link up with some of the best and most talented home and lifestyle bloggers to share with all of you, so make sure to click on their blogs at the end of my post below.  Ok, without further ado…here are my top 10 blog posts of 2017!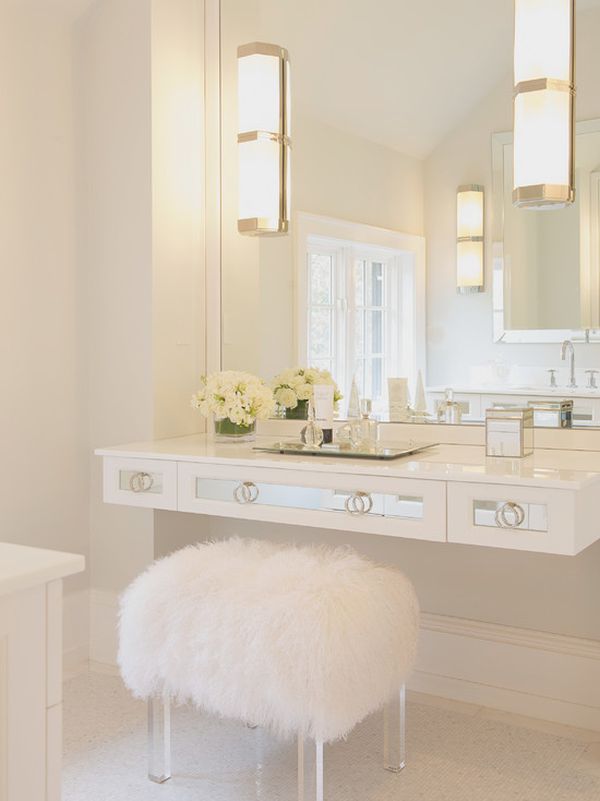 1. The Prettiest Vanities  I can't believe how many readers have come from all over the world to read this post.  How fun!  One thing is for sure though….we women just love a pretty place to sit and get dolled up.  I even shared my own vanity.  So make sure to give it a read.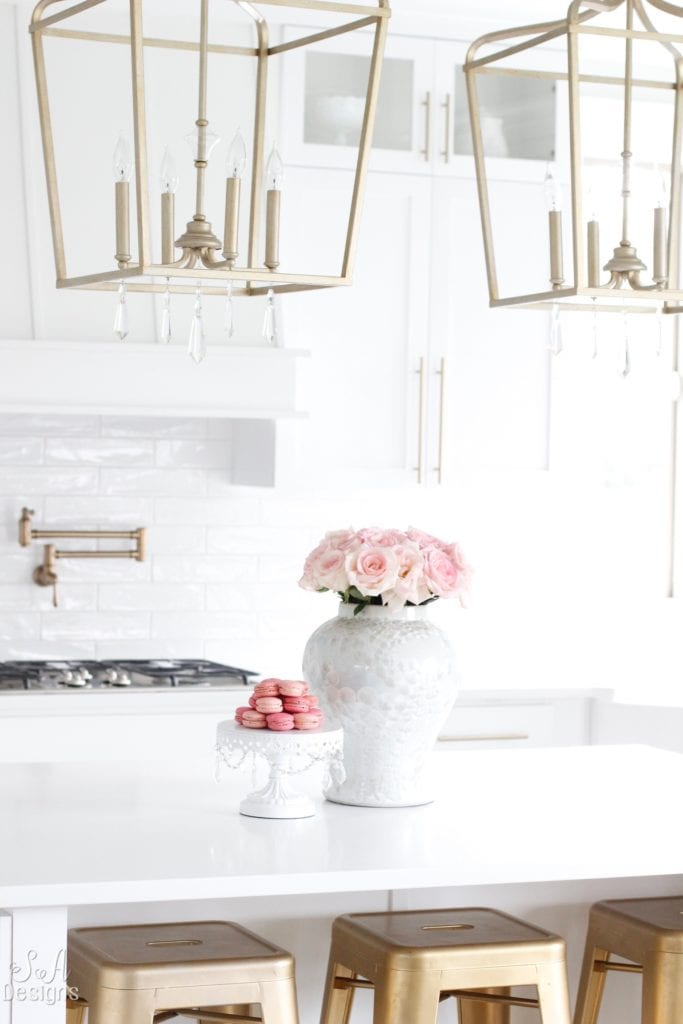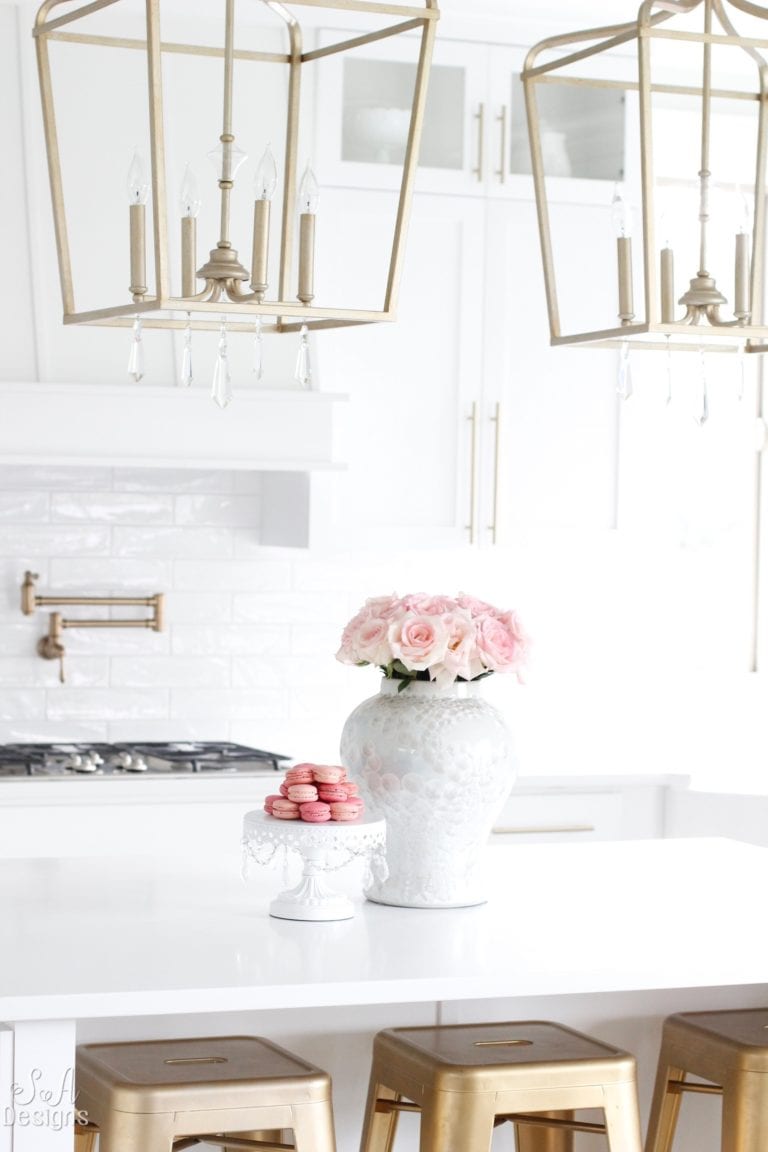 2. Welcome To My Bright White Kitchen  I'm overwhelmed with gratitude for the enormous amount of you that came to see our new kitchen that I posted only just in November.  This was a BIG move for us and, here on the blog and also on Instagram, you were all so excited for us.  So THANK YOU for taking the time to celebrate this new chapter with us.  I can't even begin to tell you how much I love being in my kitchen, baking and cooking for my family!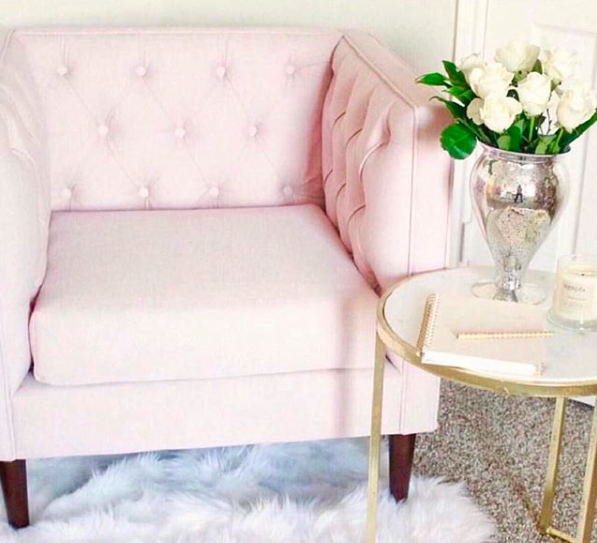 3. Blush Furniture & Decor At the beginning of last year, I knew my pink-loving heart had to share some of my favorite blush pieces with you.  It looks like you love pink as much as I do.  And stay tuned because I'm sharing my blush pink office here in our new home very soon!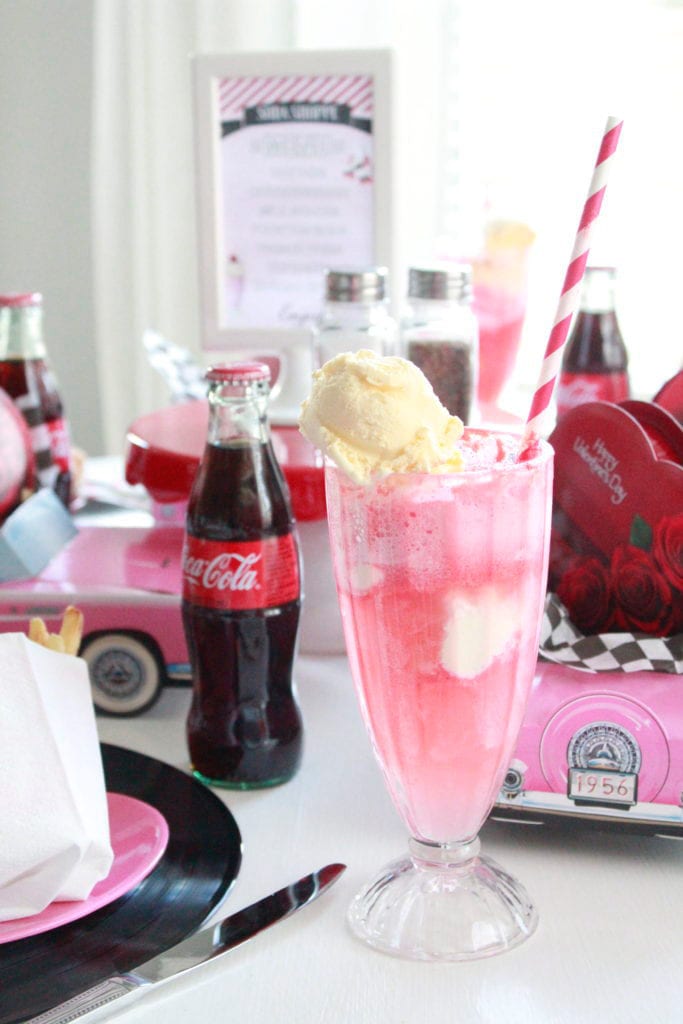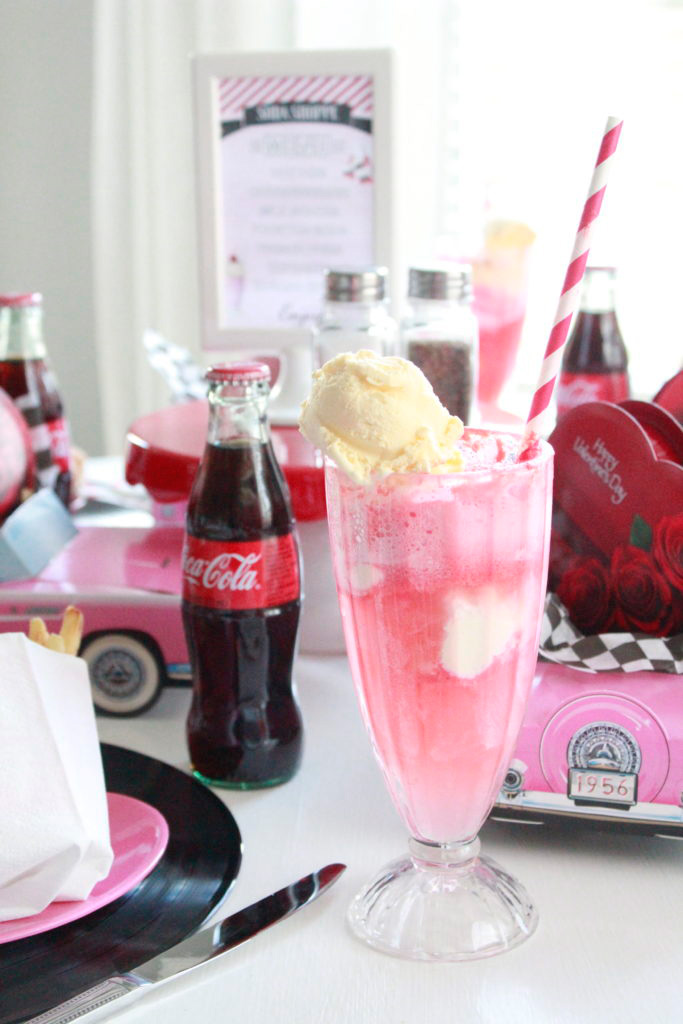 4. Soda Shoppe Valentine's Family Night  We had sooooo much fun this night as a family and I'm so glad I decided to share it with you on the blog.  Not only did many of  you stop by to see it and pin it, but I received so many emails or tags of you and your families having your own fun 50's-inspired Soda Shoppe night.  And THAT is why I share with you and have this blog!  The inspiration that I gain from my readers and vice versa is so rewarding.  If you haven't thrown this party yet for your family or kids or friends or co-workers….do it!  It's a blast!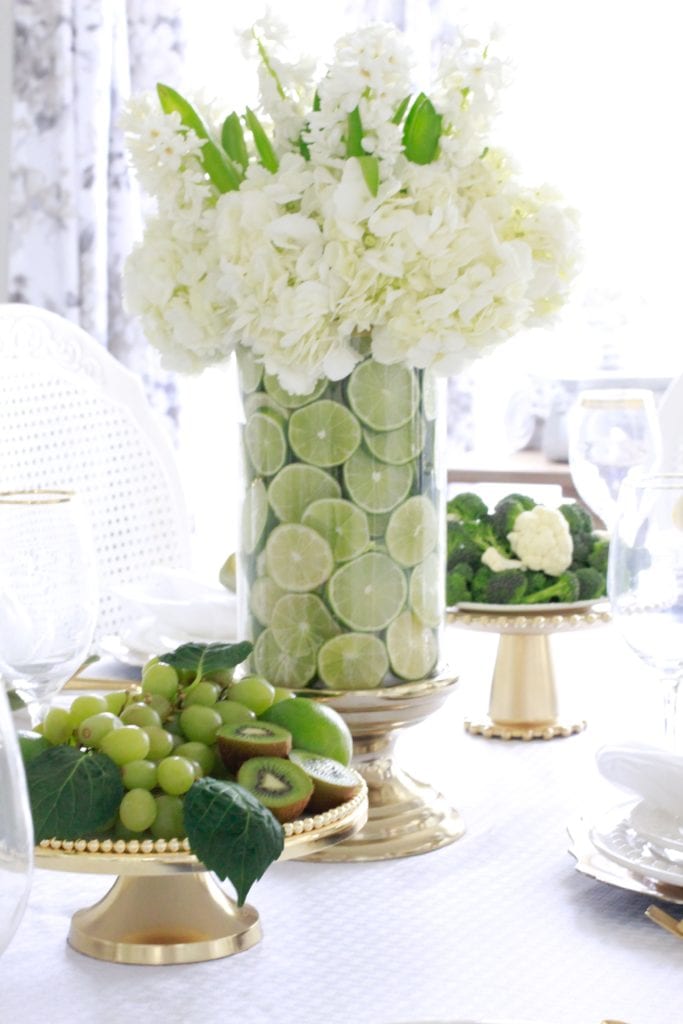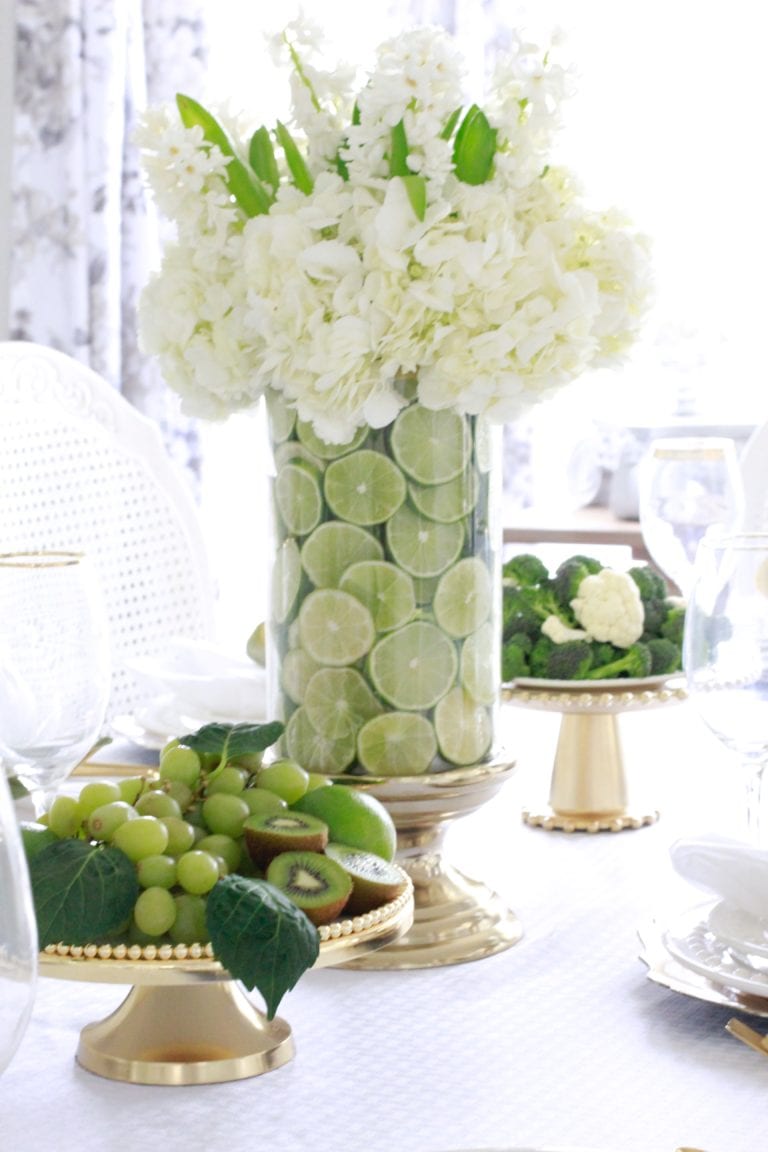 5. How To Create A Fruit & Floral Arrangement  This was a really FUN one for me!  It was not the first time I put fruit and flowers together but this arrangement last spring turned out beautifully and was so easy.  I promise YOU could do it!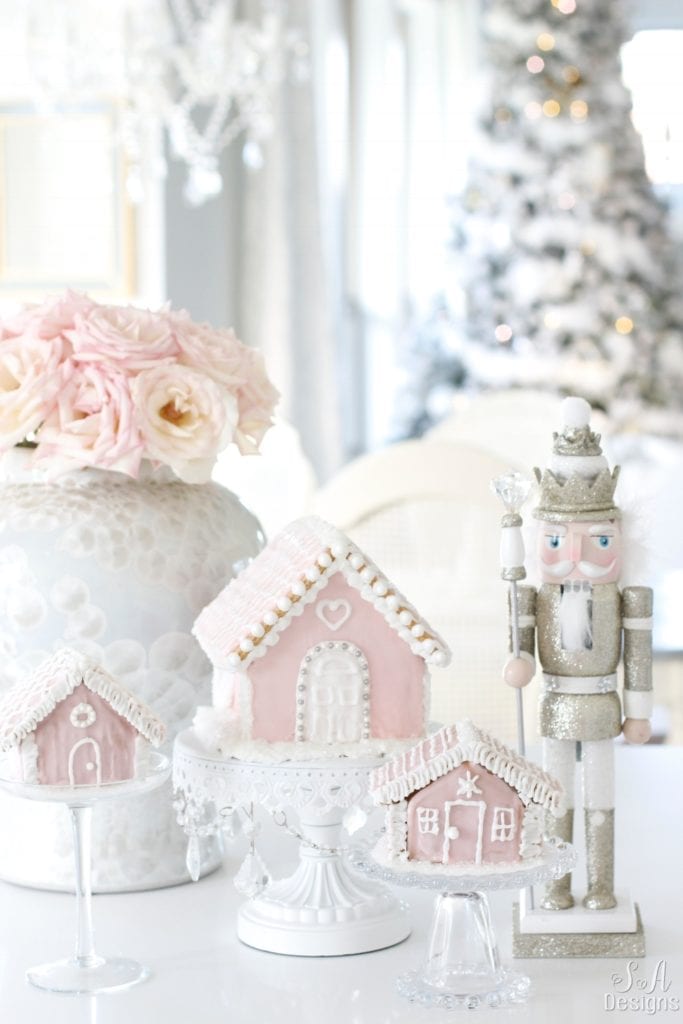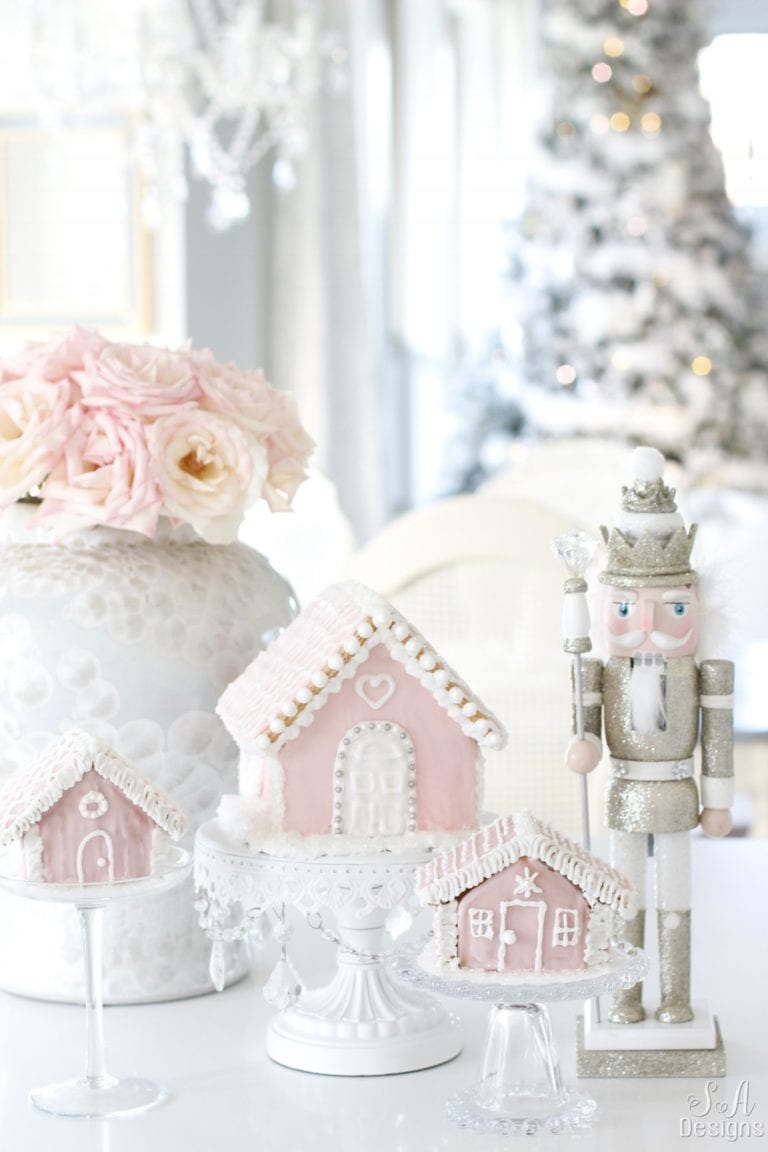 6. My Pink Christmas Kitchen  Again, we just moved into this home and I just posted my pink Christmas kitchen last month but so many stopped by to see it, it made me blush.  I think those pink gingerbread houses stole your hearts like they did mine.  I'm thinking they need to come back this next Christmas.  What about you?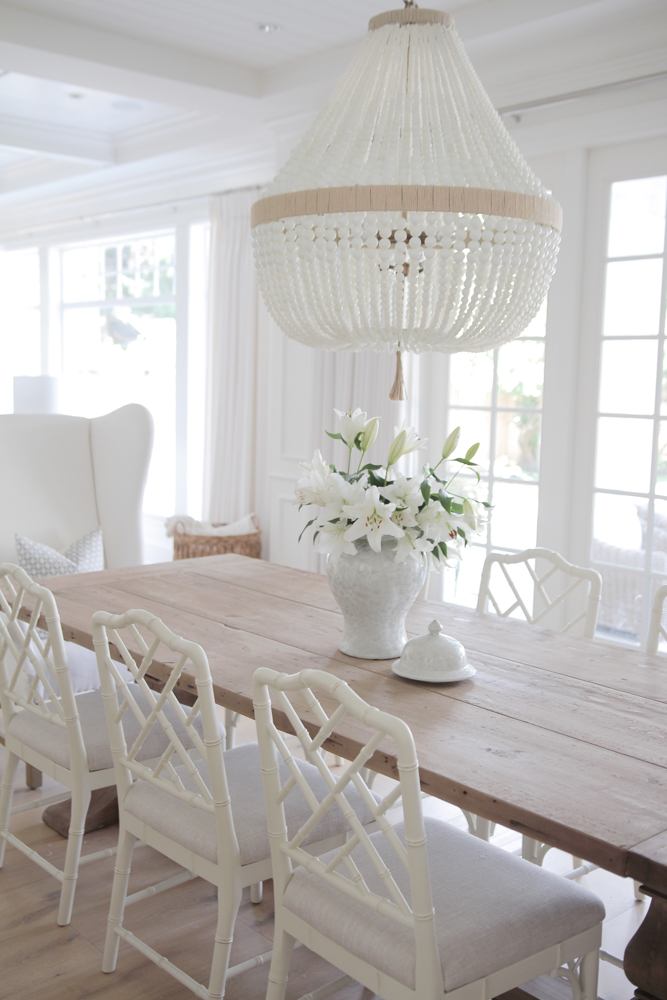 7. Bright White Home of JS Home Design  2017 was the year I felt inspired to share with you my love for bright white spaces and create the series on my blog called the "Bright White Home Series".  I featured designers and home owners and their beautiful spaces and it was a hit!  My dear friend, Sonja, allowed me to share her home first and I'm thrilled that you have all loved her home and loved this series!  Don't miss her home or the others.  It's full of dreamy inspiration of many different styles.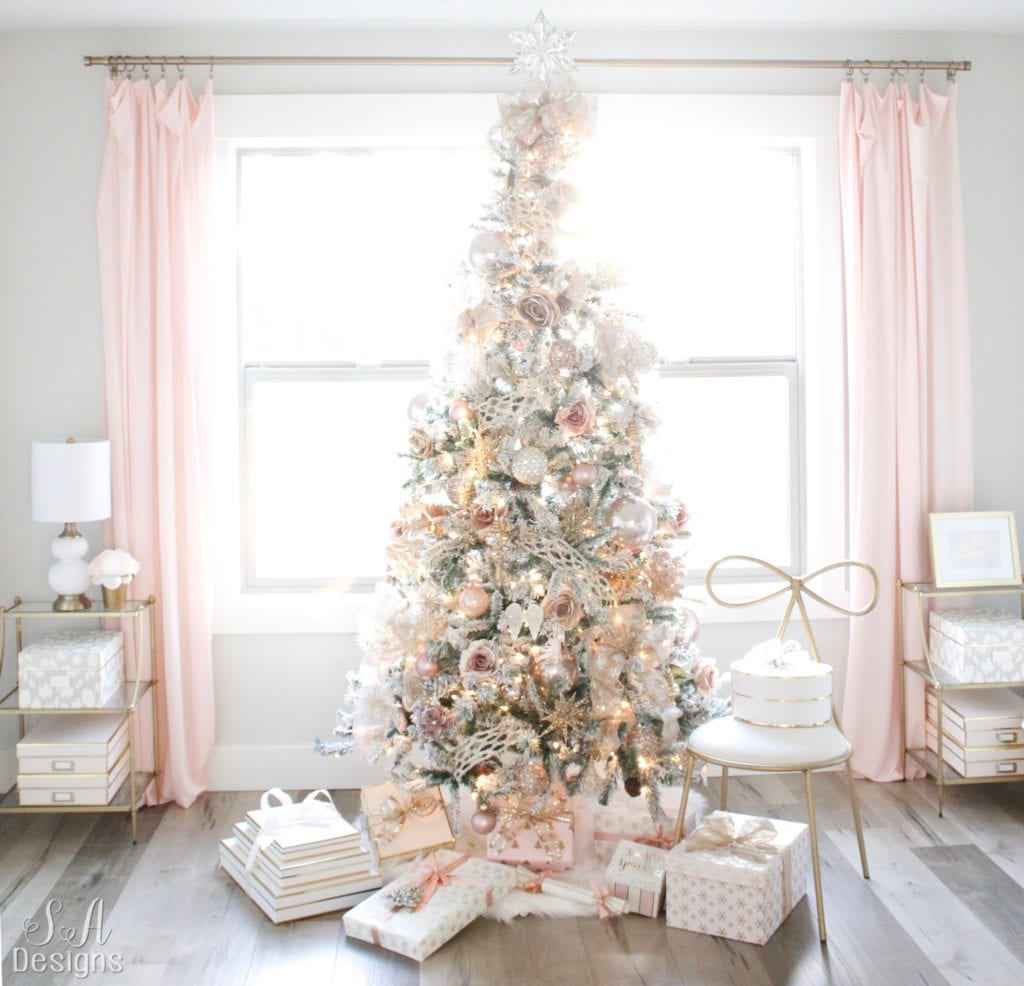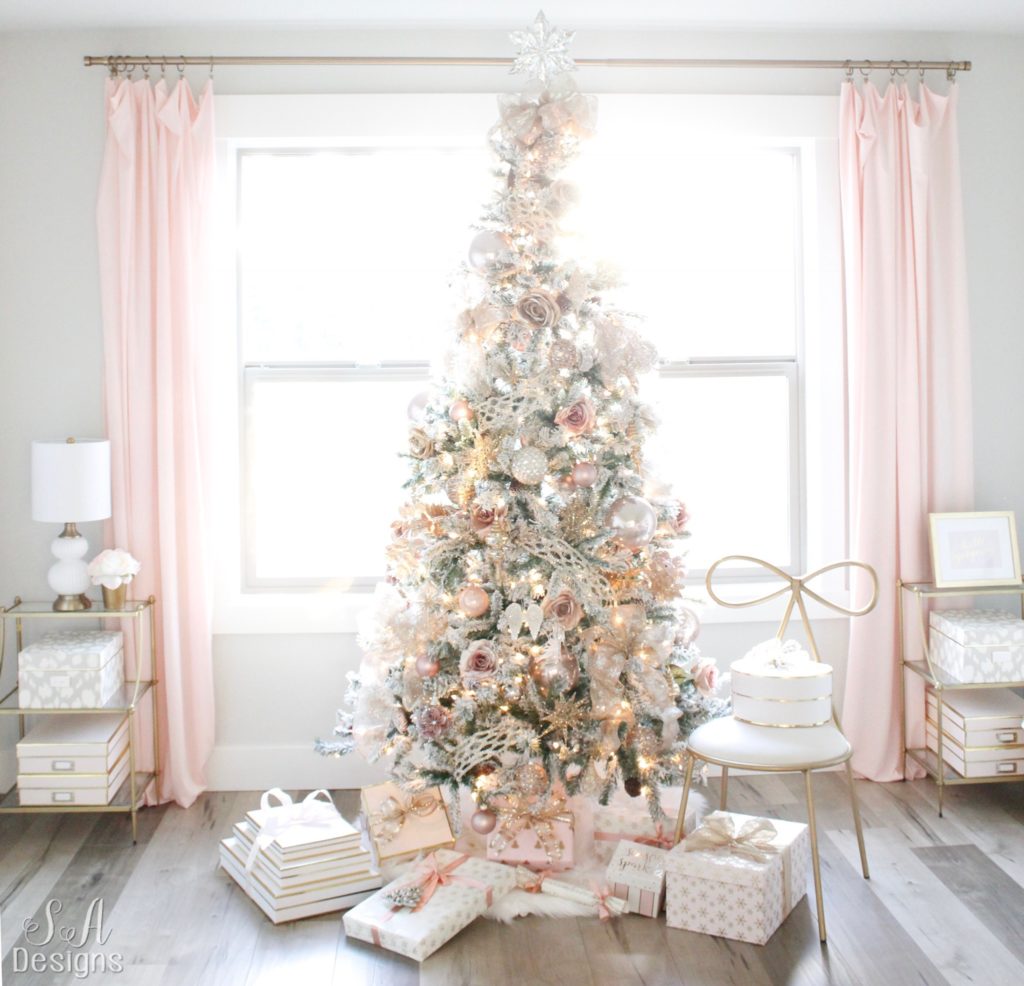 8. My Blush Pink Flocked Christmas Tree  In case you hadn't noticed or if you're a new reader, I love have an obsession with pink.  Did you know that I was born on National Pink Day?  True story.  June 23rd.  When I put up my blush tree in my office, I hoped you'd love it as much as I did.  Wow!  Your response blew me away.  I'm tickled pink! 😉  I hope you find inspiration for your tree this next Christmas!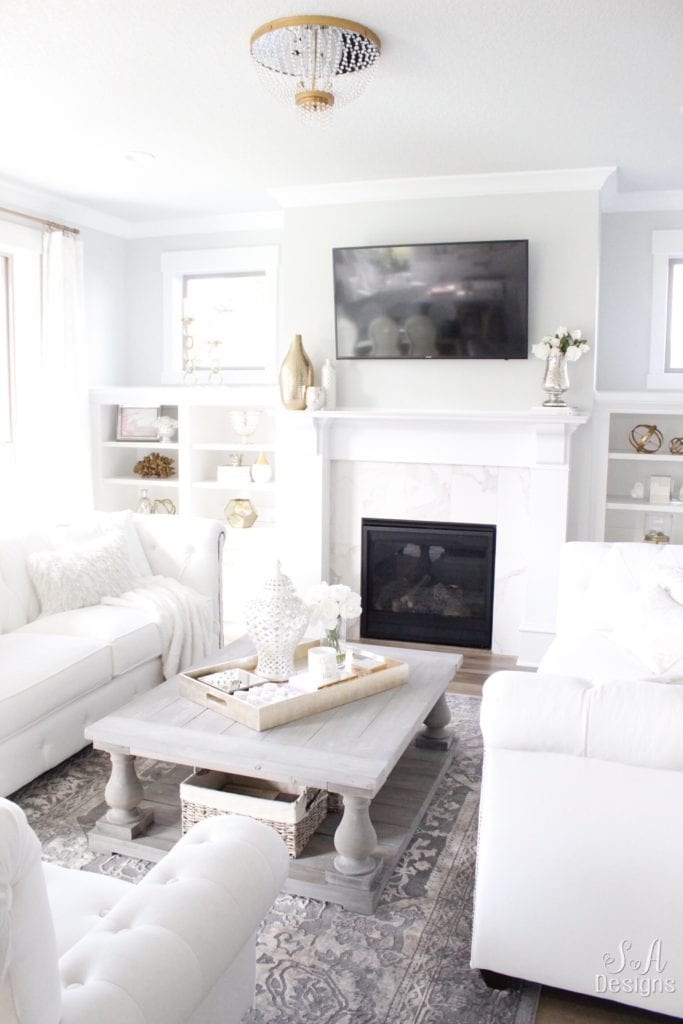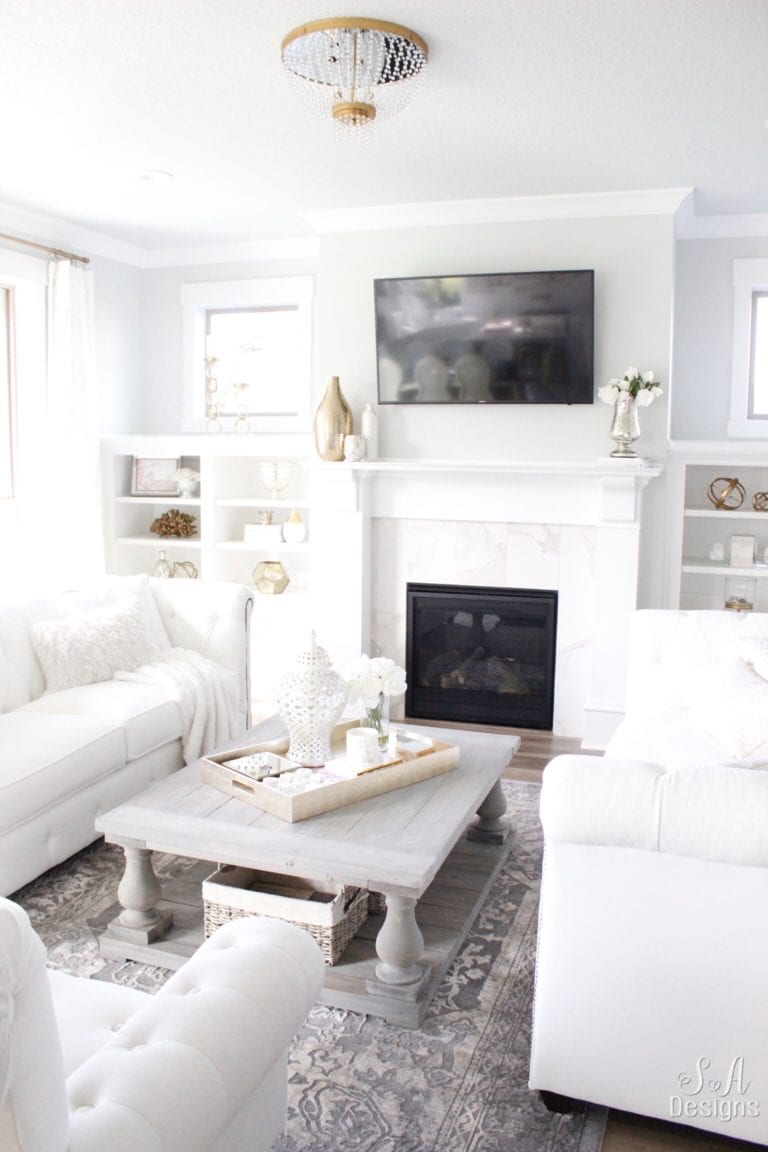 9.  Welcome To Our Bright White Living Room  This was the very first post I shared with you after moving into our new home and I'm still so honored by the amount of kind messages I've received.  There's nothing more special than welcoming you into our home and feeling of your love and excitement for us!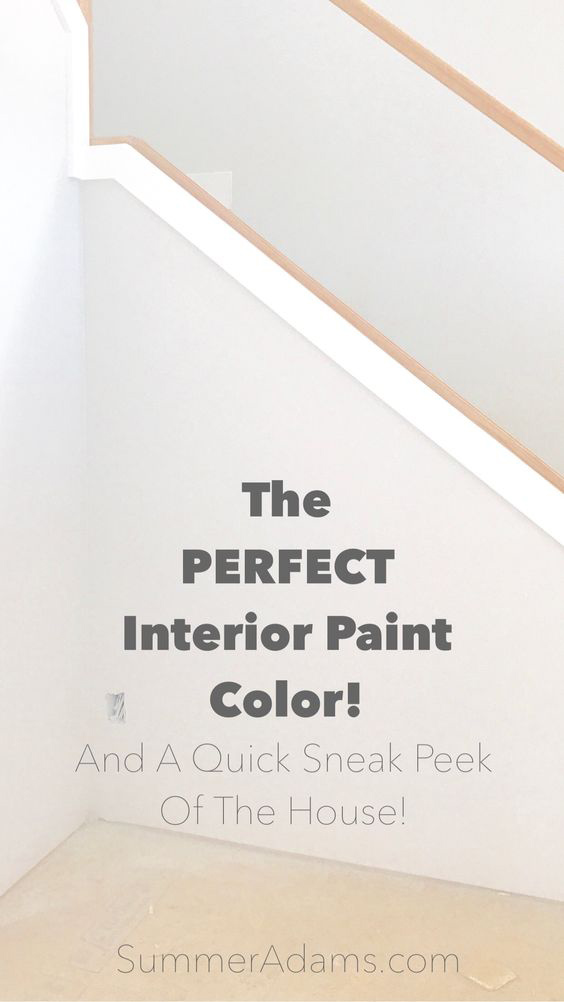 10.  The Perfect Interior Paint Color & A House Sneak Peek  I giggle at the amount of people that have stopped by to read this post BUT if you're anything like me….choosing the right paint color for your home is a BIG deal!  I guess I giggle because it was easy…I showed up to take pictures and that's it.  There was no table to set, room to style, party to throw, or graphic to design….and you loved it.  So whatever project you find yourself in the middle of, especially if it's painting a room or your entire home, make sure to read this.  I'm still obsessed with this color and soooo happy with the way it looks in our home!  Any time of day or night and any weather!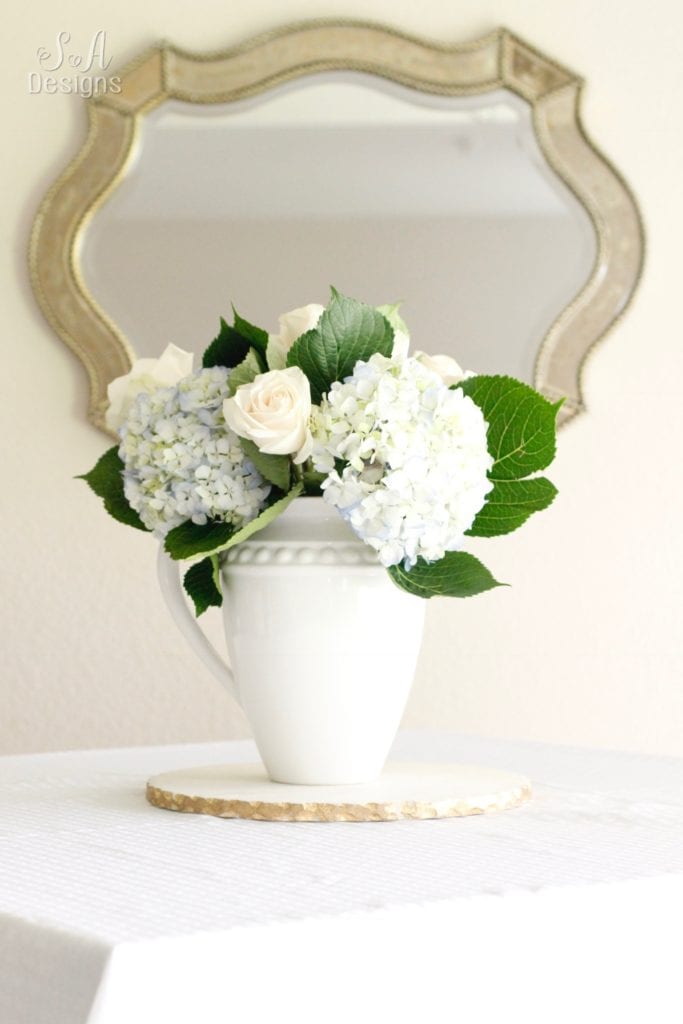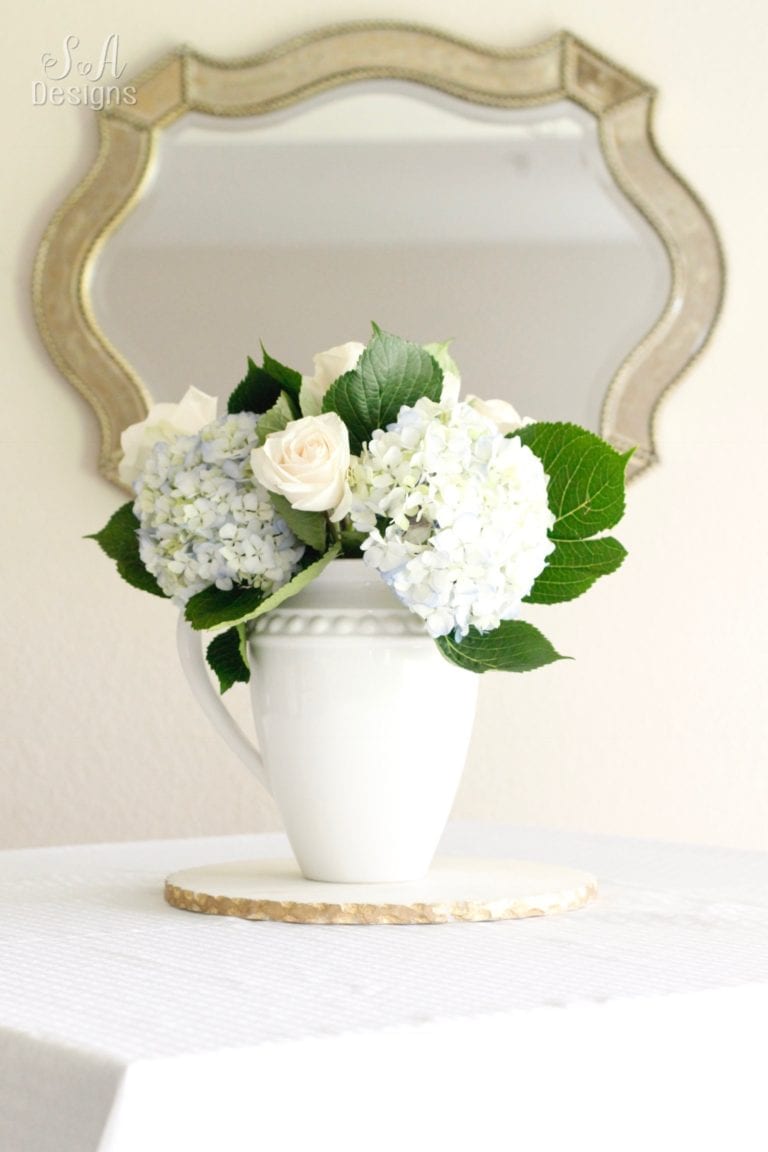 I wish you all knew how GRATEFUL I am that you stopped by today and every day that I share a post with you here on my blog!  It's such an honor that you'd take time out of your busy lives to come and share a moment here with me and I hope that you feel uplifted and inspired.  Is there something else you'd like to see?  Let me know in the comments below!
Make sure to visit all my dear blogger friends (below) today and see what their top posts were because "talented" doesn't seem to do justice in describing them.  You'll love them all!
I would love it if you subscribed at the top of the page in order to receive my weekly emails of all my latest blog posts and hear about digital printables & freebies, as well as sales or new items in My Online Shoppe.  You can also follow me on Instagram, Pinterest, and Facebook to see what I'm up to in creating a home and lifestyle of inspiration!
xoxo,

TIDBITS | Finding Silver Pennies | Stacy Risenmay | Julie Blanner | Live Laugh Rowe
Maison De Pax | House by Hoff | Town and Country Living | Summer Adams | Unskinny Boppy
Zevy Joy | Decor Gold Designs | A Burst of Beautiful | Shabbyfufu | Seeking Lavendar Lane
Nina Hendrick Design Co. | Shades of Blue Interiors | Bless'er House | ZDesign at Home | Life on Virginia Street
The Wicker House | Cherished Bliss | Nesting with Grace | Place of my Taste | Simply Designing
AKA Design | Rooms FOR Rent | So Much Better with Age | French Country Cottage | Thistlewood Farms
Designthusiasm | Love Grows Wild | The Happy Housie